The world is going wireless, and its a beautiful thing. Wireless connectivity gives us the freedom to move around without cords hanging in our way. Without wires, we're less likely to pull the earbuds out our ears and accidentally drop them into the sink, or worse. With a ton of options available, ranging from your basic music players, to your technological noise-cancellers, it can be difficult to figure out which pair is right for you.
We'll be focussing on the 10 best budget wireless headphones in the year 2023. This guide is for those who understand that you don't have to shell out hundreds of bucks to get a good pair of headphones. We'll clear up some of the questions you may have, and compare some of the best possible picks for a budget listener.
At a glance:

Our top 3 picks
Our team's top 3 recommendations
Best Overall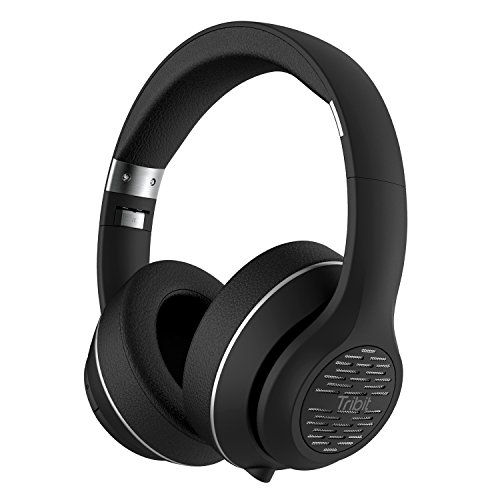 Tribit XFree Tune

40-hour battery
Bluetooth 4.1
Hifi Sound
Comfortable fit
Noise-cancellation
Premium Quality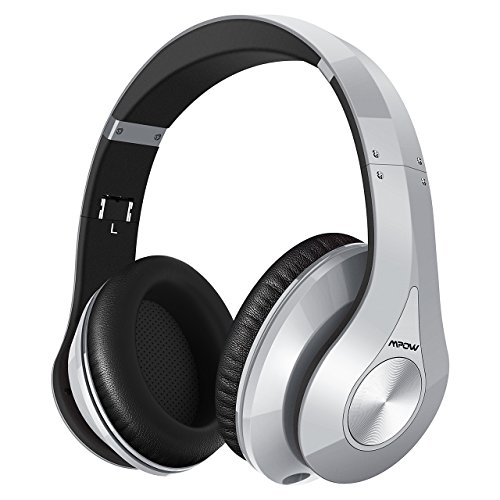 Mpow 059

40-hour battery
Bluetooth 4.1
Hifi Sound
Comfortable fit
Noise-cancellation
Great value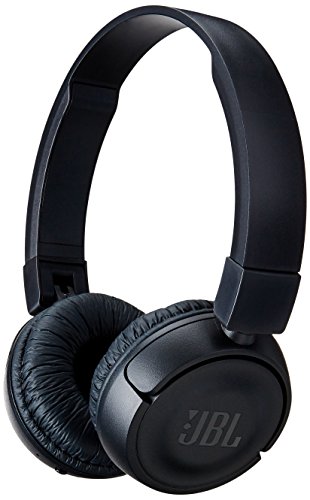 JBL T450BT

40-hour battery
Bluetooth 4.1
Hifi Sound
Comfortable fit
Noise-cancellation
View The Best Budget Wireless Headphones Below
The Tribit XFree Tune wireless headphones sport the over-ear design and are nice and bulky. They exude Hifi stereo sound with dual 40mm drivers in the earphones. Equipped with active-noise-reduction (ANC), they will keep unwanted noise out, and allow the precision of a balanced sound to sit right where you want it. They have a really comfortably fitting design with memory cushion ear foam and adjustable headband.
They are designed to wear for an extended period of time without fatigue. When using these budget headphones as a wireless option, you get 40 hours of playback time after 4-hour charge. You can also have the wire plugged in which will not drain the battery at all. SCR chips and Bluetooth 4.1 provide solid connectivity for calls and music alike. A microphone is built-in along with touch controls right on the earphones.
Pros:
+ 40-hour battery
+ Bluetooth 4.1
+ Hifi Sound
+ Comfortable fit
+ Noise-cancellation
Why We Liked It - Even if you're the type of person who is really picky about the sound quality you get, these headphones will surpass your expectations. The sound is so clear and crisp and offers a really robust bass experience.
Battery life - The freedom to roam around as you please might sound like like heaven. But, going wireless comes with a few drawbacks, not least of all, the battery life. If you plan to use your headphones over extended periods, you should prioritize long battery life. Otherwise, plenty of frustration awaits.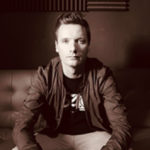 Just like the #1 spot on our list, these Mpow cheap wireless headphones come with an over-ear design which is not big on subtlety. They use passive noise-isolation to better balance the sound inside the headphones. Hifi stereo mixes will flow through the 40mm drivers into both ears. Maximum comfort levels are attained through the memory protein ear cushions and an adjustable headband.
You can operate in wired mode or wireless mode. Without the wire, your headphones will last for 20 hours of playback time and will be undying when plugged in. A high-quality microphone allows you to navigate music and calls when in wireless mode. The microphone doesn't function when plugged in. To add to the level of convenience, they have a foldable design and a carrying bag to keep them safe when in transit.
Pros:
+Noise-isolation
+ Clear sound quality
+ Foldable
+ 20-hour Battery
+ Comfortable design
Why We Liked It - These cheap headphones sound great. The noise-isolation provides a little bit of extra freedom from outside noise. They are a great pick for adults and kids alike.
These headphones are powerful and big with their on-ear wireless design. JBl has positioned comfort and convenience as a high priority. These headphones are foldable, lightweight, comfortable, and compact for your pleasure. JBL brings people everywhere powerfully bass-driven sound at live venues. They accomplish a similar feat right in your ears with 32mm drivers.
The charge will allow the battery to last up to 11 hours, and they come with a built-in mic and button controls for music and calls. They are really comfortable with extra soft ear cushions and a foldable/adjustable headband. With Bluetooth 4.0 you should have a pretty solid connection as well. For anyone looking for a good pair of over-ear headphones on a budget, they will do the trick.
Pros:
+ Comfortable
+ Foldable
+ Bass driven
+ 11-hour Battery
+ Built-in Mic
Why We Liked It - The bass and power of these headphones are truly remarkable. The sound is so big and pleasing. If you want to have that boom in your ear driving the music then they are perfect. Great for watching movies or listening to your favorite music.
Noise cancellation - Noise cancellation is something that you have to think about when you buy any headphones. But, if you are going wireless, it's probably more important than ever. If you live alone, it won't be an issue, but it could be a problem if you don't. You might be walking around the house in blissful ignorance while your favorite tracks are spilling out to the entire household.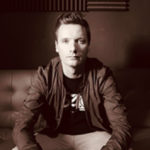 Keeping up with the trend of over-ear budget headphones, the Toways Hiearcool L2's offer great value for the price. This budget set employs active noise-cancellation which is designed to offer industry-leading sound quality and precision. With one flick of a switch, you can be off to music-listening bliss. The headphones are made with fantastic sound quality. The bass is full and thumping while the mids and treble come through clearly and balanced.
The sound comes at you through 2 40mm drivers to offer the dynamic sound quality. Adjustable headband and memory protein ear cushions help to provide the utmost level of comfort for these budget headphones. The Bluetooth technology on the earphones will allow you to have connectivity up to 33ft away from your device. That is pretty standard for all wireless headphones. These headphones are accompanied by an airplane adapter and protective case for long trips.
Pros:
+ Well-balanced sound
+ Comfortable
+ Protective case
+ Built-in Mic
+ Reliable Bluetooth
Why We Liked It - As far as an all-around crowd pleaser goes, they hit the nail on the head. These headphones are comfortable, offer great bassy sound, and don't cost an arm and a leg. Even with the sound turned all the way up, quality is not sacrificed. One of the best budget headphones available now.
If you're a real fan of the deep bass possibilities in headphones, then look no further. That is the main focus of the Levin budget headphones. They offer fantastic sound quality pumping through 40mm drivers that are balanced and robust. With Bluetooth 4.1 you get seamless and easy connectivity with less dropped calls or music skips.
The comfort level is at a maximum level with the adjustable headband and memory protein ear cushions. If you want to be able to listen for extended periods of time, the battery will last for up to 15 hours continuously. The headphones are also equipped with a built-in mic and button controls for easier navigation. With a foldable design and a carrying case, you'll be able to confidently take these headphones on the road with you without any worries.
Pros:
+ 15-hour battery life
+ Superior comfort
+ Bassy sound
+ Bluetooth 4.1
+ Carrying case and foldable
Why We Liked It -They are lightweight and comfortable and sound great. You'll be really impressed if you pick these headphones. They are one of the best budget headphone options available at the moment. The battery lasts even longer than expected and will have you listening with smooth convenience and pleasure as long as you need to.
Sometimes you just want to seal off the outside world and lose yourself in your favorite melodic masterpiece. That's what these headphones will do for you. A superior sound quality blasts through the 40mm drivers with a CSR8635 chip to leave you fully immersed. Richly tuned acoustics and thunderous bass will seduce you while the memory protein ear cushions and soft headband provide a blissful sense of comfort.
Hands-free actions are possible during calls and music with the built-in buttons and mic on the earphones. With the Bluetooth, 4.1 you will have seamless connectivity for fewer skips and calls drops. Also, the battery will keep rockin for 20 hours on a single charge to add to your convenience. With a USB charging cable and a carrying bag included, you'll be able to take them with you wherever you go.
Pros:
+ 20-hour Battery
+ Comfortable fit
+ Superior sound
+ Carrying bag
+ Bluetooth 4.1
Why We Liked It - When you compare these headphones to counterparts at a higher budget, they stand up really well. The battery life lasts a long time and the sound is truly acceptable. They are really bassy with clear highs. Impressive for budget headphones.
Over-ear headphones provide the best comfort and sound quality in many cases. That continues to hold true with the iJoy Matte wireless Bluetooth headphones. They offer a precisely balanced sound which doesn't hold out on the bass. The upper frequencies also carry a nice tune and will enhance your listening experience.
They do not provide active noise-cancellation but the earcups fit snugly over the ears to help block out unwanted sound. Buttons to control music skips or replays are available right on the earphones. A flexible, snug and adjustable soft headband offer a high level of comfort for an all-day listening endeavor.
Pros:
+ Soft earmuffs
+ Clear sound
+ Bluetooth connectivity
+ Mic and button controls
Why We Liked It - For budget headphones, you can't go wrong with this pick. The sound is good and they are really comfortable. A really good pair of reliable headphones for around the house or on the road.
Alternative Review; True Wireless Earbuds under 50 Dollars.
If you want more of a mechanical design, then these headphones may be the right ones for you. They stand out as unique among the rest of the picks on our list of the best budget headphones. 5 separate EQ modes offer the listener a more richly balanced experience. The memory protein ear cushions are designed to mimic human ear texture which offers maximum levels of comfort.
They also offer a solid amount of noise-isolation from outside sound to give you better listening experience. If you are in the wired mode, you never have to recharge the battery, but if you prefer to go Bluetooth, the battery can last 20 hours on a single charge. 33 ft worth of distance will be possible with Bluetooth 4.2 technology, also allowing for more constant call signals and clear music listening. If you're interested in space-saving, the foldable design will help keep them compact for you.
Pros:
+ Noise-isolation
+ 20 hour Battery life
+ Foldable
+ Bluetooth 4.2
+ Supreme comfort
Why We Liked It - The noise-isolation really allows you to dive into your listening experience with these headphones. They are really comfortable and lightweight. The sound is great and is perfect for any music fanatic on a lower budget.
These are the kind of headphones you might see Batman wearing if he needed to. They have a really slick black design that stands out among the competition. If you wanted to listen without ever charging the battery, a wired-up mode lets you do that. However, the battery will last up to 13 hours when in Bluetooth mode. You could listen all day uninterrupted. They are foldable, lightweight and come with a convenient carrying bag.
The high-quality sound will come at you through the over ear design. The comfortable ear cushions and adjustable headband offer the highest level of comfort possible. As they sit on your ears, the cushions act to seal outside sound from coming in and disrupting your listening experience. They are really well balanced with strong bass and clear trebles. You can activate Siri or make calls using the built-in mic and button controls right on the headphones.
Pros:
+ 13-hour battery
+ Versatile connection options
+ Voice-commands
+ Well-balanced sound
+ Comfortable fit
Why We Liked It - The durability of these headphones is quite impressive. They stand up to a full day worth of activities with no issues. The sound is fantastic for a pair of budget headphones. No need to spend hundreds of dollars when a pair like these are available.
We think you'll like; Wireless Headphones Under $100.
For a more flashy design, you can choose to go with these headphones and stand out among the crowd. They are slick and futuristic. As it is with many of the headphones on our list. The fantastic sound quality is driven by a CSR chip and dual 40mm drivers. You can listen all day after a 1.5-hour charge.
The headphones will stay alive for an impressive 25 hours of playback and call time. With Bluetooth 4.2 you can have more seamless connectivity for fewer dropped calls and music skips. A built-in mic and buttons allow you to have control without touching your phone or device. Compatible with most devices you've ever heard of, they are really comfortable with soft ear cushions and an adjustable headband.
Pros:
+ 25-hour battery
+ Ergonomic design
+ Comfortable fit
+ Superior sound
+ Bluetooth 4.2
Why We Liked It - The best budget headphones offer similar quality to that of their more expensive competitors at a much more reasonable price. That's what happens with these headphones. They are a great pick for anyone who is looking for a more friendly option.
Wireless drop-out - This tip should be so obvious that we don't need to mention it, but we will anyway. We have all experienced wireless drop-outs when it comes to our Wi-Fi connections. Make sure you buy headphones that have a good wireless range. What good are wireless headphones if you can't walk further than the length of a cable?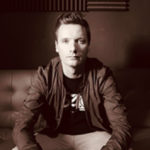 Budget Wireless Headphones Buyers Guide
What to look for when buying budget headphones?
Even though you're going for a more budget-friendly option, you want to make sure you're getting the best bang for your buck. There can be a lot of variety in terms of quality when you slash the prices a little bit which can make it a little trickier to decide when to actually pull the trigger on a new purchase. You'll need to pay attention to factors such as sound quality, durability, comfort, battery life, and warranties.
Here we have decided to put together a short buyers guide to help you consider some of the most important questions you should consider before buying a pair of budget headphones. Read on to gain a bit of extra purchase confidence.
Sound Quality
You're not going to be getting the sound quality of a pair of Bose or Sony headphones, but you already know that. The sound quality should still be good enough to be music to your ears though. If you're lacking punchy bass, you miss out on the extra emotions that music is engineered to elicit. If the trebles are muffled and the mids non-existent, you won't have the shimmering harmonies and melodies that make music intricate. A well-balanced sound will make all the difference in your satisfaction level.
If your headphones have noise-cancellation technology, it can add to the pleasure of listening. Noise-cancellation allows you to fully focus on what you're partaking in. It also drowns out unwanted or annoying external influences which can simply make life a little harder. With active noise-cancellation, the sound quality is more focused and therefore more desirable. With many budget options including noise-cancellation, you would have no problem picking out a pair that would fit your needs.
Comfort
Comfort might be a slight afterthought when considering which headphones are best for you. However, comfort will be a high priority when it comes to listening for long periods of time. Although sound quality is the most coveted aspect of a pair of headphones, if they are not comfortable and wearable for longer periods, you will find yourself dissatisfied. The type of comfort you require will depend on the situations you are using your headphones in. If you are more active, you'll need a pair that will grip your ears a little better.
Although most over-ear headphones are not best designed for sports if that is your forte make sure you've got a snug fit so they don't go flying around the gym. Paying a tiny bit extra coin for a pair that is designed with greater comfort in mind will definitely be worth your while.
Durability
You want to have the confidence and peace of mind to know that you can put your headphones through numerous daily activities without breaking them. We all live very "on the go" lifestyles these days and that requires a little bit more strength in our products. If you like to travel or wear your headphones on commutes, that extra bit of durability can be a game changer. What happens if you accidentally drop them while running to catch a bus? Or if a drink gets spilled on them on your desk. The last thing you want is to need to replace them from a little bit of innocent damage.
Connectivity
What level of connectivity do you need? Are you a stay at home listener or do you find yourself up and walking around without wanting your device tethered to your side. The standard distance you're able to get away from your device in this day in age is 33ft or 10m. During a phone call, it can be easy to wander a little further than expected.
The last thing you want is your call to be dropped from being too far away from the phone. Some Bluetooth connectivity strengths are better than others with newer versions having a more steady signal. If you can find a pair that fits the above criteria and also has a newer version of Bluetooth, you should spring ahead with that decision.
Battery life
The longer your battery life, the more convenient your life will be. If you can go up to 35 hours without recharging your battery, you may almost forget that you need to recharge them. That can make it really convenient when you're away from home, or if you forget your charger for some reason. That extended battery life will allow you to listen without the worry of them losing battery right when you want them the most. Sometimes flights and bus rides can be long. Make sure your battery is fit for your lifestyle.
Conclusion
The best budget headphones will have all the criteria we have listed and still leave some money in your pocket. Hopefully, things have been cleared up to the point where you're ready to hit the check-out button. Soon you'll be listening to your favorite music through your brand new pair of your favorite headphones.
Expert Tip:
Many of our headphones listed in over-ear format does not come with waterproofing technology. This means that they are probably not best suited for sports or rugged activities. Over-ear designs are best for people who are looking for a comfortable sound while sitting in a stationary place. There are a plethora of sports headphones available that will fit your budget and suit your needs a little bit better.
Did you know?
The country with the largest production of speakers is the United States. Manufacturers from the U.S outnumber the number 2 spot by more than double the number of producers.
If you've enjoyed this review by Music Critic, please leave a positive rating:
[vc_separator