If you have been on the lookout for a headset then you are in luck as we have gathered the 10 best headphones with mics in 2023.
There's no questioning that most of us need to be able to answer our business calls conveniently whilst we listen clearly which is why many companies cater to our busy lives with modern headphone models.
We have reviewed a multitude of headphones and more often than not they harbor a microphone of their own. When the microphone becomes a requirement rather than a secondary attribute its capabilities come under more scrutiny.
This is especially true if you are required to teleconference from your workplace, report-back or liaise on the go but there are plenty of other reasons to need a decent headset.
Whether it's for gaming into the early hours or to Skype with your long-distance family there are a few considerations that need to thought about carefully.
We will address them further in our buyers' guide section but first, we'll begin our headset reviews to see what the market has to offer.
At a glance:

Our top 3 picks
Our team's top 3 recommendations
Best Overall
BENGOO G9000

Gaming headphones.
Bass driven audio.
Noise-canceling.
Premium Quality
PANASONIC ErgoFit

Gaming headphones.
Bass driven audio.
Noise-canceling.
Great value
Micolindun Gaming Headset

Gaming headphones.
Bass driven audio.
Noise-canceling.
View The Best Headphones With Mics Below
We are kicking off with a cheap gaming headset from BENGOO that provides a good quality microphone for in-game communication.
They are a comfortably cushioned over-ear set of circumaural headphones with 40mm drivers. This means that the sound will encompass your ears passively filtering out the real world around you and sucking you into your virtual one.
The drivers have a good response thanks to their neodymium magnets and sensitive surfaces that provide great bass.
The microphone is omnidirectional and the angle is adjustable and it has a one-button mute function for easy use.
The mic communication is supported by active noise cancellation technology which ensures that the background doesn't creep into conversations. The cords are braided for extra strength and to make them more tangle-resistant.
Pros:
+ Gaming headphones.
+ Bass driven audio.
+ Noise-canceling.
Why We Liked It - Despite their super-low price they offer very accurately targeted noise cancellation keeping the communication idyllic.
Adapter cables - Most wired headphones with mics are designed to plug straight into a phone or tablet, so the cable carries a mic signal, as well as the standard L, R and earth that go to the headphones. For use with a laptop, you'll need a special adapter, called a 3.5mm stereo Y-splitter. And always check compatibility (Android or iPhone) first.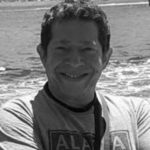 Now for another cheap mobile solution that amplifies and enhances the audio of your phone surpassing the installed speakers and also provides a decent microphone for hands-free operation.
They are an in-ear traditional earbud-style option which is very competitively priced and highly portable storing in a pocket when not in use.
They are a wired set with an extra-long cord which can provide a much clearer signal all round than their Bluetooth counterparts can.
The entry and exit points of the wires are reinforced to help prevent breakage but you will have to think about the possibility of tangling.
The ErgoFit series has ergonomics at the core of its design the earbuds are manufactured at an angle from their compact drivers, which allow them to sit more comfortably in the ear and provide a better seal to help keep them in place.
The ear tips are made with Panasonic's proprietary ultra-soft composite and 3 sizes are provided.
The microphone has good pick-up and features the same magnets as the speakers themselves, it is a close-distance mic so passively rejects a lot of your environment it is operated via easy-reach in-line controls.
They are very well-made inside and out the drivers deliver great audio definition. They come in a range of colors and are a savvy solution for those shopping on a low-budget.
Pros:
+ Ergonomic ultra-soft ear-tips.
+ Close-distance mic.
+ Great audio definition.
+ Cheap and cheerful choice.
Why We Liked It - We are big fans of the ergonomic tips that Panasonic have developed they are comfy as well as secure, this is another low-cost option which is equipped with a fairly efficient microphone.
3. Micolindun Gaming Headset
Our third option is another one for the gamers out there, who aren't able to shop for a premium set. They are priced just above the set we opened with and provide larger aperture drivers for better performance.
They measure 50mm (an extra 10) and have a similar circumaural over-head design. The headband is comfortably cushioned like the cups to cater to longer raiding sessions.
They caught our attention because of their recent microphone overhaul seeing it upgraded to provide quality that matches a much pricier pair.
It is again adjustable and can be quickly muted at the touch of a button, the processing circuitry boasts a high-quality ANC chip to help cancel out background noise and ensure that lines are clear for better communication.
Pros:
+ Circumaural gaming headset.
+ Upgraded adjustable mic.
+ Noise cancellation chip
Why We Liked It - They have a solid construction, are suitably cushioned and the microphone in conjunction with the on-board ANC provides clear lines.
Gaming Headsets - If you're a diehard gamer, then standard cans won't cut it - you'll need a dedicated gaming headset. These usually have higher-quality microphones with superior noise cancellation, ensuring other players can hear you over the background noise. Surround sound is another popular feature, as it can make it easier for you to locate auditory cues.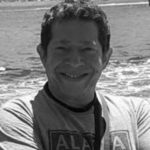 Next up we have an office-ready headset from Mpow, they are an affordably priced on-ear design with a flexible armed microphone.
They are well-made and very lightweight they don't provide as much fatigue nor give-off as much heat as an over-ear headphone.
They have a streamlined reinforced steel slider-style headband with generous cushioning and the ear-pads are memory foam lined with a skin-friendly leather-like covering.
They can be connected to your computer or laptop via an interchangeable 3.5 mm jack or USB connector that plugs straight into its in-line sound-box controls.
The microphone is uni-directional focuses on the wearers' voice and can be bent into position. It has a good pick-up circumference and the sound-box has been installed with a noise rejection chip that filters out the external sounds ideal for communication in a busy office environment.
Pros:
+ Lightweight compact on-ear office option.
+ Suitably comfortable.
+ Goose-neck microphone.
+ Noise rejection chip
Why We Liked It - It is a well-made headset that is exclusively designed for chat related purposes, the cancellation is effective and efficient and the microphones' uni-directional nature is perfectly fit for function.
Now for a look at a Logitech model that makes for another awesome choice. They are a compact on-ear headset similar to the Mpows. They feature a flexible ABS construction that is durable and comfortable.
They have plump padding to keep them comfortable on your ears and a secondary serving on the headband itself.
The audio has great clarity the high end is particularly sensitive giving crisper definition. The onboard microphone is in a fixed position but can be rotated about the ear cup to find the sweet spot.
It has been fine-tuned to focus on the frequency range of the human voice which makes it very effective for voice calls.
The onboard electronics benefit from a very capable noise cancellation chip which cancels out the environment allowing the signals picked up from the microphone to stay pristine.
Pros:
+ Durable headset.
+ Rotational mic.
+ Effective active noise cancellation tech.
Why We Liked It - They are very well-manufactured the audio reproduction has been tailored for spoken dialogue and the microphone is also tuned practically to ensure they are up to the task.
Another Mpow model up for consideration now, this time an over-ear type - the 059 set which is a suitable set for the more casual listener.
They are designed with leisure in mind and provide a decent sized set of drivers to deliver your favorite playlists as well as a convenient microphone to make sure you never miss a call whilst you're lost in the music.
The speaker units measure 40mm and are neodymium driven, they have a wide response and provide good dynamic detail with deep bass and bright trebles.
They have a fold-away design that allows them to collapse and be taken on the go should you wish but never the less provides a space-saving storage solution.
They are a wired/wireless set which can operate via Bluetooth or plug-in directly with an optional USB or mini-jack cord, this means you don't have to worry about the battery life.
It has recently been updated to lower consumption to serve-up around 20 hours of use. It also recharges quickly with a quick10 minute top-up providing a couple of hours of play.
The microphone is pretty impressive for a regular set of headphones especially given that the product focus is audio reproduction rather than communication.
Pros:
+ Fold-away design.
+ Great audio.
+ Quality microphone.
Why We Liked It - They are a robust comfy set with a space-saving fold-away design, the mic is good quality and they provide clear hands-free communication which is easy to operate via the ear-cup mounted touch controls.
This next set from Vtin is very similar in their design concept to the Mpow office set as they are in-fact from the Mpow fabrication lines but fitted with their processing tech. They are another compact but a comfortable on-ear option which are ideal for call center use.
They have strong construction, and feature breathable materials to keep your head and ears comfortable and sweat-free. The audio drivers on-board have a wide frequency response, they could be used for music in your downtime making them a nice choice if you work from home.
The microphone is a goose-neck style mic which can be flexibly positioned where ever you want it ensuring it picks up the user exclusively. It is operated via the in-line soundbox which like the Mpow set can be plugged into the computer via a USB or traditional 3.5mm TRS.
They benefit from Vtin's proprietary micro sound card that is fitted with an advanced noise rejection chip. This helps to actively filter the ambiance of your surroundings to make sure the listener can hear your voice above all else.
The microphone mutes easily via the easy reach sound-box controls which have a simple layout.
Pros:
+ Durable office style headset.
+ Great audio.
+ Flexible, uni-directional, goose-neck microphone.
+ Background noise rejection tech.
Why We Liked It - They are a simple affordable solution for anyone who works in a VOIP situation, the mic can be positioned to a T and the noise rejection helps to keep communication ideal. 
Next up we have another folding over-ear design in direct competition with the Mpow set, an affordable alternative from AILIHEN.
They are well made with care and attention in the folding-mechanic regions. The hinge itself is flexible which means it can conform to the circumference of the wearers' head.
They are padded to provide comfort and the drivers concealed within are very respectable for a low-priced pair.
The audio is rich and well balanced with good bass production. They come with an integrated microphone that allows the wearer to answer calls at the touch of a button located conveniently on the cord itself.
The cord is braided with cotton for strength which also makes it less prone to entanglement.
They are not equipped with active noise canceling but do a good job of passively filtering the environment and the mic has a relatively small pick-up so they keep a clear communication line.
They come in a range of trendy colors to choose from and can adjust small enough to suit younger users.
Pros:
+ Solid folding concept.
+ Comfy to wear.
+ Decent microphone.
Why We Liked It - They are another leisure set which has a good communication mic installed the folding hinges seem more durable than a lot of models on the market and we like that they are flexible too.
Now realistically a wired option is better for communicating but if you require an affordable Bluetooth option with a good microphone for handling your calls with then the E7 Pro model might be right up your street.
They are an over-head circumaural set endowed with 45mm drivers that deliver great dynamic balance with crisp details.
They have newly upgraded protein padded cups and the circuitry has also had a revamp. It has been refined to help enhance the audio and provide seamless ANC which electronically compliments their naturally passive around-ear design and significantly lowers the decibel levels in your vicinity.
They feature ear-cup mounted controls for easy operation and the cups are mounted to rotate allowing a better fit. The Bluetooth provides a capable stream and the onboard microphone has impressive clarity.
Pros:
+ Bluetooth option.
+ Large drivers.
+ Integrated mic.
+ ANC.
Why We Liked It - They are a good example of an affordable Bluetooth set which provides suitable comfort levels for casual use and has an efficient noise-canceling processing chip engineered that makes sure you can't mishear mid-call.
We are wrapping our review sections up with a final Bluetooth selection which provides a much smaller portable choice that could be better suited to those with an active lifestyle.
They are an in-ear earbud model designed with full over-ear hooks to prevent them from falling. This enables the wearer to go about their business with the assurance that they will stay put.
The hook incorporation makes them ideal for sports, they also benefit from water-resistant materials and good electronic confinement. This renders them IPX 7 certified and means you can work up a sweat or get caught in the rain without worrying.
The ear-tips are hypoallergenic and are molded with a lip that acts as a barrier to background noise isolating the audio signal.
They serve-up stereo audio with enhanced bass frequencies a deeper sound. The built-in mic has high-quality magnets and idyllically focused frequency response to pick up vocal frequencies within its field.
The Bluetooth maintains a steady stream and is easy to pair connected simultaneously to 2 separate devices for a simplified switching approach. As they operate wirelessly you don't need to worry about the shortened lifespan due to tangling.
The battery can cope with about 8 hours when fully charged, the headphones have an LED indication system to let you know your batteries status and they recharge pretty quickly.
Pros:
+ Buds with over-ear hooks
+ Great integrated mic.
+ Good BT stability.
+ Nano coated.
Why We Liked It - They are the only sensible solution for those who like a morning run and may have to answer their calls remotely in motion.
Frequency curve - You may have heard the term "flat frequency response" or flat frequency curve". This means that every frequency is output at the same level it was recorded. Whilst this is great for purists, consumer music usually needs extra bass and treble added to the mix. Most headphones solve this by artificially boosting certain frequencies, resulting in the classic "smile-shaped" frequency curve.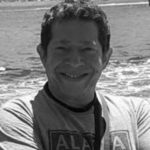 Headphones With Mic Buyers Guide
There is a tonne of things to take into consideration with any set of headphones but as we have plenty of other headphone buyers guides you can dive-into we are going to try to keep our main focus on the microphones in today's info.
What to Look For When Buying Headphones with Mics?
For the majority of shoppers, a microphone inclusion in your headphones is nothing more than a welcomed bonus item.
They provide the convenience of call handling without needing to retrieve your mobile and the majority of manufacturers have cottoned on quickly to the popularity of this mod-con.
Some mic additions are just filler with many of them pretty sub-par for the task in hand just simply added for show or to compete with the market.
Often they are a cheap microphone that the company believes will add sufficient value to their basic headphone model but for some of us, the microphone quality is far more integral so we need to think a little harder.
Microphones
A microphone function in a very similar manner to the speakers in your headphones both are different types of transducers so it is fair to say most headphone manufacturers know how to make a decent microphone.
When it comes to a mic the surface area isn't as important as with a speaker as we are moving the air with our breath whereas a speaker has to move the air to recreate the sound-waves.
Most smartphones and other thin-profile devices that harbor microphones have very small mics fitted. The television industry and theater use lapel microphones which measure less than 50mm in diameter which still gets the job done.
The polar pattern of the microphone is what dictates what it can manage to capture. A directional mic can only detect field disturbances from a solitary direction. This can mean that they are often the better choice for communication.
Directional mics must be placed on an arm like a headset which is ideal for a work environment and indeed for gaming purposes. Though if you are gaming you will need bigger better speaker drivers to get a more immersive experience.
If you don't want an arm then an omnidirectional microphone is your only salvation but they pick up sound from your environment. If you choose a set of headphones with a built-in mic then it will probably be omnidirectional.
If this is the case you will probably want to think about noise cancellation or you could find that your calls are not as clear for the listener.
Noise cancellation
Noise cancellation is a double-edged sword but for call-handling, it is pretty important unless you have a near field directional microphone.
Noise cancellation relies on additional microphones placed externally to capture surrounding sound then play the waves twice with one copy 180 degrees out of phase with the original input. The 2 opposite sets of waves cancel each-others peaks and troughs.
Noise cancellation can muddy your audio as your brain tries to interpret the cancellation waves it can create its sort of background noise which granted is low volume and non-invasive but can be a deal-breaker if you are ultimately looking to enjoy your favorite tunes.
Bluetooth
When it comes to the wired versus wireless debate it rests on your intended use because a Bluetooth signal is not as high fidelity as a direct audio signal and it can also be subject to interference as well as time delays. Typically delays will be nominal but it can cause a cutting in and out effect known as stuttering.
If you are hoping to use your microphone for professional use then it would probably be more practical to settle on a wired headphone option.
Wired Headphones
Wires bring with them the pesky problem of tangling in transit. They are are very likely to tie themselves in inexplicable knots if they are left in a pocket and quite often this can be one of the notorious parts of your headphones to break on you.
If you are buying a wired set then the cords should be coated, twisted or braided to give them a smoother surface that is harder to tangle and easier to untangle as well.
Conclusion
The importance of the microphone on your headphone sets boils down to how you will likely use it so make sure you have your requirements in mind before you buy.
We have tried to include a good variety in this article and we have steered away from too many Bluetooth models as it can be less reliable as far as communication signals are concerned.
For business use you need to have a line you can trust to makes sure nothing gets lost over the phone as it were.
We have highlighted some shining examples and none of them will break the bank so why not pick a pair today.
Expert Tip
If you are looking for a more discreet, on the go, in-ear option then you might fancy giving our true wireless headphone article a read although they operate via Bluetooth they could fit the bill.
If you've enjoyed this review by Music Critic, please leave a positive rating:
[vc_separator