We are back at it again, this time rifling through the retailers to find the 10 best wired headphones in 2023 to review for your convenience.
A wired set of headphones can actually provide a far better audio signal because of its direct device to device method of sending the electrical signals. This can mean a cheap wired set is a far better investment than a cheap wireless set, though Bluetooth is coming on in leaps and bounds courtesy of cheaper chip development.
We have looked at an armada of headphones in recent times so it should be no surprise to see a few familiar faces in the mix as we determine the traits that set our selections above the rest.
Given the range of needs, we have chosen our top ten contenders for very different reasons as each are suited specific functions, so expect to see a good mix of sports, travel, home-listening, computer headsets, and monitoring sets.
At a glance:

Our top 3 picks
Our team's top 3 recommendations
Best Overall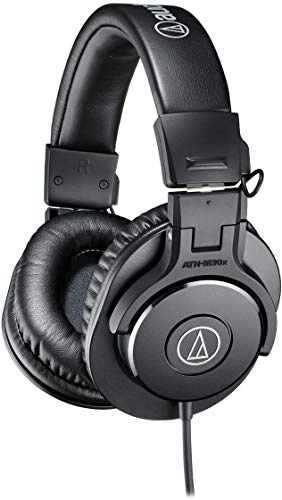 Audio-Technica ATH-M30x Professional Studio Monitor Headphones

Expert engineering.
Quality components.
Folding design.
Great audio.
Attainable price region.
Premium Quality
Bose QuietComfort 25 Headphones

Expert engineering.
Quality components.
Folding design.
Great audio.
Attainable price region.
Great value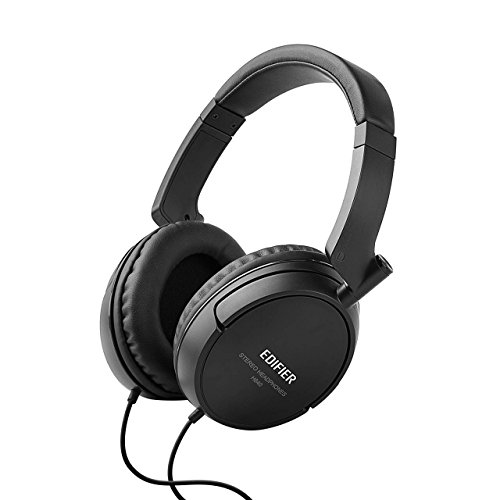 Edifier H840 Audiophile Over-The-Ear Headphones

Expert engineering.
Quality components.
Folding design.
Great audio.
Attainable price region.
View The Best Wired Headphones Below
1. Audio-Technica ATH-M30x Professional Studio Monitor Headphones
To get the ball rolling we have an Audio Technica set which we explored in detail in our 5 best Audio Technica headphones article. The M30x model sits in the middle of the M series and we think it is a mid-range representation of the bar setting abilities the series is blessed with having.
They feature a single-sided straight wire and a strong collapsible design, with mounted swivel ear-cups, they can only move 15 degrees which gives them more stability than some folding designs.
Their foldable nature lends them better portability which is important for storage and transit. They are cushioned with high-grade padding and are beautifully engineered and exceptionally well-made.
They are equipped with very capable 40mm diaphragms which are driven by neodymium and have great output. They deliver full-range audio with epic dynamics and ideal for tracking and mixing. They also harbor the company's proprietary CC voice coils.
Pros:
+ Expert engineering.
+ Quality components.
+ Folding design.
+ Great audio.
+ Attainable price region.
Why We Liked It - They are very durably made, the driver performance is impressive and the audio has epic dynamics. They are a realistically attainable model from a critically acclaimed series, the high-end of which is simply outstanding.
Over-ear vs On-ear Headphones: Headphones come in two different flavors; on-ear and over-ear. On-ear headphones sit across the ear instead of cupping it totally. Over-ear headphones instead cover the whole ear. On-ear headphones generally provide more substantial noise cancellation. That may not always be what you want, say if you're walking down a busy street and want to retain some perception of your surroundings!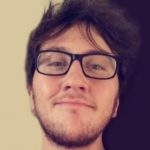 2. Bose QuietComfort 25 Headphones
Our next selection is a savvy travel choice especially for those who often travel by airplane. They are hot off of the QuietComfort line epitomizing the best of Bose engineering.
They are well-built from top-notch components and are comfortably cushioned. They too fold away for convenience, making them more portable.
They house high-performance drivers, driven by rare earth magnets. They employ over-sized coils within the construction for better sound.
The audio reproduction is highly-defined with authentic details shining dynamically above the rich mids and high-impact bass.
They actively and passively cancel noise simultaneously which significantly blocks out engine noise. They come with a compatible air-travel connector, making them the perfect for plane use.
Pros:
+ Premium quality audio.
+ High-performance.
+ ANC and PNC.
+ Fold-away design.
Why We Liked It - Their on-board noise cancellation is incredibly effective and they have all the characteristics you could possibly want in a travel option.
3. Edifier H840 Audiophile Over-The-Ear Headphones
Next up we have another impressive set this time from Edifier. This pair has made an appearance before, namely because they provide audiophile quality sound which outperforms similarly priced sets.
They have a strong design concept and are well-constructed. They are another closed back option with suitable cushioned cups and an ergonomic headband that feature comfortable headrests which help to alleviate cranial pressure.
The headband has a strong but collapsible steel framework which reduces their size considerably for storage and travel and they come with a case to keep them in.
They are equipped with 40mm drivers which respond according to parameters set by expert engineer Phil Jones. The exclusively developed wave-guide algorithm commands the internal components, optimizes their performance.
The audio produced has rich dynamics and a proportional blend, the bass is impressive and the highs are crisp. The stereo sound is mixed without bias or overshadowing thanks to an advanced crossover.
Pros:
+ Strong collapsible design concept.
+ Audiophile quality sound.
+ Ergonomic fit.
+ Expert engineering.
Why We Liked It - They present quality audio in a package that is far more appealing to the average shopper.
Noise Cancellation: Noise cancellation comes in two forms, active and passive. Passive noise cancellation is when the headphone itself excludes ambient noise (e.g. with thick, over-ear pads). Active headphones instead use a tiny microphone to pick up incoming sound. They then use phase cancellation to invert the sound and cancel it out - pretty impressive but not always reliable with louder sounds.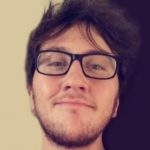 4. Over Ear Wired Headphones, BYZ Professional HiFi Stereo Headset
Our next choice has an extremely compact footprint in comparison to many over-head/over-ear headphone sets. This is because its swivel-mounted ear-cups can actually rotate 270 degrees.
They are widely compatible as they feature a 3.5mm jack output which also comes with a 6.3mm adapter to make it suitable for an extensive range of applications.
The cord itself is a heavy duty braided cable which connects very securely as it features anti-loosening ports which lock it in place and then rotate with the cable as it twists and turns during use making them far more durable.
The cups are suitably cushioned and the moving parts seem pretty robust as well. The drivers have a slightly larger than average diameter of 41.55mm and a good frequency response which allows for a full-range reproduction.
They are well-engineered with good audio and honest dynamics, the sound is balanced and powerful.
Pros:
+ Slightly larger drivers.
+ Very strong, tangle free wires.
+ Anti-loosening ports.
+ Much more compact.
Why We Liked It - They have a very durable concept, the manufacturer has gone the extra mile as far as the wiring itself is concerned they are a good example of a quality build to set your sights on but the mids could be better.
5. Sennheiser HD280PRO Headphone (new model)
Another shining example which provides access affordable premium audio is this new edition Pro model from Sennheiser.
They have a rugged design which provides both comfort and functionality. The headband is cushioned with a double-humped pillow which like the Bose set reduces cranial pressure, making them comfier to wear for longer periods.
They feature closed-back cushioned ear-cups which can pivot freely allowing for natural adjustment and they completely collapse for storage.
They are well-manufactured and the components are of high quality. They have been professionally engineered by one of the most reputable companies in the entire industry.
They have large-aperture dynamic drivers which serve-up accurate linear sound, which gives a broader ranged overview ideal for monitoring.
They are low latency, and isolate aggressively, attenuating over background noise as you listen, for an exemplary listening experience.
The audio is broad-range, equalized but rich with textured dynamics.
Pros:
+ Durable design.
+ Expert engineering.
+ Double-hump cushioning.
+ Low latency.
+ Noise isolation.
Why We Liked It - They have a heavy-duty build, the collapsible design is durable, they are well-engineered and the subtleties really shine through in the audio.
6. LINNER in Ear Noise Canceling Headphones
This next set is a wired earbud option with inner-ear supports which effectively keep them in the right place and withstands motion giving the wearer more freedom to move.
The support is made of a flexible material to keep them comfortable and the tips themselves are ergonomically shaped. They are made from a softened silicone to prevent ear damage and are non-slip which reinforced their positioning within the ear canal. The model comes with a selection of 3 different sized tips to cater to a wider variety of individuals.
They serve up full-range stereo audio with an effective balance showcasing distinct dynamics but their active noise canceling is their crowning achievement.
It's professional level ANC and reduces up to 26 dB, allowing users to enjoy their playlists without disruption and providing impeccably clear lines of communication via the in-line microphone. Despite the advanced ANC they still capably provide up to 20 hours listening which is quite a feat.
One of our favorite features, which sets them apart from the rest is their Awareness Monitor mode which reduces the noise cancellation enough to keep users aware of their surroundings, making them safer to wear outdoors in busy urban landscapes. This also makes them a good travel option as you won't miss an important train or plane announcement whilst your listening to your songs.
Pros:
+ In-ear supports.
+ Professional ANC.
+ Decibel reduction.
+ Awareness monitoring mode.
Why We Liked It - They provide a great signal for hands-free use and the Awareness mode is a nice touch as it reduces risks that headphones can present.
7. Sony MDRXB50AP Extra Bass Earbud Headset
Now for a look at Sony's Extra Bass series for a commendable wired earbud option.
They are equipped with 12mm drivers that are far larger than average in-ear models which typically measure just 9. This tiny increase has a dramatic effect in direct comparison, allowing them to serve-up higher output audio with far better dynamic and exceptional bass as far as an affordable earbud model is concerned.
They are well-manufactured, the earbuds are made with a hybrid silicone, which is ergonomically shaped to help keep it in place whilst you move, as well as ensuring they are comfortable.
They are a lightweight wired option. The cords are of high quality and have a tangle-free Y-lead design to give them extra durability.
They are equipped with a very capable microphone to handle hands-free operation controlled via their in-line, user-friendly remote.
Pros:
+ 12mm drivers.
+ Premium manufacturing.
+ Hybrid silicone tips.
Why We Liked It - They wipe the competition out of the water. They are a very surprising ear-bud model, the audio is impressive and the bass has a high impact.
8. PANASONIC ErgoFit Earbud Headphones with Microphone
Another exceptional earbud model which delivers better quality audio than its competitors is the ErgoFit model from Panasonic, another leading industry giant.
They are wired with an ample length cable (3.6 ft). It is good quality and durable.
The earbuds feature Panasonic's proprietary ComfortTips which are formed from a premium ultra-soft foam which can compress for insertion, allowing it to expand to the wearer's ear canal for a perfect fit. They come in 3 different sizes to choose from to provide a tailored fit for all.
The 9mm driver array utilizes neodymium magnets and is optimized for better performance. They deliver dynamically balanced, full-range audio with powerful, distortion-free bass.
Pros:
+ ComfortTips.
+ Hardworking drivers.
+ Powerful audio.
Why We Liked It - The audio has great depth and bright trebles. They are well-manufactured and we love the expandable foam tips.
9. Mpow 071 USB Headset/ 3.5mm Computer Headset
Our next selection is from Mpow who are no strangers to us here at music critic, we have chosen a computer headset to highlight as a good affordable example for chatting and VOIP based tasks.
It features a sturdy but flexible headband and memory foam ear-pads, they are covered with a skin-friendly memory protein leather. It has smaller diaphragms than some as it is an on-ear rather an around-ear model. It is not a gaming headset, they typically are circumaural and have much better drivers for immersive performance. It is very comfortable especially given its low, appealing retail price.
It has 3.5mm standard jack plug which is detachable and can be switched for an optional USB cable instead. The USB cable has its own built-in control box which can be hooked up to additional devices for easy application switching. The control box harbors a noise reduction sound card which tidies up the signals from the devices isolating the input. This provides clearer transmission and reception and renders it ideal for PC applications such as Skype and other chat platforms.
The microphone is unidirectional and can be twisted towards or away from you for discretion, it can also be muted via the controls.
Pros:
+ On-ear headset.
+ Great noise reduction and isolation.
+ Unidirectional, twisting microphone.
+ USB control box.
Why We Liked It - It is a great option for any voice-based tasks, it is well-made and serves up great clear transmissions.
10. Artix Foldable Headphones with Microphone and Volume Control
Our last entry for today is a cheap and cheerful headphone option which gives those on a smaller budget access to a wired, fold-away set of headphones with an integrated microphone, that won't break the bank.
It features a lightweight design which is compact for storage and travel. It is fairly well-built and has soft pillowed ear-cups to keep them comfortable whilst listening.
The microphone can be easily controlled by its built-in, in-line, easy-access controls. The cord is a single-sided standard 3.5mmm jack connection lead, it is good quality and highly compatible with a range of devices.
The drivers work well and adequately provide full-range stereo audio with good balance. The bass has a surprising impact though it distorts a little at maximum volume.
Pros:
+ Lightweight and compact.
+ Sufficiently padded.
+ Low budget option.
Why We Liked It - It provides a bare-bones solution for those with budget limitations, it is reasonably well made with good material choices to keep them as comfortable and durable as possible for their low price-tag.
Extra Features: Headphones often come with extra features such as swiveling earpads (great for DJs). Don't forget about comfort either. In-ear earphones are excellent for certain purposes (e.g. exercise) but they're not always the comfiest to wear for long periods of time. Contrastingly, large over-ear headphones might seem unwieldy or clumsy but they're generally very comfortable.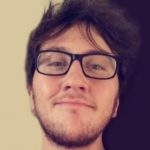 Wired Headphones Buyers Guide
Despite seeming a bit of a retro personal audio solution, wired can often be the best way to go. As briefly mentioned in our introduction, having a direct signal ensures that the transmissions are free of outside interference which can be a big problem with wireless transmissions.
The electronic circuitry can better send, delegate and establish the data that the electric audio inputs are communicating. This, in turn, means the drivers can respond more accurately to the stimuli and ultimately reproduce a more authentic reproduction of the information they are given.
Wired options do have their drawbacks, and we live in an increasingly wireless-based world with many day-to-day activities made more convenient by its use. This means that many are quick to dismiss a wired set in favor of a modern Bluetooth upgrade.
There are many applications, however, which rely on a true signal and the wired ancestors of the world gone by are simply better suited. There are some key factors to consider which can help offset and manage the majority of wired sets shortcomings.
What To Look For When Buying Wired Headphones?
You first need to consider what you require from a set of headphones. To do this you have to examine your lifestyle and how you intend to use the headphones. This will help you settle on a style. We have showcased a host of options which ought to be self-explanatory, but if you need a little inspiration see our expert tip below.
Once the style is narrowed down then first the build quality, then the audio quality needs to be considered. This will obviously have some budgetary constraints but the majority of shoppers will find themselves pleasantly surprised with what is available at the low end if you know what you are looking for.
Build Quality
The materials used should be the best quality your money can afford. In the lower price regions, some manufacturers are only able to deliver such an affordable deal after they have slashed production costs, the easiest way to do this without too much thought is to use cheap materials but some outshine others in terms of comfort and durability.
Over-ear models should be generously cushioned, ideally with something skin-friendly as your ears can become quite hot, especially with a closed-back over-head set of headphones.
They should have a good range of adjustment too as wearing them for long periods can cause headaches if they are ill-fitting. A sturdy but flexible headband can help with this and again they should provide some padding or be made from strong rubber so they aren't hard on your head.
In-ear models must be ergonomically designed with tips made from safe materials such as silicone, preferably coming with a range of tip sizes to choose from to guarantee a comfy fit.
No matter which you choose the internal components need to be well-engineered and of good quality. The manufacturing plays an important part, premium quality parts, and components will provide sub-par audio if they aren't put together well.
Audio Quality
As far as audio quality is concerned, you want to find a set with a broad frequency response and accurate tuning, which comes down to the engineering itself and the processing capabilities.
The circuitry itself is responsible for the way in which the drivers can perform. The internal speakers of a set of headphones all function in the same way but not all are as efficient as the next and this is important to understand.
All of those we have looked at in this article are neodymium driven which has quickly become the industry standard if you have audiophile tastes and a bigger budget you might want to source a ceramic magnet set or a beryllium driven pair.
If the bass is important to you then you should set your sights a pair with bass optimization to counter distortion risks and all importantly look for large diaphragms. The extra space they provide helps with the low-frequency response and produces better bass performance.
What Are The Drawbacks?
The biggest problem with wired sets can be tangling and also the area in which they are connected to the internal components can be subject to a lot of rough-handling and inevitably long term wear and tear can result in breakage.
Y-leads are less prone to tangling, but they present 2 entry points which can be weak spots. A single-sided cord half the entry points reducing the potential for breaking but they are more likely to tangle on you.
A detachable cord eliminates the weak spot entirely but can still tangle-up.
Ideally, you want something with reinforced entry points or a plug-in, pull-out cord system. The wires themselves can be tangle proofed by an outer covering usually woven textiles or plastics. Having a double-twisted wire or braided wire can often help counter tangling as well.
Conclusion
Headphone sets are in such high demand that companies are selling them like hot-cakes, so the good news is you won't be short of options when looking for a suitable wired set.
The essential thing to think about is your intended use which will help you to determine what kind of headphone set you need and the capabilities it should be graced with.
We have rounded up a good selection and have linked a few other articles in our expert tip below for a nose and we are happy that our buyers' guide should give you all the essential information you need to make a savvy wired headphone purchase.
Expert Tip
If you are still undecided on the style you need, why not read one of our style defined headphone articles? We have plenty to choose from to help you, such as; 10 best gaming headphones, 10 best headphones for working out, 10 best travel headphones, and 10 best headphones for music.
Did you Know
The first set of headphones were invented by Nathaniel Baldwin in 1910 but they were initially ridiculed until the US Navy ordered 100 pairs and changed everyone's minds.
If you've enjoyed this review by Music Critic, please leave a positive rating:
[vc_separator