Treblab is a great brand that has released several headphones, earphones, and speakers over the last few years. They've built an excellent reputation for sharp sound and sharp design.
All of their earphones are designed with active people in mind, and so they are durable and functional. We've heard good things about the Treblab Z2 over-ear wireless headphones and decided to put them to the test.
Fit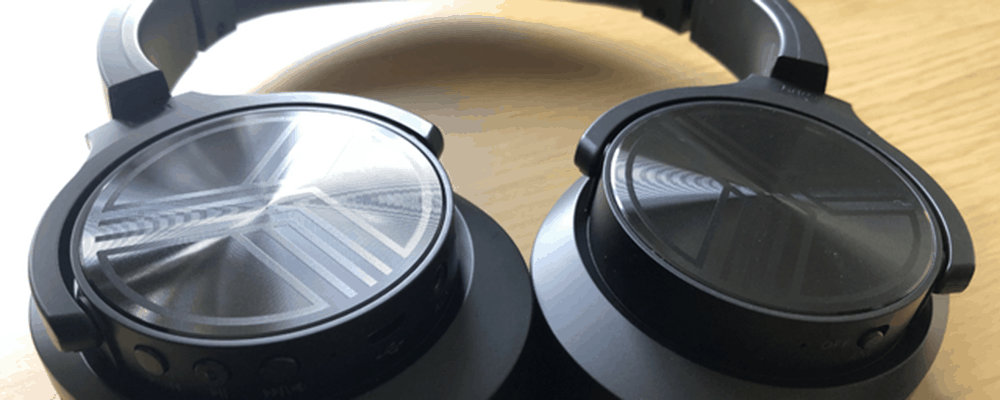 If you're looking for over-ear headphones from Treblab, there are a few models to choose from. The main difference between the Z2 and E3 models is size. When we tested the E3 over-ear headphones, we found them to be excellent, but quite large and good for people with larger heads. The Z2 headphones are really similar in design and functionality and are more suitable for those with smaller heads. These headphones provide a snug and comfortable fit.
Comfort is key with these headphones. The earpads are soft and pillowy with enough room to encompass your ears. The headband also has a large cushioned section, which allows the headphones to rest on your head softly. The headband also has adjustable lengths on both sides to extend to your head size.
The design of the Z2 headphones is the timeless and well known Treblab style. These headphones are discreet but stylish enough to be noticed all black and a mix of gloss and matt. Both earpads rotate 100 degrees, giving you flexibility when wearing and storing.
Our Verdict: Excellent design and comfortable fit, especially for those with smaller heads or people looking for a snug fit.
Sound Quality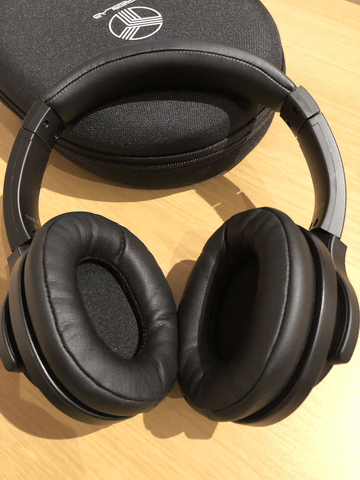 The sound quality from Treblab Z2 is excellent, and exactly what you'd expect from a quality over-ear headphone. The ear-pads are fitting snugly and blocking out some sound already, giving you a quiet environment to listen to music or podcasts. The sharp, high tones are complemented well by base elements, and overall the sound is well rounded and professional.
These headphones also have Active Noise Cancellation. This is a simple on or off control that adds an additional frequency to the headphones' sound emitted. This frequency of sound waves helps to eliminate background noise in the office, gym, or outside, allowing you to listen to music in peace.
As the headphones are a close fit, they naturally block out a lot of background sounds anyway, so you may find you don't need the Active Noice Cancellation on all the time. Many people only use it for traveling or busy environments.
Our Verdict: Excellent sound quality in these headphones, and very minimal background noise thanks to the close fit and Active Noise Cancellation.
Controls
Treblab Z2 has several standard controls on either side of the headphone. These are easy to use and much as you'd expect from a pair of over-ear headphones. The controls include on and off switch, play and pause, volume up and down, and the Active Noise Cancellation switch.
These buttons also double up as the functionality to skip songs and command your voice-activated assistant. All of these buttons are small but easy to press and use, once you get used to where they are located. The headphones also have an automated voice confirming on, connection, and low battery life.
Our Verdict: The Z2 headphones have a good range of controls that make this device easy to use and straightforward.
Portable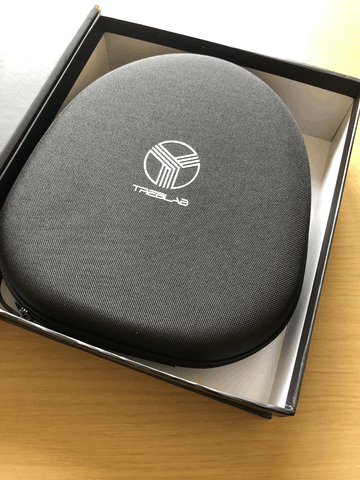 All Treblab earphones come with a portable case, and the Z2 over-ear headphones are no different. As the headphones are large, so is the case, which can be a bit bulky. The headphones fit nicely inside and are protected by a foam insert and elastic straps. You'll have peace of mind that your headphones are secure and protected. The outer case is a hard case covered with durable material, all black with a white Treblab Logo. The case also has a large loop and carabiner so that you can attach it to the inside or outside of your bag.
Battery
These headphones' battery life is one of its great points, with up to 35 hours of playing time! This huge range allows you to travel, work out, or listen to your music without needing to charge in between uses.
The headphones are easy to charge, with a USB cable included in the box. The headphones take around 3 hours to charge, which is great compared to the battery life. These headphones won't let you down mid-workout and have a voice warning when the battery is getting low.
Connectivity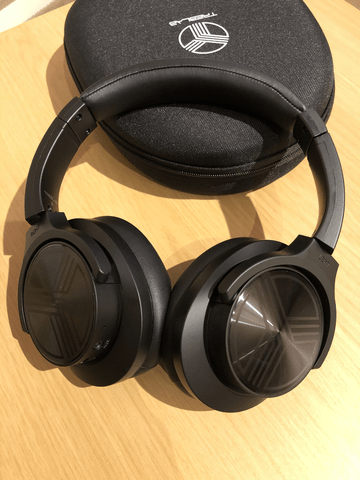 The headphones use Bluetooth connection and are really easy to connect to your device, including phones and laptops. We found that the connection was strong within 5 meters, connected quickly, and had no problems or interruptions. The automated voice and small LED light confirm your connection.
Summary
Overall, these over-ear headphones are brilliant, and there's not a point we can fault them on. If you're looking for a comfortable, snug-fitting, and good sound quality headphone, then the Treblab Z2 headphones could be for you.
The fit is best for people with smaller heads, and if you're finding it too small, you can size up to the Treblab E3 headphones. The design is effortless and a sleek mixture of gloss and matt black in the classic Treblab style. These headphones also have several controls that are neat circular buttons, easy to access and use to operate the headphones.
One of these headphones' best features is the softness and high-quality comfort used in the ear pads and headband cushion. The fabric is soft, with a great depth of cushion that makes these headphones feel luxury.
You know that even after hours of wear, they will still be comfortable and will sit nicely over your ears. The luxury material matched with the sound quality makes these headphones a cut above the rest and great value for money.
If you're looking for high quality and trustworthy over-ear headphone, but don't want to spend more than 100 bucks, then the Treblab Z2 could be perfect for you.
If you liked the article, please leave your feedback.