Treating yourself to a fantastic pair of noise-cancelling headphones might be one of the best investments you ever make. By being able to slip away in audio bliss at home, on your commute, or while you're trying to work, you can become present or take yourself to a happy place in your mind.
Noise-isolating headphones technology has come a long way over the last few decades, and it's now the best it's ever been, meaning there's never been a better time to get yourself a pair, and today, we're going to help you find the best.
At a glance:

Our top 3 picks
Our team's top 3 recommendations
Best Overall
Bose QuietComfort 35

Comes with compatible with the Bose AR application
Three design levels of noise cancellation technology
Optimal comfort with plenty of quality adjustable features
Premium Quality
Plantronics BackBeat

Comes with compatible with the Bose AR application
Three design levels of noise cancellation technology
Optimal comfort with plenty of quality adjustable features
Great value
Mpow H5 Bluetooth

Comes with compatible with the Bose AR application
Three design levels of noise cancellation technology
Optimal comfort with plenty of quality adjustable features
View The Best Noise Isolating Headphones Below
There's no denying that Bose produces some of the best audio experiences in the world, whether through their over-ear headphones or sound systems, and it's safe to say you really can't go wrong. A prime example of this level of quality is the QuietComfort 35s.
These headphones provide an incredible three dedicated levels of noise cancellation technology to ensure your music sounds great in any given situation. Bose's world-class sound technology backs this, so regardless of what you're listening to, you know it's going to sound amazing.
Backed by all of Bose's extra features, including Bose AR, a built-in microphone, multiple adjustment points for optimal comfort, and even an app to customize your experience further, these are easily some of the best headphones around.
Pros:
+ Comes with compatible with the Bose AR application
+ Three design levels of noise cancellation technology
+ Optimal comfort with plenty of quality adjustable features
Cons:
- Might be a bit pricey for some budgets
Why We Liked It - Built into these quality noise isolating headphones you'll find, perhaps surprisingly, Amazon Alexa and Google Assistant software. You can do everything you can generally do with your Alexa personal assistant, just while you're out and about using these headphones.
Isolation vs. Cancellation - Remember that noise isolation and noise cancellation are very different things. Noise isolating headphones are simply constructed to keep excess noise out. On the other hand, true noise cancellation headphones require power to actively cancel out unwanted sound signals.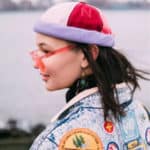 If you haven't heard of Plantronics before, you're in for a treat, especially where the price is involved. While not the most well-known brand, they are enjoyed by thousands of music lovers around the world, all backed up with an average of 4/5 in quality ratings.
The sound these noise-isolating headphones produce is incredible. It's outstandingly detailed and optimizing for high-resolution tracks, thus delivering excellent sound quality at all frequency levels. This is an outstanding amazon product from start to finish, making these some of the best noise-isolating headphones. This is then backed by the built-in sound Active Noise Cancellation technology!
All in all, this is a complete sound experience you can't help but fall in love with.
Pros:
+ Works with all Class 1 audio Bluetooth sources
+ Sounds excellent at all frequency ranges, including bass and mids
+ ANC technology to block out external ambient noise and sounds
+ Sound amazing when used for bass tracks
Cons:
- The auto-pausing gyroscope feature can be really annoying
Why We Liked It - Thanks to the professional battery chosen for this device, you'll be able to stream and listen to music from any wireless Bluetooth device for up to 24 hours. That's a full day of enjoying music without needing to worry about a loss of power!
Mpow is a hidden gem in the noise isolation headphone market, but if you're looking for the golden crown, it definitely comes in the form of the H5. These Active Noise Cancelling headphones ensure your listening experience is the clearest and best it can possibly be.
Mpow has really gone out of their way here to ensure these are their most comfortable headphones yet by including features like soft and padded ear cushions on swivel earpads. The entire device is as lightweight as possible and won't hold you back.
With each device having passed a 10,000 bending build quality test to ensure durability, powerful 40mm drivers and adjustable sides for great sounding bass and treble, this is one pair of headphones where you really can't go wrong. They're perfect for when you need a pair of high-resolution quality headphones with a balanced sound that blocks out ambient noise.
Pros:
+ Offers an ultra-long 30-hour battery life and excellent sound
+ Have passed a 10,000+ bending durability test
+ Built using Active Noise Cancellation technology for outstanding sound quality
Cons:
- Slightly smaller than other over-the-ear headphone designs
Why We Liked It - The battery life is easily one of the best features of these headphones. Even with continuous use, these wireless headphones are tried and tested to last up to 30 hours, which is more than enough for whatever use you have in mind!
Closed-back Headphones -When picking out isolating headphones, you'll want to stick to closed-back models. While the airflow of open back models may add some extra comfort, it opens the door for some sound to slip through which isn't ideal for objective producing or listening. Find a set of closed-back headphones that provides enough comfort and padding to keep you focused while listening.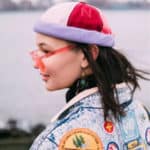 If you're looking for an affordable pair of headphone products, but you still want access to an extensive range of features, you may not need to look further than the COWIN E7. Complete with active noise cancellation (for 75-85dB) and available for a fraction of the price, what more could you ask for?
There's no denying that these noise-isolating headphones sound great with their large 45mm drivers, awesome frequency response range, and brilliant sound quality. Backed by a range of comfort add-ons, like cushioned ears and a high-quality microphone, as well as leading wireless Bluetooth 4.0 technology, these noise-isolating headphones are everything!
Pros:
+ Offer premium cushioned ears and 90-degree swivel ear cups
+ Active Noise Cancellation to reduce external sounds by 85dB
+ Available in seven unique design option and styles you'll love
+ One of the most affordable headphone pairs
Cons:
- Maybe a little bass-heavy for some listeners
Why We Liked It - It's always great to find a pair of headphones to suit your personal style. COWIN offers this model in seven unique colors and designs. From striking black to passionate red, you're sure to find a design you adore at an affordable price.
Sticking with COWIN for the moment, this time, we're looking at an even more affordable pair that have raised the bar with what noise isolation headphones have to offer. With an average customer satisfaction rating of 4.5/5 out of 21,000+ reviews, you can't deny the accurate sound and comfortable fit these headphones are offering.
Made using punchy yet comfortable 40mm drivers for breathtaking sound quality, implemented with a high-definition microphone, six vibrant styles, and colors to choose from, and the standard range of outstanding comfort options you'd expect on any premium pair, this is an entirely wireless headphone experience you can't afford to miss!
Pros:
+ Comes with an 18-month customer warranty included in the price
+ Offers an ultra-long 30-hour battery life
+ One of the best customer satisfaction ratings for any ANC headphones
Why We Liked It - As is standard with COWIN noise isolation headphones, and any pair worth your attention, this option offers a powerful 30-hour battery life with fast charging times of a few hours! Never worry about running out of charge again!
6. Mpow 059 Bluetooth Headphones
While the noise-isolating headphones so far have been affordable, there are none as affordable than the Mpow 059. These can be bought for less than an average video game but give you so much more than most headphones could ever dream of.
Let's just go for it. With these noise-isolating headphones, you'll find active noise cancellation technology, powerful Bluetooth 4.1, a 10-minute charging time to provide up to 2-hours of playback, a full 20-hour battery life, immerse 40mm drivers for outstanding sound quality, endless designs and colors to choose from, and wired headphones capabilities.
And this is just the tip of the iceberg! To summarize in one word; wow.
Pros:
+ Can charge headphones for ten minutes for two hours playback
+ A range of comfortable and well-positioned on-ear buttons to control your smartphone
+ Powerful Bluetooth 4.1 for uninterrupted connectivity
Cons:
- The sound quality isn't as great as more premium options
Why We Liked It - To make your listening experience even more fluid and comfortable, this device comes with a collection of built-in controls. These buttons can help you answer calls, change the value and, switch tracks, all to give you an easier, more streamlined life, all for a great price.
If you're looking for a pair of noise isolation over-ear wireless headphones similar to the outstanding Bose ones above, but for about half the price, why not look at the next model down? The QuietComfort 25 headphones are pretty much identical to their upgraded version, with a slight few differences. They'll still block out ambient noise, all for a more affordable price.
Of course, the sound quality is a little less than the model above, but that doesn't mean you don't get access to Bose's stellar quality that surpasses that of many other devices on our list. With standard features like a built-in microphone, special designs to work with iOS devices, and active noise cancellation, this is a fantastic choice.
Pros:
+ Comes with a built-in microphone and excellent build quality
+ Explicitly built with Apple devices in mind
+ Highly professional noise cancellation technology
Cons:
- Newer models with better sound quality and features
Why We Liked It - To further protect your noise isolation headphones, each pair comes with a compact case that you can fold your headphones neatly into. This ensures your headphone products will survive any adventures you go on and will keep these headphones safe for years to come.
Sony has always been a leader when it comes to professional, high-quality audio equipment, and a great example of this is the MDRZX110NC, which excels in any area you care to name, showcased by the thousands of positive reviews.
Complete with 30mm drivers that cover the full frequency range of 10Hz to 22,000Hz, these wired noise isolation headphones are awesome when it comes to producing a high-quality audio experience, all the while blocking out the disturbances from outside.
This all comes together to ensure these over-ear headphones are perfect for listening to any genre you want, and there's no denying each note, chord, or vocal is going to sound amazing, and really helps you focus to the playlists you love.
There's nothing more you're going to need!
Pros:
+ One of the best prices you'll find for a pair of headphones of this sound quality caliber
+ Impressive frequency response range of 10Hz to 22,000Hz
+ Compact folding design for easy transportation
Cons:
- Not the longest cable when compared with other headphones
- Don't come with integrated controls to make or answer calls
Why We Liked It - Since these are noise-cancelling over-ear headphones and require a battery life, you can enjoy up to 80-hours of non-stop battery from a single charge. This is insane, especially when compared with other devices on our list, and will ensure you keep going for longer.
9. TaoTronics Active Noise
Last but not least, we have this excellent pair of headphones from TaoTronics. Enjoyed by thousands of audiophiles, these headphones come with the outstanding togglable active noise cancellation you'd expect to guarantee a pleasant audio experience in any situation.
Wireless by design, these headphones offer 45-hours of continuous playback from any Bluetooth-enabled audio source. This is complemented by the CVC 6.0 noise-canceling microphone and the large drivers that offer incredible bassline responses, as well as ideal sounding mids and highs.
A fantastic option for anyone shopping on a budget or looking for some ANC wireless headphones that sound great!
Pros:
+ Active noise cancellation that you can switch on and off whenever you want
+ Long-lasting playback that can last up to 45-hours
+ Manage hands-free calling with an integrated CVC 6.0 microphone and wireless headphones design
+ Available in striking black or white design styles
Cons:
- The sound quality and frequency response range isn't the best
Why We Liked It - To protect your headphones for longer, these devices also come with a durable and rugged carry case. Fold up your headphones, pop them into the case, zip it up, and you'll never have to worry about them breaking again!
Noise-Isolating Headphones Buyers Guide
Noise-canceling or isolating headphones are a necessity in everyday living. Whether you're working, relaxing at home, commuting to work, traveling short or long distances, or you just want to enjoy your music in peace, these headphones are the way to go.
As you can see from our list above, there's a lot of headphones with noise-canceling technology out there to choose from, some of which can sell for hundreds of dollars, so as someone looking to get a pair, you need to make sure you're spending your money in the right place. Get a good pair for a reasonable price.
With this in mind, below we're going to go into everything you need to know when it comes to buying a pair of noise isolation headphones, and how you can give yourself, or any loved one you're buying for, the best experience.
Design and Comfort
Since you're probably going to be wearing your noise-canceling headphones for long periods of time, you'll need to make sure that your headphones are comfortable, and there are plenty of ways modern designers have taken this into account.
First, you'll want to look for standard features like padded ear cups that hold the speaker drivers and perhaps even padding on the headband. The materials used in this padding should be of high-quality and resistant to moisture, such as rain or sweat.
The ultimate form of comfort you'll find here will use memory foam, which is a luxury experience. You'll then want to look for features like adjustable headbands and cups that can have their distance altered to ensure the perfect fit.
While on the subject of design, you may also want to think about the style and aesthetic of your chosen pair. Most headphones will come in a standard black variation, but if you want something to suit your personality, or to stand out from the crowd, always look out for what colored styles are available.
Blocking Out External Sound
Of course, the whole purpose of getting noise isolation headphones is to keep your sound in, so you don't disturb anyone else around you, and also to keep external sound out. It's all about 'isolating' your sound to give yourself the very best listening experience possible.
The best way to do this is by using headphone noise-canceling technology. This can be done in two ways; basic and active. Basic cancellation is very simple. It includes headphones that use big over-ear cups that seal off your ears and prevent sound from getting in or out.
However, active noise canceling is a professional technology. This system uses a built-in microphone to detect sound in your local area and then neutralizes that sound before it reaches the ear, meaning the sound isn't actually blocked out, it's countered and canceled out completely.
If you're an audiophile who wants the best, then this is it. You can even find headphones nowadays that will come with a switch so you can enjoy your headphones with this feature on or off.
Sound Quality
There's no point in getting an over-ear pair of headphones if the quality of your music is awful. You're just not going to enjoy it. So make sure you're considering what sound quality features your headphones come with, so you can pick the best.
The first thing is to look at the drivers. Ideally, you're going to want to look into 40mm drivers, at least, or something bigger to fully support all genres of music. Not all drivers are created equal, but as a rule of thumb, the more expensive your headphones, be that over-ear or in-ear, then the better they're going to sound.
The best way to look into this is to refer to the frequency response (FR) range of your pair. The FR ranges from 0Hz to 30,000Hz+. The lower end of the spectrum includes bass sounds, and all further sounds are registered along with this range. The bigger the number, the higher the sound, like mids and trebles.
Therefore, going to want a pair of noise isolation headphone products that have the greatest frequency response so you can hear all those sounds and details of every track. However, as a minimum standard, you're going to want something in the range of around 10Hz to 20,000Hz.
Battery Life
Since Active Noise Cancellation technology requires power, many pairs will come with batteries, so you're going to want to consider how long this battery is going to last. If your headphones are wireless and use Bluetooth technology, these will also need batteries to last.
Most pairs of headphones come with rechargeable batteries built-in, so you'll only need to look at how long the batteries will last and how they'll take to charge, all so you can charge them up and use them whenever you want without having to wait around.
Again, the pricier and the higher the quality is, the longer they tend to last. You'll want at least a day's charge out of your headphones, meaning you can charge them at night.
The average lasting time for the best wireless noise isolating over-ear headphones is around 30 hours. Most people will not use headphones for this long in one go, even with how comfortable they may be.
Connectivity
Think about which option of noise-isolating headphones you own and what devices you're going to be connecting your headphones too, and this will define what kind of connectivity features you need to look for.
As standard, most comfortable noise-isolating headphones are either wired or Bluetooth, whereas some will offer a variety of both. The most common connection type will be Bluetooth since you'll be able to link up with most modern devices, and you can use your device hands-free without having cables and wires get in the way.
Extra Features
There are plenty of additional features you may find with the best modern-day noise cancellation headphones, but it's up to you what you're looking for. To give you an idea of what's out there, here are some features we've spotted:
• A durable carry case to protect your headphones in transit
• Foldable design so you can make your headphones compact
• USB-C or wireless charging capabilities
• A microphone so you can make calls or use personal assistants
• Amazon Alexa and Google Assistant compatibility or services
• Access to a dedicated app to control certain aspects of your music playback
Customizable Controls
When you're listening to your music, you might need your hands free to concentrate on whatever you're doing. Don't worry; there are headphones designed with this in mind.
The best noise cancellation headphones will offer controls built into the headphones themselves, usually, on the ears, that can answer and hang up calls, control the volume of your music, switch tracks, use a voice assistant, or simply play and pause.
This is a convenient feature found on the best noise isolating headphones. You'll be able to press the buttons rather than getting your phone out and having to do it all from there, which only exists to make your life easier!
Noise Isolation - Don't forget that there's a lot more to noise isolation than just having the right headphones. Make sure you're recording in mixing in a properly sound-treated environment if possible. You can purchase foam panels to help cut back on unnecessary noise. Even learning the proper way to record vocals and using accessories like a microphone shield or pop filter can help.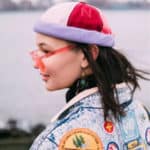 If you've enjoyed this review by Music Critic, please leave a positive rating:
[vc_separator