If you like to keep it simple and prefer the reliability of a direct signal over a set of true wireless earbuds, then you are probably keen to know which models on the current market make for the best-wired earphones.
Those of us with busy lives who find ourselves always on the go enjoy a little musical accompaniment to break up the monotony of the day. Given their smaller size, a decent set of in-ear headphones is often the best way to go.
The convenience of an earbud option far outweighs the mightier capabilities of an over-ear headphone set with its larger driver units. Aside from the potential of tangling wires, our only other concern is how well the earbuds stay put within your ears.
So with this in mind, this full review has rounded up some of the best-designed sets of earbuds for your needs, and you'll be pleased to know they needn't cost the earth either.
At a glance:

Our top 3 picks
Our team's top 3 recommendations
Best Overall
Panasonic ErgoFit In-Ear

Ultra-soft tips in a range of sizes.
Widened response.
Long cord.
Premium Quality
Betron B25 Noise Isolating

Ultra-soft tips in a range of sizes.
Widened response.
Long cord.
Great value
Avantree E171 Sports

Ultra-soft tips in a range of sizes.
Widened response.
Long cord.
View The Best Wired Earbuds Below
1. Panasonic ErgoFit In-Ear
Our first wired in-ear headphones set, with a reasonable price, is designed to fit comfortably within the listeners' ears. These earbuds have such an ergonomically accommodating design that the model has aptly been named ErgoFit.
The earbud tips are angled from the driver units to ensure they sit in a better position. An ultra-soft foam makes up the tips - they conform to the ears, providing a snug fit that helps keep them securely in place. The earbuds come with small, medium, and large-sized tips to choose from, ensuring an appropriate fit for everyone.
The driver units work very well. Panasonic has widened the frequency range in the new edition models. They have much better bass but manage to provide an excellent balanced sound of higher and lower registered frequencies; nothing overtakes anything else, which helps keep the audio dynamics well defined.
The earbuds come with a generous 3.6 ft cord, which gives the user plenty of length to thread through a jacket or shirt if they want to. They are available in 8 different colors, and the matte, gloss, or metallic finishes present a total of 15 styles to choose from.
Pros:
+ Ultra-soft tips in a range of sizes.
+ Widened response.
+ Long cord.
Why We Liked It - They have super-soft tips that form an individual fit. Having a long cord gives you a bit more freedom of motion, which is best for those who prefer the freedom of wireless headphones or true wireless earbuds.
Comfortability - To avoid frustration and distraction, secure fits of your best choice earbuds is essential here. As they come with various materials, make sure that you take the right size of the tip, which will comfortably fit your ears. To decrease the chances of the buds from falling out, you can get ones with additional inner-ear support.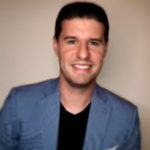 2. Betron B25 Noise Isolating
Our second selection is the metallic droplet inspired B25 model from Betron, which does an excellent job of isolating the audio and music, and channeling it straight to the listener.
These earbuds have slightly wider tips than the model above, which provides a tighter seal in the ear canal. They are very flexible, and Bertron provides three different sizes, making them comfortable to wear.
These in-ear headphones have a strong driver design, which benefits from several processing steps; firstly, the low-end has been enhanced for efficient optimization. The bass control focus extends the low-end frequency range, which gives them powerful low-end capabilities and zero distortion.
They also have been chipped to provide ambient noise attenuation that tweaks your in-ear audio to combat the surroundings for the best listening experience and sound quality.
These earbuds serve-up a full-range stereo sound quality, with vibrant dynamics and excellent clarity. They are made from quality materials, including strong cords with durable, reinforced, high-fidelity connectors.
The price is affordable, and they come in a range of eye-catching metallic-colored finishes to choose from, making them the best pair of headphones for those who like to listen in style.
Pros:
+ Noise isolating, ambiance attenuating model.
+ Bass control processing.
+ High-quality cables and connectors.
+ Soft storage pouch.
Why We Liked It - The cords on these best earbuds are braided internally for added durability and covered to help thwart entanglement issues. The drivers are well designed, and the signal processing makes them efficient, enhancing their audio capabilities and sound quality.
Next, we have another comfortable ergonomic set of in-ear headphones that come with earbud tips for a comfortable fit. The tips are formed from silicone, providing a flexible option that is also moisture resistant and skin-friendly.
Once again, Avantree provides three sizes to tailor the best fit for the individual. This price is more than the first but offers a little extra as well. For one, full over-ear hooks (such as those often found on wireless headphones or true wireless earbuds) support these earbuds, giving the users much more motion.
The hooks keep the earbuds in a place far more securely than an unsupported option, making them an ideal choice for anyone sporty who likes to listen to music while they exercise.
Secondly, these earbuds also benefit from a built-in microphone, which the above Ergofits are not equipped with. The mic, along with its in-line controls, allows users to not only answer their calls, but also adjust their volume, as well as play, pause, and skip their music tracks without fishing for their phones.
They are fitted with well-engineered driver units that serve-up great sound.
Pros:
+ Full over-ear hook supports.
+ Built-in microphone.
+ Well-engineered.
Why We Liked It - They have a decent build quality and offer a robust sports-focused design. It provides excellent value for money.
Cable quality - The size and quality of the cable are considered to be necessary. Cheaper ones tend to break much easier as they tangle up more, so make sure you keep them from snapping out of your phone. Clips for cable come in handy to store them properly, which can make them last longer.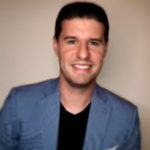 4. NoiseHush NX80 Earphones
Our fourth choice of best earbuds up for grabs is the NX80 earphone model from NoiseHush.
They are a simple in-ear option which has no support system but are instead fitted with secure-fitting earbud tips that provide a decent seal within the ear to keep them comfortably in place.
They have a fantastic audio definition, good for you music listeners, especially given their low retail price, but aside from their driver capabilities, they have won us over with their design.
As most know, the wires are the part of any in-ear headphones that tend to go first, but this set feature flattened wires, meaning they are far less likely to tangle up if they are kept in a pocket. They are made with a denser material too that also helps ensure their durability, making them the best earbuds headphones for those who are on the go.
These earbuds have an integrated mic with in-line controls that are easy to reach and give the user remote access without having to retrieve their mobile. These are the best earbuds for those unable to access their phone.
Pros:
+ Comfy ear tips.
+ Great audio.
+ Strong Flattened wires.
Why We Liked It - It has some thoughtful design features which will extend the shelf life of the product in the long run.
5. TaoTronics Active Noise
Now for a set that has an onboard active noise isolation to help keep your lines of communication clearer for the listener.
This set from TaoTronics has a few decent benefits, but their most significant difference from the sets we've reviewed so far is their ANC chip, which uses a secondary built-in MEMs mic. This mic ascertains noise signals within the environment of the wearer, doing its best to cancel the waves out.
They are a very well-manufactured with durable aluminum alloy casings. They have recently been upgraded for improved response and finer tuning, to provide audio and music with excellent definition.
They have a comfy in-ear design, which once again has a range of soft tips to choose from. The tips stay in place thanks to the miniature in-ear hooks, which many prefer to the over-ear hooks. The hooks are flexible and non-intrusive.
These earbuds are a wired set, but their ANC does require a recharge, and the battery life lasts around 15 hours of use.
Pros:
+ Upgraded model.
+ MEMs mic and ANC chip.
+ In-ear, flexible hooks.
Why We Liked It - IThese are the best headphones in-ear to choose if you find yourself out and about in a variety of different environments, and need to communicate clearly.
6. SDFLAYER in-Ear Headphones
Our next selection of earbuds comes with a higher price tag, but they have some pretty idyllic qualities to bring to the table.
It is a comfortable, ergonomically designed earbud set, held in place with inner-auricle hooks that have a fin-like appearance. These earbuds tuck just inside the auricle, with a twisting into place motion that helps them maintain their position correctly.
The earbuds harbor balanced armature drivers within that measure 10mm and have an excellent response, allowing them to serve-up crisp sound quality with impressive bass clarity and presence.
They are equipped with a microphone for hands-free calls, and more importantly, they feature twisted wires that are naturally much more tangle-resistant than a regular cord.
They come with a range of different tips and a soft carry pouch to keep them in.
Pros:
+ Ergonomic secure-fitting design.
+ Balanced armature drivers.
+ Twisted cords.
Why We Liked It - The wires are much hardier than most similarly set with comparable prices on the market; the audio is pretty impressive, and the low-end reproduction isn't spectacular, but these earbuds are sufficiently dynamic.
7. PALOVUE Lightning Headphones
Next up, we have a set that has MFI certified lightning connectivity to make them compatible with your iPhones. They are a fairly basic, no-fuss model that provides excellent music audio and great convenience from PALOVUE.
They are well-made and have a great driver concept that provides the companies patented ear-flow audio reproduction. They have a full-range frequency response with balanced handling. They perform efficiently and give excellent attention to detail. The trebles are bright, the middles have good clarity, and the bass performs well complimenting the sound with surprising depth.
The tips are formed from a softened silicone blend to keep them comfy, and the lightweight aluminum buds are durably built are shielded and magnetic. This makes them much more convenient to safely and securely store, helping to prevent them from tangling up.
They feature in-line, user-friendly controls tailored for smartphone use. The mic is good-quality and also allows you to control your device remotely with voice commands via Siri.
Pros:
+ MFI certified lightning connector.
+ Ear-Flow driver processing.
+ Lightweight, but durable.
+ Magnetic buds.
/vc_column_text]
Why We Liked It
-They are well-constructed; their magnetic nature is a handy feature, and the audio is rich with a good definition, making for good music.
8. Bose SoundSport in-ear headphones
Next up, from the engineers at Bose, is an impressive, Apple compatible option for the athletically inclined.
These earbuds are a well-designed, durable option that incorporates some premium quality materials for comfort. They have a secure, ergonomic fit with their 'Stay Hear' tips, utilizing small in-ear hooks made with a skin-friendly silicone - this has sufficient flexibility to ensure they aren't uncomfortable to wear. Users can choose from small, medium, and large type tips.
The drivers are exceptionally well-balanced, benefitting from the company's Tri-port technology, a software that optimizes the bass, as well as middle and high frequencies for cross-spectrum clarity. The audio has a brilliant definition, with crisp trebles and deeply resonant bass.
These earbuds have strong cords with reinforced entry-points. There also comes with a carrying case for storage. They feature easily accessible inline controls with a built-in microphone for call handling.
They are certified as highly water-resistant, and protected against sweat, meaning you can jog to your heart's content.
Pros:
+ Stay hear tips.
+ Tri-port technology.
+ In-line mic and controls.
Why We Liked It - They are the best set of earbuds for those looking to tackle a tough workout routine. They are exceptionally made with comfortable tips, and provide excellent audio.
The following set has made our shortlists before. This Extra Bass series from Sony harbors some high-tech engineering and sensible design implements, so it's no surprise that these earbuds have been incredibly well-received.
They are an ergonomically suitable set which has low-profile buds and slim-fitting tips provided in a variety of sizes. The tips are hybrid silicone-based, which gives users a comfy, non-abrasive solution. They fit well within the ear, and their lightweight nature means they stay in place pretty well.
They have metallic enclosures, which provide a durable shell for the internal electronics. The drivers are dome-shaped and have PET diaphragms that are a little larger than typical earbud sets at 12mm. This grants them better reproduction capabilities.
Driven by neodymium, these earphones are highly responsive. They are tuned to recreate a broadened frequency range with extended low-end response. The audio has excellent depth, rich with details, and the bass has a high-impact presence in a non-overpowering manner.
Sony has designed these earbuds with flat, Y-type cords. They come with a slider so you can adjust the length to suit your individual needs.
Pros:
+ Hybrid tips.
+ Large PET diaphragms.
+ Flat cords.
Why We Liked It - They are an incredibly well-designed pair, tuned to recognize and reproduce a wide range of frequencies. The low-end response is impressive, and they provide a great solution.
10. MuveAcoustics Drive Wired
The last pair of earbuds on our list is a brilliant noise isolating set which offers comfort and superb dynamic audio.
They are well-manufactured from high-quality, robust materials with a great driver design concept which has adequate porting for better all-round performance.
The drivers have been voted as some of the best. They are dynamically balanced with a powerful sound and have excellent bass handling for extended depth.
These earbuds have been constructed with flattened cords that make them less likely to tangle up in transit, and best suited to sporting activities. The cord harbors a microphone with dedicated playback and volume controls for convenient call-handling capabilities.
Pros:
+ Quality composition.
+ Best in class drivers.
+ Flattened cords.
Why We Liked It - These are another perfectly suited set, ticking all the boxes in terms of comfort, quality, and durability. They look, feel, and sound great.
Sound quality - You may not notice much difference between wired and wireless in terms of sound quality, but they provide better audio signals because of the direct connection. When it comes to price, you should know that if you go for cheaper ones, you may lack important bass quality and some other crucial things.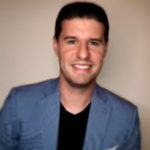 Wired Earbuds Buyers Guide
Why Choose a Wired Set of Earbuds?
In the modern world with fast-changing developments, it can be easy to overlook older technology. Even after our full review, you might find yourself asking why you should choose headphones in-ear with wires when a wireless set provides some cutting-edge tech these days.
There are a few reasons. Believe it or not, the most pressing concern for users is sound quality.
While there are a few mind-blowing Bluetooth sets available, the majority aren't operating on fast enough bandwidths. Typically, you can expect the stability of a wireless signal to vary.
This is because, whether or not it's particularly noticeable, it takes a little longer to latch onto a signal within a bandwidth than it does to send a direct signal electronically inside the earphone cable or cord.
A wireless stream can be more susceptible to a stuttering sound quality, as the streaming loses and re-latches onto itself. The clarity can be impeded, and the reproduction is, generally speaking, less faithful to the original input.
Tangling Prevention
A wired set can often be seen by some as less durable since the wires can tangle and weaken over time. However, the earbud tips are usually the most frequently replaced part of whether or not you ditch the wires.
So what can we do to help keep the risk of entanglement at a minimum?
Firstly it goes without saying that improper storage is the number one reason for tangling. The biggest culprit for breakage is the users' exasperation. How many of us have honestly tried to pull apart a knot, rather than fiddle trying to untie it?
You can neatly pack away headphone cords by wrapping in a circular motion or a figure of eight loops.
Some come with clips or velcro to help keep them together, whereas others come packaged very neatly when they arrive and will have a zero-friction band around their middle, or tape, or a clip as mentioned above.
The clips are actually used for clipping the cords to a jacket or shirt to keep them out of the way while you go about your business, but they can also be used to make sure the wires remain tidy when not in use.
There are also small pouches to keep them in, but in addition to storage, you need to think carefully about the type of cord itself.
Earbud cords are always a Y-lead design. This means that each bud has a separate part of the stereo cable running through it, potentially doubling the weak points.
There is additional pressure where the wire runs into the earbud. Be careful with moving and removing your earbuds, or pulling them via the earbud, as it puts extra stress on the area. This increases wear and tear, and leads to breakage.
The manufacturing of the cords can also be tailored to help combat the issues of tangling. Where possible, you should try to opt for a tangle-proof set.
Companies manage this with several techniques. Braiding or twisting the cables can be the best solution. The twists or overlaps provide more friction than a typical wire, which means they are harder to tangle accidentally.
Sometimes the set will come with a wiring cover made from a material with anti-tangling properties - this might be woven or poly-cotton, and occasionally, this will be a man-made synthetic substance.
First and foremost, you need to consider the audio capabilities, as well as the style of earbuds to ensure that they will fit your requirements. Base the style on how you will use them. Athletic types will almost certainly need something with a support system, such as a full or partial hook, to keep the best earbuds in the right place while in motion.
Style aside, the audio needs to be impressive. Fortunately, even the sets with a cheaper price of best earbuds on the market do a pretty good job these days - the world of audio electronics has come a long way.
If you prefer bass-heavy genres, you should focus on sets with low-end optimization, as an earbud has tiny drivers which aren't naturally conducive to serving up super lows. Some of the sets we have looked at have a larger diaphragm than others, and, as a general rule, they fair a little better with the task.
Durability is key - the cords themselves play a large part. You might find yourself having to weigh up the pros and cons against the sets that provide better audio but less suitable wires, and those constructed for a long-life that are less impressive in the sound department.
Conclusion
Even with the wireless movement, there is still a place in society for a decent set of old-school earbuds with wires. As long as you know just what you're looking for, there are a lot of choices available, so you can find the best earbuds for you.
We have reviewed a plethora of products in the past, so feel free to stick around and have a nose, but hopefully, the options we've rustled up in today's article will prove useful.
We have tried to include a range of affordable price options, each with different styles or other features that you should be endeavoring to find. For more features, they may be a higher price. However, typically in-ear headphones have a lower price than over-ear headphones.
If you are a sporty sort, we recommend a full-over ear-hook, whereas if you want something lower profile, opt for an in-ear supported (or even an unsupported) set.
Even with the best headphone in-ear, wires are a significant cause for concern as highlighted in the guide and full review, but hopefully, with our information, from care to audio quality, to the price, you should be able to spot the best set for you with ease.
Expert Tip
If you are athletic, then you might want to think about how water resistant your earbuds are, as running in the rain (or even just sweat) can be a problem. The price may vary for this.
Did you Know?
SkullCandy makes some great earbud options which you can find reviewed in our archived articles.
If you've enjoyed this review by Music Critic, please leave a positive rating:
[vc_separator