We have reviewed a plethora of headphones; we've examined and rated them for their abilities. In this article, we have summarized the 10 best headphones in 2023.
We've rounded up the cream of the crop, and each has been chosen for specific reasons. The idea of the best headphones can often be subjective. We have selected some based on the premium nature of their components, and others based on their audio abilities. Better still, some are an idyllic blend of the two criteria.
Those that have made the cut have had their strong points highlighted in easy to grasp terms. We've provided a short buyer's guide to divulge the necessary requirements you should be looking out for if you're on the hunt for an impressive new pair.
Related: Headphones Under $30
At a glance:

Our top 3 picks
Our team's top 3 recommendations
Best Overall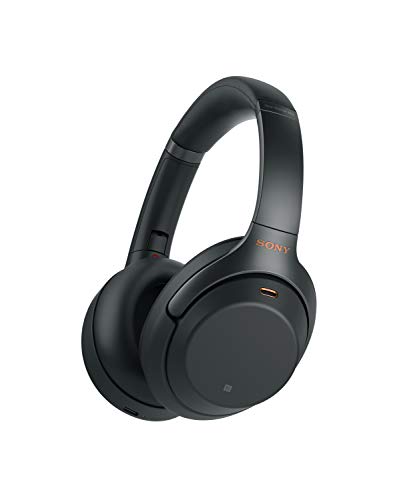 Sony WH1000XM3 Wireless Industry Leading Noise Canceling

LC diaphragms.
Best noise-cancelling in their class.
Rapid recharge option and impressive battery life.
Wireless.
Premium Quality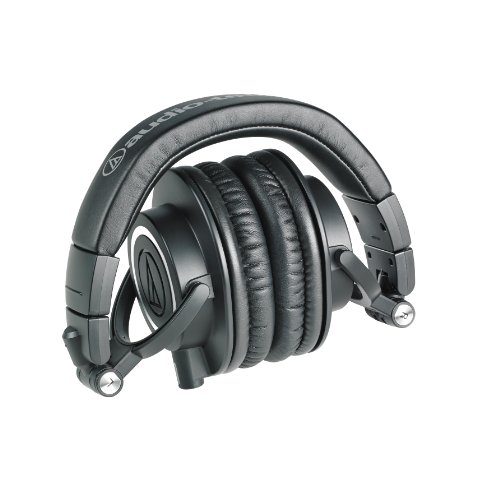 Audio-Technica ATH-M50x Professional Studio Monitor

LC diaphragms.
Best noise-cancelling in their class.
Rapid recharge option and impressive battery life.
Wireless.
Great value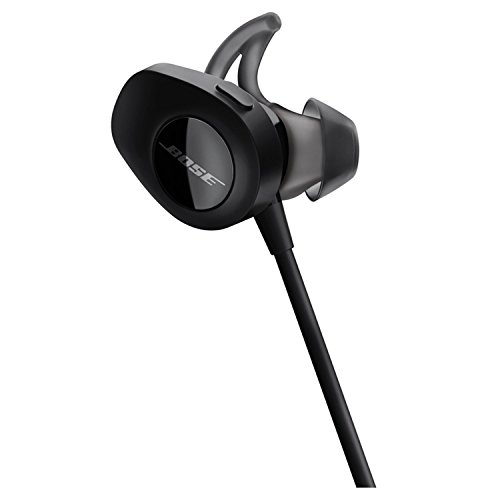 Bose SoundSport Wireless Headphones

LC diaphragms.
Best noise-cancelling in their class.
Rapid recharge option and impressive battery life.
Wireless.
View The Best Headphones Below
1. Sony WH1000XM3 Wireless Industry Leading Noise Canceling
Opening our top-ten list today is a wireless pair with acclaimed audio. They've been deemed a leading industry set of wireless headphones.
They feature 40mm drivers with liquid crystal diaphragms, which react rapidly and dynamically to provide a perfect response. They're bestowed with 32-bit audio signal processing within their advanced circuitry as well, which makes them compatible with high resolutions.
The audio is dynamically balanced, layered, and textured with great definition throughout the wide range of frequency response. The clarity is first-rate; they're engineered with the best signal-to-noise ratio in their class. The noise-cancelling technology instilled is impeccable and doesn't drain the battery too heavily.
The Sony WH 1000XM3 wireless headphones benefit from a rapid recharge. Just 10 minutes of charging enables the user to listen for up to 5 hours at a time. A full charge can provide around 30 hours, depending on activities.
They are suitably comfortable to wear for extended periods as they have had a new ergonomic redesign in the headband department. This is the 3rd model - refined and upgraded. The WH 1000XM3 also has a slimmer profile and a lighter weight than before.
The Sony WH100XM3 and their wireless capabilities, along with their integrated microphone, open up a range of mod cons to users in conjunction with the Sony headphone app. Users can sculpt their listening experience to their preferences via the App. This controls the onboard Smart listening feature by Adaptive Sound Control, allowing for additional control over pressure levels, ambiance, and atmospheric equalization on top of your traditional listening parameters. They are also Alexa compatible and, of course, provide hands-free calling.
Pros:
+ LC diaphragms.
+ Best noise-cancelling in their class.
+ Rapid recharge option and impressive battery life.
+ Wireless.
Why We Liked It - These WH 1000XM3 wireless noise cancelling headphones are a real pinnacle production. They serve-up sublime audio with great clarity. We love the rapid recharge and App-assisted personal optimization. They offer the best noise cancellation in this list.
2. Audio-Technica ATH-M50x Professional Studio Monitor
Now we're going to look at something a little less rich, but just as highly praised. This is another critically acclaimed model from Audio-Technica, which are priced below half the asking price of the superb Sony set we started with.
They are a professional quality studio monitoring set of headphones. They are slightly larger in size than the Sony set at 45mm in diameter. This makes their bass response a little better, as they have a little more surface area to work with, given that they have large-aperture drivers.
While they don't boast cutting edge LC diaphragms, they are constructed with some premium material components, namely their rare earth magnets and prodigious voice coils, which have been clad with copper.
They have an extensive frequency response and range, making them ideal for use in a studio. They've been designed with long listening sessions in mind. They feature circumaural ear-cups that are able to swivel 90 degrees for comfortable listening and convenient on-off motion, which won't cause any wear and tear. They have been cushioned with professional-grade ear-pads. The headband is also coated, as well.
The cord is detachable, and you get a choice of straight or coiled to choose between. Coiled is ideal for studio use, as it is less prone to tangling while you work. They are collapsible and come with a storage case, too.
Pros:
+ Larger driver cones.
+ Deep accurate bass response
+ Extended frequencies for live monitoring
Why We Liked It - The accuracy and clarity is astounding. They are a slightly older model so you can also save yourselves a fair few bucks.
3. Bose SoundSport Wireless Headphones
Now we're going to review 2 entries from Bose Sound, the first of which are their awesome SoundSport model which are a wonderful wireless workout headphone option with excellent abilities. These sports headphones are an earbud option which provide an industry leading level of quality.
These noise cancelling headphones have comfortable 'exclusive StayHere' tips that stay securely in place, aided by their economical design. These headphones have a flexible auricle fin, ensuring they stay in place during rigorous activities.
They feature premium drivers with high-end components that account for their higher price tag when compared to inferior models. These actually retail for the same price as the Audio-Technica studio monitoring over-ear set, which seems steep for a set of earbuds, but the level of audio quality is pretty much second to none.
They are IPX rated, and the internal electrical components are sealed to keep them sweat resistant as well as weatherproof. This is ideal for those who jog or run.
They stay together via their linking cord, which also allows them to angle around the neck when not in use. They have a built-in mic, which is engineered to work with the latest noise cancellation technology. It can be controlled via a tiny inline mic and volume control.
They run on premium lithium-ion batteries that provide up to 6 hours of battery life for every full recharge.
Pros:
+ StayHere tips.
+ Sweat proof.
+ Next-level audio.
+ 6 hour battery life.
Why We Liked It - These earphones deliver dynamically balanced stereo audio which is, once again, critically acclaimed. They are a clear front-runner in the category for best workout headphones.
4. Bose QuietComfort 35 (Series II) Wireless Headphones
These next over-ear headphones are another wireless option from one of Bose's most popular series. They are a second iteration, which means that the buyer can reap all the rewards of the refined model.
The Bose quiet Comfort Series was built to deliver balanced audio free of outside interference. They are closed and fully immersive. They first caught our attention when we were seeking out suitably priced gaming headphone options.
The built-in noise cancellation is something else with these bad-boys. They feature a triple-level method that provides real-world audio deprivation.
This drowns out background ambiance entirely and lends to a life-like listening experience in the game. They are not actually marketed specifically towards gamers, but their dual noise rejection mic integration gives them an edge over other audio headsets.
They are wireless and lag-free, they can stream from Android devices, and are Alexa compatible with access to the mic at the simple touch of a button. They provide 20 hours of battery life. You can get around double that if you use the included, optional wire.
Pros:
+ Lag free wireless headphones.
+ Award winning noise cancellation.
+ Luxurious level of comfort.
+ High end components.
+ Great sound quality.
+ 20 hours of battery life.
Why We Liked It - These wireless headphones provide some of the best audio quality around. They are decked out in high-grade luxury materials (which are skin-friendly too). This makes them the best headphones for extensive listening periods.
5. Apple EarPods with Lightning Connector
Next up, we have our best cheap everyday wired headphones option. This Apple branded set ring-in below the thirty dollar mark. They make for a great go-to headphone set, and managed to really set the industry standard when they were first released. They paved the way for some of the more premium pairs available for a heavier investment.
They have a typical, well-balanced speaker array, with a decent frequency response. This is packed within an ergonomically functioning earbud design, intended to keep the tips in place. They are tapered for a better fit than traditional circular sets. Even though they're earbuds, these still work as a good pair of noise-cancelling headphones.
They feature a good quality integrated microphone, with current noise-cancellation processing engineered into their circuitry. Calls can be effortlessly answered with the quick, convenient pinch of a cord.
They have a lightning connector to provide better signal fidelity and are compatible with iPod touch, iPads, and iPhones, supporting iOS 10 and higher.
If you're an Apple fan, but wire headphones aren't your thing, and you're looking for wireless earbuds, then consider the Apple Airpods! Unlike this set, the Apple Airpods are true wireless earbuds. This means that there's isn't a wire connecting the wireless earbuds. They also come with a charging case, so you don't have to worry about losing them. However, just be aware those Apple true wireless earbuds will come with an expensive price tag.
Pros:
+ Noise cancellation and hands-free abilities.
+ Cheap replacement set for iPod touch, iPads, and iPhones.
+ Lightning connection.
+ Don't need to worry about the battery life.
+ Great sound quality.
Why We Liked It - There a lot of things to love about a wired headphone. A lot of the best headphones out there are wired. Unlike a true wireless set, you don't need to worry about battery life. These cheap headphones provide great audio and are designed to fit your ear canal. They feature decent drivers with good bass and won't set you back. Talk about noise canceling on a budget!
6. Mpow 059 Bluetooth Headphones Over Ear
This set actually kick-started our review section in our 10 Best Bluetooth Headphones Under $50 in 2023 article. They have made our list today as the best affordable over-head, on-ear option.
Despite being a slightly older edition, they feature many notable assets and still maintain a current edge among the competition. They are accessibly priced and are available in a range of colors. They offer good value for money.
They are of a closed-cup design, which conveniently folds-away, making them a compact choice for traveling with.
They're well-designed and utilize durable stainless steel sliders. The headband has an underside foam cushion, as do the ear cups themselves. The cups are topped with a specially developed memory-protein leather which is less susceptible to over-heating.
They feature large 40mm cones and neodymium functioning drivers. They are equipped with an up to date CSR chip, and the bass has been optimized to provide deeper audio with dynamic details.
They are closed-back, which cancels out background noise while immersing the listeners in their audio. They provide roughly 20 hours of audio play per full charge.
Pros:
+ Durable fold-away design.
+ Closed-back, on-ear, immersive listening.
+ High-performance drivers
+ Bass optimization.
+ Skin-friendly material choices.
Why We Liked It - We like their fold-away design which stores conveniently. They have clearly been designed with a lot of attention to detail.
7. Sony Noise Canceling Headphones
We're heading back over to Sony for quick look at the 2023 edition of the stunning Sony WH 1000XM2 model we opened our article with. Now, while it doesn't offer up much more in terms of its abilities, we feel the newest generation is priced a little out of reach for the average Joe. We have included this one in our seventh spot as it retails for a little less and still sports most of the merits of the newer model.
So first, lets dish out the differences; this model is marginally less compact with a larger profile than the new slimline set. They are actually a much lighter weight, despite the larger ear-cup dimensions. This is because they feature a little more plastic than the superior set.
The diaphragms are not liquid crystal based, but they're still highly responsive. This older model features D SEE HX tech, which restores quality lost by compression and LDAC tech to transfer data more efficiently than standard Bluetooth devices.
Aside from their aesthetics, a little tech tweaking, and some material choices, they serve up the same top-class audio with pristine clarity. They harbor the same high-end industry-leading noise cancellation processing and high-performance dynamically balanced drivers.
Other benefits that they share with their newer edition include App-assisted EQ, Alexa compatibility, and Quick charge (10 min=10 hours and a full charge will last around 30 hours).
Pros:
+ Award winning noise cancellation.
+ Quick charge.
+ App-based EQ control.
+ Just as good as the Sony WH 1000XM3.
Why We Liked It - They are a slightly more accessible version of one of the most superior sets on the market. They are endowed with award winning noise cancellation technology and boast a variety of mod cons, which make them a premium purchase. You can also the Sony WH 1000XM3 if you're looking for the latest version.
8. Photive BTH3 Over-The-Ear Wireless Bluetooth Headphones
The BTH3 model from Photive earn themselves an entry in today's reviews because they are one of the most affordably priced over-ear options that still deliver premium, well balanced sound quality.
Their external fabrication is a little cheaper, in terms of the materials used. For example, the cushion is no match for the more luxurious models we have perused, but they are none-the-less durable. The driver components and internal circuitry have not been sacrificed.
They feature finely-tuned large 40mm drivers that have a great balance between the bass and treble spectrum. The audio is crisp, and they are one of the better sets in this comfortable price region.
They come with an optional 3.5mm cord but are blessed with modern Bluetooth 4.0 connectivity (which capably streams from 30 feet) and have one of the latest CSR chips on board. They pair effortlessly without a code. They are easy to control via the on-board, ear-cup mounted controls. The lithium-ion battery provides around 12 hours of battery life.
Pros:
+ Premium audio in an inexpensive package.
+ Decent battery life.
+ Convenient controls.
Why We Liked It - While the bass is impressive, we hold the mid-range detail of this set in high esteem. The sound quality is fantastic compared to similarly priced headphones. They offer great value for money. They also have a great battery life.
9. Sony MDR7506 Professional Large Diaphragm Headphones
We have our third and final Sony set in penultimate place today. These are seated in the middle of our lowest and highest priced pairs.
They are intended to be used as reference headphones. Their attention to detail is very crisp and distinct. They accurately produce audio true to the original signals and are constructed with long mixing sessions in mind. They feature large 40mm PET diaphragms, driven by neodymium magnets, and provide high fidelity listening.
They are a closed-ear set, ideal for critical listening. They are adorned with cushy padded ear-cups and a generously comfortable headband. The cups have a good range of motion for additional adjustable comfort while you work.
They have a coiled cord, which, as previously hinted at, is often preferable in a studio situation and can be a more durable solution long-term.
They can fold-up and come with a carry bag for transportation and storage when not in use. The connections are gold for better a reliable and stable signal transmission, and the unimatch plug means they can be used for ¼" and 1/8" applications.
Pros:
+ Large diaphragm.
+ Affordable high-quality reference set.
+ Comfortable for long periods.
+ Coiled wire with interchangeable connector.
Why We Liked It - They are a sensible middle-of-the-range solution which provide audio, pristine enough for critical listening. They are ideal for starter home studio referencing ad monitoring without a heavy investment.
10. Sennheiser PXC 550 Wireless
We are rounding up our reviews with a superb set from Sennheiser, who are no strangers to the audio electronic industry. They were, in fact, the creators of the first ever noise canceling headphones first developed for Lufthansa Airline in 1984.
The PCX550 wireless set offers up cutting edge NoiseGard adaptive noise cancellation, which is some of the most advanced cancellation engineered to date. They have a bountiful battery life of 30 hours and are super comfortable to wear for hours on end.
They feature an ergonomic design that is very robust yet flexible. The ear-cups can rotate freely, and the headband and ear-cup cushions are considerably more plush than their competitors. They have high-end advanced textiles, developed firstly for fitness wear. This allows them to be worn for a long time without overheating or sweating. It also means the sound pressure levels aren't intense or ear-damaging.
They are donned with formidable drivers and advanced onboard signal processing. When used via a USB, will act as a sound card upgrade to your computer. They feature intuitive touch-pad controls and a great in-built microphone for voice calls.
Pros:
+ Rotating cups.
+ Plush breathable comfort.
+ Ergonomic design.
+ High-end audio quality.
+ Great battery life.
Why We Liked It - They are an exemplary model with a lot to offer. They undercut and outperform many of their competitors
Headphone Buyers Guide
It can be hard to know what to look for when shopping for the best headphones. The best headphones will be the best headphones for you, and that depends on what features you'd like. Do you want wired headphones, or a wireless set? Would you prefer something that puts sound quality over everything else? Is active noise cancellation important to you? In-ear or over-ear headphones? Do you need something with a long battery life?
Today's buyer's guide is very short, as we have hand-picked the top headphones from some of our past reviews. Each has merits in their individual category.
What To Look For When Buying Headphones
If you're looking for audio quality, most over-ear options will provide immersive sound quality. They have bigger cone surface areas and can provide greater detail.
If your budget permits, there are some great sets available that provide high definition audio. If they are intended to be worn for long periods, choose something with a high level of comfort.
If you're looking for a durable set, opt for something above the $50 dollar mark. Avoid plastic, and if you're looking for a wired pair of headphones, try something detachable. The place where the wire meets is often where the wear and tear lies.
If you're looking to workout, earbuds are ultimately the way to go. Wireless earbuds are even better; these can also be true wireless earbuds. If you're not sure of the difference, wireless earbuds usually come with a connecting wire to connect each bud. This forms a necklace around your neck, making them particularly useful for if you commute. True wireless earbuds, on the other hand, don't have any connecting wires.
If you're thinking about purchasing a pair of wireless or true wireless headphones, then you'll have to consider the battery life. A lot of true wireless buds come with a charging case. Even if your true wireless headphones don't have a particularly good battery life, the charging case often provides an extra 24 hours - and sometimes even more. Not only that, but a charging case is good for carrying them. So if you know you're in danger of misplacing your buds, definitely try and find a pair with these features. That'll ensure they're the best headphones for you.
We suggest checking the waterproof rating to keep them weather and sweat-resistant. The best headphones for working out will come with a high waterproof rating that's usually a 6 and above.
If you're shopping on a lower budget, choose a pair of headphones that have the best driver performance you can afford. Bear in mind that over-ear headphones will, most likely, always sound better than even the best earbuds. That's because they have bigger drivers. However, that's not to say you can't get earbuds with great sound - or even amazing sound. You definitely can if you know what you're looking for.
If bass holds a firm place in your heart, seek a set which has been optimized, or offers a range of equalization adjustments. An over-ear option will probably be the best headphones for this.
Over-ear headphones are also the best option to go with if you're looking for something with noise cancellation. Almost all of the best over-ear headphones will have some form of noise cancellation ability, simply because of the design. This is known as passive noise cancelling. However, you can buy active noise-cancelling headphones.
Active noise cancellation uses technology to cancel out background noise, so you can focus on the amazing sound quality. Active noise cancellation headphones could be the best headphones for you if work in an office, or like your peace and quiet. However, be aware that active noise cancellation technology will drain your battery - and for this reason, there's usually an option to turn it off.
Once you know what set you're after, feel free to browse our extensive range of headphone articles for each category. We have everything, from the best over-ear headphones, to the best in-ear headphones. We also reviews on the best active noise cancelling headphones if that feature is a must for you. Whether you're looking for wireless headphones, true wireless headphones, or a pair with a wire, we've got you.
Conclusion
Finding a superb set of headphones is no tough task if your budget is ample enough to explore the premium models. We have reviewed a range of different headphones which we think accurately represent the best of what is available in each designated category.
How you to use plan your headphones will determine the type of headphone you're looking for. Knowing how to read a set of specs and sift through the info to know what they truly provide is really half the battle.
We have a lot of speaker articles archived, each with a buyer's guide. We hope we've helped decipher the details and translate the jargon into something more digestible.
Expert Tip
All the headphones we have highlighted here are at the top of their game. We have tried to keep affordability as a key criterion as well, but a bigger budget often comes with a lot of rewards.
Did you Know
Beyerdynamic makes some of the best critical listening headphones on the market. We didn't give them a spot here because we recently dedicated an entire article to them, which you can find Here.
If you've enjoyed this review by Music Critic, please leave a positive rating:
[vc_separator