In an arena of digital music with platforms such as YouTube Music and Apple Music, Spotify stands out as a formidable contender, boasting millions of listeners worldwide. However, one particular feature endears the streaming service to Spotify users even more - Spotify Wrapped.
This year-end present offers a deep dive into your listening habits, highlighting your favorite artists, genres, and songs, effectively mapping out your musical journey over the past year.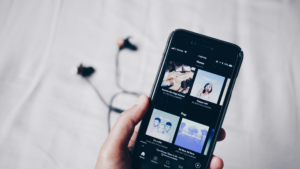 But how do you access your Spotify Wrapped stats, you ask? Well, the answer lies at your fingertips. It all begins with your Spotify account and the Spotify app, a gateway to your unique listening journey.
Discovering Spotify Wrapped
The first step to access Spotify Wrapped involves the Spotify app.
Once you open it, your attention should be drawn to a conspicuous box that gleams, "Your Wrapped is here." A simple tap will transport you into the realm of your Spotify Wrapped results.
An enchanting feature awaits those who access their stats soon after they drop - a story-like presentation of their top tracks and artists. Missed the release date? Don't worry! You'll be treated to a Spotify Wrapped playlist encompassing your top 100 tracks from the past year.
Alternatively, your Wrapped can be unearthed using the Spotify search bar within the app. Or, you can opt for the more traditional method - opening a browser on your phone and searching for Spotify Wrapped. From there, click on the official Spotify Newsroom Wrapped page, scroll down, and tap on the horizontally scrolling "Your Wrapped Here" banner.
Once you've found Spotify Wrapped, tap the heart button to save it to your library. This ensures easy access to your basic stats, preserving a snapshot of your music taste.
Navigating Spotify Wrapped All Year Round
One key detail about the Spotify Wrapped feature is its seasonal availability. Typically, it graces the Spotify home screen in November or December, offering Spotify users a year-end treat. However, the joy of perusing your Spotify stats need not be confined to these months.
Enter Stats for Spotify, a third-party service that keeps the spirit of Spotify Wrapped alive throughout the year. It allows Spotify users to check their stats, including their most frequently played tracks, top artists, favorite genres, and even recently played tracks.


It's not just about having fun or satisfying your curiosity. Delving into your Spotify Wrapped playlists and Spotify stats can enrich your music-listening experience. For example, if you find yourself repeatedly drawn to bass-heavy tracks in your playlist, you may want to invest in the best bass earbuds.
If you'd like to test these new headphones with some high-quality songs, our list of best songs to test headphones will come in handy. These tunes will aid in fine-tuning your gear and bring your Spotify Wrapped tracks to life.
Spotify Stats: A Reflection of Your Music Taste
Above all, Spotify Wrapped acts as a mirror, reflecting your music taste and listening habits. It does more than simply tally your most-played songs or frequently listened-to artists. It paints a comprehensive picture of your sonic preferences, shedding light on how your music taste has evolved over the past year.
But Spotify Wrapped isn't just for individual users. It's a global phenomenon that encapsulates the listening habits of Spotify's vast user base. It offers a fascinating glimpse into global listening trends, tracking the rise and fall of top genres, artists, and tracks. So whether you use the desktop app or the Spotify mobile app, be sure to access your Spotify Wrapped when the season rolls around. It's a musical journey well worth embarking on.
If you're on a budget but still want to enhance your Spotify listening habits, check out the best headphones under $30. These headphones allow users to delve deeper into their music and truly immerse themselves in their Spotify Wrapped playlists.
Unwrapping the Secrets: How Spotify Wrapped is Curated

Behind the allure of Spotify Wrapped lies a complex algorithm diligently at work. It tracks your Spotify account activity over a specific time frame, typically from January 1st to mid-October of the same year. This period ensures that the Spotify stats accurately represent your listening habits for most of the year.
But what does the algorithm pay attention to? Every time you tap 'play' on Spotify, it counts as a listen. The algorithm keeps a keen eye on these listens, recording your affinity for particular artists, genres, and songs. Every tap nudges the stats, slowly molding your Spotify Wrapped playlist.
However, the algorithm is smart enough to filter out irrelevant data. For example, it dismisses tracks played for less than 30 seconds, ensuring accidental clicks don't influence your Spotify Wrapped. Furthermore, if you've been repeating a single song for hours (perhaps for study or work), Spotify caps the count to avoid skewing the stats.
Understanding how your Spotify Wrapped is curated can help you have a more authentic reflection of your music taste. After all, these stats and playlists serve as a musical diary, documenting your sonic journey through the year.
Show and Tell: How to Share Spotify Wrapped
Once you've unraveled Spotify Wrapped, it's natural to want to share this treasure trove of musical data. Whether it's a snapshot of your top tracks or your overall Spotify stats, sharing your Spotify Wrapped is simple and intuitive.
Once you've accessed your Spotify Wrapped, you'll find a series of cards displaying various stats. Each card comes with a share icon (typically at the bottom right corner), which, upon tapping, prompts a list of social media platforms. Choose your preferred platform, personalize the post if you want, and hit share!

Remember, sharing your stats allows your friends and followers to discover new music through your playlists. Plus, it offers a fun way to compare your music tastes with others!
Seeing More Than Meets the Eye: Accessing Additional Spotify Stats
Craving for more after exploring your stats? Forget Spotify wrapped - Spotify offers more stats to satiate your curiosity. You can access these through the 'Home' tab in Spotify. Under the section titled 'Made For You,' you'll find various personalized playlists, each accompanied by stats like 'Your Top Songs' and 'Missed Hits.'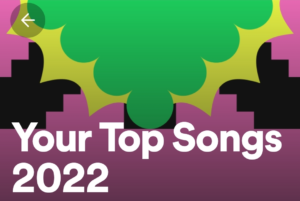 On top of that, you can delve deeper into your stats using the 'Stats for Spotify' service mentioned earlier. It tracks your top tracks, artists, and genres, even allowing you to see a timeline of your recently played tracks.
Ultimately, Spotify Wrapped, along with the additional stats Spotify offers, opens a window into your musical soul. From reflecting your music taste to sparking social connections, Spotify Wrapped offers a compelling exploration of your relationship with music. So, the next time you tune into your favorite track on the Spotify app, remember - you're not just listening to music; you're crafting your own musical story.