Nowadays, there's no need to plug the lightning cable into your AirPods to power them, as Apple has released an AirPods charger case so that you can easily and efficiently charge your AirPods wirelessly. It's an excellent piece of technology, which is what you'd expect from Apple.
But as it's so new, many people are unsure how it works and often ask questions. They may be wondering how long the AirPods take to charge. We're going to answer this question and all the other important questions you might have about charging your Apple AirPods. Let's get started!
How Do I Charge the AirPods Charging Case?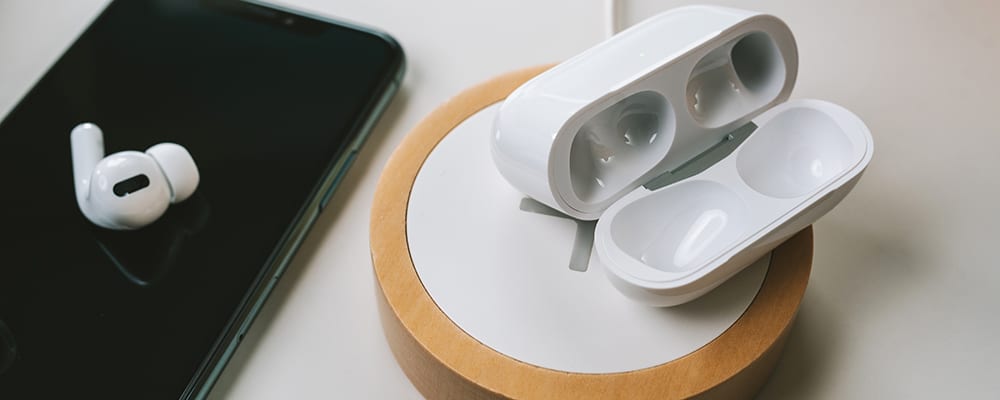 There are two methods of charging your case before you use it to charge your AirPods. One of the biggest benefits of the new charging case for AirPods and AirPods Pro is that you're able to charge your AirPods, as well as the charging case, through wireless charging.
To do this, though, you'll need a Qi-compatible charging mat. If you have one of these charging mats, then all you need to do is to put the charging case on top of the charging mat, and that's it. You always need to make sure that the lid is closed on the case, and the indicator light is facing upward.
If you don't have one of these mats for wireless charging, then you have a second option, which is to simply plug the lightning cable into your charging case to charge it.
How Much Time Does it Take to Fully Charge an AirPods Case?
If you want to simply charge the case up so that it can be used later to charge your AirPods, then you'll need to allow approximately an hour to do so. This is the average amount of time it takes to charge the case so that its battery is at the highest charge.
How Do I Charge AirPods With a Charge Case?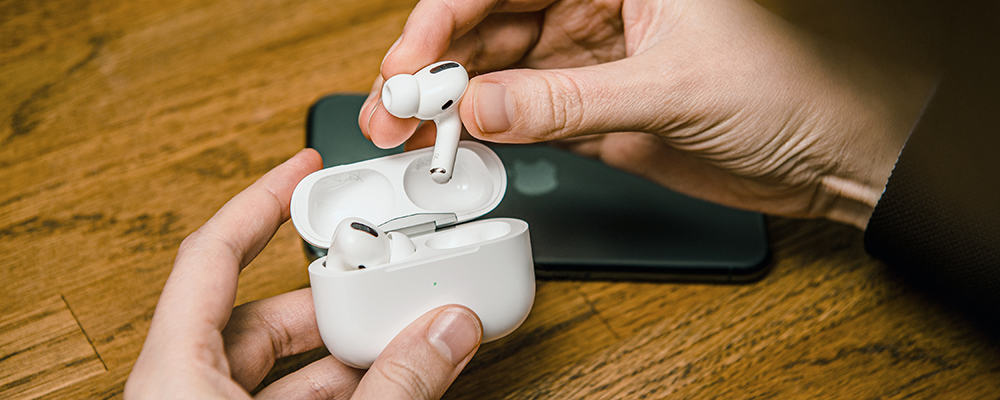 Now that your case is fully charged, you can use it to charge your AirPods' battery. To do this, you just need to put the AirPods inside the case. Ensure that the case is closed, and that's it. You can do this wherever you go. It's recommended that you put the AirPods inside the case whenever you're not using them to make sure that you don't get caught with a dead battery.
This will keep the battery topped up. This way, you'll always have full battery life and able to enjoy all the benefits that a fully charged battery gives you, which is the enjoyment of your AirPods at all times. Keeping the AirPods that have a charging case at all times will also ensure you have the option to charge them at all times, too.
How Much Time Does it Take for an AirPods Case to Charge AirPods?
An AirPods charge case aims to charge up your AirPods battery multiple times. And that means that it's also built for speed. To turn a dead battery into a fully charged battery through an AirPods case charge will take approximately twenty to thirty minutes. That means if you're short of time, then you can quickly get your AirPods back to full fitness and ready to be used again.
How Much Talk Time and Playtime Can a Charging Case Provide?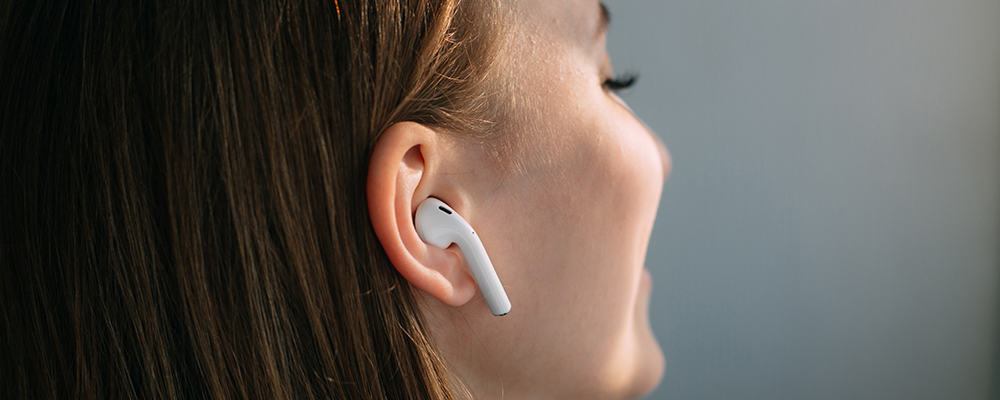 The numbers differ slightly between standard second-generation AirPods and AirPods Pro.
When it comes to regular AirPods or AirPods Pro, then a charging case will provide you with several charges. Apple suggests that a case, when charged up fully, can give you 24 hours of listening time. You can get approximately 18 hours of talk time when using the case to charge your AirPods, too.
One difference between the two is the length of time that you can get from a single charge with the case.
For example, a full AirPod case charge for the second-generation version will provide you with 5 hours of playtime or 3 hours of talk time. That's different from the Pro version, where an EarPods case charge will give you 4.5 hours of playtime or 3 1/2 hours of talk time.
One other difference between the two is the quick charge function that you can use. The Pro version can be put in the case for 5 minutes and then deliver 1 hour of either listening or talking time, whereas the second-generation AirPods battery works slightly differently. You'd need to put it in the case for 15 minutes to get 2 hours of talking time or 3 hours of playtime. That's a substantial amount of time to use your AirPods from a charge that takes only 15 minutes.
Can You Overcharge an AirPods Case?
No, you can't. Once the case's battery has been charged to its maximum, then it will simply stop charging, so there's no need to worry about overcharging.
How Do I Know if my AirPods Case is Charging?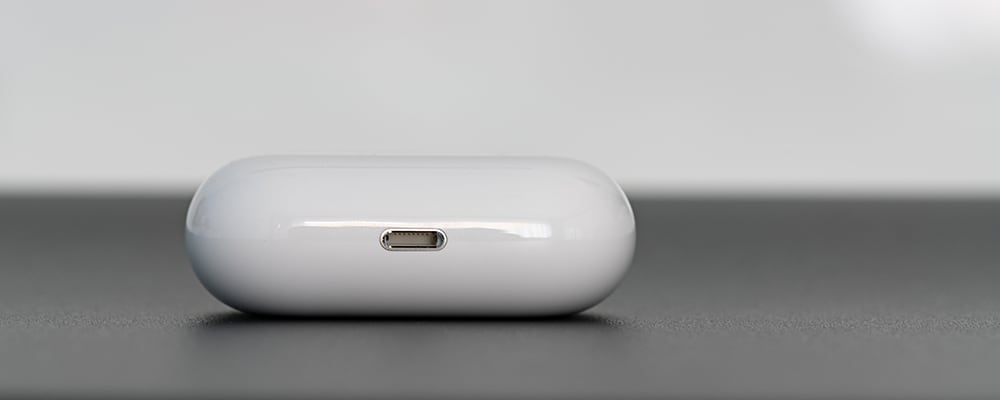 There is an indicator light on the case. It will come on for eight seconds when you first plug them into the charger or lay them on top of the mat. To know that your AirPods have reached their maximum battery life, you'll want to look out for the green status light. If it shows amber, then it's low, but it will provide you with a full charge.
Summary
That's it. Now you know how to charge AirPods with a case, how long the case takes to charge, and all the important information about the battery life. The case is an excellent way to keep your AirPods charged up while on the go.
If you make sure to put them in the case when you're not using them, you'll never have to worry about a flat battery. But even if you do get caught out, you can pop them in the case. Regardless of the version of AirPods, they'll be able to provide you with ample listening or talking time in a matter of minutes.
If you liked the article, please leave your feedback.