Musical fads will come and go, but metal is forever. Since the first heavy metal bands surfaced at the end of the 60s, it has been the mission of every metal band to be bigger, heavier and more metal than those who came before.
Through this constant striving to be crowned the masters of brutality, metal has created some of the greatest guitarists ever to walk the planet. The dedication to create the tastiest riffs and ear-shattering solos have made legacies that will echo through eternity.
As the rise of the internet has saturated the musical market, the age of the superstar is diminishing. But amidst the mediocrity, metal still stands tall as the last bastion of musicians that will be remembered as gods.
10. Adam Dutkiewicz (Killswitch Engage / Times of Grace)
Signature guitar: Caparison TAT FX metal machine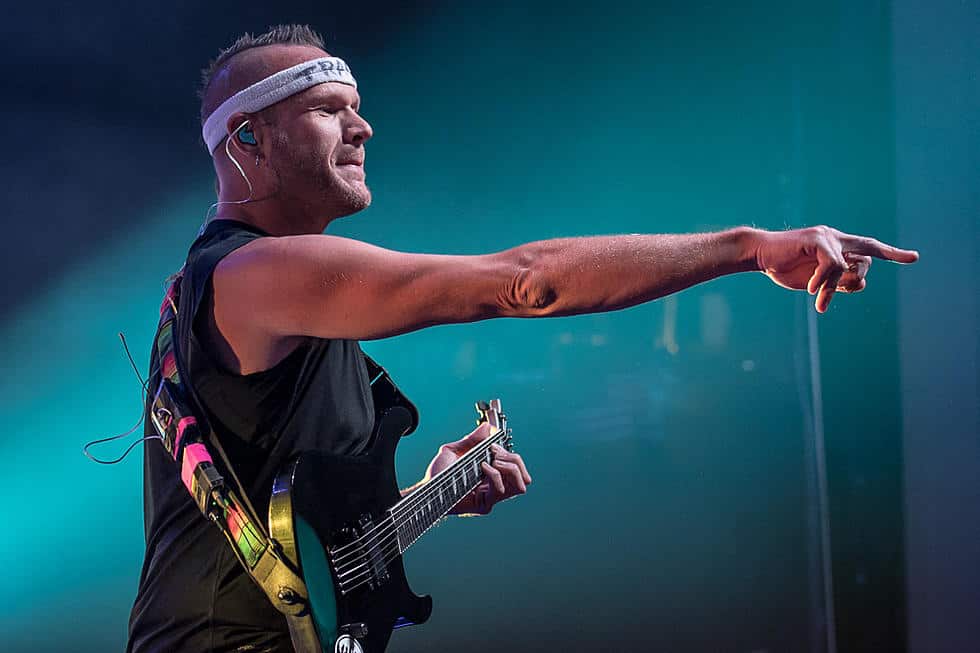 Adam Dutkiewicz is probably best known for his stage presence with metalcore band Killswitch Engage. A man who takes to the stage in capes, pink tutus, and a guitar with a painted pizza, will likely draw attention. But his style is nothing compared to what Adam D. has accomplished in his musical career.
Initially, Killswitch's drummer, Dutkiewicz shifted to the role of guitarist during the recording of the 2002 album 'Alive or just breathing.' His multiple talents have made him an excellent composer of brutal riffs, compiling the best of chugging rhythms and aggressive pinch harmonics. Adam earns his place on this list because of the influence he's had on the shaping of modern metalcore.
As the producer of almost all of Killswitch's albums, he's produced over 30 more for other groups, including Parkway Drive, All That Remains, and Underoath. All of this experience and knowledge has made him into a guitarist and musician deserving of recognition.
Top Tracks: My Curse, Rose of Sharyn, End of Heartache - Killswitch Engage
9. Rob Flynn (Machine Head)
Signature guitar: Epiphone Love/Death Baritone Flying V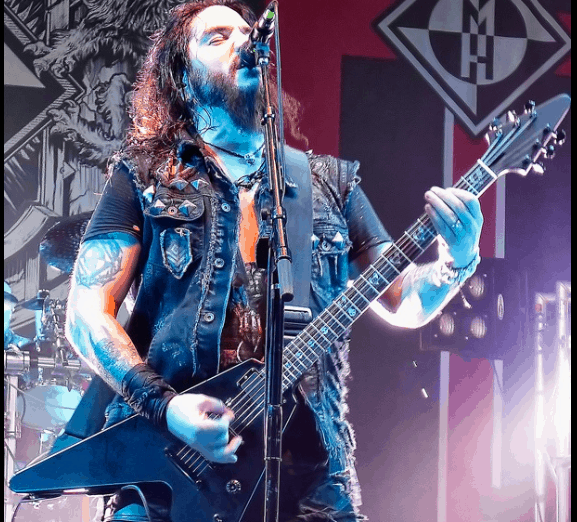 Rob Flynn has gone from strength to strength as both a guitarist and a songwriter. From his roots of thrash metal and singing about getting high in high school on the album "Supercharger," Flynn secured his place in the ranks of metal titans with Machine Head's 6th album, The Blackening.
Flynn's use of natural harmonics and ultra-heavy low tuning riffs created a timeless sound that earned The Blackening a Grammy award nomination.
For Machine Head's next album, Unto the Locust, Rob Flynn sought out training in classical guitar and melded it into his playing like nitrous into an engine. The result is an album with the epicness of a classical piece and the balls-out weight we've come to expect from Machine Head.
Top tracks: Davidian, Halo, Locust - Machine Head
8. Jesper Stromblad (In Flames)
Signature guitar: ESP LTD JS-600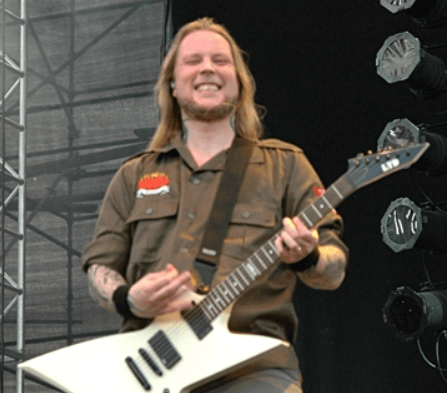 He is possibly the most niche of the guitarists on this list, but Jesper Stromblad deserves recognition for his work in the Swedish death metal band In Flames.
Jesper founded In Flames in 1993 originally as the drummer. He secured a record deal despite not having any songs written and no full line up. It was not until 1999 that Jesper managed to stock the band fully, and up until that point, he had written almost everything himself, or co-written it with a revolving door of friends and guest musicians.
Jesper's playing style is considered by many to be one of the most significant influences on melodic death metal, combining Drop-A heavy distortion riffs with a beautifully arranged lead that sticks in your mind and resonates with your soul.
Stromblad left In Flames in 2010 due to personal difficulties. The sound of In Flames changed immediately after his departure and signified the massive contribution this guitarist made to such a pioneering band.
Top Tracks: Embody the Invisible, Alias, Drenched in Fear - In Flames
7. Jim Root (Slipknot / Stone Sour)
Signature guitar: Fender Jazzmaster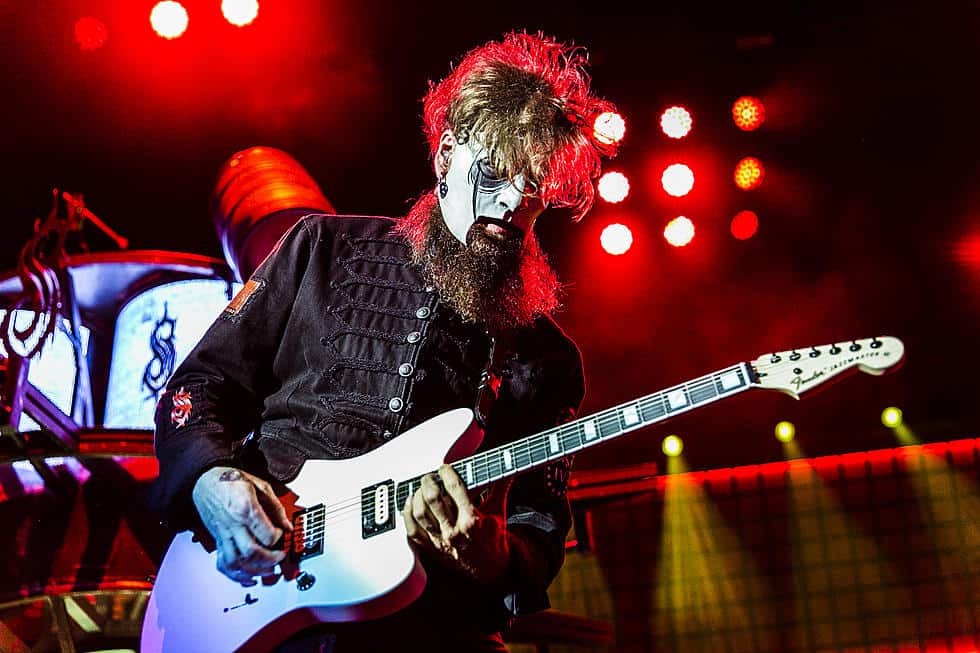 Jim Root joined Slipknot in 1999 during the recording of their debut album. He recorded rhythm guitar for two songs but made a name for himself on Slipknot's next album Iowa, with his heavy death metal licks and atonal arrangements. Root's playing style has evolved over the years with newer Slipknot tracks, such as Psychosocial, featuring sections of shredding and elements of more traditional metal.
Root has always had a love for different guitar styles, as shown by his work in Stone Sour with fellow Slipknot member Corey Taylor. Bother is a hauntingly beautiful song that signifies the complexity and brilliance of this otherwise brutal guitarist.
Top tracks: Psychosocial, Left Behind - Slipknot, Bother - Stone Sour
6. Mark Morton (Lamb of God)
Signature guitar - Jackson Pro series "Dominion."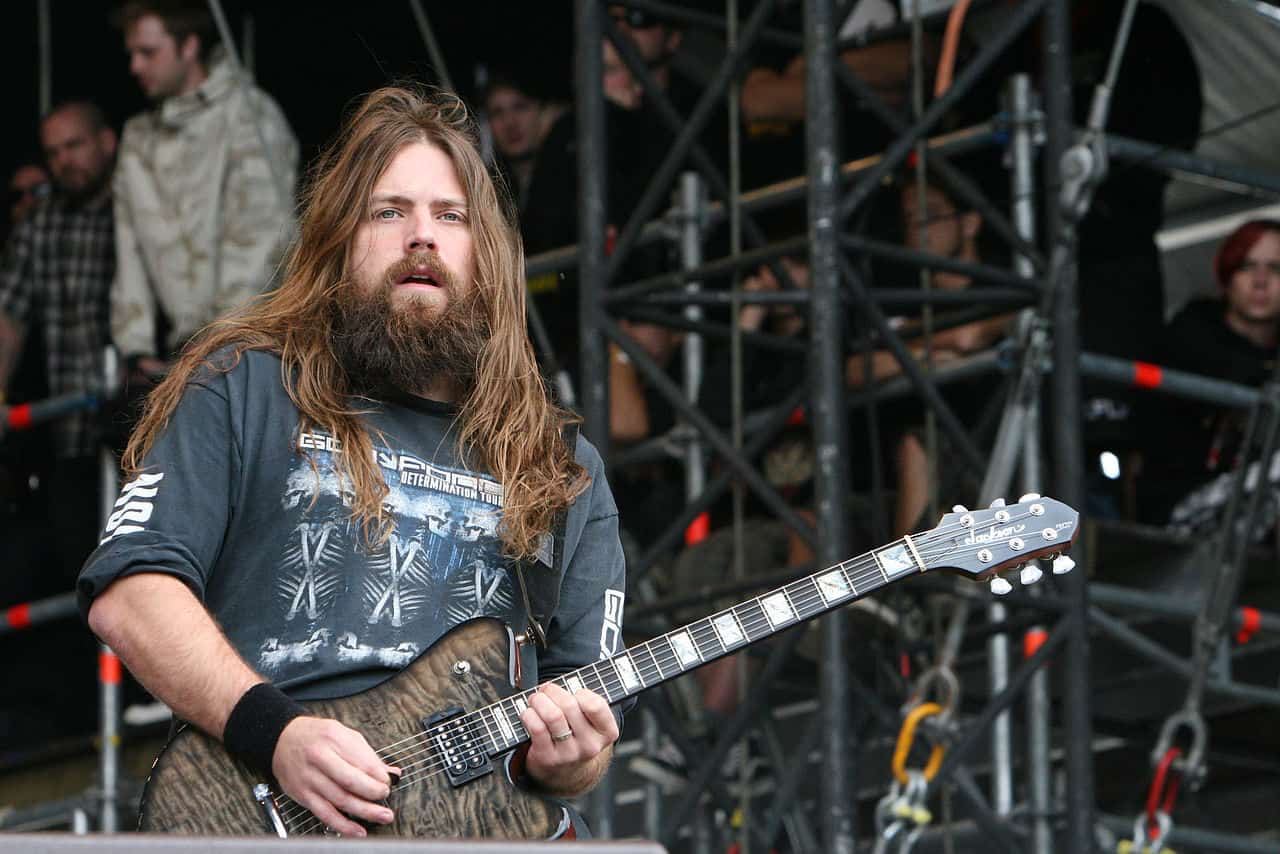 Mark Morton is best known for his intricate groove metal riffs in Lamb of God. Using Blues-inspired arrangements and pentatonic scales, Morton has helped push Lamb of God into becoming one of the most successful contemporary groove metal bands. His writing style has been described as taking old blues riffs and "metalizing" them.
This creates the basis of the bouncy foot-tapping grooves Lamb of God is known for. Morton has said he likes to try to write something different from the traditional metal tropes, as this how new and special songs are created. This has become more apparent with the release of his solo album Anesthetic in 2019.
It still brings the bone-crunching ferocity we've come to expect from Mark Morton with guest vocals from metal giants, such as Jacoby Shaddix of Papa Roach and the late Chester Bennington of Linkin Park. But Anesthetic shows off more of Morton's experimental side and blues roots, proving there is much more thought and insight going on under the surface.
Top Tracks: Laid to Rest, Walk with me in hell, Now you've got something to die for - Lamb of God.
5. Jeff Hanneman (Slayer)
Signature guitar - ESP JH-200
Jeff Hanneman has written some of the most recognized riffs in the history of thrash metal. When you think of the word "Slayer," your mind immediately goes to the main hook of Raining Blood. This would not be the case without Jeff Hanneman.
Slayer formed in 1981, and it was Hanneman's hardcore punk influences that helped conceive the super fast and vicious characteristics of Slayer and eventually thrash metal as we know it.
His collaborations with ax-brother Kerry King has created some of the greatest and long-lasting metal anthems ever that continue to be celebrated and aspired to even years after his death in 2013.
Top Tracks: Raining Blood, War Ensemble, Angel of Death - Slayer
4. Zakk Wylde (Black Label Society / Ozzy Osbourne)
Signature guitar: Gibson Les Paul bullseye.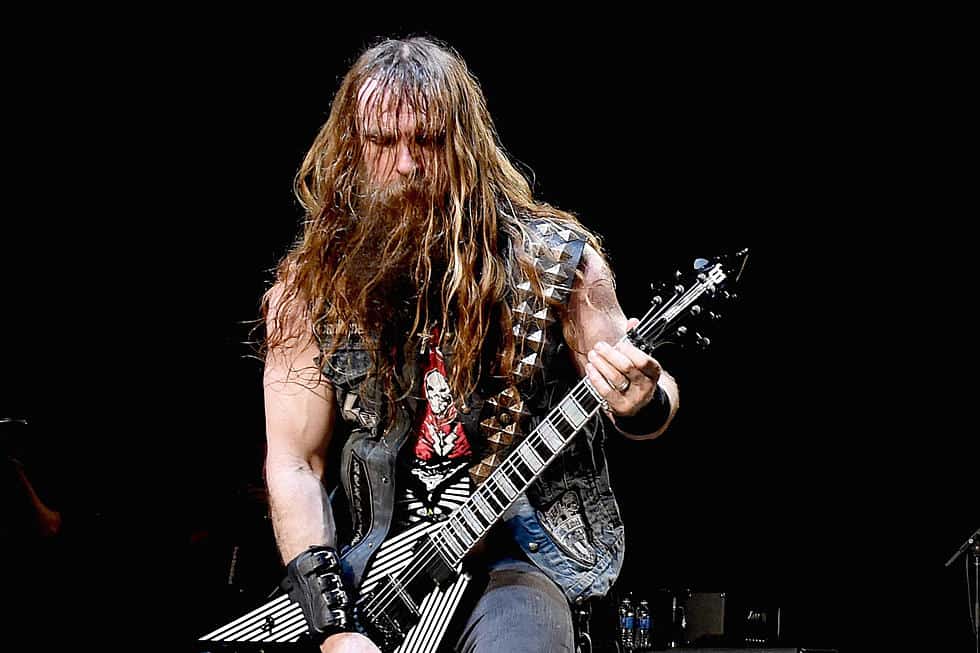 Few guitarists have a resume as impressive as Zakk Wylde. Before his biker-metal band Black Label Society, Wylde was writing and playing for Ozzy Osbourne and collaborating with metal godfather Lemmy Kilmister.
Wylde's head-nodding riffs are a culmination of classic blues progressions with a heavy rock twist. He's known for contributing to the popularisation of the pinch harmonics, most notably on the low E string for the guttural squeal most associated with heavy metal.
Wylde's liberal use of this technique has influenced countless successful guitarists and has ultimately helped form the shape of modern metal as we know it.
Top tracks: Stillborn, Destruction overdrive - Black Label Society
Mama, I'm coming home - Ozzy Osbourne
3. Kirk Hammett (Metallica)
Signature guitar(s) - ESP LTD KH series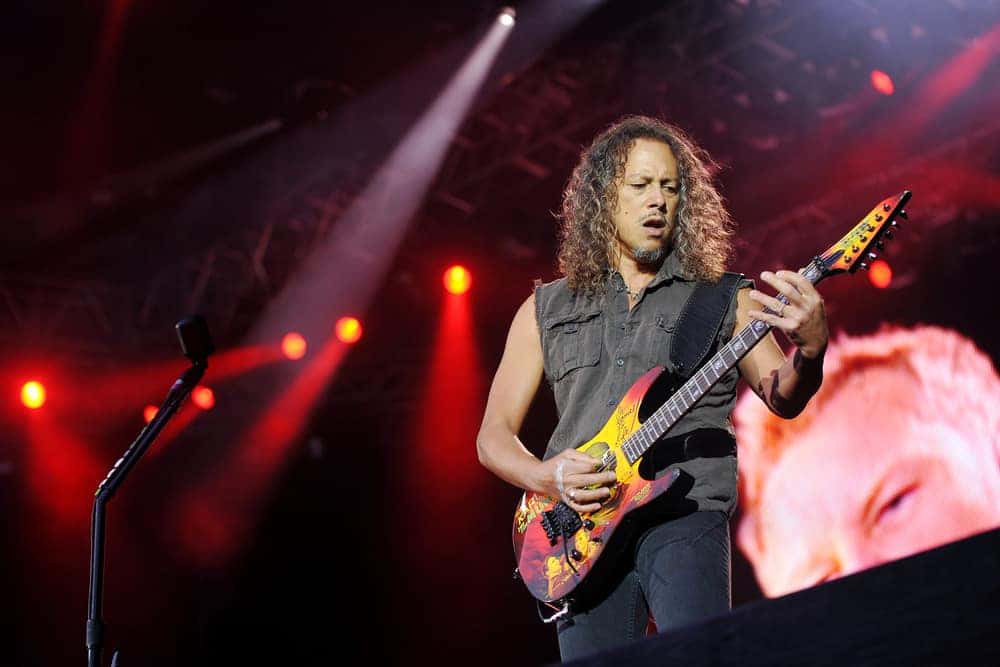 No list of the top metal guitarists would be complete without mentioning Kirk Hammett. The lead guitarist of metal legends Metallica is the king of the wah pedal with his shred heavy improv solos and killer hooks.
Kirk joined Metallica in 1983 following the departure of Dave Mustaine but quickly secured his permanent place in the band after recording the solo for Seek and Destroy. He was taking lessons from guitar guru Joe Satriani at the time, and the influence of Satch's scale-sweeping shred is ever-present in Kirk's playing style.
Metallica's sound evolved most notably from 1991's The Black Album, with Hammett drawing more from Jazz and Blues influence. Newer albums, such as Death Magnetic, had been more of a return to the traditional Thrash roots. Still, throughout it all, Kirk's ability to make his guitar scream has served as a constant inspiration to guitar players all over the world.
Top tracks: Enter Sandman, Master of puppets, One - Metallica
2. Tony Iommi (Black Sabbath / Heaven & Hell)
Signature guitar: Epiphone SG custom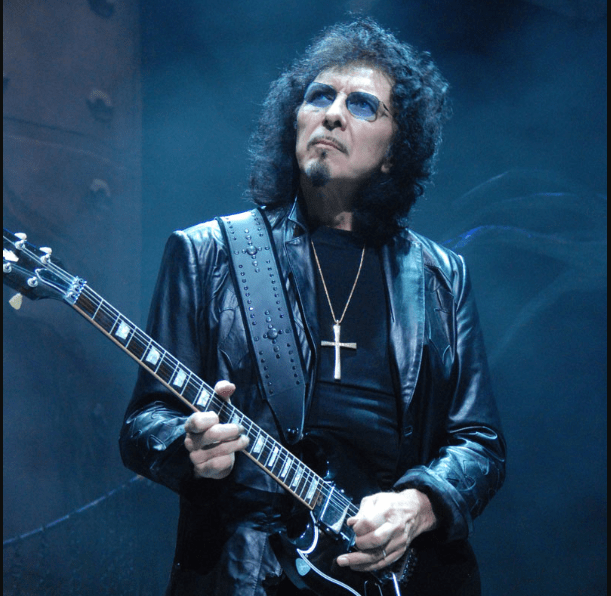 No self-respecting guitarist can call themself a musician without learning at least one Tony Iommi riff. Tony is widely considered to be one of, if not the first, heavy metal guitarist in existence.
One of the most fascinating things about Tony Iommi is that he lost the tips of two of his fret fingers in a machining accident when he was young, and yet this seemed only to make him stronger as a guitarist.
Best known as the guitarist for heavy metal pioneers Black Sabbath, Iommi remained the only consistent member throughout the band's revolving door line up over their half a century career and wrote some of the most memorable guitar riffs in metal history.
Top Tracks: Paranoid, War Pigs, Iron Man - Black Sabbath.
1. Dimebag Darrel (Pantera / Damageplan)
Signature guitar - Dean ML (Dean from hell)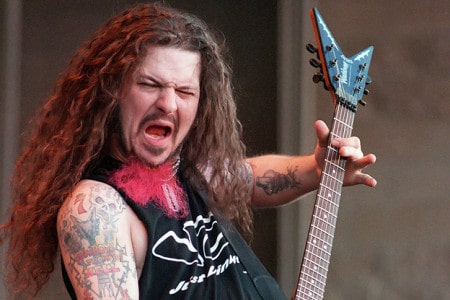 Dimebag is widely recognized as one of the most influential guitarists of the last 30 years. He formed Pantera in 1981 with his brother Vinne Paul as a glam metal group, but it was not until the 1988 album Power Metal that Dimebag began to find his center.
The honing of Dimebag's definitive groove metal style came in the form of the 1990's Cowboys from Hell and, to this day, is regarded by many to be one of the best metal albums ever conceived. Dimebag's composition of riffs and solos takes a wide step away from the expected or traditional arrangement of music.
He had a natural ability to sense where note progression should lead to create lasting and original hooks. Dimebag played guitar for the love of the craft, and it's evident in the number of collaborations and guest parts played in numerous other projects, including multiple solos on various Anthrax albums.
Dimebag was tragically killed in 2004, but his memory and music are forever immortalized in the heart of metal culture.
Top Tracks: Cowboys from hell, walk - Pantera, Pride - Damageplan
If you liked the article, please leave your feedback.