This guide will help you find the best Wah Pedal as this is something that may prove quite difficult, considering the number of extremely good Wah treadles available. Manufacturers have gone above and beyond to provide guitarists and musicians with the best pedals that provide great features, and look the part for the typical guitarists repertoire when performing at their prime.
Guitarists opting to use enhancement treadles of any sort, have to be taken seriously, as they clearly are in to their craft, and enhancing their musical output. This is no longer about merely strumming a guitar or rocking it out on stage. This is serious business, and only the apex in enhancement pedals will do. In our reviews, we go about finding the Wah pedals out in the market place today, and invite you to tag along for the Wah review ride. Similar to this, the Delay Pedal is an astounding piece of kit that will take your sound to the next level.
The Wah quickly gained widespread popularity with their unique sonic characteristics, which encouraged further experimentation by guitarists since making their appearances on some of the most famous recordings of all time. The Wah is still considered one of the must-have treadles for all guitarists, and no board would be considered complete, without one of the greatest effects of all time: the Wah.
Once you have read through our article, we're sure you would have found the most appropriate and best suited Wah Pedal to your needs. As a guitarist, you want to make sure that you have covered all your basis when searching for the most apt wah effects treadle, and we are here to take you on that virtual journey now. Read on for our Wah Pedal Reviews!
At a glance:

Our top 3 picks
Our team's top 3 recommendations
Best Overall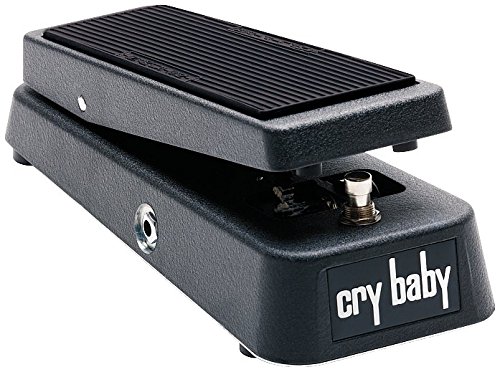 Dunlop GCB95 Cry Baby Wah Pedal

One Year Warranty from Date of Purchase and comes with a User Manual
Optional AC Adapter or 9-Volt Battery
Hot Potz Potentiometer boasts a 100K Ohms
Solid Construction
Premium Quality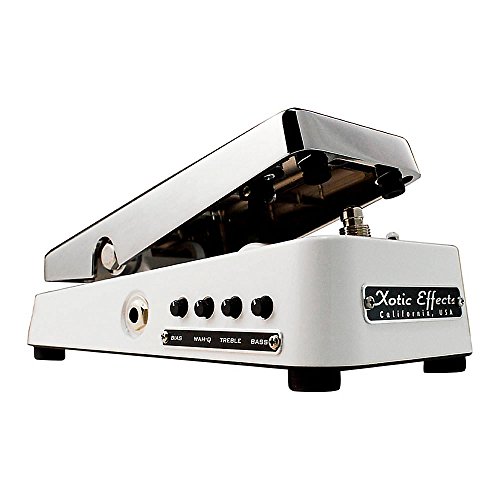 Xotic Effects Wah Effect Pedal

One Year Warranty from Date of Purchase and comes with a User Manual
Optional AC Adapter or 9-Volt Battery
Hot Potz Potentiometer boasts a 100K Ohms
Solid Construction
Great value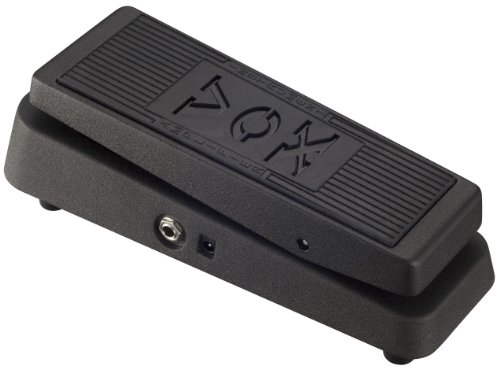 Vox V845 Classic Wah Wah Pedal

One Year Warranty from Date of Purchase and comes with a User Manual
Optional AC Adapter or 9-Volt Battery
Hot Potz Potentiometer boasts a 100K Ohms
Solid Construction
What is the Best Guitar Wah Pedal in 2023 ?
1. Dunlop GCB95 Cry Baby Wah Pedal
So you thought Dunlop was only for tennis players and tires? Well think again, as Dunlop is a name you are likely to hear or see pop up quite often when it comes to guitar pedals, and our first wah pedal being reviewed, is no exception. Although, the two Dunlop entities are completely unrelated. Dunlop Manufacturing was founded by Jim Dunlop Snr. in 1965 and went from a small home-based operation, to one of the largest manufacturers of musical accessories and effects.
We start off another best, being their Cry Baby Wah made from a heavy die cast construction, weighing in at 3.7 pounds. This treadle is powered by Dunlop's very own ECB-03 AC adapter. Although the adapter is not included, it can be purchased separately. The AC adapter can also be powered through the more portable means, of a 9 Volt battery to provide the user with the best of options.
The Dunlop Crybaby is the original and often referred to in Rock circles, due to its use by some of Rock's legends. Jimi Hendrix, Eric Clapton, Buddy Guy, David Gilmour, and other great names associated with Rock music, put their trust in the reliable and sturdy Dunlop Cry Baby Wah, and produced some of their most popular melodies. The Hotz Potz Potentiometer allows for quick, abrupt Wah sound with its 100K Ohm unit.
The versatility offered with this treadle can be felt from putting your toe down and generating more treble, to heel down to emit more bass (click here for soundproofing). Depending on your style of play; amount and speed of the effect will differ. The treadle can also be held in one position to produce a certain frequency, and can be used to create a desired overtone.
Pros:
+ One Year Warranty from Date of Purchase and comes with a User Manual
+ Optional AC Adapter or 9-Volt Battery
+ Hot Potz Potentiometer boasts a 100K Ohms
+ Solid Construction
Why We Liked It - This Dunlop Cry Baby Wah is linked to some of Rock's greatest musicians, and if this treadle was good enough for them, it's good enough for us. The versatility and solid construction serve only to increase the appeal that this treadle already has, and any musician would be proud to show it off.
How To Use Wah pedals - Wah pedals can be used to emulate a tremolo effect adding texture and rhythm to your performance. You can also use these simple pedals to shape your phrases, adding simple but notable emphasis to your solos. The possibilities are endless – Don't just limit to using your wah pedal on just guitars.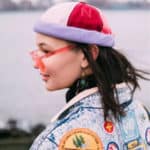 2. Xotic Effects Wah Effect Pedal
This white dipped effects treadle is one of the greats, and modelled after the Holy Grail effects-pedal, and gives you not one or three effects, but an unlimited number of sounds. With its unique controls, you shape the sounds and effects that you hear, depending on how you use it.
The Xotic Wah offers such flexibility, that it makes it one of the most versatile pedals available on the market today. This effects treadle offers more than just a single "sweet spot", as it delivers a quality sound with every sweep that is the result of a very responsive effects-pedal that never ceases to amaze each and every time.
With its multiple controls, the Xotic offers adjustability and flexibility, and with it also provides an adjustable torsion.
Pros:
+ Bias Control
+ Wah Q Control
+ Treble & Bass Control
+ Adjustable Pedal Torsion and LED Indicator
Why We Liked It - Despite the hefty price of this wah pedal; one would be hard-pressed to find another in the Xotic Wah's class. Considering all that it offers, it is well worth the price and would be a brilliant edition any serious guitarists effects board.
3. Vox V845 Classic Wah Wah Pedal
This Classic Wah Wah is based on the original specifications of the pedal developed in the 1960's by VOX.
With its tough all-black finish outer casing, it has been made to withstand the rigors of the road and tough enough to take a pounding from any guitarists boot, whilst still producing the same legendary tone which allows guitarists to emit that muted trumpet sound.
In order to battery power, the Vox Classic Wah pedal has a fitted AC power connector and provides for all power options when traveling or on location. The spirit and tone of the early Vox tradles are preserved in this classic which produces effects similar to those of the original treadle from the 60's, where this specific sound was synonymous with that musical era and could help any guitarist emulate the groovy sounds of yesteryear.
Pros:
+ Solid yet lightweight die-cast aluminum housing
+ Same legendary Wah-Wah tone in a new sturdier design
+ Affordable
+ AC Power Connector saves on batteries
Why We Liked It - With the ability to achieve the old school sounds of the 60's, with a modern twist from this classic Vox Wah, makes it one not to be missed. This is also a treadle that's been toughened for the life of a guitarist, and offers a strong durable effect mechanism, whilst retaining that yesteryear tone, which no serious guitarist should be without.
For Every Genre - Jimi Hendrix wowed the crowd with these infamous pedals, but you don't have to limit using these effect pedals in just rock music. These pedals are technically bandpass filters, simply emphasizing different sections of a particular frequency spectrum. Contrary to popular belief, these pedals do not boost any frequencies, just allow certain ones to pass through easier depending on the placement.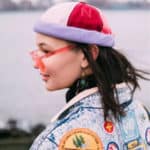 4. Fender FWP-1 Wah Pedal
This basic silver and black Fender wah pedal rocks a comfortable non-slip treadle and a durable cast-metal chassis. Although sold separately, the Fender FWP Wah offers an AC Adapter and Battery option, and provides for flexible options depending on your gig requirements.
The Fender's FWP-1 Wah effects-pedal delivers rich, classic sounds with a smooth consistent feel and crystalline response. An internal switch enables either "classic" or "buffered" output, permitting greater flexibility when it comes to board placement of the unit itself and its relation to other effect pedals.
With its durable casing, guitarist alike can be assured of its longevity, but have the additional peace of mind knowing that this wah effects-pedal comes with a 1 Year Warranty.
Pros:
+ Non-slip
+ AC Adapter and Batteries
+ Durable cast-metal chassis
+ Comes with a 1-Year Warranty
Why We Liked It - This Wah pedal may have basic looks, but when it comes to sound output and consistency, it outdoes itself. This, coupled with the warranty and internal output switch allowing for greater flexibility, make it a very appealing tool indeed.
5. Morley VAI-1 Steve Vai Bad Horsie Wah
This is a switchless design, which means ease of use for a guitarist using a multi-effects board. Its use is seamless and requires a step on/step off action to initiate and engage. The clear tone buffer circuit ensures a pure guitar tone is emitted and it maintains signal level in both bypass, and wah-mode.
The Morley wah pedal is set to Steve Vai's precise specifications, which makes it easy to use with very little adjustment necessary. A highly visible LED indicator makes this Bad Horsie, one very good buy, with an easily accessible battery compartment and a lengthy warranty for peace of mind.
Pros:
+ Switchless
+ Battery Compartment
+ Works with Bass Guitar too
+ Two Year Warranty
Why We Liked It - The simple black and red design of this switchless treadle, makes for easy operation especially when using with multiple effects-pedals on a pedal board. Ease of use and simplicity may be the obvious benefits, but precision-set wah-tones that emanate as a result, are bliss for any guitarist.
6. Dunlop 95Q Cry Baby Wah Wah
If you read our first review of the Dunlop Cry Baby Wah, then you've got to know that this Dunlop Cry Baby Wah Wah, is the awesome big brother and one of the Wah's when it comes to features!
Dunlop has exceeded themselves in taking an already brilliant wah pedal and adding some of their most popular upgrades to push this wah effects-pedal to the next level in FX. If you're looking for a wah pedal that provides varying intensities of the bank pass shape, then the Q-control will satisfy that very requirement.
Then they've added a volume boost which amps it up by +15dB. Last but not least of their additional features, is the Auto-Return function, which automatically engages when the guitarist puts a well-placed foot on the treadle. This great sounding wah FX-pedal is the ultimate in versatility and increased function. This treadle can be Powered by the in-house Dunlop ECB003 AC Adapter, or a single 9-Volt Battery if so preferred.
Pros:
+ Q-Control for varying Wah intensity
+ Volume Boost for up to +15dB of added gain
+ AC Adapter or Single 9-Volt power
+ Auto-Return function to engage effect
Why We Liked It - At first view, this appears unimpressive and rather basic, but the additional features on this Cry Baby Wah Wah help to place it among the greatest of the Wah's. This big brother Cry Baby Wah Wah is a must for your pedal board!
7. Morley PFW Cliff Burton Tribute Power Fuzz Wah
This cold-rolled steel silver and black, non-slip treadle belongs to the Morley PFW Cliff Burton Tribute Wah pedal, and does a great job in emulating the vintage sound.
As a tribute to the 70's sound of the Morley Power Fuzz Wah used by Cliff Burton, the bassist for Metallica, this tool certainly does the job. This vintage emitting effects wah pedal also provides a combination of a Wah and Fuzz pedal. This FX can be used in unison, or independently to create an amazing tone and classic sound.
The Morley has a number of switches with providing level control for the vintage sound on the Wah, whilst the control on the Fuzz effects provide an intensity switch for Modern and Vintage, so you can play around and develop a sound that appeals to you.
Other features include an LED indicator for easy monitoring, a quick-clip battery door, and a 2-year Warranty.
Pros:
+ Cold-rolled steel casing
+ Powers from a Morley Adapter or a sing 9-Volt battery
+ Wah and Fuzz effect combination
+ 2-Year Warranty
Why We Liked It - Only a true musician can appreciate the combination of FX this tool has to offer, and when pedal board space is limited, it's the best.
8. Dunlop Dimebag Signature Wah Crybaby Pedal
Coming in at a decent price, the funky camouflage designed Dunlop Wah pedal is only topped by its wicked range of FX. From the ear-piercing shrieks to the subtler brassy tones; this wah tool can deliver them all.
This powerhouse of a wah pedal certainly doesn't hold back from the design to its features and packs an extreme volume boost capability. This tool boasts the Dunlop Q-control for custom shaping bandwidth to your desire and a Fine Tune dial for obtaining your best sweep. The 6-position selector also provides for the selection of the sweep frequency center. An LED display and a 9-Volt battery or an ECB03 Dunlop Adapter provide power to the wah pedal.
Pros:
+ Anti-slip treadle
+ Funky Camouflage Design
+ Q-Control
+ Additional Input Jack
Why We Liked It - It is very professional looking in every way. From the thick tubes to the shiny black finish, everything shows that it is designed for on stage use.
9. Jim Dunlop JP95 John Petrucci Signature Cry Baby Wah Pedal
Another sterling wah pedal was developed as a result of a legendary metal guitarist who spent many painstaking years to hone the wah pedal for metal and tone. This tool is among the best as it uses everything that John Petrucci learnt over that time and packages it into this neat, smoke-chrome finished wah pedal, and provides guitarists with a dream tool that oozes perfection with every play.
This is a tool that renders the ultimate tonal control of wah effect, based on John Petrucci's developed settings and as per John, "perfect for shaping single notes or manipulating growling, heavy chords".
Pros:
+ Six EQ Controls inside the wah pedal
+ True Hardwire Bypass Configuration
+ Q and Volume Control
+ Smoke Chrome Finish
Why We Liked It - Providing guitarists with the ultimate in tonal control and satisfaction, you can't go wrong with this pedal developed through the hard work of John Petrucci and engineers, to bring you one of the ace Wah pedals on the market.
10. Dunlop BG95 Buddy Guy Signature Cry Baby Wah
Our final tool is the fun, little polka-dotted black and white pedal that comes in at a reasonable price with big features! Don't let this Wah pedals zany exterior fool you. There are some serious guitarists behind this inspiration. The likes of Hendrix, Clapton, and Vaughn have played a major role in influencing the signature tones and outputs of this Cry Baby Wah pedal, which makes it stand out as a top performer.
Buddy Guy helped establish the wah-wah as part of the blues vocabulary, and Dunlop did him proud by producing this little 3.8-pound beaut! In his honor, this tool features the Fasel Inductor for a sweet and singing top-end and two distinct user-selectable Wah voices to choose from, between the throaty growl of "Deep", and the warm, bell-like tone referred to as "BG".
The LED's on the side provide a clear indication of the selected mode, whilst another LED signals the on and off mode.
Pros:
+ Fasel Inductor
+ Well-Priced
+ LED Mode Selector and LED On/Off Mode
+ High gloss finish with signature tread
Why We Liked It - The custom signature tread that adorns the foot pedal of this classic Wah, is a must for any guitarist who appreciates and honors the Blues, and the best names behind it.
Effect Chain Placement -Dynamics pedals like wah pedals typically are placed towards the beginning of your effect chain. Gain effects will go after this (like overdrive and distortion) and finally, modulation effects are placed at the end of your chain. However, you can always experiment with chain placement for some unique soundscapes.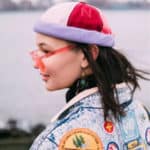 Wah Pedal Buyers Guide
What is the history behind the Wah pedal?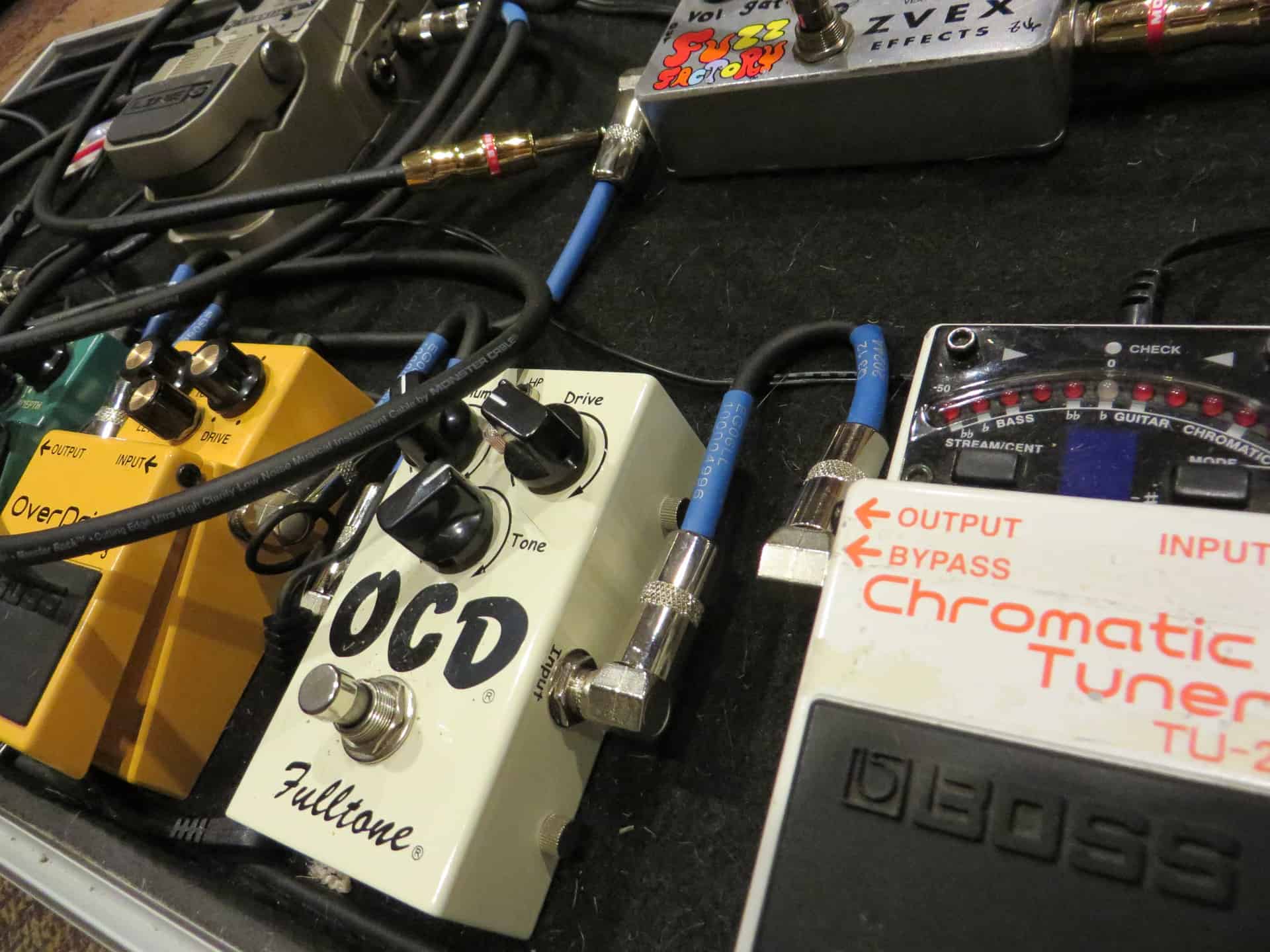 This pedal, which mimicked the human voice and bridged the divide between music and vocal communication, came about by pure accident, in the midst of the 1960's musical revolution.
Vox amplifiers were being built in a small back room in Los Angeles, and among the engineers was a young Brad Plunkett, who in 1965 was asked to dismantle a Vox AC-100 guitar amp in a bid to maintain sound quality, whilst making it more cost effective. Plunkett noticed a switch on the side of the guitar amp, originally invented by Dick Denney; a British engineer.
The switch when flicked back or forth would highlight the mid sound frequencies of the guitar, which were notes of anything between 300 and 5000 hertz. The flicking of the switch would mellow the frequencies and produce a flat, smoother sound. Brad Plunkett knew that if he installed a potentiometer, he could achieve the same results, as it would provide an adjustable knob that acted as a variable resistor and divided voltages.
The change from the original switch to the potentiometer, saved approximately $3.70 on each, as the potentiometer only cost 30cents. This reduced the overall price significantly. This sorted out the first part of his task, in that he had made the amp cheaper, but he still had to sort out the sound quality.
Brad Plunkett continued to fiddle and with his pile of capacitors, wires, and resistors and asked a friend to plug them into a guitar he had and strum a few chords. Whilst Brad Plunkett turned the potentiometer knob, and his friend continued to strum; the sound wailed out with that now renowned wah-wah sound. Plunkett knew that any guitarist would not be keen on having to turn the potentiometer whilst playing. He scanned the room and found a Vox Continental Organ volume pedal, which he stripped apart and wired a 9-Volt battery and the potentiometer inside it, and began to use it as a pedal, fluctuating the pitch using his foot. When the pedal was depressed, it filtered out the notes played, at a lower frequency, and when the guitarist's foot was lifted, the notes were filtered at a higher frequency. This was the birth of the rudimentary wah-effects pedal.
When the new Wah pedal was introduced on the scene, it was advertised as an incredible effects mechanism that could make amazing and totally new sounds. It was touted as the new effects wonder, which would suit any guitarist, from the bass guitarists wanting funkier sounds and the Blues guitarists looking to emit groovy tunes, all the way down to a Sitar player wanting to emulate Eastern, and mystical tunes.
The effects-pedal was more popular among the younger crowd, as the older more seasoned guitarists and producers didn't see much value in it. It was only when Frank Zappa got his hands on a Wah pedal, and introduced it to the likes of Jimi Hendrix and Eric Clapton, did this little baby, really take off. A number of truly great hits featuring guitar solos and the Wah pedal result in rapid success for these effects treadle.
Jimi Hendrix was especially enamored with it, and during an interview, told reporters that it had an extremely groovy sound and that he would be using it on a lot more of his records. Voodoo Chile, which was produced in 1968, was one of Jimi Hendrix's most prominent songs, where the wah effect was featured and revered.
Due to its popularity brought on by Jimi Hendrix, the Wah Pedal became one of the most defining sounds of rock music. It was an era where anything that sounded different, would make people sit up and take note, and want to emulate it. This effects pedal came at the right time and took full advantage of a rock era where rock music tool on a new look.
Unfortunately for its originator, Brad Plunkett, his patent submission for the wah pedal, took over three years for approval. In the interim, a larger more powerful company called Warwick Electronics Inc. bought out Thomas Organ, and with it, the wah pedal. The manufacturing of which was outsourced to an Italian company called Eko in an attempt to reduce production costs of the wah pedals and such. Their attempts to reduce production costs, ended up resulting in a major loss when the circuitry design was leaked from Eko's facility and imitation wah pedals began emerging throughout Europe. Even though Thomas Organ, now owned by Warwick, had since obtained the patent; this was never enforced. Managed at Warwick realized far too late, that the enforcing of the patent was essential, and by then, the damage was at such an extent, that it could not be halted.
Despite the multitude of copycat pedals, the wah effects revolutionized the music industry in every genre possible. The guitar effect could be heard in guitar solos that features rock, soul, funk, blues, and R&B to mention but a few. It was even more popularised by the movie "Shaft". Everyone wanted to play the guitar with a wah pedal! The rough, irascible sounds of the wah mirrored the sentiments of the movie's main character, and producers knew they would have a hit.
The movie's theme song and hit soundtrack actually sprung to life after producers and the drummer were tinkering on the guitar and pedals, and thinking about the gait of the movie's main character. Anyone listening to the opening beats of the hit soundtrack will immediately think of Shaft on a mission and that 70's soul sound when afros and bellbottoms abounded.
In 1982 Thomas Organ (Warwick) went into liquidation. Jim Dunlop who was famous for musical guitar accessories offered to take the pedal off their hands. After nine months of remodeling, which included rebuilding the circuit, replacing and updating the pots and making the casing more durable, Jim Dunlop, successfully relaunched the wah pedal. It appealed to Stevie Ray Vaughan who in 1984 released a remake of the hit track "Voodoo Child", using the effects pedal extensively, and thereby relaunching its popularity.
It then featured prominently in other hit songs from the likes of Toto, Guns 'n Roses, Pearl Jam, Nirvana, and Metallica, and continues to make waves in the music industry today.
What is a Wah Pedal?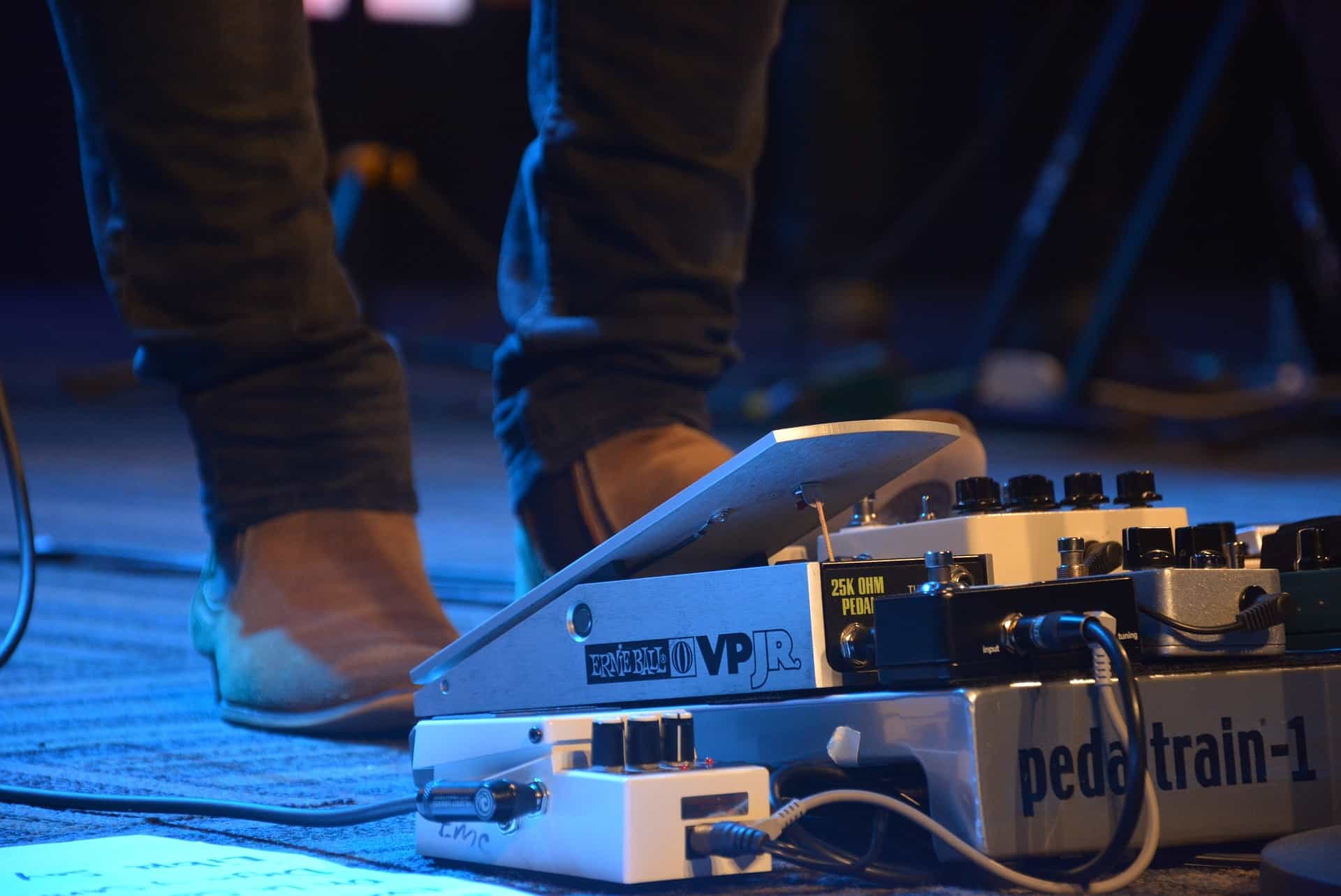 The Wah pedal is simply an effects pedal for guitars. It is one of many pedals that provide various effects for guitar players who want to ramp up the sound of their guitar, or merely change the resultant tone. Pedals are often used together in a sequence but can be used individually too.
Every guitarist worth his or her salt will tell you they have a favorite effects pedal, and the Wah pedal ranks up among the ultimate in pedals. Being one of the coolest effects, many guitarists, whether seasoned or novice, will start off with a wah pedal to test the limits of their guitars, and see just how much they can make those guitars scream.
The first wah pedal was released in 1967 and was the VOX Clyde McCoy. The strange thing is that the pedal's namesake was not a guitarist, but a trumpet player and wah pedals were intended for use when blowing the might horn. However, guitarists picked up on the wah, and the rest, as they say, was history.
The wah is actually referred to as the Cry Baby Wah and is one of the most popular of wah pedals. The wah pedal acts as a tone control that boosts the lower frequencies up to the higher end ones, by sweeping the pedal or treadle. A guitarist will use the guitar's tone know as a passive as the wah electronically boosts the frequencies.
There are tons of wah pedals on the market today and all offer the versatility that is so synonymous with the wah wah sound. The best wah can replicate a rhythmic device or the human voice, and still add a boost to a screaming lead. The best of the wah pedal's uses are incredible, and this makes it one of the most popular effects pedals of all time.
What does a Wah Pedal do?
To cut right to the chase, a Wah pedal basically changes the tone of your guitar's signal. As the treadle or pedal is depressed by the guitarist in a downward motion it changes the guitar tone from more of a bass tone, to treble, with an edge.
The movement of the treadle allows the guitarist to move the frequency of the resonant peak up and down and with that, the sound is altered. The effect has been compared to that of a human voice or a trumpet (see the top 10 trumpets for students here).
The effect is also best when playing lead and wanting a more expressive effect, or producing that whacka-whacka-whacka 60's style funky sound which can be heard in the theme song of the movie, "Shaft", and also conjures up images of Samuel L Jackson in a brown crimplene suit, 70's style!
Another us is to set the treadle in a static position which emphasizes a certain tonal frequency and is referred to as being "cocked".
The pedal is operated through the depression of the treadle to engage it. Most are rather basic without any on or off switch, or adjustable features and only engage through foot action. A few others, however, do come with other features and an on/off switch. You may also find that there's an option to adjust the tension of the treadle action, using an Allen key.
If you are looking for a package which includes the Wah effect, and many others - you'll want to look into top quality Multi Effects Pedals click here.
How to use a Wah Pedal?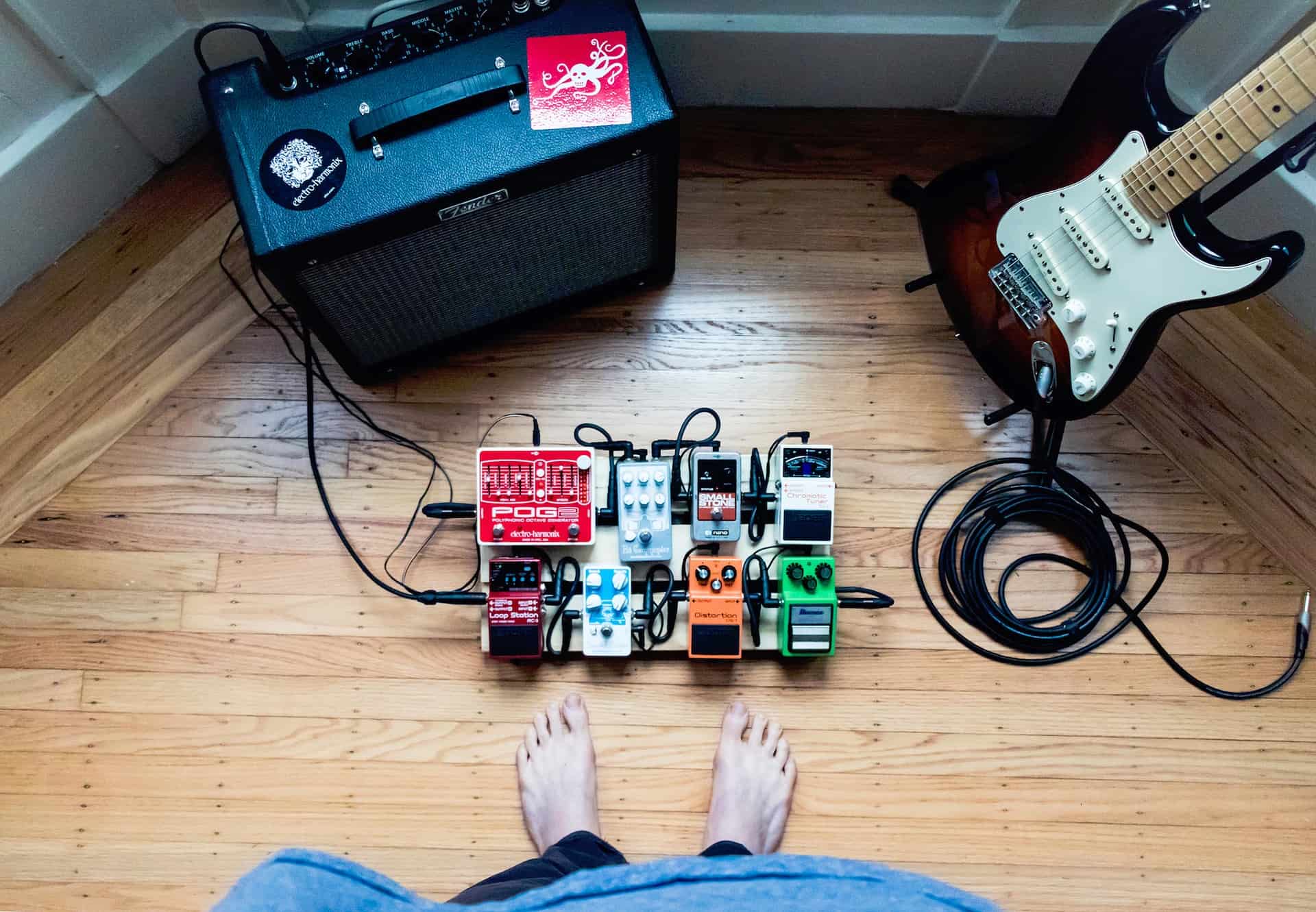 So you decided to play electric guitar. Once you get a guitar and an amp, the next step is to explore effects. Effects pedals can be separated into groups based on their functions. Understanding the different pedal groups is the key to getting optimal sound when chaining them together. The largest pedal group is probably overdrives and distortions.
Now, when it comes to placement of the pedal on the board - there aren't any hard and fast rules.
However, there are unstated rules among musicians and their community, where the placement of this and other effects, are crucial to the overall sound, and to ensure that there is no interference from or with the other effects being utilized simultaneously. Running a number of effects simultaneously won't cause any circuit-related issues, but it will mess with the overall sound.
If you are going to experiment with a number of effects, then it would be prudent to build a pedalboard and place each pedal in a sequence that will complement and balance the overall effects and not negatively impact on one another.
Pedals that amplify or add noise should go near the beginning of the signal path (click for the study into this). This includes overdrive/distortion effects, compressors, and wah pedals. If they're later in the signal path, they will amplify the noise of everything before them, which can be difficult to control - view the study by clicking here.
Pedals that produce tone go before things that modify tone. This is logical because you want to create your basic sound first, then tweak it with some kind of modifying the effect. For example, this means that overdrives go before chorus effects (click for the guide).
Pedals that create ambiance go last. This goes back to the "how does sound actually occur in physical space" idea. So, delay, flanger, and reverb should go after all other effects.
Modulation effects generally need to go in the effects loop to be at their peak, and Wah pedals are a good example of this. as for where it should be if you run it in front: this effects pedal into distortion is subtler sounding, and distortion is more dramatic.
The tuner pedal goes first. The next three pedals change the basic tone of the guitar. The much-loved overdrive or distortion pedals come next. When requiring the continuous wah-wah sound, the pedal is activated but not swept. This is quite a common practice in heavy metal and rock lead tones.
Graphic Equalizers are good to have after any overdrive effects, and before any noise suppression, which should be used in the middle in order to muffle the amplified pedals before the signal moves along into the modulation and ambiance effects. These would be delay and reverb, and also in that order to clarify the final sound produced.
Loopers are usually added as the final leg of the board, which act as recorders and not effects. This is why they are placed at the end of the pedalboard chain.
To reiterate though, there is really no hard and fast rule for creating pedalboard and the order of effects, and it is always encouraged to experiment in order to produce the desired result. You merely need to follow some basic principles in order to create the best board to house all your pedals and to create the tones and ultimate sound that you want.
What budget is required for a Wah Pedal?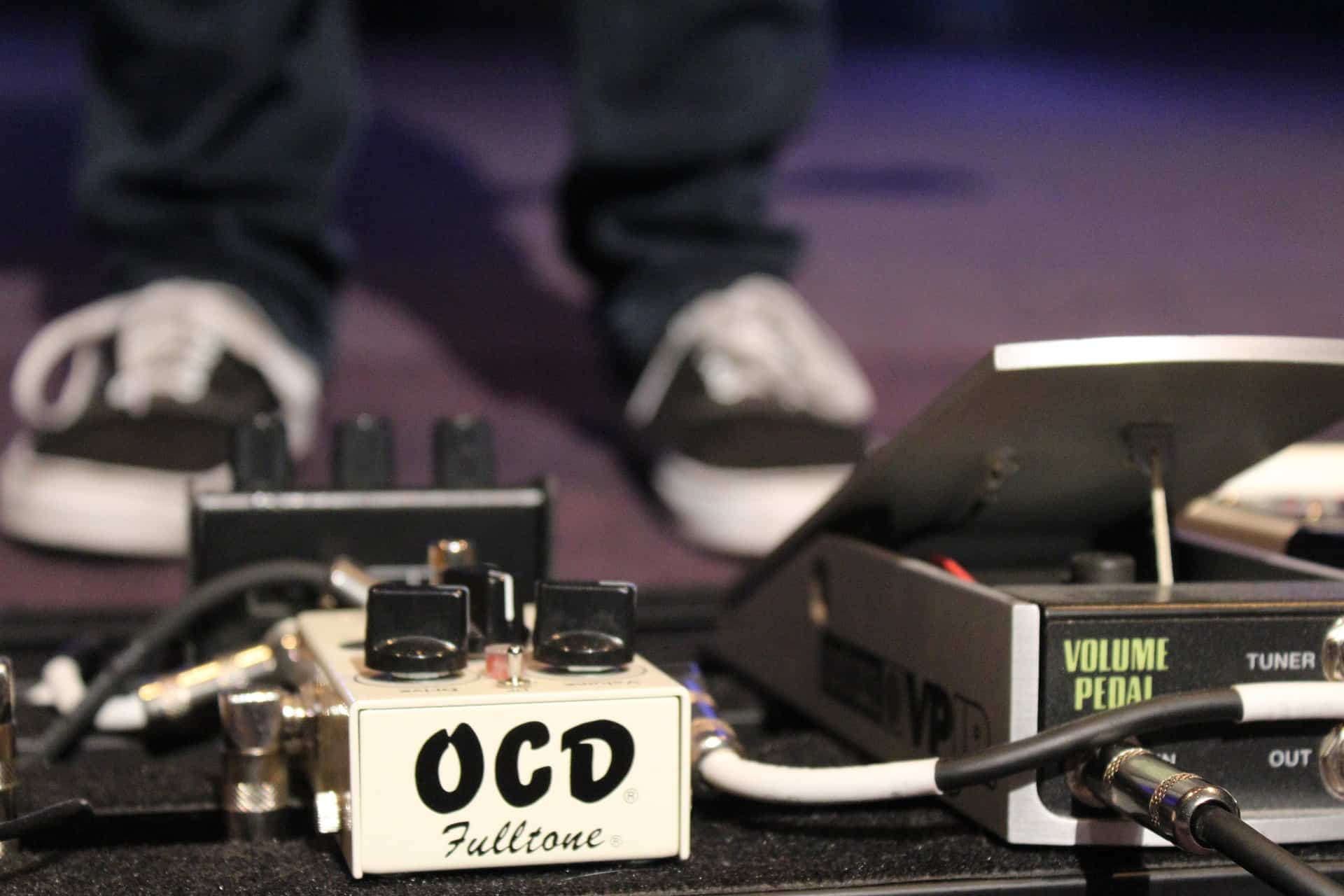 A decent effects pedal will come at a price. However, that is not to say that you won't be able to get exactly what your musician's heart desires, and within your budget.
You might be looking for the best Wah effect pedal that is basic without any frills and features, and it will, therefore, be a lot more competitively priced and probably on the lower scale of your budget. These come in at around $70.00 and are quite popular for first-time buyers to sink their musical teeth into. It will also depend on your other requirements and whether you need something just to tinker with, or for the intent of having a full-on gig in your basement. The Cry Baby Wah Wah is among the most popular and can be acquired at a fairly reasonable price. Our reviewed Cry Baby Wah Pedals are where you should start when assessing needs versus price.
The good Wah's then move into the mid-range pricing of the $150.00 mark, and although not the royalty of Wah's, they usually come with some of the best features and rockin' tones.
The higher-end of the scale would be around $550.00, and if you're looking for a wah pedal if this range, then you mean business! These treadles are geared for the high performers and rock n rollers who are gigging it out and raking in the cash, so a spend of this nature is not uncommon.
If you're a beginner or novice testing out effects, with this being your first purchased, then look out for bargains or specials being advertised, or used units which still have many years of play left in them.
Whatever your budget, you're sure to find a Wah with your name on it…. well, maybe embellished with the signature of a famous rock legend; but you know what we mean.
Most Popular Wah Pedals
There are a number of famous brand names associated with musical instruments like guitars, and the music industry and the Wah Pedal is no different. You will find them being manufactured by some of the best names in music, and here are a few to look out for.
Behringer
Jim Dunlop
Vox
Wah Pedal
Electro-Harmonix
Ibanez
Xotic Effects
MORLEY
Donner
Micro Trader
Moog
MXR
Planet Waves
Rock Island Sound
These names will pop up throughout our reviews and should make you feel very comfortable, being among the best.
Top Choice
Dunlop GCB95 Cry Baby Wah Pedal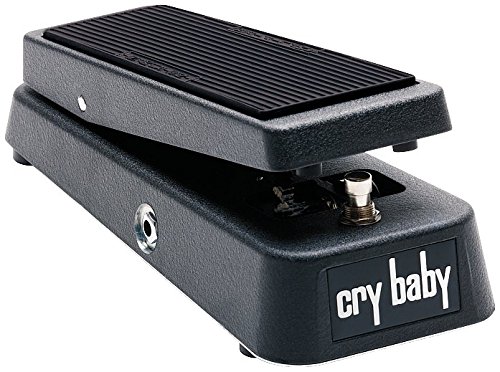 This Dunlop wah pedal is one of the best and perfect for our most affordable, yet feature-rich slot. As our top choice among the Wah pedals reviewed, you can be assured that this wah pedal is not only wallet-friendly and won't break the bank, whilst providing you with all the best features usually found on a Wah pedal.
As a further benefit to your budget is the 1-Year Warranty offered with this Wah pedal. If this tool was good enough for the Rock legends, then it's going to be awesome displayed on your pedalboard, or under your foot as you tap away at its treadle.
The versatility offered with this Wah pedal can be felt from putting your toe down and generating more treble, to heel down to emit more bass, whilst the Hotz Potz Potentiometer allows for quick, abrupt Wah sound.
This is a well-constructed Wah pedal and is among the best in its offerings, and you deserve to have a quality pedal.
Premium Choice
Xotic Effects Wah Effect Pedal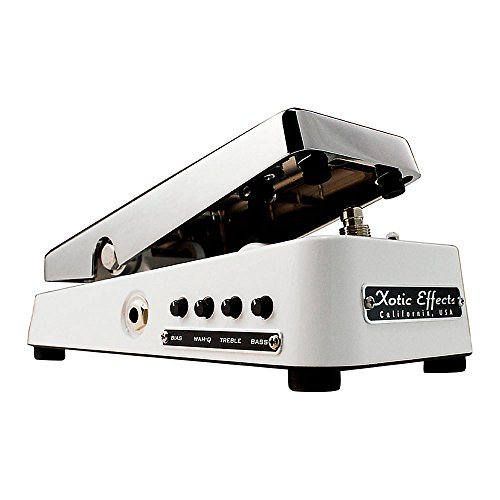 When the budget is not an influencing factor when it comes to selection, then our Premium Choice is where you should be looking.
With its Bias and Wah Q-control, this white dipped effects wah pedal is one of the best, providing you with three various effects all contained in a neat sturdy casing. Its unique controls offer you unlimited sounds and its only limitation is your imagination.
When you're looking for quality and a plethora of controls and features, then this is the Wah pedal for you. The Treble and Bass controls and adjustable pedal torsion will have you enamored in no time. Just when you thought it couldn't get any better, the LED indicator lights the way and provides you with a visual signal. Flexibility and adjustability meld into one, with this amazing tool, that just can't be ignored.
Great Value
Vox V845 Classic Wah Wah Pedal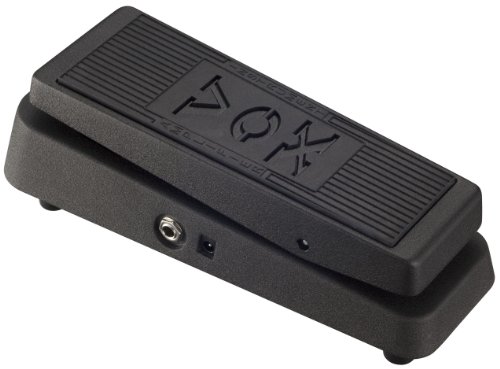 Now, if budget dominates your every thought when selecting the top Wah pedal, then this one is for you. With this fantastic Wah pedal, a limited budget certainly doesn't have to stand in the way of your obtaining one of the crowns in pedals on the market.
You simply can't let this Classic and fantastic Wah pedal, based on the original specifications of the Wah pedal developed in the 1960s by VOX, pass you by. It sports an all-black tough outer casing and is in for the long haul. True to form, this Wah pedal will give you the classic muted-trumpet tones and all that you expect from a manufacturer like Vox.
With all the convenience for traveling or playing at gigs, the fitted AC power connector will ensure that you are always powered up and your budget isn't blown on batteries.
Spoil yourself with this super budget-friendly option, and join the ranks of the legendary greats as you get into the swing of things and mellow out to the groovy sounds of yesteryear, that this tool produces.
Conclusion
With so many Wah pedals on the market, it may prove quite difficult to choose the best one. With top names from the Dunlop manufacturers, to Vox and Morley, among many others. These wah pedals are easily distinguishable due to their filtering qualities and the way they strain out different frequencies along the song spectrum.
Since there are so many on the market today, you might want to experiment with a few, as no two wah pedals are the same, and even the same wah pedal may sound very different when operated by different guitarists playing the exact same tune.
It all comes down to the way the tool itself is moved and the way the guitarist works his foot in harmony with his strummed guitar.   If you've watched videos of the music greats using their wah pedals to create some of the most awesome effects in music history - click to read the study by Rose Hulman, then you would know that anything is possible with the wah pedal. This is a tool that comes in top when it comes to price and durability, whilst still producing a sound quality that is second to none.
So, whether your shredding with it, or playing funky mellow blues, we think you're sure to find the best pedal among our top Wah Pedal choices. No matter the genre of music that you are into you, this effects pedal can give your music the edge that keeps guitarists and musicians hooked on effects pedals like the Cry Baby Wah, and keeps them coming back for more.
If you liked this review by Music Critic, please leave a positive rating:
[vc_separator