Classical guitars are slim, beautiful and shine bright with their slick, gloss finish. It's hard to resist the little voice in the back of your head that tempts you to buy yet another guitar, or even your first guitar! If you have spent any time researching the best classical guitar under 1000 dollars, you have probably noticed that there are hundreds of quality products that reside within the $500-$1000 price range. You can also find great classical guitars for under $500 in this review.
After reading dozens of reviews, and researching plenty of relevant YouTube videos on the topic, we are happy to say that we're ready to provide you with the best, accurate information on traditional classical guitars currently available. In this article, we will introduce to you our favorite products, discuss the influence of tonewoods on sound, explore types of guitar strings, and dive into guitar body styles and their relevance.
Each product has been thoroughly researched and reviewed in a way that will help inform you of every detail and discrepancy. Here are the top classical guitars under $1000 that we think have the best tonewoods, strings and craftsmanship:
Here is the complete, filtered list of the products we found to be the best candidates for the price range listed above. Not only do they look and sound good; the price tags are attractive, too - when you consider the quality.
At a glance:

Our top 3 picks
Our team's top 3 recommendations
Best Overall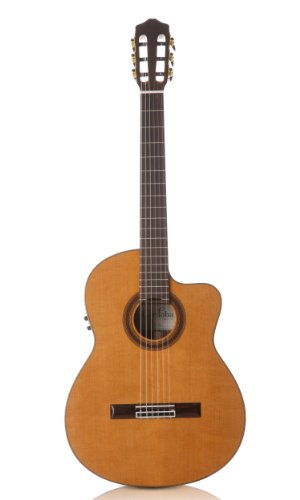 Cordoba C7-CE CD/IN

Comes with a gig back
Includes quality strings
Solid, Canadian cedar top
No loss of tone or amplitude
Premium Quality

Takamine Pro Series C132S

Comes with a gig back
Includes quality strings
Solid, Canadian cedar top
No loss of tone or amplitude
Great value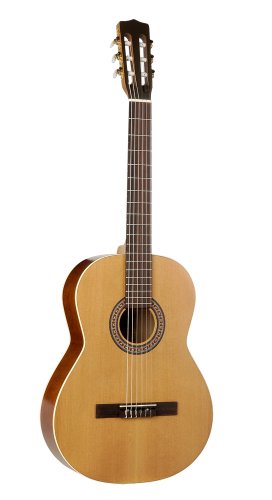 La Patrie Etude

Comes with a gig back
Includes quality strings
Solid, Canadian cedar top
No loss of tone or amplitude
Find the Best Classical Guitar in the World for Under $1000
The C7 CE has been a long-time member of Cordoba's guitar troop. It was the second guitar released in the C7 line of the Iberia series- its no doubt a significant improvement from the original C7. The difference between the two sister products, the C7 and C7 CE, is mainly the cutaway (and a Fishman preamp!).
With the C7 CE you will able to reach the higher strings with ease, and that's exactly what Cordoba wanted to achieve. Their company is known for creating quality, traditional classical Spanish guitars, while incorporating the needs of modern guitarists within the model. In this case, the useful feature is the cutaway. Due to this feature, the strings may be placed too high off the fretboard for a few guitarists, and some might consider the action to be too high. Overall, however, this is the prefect product if you're looking for a fabulous guitar that sounds as good as it looks!
Sound
Even if you play classical guitar way up to the 19th fret, you can be sure that the C7 CE will not lose its tenacity in sound. No matter what string you pluck and which fret you press down, this guitar sounds fantastic up and down the fretboard. You can rest assured that you won't experience any loss of tone or amplitude.
Comfort
Thanks to the cutaway design that comes with the C7 CE, you will be able to reach the top frets without any trouble. This provides you with easy-access, comfortable, fuss-free playing. Many people also report the neck being very easy to get used to, and praise how comfortable it feels when playing. See the Cordoba C7 CD as an alternative.
Tonewood
Unlike its predecessor, Cordoba C7 CD, the C7 CE has a solid, Canadian cedar top with accompanying rosewood back and sides.
Strings
Equipped with a set of Savarez Cristal Corum High Tension nylon strings, you can be sure you will be getting that authentic, traditional classical Spanish sound right away. The moment you lay your fingers on this guitar is the moment you will fall in love with the C7 CE!
Features
If you have trouble keeping your guitar safe from scratches and dents, or if you're looking to go on the road, the C7 CE is the perfect guitar to pick. It comes with a gig back to keep you and your guitar together at all times.
Pros:
+ Comes with a gig back
+ Includes quality strings
+ Solid, Canadian cedar top
+ No loss of tone or amplitude
Why We Liked It - With a total of 19 frets, you will be able to play the highest flamencos with this beauty. The traditional fan bracing featured in this guitar helps both intermediate and beginner guitarists achieve a rich, resonant sound. This kind of distinct tone is perfect for performing on stage or in a recording studio.
Cons:
- Action may be too high
Classical guitars don't have to be expensive - As soon as you attach the work classical to music or an instrument, people get the impression that it's expensive or elitist. That is absolutely not the case with classical guitars, and you can pick up a quality instrument on a budget. If you are set on a classical guitar, don't skip the budget range.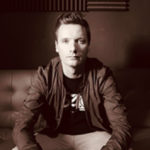 2. Takamine Pro Series C132S
Takamine has been supplying the market with the Pro Series C123S guitar since the early 1980s. Many customers can proudly vouch for this being their first ever guitar. Being another nylon string classical, it's easy to see why it's been on the market for so long and used by so many. Many customers, decades later, still report that this guitar has been keeping the company for 20-30 years and still sounds like a charm!
If you have ever wondered which classical guitar on today's market resembles the drawings of Antonio Torres the most, then we're glad to present you with the C132S! Why is Antonio Torres important? Antonio was one of the most renowned guitar players and luthiers of the 19th century. He is the godfather of classical guitar design we call common today.
Sound
The C132S produces very acute and melodic sounds that many guitarists look for when purchasing a classical guitar. Many customers describe this guitar as having a bright but mellow sound that fits ideally to classical pieces.
Tonewood
This guitar has a solid cedar top, rosewood back and sides, and a mahogany neck that will endure even the most rigorous of practice sessions!
Strings
Takamine's guitar has a set of simple, nylon strings. They have an impressive amount of volume that is able to surprise even the most seasoned of guitarists.
Features
Some of the C132S's most prominent features include the stunning traditional classical body as we pointed out before, its solid cedar top, mahogany neck, beautiful gloss finish and the fact that it comes with a hard case!
Pros:
+ Comes with hard case
+ Modeled after 19th century classical guitars
+ On the market since 1977
+ Durable, reliable
Why We Liked It - The C132S is ideal for anyone that wants a tried-and-tested guitar that has been serving budding guitarists for years. The craftsmanship is wonderful, and the woods used to make this instrument intertwine well together; both performance and durability wise. Many people also report that the sound only improves as the years pass by, the mellowness becoming more discernible.
Cons:
- Not for flamenco players (tone too low)
This particular La Patrie guitar is probably the most popular and the most beloved model form the La Patrie production line. The harmonics and rich sounds are the two key features that are easily overlooked when looking at this guitar. It's easy to get carried away by looking at the affordable price and beautiful craftsmanship! The Etude is designed to help you achieve and develop your classical playing skills the best you can due to its versatility.
Sound
The La Patrie Etude has a very warm, clean, full body sound that will make any classical guitar enthusiast excited to handle it. Many customers report the guitar having good, articulate sounds combined with great tones and rich harmonics. These are features that you can usually find only in guitars double the price.
Comfort
Another wonderful feature of the Etude is the amount of focus and attention that went into creating the neck of this guitar. Many older classical guitars had very thick necks that made them hard to play, but La Patrie decided to take the matter into their own hands. They introduced a new truss rod system that helps the neck size be of more comfortable size.
Tonewood
La Patrie can easily be considered a leading brand when it comes to the build quality of the tonewood they use.The Etude features a solid, cedar top the likes of which can only be found in 800 year old cedar trees. This is the feature that gives the Etude its trademark rigidity and flexibility.
Strings
La Patrie has their very own set of strings that they use for each guitar, and those are the Godin Multiac HTC Pro Arte Classical Hard Tension strings. These are some of the best and most consistent sounding strings you could ask for and they fit perfectly to the tone of the Etude.
Features
The La Patrie is finished off with a special lacquer formula that helps it retain the clear, classical sound that it has.
Pros:
+ Neck size and stability
+ Quality, 800 year old cedar wood top
+ Special, light lacquer finish
+ Rich sounds and harmonics
+ Left-handed model available
Why We Liked It - Thanks to the light-weight custom matte polish, this guitar is able to be more responsive to sounds and subtle plucks. Why does this matter? Because the finish is light enough to encourage the wood to breathe and vibrate accordingly, in turn helping you produce clear, accurate sounds. Some guitars have thick amounts of polish layered on the top and clog up all the sounds, making the guitar sound dull and flat.
Cons:
- Fret wires may be too long
- May be too bass-y for some
Body shape - With any guitar, we would recommend that you choose a body shape that suits you. Classical guitars are generally smaller than regular acoustic guitars, which can be awkward for adult players who are used to something bigger. Choosing the right body shape, with or without a cutaway, will determine how you hold your instrument, so choose wisely.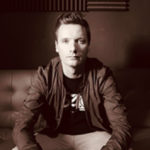 4. Kremona Flamenco Rosa Morena
This model is part of the infamous Kremona flamenco series. This guitar is, as the name suggests, the perfect guitar for those guitarists that specialize in, or want to learn flamenco! Kremona is known for providing its customers with a series of flamenco guitars that have compelling and engaging sounds. These sounds faithfully echo the traditional values of old, classical guitars. This guitar is meant to have quick, snappy sounds that intertwine with the spontaneity of quick and aggressive plucks that are common when playing flamenco.
Sound
Many people report this guitar to have great, fast low action that responds exceptionally well to all the nuances of flamenco playing. The bass guitar sounds resonate very clearly and are accompanied by clear high-notes that ring loud and true.
Comfort
Thanks to the guitars' full-build it's a very comfortable instrument to hold. The neck is 52mm wide and it's also very easy to wrap your hands around it. Thanks to the thin design of the neck it gives it the appearance of the classical flamenco guitars.
Tonewood
The Flamenco Rosa is made from Indian rosewood and European spruce. Both of these woods combined give this guitar the low action that is needed to perform well when playing flamenco.
Strings
The Rosa features the Kremona Arete strings, which are handmade in Spain. This shows just how far Kremona is willing to go to show their faithfulness to the classical Spanish guitar heritage.
Features
The Flamenco Rosa comes with a branded gig bag that will help you escort your guitar anywhere you like. Whether it be studio sessions or on-stage performances, Kremona's gig bag will keep your guitar safe wherever you go!
Pros:
+ Beautiful finish
+ Targeted for flamenco
+ Thin neck
+ Comes with gig bag
Why We Liked It - If you're looking for a guitar that will keep you motivated and in love with the flamenco technique, then the Kremona Flamenco Rosa is the ideal product for you. Unlike many other guitars on the market, this particular model is designed to be both appealing appearance and sound wise.
Cons:
- Action may be too high
- No fretboard markers
Alhambra is a Spanish company that has been creating guitars since 1965, and it's easy to say that they pride themselves on having the best guitar in the world both for flamenco and classical players. 110 professional workers craft each instrument that comes from Alhambra. Each employee puts their heart into creating the best possible guitar for their future customers, and the Alhambra 3C-CW is no exception. This semi hollow body guitar comes with a cutaway that is ideal for those players that like to have an easier time reaching the higher strings.
Sound
There is no other way to describe the sound of this Alhambra than simply stating that it has a genuine, classical Spanish tone.
Comfort
Thanks to the cutaway style of the 3C-CW it sits perfectly on the lap and both the neck and body of the guitar are easily reachable. The cutaway feature helps the guitarist quickly access the higher frets that could otherwise be hard to reach with a full-body guitar.
Tonewood
The 3C-CW's top is made from an elegant, cedar wood that helps the guitar project clearly and warmly. The rich and warm sound that is enhanced by the cedar top cannot be easily replaced - it fits perfectly with the nylon string guitar aesthetic.
Strings
Alhambra uses extra high-tension strings made by D'Addario (EXP 44), but you can always switch and mix and match the strings and even use high or normal tension alternative if you desire.
Features
This guitar comes with a heavy-duty hard case that helps keep your guitar safe and sound when you're not using it. This is also another great addition if you like traveling or have to take frequent tours, since your guitar will be protected and safe inside the case!
Pros:
+ Comes with warranty
+ Light-weight
+ Left-handed model available
+ Comes with hard case
Why We Liked It - This guitar is the most sought-after model in Alhambra's cutaway production line. If you're eager to have a genuine Spanish classical guitar that emanates sound as warm as the Spanish sun, then the 3c-CW should be the perfect choice for you. The 3C-CW is built with steel-string players in mind too, since the neck is slightly narrower than it is common for standard classical guitars to have.
Cons:
- May feel bulky for some
6. Kremona Performer Series S63CW
This model is part of Kremona's famous Performer Series. This series consists of seven guitars in total, each one having their own trademark sound, color coat and wood materials. Kremona is known for putting their soul into their instruments. At the end of WWII, Dimitar Gerogiev held an apprenticeship with the Markneukirchen luthier masters, returned to Bulgaria and founded Kremona in 1924. He did this with two other accomplices, thus starting the long line of performer series we have today.
Sound
Many acoustic-electric guitars have trouble sounding good both plugged and unplugged, but not the S63CW! No matter if you plug it in or not, it will sound just as warm and inviting while producing a clear, steady volume that you can rely on.
Comfort
Thanks to the shorter scale length this guitar is much more comfortable to play, as well as the narrow, radiused neck that can be easier to play for people with smaller hands or for those customers that are looking for agility qualities in their future guitar.
Tonewood
The S63CW top is made from the finest red cedar, while a durable, heavy-duty but still great looking mahogany body surrounds the rest of the body.
Strings
The strings used here are the Kremona Arete Medium-High Tension strings.Kremona have their own line of strings that they use on their instruments, and the S63CW is no exception. The Kremona has electric nylon strings that can be bought in both medium-high and medium tension sets if the need arises to replace them.
Features
This Kremona comes with a beautiful sturdy deluxe, arch top hard shell case that fits the style of the guitar beautifully. The rosette on the top has a basket-weave design that gives out a soothing, classic-Spanish country aura.
Pros:
+ Comes with sturdy hard case
+ Radiused neck
+ Sounds great plugged and unplugged
+ Small and comfortable
+ Warm, inviting sound
Why We Liked It - This series is known for having a handcrafted, traditional classical style and build quality that helps the guitar resonate with balance, dignity and warmth. If you're looking for an authentic guitar made with the recipe of the greatest master luthiers of our time, then the Kremona S63CW is the perfect choice. It shines among its other brothers and looks like an original Spanish guitar.
Cons:
- May be too small for bigger players
The C9 model is another guitar from Cordoba's C series, and the last in this particular production line. It came out right after the Orchestra CE and has been loved by many customers unconditionally throughout the years of its production. This made the C9 quickly become a best-seller. Even though the C9 is the most expensive C series candidate, it's well worth the buck thanks to all of the features that Cordoba has to offer with this model. If you into the old-Spanish guitar look, the simple tried and test appeal of the Cordoba C9 will suit you perfectly.
Sound
Many people love the Cordoba C9 thanks to its loud, authoritative sound that dominates the room right away; all you need is a few plucks! Many people love this loud, resonant sound and that's why the flock to buy this beautiful instrument. The notes are even and do not distort no matter where you play on the frets, the sound is warm and clear.
Comfort
The guitar is easy to play, and while some other classical guitars tend to require a lot of finger strength to press the strings down, that is not the case with the C9. Many people report that the playability of this guitar is top notch and feels like the guitar is leading the way.
Tonewood
The C9's top is available in both Canadian cedar and European spruce alternatives, and both sound phenomenal. The back is made of a sturdy mahogany and the ebony fretboard is easy to navigate around.
Strings
Since Kremona have their own line of guitar strings, it's natural that they supply each of their guitars with a pair of their own! The C9 is no exception, and sports a very durable set of Arete Medium-High Tension strings. These nylon strings can also be re-purchased, and if you want to try out other tensions, Kremona has that ready for you too.
Features
This Cordoba comes with a hard case in which you can keep your guitar safe and sound and away from harm. The case has a built-in humidifier to ensure your guitar is kept in the best conditions and remains as pristine as it arrived.
Pros:
+ Hand crafted
+ Old-Spanish style look
+ Concert-level guitar
+ Affordable
+ Comes with polyfoam case
Why We Liked It - All of Cordoba's guitars are handcrafted and it shows through in the sound. If you're an advanced, intermediate, or beginner guitarist with a big dream, then this guitar will keep you company for years to come if you decide to invest. If you're a professional looking for your next concert-level guitar, this is also a wonderful pick that comes at an affordable price.
Cons:
- May not have enough bass for some players
8. La Patrie Concert CW QI
Many people consider this La Patrie model to be at the top of the game when it concerns buying classical guitars. This Concert guitar is arguably the most solid instrument you can get for its price. It's made from very solid woods that can endure all the wear and tear. Not only that, it can also endure all the batter that comes along with traveling to concerts, gigs, practice sessions and the alike. It will be hard to find another guitar that can endure so much in such a price range. That's why many advanced players swear by the La Patrie Concert. Not only is the wood of the La Patrie solid, it's also crafted to impress.
Sound
Many of the quality guitars we listed have been listed as having bright, clear sounds, but that's not the case when it comes to the La Patrie Concert. This guitar has a deep, mellow, resonant tone that brings out a soothing, melancholic feeling whenever you start playing.
Comfort
The La Patrie has a comfort-feature that is appreciated by many customers, and that's the slightly radiused neck. If you know anything about quality guitars, it's that barred chords are extremely frustrating, and having a slightly radiused neck helps perform them better since the neck isn't completely flat and uncomfortable.
Tonewood
La Patrie's back, sides and neck are made from a solid mahogany wood while the top is made from a pressure-tested cedar top. The fingerboard and bridge are rosewood and the guitar is finished off with a high-class high-gloss custom polished finish.
Strings
La Patrie uses their own line of guitar strings, and the Concert is equipped with a set of Pro Arte Classical- Hard Tension strings. There is also a Classical- Normal Tension set available.
Features
This Cordoba comes with a hard case, in which you can keep your guitar safe and sound and away from harm. The case has a built-in humidifier too so that you can rest assured your guitar is kept in the best conditions and remains as pristine as it arrived.
Pros:
+ Flawless finish
+ Has built-in tuner
+ Clear bass guitar tones
+ Solid build quality
+ Slight radius on fretboard (helps in playing barred chords!)
Why We Liked It - If you need an instrument that you can rely on the sounds just as great plugged in to an amp as it does plugged out, then the Concert should provide you with all that you need. The finish is flawless and you will be able to sit and marvel at this guitar just as much as you will be playing it. Thanks to the natural lacquer finish you can easily see the natural wood color that helps present this guitar in a spotlight.
Cons:
- Action may be too low for some
The Yamaha Fg840 is the successor to the now, unfortunately discontinued, FG740. But fear not, many state that the FG840 is much better thanks to all of the improved features and advantages that it has over the FG740! The FG840 has a new, improved tone and is way more resonant than its predecessor, and projects in a clear, dominant way. If you want a guitar with a sound that will fill your ears with clear, sustained notes that don't hesitate or waver when plucked, then this Yamaha will be the ideal instrument for you.
Sound
The Yamaha FG840 sounds beautiful and has a full, clear sound that will make you wonder how such a seemingly budget guitar can produce such resonant, ringing sounds.
Comfort
Luckily, Yamaha knows that there are different people of different sizes out there, and that's why they offer both the dreadnought and concert sizes. If you're a bit bigger you may find yourself being more comfortable with a dreadnought, while smaller-sized customers will most likely find themselves more comfortable with the concert size alternative.
Tonewood
The top of this Yamaha is made out of a solid spruce while the back and sides are crafted from flamed maple which looks and fits great to the color of the spruce. The fingerboard, as is common with classical guitars, is made from a solid piece of rosewood while the neck itself is made from nato.
Strings
Many people recommend getting either the Ernie Ball Aluminium Bronze strings with this guitar, which have great projection and clarity and are corrosion resistant. Another recommendation is the Martin Silk and Steel strings. These strings are easy to press down thanks to their lightweight and have a distinct mellow sound that goes well with this guitar.
Features
The most appealing feature of the Yamaha is its affordability and its visually pleasing aesthetics. It's hard to find a guitar that looks so good anywhere else, the final layer of polish is flawless and brings out the true color tones of the wood underneath. Also, as is common with Yamaha's courtesy, the guitar also comes with a case!
Pros:
+ Two size options to choose from
+ Solid spruce top
+ Resonates clearly and powerfully
+ Arrives in guitar case
+ Comes in 11 color options
Why We Liked It - Yamaha's goal with the FG840 was to create another legendary guitar that would fit the FG 1966 series like a glove. The FG acoustic has been one of the world's best-selling acoustic guitars and that's thanks to Yamaha constantly improving their products. This helps them keep up with the modern trends but still staying true to the traditional nature of the instrument.
Cons:
- Action may be too high for some
Last but not least, we have another one of Cordoba's products, and that's the Cordoba C7-CE. This instrument is a definite step up from the C5 line and sports some of the finest tonewoods in the C series. If you're looking for a nylon-strung guitar that will help make your big dreams come true, then the C7-CE is the finest choice you can make. No matter if you're a beginner or a seasoned artist, this guitar will impress you with its playability and beautiful gloss finish. The traditional design of the C7 helps take you back to think about the traditional Spanish luthiers that made the design of this guitar come true. Cordoba helps continue the tradition and makes the classic design retain its significance.
Sound
The Cordoba C7-CE has a series of wonderful, vibrant tones that give the room and the music you play a lively presence. That is all thanks to the high build quality tonewoods that are used in the production of this guitar.
Comfort
The C7 has a classic Spanish body and no cutaway and is made for the right-handed part of the audience. The overall body shape of the guitar is comfortable to hold both while sitting down and standing up which is one of the few very versatile features that it possesses.
Tonewood
The top of the C7-CE is made out of solid cedar wood that helps the nylon strings achieve a clear, warm classic tone that is common with classical acoustic guitars. There is also the European spruce top alternative, which gives off a brighter tone than the cedar does.
Strings
Like many of the Cordoba guitars, this model comes with a set of Savarez Cristal Corum High Tension (500CJ) strings that help this guitar perform at its best.
Features
This Cordoba comes with a deluxe padded gig bag that will keep your guitar snug and cosy, and it's all included in the initial price!
Pros:
+ Comes with 2-year warranty
+ Solid European spruce top
+ Arrives in padded gig bag
+ Has Spanish fan bracing
Why We Liked It - The C7 has a great sound that comes at a great price, Cordoba knows how to combine both affordability and quality to make the best products for all of their customers.
Cons:
- May develop some buzz after a few years
Beginners - Another common assumption is that classical guitar is somehow harder than playing a regular steel-string guitar. In reality, classical guitars are often the best choice for beginners and young players. They are smaller and easier for youngsters to hold, and the nylon strings are far less harsh on the fingers.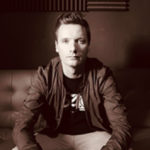 Classical Guitar Buyers Guide
What To Look For When Buying a Classical Guitar under $1000
Buying a classical guitar, whether it's your first or fifth purchase, can be extremely stressful! After all, you're committing to an instrument that you hope you will be able to use for months and years. Read on for the full buying guide!
Budget
There are a few things to consider when purchasing a classical guitar, first of which is the price. Is it better to invest in more expensive guitars? That may not always be the case. There are dozens of budget-priced guitars that sound better than guitars twice their price. That's why we wholeheartedly recommend for the future customers to take a bit of time out of their day to go to a Guitar Center store or onto YouTube to check how the candidates sound.
Sound
For example, let's take the Takamine Pro Series guitar and see a relevant demo:
The Takamine has a deep, rich sound that is fully different from a La Patrie Etude, of which a demo you can see here:
La Patrie Etude | Brickhouse Guitars
The difference between these two guitars is huge. Compared to the Takamine, the La Patrie Etude has a bright, clear almost mellow tone, contrary to the Takamine which is more warm and resonates deep in the top.
This is why it's important to compare and listen to the guitars you're considering on buying, each has their own soul beneath the solid spruce and cedar tops.
Comfort
Each guitar has their own distinct shape, and there are many sizes to choose from. Choosing a size that will fit you well is vital; since the guitar will be sitting on your lap or hanging on your shoulders against your body for hours. It's important to choose a musical instrument that will hold up well and not feel like a burden after a while, since that can easily demotivate you and discourage you from playing.
The most common guitar sizes are: dreadnought, parlour, jumbo, auditorium, Classical and small body.
Classical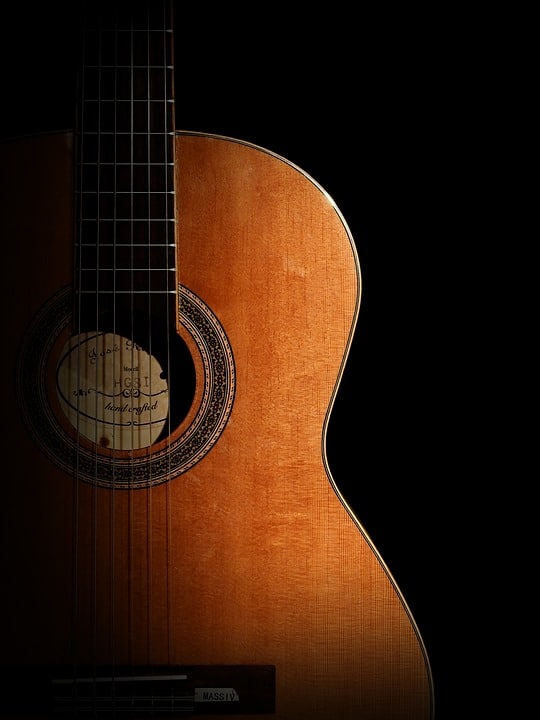 Since we have been mostly looking at classical guitars through this article, it would be beneficiary to talk a bit about their shape! Classical guitars have one of the most distinct shapes in all of guitar history, and you have probably seen them or owned one since they're popular beginner guitars.
They're strung with nylon strings and are usually small-scale to help enable the guitarist to hold them in their lap easier.
Unlike their steel-strung brothers, they need be held between the knee and the chest. Therefore, the size of the musical instrument matters if you don't want to be overwhelmed with a bulky body!
Classical guitars, as many may already know, are of Spanish origin and are commonly associated with the flamenco style of playing, though that's not their only trademark. Some classical guitars may have action that is too high for flamenco so it's recommended to look out and determine beforehand what you will be using your classical guitar for.
Necks
Some guitar necks can be extremely thick and bulky and that makes them close to impossible to hold, and that's why nowadays most brands make narrower, thinner necks. These help enable quick access and coordination on and around the neck and fretboard. Many companies also produce guitars with radiused necks nowadays to help the player play classical guitar with ease, this especially concerns the barred chords!
Radiused Necks
Many people don't know that necks have their own designs too! When we mention radiused necks we mean how much the neck is curved under the fretboard, which in turn determines how comfortable it is to hold. There are several types of necks that are used nowadays, and those include necks that are: u shaped, soft-v shaped, oval c-shaped, hard v-shaped, flat-oval shaped and medium v-shaped.
Most brands mention if their necks are radiused and how much, therefore if you go to a store to check out a few guitars it shouldn't a problem to later purchase a guitar online if you have the appropriate information about its build quality.
Tonewood
Guitars are of course made of wood, but there are at least a dozen types of woods that are used for making a guitar, and each guitar has a different combination. The most common woods that are used to make guitars are: cedar, spruce, rosewood, maple, mahogany and koa.
Spruce
Spruce is possibly the most widely used guitar wood and is one of the lightest woods on our list, which gives it the go-ahead if you're looking for high-velocity sounds. Soundboards made from spruce wood are very versatile and ideal for players who need a guitar that can be used both for strumming and finger style playing.
This type of guitar wood is also generally very light in color, taking on a creamy white or light pinkish tone depending on the type. Guitars made from spruce wood have a wide dynamic range that will enable you to play without any delay and with superior articulation of sound.
Spruce wood usually needs a bit of time to reach its full playing potential, that's why it may take a months or even years to start hearing the full potential of this wood.
Cedar
Cedar wood is generally darker than solid spruce wood, and is less dense. This gives it a darker, deeper tone that is often described as warm and cozy with a hint of richness. If you like more aggressive playing and you tend to pick away at the classical guitar strings with a severe intensity, cedar top guitars may not be for you. Cedar top guitars can lose clarity of sound if they're put through too many intense practice sessions.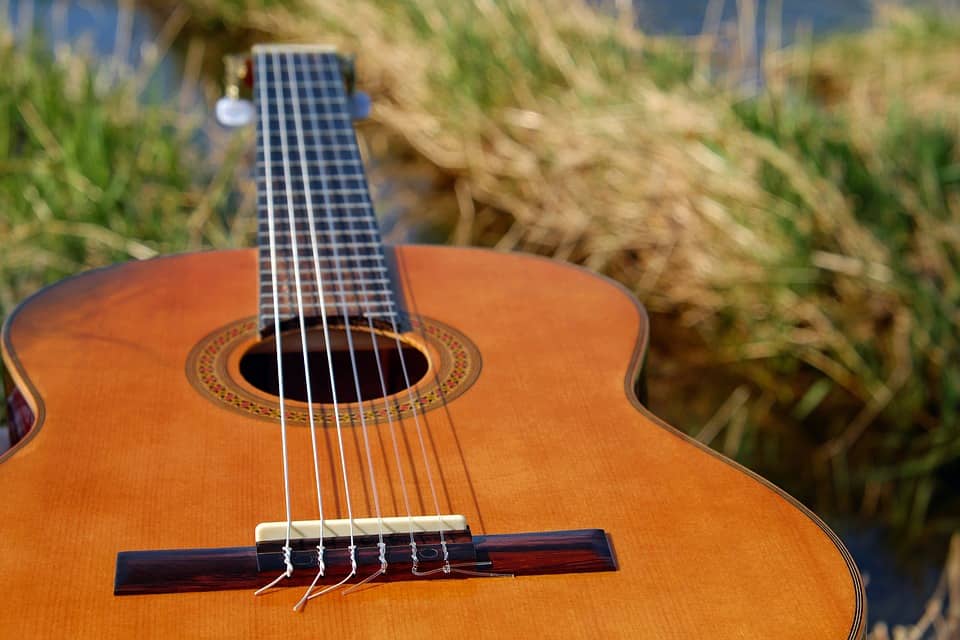 Cedar is also considered rather quiet when you compare it to other tonewoods. That's why it's not a recommended wood for people who want loud, projecting clarity across the whole fretboard. The trademark of the Cedar wood however is its warm, rich sound when it's played quietly and tenderly and makes for a great guitar to accompany ballads and calmer songs.
Solid Rosewood
Since solid rosewood is usually very rare and expensive, it's a very uncommon practice to use it as a top. However, after reading our product reviews, you may have already noticed that rosewood is very popular when it's used to make the neck, bridge or the back and sides - sometimes even a solid rosewood fretboard. It has a very distinct rich and warm sound that is the complete opposite of maple!
Maple
Maple is possibly the lightest colored tonewood on this list, even lighter than spruce! It usually appears almost white, and that's why it gives a great contrast when combined with other woods. Maple wood is very tight and that gives it a very bright, cutting, sharp tone that is a distinct first-choice when it comes to clarity of sound.
The sounds sustain exceptionally well when playing a maple guitar, and thanks to the tightness of the wood, you get very articulate sounds when playing chords. When strumming a D for example, you will be able to hear all of the strings clearly and flawlessly without the sounds blurring together and losing their distinct sound.
Commonly, maple is used for the back and sides of guitars but can also be seen as a top from time to time, although that's much more rare.
Mahogany
Mahogany wood is not usually used for crafting the tops of guitars, and that's a rather uncommon practice that has been somewhat present since the early 1920s, but it's easier to find mahogany wood on the backs, sides and sometimes even necks of guitars. Mahogany tops are usually played by blues-guitarists that enjoy the intense, punchy tone that is common in that genre of music. These types go particularly well with harmonica pieces.
Mahogany often takes on a deep, red-brown color that often contrasts well with the lighter woods, like the spruce. It has a deep, distinct tone with a punchy, wooden sound that is enjoyed by many guitarists thanks to its strong emphasis on sound.
Since mahogany is a very dense and thick wood, getting the best, original sound from it may take months and years of playing, much like with the spruce, or even longer. Regardless, the more you play the mahogany the better it will sound, and that's a reward many are willing to wait for.
Demos
If you're interested in listening to a few of the tonewoods that we listed above being compared, we recommend this video which packs a lot of useful information as well as presentations:
Wildwood Guitars and Taylor Guitars Present: Acoustic Guitar Tone Woods
Classical Guitar Strings
Many guitar brands sport their own sets of strings that are made under the company name, but it's not uncommon for companies to use and promote strings from other brands too. Regardless, it's extremely important to know which set of strings your guitar currently has so that you know what you have to work with, that's why we decided to list which guitar has which set of strings under each review.
This will help you determine if the strings are right for your style of playing or if you need to change them. Every seasoned guitarist knows that good strings are just as important as good tonewood. There is a large difference between acoustic guitar strings, and classical strings.
Features
Each brand has a few special additional features that it provides with their guitar, be it a stand, a guitar case or a new acoustic guitar pickup, it's important to know what bundles you're getting and if you need the extra accessories. Most of the time, with guitars over $500 you will be getting a gig bag so that you can keep your guitar safe and sound when you're traveling or not playing.
What to look for in a budget Classical Guitar?
Tonewoods & Strings
When buying a budget guitar, it's important to look at the tonewood that it is made out of and the kinds of strings that it is equipped with. These are the two most important factors that will contribute to the sound that your guitar makes and how durable it will be.
Quality Brands
Many people are not afraid to buy budget classical guitars anymore since many top brands like Yamaha, Ibanez and Fender have given customers faith that you can get a budget guitar that has quality sound regardless. The most important thing to do, if you're on a budget, is to check what bundles the guitar comes with.
Bundles
For example, if you have less money to spend you might want to buy a guitar that already has a case included in the offer, as well as a tuner, an extra pair of strings and the alike. This will help ensure that you're ready for your guitar journey and that you have all the necessities that you need. These tips will help you find quality guitars for the money.
Classical VS Acoustic Guitar
There has been a lot of confusion over the years on whether classical and acoustic guitars are the same thing and many people tend to think that they're, but the two couldn't be more different! There are quite a few differences between the two and we're here to help you what they're and why they matter.
Fretboards
First of all, the fretboard of an acoustic guitar is a lot thinner than the fretboard of a classical. Classical guitars also don't have marker dots on the frets that indicate the 2,4,6,12 and 14th frets, which is why many beginners take to starting out with an acoustic since it provides a bit more support during the beginning months and years. A popular choice of wood is a Rosewood fretboard. Read on to find great guitars for beginners!
Body Style
An acoustic guitar usually come in a bigger, dreadnought shape that may feel bulky and overwhelming for some since it's significantly bigger than a classical.
Usually you also won't see any cutaways on classical guitars, since they're rather compact and small and made to be held between your chest and knee pointing up to the sky.
Prices
Beginners more commonly use classical guitars, since they're cheaper than the acoustic. That's why you have probably seen quite a lot of classical guitars for beginners in your life up to now!
Classical Guitar Strings
The biggest difference between an acoustic and a classical guitar is, in fact, the strings! An acoustic guitar uses steel strings while the classical uses nylon strings. Both of these types of strings vary greatly from each other.
Nylon string guitars are mellower in tone and are easier to press down on the fretboard, but they're thicker than steel strings too. They have a soft, cozy tone that is completely different from the bright, snappy sound of the steel strings that are used on acoustic guitars. See the top classical guitar strings here.
What Are The Top Classical Guitar Brands?
The top brands for classical guitars include: Cordoba, Takamine, Yamaha and La Patrie.
What Is The Top Beginner Classical Guitar?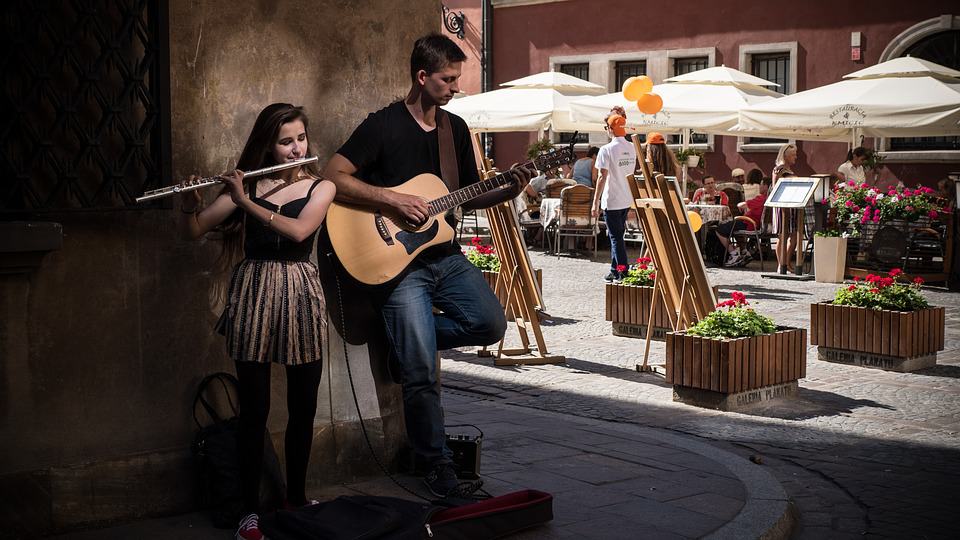 The best classical guitar for a beginner has to be anything made by Yamaha.
They have dozens of color choices with each product and most of their guitars come with bundles that include tuners, classical guitar strings, cleaning kits etc.
We can wholeheartedly recommend the Yamaha C40 for any beginner, since it comes with a stand, case, learning guide, picks and a tuner! The Yamaha SLG200N Nylon String Silent guitar is also a good choice.
Conclusion
Now that you have been thoroughly educated about the uses, features, and sounds of the best classical guitars, it's time to ask yourself: which guitar is the right guitar for me?
We recommend for you to narrow down the list of competitors that you cannot decide between and go from there. A list can help with this; writing down the pros and cons of each guitar and stating why it fits you and your future plans is also a great way to help you decide. When you have a narrow list, you can go to your local guitar store, try the guitars out or watch a few videos online that will show you how the guitar sounds compared to the others.
Regardless, no matter which classical guitar you end up choosing, we're sure you will love the journey that took you to make the final decision to buy your dream musical instrument!
Expert Tip
If you're playing a difficult passage, and your hands are tangled all over the fretboard and don't know what they're doing apart from trying to relentlessly catch up with the track but failing each time, slow down!
Break down the passage, analyze which part is causing you the most trouble and practice that.
Did you know?
Guitars from the 16th century were called vihuelas and originated in Spain. A vihuela was typically a four or five string musical instrument that evolved to look like our modern 6-string guitar over time. Read more about the design of the classical guitar in this study.
If you've enjoyed this review by Music Critic, please leave a positive rating:
[vc_separator