Every guitarist knows how important it is to use the right strings, and how much they can change your tone and feel, but what strings are the best classical guitar strings? You might be aware of certain brands that you know are good, but what's the difference between their different classical strings and is it really any use to pay more to get a more exclusive set of strings rather than going for just acoustic guitar strings or similar?
We know that it can be tricky, and it does take some time to do your research if you have to go to many different websites to find the answers to your questions regarding the different string sets and options. For that reason; we decided to do the research for you, so that you can find all the information you need in the same place.
We have read through hundreds of reviews and watched lots of video reviews to make sure that we have included what in our opinion are the best strings, and we're positive you'll find strings among the ten that will work for you, and things to consider when buying Classical Guitar Strings. Looking to buy a new classical guitar? Check out the top 10 classical guitars under $1000.
We know that there are some questions you might have about guitar strings, such as how you string the guitar and how long strings last, and we'll include the answers to the most commonly asked questions too, so that you'll be a guitar string pro by the end of this article!
Are you ready to take a look at the string sets we've picked out? Great, let's get started! Make sure to watch the YouTube videos we've linked to in order to hear what the strings sound like too! Play Ukulele? Check out our review of the best strings for ukulele's right here.
At a glance:

Our top 3 picks
Our team's top 3 recommendations
Best Overall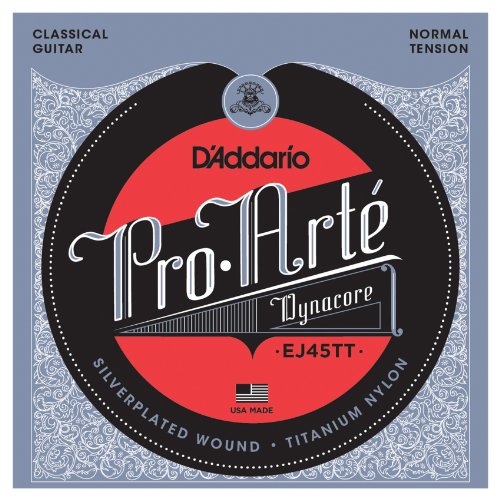 D'Addario EJ45TT ProArte Nylon DynaCore

Titanium trebles for brightness and projection
Normal, hard or extra hard tension
Made in the U.S.A.
Durable
Premium Quality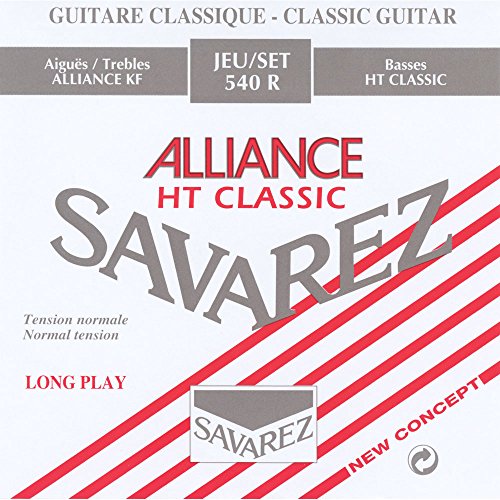 Savarez 540R Alliance

Titanium trebles for brightness and projection
Normal, hard or extra hard tension
Made in the U.S.A.
Durable
Great value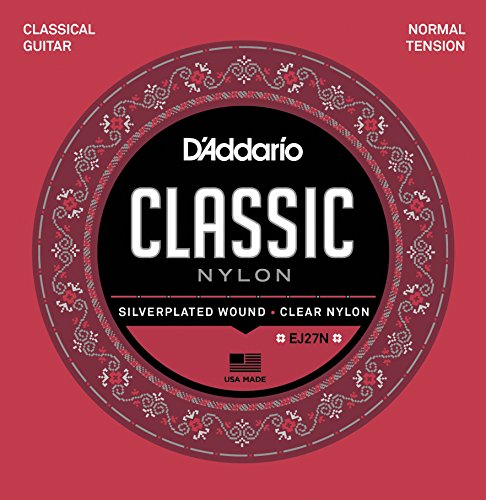 D'Addario EJ27N Student Nylon Classical Guitar Strings

Titanium trebles for brightness and projection
Normal, hard or extra hard tension
Made in the U.S.A.
Durable
View the Best Classical Guitar String Set of 2023, Below.
1. D'Addario EJ45TT ProArte Nylon DynaCore
We'll start off with a favorite among many classical guitarists, D'addario ProArte nylon classical guitar strings. It seems like everyone who tries these strings just instantly fall in love with them. The tone and feel is really round and full and they are very durable.
Here is a really good video to watch if you're interested in these Pro Arte strings. You can really tell how enthusiastic the guitarist is about them!
Andras Csaki on His First Experience with D'Addario Dynacore Strings
Pros:
+ Titanium trebles for brightness and projection
+ Normal, hard or extra hard tension
+ Made in the U.S.A.
+ Durable
Why We Liked It - D'addario brags about their Pro Arte DynaCore basses and titanium trebles, and we must agree, the result is actually great. You can get these classical strings as normal tension, hard or extra hard, and they're made in the U.S.A. so that D'addario has control of the whole production chain.
Clean your strings - Yes, they're cheap and you change them every 3 months (you do, don't you?), but cleaning your strings can really balance the tone across the whole of the instrument. A specialist lint cloth is way better than your greasy t-shirt, or go the whole hog and get a string-cleaning tool.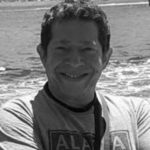 Next up are these 540R Alliance strings from Savarez, they are normal tension. The treble strings are so called carbon fiber strings, and the bass strings are wound, silver plated strings.
Watch this YouTube video and try to listen and see if you like the tone and feel, as well as how little left hand guitar sounds there are.
Savarez Alliance HT Classic normal tension
Pros:
+ Normal tension
+ Carbon fiber trebles
+ Wound bass strings that are silver plated
+ Minimized left hand noise
Why We Liked It - The bass sets in the Savarez 540R Alliance are quite stiff and offer good projection and the trebles resemble classical guitar strings, and this minimizes the left hand guitar sounds remarkably, which is really good.
3. D'Addario EJ27N Student Nylon Classical Guitar Strings
Ok, let's face it, even if guitar strings are quite reasonably priced compared to other string instruments, sometimes you want to find string sets that are as cheap as possible but still do the job well. D'Addario's student strings give you really good bang for your buck. You can choose if you want normal or hard tension and the strings come in corrosion resistant packaging so that the strings are as fresh as the day they were made.
Of course you want to hear what these D'Addario EJ27N Student Nylon Classical Guitar strings are capable of, so check out this video!
D'Addario EJ27N - cordes de guitare classique pour débutant
Pros:
+ Cheap
+ Good all-round strings
+ Perfect for students
+ Silver-plated Copper wound strings
Why We Liked It - These D'Addario EJ27N Student Nylon Classical Guitar strings work well for all kinds of classical music but also if you like to play some pop songs once in a while, in other words, good all-round strings that really suits beginners and students. The trebles are clear nylon and the basses are silver plated, copper wound strings.
Change it up! Some guitarists stick with the same strings for decades, but they're missing out. New nylon composites and amalgams are being developed all the time, and the difference they make can be amazing. So if you can't afford a new guitar, try some different strings - they might even make you practice more!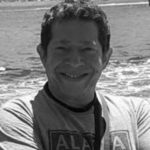 4. Savarez Corum Alliance 500AJ
Here is another set of strings from Savarez, Corum Allience 500AJ. The trebles are KF and the basses Corum, which makes the bass sound very round and full, but still with a good projection.
The strings are high tension, and if you want to know what they sound like, you can check out this video. Sure, the guy speaks French, but don't worry about that, just listen to the music!
Pros:
+ High tension
+ Corum basses
+ Great tone and feel
Why We Liked It - Many reviews reveal that the classical guitarists that use these strings often feel like these strings really make the guitar sing, which is interesting, because many musicologists agree that musical instruments sound the best to the human ear if they resemble the human singing voice, so that makes these strings a great option. You can check out the Savarez 500cj Corum Cristal classical guitar strings as an alternative.
5. D'Addario EJ45 ProArte
You probably know that D'Addario sell a lot of guitar strings, but do you know what strings they sell the most of? You guessed it, it's D'Addario EJ45 ProArte!
The classical strings are also available in four other options, such as coated strings so that you get a four times longer life span per set of strings, one so-called composite option to enhance the projection, a Dynacore option (which is number one on this list) that will give you better flexibility and is more responsive and last but not least a lightly polished option for reduced finger noise.
Let's listen to what these string sets sound like, shall we?
D'Addario EJ45 Pro-Arte Nylon strings testing
Pros:
+ Versatile
+ Long-lasting
+ Affordable
+ Coated strings
+ Extremely popular for good reason
Why We Liked It - These classical strings have normal tension and laser sorted clear nylon treble strings that are great for getting precise intonation. The basses give you a warm tone and the balance between the bass and the trebles is perfect.
6. D'Addario EJ25B Pro-Arte
Are you into flamenco and Spanish music? If you are, you're in luck! D'Addario's EJ25B Pro-Arte strings are really good for that kind of music, you'll get snappy bass strings and light trebles that takes your flamenco to the next level. The strings are very flexible and enable you to get that perfect tone, that is, combined with the right classical guitar technique, which is of course essential for the genre.
The strings are made in the U.S.A. and are very high-quality. D'Addario is a brand name that most classical guitarists are familiar with, because they know that it's a brand they can trust. These particular strings are made of black nylon, but there is an option with clear nylon as well.
Pros:
+ Perfect for flamenco and Spanish music
+ Black nylon
+ Durable
+ Flexible feel with a quick attack response
Why We Liked It - The strings are designed to provide perfect intonation and to be very durable, which is good when you're strumming them with all of that Spanish passion that otherwise give the strings kind of a hard time.
7. Savarez 520P3 Traditional
There are some products that don't really need an introduction, just a recommendation. We believe this is that kind of product. These strings barely have a product description on Amazon, and yet its reviews reveal that it's some of the best strings out there for classical guitar. These high tension strings sound great and the G string is wound, which gives it a very bright and nice sound. This is good because the G string can sometimes be a problem, it's quite often 'the boring string', that doesn't have much character.
Pros:
+ Great sounding classical strings
+ Wound G string
+ Smooth, velvety trebles
Why We Liked It - The trebles are very smooth, like velvet, and they allow you to easily play and move your hand around without the string sticking to your fingers.
8. D'Addario EJ46 Pro-Arte
Hard tension strings with clear nylon that are great for getting precise intonation and perfect projection, precision wound basses for a warm tone.
If you think this sounds good, then these are great strings for classical guitar instruments in your home. Ok, let's face it, that wasn't the most amazing description, and there are strings that have much more you could say about them. But sometimes you don't really care about getting the coolest strings on the market. Beginners and amateurs most often can't tell any difference between different strings, and then it just gets really difficult to choose if there's too much information to read up on.
So if you've been reading through the reviews on this list and started to feel more and more indecisive, it might be a good idea to just go for these strings. They'll probably be everything you need as a beginner and you won't have to worry anymore. The only thing they're not great for is flamenco, but other than that they work for pretty much everything!
Curious what they sound like? Check out this video!
D'addario Pro Arte EJ46 Hard Tension
Pros:
+ Good all-round strings that work for most genres
+ High tension
+ Clear nylon classical strings
+ Good projection and intonation
Why We Liked It - Sometimes it's better to keep it simple and for that reason these strings might very well be the ones for you. They're good all-round strings that work well for classical guitar music and they're versatile enough to allow you to play with the right emotion, every single time.
What's the most annoying thing about playing the guitar? If you ask us, it's left hand noise! It's just so irritating when you move your hand and instead of just smoothly going to the next chord, you just hear a heart-breaking 'Sqeeeeeak'. Nobody likes that, especially not on recordings. So what can you do about it? It might surprise you, but what strings you use makes a big difference (or maybe that didn't surprise you at all). Anyway, we think that these strings are an excellent way of finding a solution to this problem.
Pros:
+ High-quality
+ Similar to gut strings
+ Reduced left hand noise
+ Durable
Why We Liked It - These strings are supposed to offer 'similar elasticity and density to that of gut strings' and this means that since they have a smoother surface, the friction is reduced, which means that the left hand noise is much less noticeable.
First we just have to say it, the packaging of these strings looks amazing! It brings about an anticipation that these strings must be really something special. And they are! These silver plated wound, high tension strings are really good, and many professional guitarists swear by them.
Here is a video where you can hear what we mean! Sure, the guy speaks German, but don't care about that, just listen to these guys when they play!
Hannabach Strings - Alegrias Guitar Trio - Augsburg
Pros:
+ Awesome sound
+ High-quality
+ Extremely popular
Why We Liked It - If you want strings that really take your music to the next level, these are the ones to go for. Many are the classical guitarists that would never buy other strings because they know that none of the others really stand a chance. So do yourself a favor and buy them. Sure, they cost slightly more than others, but it's definitely worth it!
Never use steel - As tempting as it might seem, never, ever fit a classical guitar with steel strings. The increased tension you need to tune steel strings can eventually warp the neck of your guitar, which is often an expensive fix. So remember: nylon strings good; steel strings bad.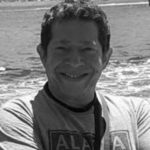 Classical Guitar Strings Buyers Guide
Brown paper packages tied up with strings, these are a few of my favorite things! Except it's guitar strings, that is! How does it feel, are you a bit wiser as to what strings you should buy? No? Oh well, fair enough, I guess you need a little bit more information before you make your final decision. Because we get it, sure, now you know what strings are good, but you still haven't had the chance to find out how to actually put on new strings, and anyway, what's the reason that we only have nylon strings for classical guitars on the list, what about steel strings? Where are those?
Yep, there are a few questions you need to find out the answers to, so go ahead and read our buyer's guide that will help you to learn more about guitar strings and will help you with that last bit of knowledge you might need in order to make a decision.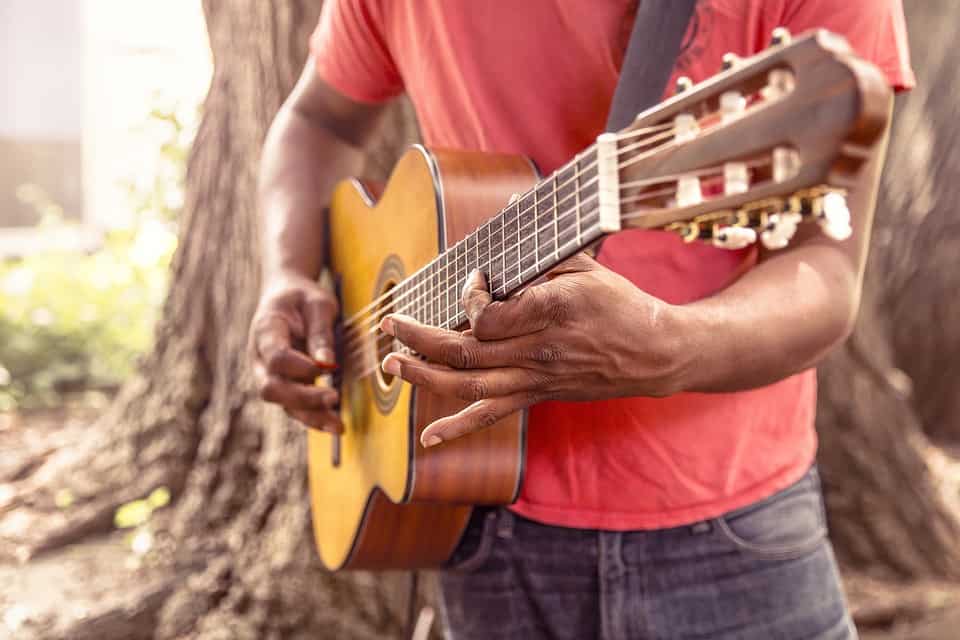 If you still have no idea what strings to go for, select three strings from the list that you want to compare and make your own list of pros and cons. Sometimes this is the easiest way of making a decision because it gets very visual. If you see that one type of strings has four cons and one none whatsoever, you'll know which ones to go for. And never underestimate YouTube, listen to the strings you're interested in buying!
How to String a Classical Guitar?
So, your new strings have arrived, and you take the old ones off and then you realize that you have no idea how to put the new ones on… Don't worry, we've got you covered! We would also recommend you to look at YouTube videos or maybe ask a friend to help out the very first time you change your strings. It's always easier to watch somebody else do it and then imitate instead of just reading and guessing that you're doing it right.
How to Tie Classical Guitar Strings
• The first thing you need to do, as we mentioned, is to remove the old strings. This isn't very difficult, start by unwinding the strings. You can take all of them off at once or change one at the time, but the easiest way of doing it is just doing them all at once. There's really nothing to worry about in this step, just take them off!
• You'll start with your 6th string. Stick the end through the bridge. A piece about as long as your thumb or even longer should be sticking out. Now you take that little piece and loop it over the bridge, and up, under the long string. Tuck the little piece under itself to make a knot and press the long piece down so that it's holding the little piece of string in place and it's pointing to the right, just like when you just had put it through the bridge. Now tighten the knot by pulling both ends.
• Do the same thing with the other strings, but the three higher strings should be looped three times since they're thinner.
• Once you have fastened all the strings to the bridge, it's time to attach them to the tuning pegs. Turn the tuning pegs to that the hole for the strings are faced up, to the front of the guitar.
• Put the string through the hole once. You're now going to make a simple knot by taking the end of the string up over and then under itself. Now wind the string up until it's tuned. This way the string will wind on top of itself. Try to get this little knot as close to the middle of the guitar head as possible.
• You're going to have to retune your guitar often in the beginning, because new classical strings stretch. This doesn't mean that you've put them on the wrong way, it's perfectly normal.
• If the strings loosen up or fall off, just try again!
What Are Guitar Strings Made of?
Guitar strings were originally made from animal intestines but thankfully it's not like that nowadays! There are two types of guitar strings, steel, that suit genres like country music and rock, and nylon classical guitar strings, which is what you'll be using on your classical guitar. Always make sure to use the type of string your guitar is designed for. With different options for electric guitar instruments, strings for acoustic guitars and classical guitars - we can help you.
How Long Do Guitar Strings Last?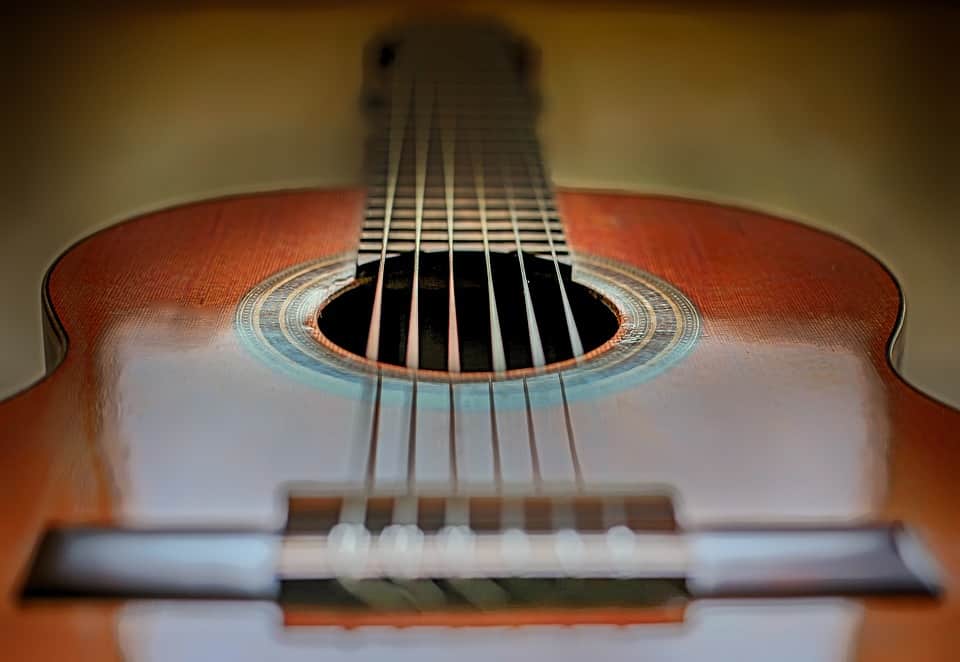 If you need to ask this question you don't have to worry about changing strings often. The truth is that the answer to how long guitar strings last depends on how much you play. A professional guitarist will know exactly how often he needs to change his strings, whereas a beginner that doesn't play very often or long can go years without changing strings since they're never that picky about it anyway. Sure, it does happen that strings break, but most often you don't have to wait until they do so to change strings.
How to Choose Guitar Strings
It might seem difficult to decide what strings you need. Two main factors are if you need nylon classical strings or steel and what tension you want, more about that in the next question.
Another important aspect is, of course, the sound, which is the reason why we've linked to YouTube videos in most of the reviews so that you can listen to them. There are also strings that are good for reducing left-hand noise, so if that's something you have a problem with you might want to buy strings that are specifically good for this.
Classical Guitar Strings High Tension vs. Low Tension Strings
Nylon Classical Strings Vs Steel Strings
As we said before you need to make sure that you use nylon strings for classical guitar. This is not just a recommendation, but a rule.
When it comes to the tension you have more options. You can choose to buy low tension strings. They have a slow attack, and a smoother, cleaner tone. They're perfect for baroque music, for example, Bach and similar music.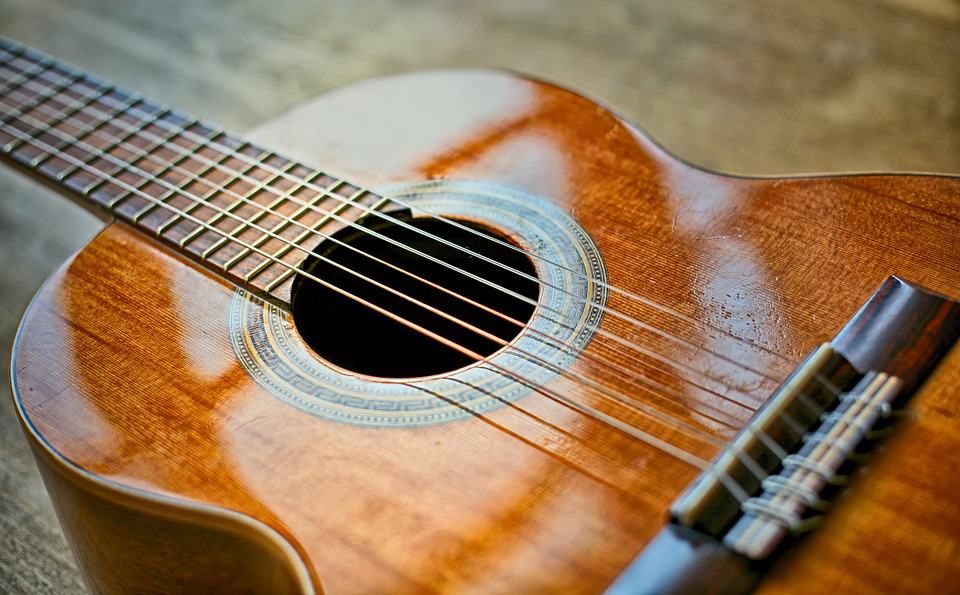 High tension strings are better for passionate, Spanish music like flamenco. You get an aggressive attack and more life in the tone.
It can be good to know that hard tension strings are, like it sounds, harder, which means that they're also harder to press down.
So if you know that hand strength isn't your forte, you should probably go for either medium tension or low tension strings (light tension), and if you want to eventually get hard tension strings, do lots of classical guitar technique exercises that will build up your hand strength.
Expert Tip:
Always keep an extra set of strings at home, in case one should break when you least expect it! You want to avoid any problems with your classical strings!
Did you know?
There are electric guitar string winders that you can use instead of winding your classical strings by hand - it takes forever!
If you've enjoyed this review by Music Critic, please leave a positive rating:
[vc_separator