A classical guitar is a gorgeous instrument that is popular with people of all ages. It's ideal as a first instrument, and it is versatile in terms of the genres that it can be used to play. But when it comes to choosing one, novices can be overwhelmed by the vast number of them that is available. We've decided to do a lot of the hard work for you. We've selected our ten best classical guitars on the market, which all deliver exceptional value for money.
We'll provide you with all the essential information so that you can make a wise investment. The key characteristics that we'll focus on - besides value for money - are the sound quality, playability, and build quality of the instrument. The products in our list will be ideal for musicians of a wide range of abilities, and will also appeal to people with different budgets.
We also provide you with a buyer's guide too. You'll find all the most commonly asked questions that a prospective buyer might ask, as well as the essential answers to the questions too.
Now, let's move onto the important list so that you can be in a good position to choose your future, beloved instrument.
You may also like: Best Classical Guitars For Under $1000.
At a glance:

Our top 3 picks
Our team's top 3 recommendations
Best Overall

Cordoba C12 SP

Traditional design with a modern flourish
Premium tonewoods
Built-in truss rod.
Premium Quality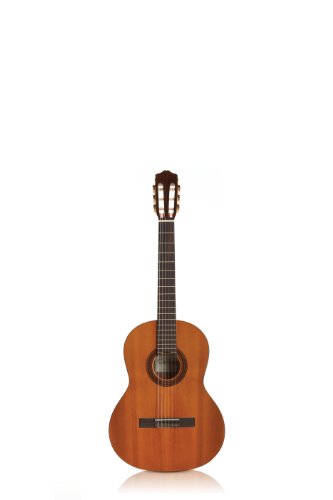 Cordoba Dolce 7/8

Traditional design with a modern flourish
Premium tonewoods
Built-in truss rod.
Great value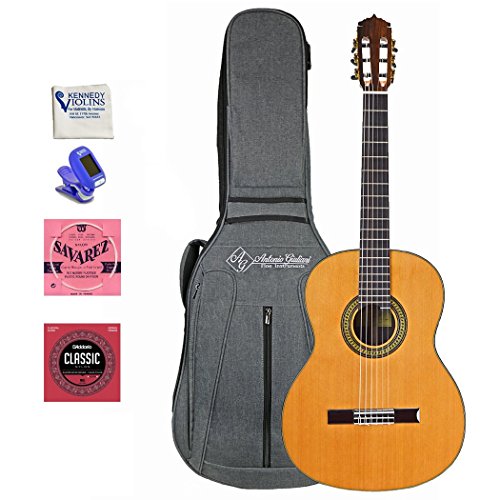 Antonio Giuliani CL6

Traditional design with a modern flourish
Premium tonewoods
Built-in truss rod.
View The Best Classical Guitar Below
This full-sized, classical guitar is an elegant instrument. It features a perfect combination of traditional and modern features. Key to the quality of this product is the fact that has been hand-made. It features high-grade materials, such as European spruce and Indian rosewood, which enhance the durability of the instrument. These are premium tonewoods that also ensure that it delivers a deep, full tone.
Another premium feature of this classical guitar is the fretboard, which has been crafted from ebony. It is raised from the 12th fret, and this helps to make playability even easier. The smooth frets are also comfortable for moving your fingers around. It truly is an effortless instrument to play. It's also got a modern, lattice-braced, spruce top that is durable, as well as contributing to the big projection that this instrument produces. The tone is sumptuous too.
It is made in China but there's no need for that to put you off. This instrument plays and looks like it should cost thousands of dollars. To provide further value-for-money, it also comes with a protective, hard case.
Pros:
+ Traditional design with a modern flourish
+ Premium tonewoods
+ Built-in truss rod.
Why We Liked It - The Cordoba C12 SP has a very commanding sound and beautiful design features. It truly deserves its place at the top of our list. An exceptional product.
Neck Size - As we've already mentioned, classical guitars invariably have wider necks than a standard acoustic. But don't let that put you off! Practicing on a classical, even just twice a week, can really help to strengthen your fingers - especially for holding down barre chords.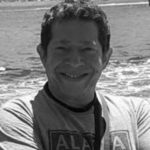 The Cordoba Dolce 7/8 is a superb choice for guitarists with smaller hands. It isn't as large as a full-sized guitar, which can be too big for small hands to maneauver the fretboard. But it also isn't as small as a 3/4 sized guitar, which makes it a happy medium between the two non-standard sizes.
This is a lightweight instrument too. That's not just good for the times you may want to strap it to your shoulders. It also makes it more portable, as you don't need to worry about it weighing you down when you carry it to lessons or rehearsals.
It is mainly constructed from mahogany, with rosewood accouterments. It has a solid, Canadian, cedar top that's been finished with a gloss.  It is traditionally braced in a Spanish guitar fan style.  It also features an in-built truss rod, which is a typical feature of Cordoba guitars. To top it all off, the tuning machines are gold with pearl buttons.
This is an affordably priced instrument that is well-suited to adult guitarists with smaller hands or younger guitarists who want a top-quality instrument to learn on.
Pros:
+ 7/8 size
+ Solid top
+ Truss rod
Why We Liked It - This is a gorgeous instrument that is an absolute dream to play. The frets are the perfect size for smaller hands, and the 7/8 size also enahnces the ease of playability. The tone is exceptions for a low-priced product like this one. If you're looking for an alternative to this guitar, then we can recommend the Cordoba C& CD, Cordoba C5, or the Cordoba C9 as models that offer equally as good quality.
This classical guitar from Antonio Giuliani features a high-quality, mahogany neck, and a solid rosewood fretboard. These are features that are rare for products in the same price range.
Let's begin with that excellent fretboard. It is hand-leveled and planed with exceptional accuracy and attention to detail. It is then crowned and polished, with the frets then being dressed for added comfort.
Next, we have the solid top that's made from Canadian cedar. This feature contributes to the durability is this product, as well as enhancing its looks.
It features nylon strings that have been handmade too. This means, once again, that you'll always be assured that you'll get a flawless product when you purchase a Giuliani. These strings produce a bright, crisp sound that's enhanced by the full rosewood back.
Overall, there's little to fault this wonderful instrument that exemplifies a high standard of craftsmanship.
Pros:
+ Low price
+ Handmade
+ A soft case, spare guitar strings, a capo, a digital tuner, and more are included in the package
Why We Liked It - It's an affordably-priced product that has a handmade construction. When you consider the quality of the instrument, as well as all the handy accessories that it comes with, then you'll understand why we've rated it so highly. A superb value-for-money pick, in our opinion.
Don't underspend - Even at beginner level, you should steer clear of classical guitars costing less than $100. Anything cheaper will most likely be made of plywood which can pull apart after a time, effectively making the guitar useless. And they sound terrible as well! For classical guitars in particular, it's always better to spend a bit more initailly, saving you a more expensive purchase later on.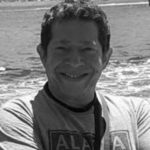 This is another excellent product from Cordoba. It's a full-sized, nylon-stringed, classical guitar that has a traditional, Spanish quality to it. If you're looking for an instrument to be used for Latin music, then this is the one for you. It's a very popular product, and we can understand why.
Let's have a look at some of its key features. Firstly, it has a nato neck and a rosewood fingerboard with 19 frets. It's also got a bone saddle. There are 6 nickel tuners, and we found that it retains tune very well.
In terms of materials, it ticked our boxes too. It's got a solid, cedar top, mahogany back and sides, which is a mixture of materials that combine perfectly to produce natural sustain and fantastic resonance. That tone includes bright trebles and rich mids. It's certainly lively, and we liked that a lot about it. The looks of this product are also vibrant. It's got a rosette around the soundhole which has been hand-laid. It's topped off by a matte, satin finish.
It comes with Savarez Cristal Corum high-tension, classical guitar strings, as well as a truss rod.
This product is perfect for beginners or advanced guitarists, in our opinion, as it delivers a huge amount of quality across the board.
Pros:
+ Affordable price
+ Stays in tune
+ It comes with a truss rod for adjusting the string relief
+ Solid cedar top
Why We Liked It - It's an excellent, entry-level guitar that delivers bright, lively tone. For anyone who wants to create Latin music, then it's a solid choice, we think, but it is versatile too, so don't let the Spanish-vibe put you off if you're planning to play a different style of music. Overall, it's quite simply a typically, high-grade instrument from Cordoba.
Despite being a young company that was founded in 1997, Cordoba has quickly established itself as a leader when it comes to classical guitars. Why? Simply because it delivers consistent quality, with the craftsmanship second-to-none, and with price tags that are the most reasonable on the market.
The C7 is one of Cordoba's most popular models, and you only have to look at it to see why. It's got a rosewood fretboard, bridge, and back. It also features the distinctive, characteristic decorative inlay that is found on lots of Cordoba guitars. It comes with high-tension strings, just as our last Cordoba also featured. It measures 39", has 19 frets, and the neck is approximately 2 inches in diameter.
Again, typically for Cordoba, it features traditional, Spanish guitar fan bracing as opposed to x, lattice, or ladder bracing. This makes for a warmer sound as the acoustics are centralized by the soundhole and the top can vibrate much more freely.
It's a durable product too, we think. That means that it will withstand a lot of heavy use, so if you're wanting an instrument that you can improve your skills on, this one is a good choice. It comes with an excellent gig bag for carrying it around in too.
Pros:
+ Traditional design
+ Lightweight and responsive
+ 2-way truss rod
+ Free gig bag
Why We Liked It - The color contrast between the Indian rosewood and the solid spruce gives this guitar its stunning looks. But the looks are matched by the deep, resonant tone that is the key feature of this product. Cordoba is a brand that can be relied on, so we can happily recommend this superb instrument.
Yamaha certainly knows a thing or two when it comes to musical instruments. This is especially true for student instruments. This manufacturer has been the first choice of many aspiring musicians through the years. It always delivers a lot of quality for an affordable price. And that's exactly what this product offers too. It would be a great entry-level guitar, in our opinion, and that's not just because of its low price but because of its gorgeous tone too.
The fingerboard width is 2.05 inches and is made from rosewood. It's got a nato neck. The body is made from spruce and is complemented by rosewood sides, as well as a meranti back. These components are all high-grade and better than you'll find on products in the same price range made by other manufacturers. The natural gloss finish tops off the beautiful looks.
Pros:
+ Is part of a beginner's bundle that includes lots of useful accessories
+ Affordable
+ Typical Yamaha quality
Why We Liked It - It's a bargain bundle that features a superb guitar which is ideal for beginners, in our opinion. Yamaha can always be relied on for value-for-money, and that's what this instrument offers. We particularly like the way that this instrument looks too.
Now we have another excellent Cordoba product that's part of its C series. It's the first on our list that features all solid woods, not just the top, as has been the case with the previous models. It's not laminated either. It is, however, completely handmade, featuring spruce and Indian rosewood.
It's also got a beautiful, in-laid, mother of pearl rosette that is inspired by 1920s Esteso design. The depth and warmth of the tone produced by this solid instrument is phenomenal. It's full-sized, which is ideal for adults of all levels. And the premium features of this product make it a good choice for guitarists looking to upgrade to a more advanced model. All the components are high-grade, which makes it well worth paying extra for.
It also features the all-important truss rod to allow for tension adjustment, which Cordoba offers as standard with its products. See more budget classical guitars for under $500.
For guitarists who love cedar above all else, then you'll be pleased to know that there is a cedar model available too.
Pros:
+ All solid wood
+ Truss rod
+ Ebony fingerboard
+ Ideal for intermediate guitarists
Why We Liked It - This guitar competes with much more expensive models, in our opinion. It delivers a concert-level tone with a lot of projection too. It's ideal for intermediate to advanced guitarists. And the components that it features are some of the best available in this price range. Other alternatives to this product include Cordoba's C3M, C9, and C7 CD models.
This is one of Yamaha's most popular guitars for beginners and intermediate guitarists. It's a good option for younger guitarists who want a product that bridges the gap between child-sized and full-sized guitars. It's a comfortable guitar to play because of its slightly smaller size too.
It is constructed from spruce and nato, and it has a 4-inch body depth for great resonance. The natural finish enhances its looks too. The fingerboard is made from rosewood and the scale length is 23 inches, which is perfect for practicing those scales. It also makes for a good "grab-and-go" guitar to take on the road. The tone is sweet and deep, and this makes it sound like a much more expensive instrument. The tuning machines keep great intonation too.
Yamaha is always a trusty brand thanks to its inexpensive prices. We can recommend this instrument to learners, as it's truly a wonderful entry-level classical guitar.
Pros:
+ ¾ size
+ Exceptional tone for a budget model
+ Perfect practice instrument
Why We Liked It - It's a lovely instrument that far out-performs the reasonable price tag. The 3/4 size makes it suite to smaller guitarists or to youngsters who want to move from a kids model to a larger guitar that isn't as big as a full-sized model. Typically for Yamaha, the tone is great too, and it's built to last.
Featuring quality D'Addario nylon strings, this Spanish, classical guitar delivers gorgeous lows and bright trebles. It's marketed as a student model, but the tone is so lovely that we think it will appeal to more advanced guitarists too. For Flamenco music, this is an ideal instrument, as the tone is designed specifically with this genre in mind.
Its mahogany neck supports a rosewood fingerboard and has a fairly wide 650mm radius, which we think is better suited to adult learners. The tuning machines are nickel-plated. It has a mahogany back and sides with a solid Canadian cedar top. There is nothing remarkable about its materials and construction but the sound, however, is starkly different from competitively priced models.
Pros:
+ Great starter guitar
+ Good volume dynamic and sustain
+ Pleasant price tag
Why We Liked It - The tone is the greatest feature of this product. It needs to be heard to be appreciated. When the price is taken into account, then this is a great value product, in our opinion. It's perfect for Flamenco music too.
The last product on our list is also the cheapest. Don't let that put you off, though. It is a Yamaha guitar, after all, and that means that it delivers quality that other manufacturers don't offer for the same price. It is, however, marketed at novices, so if you're an advanced guitarist, you may want to skip ahead to our buyer's guide and conclusion.
Now we are not trying to down-sell the product by any means. If you're shopping with a budget in the region of $150, then you won't find a better product than the Yamaha's C40.  Yamaha is the gold standard for budget student models.
This model features 25 frets and has a 9/16" scale length. It supports a spruce top and has a mahogany back and sides, which contributes to the rich tone that the guitar delivers. The intonation of the rosewood fretboard is accurate, especially for the price.
Pros:
+ No-frills
+ Range of essential accessories come with it
+ Yamaha entry-level quality
Why We Liked It - It's an excellent budget choice that comes with guranteed, Yamaha quality. The sound quality is surprisingly impressive, and it also offers good projection for such an affordable guitar too. If you're looking for a cheap, entry-level instrument, then this is a superb choice.
Mic'ing Up - Classical guitars are not the loudest of acoustic instruments, and often need amplifying. There are several ways to do this, but the easiest and least invasive is to use a small transducer pickup, such as the Fishman SBT-C. These can be mounted on any flat surface of the guitar, and as they're "passive" microphones, they don't require battery power for a preamp.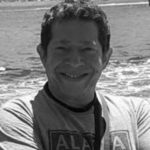 Classical Guitar Buying Guide
Let's now move onto the buyer's guide that will answer some of your most important questions, so you can be in a great position to choose your next classical guitar.
What is a classical guitar?
It is an acoustic, stringed musical instrument that has a wooden body. It is played with your fingers or fingernails, and it is primarily used in classical music and traditional Latin music.
Traditionally, this instrument has 12 frets that are not connected to the body of the guitar.
This instrument is often referred to as a Spanish guitar. That's because the modern classical design was adapted from one developed by Spanish luthier, Antonio Torres Jurado. We sometimes refer to guitar designs as pre or post-Torres. His design was popularized by Francisco Tarrega. The Flamenco guitar derives from the modern classical family but is constructed differently.
The humble guitar has a long history. It has undergone a lot of changes since its debated origins before becoming the instrument that we now know and love.
What is the difference between an acoustic and a classical guitar?
The biggest difference is that classical guitars will always have nylon strings, while acoustic guitars have steel strings. This can seem misleading if you aren't in the know as often the lowest string on a classical guitar features metallic winding. Steel strings are slightly harder to play for novices as compared to nylon strings. It can take some time for your fingertips to develop the callouses that make it easier to press down comfortably on steel strings.
In terms of tone, classical guitars are mellower than acoustics. The highs can often be a lot brighter too.
Another distinguishing feature is the frets. You won't find any markers for the frets on a classical guitar, while you will on an acoustic.
Their internal build, namely the support structure is different too. This is to compensate for the different kinds of tension their strings create. Steel is stronger, so an acoustic needs a stronger bracing.
At a glance they can also be distinguished by the following features:
Neck Width - Classical guitars usually have a wider neck. The strings are also set a little further apart.
Body Size - Acoustic guitars are often larger, this is particularly true with dreadnought shaped guitars. They are also more bottom-heavy.
Tuning Pegs - Tuners on a classical guitar will be perpendicular, while on an acoustic, they will be parallel to the fretboard.
Price - Classical guitars are often cheaper than acoustic guitars and make good starter instruments.
How to choose a classical guitar?
The first key factor is the size of the guitar, and this will correlate to your size. A full-sized guitar will likely be too big for a child or any adult on the smaller side. That also goes for your hand size. You'll be better of with a 3/4 sized instrument if you're smaller, but this size can also appeal to complete novices who want a more comfortable instrument to learn on. For small children, then you'll want to go as low as a 1/2 size.
Next, you want to consider the craftsmanship of the instrument and the materials it has been made from. The type of wood used for the soundhole, back, sides, neck, and top can all have an impact on the tone. If, however, you're purchasing a budget product, then you won't find a huge range in materials, and they'll all be quite similar in quality. It's only when you start looking at premium models when you will see much more expensive woods being used. The key is to purchase a product that's made by a reliable brand - such as Yamaha or Cordoba - as then you know that the instrument has gone through good quality control.
How to learn classical guitar?
The key to learning any new instrument is to invest in learning resources. Ideally, you'll want to find a teacher who can tutor you in person. If this isn't possible, then take advantage of the countless resources online. There are some excellent video tutorials on YouTube and other streaming sites.
It's also important to set yourself short-term goals. No guitarist becomes a pro overnight. Learning an instrument is a long process. At times it can be frustrating. But if you perservere, then the results will be very rewarding. Patience is a valued characteristic for any budding musician. While it's important to stretch yourself by attempting more advanced pieces, don't get too carried away.
Of course, the number one method for learning this instrument - and any instrument - is the only surefire way to become better. What is it? Practice! The more you play, the better you'll become, even if it does take a while.
How to tune a classical guitar?
If you are an intermediate or advanced guitar player you will probably have developed a method for tuning by ear. For all the newbies out there, then just remember that tuning by ear is something that will come with time. It takes a little while to develop a discerning ear that will be able to differentiate the notes, know how they sound, and then turn the tuning pegs to achieve the correct note for each string.
Standard tuning dictates that our strings should be E A D G B E.
If you have played any chromatically tuned instruments before, then you will notice there are four semi-tones (a perfect 4th) between the E and A, the A and D, the D and G, and also three semi-tones between the G and B, and four between the B and high E. So, if you have your low E in perfect pitch with a piano, you can pluck each of the bass strings with your hand in the 5th fret position to hear the note, then the following string should be tuned to when it is open. On your G string, the B is in the 4th fret this is the only string that differs.
There are other tunings used on acoustic guitars and electric guitars but most classical guitars stay in standard tuning and pieces are composed and written for this tuning.
We suggest using a tuner if you are new to this instrument. You just turn each peg until your string matches the note on the tuner. The pegs increase the tension incrementally on each string as they are turned they wind more string on. The tighter - or shorter - the string is, the more it vibrates, and at a higher frequency and pitch.
Once you are efficient at tuning and recognize the notes, then you can tune by ear and check with a tuner afterward.
How to hold a classical guitar?
To play the classical guitar properly, then you'll need to be able to do lots of complex fingering. This means that the guitarist should play seated with their left leg raised from the ground higher than their right leg. The guitar is held at a diagonal angle with the neck pointed quite high up. This is a lot less complicated than it might sound. If you're unsure if you're holding the instrument correctly, then you may wish to look at photos of classical guitarists so you can mimic their poses.
It is also important to keep good posture with your back and shoulders, by sitting a little further forward on the front of your chair. The tuning pegs should be around shoulder height, although this might not be the case for some, as it will depend on your height.
In this seated classical manner your body supports the entire guitar and your hands are completely free to play. It also makes higher frets easier to access than horizontal playing.
Conclusion
The three key features to consider before buying a classical guitar are your skill level, your budget, and the type of sound you want.
If you're buying a low-priced model, then it's a good idea to check the strings that it comes with, as this will impact sound. You could research nylon strings and buy a separate set at the same time so that your guitar will instantly sound better than it would with the stock strings. We have a review and buying guide 10 Of The Best Nylon Guitar Strings.
An important characteristic of any classical guitar is the top. It should always be solid, as this will allow for better projection and reverberation of the strings. Being able to adjust the string tension with a truss rod is useful, so you may want to pick a product that comes with one. The size of the instrument should be suited to your own size. And you shouldn't discount the looks of the instrument too. There are some gorgeous models out there that will look great on stage.
There are so many great classical guitars available these days that you won't struggle to find one that ticks your boxes. We think that the ten on our list are the best around. And we can highly recommend each of them. They also all offer great value-for-money, which we think is an important feature.
Expert Tip
Proper care of a classical guitar is essential to its longevity. You should alwas keep it in a case when it's not in use and during transit. It is also a good idea to get a guitar humidifier, especially if you live in an area subject to extreme seasonal changes, or travel and play guitar in different climates.
Did You Know?
One of the most expensive classical guitars ever sold at auction was created by Robert Bouchet for Julian Bream in Paris. He only made 150 in his lifetime, and this one had Bouchet's signature, Parisian address, and the date of conception engraved into it. It fetched $122,500 in 2009.
Read more about these fantastic instruments here.
If you've enjoyed this review by Music Critic, please leave a positive rating:
[vc_separator