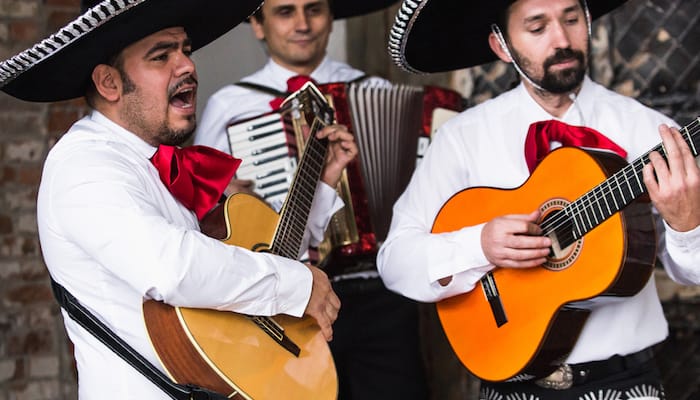 In recent years the classical guitar has been a musical instrument many guitar brands compete in manufacturing.  With a wealth available it can be difficult to know what to look for especially if you aren't armed with all the relevant info so we are reviewing the 10 best classical guitars on the market in 2020, for a closer inspection.
Many classical guitar players view their instruments as an extension of themselves so shopping for the right one for you is often a personal thing.  The price range of classical guitars contains some disparity.  If you are wondering what sets models apart maybe we can clue you in.
Shopping for an upgrade can be just as confounding as buying your first so hopefully our article with it's FAQ -style buying guide will give you all the knowledge you need before you make your purchase.
You may also like: Best Classical Guitars For Under $1000.
At a glance: Our top 3 picks
Your shortcut to our team's top 3 recommendations
View The Best Classical Guitar Below
The C12 SP is an elegant and exceptional full size classical guitar on the market right now.  It is a successful emergence of modern meets tradition design.  It has been handmade from European
spruce and solid Indian rosewood (back and sides.  It features a striking flamed maple wedge down the center of the back and sides.  These are premium tonewoods that deliver a deep full tone. The fretboard is crafted from ebony and is raised for easier playing from 12th fret and beyond. Ebony fretboards are also smoother to slide around making motion effortless.  It has a modern lattice braced spruce top which can withstand heavy playing and create bigger tones with its projection enhancing capabilities.
Don't let the Chinese manufacturing tarnish your opinion this plays like a $5000 guitar for a third of the cost.  It also comes with a hard case.
Pros:
+ Traditional design with a modern flourish.
+ Premium woods.
+ built in truss rod.
Why We Liked It - The Cordoba C12 SP has a very commanding sound and beautiful design features, and our favorite classical guitar on the market.
The Cordoba Dolce 7/8 is the superb solution for smaller hands.  Some of us struggle with a full size guitar with fingers that cant span four frets yet a ¾ size is too small.  The 7/8 size makes for a happy medium I is only slightly scaled down from full size.  This Cordoba guitar makes for a rather lovely lightweight classic guitar and is very comfortable the price tag is low.  It would be ideal for an adult beginner to advanced guitar players.
The Cordoba Dolce is built with mainly mahogany, with rosewood accouterments, it has a solid Canadian cedar top finished with a gloss.  It is traditionally braced in a Spanish guitar fan style.  Once again it features the built-in truss rod like all the other members of the Cordoba family.
The tuning machines are gold with pearl buttons.
Pros:
+ 7/8 size.
+ Solid top.
+ Truss rod.
Why We Liked It - This Cordoba guitar is unbelievably comfortable to play, stretches are effortless, but the fret spaces is not so small you become clumsy.  It has a delightful tone for a relatively cheap classical guitar. See the Cordoba C7 CD, Cordoba C5, or Cordoba C9 classical guitar as an alternative.
This classical guitar model from "Antonio Giuliani" is constructed with a high-quality mahogany neck an solid rosewood which is great as we typically see a lot of laminate in the lower price range.
The solid top is Canadian cedar.
All Giuliani nylon string guitars are hand built which gives them better control over the quality of the pieces sourced and shaped.  The full rosewood back and sides helps to increase the high-end frequencies it is a very bright sounding guitar.  It has a sweet inlay and a light lacquer finish.
The rosewood fingerboard is hand leveled and planed with highly accurate methods before crowning and polishing and the frets are dressed also for added comfort ascending and descending along the neck.
The final professional set-up is performed by professional luthiers they use Savarez guitar strings.
Pros:
+ Low price.
+ Handmade.
+ Soft case, spare guitar strings, capo, digital tuner, and more included.
Why We Liked It - This nylon string classical guitar is constructed with a dual action truss rod to switch between lighter and heavier tension string setting and this also helps with acclimatization to temperature change.
The Cordoba C3M

 classical guitar is a full size, nylon stringed classical guitar from the esteemed Cordoba Iberia series modeled on traditional Spanish classical guitars.  Cordoba pride themselves on producing valuable nylon string guitars.  The Cordoba C3M

 classical guitar makes for one of their most popular models.
This nylon string guitar features 19 frets (12 to the body) and makes for an ideal beginner to advanced model.
This model of the Cordoba Iberia Spanish guitar has a nato neck a bone saddle and a rosewood fingerboard and bridge along with 6 nickel tuners, it does a great job of tuning very precisely.
The Cordoba C3M

 classical guitar has a solid cedar top with a mahogany back and sides a wood mixture which provides natural sustain and fantastic resonance.  The general is pleasing at each end of the spectrum, bright treble and rich mids create an incredibly lively tone altogether Another pleasing aesthetic is the rosette around the sound hole which is hand laid topped off with a matte satin finish.
This Cordoba guitar comes with Savarez Cristal Corum high tension classical guitar strings and a truss rod.
Pros:
+ Affordable price.
+ Keeps good tuning.
+ All Cordobas come with a truss rod for adjusting the string relief.
+ Solid Cedar top
Why We Liked It - The Cordoba C3M

 classical guitar is a great example of one of Cordobas solid nylon string guitars, it shows off their quality construction and it's affordability makes a good entry level although e suggest a lower tension string if you are a novice.
Though Cordoba has only been in the business since 1997, they have made leaps straight to the top for their respected bodywork and the consistent delivery of great caliber classical guitars with appealing price tags.
The C7 is a fantastic model it has a rosewood fretboard, bridge and back the SP is the top version (you can get it in Cedar).  It features the decorative inlay that all Cordoba's sport.  It comes with the same high tension guitar strings as Cordoba's C3M above.  The guitar itself measures 39", has full 19 frets and is the neck is around 2 inches.
It features traditional Spanish guitar fan bracing as opposed to x, lattice or ladder bracing.  This makes for a warmer sounding musical instrument as the acoustics are centralized by the sound hole and the top can vibrate much more freely.
It can keep up with demanding players and has is relatively loud for an acoustic musical instrument.  It comes with a gig bag but this doesn't look the best quality to sling a beautiful guitar around in.
Pros:
+ Traditional design.
+ Lightweight and responsive.
+ 2 way Truss rod.
+ Free gig bag
Why We Liked It - The contrast in color between the Indian rosewood and solid Spruce is stunning visually, It also gives a deeper wetter kind of tone than the Cordoba C3M classical guitar and can be played much more heavily before volume peaks and breaks up. See the Cordoba C7 CD for an alternative.
When it comes to musical instruments Yamaha knows a thing or two, especially in the realms of student instruments with dedication that goes into the thought process and design elements and the products relative affordability.  The CGS 104A Makes for a great entry level guitar not just because of its low price but its gorgeous tone.  The fingerboard width is 2.05 inches and it is ideal for students looking for a full-size classical guitar to practice their craft.
The CTGS series is a step up form their C series so the quality of components is a little better than their cheaper models The body is spruce topped with rosewood sides and a meranti back.  The neck Is nato with a rosewood fretboard.  It has a natural gloss finish.
Pros:
+ Comes with a beginners bundle of useful accessories
+ Yamaha make unbelievable quality affordable instruments.
+ Scaled down price.
Why We Liked It - It makes for a bargain value package with its added extra's (including a clip on tuner and bag etc).  It is a best seller and used in a lot of schools for teaching.
The Cordoba C10 adds a fantastic touch of class to the C series it is the first in the line to feature all solid wood (not just top).  This zero laminate, full-size classical beauty has been handmade by the folks at Cordoba from Spruce and Indian rosewood.  The Cordoba C10 budget classical features an exquisite hand inlaid mother of pearl rosette that takes its inspiration from 1920's vintage Esteso designs.  The Sheer depth and warmth provided from the natural acoustic of this solid classical guitar is phenomenal.  This full-size classical guitar sounds 'posher' than it is.  The Cordoba C10 SP/IN is a good upgrade from your first classical guitar and has a fitting price tag for this step up in components and tremendous tone.
This budget classical guitar features the all-important always included truss rod to allow for tension adjustment. See more budget classical guitars for under $500.
If you prefer cedar there is a cedar version available of this model.
Pros:
+ All solid wood.
+ Truss rod.
+ Ebony fingerboard.
+ Ideal for intermediate players.
Why We Liked It - We actually think this one competes with those of a much higher price range It provides a serious concert level classical tone with the right guitar strings and amplification it would be ideal for performances if your budget doesn't stretch to high end yet. Check out the Cordoba C9, Cordoba's C3M, or Cordoba C7 CD as alternatives.
The Yamaha CG103A is one of their top guitars for beginners and students serving in teaching environments as a transitional musical instrument bridging the gap between child and full sized, it is comfortable for all players.  This makes it ideal for those not quite ready to step up to full sizes.
This classical guitar is constructed from spruce and Nato has a 4-inch body depth for great resonance and a natural finish.  The fingerboards are rosewood the scale length is 23 inches.  Perfect for practicing those scales.  It also makes for a good "grab-and-go" guitar to take on the road.  The tones are pretty sweet and deep for a cheaper option.  The tuning machines keep great intonation.
Yamaha does a great job with their inexpensive models and are at the forefront of musical instrument manufacturing but produce some amazing models specifically for entry-level learners.
Pros:
+ ¾ size.
+ Surprising tone for a budget model.
+ Perfect practice instrument.
Why We Liked It - It surpasses a lot of peoples expectations the manufacturing is better than a lot of mass produced models and we think it makes for a great kick back on the couch guitar for more seasoned players looking for something they can drag around without risking their pride and joy.
This is a deep Spanish classical guitar, the lows are very moving the trebles age-in, because it sports a pretty decent set of D'Addario nylon strings, probably be the icing on the cake for this one.  This Spanish guitar is marketed as a student model but the sounds are genuinely moving it has a real palette of tones and is suitable for practicing a bit of flamenco guitar as it has the tonal capabilities.
Its mahogany neck supports a rosewood fingerboard and is fairly wide at 650mm radius so it is best left for adult learners.  The tuning machines are nickel plated.  It has a mahogany back and sides with a solid Canadian cedar top.  There is nothing remarkable about its materials and construction but the sound, however, is remarkably different to competitively priced models.
Pros:
+ Great starter guitar.
+ Good volume dynamic and sustain.
+ Pleasant price tag.
Why We Liked It - This nylon string classical guitar does have a range of tonal possibilities that we generally don't hear as exquisitely in a low cost mahogany laminate. It has great pitch harmonics which aren't always so on the mark with budget options and it picks up subtleties of the guitar player well making ideal for emotional performances.
The Yamaha C40 Full Size classical is one of Yamaha's lowest priced classical guitar options and is indeed also the cheapest on our review list.  Intermediate players will likely want to skip ahead to our buying guide and conclusion here as expectations for Yamaha's C40 really are cheap and cheerful, ideal for beginner to advanced players.
Now we are not trying to down-sell the product by any means if you are shopping with a budget in the region $150 you honestly won't find a better product than Yamaha's C40.  Yamaha and the gold standard for budget student models.  Their top guitars for beginners and students benefit from a wealth of industry experience, reduction of costs comes down to the sheer number they produce rather than compromises on quality.
The Yamaha C40 Full Size classical is a 25 9/16" scale length student guitar.  It supports a spruce top and has mahogany back and sides and produces rich tones the body supports a spruce top.  The intonation of the rosewood fretboard is fairly accurate but it obviously won't play like a boutique model.
Pros:
+ Bare bones classical guitar.
+ Range of essential accessories come with it.
+ Yamaha entry level quality.
Why We Liked It - The Yamaha C40 Full Size classical guitar provides access to those on a lower budget to a well made bright sounding classical guitar perfect for practice it has a big sound and a small price tag.
Classical Guitar Buying Guide
We have compiled a short buying guide to answer some of your important questions and aid you in your search for a classical guitar.
What is a classical guitar?
It is a wooden bodied acoustic stringed musical instrument, played with your bare fingers or fingernails and it is used in classical music. They traditionally have 12 frets free of the body and are mostly played in a set manner. Sometimes they are referred to as a Spanish guitar as the modern classical design was adapted from one developed by Spanish luthier Anonio Torres Jurado. The Flamenco guitar derives from the modern classical family but is constructed differently. The humble guitar has a long history and saw a lot of changes from its debated origins before it arrived in its present condition we currently associate it in.  Sometimes we refer to guitar designs as pre or post-Torres. His design was popularized by Francisco Torrega.
What is the difference between acoustic and classical guitar?
The biggest difference is classical guitars always have nylon strings and acoustic guitars are steel strings. This can seem misleading if you aren't in the know as often the lower (bass) stings of a classical guitar feature winding that is metallic. They feel very different to play, it can be tough to develop the callouses required to play with steel-string acoustics. Classical guitars tend to sound a lot mellower than their sister steel string acoustic guitars. Classical guitars also do not feature any fret markers
Their internal build, namely the support structure is different as well to compensate for the different kinds of tension their guitar strings create, steel is stronger so an acoustic needs a stronger bracing.
At a glance they can also be distinguished between by the following features;
Neck Width - classical guitars are typically wider (the guitar strings are also set a little further apart)
Body Size - Acoustic guitars are often larger (dreadnought shaped not hour-glass) and more bottom heavy if they were stood on a stand.
Tuning Pegs - Classical guitars are typically perpendicular and acoustic parallel to their fretboard.
Classical guitars are often cheaper than an acoustic guitar and make good starter instruments.
How to choose a classical guitar?
If you are just starting out; age is a key factor, entry-level guitars for adults will typically be a full-size classical but some starters (women and men alike will be more comfortable on a ¾ size, to begin with. Young children ½ size and older children ¾ as well all though one school of thought it just to start full size so the fingers are broken in more quickly to positioning and stretching. Moving from ¾ to 4/4 sizes can mean a big change for smaller hands so perhaps opt for a 7/8 with slightly smaller scale length.
Consider the craftsmanship first and foremost. The type of guitar wood used the sound hole and body size etc will affect the tone. With classical guitars we don't get a lot of variety in manufacturing styles, and materials that change the musical instrument drastically until we are paying well into the thousands of dollars region where we see premium woods and other materials. Designs and details become more boutique and individually customized, often they are handmade that sort of thing. The materials, components, action, ability, and response does not differ much between affordable models.
How to learn classical guitar?
Our top 5 pieces of advice learning any new musical instrument are to commit to learning and practice strategically set yourself short-term goals and make sure you have plenty of rest focusing on other things and be patient with yourself keeping a non-defeatist attitude.
To learn to play in an intricate classical style you will probably benefit from tutoring luckily there are some awesome exercises you can use as guitar lessons online if you haven't got the cash or resources to find a personal tutor here is one major scale shapes by Classical Guitar Shed.
How to tune a classical guitar?
If you are an intermediate or advanced guitar player you will probably have developed a method for tuning by ear, for all the newbies out there tuning by ear is something that really generally only comes with time and lots of submersions. Most of us with very little practice and something to tune to will be able to tune our guitar strings reasonably well if we are musically inclined but it is important to remember all ears are different.
Traditionally we tune our A string to an A440 tuning fork and tune the rest of the guitar strings to the A, but usually, people will tune their top or bottom E string and tune from those.
Standard tuning dictates our guitar strings should be E A D G B E which if you have played any chromatically tuned instruments you will notice there are 4 semitones (a perfect 4th) between the E & A the A and D the D & G, 3 between the G & B and 4 again between the B and high E so if you have your low e in perfect pitch with a piano or a tuner you can pluck each of the bass guitar strings with your hand in the 5th fret position to hear the note the following string should be tuned to when it is open.
On your g string the B is in the 4th fret this is the only string that differs.
There are other tunings used on acoustic guitars and electric guitars but most classical guitars stay in standard tuning and pieces are composed and written for this tuning.
We suggest using a tuner if you are new to tuning turn each peg until your string matches the note it should be. The pegs increase the tension incrementally on each string as they are turned they wind more string on... The tighter (shorter) the string the more it vibrates and at a higher frequency /pitch. once you are efficient at tuning and recognize sounds you can tune by ear and check with a tuner afterward.
How to hold a classical guitar?
Classical playing is subject to a lot of complex fingering, The guitar player is supposed to play seated with their left leg raised from the ground higher than their right. The guitar is held at a diagonal angle with the neck pointed quite high. Rested from the right leg/hip area and supported by the raised left leg in the curvature of its body. This allows for a more advantageous position to reach note in with your left hand (if right handed, if left handed - reverse this info).
It is important to keep good posture with your back and shoulders and sit a little further toward the front of your chair. The tuning pegs should be around shoulder height (but some of us are shorter than others)
In this seated classical manner your body supports the entire guitar and your hands are completely free to play it. It also makes higher frets easier to access than horizontal playing.
Conclusion
The main things to consider when you are looking for the best classical guitar for you are your skill level, the sound you want, and your budget.  You might want to shop around for your nylon strings as they can make or break even the most stunning of nylon string guitars enhancing their natural acoustics or failing them miserably.
We have a review and buying guide 10 Of The Best Nylon Guitar Strings. You want a nice solid top whatever you choose for picking up your guitar strings vibrations. A bigger sized body will have a little more volume and space to reverberate in.  It is good to be able to adjust the string tension with a built-in truss rod.  Other than that it really boils down to aesthetics and how much you want to stand out from the crowd.
There really are some fantastically affordable nylon string guitars on the market in current times, which have been developed over the last few years and the production methods refined for mass production without compromising the sound. With a host available you shouldn't have much trouble finding one suitable for your needs.
Expert Tip
Proper care of a classical guitar is essential to its longevity asides from the obvious keep it in a case when not in use and during transit it is also a good idea to get a guitar humidifier block especially if you live in an area subject to extreme seasonal changes, or travel and play guitar in different climates.
Did You Know?
One of the most expensive classical guitars ever sold at auction was created by Robert Bouchet for Julian Bream in Paris.  He only made 150 in his lifetime and this one had Bouchet's signature Parisian address and the date of conception.  It fetched $122,500 in 2009.
Read more about these fantastic instruments here.
If you've enjoyed this review by Music Critic, please leave a positive rating: