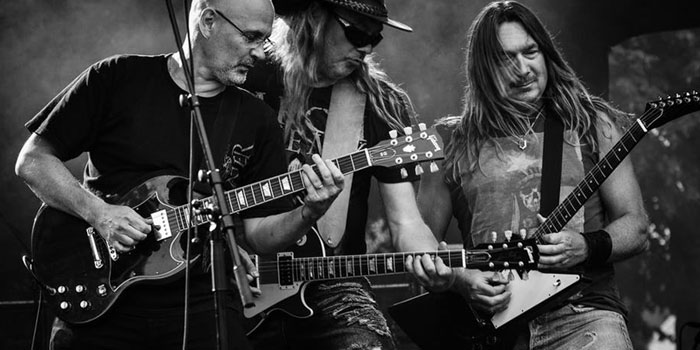 Buying the best electric guitar for your needs requires a good bit of research before you hit your local music store.
While styles and models differ, the working principles are the same. This is why Music Critic reviewed the top models and brands just for you! If you're looking for a guitar that you can also play without an amp, check out our top 10 list of Acoustic Electric Guitars on a budget. If you've got more cash to play around with, you can see our review on the top electric guitars for under 1000 bucks.
Be sure to take into account your skill level, style, and other needs when you're shopping for an electric guitar. With all these details worked out, choosing the best model and make for you will be much easier. Here's everything you need to know.
Looking for something a little bit different? Check out our new review of the top electric violins here.
Our Choice of the Best Electric Guitars of 2021
Body shape - We all know the most iconic guitar body shapes, the Stratocaster, Telecaster, Les Paul, SG, and so on. While they all look amazing, the more practical issue is how well the guitar shape fits you. Before buying a guitar, you should try out a few different body shapes to see which one is most comfortable for you.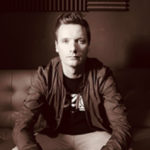 1. Fender Classic Series 72 Telecaster Deluxe Electric Guitar
Fender is one of the pioneers in guitar production and makes some of the best guitars in the world. The Fender Classic Series 72 Telecaster Deluxe Electric Guitar is another masterpiece by Fender. This midnight black guitar is a real beauty. It comes with humbucking pickups. These wide range pickups actually enable the guitar to be more rock-oriented. It comes with a deluxe gig bag so that you can store it safely and take it with you on the go.
Pros:
+ Has a stunning, classic rock guitar look.
+ Excellent for playing rock, especially classic '70s-style rock.
+ Given the quality of this Fender, the price tag is exceptionally reasonable.
Why We Liked It - Hey, rock lovers! The Fender Classic Series 72 Telecaster Deluxe Electric Guitar is a guitar you won't want to miss it. Everything about this instrument is perfect, no matter what sort of environment you're playing, the sound you get is amazing.
2. Gibson Les Paul Faded T 2021 Electric Guitar
The Gibson Les Paul Faded T 2021 Electric Guitar is a complete mixture of modern and vintage. It has the 490R and 490T humbuckers and 22 frets, making it great for bending. The nickel hardware of the Gibson Les Paul Faded T 2021 Electric Guitar gives it a traditional look. The slim taper neck of this guitar makes it both easy and fast to play. The Gibson Les Paul is lightweight, which enhances the level of comfort and resonance.
You'll also need a guitar cable, click here for our top picks.
Pros:
+ Gorgeous blend of a modern and vintage-inspired look.
+ Excellent sound quality. This is a total rock guitar.
+ Comes with a padded gig bag.
Why We Liked It - Although the Gibson Les Paul Faded T 2021 Electric Guitar is a fairly expensive guitar, with its features and the various perks it has on offer, it's fantastic value for your money.
3. PRS S2 Custom 24 Solid-Body Electric Guitar
The PRS S2 Custom 24 Solid-Body Electric Guitar is a serious musical instrument. Wood is the essential component of any guitar and controls the quality of the sound it produces. The PRS S2 Custom 24 uses some of the highest quality woods in its construction. The top is made out of maple, the back and neck of the PRS S2 Custom are mahogany and finally, rosewood is used in the fretboards.
Pros:
+ Beautifully crafted instrument.
+ Excellent playability thanks to the guitar's neck shape.
Why We Liked It - From the design to the great sound quality, the PRS S2 Custom 24 Solid-Body Electric Guitar is an amazing instrument to invest in. It's a little more expensive but well-worth spending a few extra bucks on.
Tonal character - Different types of guitars have different tonal qualities. The difference from one guitar to the next is a combination of many things, like shape, tonewood, and pickups. Choose a guitar that fits your playing and the style of music you play most. In other words, don't buy an 8-string Schecter Omen-8 metal guitar if you want to play 50s Doo-Wop.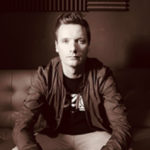 4. Fender American Special Telecaster Electric
The Fender American Special Telecaster Electric is on the list of great guitars manufactured by Fender. The guitar comes in with two Texas Special Tele pickups that actually enable you to play a range of music styles like country, blues, rock or pop. The radius of the fretboard is 9.5 inches, and it has jumbo-sized frets for easy string bending. The satin-finish maple neck of this Telecaster gives it a modern look.
Pros:
+ Has an easy to play feel.
+ Classic high-quality Telecaster sound.
+ Comes with a deluxe gig bag for extra protection.
Why We Liked It - The Fender American Special Telecaster Electric guitar is ideal for performing in a gig or a concert.
5. Gibson Flying V Pro 2016 T Powered Guitar
The Gibson Flying V Pro 2016 T Powered Guitar is made by one of the pioneers in guitar manufacturing. This guitar can satisfy all your needs for playing quality music. The Gibson Flying comes with a mahogany neck and body and a rosewood fingerboard. The body style of this guitar is a classic angular offset, ideal if you want your guitar and your playing style noticed.
Fancy playing bass instead? Click here for the best electric bass guitars we reviewed.
Pros:
+ The playability of the guitar is perfect thanks to its smooth neck.
+ Capable of producing top quality rock music.
Why We Liked It - Fantastic craftsmanship and great sound all at an affordable price. What's not to love?
6. Schecter Hellraiser C-1 Electric Guitar
The Schecter Hellraiser C-1 Electric Guitar is another amazing guitar for producing versatile tones and phenomenal sound. It's available in three colors, black, beach, and white, so you can select the best one according to your personal preference. This guitar has set neck with ultra-access. It also has an 81TW/89 EMG Active pickup.
Pros:
+ This guitar plays as good as it looks.
+ Thanks to its smooth neck, this guitar is easy to play for guitarists of all skill levels and ages.
+ Incredible value for money.
7. Epiphone Les Paul STANDARD Electric Guitar
The Epiphone Les Paul Standard Electric Guitar is one of the best guitars you'll find on the market. It's a gorgeous instrument with outstanding sound.This guitar comes in quite a few colors, so you can select the one you like. Let's talk specs. The pickups are Alnico Classic ™ Humbucker; the fretboard is made from rosewood, and the top and body are 100 percent mahogany. All this means one thing: amazing sound which you'll get many hours of enjoyment from.
Looking for a few more strings? Check out our reviews of the top 12 string guitars.
Pros:
+ The sound quality of this guitar is almost unbeatable.
+ Comes with a hard case.
Why We Liked It - All in all, this guitar is a such a beauty. From its classic rock looks to showstopping sound quality, this guitar is a perfect choice for any guitarist.
8. Fender Modern Player Tele Plus Powered Guitar
The Fender Modern Player Tele Plus Powered Guitar is another classic Telecaster by one of the best in the business. This model comes with a 9.5-inch radius fretboard and is accompanied by 22 jumbo frets. Because of the humbucking bridge pickup, the Tele single-coil neck pickup, and the start middle pickup, this guitar is capable of producing some very versatile tones – perfect if you play different styles of music.
Pros:
+ Beautiful finish.
+ The 9.5-inch radius fretboard makes for smooth playing.
+ Fairly lightweight, making it good for taking to gigs or practice sessions.
Why We Liked It - The Fender Modern Player Tele Plus Powered Guitar offers you the versatility to play different tones and styles and the convenience of being pretty portable. If you love Telecasters, don't hesitate to pick this one up.
9. Ibanez RG450DX RG Series Electric Guitar
Ibanez is a Japanese company which is renowned for producing top quality electric guitars. The Ibanez RG450DX RG Series Electric Guitar is another example of the company's skill at making guitars. This model, with its attractive blue color and shark tooth inlay, is quite the eye-catcher. It has a mahogany neck and body, while the top is made from maple. To finish it off, the fretboard is made from rosewood. The frets are jumbo-sized and the middle pickup is one of Ibanez's own Quantums.
Pros:
+ Amazing pickup sound and versatile tones which means you can play different styles of music.
+ The action of the guitar is light, making it a lot easier to play.
+ Beautiful finish and aesthetic appeal.
Why We Liked It - The Ibanez RG450DX RG Series Electric Guitar is one guitar that will not disappoint you in either the performance or looks department.
10. Yamaha Pacifica Series PAC112V Guitar
The Yamaha Pacifica Series PAC112V Guitar is another great electric guitar by Yamaha. The guitar has a solid alder body with a bolt-on neck that is made out of maple. The fingerboard of the guitar is made out of rosewood. This guitar has separate volume and tone controls with three pickups and five positions and is capable of producing versatile tones, like rock and jazz. This guitar is also available in a number of colors.
Pros:
+ The maple neck helps produce amazing sound quality.
+ Five switches give you a range of tones, perfect for playing different styles of music.
+ Phenomenal value instrument – great quality at an affordable price tag.
Why We Liked It - The Yamaha Pacifica Series PAC112V Guitar is an all-around solid choice electric guitar which offers great value for money.
Fingerboard radius - The electric guitar is the only instrument that offers different fretboard radius sizes. Typically, a Fender guitar might have a 7.25" fretboard radius, while some Gibsons have a 12" radius. The higher the number is, the flatter the fretboard is. Flatter fretboards can be easier to play fast, which is why many shredder-style guitars have a 16" radius. Choose according to your playing style.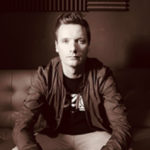 Electric Guitars Buyers' Guide
Body Types in Electric Guitars
There are three types of electric guitar bodies:
Solid Body
This is the most common guitar body type. Basically, these guitars are a simple solid slab of wood. They range from simple bodies with single pickups to more detail ones with multiple pickups. They are less resonant, but the tonewoods do have influence over the sound.
Hollow Body
As the name suggests, these guitars have more of a hollow body much like that of acoustic guitars. For this reason, the sound is more resonant than a solid body guitar. They are usually prone to feedback and have an archtop. Since it has a deeper and fuller tone, it's best for jazz.
Semi-hollow Body
Consider this a bridge between the solid and hollow body as they are essentially hollow but have a solid wood center to give more sustain and cut down on the feedback commonly found in hollow guitars. This is particularly a favorite for blues players because of the resonant side with increased sustain. They span genres and can be used for playing jazz, rock, and more.
Pickups
The pickup is probably the most important feature in an electric guitar as it determines the sound. The most common pickup you'll find in electric guitars is the single coil pickup. It is composed of a single magnet wrapped in a fine wire which catches the strings' vibrations and converts them into an electrical signal. These pickups produce a crisper sound, so if you want that clean, bright sound, this pickup is the best choice for you. However, some guitarists don't prefer these because they produce a humming sound and are vulnerable to interference.
Humbuckers are found on most quality guitars and are designed to reduce humming. They also have characteristics that single coil pickups don't have. A humbucker is essentially two single coils joined together with polarities facing in opposite directions. They produce thicker and louder sounds compared to a single coil. These are particularly good for rock and jazz guitarists.
There is a third pickup which is not as common as the other two, the piezo pickup. They are crystalline sensors found in the saddle of the guitar. These are good for giving the sound an acoustic effect because they use mechanical vibration instead of magnetic.
Active Pickups
Some electric guitars have active pickups with batteries and a preamp. This usually provides more control over the sound via filters and equalization. They usually have higher outputs and a cleaner, clearer sound. However, most guitars use passive pickups.
Guitar Neck
The neck has a lot to do with the sound mainly because it affects the guitarists' comfort. It houses the fretboard and the headstock which has the tuners. The commonly used neck woods are:
Maple: This is dense and strong great for a bright sound with sustain.
Mahogany: This produces a warmer sound and is usually found on acoustic guitars.
The neck affects the playability of the guitar. The important consideration here is the width and depth of the neck. It should complement the player's hand's size. As a general principle, players with smaller hands should go for a shallower neck while those with bigger hands can go for wider ones.
Types of Necks
Bolt on: This neck is bolted to the body and is usually seen on cheaper electric guitars. This type of construction has less resonant sound and less sustain. However, it is easy to replace them so you can keep your guitar as good as new.
Set necks: These necks are glued to the body then clamped down so the glue dries and sets. This is a much more stable neck and has better sustain and resonance. However, it is hard to repair them.
Neck through: It is a laminated neck and has wings and fins glued to it. This has the highest sustain out of all the neck types. Repairing it is difficult, but wouldn't require total replacement. If you are looking for a lot of resonance then this is the one for you.
Neck Profiles
This is all about personal preference. You can say that electric guitars have been more experimental in this area, providing profiles for guitarist's specific needs. The C-shape remains common, but an oval type is also becoming popular. The U-profile found on Fender guitars has been favored by many guitarists. Some even like the V-profile because it's more comfortable for them. Study these profiles and see which one suits your hand size the best. It should be easy for you to move from fret to fret.
Scale Lengths
Essentially, all electric guitars are small scale only. Longer scales have tighter tension and a brighter shimmer. Shorter scales have less tension so you can bend strings. The 24.75-inch scale like that on Gibson or Fender's 25.5 are both short scale. This sort of design allows warmer tones and enhances the playability of the guitar.
Tonewoods
There is a common misconception that on electric guitars, the sound is all about the pickup and the wood doesn't really play a role in it. Au contraire. The wood significantly affects the sound through the resonance of the string vibrations. This is why knowing the tonewood of the guitar is important.
Mahogany
Mahogany is a softwood used in many high-quality guitars for both body and neck. This tonewood is resonant and is mostly found on bass guitars. It has a rich tone and very good sustain.
Maple
This is the most common type of tonewood and mostly found in the neck. It has a bright tone. Maple is also used for lamination on some expensive guitars. Because it's a hardwood, maple is used for top wood on archtops and fretboards.
Alder and Ash
Alder and ash have similar characteristics; they're both highly resonant. They're used in solid body guitars for this very reason. Ash is a light colored wood and found mostly on high-end guitars.
Ebony
Ebony is used on fretboards of some of the most expensive guitar models. It is hard, dense and is black in color.
Rosewood
Rosewood is the most commonly used wood for fretboards. It is harder than mahogany and comes in a variety of shades. If used in the body, it makes the guitar quite heavy.
Number of Frets
Most electric guitars have 22 frets on the fretboard. Some even have 24 frets where you can get a full octave above that of the 12 fret. The fretboard wood is important here because it has to be hard. Rosewood is the most common.
Tuning Machines
Tuners or tuning machines are located on the headstock and are used to adjust string tension. These have to be high-quality and protected from rusting or corrosion. You will find chrome-plated tuners on good quality guitars. Some tuners are lockable at the nut and bridge.
Sound
The guitar you choose should support the style you are going for. There is no direct formula to it as every little detail affects the sound. You need to get a guitar that suits your playing styles. Don't forget to look at details like the tonewood, pickups, and strings. Some guitars may look great and may be a great price, but lack the right sound for your needs.
Pricing
Prices for electric guitars vary greatly but generally, you can find good quality guitars over $100. Guitars with more features will cost more. Those at the higher end start off at $500 and can cost upwards of $1000. It all depends on your budget and needs. High-end guitars are usually made from top quality woods and have propriety hardware from the best makers.
Great Value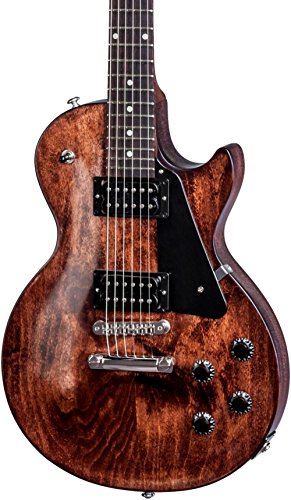 Looking for value for money? Check out the Gibson Les Paul Faded T 2021. First off, it is a remarkable looking piece of art. Then, of course, is the amazing sound quality. It has 490R and 490T humbuckers and a slim taper neck profile to provide convenience and comfort. It is versatile in terms of sound. This is one guitar that you'll be happy playing for many years tocome.
Electric Guitars for Beginners
If you're a newbie buying an electric guitar, there are a few important things to keep in mind. The size of the guitar is a key factor when you're looking to pick up your first electric. A bigger neck will likely be uncomfortable and impede your learning. You'll want to purchase something comfortable and easy to tune.
For a beginner level guitarist, buying an expensive guitar is probably not the best idea. Go for a decent quality guitar with good pickups, high-quality strings, and the tonewood that suits the style you're looking to master.
If you've been playing for a while and have a more advanced playing level, you can invest in a higher quality, more expensive instrument. As your skills advance, so should the quality of the guitar and that means a bigger price tag.
Top Pick

The Fender Classic Series 72 Telecaster Deluxe Electric Guitar, Maple Fingerboard is our hands down, all-around top pick. It has all the parts you need to produce the most beautiful sound. As a Fender, you know you're getting top quality. Just take into account the humbuckers or the Strat headstock. This guitar is based on the Classic series 72 and has that 70's rock vibe to it. For even more good vibes, check out the top 10 Uni-vibe pedals here. The C-shaped neck together with the alder body looks absolutely stunning.
Premium Choice

If you're not limited by a tight budget and just want something truly awesome, then go for Fender American Special Telecaster, Maple Fingerboard, Vintage Blonde. It's made from premium materials, including the Texas Special Tele pickups. It's great for achieving both classic and contemporary tones. As far as looks go, this guitar is absolutely stunning, with a satin finish and color choices of blonde, blue, and sunburst. It has jumbo frets which make it even easier to play. In our opinion, this is one of Fender's masterpieces.
Can You Learn to Play the Guitar on an Electric Guitar?
While many folks start off on an acoustic, you can learn to play the guitar on electric as well. Learning any instrument takes years of practice and a lot of hard work. Whether you choose to learn on an acoustic or an electric guitar is a matter of personal preference. Some people find it easier to learn on an electric because the strings are much thinner than an acoustic. Electric guitars also have slimmer necks, which is more convenient if you have smaller hands. All this being said, acoustic guitars tend to be less expensive and they don't need extra equipment. Do your research and weigh up your options before making a decision. Be sure to hit your local music store and try out different guitars to see which fits your needs best.
Can You Play an Electric Guitar Without an Amplifier?
There's no real point in playing an electric guitar without an amplifier unless you're practicing at home and don't want to disturb anyone. Although there are hard body electric guitars that can be played without an amplifier, most require an amp of some sort. There are some semi-acoustic guitars that can be played with or without an amplifier if you want a little more flexibility. But if you're planning on performing at all, you'll want to use an amp with your electric guitar to hear the ins and outs of how you sound.
Can You Use a Capo With an Electric Guitar?
Yes, you can use a capo for electric guitar. There are quite a few advantages of using a capo. The capo is used to make the length of the strings on the fingerboard equivalent to each other. This actually makes the guitar sound a bit higher than it would if you were playing it with open strings.
Capos are used to make the tone of the guitar brighter. The higher up the neck you place it, the brighter the sound. If you are playing a song that requires a lot of stretching of the hand a capo can come in handy.
Which Amp is Best for an Electric Guitar?
How your electric guitar is going to sound is highly dependent upon the amp you use with it. A cheap amp won't perform that well and may dampen the sound of your guitar, regardless of how good or expensive your guitar might be. This means choosing the best amp for your guitar is really important. There are some factors that you should keep in mind before going for an amp which we've listed below.
Always Test the Amp With Your Own Instrument
Whenever you head out to buy an amp, be sure to take your own instruments with you to get an accurate picture of how it'll sound on the different amps you're considering.
Tube Solid State or Digital
This is totally a matter of personal preference. The tube solid state amps deliver a much more refined sound compared to the sound of digital amps. If you are looking to cut your cost, digital amps might be the right choice for you.
Size of the Amp
You have to be very particular about your amp size. Having a 100-watt amp in a small studio apartment invites hassle from neighbors. Similarly, if you are performing in an open-air environment and your amp is just 10-watts, prepare to have your audience vastly underwhelmed. Choose your amp size based on where it is going to be used.
Tone and Volume
Amps have knobs to control the tone and volume. They should be easy to access so you can adjust them quickly and without hassle.
Speakers
The speakers are an essential component of an amp because this is where your sound comes from. The size of the speakers should be given the same consideration as the size of the amp.
Did The Beatles Use Electric Guitars?
Yes, The Beatles used electric guitars. The band was formed in 1960. At the time, electric guitars were relatively uncommon, but they used somewhat of an electric guitar. The two guitarists of the band, John Lennon and George Harrison, both used the Gibson J-160E, an acoustic guitar which had an electric pickup at the fretboard's base. At a later stage, they switched to fully electric guitars, Casinos by Epiphone.
Who Invented the Electric Guitar?
It was the 20th century when technology really started to flourish and its impact was felt in every aspect of life. Music and musical instruments were no exception. Many people think that Les Paul invented the first electric guitar, but this isn't true.
There's an ongoing debate as to who invented the first electric guitar and many different opinions. George Beauchamp, a musician, and Adolph Rickenbacker, an electrical engineer, who made the first amplifiable electric guitars back in 1932.
Thanks to these two geniuses, we've gotten to experience great artists like Les Paul, Eric Clapton, Slash, and others do their thing on the electric guitar, inspiring generations of budding guitarists, perhaps like yourself.
So there you have it! Our top picks of the best electric guitars of 2021.
If you liked this review, please leave a positive rating: