'Every home should have a keyboard', a wise person once said, and chances are that you agree, since you've found your way here. But you might think 'I don't know the first thing about electric keyboards, how can I tell which is the best beginner keyboard when there are so many to choose from?'.
This is a very good question and the answer is that you have all the information you need right here! We have listed ten of the top standalone and portable keyboards for beginners and are positive that you'll be able to find what you're looking for among them!
If you still feel like there are a few questions left unanswered when you've read through the reviews we will answer some of the most common questions among beginners.
Before you start reading there are a few things you can keep in mind, like who the keyboard is for (adult or child), what budget you have and if there are any special features you want your keyboard to have. Perhaps you require a piano in an upright position, or something similar.
It's time to take a look at the amazing pianos for beginner players we've found! When you read them through, try to find three or four different ones that you consider, and then you can compare them to each other and look up the video reviews.
At a glance:

Our top 3 picks
Our team's top 3 recommendations
Best Overall

Casio CT-X700 61-Key Portable Keyboard

Song and lesson system for learning
Portable and lightweight
Fantastic sound
Premium Quality

Casio Casiotone, 61-Key Portable Keyboard

Song and lesson system for learning
Portable and lightweight
Fantastic sound
Great value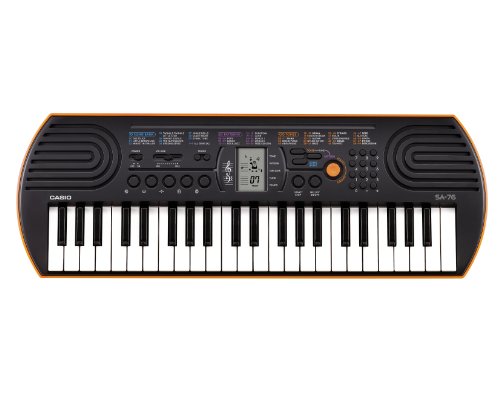 Casio SA76 EDP

Song and lesson system for learning
Portable and lightweight
Fantastic sound
Cheap Keyboard Pianos With Weighted Keys For Novice Pianists
1. Casio CT-X700 61-Key Portable Keyboard
The Casio CT-X700 is a great starter keyboard for musicians who are always on the go. This keyboard's lightweight build and plastic casing mean you can take it from place to place - be that concert halls, schools, churches, and more - without it weighing you down. It comes with an AC adapter, but the keyboard is also battery-powered too, meaning you can play freely without a plug, no matter where you are.
Despite its portability, this keyboard still features 61 full-size touch-responsive keys for all your playing needs. In addition, it comes with 195 rhythms, so you feel like you're playing with a full-sized band even if you're just playing solo.
Don't be fooled by its light weight. This keyboard features a powerful AiX Sound Source, which makes it sound like a professional instrument with a price range a lot higher than what it actually is.
It also features a smartphone shelf and a tablet-ready music rest, so your device is ready, whenever you need it, to adhere to all your playing needs. It also features 100 songs and a built-in song and lesson system to learn as you play.
Pros:
+ Song and lesson system for learning
+ Portable and lightweight
+ Fantastic sound
Why We Liked It - We love the portability of this instrument! It's so lightweight that you can take it anywhere without experiencing the fatigue that often comes with lugging around a musical instrument.
Walk before you run - It's always tempting to buy the best keyboard that you can afford. But, the best keyboard isn't always the best for beginners, and it's certainly no shortcut to great musicianship. Sitting in front of a million features and functions that you've no idea how to use is the fastest way to ruin your motivation. Don't make that mistake.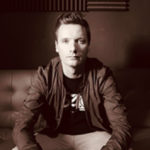 2. Casio Casiotone, 61-Key Portable Keyboard
This starter keyboard comes with 61 one keys that feature a touch response to meet all your playing needs. Take this keyboard anywhere! It has a built-in carry handle for easy portability, meaning you can lug it to concert spaces, church halls, schools, and more!
Set up is easy. It even includes a 'My Setup' button that automatically loads up your favorite setting and sounds. As a result, you spend less time setting up and more time making music. The keyboard comes with 77 rhythms, 400 tones, and 60 songs for you to play about with. Even if you're a soloist, you'll feel like you have a band with you.
The keyboard features speakers for out loud play and provides a headphone option for quiet playing. You can connect to the Chordana Play app on both iOS and Android. In fact, the included USB port lets you connect your phone with ease.
Pros:
+ Carry handle
+ Connect to the Chordana Play app
+ Headphone option
Why We Liked It - We really love the carrying handle. It makes portability a breeze! Take this keyboard with you wherever you venture.
If you're looking for a keyboard for a kid who is just starting out, the Casio SA76 is great! It has the appearance of a toy, but is still an ok instrument for kids to learn on. The keys are smaller than usual keys which can be good for little fingers, but at the same time that also means that a child will quickly outgrow it, so it's good to be aware of this before you make your purchase.
The keyboard has software that contains 50 different piano lessons, which are by no means a replacement for real lessons with a qualified teacher, but it can be a nice complement that feels more like a game and can encourage the kid to practice.
Includes:
• Closed-cup headphones
• Power supply
• eMedia instructional software
• 100 sounds
• 50 rhythm patterns
Pros:
+ 44 mini-sized keys
+ Fun for kids
+ Portable
+ Cheap
Why We Liked It - We would recommend this keyboard for parents that want to give their kids a keyboard to play around with but at the same time upgrade one step from the toy keyboards from the toy shop. This is not a keyboard you would buy for a child prodigy that will become the next Mozart, but rather for a kid that likes music and needs to be encouraged to eventually start taking lessons.
It only has 44 keys and they are smaller than average keys, so you won't be able to play any advanced songs on this one. Or well, maybe you're able, but it's not going to be as enjoyable as having a proper instrument. This doesn't mean that it's rubbish, it just means that it fills that step between a toy and an instrument designed for adults.
It has 100 different sounds to play around with and 50 rhythms, so it's a good introduction to improvisation.
Interactive Features - Many beginner keyboards come with interactive features that are especially useful for younger learners. Some have light-up keys or smart device integration for dedicated apps. They often take a gamified approach to tutorials, allowing users to level-up, beat personal best scores, etc. Remember, your playing will develop much further when learning is fun.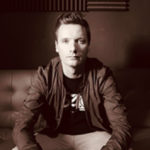 What if you're a professional or an intermediate player that wants a keyboard that is as versatile as possible? You guessed it, the Yamaha YPG-235 is the keyboard for you! Is it a keyboard or is it a Yamaha digital piano, though? What is the difference between the two anyway?
The difference between a keyboard and a digital piano can be hard to tell, but it mostly has to do with the purpose and the style of music it's designed for. If you're going to play pop music at a concert with cool sounds, a keyboard is what you need. If you want to have a piano that is portable and doesn't annoy your neighbors or needs tuning, a good value digital piano is the way to go.
Most often digital pianos have different sounds and rhythms to choose from too, and when it comes to the Yamaha YPG-235 it's actually difficult to tell whether it should be called a keyboard or a digital piano. The fact that it only has 76 keys instead of 88keys on this keyboard, which is the normal number of keys on a regular piano can give us a clue, but at the same time those 12 keys are hardly ever used anyway, so it can definitely be used both as a piano for classical music and a keyboard for pop, rock, disco, jazz… You get the idea!
Included:
• Stand
• Bench
• Power plug
• Headphones
• 2-year warranty
• Free lesson code
Pros:
+ 76 keys
+ 500 sounds
+ Lots of stuff included
+ High-quality
Cons:
• Sustain pedal not included
Why We Liked It - We really like this keyboard and we think you will do too! It has an almost infinite variety of options, anything you want your keyboard to be able to do, it most likely does!
It's nice to get so many things included, for example a stand and a bench, however we would wish that a pedal was included too, because you will need one if you are going to play anything harder than beginners' songs. However, pedals aren't super expensive so it's not a big deal.
If you've felt hesitant whether to get a keyboard or a digital piano, we've made things easier for you, this is one of the best options out there! With 500 different voices you will never grow tired of this instrument, it's as versatile as can be.
It's also great to get a 2-year warranty, in case anything should be wrong with it. But the warranty also means that the manufacturer is confident that the product is so good that it won't be necessary for them to replace it.
If you're starting to feel lost among all the keyboards on the market and you just want to find one that is great and probably has everything you need and more, you're in luck. The Yamaha DGX 230 is exactly that type of keyboard. It has 76 keys, 6-track recorder, 489 tones and double stereo speakers.
It comes with a stand and headphones, so you can start playing right away. Headphones are particularly useful if you live in an apartment or want to be able to play the keyboard after your kids have gone to bed, for example.
Included:
• Stand
• Headphones
• Power supply
• Music lesson software
Pros:
+ 76 keys
+ 6-track recorder
+ 489 tones
+ Stereo speaker
Cons:
• No sustain pedal included
Why We Liked It - This is a great piece of equipment, not only for beginners, but for anybody who wants a cool keyboard that has lots of nice sounds, but still is pretty affordable. This keyboard can almost feel a little bit boring, since it does what you expect, not more, not less. But sometimes all we need from a keyboard is great sounds and high quality, and for that reason we can't really complain. Sure, it doesn't have anything unique to offer, but at the same time it's really good!
Even though we've included it on our list of beginner keyboards, this keyboard will definitely stay with you a long time, most amateur musicians will not feel a need to replace it with something better since it already has lots of potential.
The next keyboard is another instrument from Casio, the LK-175. It is specifically designed for children and has LED keys that light up when you play. You can also learn new songs with this feature. It has 400 tones and 150 rhythms, which is way more than any kid needs, but it's fun! It has 110 built-in songs which is just amazing
Since it's a keyboard for kids, wouldn't it be good to find out what a kid thinks about it? Here is the cutest unboxing and review video ever, with a little kid. He seems really enthusiastic about his new keyboard! (And his little sister singing 'Twinkle, Twinkle, Little Star' in the background is adorable!)
🎵 CASIO LK-175 KEY LIGHTING KEYBOARD: Great Piano Keyboard for Beginners 🎶
Included:
• Headphones
• Power supply
• Stand
Pros:
+ 61 lighted keys
+ 400 tones
+ 150 rhythms
+ 110 built-in songs
+ Fun for kids
Cons:
• The speakers don't sound great, but on the other hand kids are most often not very picky about that.
Why We Liked It - This is a good keyboard for beginners, especially young children. The lighted keys make it fun to learn, however we imagine it can be quite frustrating to try to keep up in the more difficult songs. Your kid won't become a professional pianist just by using the built-in functions, but it's a fun way of learning that can serve as an introduction to playing the piano, and even a complement to regular piano lessons.
It has 400 voices, 150 rhythms and 110 built-in songs, so the possibilities are almost infinite when it comes to creating unique music, however, it only has 61 keys. 61 is probably enough for most kids though, but as they grow older and become better you will probably need to upgrade at some point and buy a better keyboard.
It's still a good option to buy for a beginner, since it's really affordable. Sometimes it's hard to tell whether a new hobby will be a long term project or if the new instrument will be forgotten in a couple of months, and then it's good not to invest too much money initially.
This keyboard from Hamzer is the keyboard for all musicians out there that want to spend as little as possible and are prepared to face the consequences. It is by no means great, but if the only thing you need is to be able to play the keys and have sound come out, it will work. This might sound really bad, but there are actually lots of cases where a musician needs to have a functioning piano at home that doesn't necessarily require amazing sound.
One example is if you sing in a choir and need to practice your parts and want to play on the piano to make sure that you're singing right. Another example is if you prefer to tune another instrument to a piano instead of using a tuner, or if you occasionally want to be able to play your main instrument with keyboard accompaniment if a friend or a teacher comes over to your house. It's also really good to have a piano when you study music theory, for example when you learn about chords and practice your listening skills.
Included:
• Stand
• Microphone
• Piano stool
• Headphones
Pros:
+ 61key keyboard
+ Cheap (like, really cheap!)
+ 255 sounds & rhythms
+ Integrated learning system
Cons:
• Keys are slightly smaller than regular keys
• Poor sound quality and loud
Why We Liked It - This is a good option if you want to buy a keyboard for your young kids or simply want to have a keyboard at home for different musical purposes that doesn't require amazing sound, for example in your music theory studies.
It's really good that you get a stand and a piano stool with it, so the big things you need to buy in order to get started are already sorted.
We think that even if this keyboard doesn't really compare to the Casios and Yamahas, it's still good that keyboards like this one exist, because it means that almost everybody can afford to buy one.
It has 255 voices and 255 rhythm patterns, so there's a lot to play around with. The best thing about this keyboard, though, is definitely the price. Who doesn't love a bargain, right?
We think it's about time we have a look at a keyboard that feels a little bit modern and contributes with something slightly more unique to our list. The Casio CTK440 fits right in, it has 600 (!) sounds and 180 rhythms and 152 songs, and already we start to notice that it's not just like any other keyboard.
One really cool thing about this keyboard is that you can sample a sound from your phone, for example. Quite a few of the other keyboards do have a sampling feature that allows you to record your voice (or another sound for that matter) via a built-in microphone, but it's also really good to be able to connect your phone if you for example like a sound in a certain song or video.
Included:
• Stand
• Headphones
• Power supply
Pros:
+ 61 keys
+ 600 sounds
+ 180 rhythms
+ 152 songs
+ 48-note polyphony
+ Step-up learning system
Cons:
• No sustain pedal included
Why We Liked It - This is a really cool keyboard that has more voices than you can ever use. The possibilities that come with it are endless and it's a really good product. The only possible downside to it is that is only has 61 keys, but if you don't want more than that it's absolutely perfect!
It comes with 600 different voices, 180 rhythms and 152 songs, so it can really boost both your skills and your creativity. If you are looking for a keyboard to use for your home studio to produce music, this is definitely a keyboard worth looking into! It's so much more than just a beginner keyboard!
A stand is included, which is great, as well as headphones. It might be good to know that the headphones are probably best just to use for the times you want to be able to play silently, for example when you don't want to disturb others. If you are producing and mixing music you will need better headphones designed for that purpose.
We have a feeling that not everybody finding this list is actually looking for a keyboard, but rather a digital piano. Is that the case? The Alesis Recital is a good option. If you have been reading through our list and wonder what on earth you would use 500 different sounds for, and why none of them have 88 keys, chances are that it's actually a digital piano you've been looking for without even knowing it!
Included:
• Music stand
• Power supply
• 3-month Skoove Premium subscription code
Pros:
+ Digital piano with 88 keys
+ Standard, split, layer and lesson modes
+ Five sounds: acoustic and electric piano, organ, synth and bass
Cons:
• No sustain pedal included
Why We Liked It - Since this is a digital piano and not a keyboard, it's hard to compare it to the keyboards on the list, but we thought it would be good to include a digital piano since we're sure many don't realize there is a difference. This Alesis is a good digital piano if you just want something basic with 88 semi-weighted keys to practice your scales and arpeggios and all that good stuff!
It's the kind of piano you would buy instead of an acoustic piano. Perhaps you don't have enough room for one, or you move often and can't be bothered to move a heavy piano with you.
We'll finish our list with another really affordable keyboard. So what's special about this one then? Well, not much to be honest, but one great thing is that you'll get 30 free songs on the Piano Maestro iPad app, and, being a piano teacher myself, I can highly recommend this app. It teaches you how to read music by making it more like a game than a chore, the songs are good and it gives you useful tips every now and then and it's easy to track your progress.
The keyboard only has 54 keys, which is a bit on the low end, but is enough for little kids that just want to play for fun. A stand isn't included, so you will have to buy one separately or keep it on a table.
Included:
• Music stand
• 30 free songs on Piano Maestro iPad app
Pros:
+ 54 keys
+ Compact and portable
+ 100 sounds
+ 100 rhythms
+ Multiple teaching modes
Cons:
• No stand or pedal included
• Few keys, which is not necessarily a problem, but could become one as you get better
Why We Liked It - This keyboard is good for kids, and especially since you get 30 songs on Piano Maestro, which will really boost your kids learning if he takes it seriously.
Set a sensible budget - We urge anyone and everyone to learn an instrument, but not everyone sticks with it. So, don't spend a small fortune if you aren't sure how committed you are. Our top picks are ideal for developing your enthusiasm for music while being budget-friendly.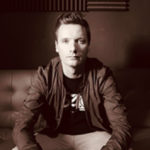 Beginner Piano Keyboard Buyers Guide
'Every home should have a keyboard', a wise person once said. Do you agree? We're pretty sure you do after a quick look at these wonderful instruments. Our list includes everything you need to make a decision, but if you still feel like you would like to try some keyboards out before you make your purchase we recommend you to go to a music shop and try out a few.
If you don't know how to play yet the staff will most likely be able to play some tunes for you so that you can hear different sounds, and even if you don't know much about keyboards you're quite likely to find one or two favorites among the different models.
Even if trying different instruments in a music shop is the best way of selecting a keyboard, it can be really good to know a couple of brands and products you're interested in to narrow it down, there's so much to choose from!
What to Look for When Buying a Beginner Keyboard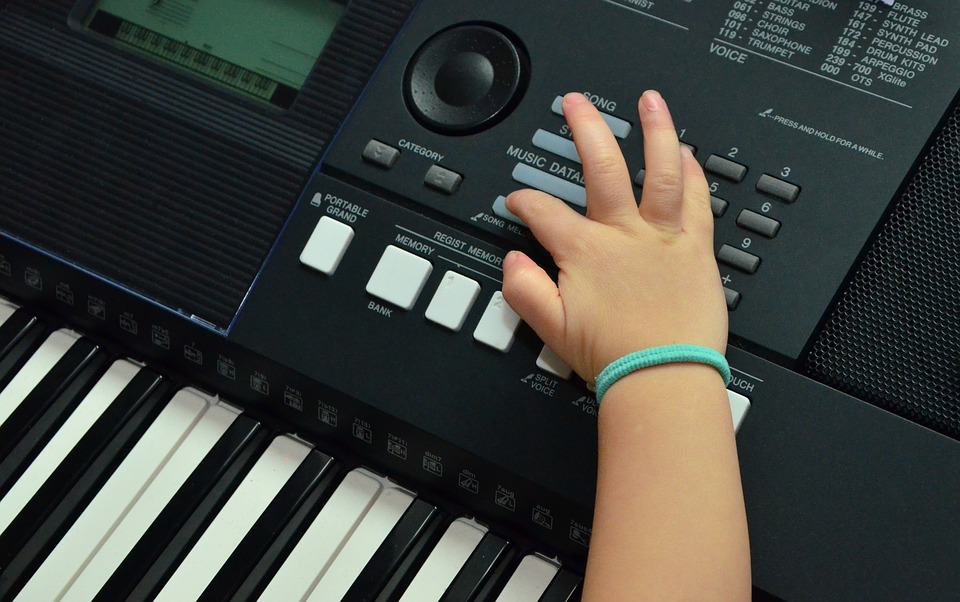 One thing that is good to decide on before you buy a keyboard is how many keys you need. This mostly depends on the skills of the player. To give an example you don't need many octaves of keys to play 'Twinkle, Twinkle Little Star'. The number of keys you need depends a little bit on the genre you will play as well.
If you are going to not only play pop and rock, but want to play classical piano music as well, it's probably a good idea to find a keyboard with as many keys as possible. A regular piano has 88 keys, however, most pianist rarely use the highest and the lowest keys. You should also be aware that many keyboards have smaller keys, that are not weighted, which might be annoying when you play classical music.
You also need to think about how many sounds you'll need, most keyboards on our list have a few hundred, which is probably more than you'll ever use, but it's really nice to be able to find the exact sound you want.
We would recommend you not to worry too much about which keyboard has the best built-in lessons, lighted keys, and so on. Even if these features are nice and can help your kid or yourself progress, it's a really limited way of learning and chances are it's only fun the very first week. If you want to learn how to play but can't afford lessons it's better to watch YouTube videos and learn that way.
What Keyboard is Best for a Beginner?
All the keyboards on our list are great. It's impossible to answer which one is best because every beginner is different and needs and wants different things. If you read through our reviews and watch the linked YouTube videos, you'll be able to determine which keyboard is best for you.
What Kind of Instrument Is a Keyboard Piano?
Many people feel confused when it comes to keyboards. What's the difference between a keyboard and a digital piano? The simple answer is: a keyboard has many sounds and is perfect for pop and rock, while a digital piano is what you buy instead of an acoustic piano. It has less sounds to choose from and is just a more convenient instrument to keep at home than a big, bulky piano.
Number of Keys on a Piano Keyboard?
Keyboards can have different numbers of keys, it all comes down to what you prefer and need.
Do I Need A Touch Sensitive Keyboard as a Beginner?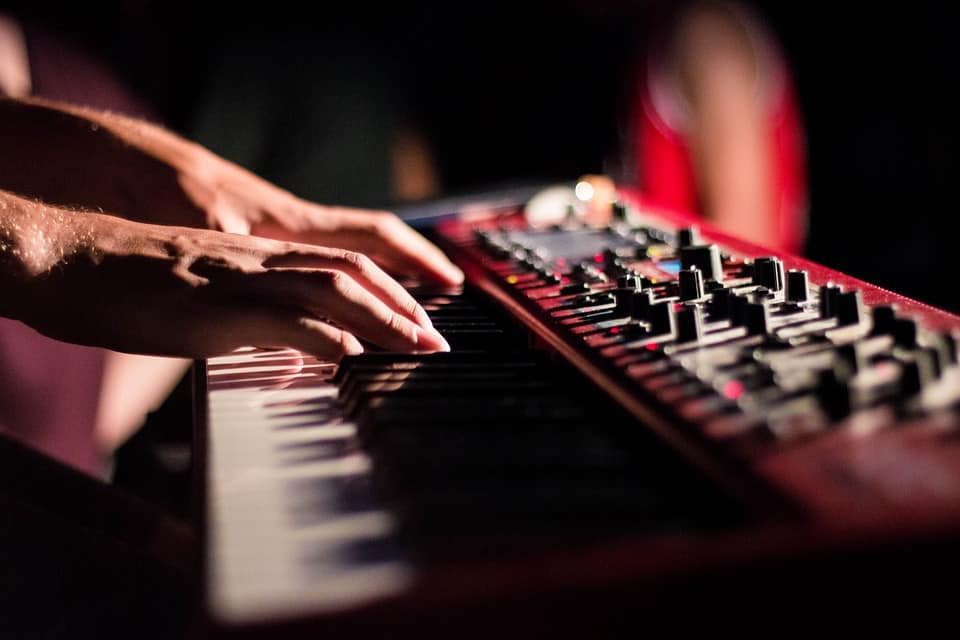 First, let's establish what it means that a keyboard has touch sensitive keys. This simply means that the keyboard senses how hard you press, the harder you press, the louder the tone, just like a real piano. This is not a feature that you necessarily need as a beginner, but if you can afford it, it will enhance your music automatically. You will also feel the need for touch sensitivity as you improve.
Do I Need A Full-Size Piano?
If you are going to use your keyboard for pop, rock and similar music, you probably won't need a full-sized keyboard.
Expert Tip:
The keys should be cleaned at least once a week. You can use a cloth and a natural cleaning product and wipe them off. Dusting isn't enough to kill off germs!
Did You Know…
That an electric piano is a completely different kind of instrument. They work like acoustic pianos and are electro-mechanical, the sound from the strings are converted into electrical signals.
For a great beginners guide on starting the piano click here.
If you've enjoyed this review by Music Critic, please leave a positive rating:
[vc_separator