Before we dive into the list of the best midi keyboard controllers available on the market, we should first take a look at what a midi keyboard is and the types of tasks it can perform. Well, the answer to both of these questions is pretty simple. A midi keyboard is a piano-style interface that has the capability of transferring midi signals to connected devices. The signals are transferred through a midi cable or USB. These devices should be on the same midi protocol interface.
You'll find a lot of midi keyboards to choose from these days. With so many options available, selecting the best of the bunch can be a real task. This list will help you to make the best choice midi keyboard based on your needs.
At a glance:

Our top 3 picks
Our team's top 3 recommendations
Best Overall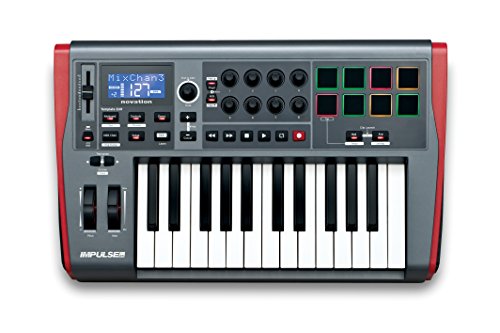 Novation Impulse 25 USB Midi Controller Keyboard

Equipped with a semi-weighted action that is ultra-responsive.
Good software control.
Multifunction drum pads.
Premium Quality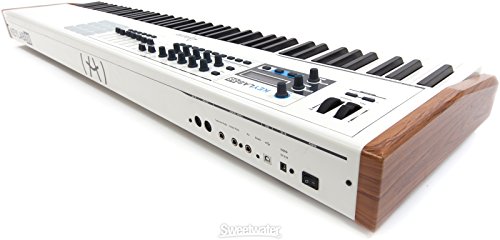 Arturia KeyLab 88 USB Hybrid MIDI Keyboard Controller

Equipped with a semi-weighted action that is ultra-responsive.
Good software control.
Multifunction drum pads.
Great value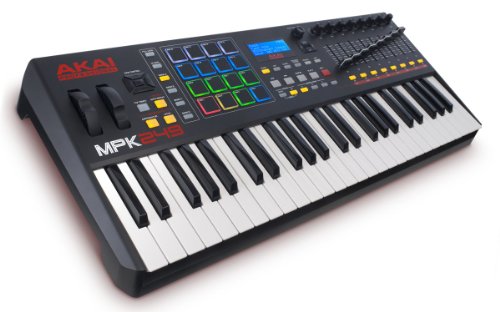 Akai Professional MPK249 49-Key Keyboard

Equipped with a semi-weighted action that is ultra-responsive.
Good software control.
Multifunction drum pads.
View The Best Midi Keyboard Controller Below
1. Novation Impulse 25 USB Midi Controller Keyboard
There are a few key factors to look for when you're looking at midi keyboards. They can make or break your experience once you get your keyboard home. The things to bear in mind when shopping for a midi keyboard are key count, keyboard action types, aftertouch, faders, buttons and knobs, and performance pads.
One midi controller keyboard that comes equipped with all these features is the Novation Impulse 25 USB Midi Controller Keyboard, 25 Keys. It has all the features you've ever wanted in a midi controller keyboard.
Pros:
+ Equipped with a semi-weighted action that is ultra-responsive.
+ Good software control.
+ Multifunction drum pads.
Why We Liked It - The Novation Impulse 25 USB Midi Controller Keyboard, 25 Keys is a great option for you if you're buying a midi controller keyboard for the first time. It's compatible with various operating systems, DAWS, and has a fantastic touch response.
Producing on the Go - Don't forget to take portability into consideration. If you plan on producing on the go, it may not make sense to get a MIDI keyboard with more than 25 keys. A full-sized MIDI keyboard could be practical for frequent performers, though you'll certainly want to look for a model that is lightweight and fairly easy to move from one location to the next.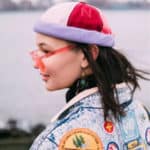 2. Arturia KeyLab 88 USB Hybrid MIDI Keyboard Controller
There are a few questions you should ask yourself before buying a midi controller keyboard. How will you be using your midi keyboard? What sort of a keyboard action are you looking for? How many keys do you need? What additional features do you want? A midi keyboard that has all the answers you're looking for is the Arturia KeyLab 88 USB Hybrid MIDI Keyboard Controller.
Pros:
+ Ultra-light, which makes it highly portable.
+ Durable, high-end Italian-made finish.
+ Equipped with removable accessories such as a laptop stand and iPad or sheet music stand.
Why We Liked It - The build quality, the looks, the realistic piano. There's just nothing more you could ask of a 88key keyboard.
3. Akai Professional MPK249 49-Key Keyboard
Akai is one of the major players in electronic music. You can rest assured that any Akai product you get is going to be perfect. This Japanese brand has a whole range of electronic products and has a long history of producing phenomenal quality electronic music goods.
The Akai Professional MPK249 49-Key Keyboard & Drum Pad is another superb product brought to you by one of the very best in the business. It's the ultimate solution to all of your midi keyboard needs. Looking to get your hands on the perfect all-in-one midi keyboard controller? Look no further than Akai.
Pros:
+ Has an all-in-one controller with keyboard and trigger pads.
+ Comes with 8 control knobs, 8 faders, and 8 switches.
+ Semi-weighted action with 49 full-size keys that are pressure sensitive.
Why We Liked It - This keyboard is designed more with the professional in mind. As far as the pro musician is concerned, the Akai Professional MPK249 49-Key Keyboard & Drum Pad is one of the very best midi controller keyboards that you'll find in today's market.
Mappable Controls - MIDI keyboards with built-in knobs and drum pads can be exceptionally helpful for live performance or producing. Don't forget that you're not limited to the internal sounds of the keyboards themselves: These MIDI controllers are designed to link up with your DAW so that you can effortlessly play any sound you can think of.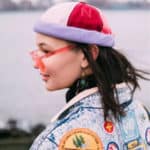 4. M-Audio Keystation 49-Key USB MIDI Keyboard Controller
There are many things you'll require from your midi keyboard controller if you're a musician. You want it to sound close to a traditional piano, simple playability, and want it to have all the key features necessary in a midi keyboard, so you can come up with innovative and spontaneous music ideas. The best midi controller keyboards have all these features.
Just take a look at the M-Audio Keystation 49-Key USB MIDI Keyboard Controller. It's a very simple yet powerful keyboard that's not only good for sequencing music, but also gives you the ability to play other virtual instruments on your PC or Mac.
Pros:
+ 49 full-size, semi-weighted velocity sensitive keys with 1/4-inch sustain pedal input.
+ Comes equipped with octave range buttons, transport controls, pitch bend and modulation wheels.
+ USB connection.
Why We Liked It - Whether you're a musician who is always on the move performing gigs or are simply a composer looking to record and mix music in the studio, the M-Audio Keystation 49-Key USB MIDI Keyboard Controller will get the job done to your total satisfaction.
5. Alesis V49 | 49 Key USB MIDI Keyboard Controller
Alesis is a company that you can always rely on for quality, electronic music equipment. This midi keyboard controller has it all – as well as a low price tag. There are 49, full-sized keys that are velocity-sensitive, making them much more responsive than standard keys. Beat producers will love the eight, backlit pads that are also highly sensitive.
If you're new to production, then you'll appreciate that it comes with lots of different premium software, including ProTools. The whole unit has been designed with usability in mind, which makes it intuitive and a pleasure to make music with.
Pros:
+ Great Value for Money
+ Includes ProTools and More Software
+ Eight Backlit Pads
+ 49 Velocity Sensitive Keys
+ Easy-to-Use
Why We Liked It - It's one of the best midi keyboard controllers because of its intuitive, easy-to-operate design, as well as all the premium software that comes with it.
6. M-Audio Oxygen MKIV 49-Key USB MIDI Keyboard
M-Audio is considered one of the big names in the musical instrument world. It has a strong history of manufacturing top of the line musical instruments. M-Audio also revolutionized the midi keyboard market by introducing the first portable midi keyboards, the Oxygen series making life for musicians everywhere a whole lot easier.
Thanks to continually advancing technology in the company, today's new and improved Oxygen MKIV looks quite different from the original Oxygen series But trust us, this is a very good thing.
Pros:
+ Powered by a USB connection.
+ 49 full-size keys that have a synth-action and are velocity sensitive.
+ Equipped with 8 trigger pads which are velocity-sensitive.
Why We Liked It - We all have personal preferences as far as choosing the midi keyboard is concerned, but M-Audio makes it easy by offering all sorts of great features in one convenient package.
7. Akai Professional MPK Mini MKII 25-Key USB MIDI Controller
With a slogan of "take control wherever you go," it should come as no surprise that this keyboard is super portable, thanks to its sleek, compact design. Avoid the fuss of picking up heavy instruments when playing a live performance with the Akai Professional MPK Mini MKII 25-Key USB MIDI Controller. It's so portable you could easily fit it into a backpack.
Pros:
+ Can easily fit into backpacks and on a production desk.
+ 8 rubber drum pads that are velocity sensitive.
Why We Liked It - A total win-win situation for you if you're a musician and have the Akai Professional MPK Mini MKII 25-Key USB MIDI Controller in your gear arsenal. With unbeatable features and a grab-and-go portability, you'll quickly fall in love with this midi controller.
8. Novation Launchkey Mini 25-Note USB Keyboard Controller
Novation is well-known for coming up with some of the best quality products as far as midi keyboards are concerned. The Novation Launchkey Mini 25-Note USB Keyboard Controller is no exception.
Pros:
+ Designed for Ableton Live.
+ Comes in equipped with 16 velocity sensitive multi-color pads.
+ 8 knobs, control buttons, and dedicated navigation.
Why We Liked It - Whatever you may need from your midi keyboard, the Novation Launchkey Mini 25-Note USB Keyboard Controller provides it. From control buttons to pads, and more, this easy to use keyboard controller is functional and perfect for the constantly gigging musician.
9. AKAI Professional MPK Mini MKII LE 25-Key Portable USB MIDI Keyboard
Akai never ceases to impress with its range of midi controller keyboards. The AKAI Professional MPK Mini MKII LE 25-Key Portable USB MIDI Keyboard is another classic product by Akai which is known for its portability.
Pros:
+ 25-synth-action mini-keys.
+ 8 velocity-sensitive rubber drum pads.
+ Powered by USB-connection.
Why We Liked It - You get what you pay for with the AKAI Professional MPK Mini MKII LE 25-Key Portable USB MIDI Keyboard. Compact but with all the features you need, this is another outstanding product courtesy of Akai.
10. Behringer U-Control UMX610 61-Key USB/MIDI Controller Keyboard
Last but certainly not least on our list is the Behringer U-Control UMX610 61-Key USB/MIDI Controller Keyboard. From the playability to the stellar range of effects and virtual instruments it features, everything about this midi controller keyboard is top of the line.
Pros:
+ Has the capability of playing 100 virtual instruments.
+ 50 VST effects.
+ XT2.5 Compact BEHRINGER Edition music production software.
Why We Liked It - The Behringer U-Control UMX610 61-Key USB/MIDI Controller Keyboard is easily one of the best midi controller keyboards that you'll ever encounter. With so many features and specifications, it's a musician's dream.
Weighted Keys - If you're a pianist, or someone who enjoys recording complex melodies, it might be worth looking for a controller that has weighted keys. This will give you a similar feel to that of a traditional piano, making the transition to these electronic devices much easier. Look for controllers that have velocity-sensitive controls so that your DAW can capture the sound precisely how you played it.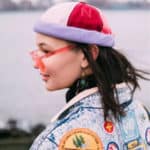 MIDI Keyboard Buyers Guide
Before getting your hands on a new MIDI keyboard, get to know the basics. This part of our guide will take you through all the information you need to pick the best keyboard for your needs, hassle-free. First, let's look at the MIDI concept.
Musical Instrument Digital Interface or MIDI describes a protocol, digital interface, and connectors which are connected to each other to communicate. A single MIDI link can carry up to 16 channels of information and be routed to separate devices if needed.
A MIDI carries information that includes notation, velocity, and pitch for controlling volume, audio, cues, and vibratos that synchronize tempo between devices. This information is sent by MIDI cable to other devices.
MIDI was basically invented so instruments could communicate with each other. Instruments that don't support analog signals can be controlled by MIDI through MIDI to Analog Control kits. When a note is played on a MIDI instrument a digital signal is generated which can trigger a sound on another instrument. Instrument control allows musicians to combine instruments and create new combinations.
Next up, MIDI can be used for composition. MIDI information can be sequenced with computer software (also known as DAWs) or in hardware music workstations. For instance, guitars that support MIDI are developed in DAWs so that messages/information can be modified. MIDI functionality allows musicians to quickly and efficiently edit their work, compared to a multitrack recording. Likewise, MIDI is a set of commands that generate sound.
Different sequences can be manipulated to create unique sounds that prerecorded audio is not capable of. You can change the key and tempo of MIDI arrangements for recording individual sections. MIDI gives you the ability to quickly hear your musical experimentations. MIDI 1.0 and General MIDI technology is used by artists to allow musical data files to be shared among various electronic instruments through a portable set of commands and parameters.
MIDI functionality came together with music audio computers when the personal computer market stabilized. Musicians use this combination for music production. MIDI function was featured in Apple II Plus, IIe, Macintosh, Commodore 64, Amiga, Atari ST, Acorn Archimedes, and PC DOS. In the early days of the technology, musicians in the US favored Macintosh due to its competitive price while those in Europe embraced the Atari ST for the same reasons.
Another reason for the popularity of Atari ST was that it offered direct MIDI ports, which convinced many software developing companies to design DAW software for either Apple or Atari. By 1990, Microsoft released Windows 3.0 which gave more processing power and a graphical interface to PCs, which persuaded companies to start releasing software on multi-platforms.
MIDI can be used with computers for the three purposes shown below:
The MIDI file system is known as a Standard MIDI file (SMF). It provides a quality way of saving, transporting, and opening music sequences in other computers. The size of the file is compact, which is compatible with virtually every electronic gadget: computers, mobile phone ringtones, greeting cards, etc. The files can be accessed universally and include information about specific timing, track name, and note values. Lyrics and text are not included in the data but it can be included as metadata.
The SMF file system was created as an export format of DAWs. The software organizes the MIDI information into parallel tracks along with a timestamp so they can be played according to the sequence. The header contains the information about arrangement track count, tempo, and the SMF format type of the file. Type 0 files contain a performance merged onto a single track, while type 1 contains a number of tracks. Type 2 stores multiple arrangements that are rarely used.
Don't get confused; MIDI files are not actual audio tracks. Basically, they're set of instructions resulting in less disk space usage. MIDI file arrangements are easy to share because of their capacity. The main disadvantage of MIDI format is that there's a huge gap between actual data on the sound card and MIDI information. There is no standard set for expressing the symbols even in high-quality sound cards. So a wide range of samples has to be set in the sound card to unleashing the MIDI technology.
The main advantage of MIDI is that it can be connected to a PC or laptop. This enables you to take advantage of various software options for mixing sounds, copying, pasting, creating new music, and much more. Available software includes sequencers, notation/scoring software, editor/librarians, auto-accompaniment programs, and synthesis/sampling. With the help of this software, you can take full advantage of MIDI information.
So now you know the ins and outs of MIDI technology, let's move on to our main topic, the MIDI keyboard. A MIDI keyboard is an electric piano lookalike interface keyboard device that is used to send MIDI signals to other devices through USB or a MIDI cable. This device could be a personal computer running a Digital Audio Workstation (DAW) that interprets the MIDI signals and sends them to other MIDI devices connected by cable or running inside the computer. Essentially, a typical MIDI keyboard doesn't produce sounds itself, but rather transfers the MIDI information to an electronic module which is capable of reproducing an array of digital sounds that resemble an analog keyboard.
There are various types of MIDI keyboard beyond the piano-style user interface. Many MIDI keyboard controllers have pads or buttons for sending MIDI signals. They also have a built-in sensing capability for varying volumes of sound.
The Tonal Plexus keyboard provides up to 1266 different possible tonal pitches in the TPX6 1266 keys. Another MIDI keyboard is based on a fretless-type keyboard interface, which enables portamento-style note changes during play.
In the MIDI protocol, MIDI value is mapped to a specific instrument sample by an encoding scheme. Other sound parameters like aftertouch, pitch, etc. are included in this protocol scheme. The keyboard acts as a handler of sound modules and other MIDI devices, including the sound edited by DAWs.
MIDI keyboards are common instruments in recording studios around the world. Many high-end MIDI keyboards have extra sets of rotary knobs and buttons to send custom MIDI information to an analog synthesizer, sampler or DAWs. Extra features include rhythm input, transport control, and instrument selection. Similarly, MIDI keyboards also include an input for a footswitch, input for a foot expression controller, semi or full-weighted keys, and aftertouch capability. Modern MIDI keyboards are equipped to be directly connected to computers via a USB connection.
MIDI keyboards come in a wide range of sizes, from 25 keys to a full length of 88 keys.
From MIDI technology to MIDI keyboards, you should now have all the information you need to pick up the best MIDI keyboard. We'll be concluding our article with our three best products for every price range. So let's get straight into it!
Our Top Pick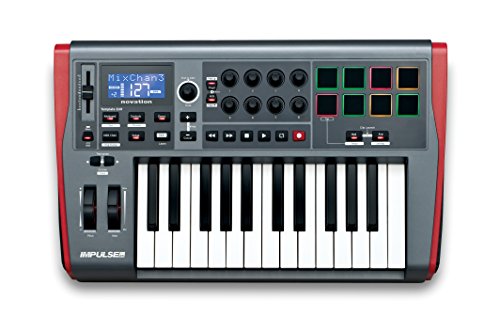 Our top picks are all about getting a good deal at an affordable price. Our number one overall choice is the Impulse 25 USB MIDI Controller Keyboard by Novation.
This MIDI keyboard is an ultra-responsive, semi-weighted keyboard with aftertouch impulse. It's designed to give a professional instrument to feel rather than a mere computer accessory. It's pinpoint accurate, which means it can translate musical expressions extremely well.
It includes a full DAW/Plug-In control surface with 8 knobs, 9 faders and buttons, and a custom LCD screen. The Impulse gives you hands-on control. It's compatible with major DAWs and plug-ins engineered for instant mixing, transport control, and plug-in instruments and effects.
Along with the hardware side, Novation has worked with major music software manufacturers to ensure instant hands-on control. Software' like Pro Tools, Logic, Cubase, Ableton Live, and Automap 4 are specially designed for allowing you to have full control of third-party instruments and effects.
It's frustrating to learn knob, fader, and button controls. Impulse is packed with Automap control software so you can easily find controls and take complete advantage of everything they offer. This MIDI keyboard also has eight quality-feel drum pads which are velocity-sensitive and equipped with aftertouch. The drum pads are backlit with 3-color LEDs which means that they can warp arpeggios in real time, roll beats, and launch clips in Ableton Live.
This keyboard is powered by USB and contains expressions along with the sustain pedal inputs. MIDI in and out ports are also available for connecting external MIDI instruments.
With a major DAW support, precision keyboard, and multi-function drum pads the Impulse MIDI keyboard by Novation has really got your back!
Premium Choice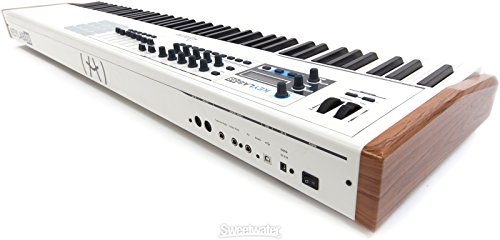 There are many high-end MIDI keyboards if you want to invest in some serious gear. The price may be higher, but for professional musicians, it can be well worth the extra money.
Allow us to show you the beast itself: the KeyLab 88 MIDI/USB Hammer-Action Hybrid Keyboard Controller by Arturia.
On the outside, it has gorgeous wood trim on the sides which gives it a classic look. This product gives you tons of hands-on control. Likewise, it includes 13 encoders, 16 pads, and 9 sliders, so you can get every precise detail down in your compositions. It has velocity-sensitive keys with aftertouch.
This includes an analog lab with 5000 synth sounds. All presets are handpicked from Arturia's classic synths.
With 5000 synth sounds, 16 pads, and an analog lab software, the sky's the limit.
Great Value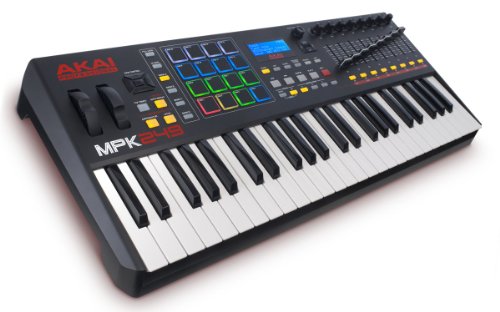 If you are looking for an all-in-one controller with keyboard and trigger pads for performing live or composing music in a studio at a reasonable price. then the MPK249 by Akai Professional is your best choice.
The Akai Professional MPK249 is engineered for combining software integration, enhanced workflow and core technologies from its previous MPC workstations. It's optimized to interface directly with your Mac or PC with USB powered plug-and-play connectivity.
The keyboard is equipped with 49 semi-weighted full-size keys and a premium piano-style key bed for giving you a natural yet responsive feel. Each and every key is velocity-sensitive with aftertouch for dynamic yet expressive recordings.
With this keyboard, composers can absorb genuine MPC workflow into their work. It's easy to build sequences by using MPC-style pads, thanks to the MPC Note Repeat and 16 Levels. MPC Swing lets you control the tight organic groove that makes MPCs so worthwhile.
MPK249 is loaded with powerful software, in this case, Ableton Live Lite and MPC Essentials. Ableton provides musicians the tools to compose, record, remix, improvise, and edit ideas.
On the whole, this keyboard provides you with 16 RGB-illuminated MPC-style pads with 4 banks for 64 pads, 24 assignable Q-Link controller which includes knobs, switches, and faders. It also has detailed transport and parameter controls for hands-on DAW integration. It even has one assignable footswitch jack and one expression jack. It features USB-MIDI with 5-pin MIDI input and output. Finally, it's iOS compatible thanks to the Apple iPad camera connection which is sold separately.
If you are looking for genuine MPC functionality, the best DAW software support, plus velocity-sensitive keys, then this keyboard offers the best for its price.
MIDI Keyboards FAQs
What are MIDI Keyboards?
We've seen quite a lot of advancement in the world thanks to technology. The impact of technology on music is obvious in modern music. From electric guitars to drum machines, and of course, MIDI keyboards, the presence of technology in music is everywhere.
What is a MIDI keyboard? Well, the answer is a pretty simple: a keyboard device that has the capability of sending MIDI signals to some other devices, as long as the devices share the same MIDI protocol interface. A MIDI keyboard transfer signals through a MIDI cable or a USB.
Not all MIDI keyboards use the piano-style interface. Some come equipped with pads or buttons that have the ability to transfer MIDI signals. Most of these pads are velocity-sensitive to get different sounds from the keyboard. If you're a big fan of portamento-style, the MIDI keyboard for you is a fretless-type, known as the Continuum Fingerboard, which will enable you to change notes at will.
Another type of MIDI controller that does not use a piano-style user interface is known as a microtonal MIDI controller. The most common example of it is a Tonal Plexus Keyboard. This keyboard has the capability of providing up to 1266 different tonal pitches.
How to choose a MIDI Keyboard?
When shopping around for a product, there are some questions you have to ask yourself before purchasing it. The same is true of MIDI keyboards. Before buying a MIDI keyboard, be sure to do your homework. Figure out what features you need to avoid buying a MIDI keyboard that may have a high price tag attached to it but isn't right for you.
Here are the things to consider before you run out to pick up a MIDI keyboard.
The Budget
When choosing a MIDI keyboard, you'll quickly discover that the prices can range from $80 to $500 and even more. So ask yourself how much are you looking to spend then be sure to stick to your budget.
The Key Count
This is completely down to personal preference.  MIDI keyboards are available in many different key counts, and it's good to know what their applications are. Key counts vary from 25, 32, 37, 49, 61 to 88. Some people may prefer the original or traditional piano and might opt for an 88 key MIDI keyboard since the traditional piano has the same number of keys. On the other hand, some people might do a lot of traveling, so a smaller keyboard with 25, 33 or 37 keys are better suited to their lifestyles.
Key Action
There are three different types of key actions which all serve different purposes. The three different key action types of a MIDI keyboard are discussed below.
Synth Action
This is the most common key action found in most MIDI keyboards. The synth-action keys use a spring and are made up of plastic. There is no weight attached to the keys of a synth-action MIDI keyboard, but when you press or release a key, it returns to its original position with the help of a spring,  making it pretty fast.
Semi-weighted
As the name suggests, the keys of a semi-weighted key action MIDI keyboard use a lightweight attached to the end of every key. In this case, the keys aren't made of plastic. The semi-weighted key action keyboards are not as fast as the synth action, but give you a slightly more realistic feel that is somewhat close to a traditional piano.
Fully-weighted
Fully-weighted key action keyboards are as close as you can get to the keys of a traditional piano. The fully-weighted key action type is mostly found in digital pianos. The feeling you get from them isn't the exact same as that of a real traditional piano, but it's fairly close. The fully-weighted action type is less common in MIDI keyboards, but some MIDI keyboards with a high price tag come equipped with them.
Portability
Do you want a keyboard for studio use or will you and your new keyboard be traveling to gigs regularly? If this is the case, you'll want a portable keyboard. As mentioned earlier, there are MIDI keyboards that come in compact sizes and easier to travel with. The smaller the keyboard, the more portable it is.
MIDI Pads
Do you want other sounds from your keyboard beyond the standard piano sounds? There are MIDI keyboards on the market that come with drum pads, so if you are looking to compose some beats on your MIDI keyboard, these are the ones to go for.
The Extra Features
There are some MIDI keyboards that come equipped with extra features such as faders, buttons, knobs, arpeggiators, and more. These features fall into the category of performance control. The most noticeable thing about keyboards with these features is that the more features a keyboard has, the higher the price. It's essential to determine what features will be useful to you and then go for the appropriate MIDI keyboard.
Best MIDI Keyboards for Beginners
Different MIDI keyboards are designed to suit the requirement of different levels of playing i.e. beginner, intermediate, and professional. We'll briefly discuss some of the best available MIDI keyboards for beginners.
M-Audio Oxygen 49
With the M-Audio Oxygen 49, you can rest assured it will both be easy to use but give you everything you need to compose and continue to learn. It comes equipped with a synth-action key type which is ideal for a beginner because of its ultra-quick response. It also has trigger pads if you want percussion sounds and comes equipped with Ableton Live Lite so you can learn and play at the same time.
Overall, the M-Audio Oxygen 49 is one of the best picks for beginner MIDI keyboards.
Akai Professional LPK25
Price is also important as a beginner looking for your first MIDI keyboard. It's best to start slow with a basic keyboard that meets all your needs but doesn't carry a hefty price tag.
The Akai Professional LPK25 is a beginner keyboard that is available for under $100 and also has all the necessary things that you could want in a beginner MIDI keyboard. It comes along with 25 mini keys that are velocity-sensitive so that you can get a more natural sound. You can connect it to your computer or Mac via USB, making your life much more simple.
Acorn Instruments Masterkey 49
For ease of use and easy installation, the Acorn Instruments Masterkey 49 is perfect Although it isn't counted among the top MIDI keyboard brands, this keyboard is one of the best there when it comes to its user-friendliness and easy installation. It features velocity-sensitive keys, pitch, and modulation wheels and plugs and plays through a USB.
Conclusion
The answer to this question is pretty simple. The two most important factors are the key counts and the keyboard action type. Be aware of all the different key counts available on the market and select the one which suits your needs. If you know the different types of key action and the purposes or the use for which they are designed for, you can choose the right MIDI keyboard with confidence.
If you liked this review, please leave a positive rating:
[vc_separator