The music production world is filled with the latest and best pieces of technology. From considerable soundboards to audio computers, there is nothing the industry hasn't seen. Perhaps you've already got all the rest of the music production gear, you've got to make sure you've got those microphones and computer speakers under $50! Now, you've either got to upgrade your current desktop to something even better. Or, you might be wanting to invest in your first ever music production PC. Whatever situation you find yourself in, there is an endless amount to choose from.
After doing some scrolling you may want to settle on one particular laptop or computer, but it's essential to keep your options open. Look out for the critical features of a good music production computer before you jump straight in and buy it. Also make sure you're able to see when a brand is giving you a product that is excellent value for money, or a total waste of your time and effort. Since there are so many products to choose from, we've created a list of the top 10 best computers for music production and put them in order starting from the best! We've also included a buying guide to help you choose your audio PC in case you're not wanting any of our picks.
At a glance:

Our top 3 picks
Our team's top 3 recommendations
Best Overall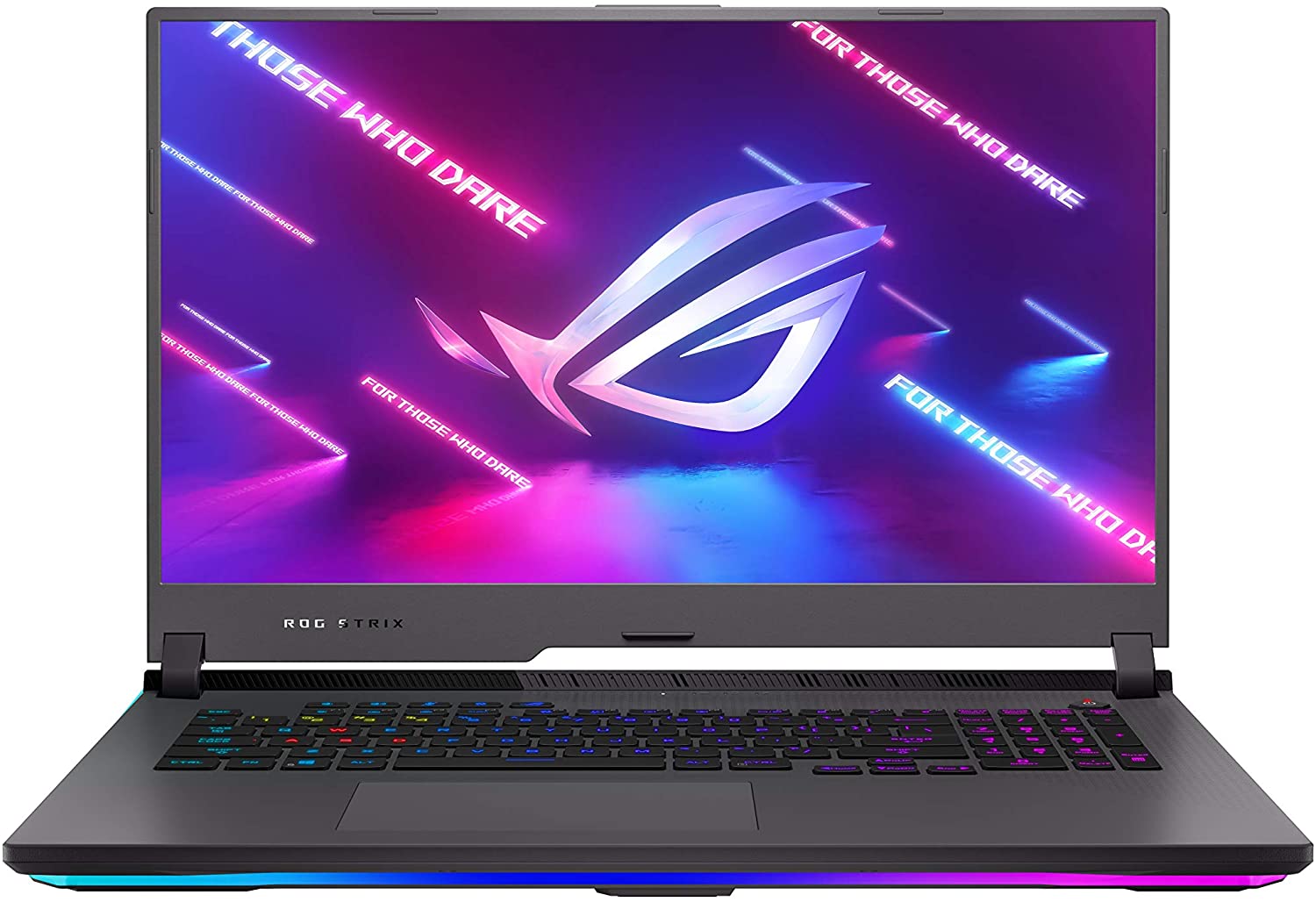 ASUS ROG Strix G17 Laptop

Ultrafast Wi-Fi
Packed full of features
Slim design for portability
Premium Quality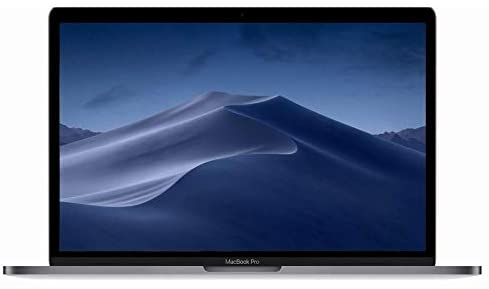 Apple MacBook Pro

Ultrafast Wi-Fi
Packed full of features
Slim design for portability
Great value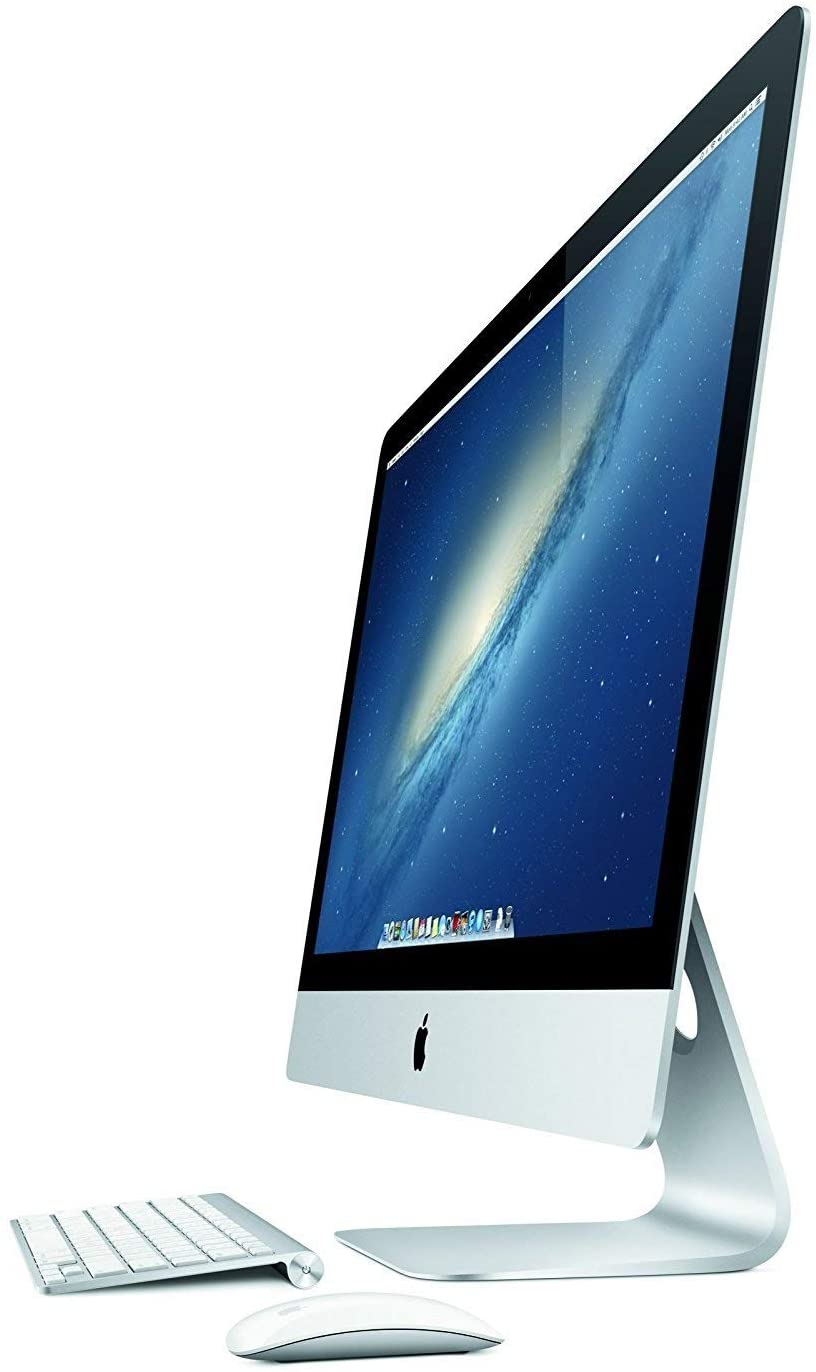 Apple iMac

Ultrafast Wi-Fi
Packed full of features
Slim design for portability
Find The Best Computer For Music Production Below:
1. ASUS ROG Strix G17 Laptop
If you're looking for an ultrafast laptop for all your DJing needs, the ASUS ROG Strix G17 might be just what you need. This laptop is one of the best for gamers and creators alike, thanks to a number of amazing features. The laptop features a streamlined design that's 7% smaller than previous devices, making it more portable for those who like to work on the go.
It features reliable Wi-Fi 6 and Bluetooth 5.1, so you can stay connected at all times. It also comes with the latest 5th Gen AMD Ryzen CPU and an ultrafast 165Hz 3ms refresh rate to offer high power and fast performance. So say goodbye to lags and loading! It also boasts many new features, including Tensor Cores, RT Cores, and streaming multiprocessors
Pros:
+ Ultrafast Wi-Fi
+ Packed full of features
+ Slim design for portability
Why We Liked It - We love how fast this laptop is. Designed especially for gamers or creators, the fast connectivity, loading, and refresh speeds will ensure you never miss a beat - even when you're on the go.
Windows or Mac - The biggest question you will ask yourself before choosing a computer is whether you should buy Windows or Apple. The operating system you use affects your workflow and the DAWs/plugins that are available to you. Think about the software you want to use most before you buy your computer.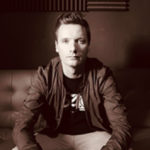 Mac users can reunite at the sheer beauty of the Macbook Pro Retina with Touch Bar! It was certainly a great decision for Apple to add the bar onto their best-selling product and it is now even more appealing to music producers than before. This means your laptop will look sleeker and bigger since there is a lot more room for keys rather than other old function keys occupying the space.
It has an LED display that is able to give stunning clear images, it also has a Core Intel i7 processor which make sit super-fast and easy to work with. The memory is also good too with 16 GB of RAM and around 10 hours of battery life. This is ideal if you're going to be on the go while you're producing music. Perhaps you won't have access to a plug socket while you're doing work? If you're fully charged up, then you should be good to go without plugging it in! What's even better is that Apple has scrapped the USB ports and instead replaced them with USB C ports and Thunderbolts. Perfect for all those music producers out there as it gives more variety to your work and what you can use to edit and produce your beats.
This Apple mac really does kick ass regarding ability and quality; the classic aluminum matte finish is sleek and modern. You'll look super cool when you're using it, and it's lightweight too, so it's easily portable. However, the Apple iMac pro is expensive, and this is mainly because of the Apple brand it sits under. Many Apple products are known for being great quality, but that comes at a large expense too. Although it's a great music production laptop, it will only suit those who a bigger budget.
Pros:
+ Core Intel i7 Processor
+ Good Image and Screen Quality
+ Sturdy Structure Build
+ Easy to Work With
+ Lightweight and Portable
Why We Liked It - Apple is a great quality brand that is always producing top pieves of technology. They're well-known in the music producing industry, and some of the best in the business do their daily tasks on a MacBook Pro. This is because there are so many ideal apps to download and make your music even better than before.
There's a reason why Apple is one of the most influential technology giants in the world, and it has everything to do with their powerful products. The Apple iMac is the perfect desktop computer, with a Mac OS operating system, a Core i7 CPU, and a NVIDIA GeForce GTX 675MX graphics processor. You can trust this desktop is powerful enough to handle everything you need it to do.
Not only that, but thanks to the powerful graphics card and processing time, this Apple iMac is specifically designed for video editing. So if you need a powerful desktop to see you through music video editing, this is the one for you. And, with 16 GB of storage, this desktop will have no problem saving every project that comes your way
Pros:
+ Perfect for video editing
+ 16 GB
+ NVIDIA GeForce GTX 675MX graphics
Why We Liked It - This iMac is specially designed for video editing. So if you need to edit music videos, this is one of the best computer models you could go for.
Connectivity - Audio interfaces come in many forms, from USB to USB-C to Thunderbolt and PCIe. Different computers have different input/output configurations. For example, a Macbook Pro only has Thunderbolt connections, which means a connection hub/adapter is needed to use USB or HDMI. Ensure the computer you choose suits the equipment you want to surround it with, and factor that into your budget.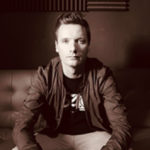 Coming in at a slightly lower price than the top 3 is the HP Envy laptop for music producing. It's definitely one of the best and most innovative designs around, so it's perfect for anyone who likes to keep updated with the latest technology. It's portable and has a longer battery life than other laptops, yet it's more affordable.
It's slim and looks super nice too, it's only 14mm thick making it ideal for anyone who wants to use this for producing music on the go. What's even better is that this model has a matte metal finish and lots of ports (including USB).
However, while the colors are solid and produce an impressive result, it lacks a lot of features that Apple and other Windows PCs or laptops have. It's still a great quality laptop, it just isn't top of the market and doesn't have anything too special either.
Pros:
+ Thin and Sleek Design
+ Solid Colors and Impressive Image Quality
+ Long Battery Life
+ Easy to Use and Understand
+ World-Class Leading Performance
Why We Liked It - Sometimes you want to produce your music on a trustworthy and reliable laptop that you can take anywhere with you. Often, it's not enough to just simply buy a branded laptop with great features you've got to love it with all your heart and know it's perfect for you.
Equipped with a 15-inch display and a powerful Xeon quad core processor, this Lenovo model is the perfect answer to all your questions. It has a 4K resolution screen and a cool workstation, you'll never have to worry about quickly producing your music again. Unlike other models, the Lenovo ThinkPad is designed with a matte black color and has the same quality keys too which is a smart finish and a nice touch.
This Lenovo ThinkPad is a little heavy for a laptop, and it may take some getting used to if you use something lighter but that doesn't mean the quality changes, it's still the ideal choice. However, it's expensive, a lot more than other models (including the Macbook Pro). It is good, and it does have multiple features you'll definitely make use of when you're producing music, but it's very overpriced. We wouldn't say you're getting value for money where this model is concerned, even though it has added extras.
Pros:
+ 15-Inch Display
+ Responsive
+ Matte Black Design
+ Extra Features
+ Xeon quad core processor
Why We Liked It - The Lenovo ThinkPad is a little different to what you might think typical music producing laptop would look like, but it's still really good quality and is able to look professional. Since it's a little heavier than other models, you could always set it up like a desktop without the hardware taking up extra space.
6. Dell XPS 15 9560 4K UHD
Dell has raised the bar with this cutting edge Dell XPS 15 model with the latest technological advances. This includes a 4K resolution, a Core Intel i7 processor and windows 10. It's somewhat comparable to the Apple MacBook but its price point is lower, and you get a good quality product. For all those music producers who like to own a quality laptop that will last a long time and be your ultimate reliable partner in crime, this laptop is the investment you need to make.
The Dell XPS has 32 GB of RAM and a battery life of 5 hours, so that's a little downside. Yet, this battery life doesn't tend to deteriorate over time. Unlike other laptop models, the battery life is sustainable and won't decrease rapidly even when you've had it for over a year or two. It's an unspoken law that good music production laptops are always designed to be good for gaming too. ThisDell XPS is exactly an example of this.
Pros:
+ Core Intel i7 Processor
+ Good Quality Build
+ Also Good for Gaming
+ Lower Price Point
Why We Liked It - Purchasing a laptop like this lightweight, and sleek one will mean you're getting something that is good quality but for a fraction of the price of an Apple or other Windows PC. It's a great choice because you'll save money but also be able to produce some of the best music around.
7. Acer Predator Helios 300
One of the more affordable gaming laptops, this Acer model is not just good for killing zombies and fast car chases. It's the ideal choice for anyone who wants to produce some high-quality music. It's mid-range and comes with a Core Intel i5 processor so although it's not the best, it's still pretty fast. You can choose to upgrade the processor for a faster laptop if you're going to be using it for other activities and not just music producing.
The design of this Acer Predator model is pretty unique. It has red features but is mainly matte black with a cool pattern on it. It also features a neatly designed logo on the front of it which is a nice touch. The laptop is built with the user in mind and is pretty solid so you can rely on it, even if it falls or gets dropped a few times. However, it's also heavy and can't be transported very easily which is a disadvantage if you're wanting to produce your tunes on the go.
Pros:
+ Affordable
+ Core Intel i5 Processor
+ Unique Design with Popping Colors
Why We Liked It - It's an upgrade to other laptops, and it's a total monster. If you can handle it and know that your audio production quality will improve massively, then it's a great investment. It's still midrange too so you won't be spending your whole pay check on it!
Battery life is a key element to every laptop, especially when it comes to music production. This is because we've got to ensure you can use it, wherever you are. You may be in a super random place and have an idea for a song, you've just got to start producing it. This Acer Aspire has a battery life that lasts longer than 9 hours and performs very impressively.
It's still affordable while also having a DVD drive and useful extra features that everyone is sure to love. It's not the top of the market, and there are other models out there that are better, but this Acer Aspire is still a great addition to your collection. Unfortunately, it's also heavy, so despite its long battery life to use on the go, it's going to tire your arms out if you carry it for a long time. We would only suggest you get a laptop or backpack to carry this Acer laptop in.
Pros:
+ DVD Disk Drive and Extra Features Included
+ Longer Battery Life
+ Affordable
Why We Liked It - It's not every day you come across such a great quality laptop for a reasonable and affordable price. Sometimes it's about the overall performance of the laptop, and this Acer Aspire lives up to all of our expectations of an audio computer. It produces music well and lasts a long time!
Anyone who is a true Apple fan may not want to deviate from the brand, it can be hard to use other programs when you've been used to an Apple interface for so long. So many music producers out there use Apple products because they're affordable, good quality, they look great, and Apple's products always exceed expectations. The Air model is a downgrade from the Pro (number 2 on our list), but it's still amazing quality.
Likewise, in the Pro model, it has a high-quality screen that can display clear and crisp images. It also has fast storage and improved battery life. The keyboard lights up too which is a huge plus when you're wanting to produce your music in the dark, you won't have any issues!
However, the speakers lack a lot. As a music producer, you need a laptop or computer with good speakers and volume, but this model lacks this. It's not the make or break of the laptop, but it's an important element that it doesn't have. This is one of the main reasons why this model isn't at the top of the list.
Pros:
+ Clear and Crisp Display
+ Exceeds Expectations
Why We Liked It - The Apple-branded products are always great for any type of music production, so you're going to be able to do a lot if you invest in this model or any Apple-branded laptop or computer. They produce good quality products all around the world, and they're extremely popular.
10. Lenovo ThinkCentre M710
Moving away from laptops, we have this desktop computer by Lenovo. It's perfect for anyone who likes a permanent place to do all of their producing. It has a compact design and plenty of ports, so you can really make the most of it. Yet, even though you're paying a lot of money, you're going to need still a screen which can end up costing even more.
Despite this model being nice and performing well, sometimes you need a good quality screen to attach which can end up costing a lot more than you anticipate. The ThinkCentre model may be mini and perfect for smaller offices, but it's not everyone's ideal choice.
Pros:
+ Small and Compact
+ Performs Well
Why We Liked It - Lenovo is a great brand with huge potential. They only produce some of the best technological pieces around, so it's more than worth investing some money into their brand and getting yourself brand new music produced a computer.
Mobile Recording - Generally speaking, laptop computers are less powerful than desktop units. However, these days, laptops can comfortably handle most home studio needs, plus you get the added benefit of having a mobile recording setup. If you travel a lot, think about a laptop so you can record/produce/mix on the go.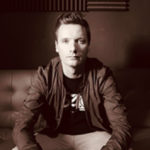 Computers for Music Production Buying Guide
Things to Consider When You're Buying A Computer for Music Production
Computers can range in price and ability to produce good music. As much as it's the music producer who needs skill and talent, they have to work with some of the best pieces of technology to get the best results. It's only fair that we consider all the key elements of a music production PC before we get into our top choices. You must be sure that the laptop or computer is exactly what you want and does everything you need it too. Since there are so many types out there, you may come across some that aren't as great as others but are a similar price.
We've created this short buying guide to help you decide and take everything into consideration before you purchase your new toy. Once you've considered everything you need too then you can go ahead and buy the perfect audio PC for your music production and recording!
Laptop vs. Desktop?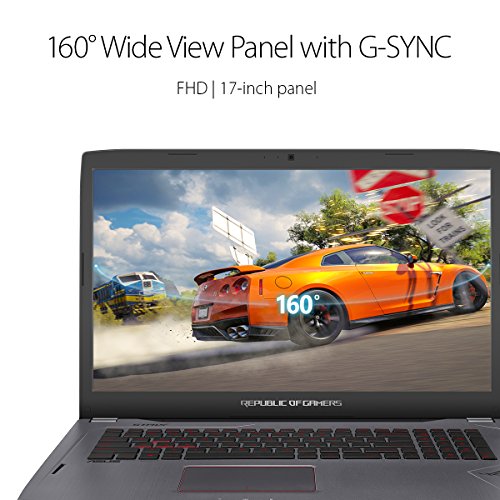 Neither a laptop or desktop is better than one another, they both have some good qualities that would help you produce some great musical beats when you're in the home studio. But, it's more personal preference when we're talking about choosing one or the other.
Some people prefer to be able to move about with their laptop and be able to work in different spaces like coffee shops or their own living room. Whereas others just want to sit in their office and work on a desktop.
It's an important decision, and it cannot be made overnight either. If you already have a desktop that you use often then you can choose to stick with what you know and stay comfortable or you can choose to go outside your comfort zone and pick a laptop – something you wouldn't normally use.
When considering getting a laptop or desktop, you may need to think about the amount of storage it has. Typically, desktops have a lot more storage, and if you're producing music as your full-time job or a lot of the time, then you may prefer a desktop computer for music over the smaller storage of a laptop. Despite this, it's still a decision you can to come to on your own as it's you who is going to be using it!
Your Budget
This is possibly the biggest deciding factor for a lot of people. And, the better specification of laptop or audio PC you purchase for your music production, the more it's going to cost. You definitely don't have to spend thousands of dollars on your music computer, you have to know that the more money you put into a technological piece like this, the better quality it's going to be.
Do some research into music production computers and how much they normally are before you start assessing your budget in more detail. Obviously, if you already have a set amount you can't spend more than, then that's your budget already set. But, if you're lucky enough to set your own budget without worrying about money too much, then you can set it a little higher than you typically would. Remember, a laptop or pc for music production is a long-term investment, and it's not going to stop working in just a few months (if you get a good model!), so if you have to pay a little more, it's not too much of a big deal.
The Suitable Tools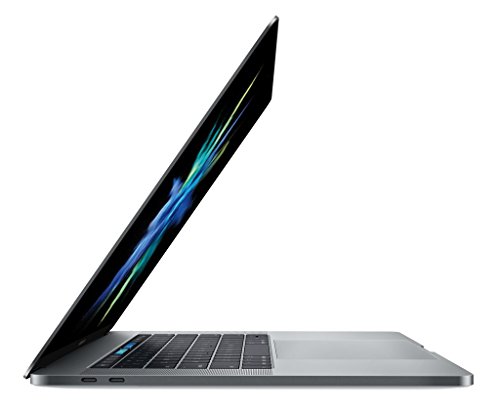 Choosing your new laptop or computer could depend on the tools that you're used to and what you've already paid for. If you've already had a music producing computer and have tools that you regularly use, then you may want to keep paying for and using them when you get your new one. Yet, you must keep in mind that some programs and apps aren't compatible with either Windows or Mac products.
This is because companies often only make music production tools and programs with a certain audio PC in mind, whether that is an Apple or Microsoft product.
When you're searching for your laptop or computer, ensure you can have your music production app or program on it, or that there are some for you to choose, even if it's not what you're used to.
Best Desktop Computer for Music Production?
The Apple iMac Pro Retina 5K wins this, it might not be a laptop, but it has lot's of great extra features, and it looks super cool too. It's also third on our list of 10 top picks so that must mean it's good, right?
Best Windows Computer for Music Production?
Yes, it's the number one spot, the ASUS ROG Strix GL702VS! It's just simply amazing, and worth every cent.
Expert Tip
Choose your laptop or computer carefully as it could be the make or break of your future professional career. Ensure you've got a product that can handle a high workload and will be very good to you, even if you use it more than you should.
Did You Know?
The number of desktop PCs bought has fallen dramatically in the last 5 years. People are investing their time and money into tablet devices which around 17% of the population now own.
If you've enjoyed this review by Music Critic, please leave a positive rating:
[vc_separator