In this article, we are going to review the top ten best DJ laptops to buy and hopefully filter through the relevant features that make each a viable DJing Device and why.
There is no shortage of software for disk jockeying these days, and with the specs for each not always giving a minimum rather than honest insight, it can be tough to find the hardware you require.
Fortunately, the fast-moving nature of the computer industry means that these days we are seeing highly capable systems with premium specs that don't cost the earth.
We have tried to look at an unbiased selection, with different operating systems to give an overview of your options. Also included is our handy buyers' guide, with your most frequent enquirers, answered, which might help the novices out there navigate the market with a little more knowledge.
So let's take a look at our top ten and see what exactly makes them good laptops for Djing.
At a glance:

Our top 3 picks
Our team's top 3 recommendations
Best Overall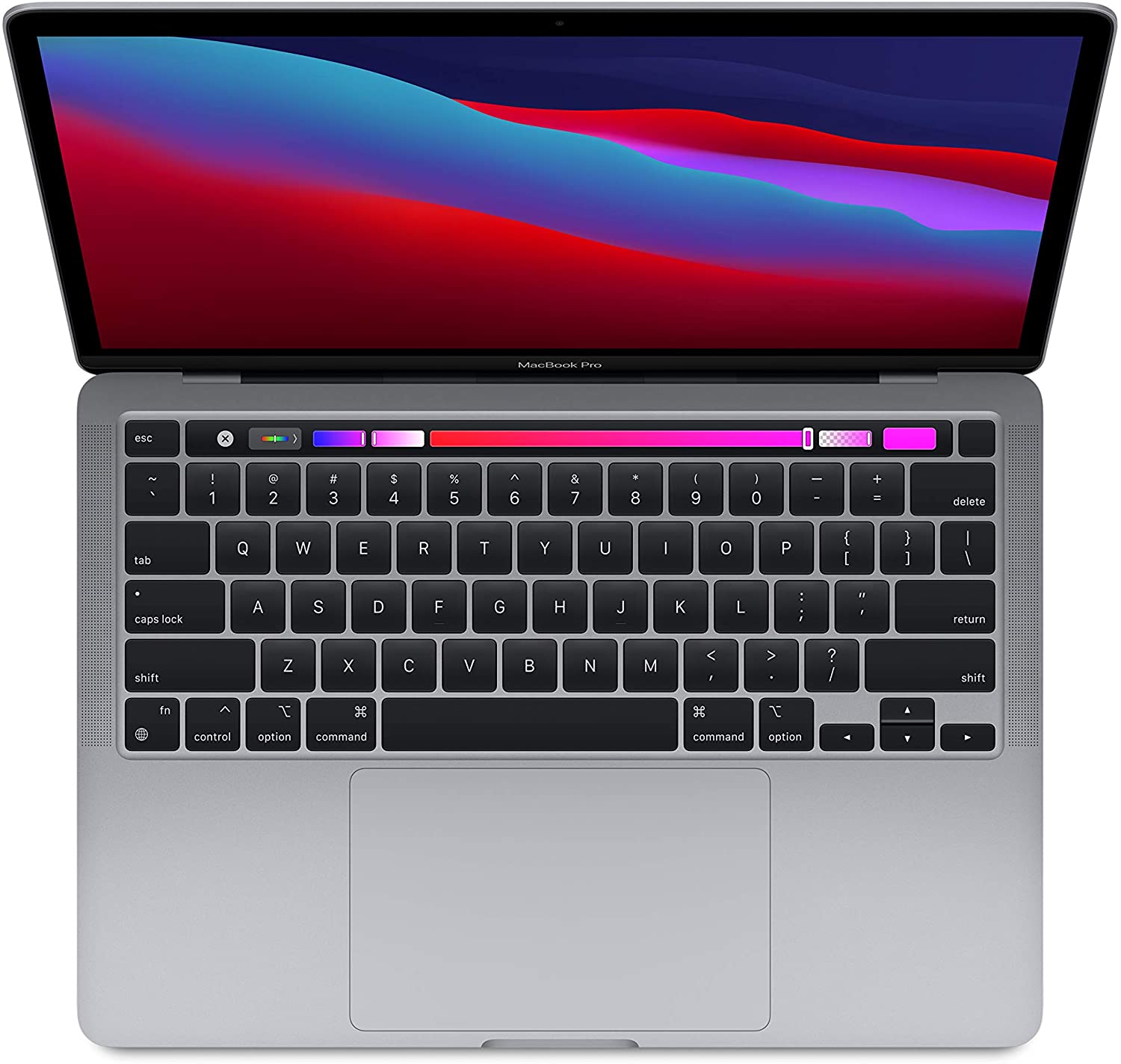 Apple MacBook Pro

Advanced 16-core Neural Engine.
1-year warranty.
Long battery life.
Powerful performance.
Premium Quality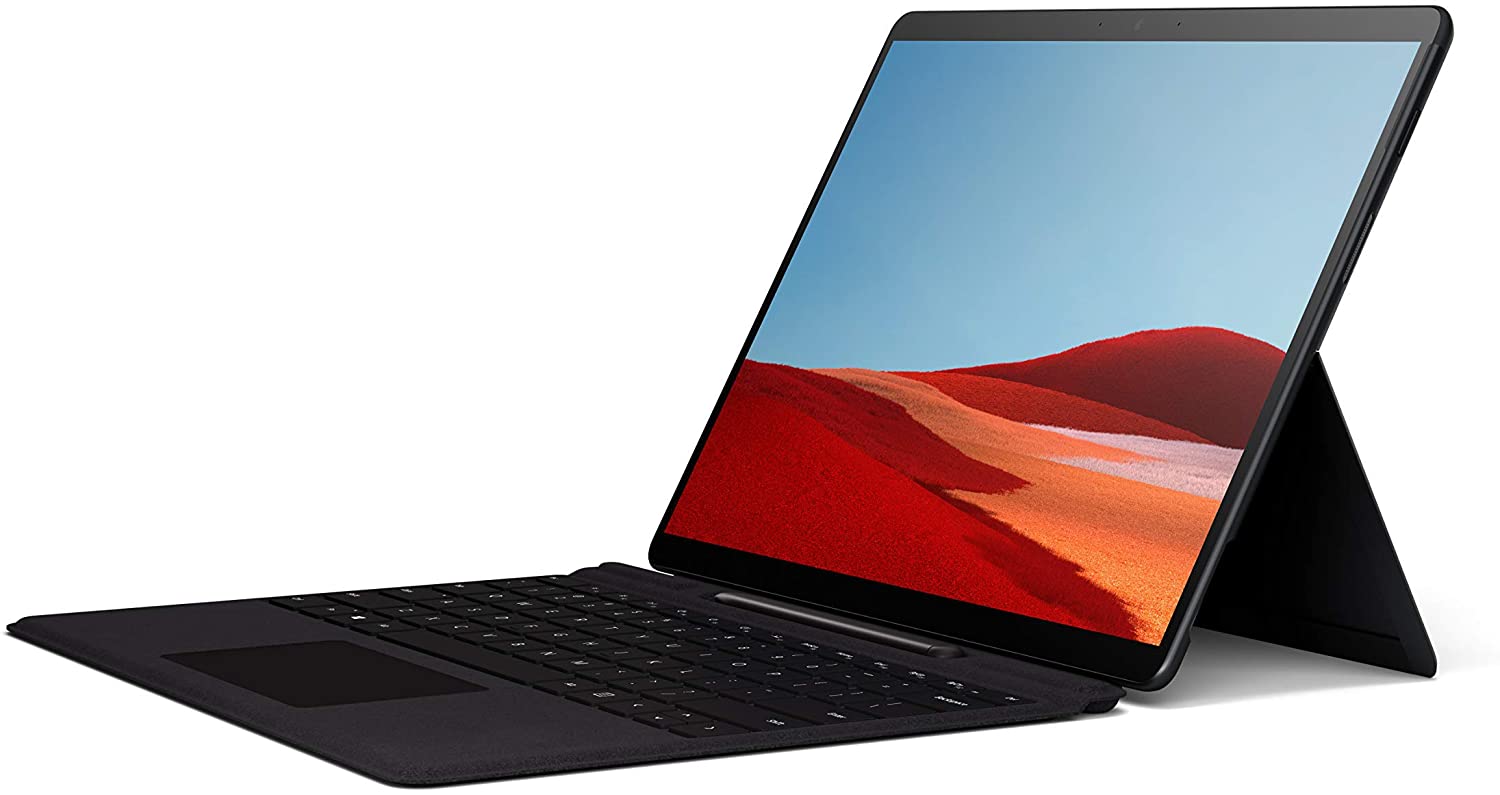 Microsoft Surface Pro X

Advanced 16-core Neural Engine.
1-year warranty.
Long battery life.
Powerful performance.
Great value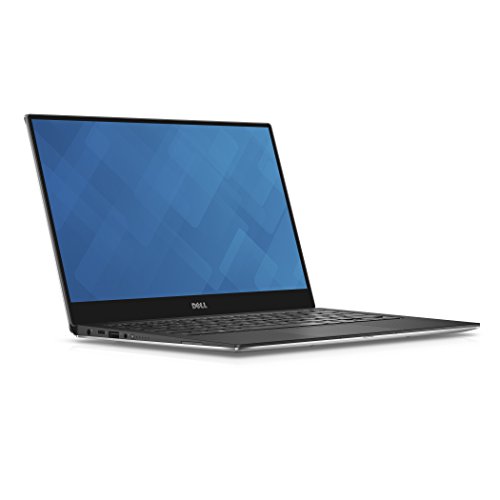 Dell XPS 13 9360

Advanced 16-core Neural Engine.
1-year warranty.
Long battery life.
Powerful performance.
View The Best Laptop For DJing Below
Make light work of any DJing job with Apple's most popular notebook to date. The 8-core CPU will see you easily through any task, from photography, coding, video editing, and music. So if you're someone who's looking for a laptop you can use for other things as well as DJing, the MacBook Pro will see you through it all. The 8-core GPU enables super smooth graphics, making for an even smoother laptop performance.
This model has the longest battery life of an Apple notebook to date, reaching up to 20 hours. This means you can work continuously without being interrupted. It also has superfast memory for even more of a smooth performance. Save file after file without worrying about running out of space. The 13.2" retina display is large enough to suit all projects.
This model also comes with an Apple Warranty. Stay covered for a whole year and make use of their 90-day technical support
Pros:
+ Advanced 16-core Neural Engine.
+ 1-year warranty.
+ Long battery life.
+ Powerful performance.
Why We Liked It - What isn't there to like about Apple? We love that the power of this laptop will be able to tackle everything, not just all your DJing needs. So if DJing is only a part of what you do, make quick work of any other tasks with the Apple MacBook Pro.
Related: DJ Software for Mac Computers.
What Specs Do You Need to DJ? - You don't need a real powerhouse laptop to DJ, but you will need decent specs including a solid i5 processor or above and 8GB of RAM +. This leaves you with tons of options, but beware of underpowering your DJ software as you might run into software crashes and other reliability problems.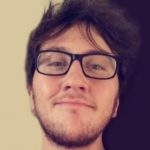 2. Microsoft Surface Pro X
The Microsoft Surface Pro X is one of a kind. It features three modes for all your working needs. Go traditional with laptop mode, get the perfect angle for your workflow with studio mode, or remove the keyboard completely to create a tablet with tablet mode. So you can work the way that suits you.
This is a great laptop for DJs who are always on the go. The super-slim, lightweight design means you can take it anywhere you need to go. And even if you don't have access to WiFi, the LTE Advanced Pro connectivity will ensure you remain connected.
It features an edge-to-edge PixelSense Display touchscreen for a large workspace. The laptop also comes with free upgrades, so you'll always be up to date with the latest software
Pros:
+ Three modes: table, studio, and laptop.
+ Edge to edge design.
+ Lightweight and thin for on-the-go users.
Why We Liked It - The standout feature is the three modes. Switch from laptop mode to studio mode to tablet mode. Detach and attach the keyboard when needed, and don't forget to make use of the Slim Pen for an even more efficient workflow.
Next up is a bit of competition from Dell. It serves up 8GB of RAM on par with the MacBook retina. It has a 7th generation dual core i5 processor trumping those we have reviewed so far. It harbors 128GB of solid state drive storage and also operates on a Windows 10 64-bit system.
It is expertly made from fine components and has a fairly sturdy build given its compact nature. It is a 13.3-inch laptop. Its touch screen is advantageous in terms of the product's ease of use
It retails just below the price level of the others mentioned and is the faster option and its biggest benefit is that it features 2 USB3 ports, 1 USB 3.1, and 1 Thunderbolt port as well, so your input and output options are much more versatile with the XPS.
Pros:
+ Compact but sturdy.
+ Fast processor.
+ Affordably priced.
Why We Liked It - It is a great option for those of you whose equipment requires more than a single slot spare.
Screen Size - DJ software is pretty busy and there's a lot of buttons, switches and other components. Bigger screens can be an advantage as they'll display everything clearly. However, not all DJs will need to touch the laptop (e.g. if they're using a DJ controller) so it might not matter.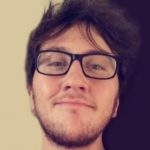 With so many Android operating systems advancing we re starting to see some admirable DJing software apps which are a great stepping stone into the industry and a much cheaper more viable option for some.
For the more seasoned DJ, the Lenovo probably isn't a sensible solution.
Typically a tablet option has much less storage but this thing is hiding 64GB and they make higher storage models as well.
The battery life is also pretty impressive offering up-to 15 hours between charges.
Its 360-degree hinge allows for flexible use which is useful when you are looking at portability.
Pros:
+ Android option.
+ Small footprint.
+ Competitively priced.
Why We Liked It - Whilst it doesn't make for the most ideal option we have included this to highlight the best of the Android OS options, if that is the way you venture.
Another incredibly lightweight and compact option from the Apple family that makes for an excellent choice is the MacBook Air, their thinnest laptop ever.
It has a fifth gen Intel processor featuring turbo boost to increase the productivity speeds. The memory speed is also good and it provides 8GB RAM. It has an onboard high-speed SSD that has 128GB of storage.
Despite its powerful processing it still manages to hold around 8-12 hours of battery life between charges. It features WiFi, Bluetooth, and has a Thunderbolt port along with 2 USB 2.0 connections.
This is an older model so comes in at a slightly lower price. It comes with a protective sleeve
Pros:
+ Reasonable price.
+ Thin and lightweight.
+ Fast processor with turbo boost.
+ Good I/O options.
Why We Liked It - It provides much faster processing than the MacBook pro retina and is not much of a price increase as it is is now an older model, making it an affordable choice for running Mac only software.
6. Dell XPS Thin and Light
Another exemplary model from the superb XPS series is the thin and light. It boasts an unbelievably fast 7th generation Intel quad-core processor and 16 GB of Ram with improved memory speeds.
It provides a larger screen (17-inch touchscreen) and is well-constructed and seems sturdy and durable regardless of its thin and light nature.
It's a fantastic upgrade, it features 2 USB 3.0 slots as well as a Thunderbolt 3 multi-use port. This gives you more flexibility over input and output options which is always a bonus.
Where this laptop really shines is in its oodles of storage, providing a terabyte of SSD storage, pretty commendable.
Of course, the lightning speeds, bountiful RAM, and superabundant high-speed storage comes at a cost. This model fetches almost double the asking price of the other XPS model we have reviewed but the RAM has doubled and the SSD storage has taken an unbelievable leap.
Pros:
+ 16GB RAM.
+ Touch screen.
+ Good I/O options.
+ Terabyte SSD.
Why We Liked It - Its processing power is simply awesome, the terabyte storage will probably be overkill for even the most eclectic of audio libraries, but it is a benefit if you intend to use the laptop for storing more than your tunes away. It really is a prime example of one of the best laptops to DJ with.
Another touchscreen option, just a step down in size and just as mighty, is the Dell XPS 15. It benefits from all some of the same fantastic upgrades we mentioned in the review above. It has a terabyte-sized solid state drive like the thin and light and provides the same seamless 7th generation 3.8 GHz Intel quad-core processing
Where it really differs aside from its tiny size, is that features an impressive 32 gig of RAM.
It operates on a Microsoft Windows 10 Home 64-bit system and is super easy to navigate via the touchscreen. It has Bluetooth, WiFi, USB, and Thunderbolt connectivity.
Pros:
+ 32GB RAM.
+ Terabyte SSD storage.
+ Touch screen.
+ Compact and 50% thinner than a MacBook.
Why We Liked It - It is competitively priced and packs in a hell of a lot of hardware into such a small device. The performance is pretty hard to beat.
8. Dell Nvidia GeForce GTX
This next model is one that Dell officially market as a gaming laptop. If you like some of the modern aspects of the Dells we have so far taken a peek at but aren't sold on their touchscreen abilities that inevitably come with a higher retail price then this might be a good option for you.
It is 15.6 inch and has pretty decent specs, it is powered by a 6th gen 3.2GHz Intel quad-core processor for great overall performance. It is of a more heavy-duty construction to protect against knocks or drops but is still somehow lightweight.
It has high-end thermal cooling methods in place which further assist in speedy processing.
We haven't really mentioned any of the internal speaker capabilities of the rest we have reviewed most DJs are likely to use external speakers anyway, but the Studio quality Waves MaxxAudio Pro processing software enhances the audio. The Dell designed high-performance speakers also have a built-in subwoofer!
It provides 10+ hours of battery life and has a good amount of SSD storage (256 GB). It has 8GB of high-speed RAM, has 3 USB 3.0 ports and operates Windows 10.
Pros:
+ 256GB SSD storage.
+ Great I/O options.
+ Great audio.
+ Decent battery life.
Why We Liked It - It has a much more affordable price tag in comparison to its flashier touchscreen counterparts.
We also love the audio quality and think the build is the most durable of the bunch so far.
The Asus ROG is another great gaming laptop entry. It is incredibly well built with durability in mind, it has 100 soldered points and a single piece keyboard for the longevity of use.
It features a state of the art 7th generation Intel quad-core i7 processor and has a generous 16 gig of RAM onboard. It runs a windows 10 64-bit operating system, and its storage only hard drives rather than solid state drive but it is at least a high-speed option running speed of 7200RPM.
The battery life is somewhat shorter than the others we have reviewed at around 7 hours between charging, this is largely due to its dedicated graphics processor.
The input-output options are not too limited either there are 3 in total 2 of them are USB3.0.
Pros:
+ 16GB RAM
+ Solid-build.
+ 2x USB 3.0 ports and 1 additional USB2.0 port.
Why We Liked It - It has an extremely fast high end processor, with ample RAM and a terabyte of high speed storage.
10. Alienware AW13R2-1678SLV
Last on our list is another high-performance gaming laptop. It too operates on a Windows 10 OS and is again of a highly durable design. The casing is rigid and constructed using a carbon filter composite and copper heat sinks for ultimate cooling control.
It features a 6th generation 2.8GHz dual-core Intel i5 processor with turbo boost when the system is cool. It has 8GB of RAM and it has 500GB HDD as well as 8GB SSD storage on board. The SSD also helps promote the longer battery life.
The screen is 13 inch and equipped with high-def visuals which are to be expected of a gaming laptop. It has certified Klipsch speakers for high definition audio.
It can capably handle a demanding workload though you might fancy purchasing some extra storage if you have an extensive digital library.
Pros:
+ Fast processor
+ Adequate RAM.
+ Robust.
Why We Liked It - Overall this makes for a pretty fast system and RAM, and storage is pretty generous to begin with, it will handle any workload.
Touch Screen Compatibility - Some, but not all DJ software work with touchscreen laptops. Some touchscreen computers do work in 'desktop mode' (e.g. the Microsoft Surface), which may work with some DJ software, but you'll need to do your research before you invest in a touch screen laptop for DJing.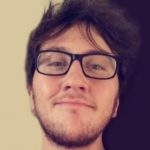 Laptop For DJing Buyers Guide
The first issue to mull over as you narrow down your laptop search is which OS to commit to. Whilst it is true there are ways to emulate them, this isn't ideal for live performance. So, unfortunately, you are going to have to choose your preferred software and decide whether you're a Mac or a PC!
When it comes to sourcing a laptop to sufficiently run your software and store your tunes, you want to be looking at the speed specs, and space.
As far as laptops for DJ use are concerned the spec demands aren't particularly high in relation to most modern devices. However in a live situation the faster the better you don't want a system that can't keep up with the workload. So the first key thing to consider is the processing power, this should be at least dual core and i5 or higher, but in all honesty unless budget really is a huge constraint you probably ought to skip anything with a below i7 processor on-board, as technology rarely takes a step backward and you might find future products less compatible in the long-run .
RAM requirements are typically fairly low for the majority of DJ software. You are going to need a minimum of 2GB of high-speed RAM around 1600MHz, but we recommend 8GB to effectively cover your software demands at their peak performance. On a side note if you produce your own tracks or remixes and use any additional digital audio workspaces you will require a minimum of 8GB possibly more if you are prone to sample-heavy productions.
If you don't work with records, then to manage your extensive libraries you are going to find your self in dire need of some meaty onboard storage. Realistically this should be solid state drive storage as it can be retrieved far quicker and as we have previously mentioned speed is key. Audio tracks don't typically have huge file sizes and the majority of new laptops will have plenty up for grabs.
If you work with an Audio Interface and/or turntable, you will need to make sure that the specs above meet the requirements of your equipment.
If you are a DJ/Producer working at home on edits or remixes you may care about the speaker quality of the laptop itself, but it is advisable to source a high end set of zero latency headphone monitors and performance DJ speakers anyway. Many AI and turntables use USB ports to connect, so you will have to consider your input/output requirements thoroughly before you buy, though you can buy USB hub ports to help extend your laptops connectivity abilities. Once again, remembering that speed is key USB connections should be USB C/3 or thunderbolt preferably as they are much faster and higher bus powered.
Whilst some of the most important factors you need to think about before buying a laptop for DJing are based heavily on its internal components one major thing to add to your tick list is durability.
If you are going to be traveling around with your laptop as a mobile DJ, it will need to be well-made and of sturdy construction. It would also be wise to consider suitable carry case solutions to protect it during its transit. This is especially true in the case of some of the thinner options such as the Dell thin and light, the Lenovo Yoga, or either of the MacBooks.
From our DJ Laptop reviews, you can clearly see (in relation the knowledge included in our buyer guide info) just why some of the gaming laptops have made our list. The requirements for a fully immersive high FPS gaming experience necessitates very similar specification requirements as audio production and DJing demands of a computer unit.
Cheapest Laptop For DJing?
The cheapest laptop which is more than sufficient for DJ use from those we have reviewed today Is the Dell 15.6 Gaming Laptop which is very reasonably priced given its specs.
The Lenovo retails at a lower price but is not really going to be fit for function.
Best Windows Laptop For DJing?
Of those we have taken a gander at in this article, 7 run a windows operating system. We suggest the Best Microsoft Windows Laptop for DJ use would be the Dell XPS 13. As we have previously discussed the specification requirements aren't typically very high for DJ software. Of course, the amount of space you require will be entirely dependent on the manner you DJ in. We feel with its appealing low price the XPS 13 offers the best value for money, it tops the stats of the Microsoft Surface Pro and MacBook Air and undercuts the cost by about 20-25% if you shop around. It has a reasonable amount of RAM and SSD storage the processor is an up to date i5 so should be able to deal with most workloads.
If you are measuring the best Laptop in terms of the fastest with the biggest storage then we would say go for one of the upgraded i7 Dells instead but beware the price increase.
Best Mac Laptop For DJing?
The Apple MacBook Retina Display makes for one of the best Mac Laptops for DJing, it operates with pretty fast performance and has sufficient storage. Input/output could be an issue as it only has the one so depending on your requirements you may have to get a USB port hub of some kind.
Conclusion
There is a lot of info to consider before you buy a laptop for DJ use. The manner in which you DJ and the tools you use will factor heavily in on your decision. Finding something with suitable specs can be overwhelming if the terms used are little more than jargon to you.
With a bit of luck, our buyers' guide will have helped to break down what to look for in a decent laptop for DJing into easy to understand information to assist you in your search for something suitable for you.
If buying a laptop is uncharted territory then you may still find yourself a little lost, so to summarize the most important points;
Research your software and hardware requirements, think about your input and output needs, buy the best processor your budget allows for and remember you can never have too much space to store your songs in. Lastly, buy something well-built with something adequate to carry it in.
There are plenty of capable laptop options out there thanks to the progressive nature of the technological age we are fortunate to live in. If you keep all of the key points we have discussed in mind when you search for your purchase, you will undoubtedly find something that more than meets your music mixing needs.
Expert Tip
If you are buying a Laptop specifically for DJ use and you are just starting out, it might be an idea to buy (or at least window-shop) for the rest of your equipment, and then look for the laptop, with your equipment in mind, you should have a much clearer idea of the computer system you are going to need to support your set-up.
Did You Know?
If your DJ setup budget doesn't stretch to a DJ controller to spin with, it is possible to DJ solely from your Laptop with some software and a decent PA to plug into (some venues will have their own in-house P.A).
If you've enjoyed this review by Music Critic, please leave a positive rating:
[vc_separator