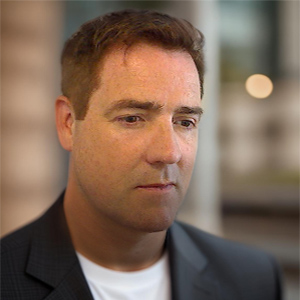 Matt Aird
Matt Aird, Music Critic CEO and Editor.
Music-writer and Musician
"Musician, Song-writer and Critic"

Matt Aird has had a life-long passion for music, and almost two decades of experience running the Music Critic website and online services.
As Music Critic's CEO Editor in Chief, he is responsible for editing and approving content and supervising the creative team behind the site's articles, editorials and reives. He can also be contacted via
Linked In
.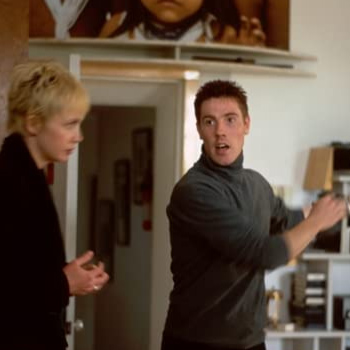 Kris Aird
Kris Aird, Editor.
Music-writer and Musician
"Musician, Song-writer and Critic"

Kris Aird has been a musician, performer and song-writer for many years.
As a leading Editor for Music Critic's Editor in Chief, he leads the creation of hundreds of articles per month. He has been published on other music-related sites over the years, and can be found on IMDB with his credentials as both a
writer and composer
.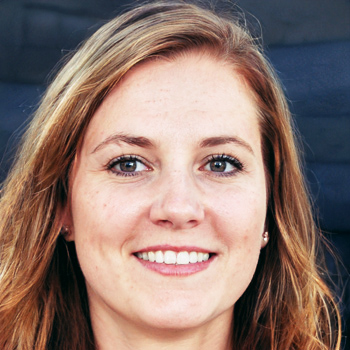 Kriste Matrisch
Kriste Matrisch, Album / Single Reviewer.
A random taste of my work:
"Start Living for Today"

Her lyrics show life lessons that we all should follow. For example, "Crazy" isn't about a love, like I thought it was. It is about how we all should strive to be our individual selves, not to "what society says." People may call her "crazy," but she's not ashamed of finding herself. Another life lesson is in "Turtle." She sings that we should "let the moment last there's no hurry. We should be living for today or tomorrow anyway," to not rush life and to let things happen naturally.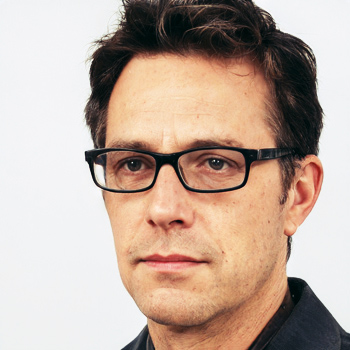 Peter Naldrett
Peter Naldrett, Album Critic.
A random taste of my work:
"Above and Beyond 80's Pop Cheese"

I had to laugh when I heard that 80s pop wonderboys A-Ha were getting back together and releasing their first album for seven years. The first impression had to be that Morten Harket and co were short of cash and planning a quick killing on the strength of their past fame. How wrong I turned out to be, because Minor Earth Major Sky is one of the most accomplished and fresh albums you are likely to hear.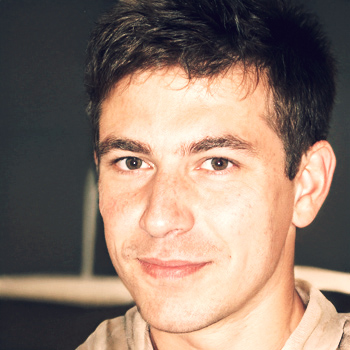 Bill Aicher
Bill Aicher, Rock / Pop Critic.
A random taste of my work:
"No Thank U"

I think I am going insane. I am listening to this damned cd again, and it is torturing me. Oh the pain, the horror. And to think, I was actually looking forward to this album. Lucky for me I only borrowed it, had I bought it I would have either burned it or given it away. What's that? You would have taken it off my hands for me? Oh, I couldn't inflict that kind of torture upon you, my dear reader. I love you so, and to bestow the gift of Alanis upon you would be one of the vilest punishments I can fathom.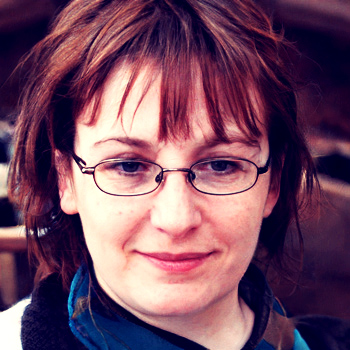 Jane Kirk
Jane Kirk, Country to Pop.
A random taste of my work:
"No Annoying Trends"

With the exception of the hat, Keith Harling doesn't follow any of the current annoying trends that country music has become fond of lately. He's not in high school (at thirty-five he is old enough to be LeAnn Rimes' father.) His albums will most likely never cross over into the pop charts. He doesn't show his belly-button. He doesn't wear spandex. For all of those reasons, I am concerned that Keith Harling will be find himself without a recording contract in the distant future. However, if good music still means anything to anyone, Keith will continue to make many more albums. In the meantime, we'll just have to be content the wonderful music present on Write It In Stone.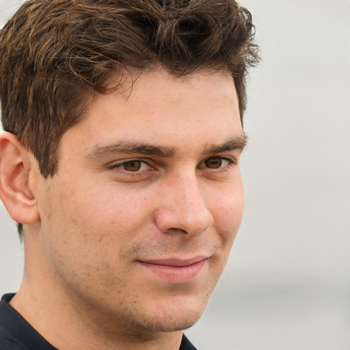 Nick Evans
Nick Evans, Music Critic.
A random taste of my work:
"Hard Rock With Heart"

After giving this album repeated listens, I have concluded this to myself: everything Maynard James Keenan touches turns to gold. He can do no wrong. 11 years ago, he separated himself from the rest of the grunge pack with his incredible voice and intricate instrumentation. Now, more than a decade later, his second band releases The Thirteenth Step, the album that fans of Keenan have been waiting for. Because A Perfect Circle is traditionally a bit more melodic than Tool, we get a better showcase of his brilliant voice, backed by complex instrumentation.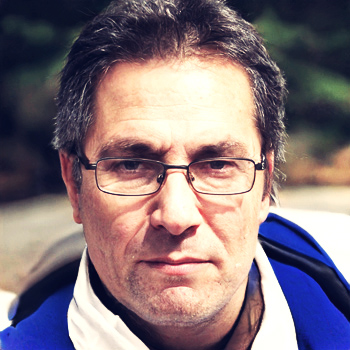 Ben Stables
Ben Stables, Punk Lives!
A random taste of my work:
"East Bay Hardcore Unity"

Shut Your Mouth and Open Your Eyes - Liberating the underground punk scene in 1993 with their extremely audacious style of punk rock, A.F.I. has taken no prisoners in becoming one of the best loved punk bands around. With Nitro Records, home to such legends The Vandals and early Offspring, standing behind them they've grown quite a following.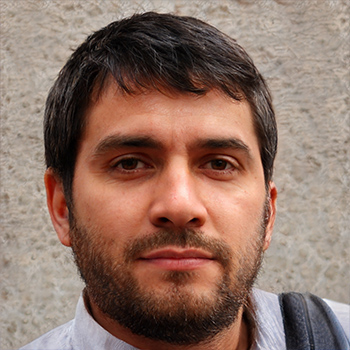 Steven Jacobetz
Steven Jacobetz, Rock/Pop Critic
A random taste of my work:
"Just Push Play"

To some, Aerosmith is one of the greatest musical tragedies in rock and roll history. To others, the band is bigger now than ever. Wherever you stand, one thing is certain; there's no going back to the past. The corporate machine has control. It's big business. That's just the way it is, so accept it for what it is. Nothing is going to change anytime soon.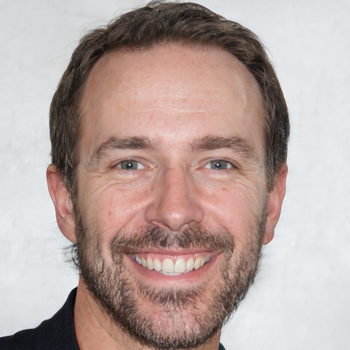 Matt Cibula
Matt Cibula
A random taste of my work:
"Start Living for Today"

If you're a fan of the Allman Brothers Band, you already have this album, and you love it more than you love your grandchildren and your hiking boots. Plus, you're probably an Allmanomaniac, so you're going to be pissed off that we haven't given this a 7 out of 5 and said "this album is so good that you will literally fall in love with it".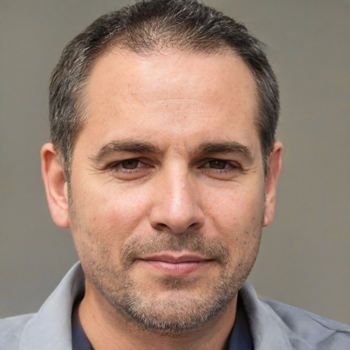 Mark Feldman
Mark Feldman, Classic to Hard Rock
A random taste of my work:
"Are They Beating a Dead Horse?"

America, lest we forget, is the band that is still famous for "A Horse With No Name," the 1972 Neil Young-influenced smash with the refrain "in the desert you can remember your name" (is it so hard anywhere else?) A few other catchy-but-innocuous America singles followed in the next few years, but by the late '70s, bands like this were the target of loud mouthed punks everywhere and quickly became irrelevant. By 1990, America was headlining at the Cape Cod Melody Tent, and worse yet, Starship was their opening act.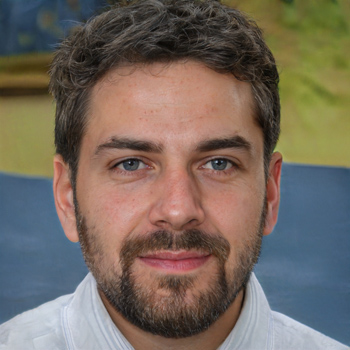 Matt Halverson
A random taste of my work:
"Righteously living to Music"

Unless you want to hear yourself on Ani DiFranco's next record-and at her current pace, there'll be another one sometime next year-be careful when leaving messages on her answering machine. The righteous babe from Buffalo is not above giving her friends surprise cameos in her newest collection of songs, regardless of how inane their messages may be. Which is not to say Revelling/Reckoning, her multi-layered double album and twelfth release in eleven years ( is trite or easy with the gimmicks. To the contrary, its complexity and scope prove that the hardest working woman in music has a whole lot of good stuff to say.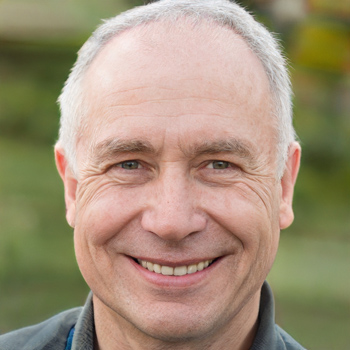 Paul Tinelli
Paul Tinelli, Rock Critic
A random taste of my work:
"The Second Coming of Aerosmith"

Aerosmith soon will achieve the rare feat of being inducted into the rockhall of fame and releasing a huge commercially successful album of original material in the same year. Their latest release, Just Push Play, shows that Aerosmith wants to stake the claim as America's greatest current rock and roll band and that they don't plan on becoming a museum piece anytime soon.
The production of the album, which was handled by Steven Tyler, Joe Perry and songwriting partners Marti Frederiksen and Mark Hudson under the pseudonym the "Boneyard Boys", provides an excellent balance that allows the album to sound current without sterilizing the distinctive dirty raw edge that makes the band great. This element had been missing in their last few releases.
Music Critic now also reviews instruments and music equipment. Get an independent low-down on everything you need as a music lover, hobbyist, solo artist or band member with our new instrument and music gear review sections.