With many more of us required to take our musical production work with us on the go, we thought it was about time we had a look at the top ten best laptops for music production in 2023.
For some, the specs on computer products can read like gibberish, and there is a lot of misinformation out there which can confuse things further.  In this technological age, music production is increasingly becoming an accessible option for many of us musically inclined folk.
With many competent and competitive DAWs available for home studio setups.  For the most part our home studio setups require a Mac or PC, however, we are seeing a range of notebook and laptop-style products from other competitors which are providing a much more compact, portable production solution.
Working out your needs is the key thing and that can be tough if buying a laptop for music production is uncharted territory.  We are looking at a range of portable options each running a range of operating systems.  We aren't here to settle the Mac v' PC argument and hope to remain as unbiased as we can in our reviews.
So for your convenience, we have looked at some of the products we have been asked about to see what they are really made of and provided you with an FAQ-style guide to help you resolve all your RAM related headaches.
Music producers also like: Comfortable Studio Chairs Review
At a glance:

Our top 3 picks
Our team's top 3 recommendations
Best Overall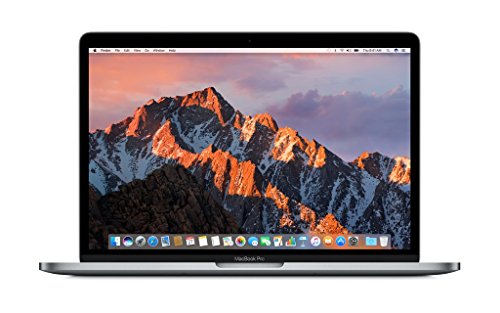 Apple 13" MacBook Pro

Weighs less than 2lbs.
Faster launching and importing.
Long battery life.
Premium Quality
Microsoft Surface Pro 7

Weighs less than 2lbs.
Faster launching and importing.
Long battery life.
Great value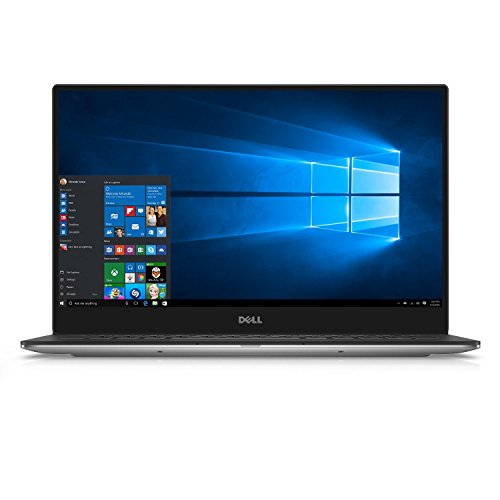 Dell XPS 13 9360

Weighs less than 2lbs.
Faster launching and importing.
Long battery life.
View The Best Laptop For Music Production Below
Launching our list of reviews is the MacBook Pro.  This modest model was first released in 2015 and makes for a thin and compact 13-inch option which is sufficiently lightweight and ticks all the portability boxes.  Featuring a 7th generation 2.3 GHz dual-core Intel i5 processor along with an SSD the MacBook Pro will be able to quickly load and handle multiple software suites.
Now this one only comes with 8 gigs of ram, which isn't spectacular but it can be upgraded to 16.  We have included this in our reviews due to public interest and we feel despite the ram being on the lighter side it still makes for a good option for those who are just wanting to digitally pen down a new idea before it disappears into the ether.  It is also a great option for those who have a studio set up and just want to be able to access shared projects, check in on collaborations or edit away from the office.
It has an impressive 10 hours of battery life which again is a bonus for on the go workload management.
If you aren't a sample-heavy producer and you don't plan to run any orchestral level workloads this has the minimum required specs for the majority of popular DAWs.
We like the response from the butterfly spring keyboard it works okay as a virtual keyboard if you don't have a remote control or midi-keyboard etc.
Pros:
+ Weighs less than 2lbs.
+ Faster launching and importing.
+ Long battery life.
Why We Liked It - Mac products can tend to be pricier, this one is an affordable notebook option which granted wont handle ram hungry plugins or supersized samples but it makes for an affordable apple laptop for music production.
Getting the kit - If you plan on using your laptop as your sole production studio, you'll certainly want to invest a bit more upfront. Simple plugins, effects, and even just recording can eat up your RAM and CPU quickly. Someone who depends solely on a laptop versus someone who uses it as a mobile music extension will have completely different use cases.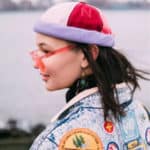 2. Microsoft Surface Pro 7
This sleek, next-generation laptop from Microsoft is an affordable option for music production. It's got 8GB of RAM, as well as 256GB of storage, which is more than adequate for a budding producer.
A standout feature of this laptop is its versatility, which is down to its touchscreen. You can operate it in three different modes. There's the standard laptop mode, of course, but then there's also studio mode, which allows you to draw or write on the screen with the surface pen. You can also use it in tablet mode, which is handy for when you're relaxing after a long session in your home studio.
We're fans of the aesthetics of this laptop too. It's got a sleek design, with dimensions of 12.8" by 2.68" by 9.21". It only weighs 1.7lbs, which makes it easily portable too.
Pros:
+ Reasonable Price
+ 8GB Ram
+ 256GB Flash Memory
+ Lightweight
+ Touchscreen
Why We Liked It - If you're a newbie producer who wants a good laptop that doesn't break the bank, then this is an admirable choice.
A competitive offering within the same league from Dell is the XPS 13 9360.  It again only has 8GB and unfortunately is soldered so can't be upgraded in the future.  Still, RAM ramifications aside the majority of entry-level users or bedroom music dabblers should find it meets most of their requirements.  Sample heavy beat-makers may struggle.
It has an up to date 7th gen dual-core i5 processor to deal with busy workloads, a 128gb SSD and runs a windows10 64 bit operating system as the Microsoft reviewed previously.
It has a 13.3-inch touch display, which makes windows 10 operation much more user-friendly and you can manipulate and even draw automation in if you wanted to.
Pros:
+ Compact and very portable.
+ Low priced.
+ Fast processor.
Why We Liked It - It effectively provides an adequate level of minimum specs to run most DAWs comfortably and comes in at around a hundred bucks cheaper than the similar models from Microsoft and Apple we have looked at so far, making it great value for money.
Storage and Back Ups - Don't forget to also invest in external storage or backups. While laptops are convenient, they are more volatile than desktop computers. Make a habit of backing up your samples and sessions to external drives or at the very least a cloud service. This is a must if you plan on producing or mixing for other clients or already are.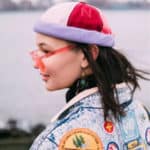 4. Apple 13.3" MacBook Air
Another compact and lightweight, 8 gig RAM option from apple would be their MacBook Air.  This one features a 12 inch screen.  It has a fifth generation 1.6 GHz Intel core i5 processor with turbo boost which will improve the processors speed as long as the temperatures aren't running too high.  It has an SSD with 128GB of 17 x faster storage than a typical notepad.
It is incredibly thin (just 0.68 inches) and weighs less than 3 pounds.  It has been expertly manufactured from high-quality components.  It is compact but powerful and has a great battery life, providing up to 12 hours of use between charging.
It has good memory speeds and runs all major digital audio workstations and handles workloads capably.  It makes for an ideal mobile audio production tool and comes with a protective carry case to keep it secure during transit.
Pros:
+ Reasonable price as it's an older model.
+ Super thin.
+ Long battery life.
+ Turbo boost.
Why We Liked It - Apple products are easy to navigate making audio production simple, some are expensive but this older model is an affordable choice.  It benefits from all the necessary factors to meet minimum requirements like the others but what sets it apart is its battery life, certainly one of its best attributes.
The original intentions for Lenovo IdeaPad are as a portable gaming device, but the high spec processor in it makes it absolutely perfect for running process hogging workstations.
Boasting a whole terabyte of storage it serves up impressive speeds for a non-SSD with its quad-core Intel i7 processor.
What with it being aimed at gaming the graphics are awesome but pretty much overkill for musical use so we will skip over them in this review.
It has 8 gigs of RAM like the others we have reviewed enough to efficiently deal with smaller workloads.
It is not as compact as some of its competitors but is is a robust, beast of a piece of equipment.
Of course, the extra power needs extra juice, so the battery life on this one doesn't come close to its rivals at around 4 to 5 hours use at a time.
Pros:
+ i7 processor.
+ 1TB disk space.
+ Durable build.
+ Quiet cooling.
Why We Liked It - It has fantastic processing, and if you are a gamer with a penchant for audio production or vice versa it makes a great 2 for 1! They also make a 16 Gig touch screen version if you're more hands on with your production, though it will set you back a fair few bucks more for the privilege.
The Razer blade stealth is another quad-core model on the market it features an up to date 8th generation i7 Intel processor with impressive speeds.  It is actually one of the fastest processing laptops we are examining in this article.
Its touchscreen gives it added flexibility in terms of user-friendly navigation, its ideal for curling up on the sofa to finish some editing.
It also has a hearty 16 gigs which makes it far more suitable for a number of popular digital audio work-spaces and better for a beat maker who produces sample heavy works.
It has 256 GB, rapid SSD storage and is compact and highly portable with a 13.3 screen size.  The battery life is around 6 hours of average use.
Pros:
+16 gig RAM.
+ High speed 8th gen i7 processor.
+ Touch screen user interfacing.
Why We Liked It - It more than meets minimum requirements and the specifications make for one quick launching and retrieving laptop.
For a music writer, this would be brilliant, not so much for a producer.  The Lenovo Yoga Book is a tablet computer with built-in touchpad keyboard, which in itself can double up as a graphical tablet with a stylus.
Running on Android OS it won't be able to run the majority of heavy production software which usually requires a Windows or Apple operating system.  But on the upside, there is a massive range of apps you could use to get down some tracks.
It's the miniature size and limited capabilities make this really only a great option for songwriting via musical apps, and penning down those melodic ideas on the go.  It does, however, have a surprising amount of internal storage for a tablet product, with 64 GB and expansion available to boot.
Pros:
+ Impressive Android OS option.
+ Highly competitive pricing.
+ Smaller and lighter.
+ Good storage.
Why We Liked It - Whilst it wont handle a full DAW it makes a good option for those who need something for musical creation on the fly, and it retails at around a quarter of the price of some laptops we have reviewed so if money is an issue it is a good starter option.
8. Dell XPS Thin and Light
This model from the Dell XPS series makes for a superb 16gig, touch display laptop.  It would be well suited to audio production use as it is admirably fast.  It has 7th generation Intel quad-core processor and a faster memory which together deliver unbelievable speeds.
It is on the slightly bigger side at 15 .6 inches.  It has 2 USB 3.0 slots as well as a Thunderbolt 3 multi-use port. This one is a much more versatile choice and will be more compatible with modern audio interfaces.  It makes for an exemplary option and is more than capable of dealing with even the busiest workloads in your DAW.
This one has a price tag double that of its 8 gig predecessor we have reviewed but the ram has doubled and the SSD storage alone more than makes up the difference.  It also has other fantastic features which make it a great laptop on the whole for a range of general uses.
Pros:
+ 16GB RAM.
+ Speedy processing.
+ Good I/O options.
+ Terabyte SSD storage.
Why We Liked It - The response on this one is amazing it boots and resumes in an instant.  The terabyte of SSD storage is almost unprecedented and needless to say a highly desirable bonus, ensuring plenty of space for saving works in progress. 
This is the second gaming laptop to make our list and its unsurprising given that for decent FPS rates during games you need a sufficient processing power which is also a key ingredient for audio production.
The storage is very generous with a terabyte hard drive as well as its 256gb SSD you can rest assured and back up your completed pieces whilst your current ideas are accessed via the high-speed solid state drive.
It has 16GB of ram which is very important for audio workstations, there is a slightly newer model available on the market now but this one retail at a lower price and the upgrades don't make a huge impact to its use for audio production purposes.
It weighs a commendably sturdy 5lbs and is easy to carry around, the screen is 15 inch it has 4 USB ports I in 2.0 the others are USB 3.0.  Its average battery life is around 9 hours which is a fairly decent time span for a powerful model.
Pros:
+ 16GB RAM.
+ High speed processor.
+ 4x USB slots.
+ Adequate SSD storage and a terabyte HD space.
Why We Liked It - This one ticks all the important boxes on our laptop for audio production list, It has a decent amount of ram good input options and a fair battery life its definitely one of the best laptops for DAWs out there it is o par with the specifications of the Dell XPS model minus the touch screen capabilities but is almost half the price.
10. Alienware AW15R3-7001SLV-PUS
Our endeavor to find a top laptop for audio production keeps leading us towards the gaming scene, with its processor speed requirement.  This entry by Alienware, despite its emphasis on graphics for immersive game-play, might just well be one of the best the best laptops for music production on the market.
It has rapidly responsive quad-core Intel i7 processor to efficiently boot and import inside your digital audio workstation.  It effortlessly manages multiple plugins at once and can deal with a mean layered VST heavy workload.  It has an amazing battery life given its high powered specs lasting up to 11 hours between recharges.
It has an ideal amount of RAM (16GB) and a terabyte of storage although this is not solid state drive so not as fast as it could be, but nevertheless sufficient space for multiple ongoing projects.
Pros:
+ 16GB RAM.
+ Terabyte storage.
+ Affordable price tag.
+ Decent battery life.
Why We Liked It - It is reasonably priced given its outstanding processing performance and the ram meet optimal DAW running conditions as well making it a good choice for best audio production laptop.
Identify Your Needs - A producer, instrumentalist, songwriter, and DJ are all going to need very different laptop specs. Plan out exactly what you want to do or may want to do in the future before selecting your computer to save yourself valuable time and money.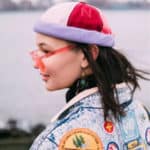 Laptop for Music Production Buyers Guide
Unless you are particularly technologically inclined, scrolling through the specifications of computer devices can be confounding and maybe even daunting for some.  So in an effort to make the market more navigable you may find the following to be useful.
What Laptop Should I Buy For Music Production?
Finding a suitable laptop for music production use, basically boils down to a few important factors, which digital audio workstation you plan on using and what operating system you prefer to use is the most important.
Firstly let us take a glance at some of the recommended specs for 3 of the most popular DAWs
Steinberg Cubase
+ 64-bit operating system (which most are these days)
+ Intel or AMD Multicore (i5 or faster recommended)
+ 8GB RAM (the faster the better)
+ 18GB hard drive space (you will need more for additional content)
Logic Pro 10
+ MacOS 10.12 or later (only).
+ 2.3GHz i5 or higher.
+ 4GB of RAM.
+ 6GB install disk space, up to an additional 57GB for the full sound library.
Ableton Live
+ Windows 7/MacOS X or better.
+ 64bit Intel or AMD multi-core (i5 or faster recommended).
+ 4GB minimum RAM, although 8GB recommended.
+ 3GB basic installation, 5-76 GB for additional sound content.
As you can see each DAW will have its own individual set of specifications required to run it, but sometimes that doesn't take into account any add-ons you might need to run or external plugins you may use.  VST instruments can become difficult to run if they are heavily layered and this is especially true of orchestral suites.
The samples and loops you use will also need a large amount of space to store and ideally, this should be from a solid state drive as they can open and access much more efficiently.
Generally speaking, you should be looking at around 16-32GB RAM with decent clock speeds, there are some DAWs that work fine and use 8GB RAM as a guideline, and for the majority of hobbyists this will be ample, but for improved performance, you are going to likely want something more.
The majority of popular DAWs will not run on anything less than an i5, 2.3 GHz dual-core processor.  So the processor your laptop has really is paramount to its performance for audio production.
The OS choice is sometimes restricted by the DAW itself although there are a number of software solutions, such as virtual machines to emulate other operating systems which could be a workaround if you re tech savvy enough and have no alternative.
The OS you go for is literally down to preference and though there are many who argue Mac is the musical mac-daddy most DAWs will run on the majority of operating systems.  There is very little technical difference and to set the record straight and lay some misinformation to rest Macs are just as prone to complete data loss and crashes with hard reset being the only viable option.  We also ought to add that MacBooks can overheat after prolonged use and sometimes require adapters for non-Apple compatible devices.
Next, you have to consider the I/O capabilities you won't have to plug in a mouse or keyboard but you will need to have a long think about what you will want to connect to operate within your chosen DAW. (Some people will prefer an addition of a traditional mouse as they find them easier to use than a mouse pad, in this case, you will already be down one USB connection to start with most DAWs will need an Audio interface to record an audio track line-in from an XLR or TRS, these are typically Bus powered so will require one high powered, high speed connection.  Typically USB 3.0 or Thunderbolt is recommended Some MIDI interfaces or Audio interface controllers can be plugged directly into your Audio interface but others require their own separate USB power.
There are a number of suitable models out there and those we have reviewed are each suited to their own level of music production.  We have tried to pick those whose audio production capabilities you have inquired about but some outshine the others If you are serious about music production you will likely be looking at around the $1200 + mark.
Obviously, that is a huge chunk of information and we are not a fan of large texts so to summarize the key factors a little more clearly;
Have a digital audio workstation in mind before you buy to narrow down the OS requirements.
Pick out a model with an i5 dual-core processor minimum, i7 if possible.
Make sure it has an abundance of SSD storage on board.
It is always better to have a little excess RAM than the DAW specifies to keep options open for the future.
RAM should be above average speed (1600MHz +)
Ensure it has 2 or 3 up to date USB ports.
Now that you are a little more clued in you may see some of the products you asked us to review simply won't cut the mustard for more multi-instrumental producers.  Of those we have reviewed today the DELL XPS Thin and Light makes for an exceptional choice, it is definitely one of the best music production laptops on the open market.  It does have a rather alarming price tag, largely due to its touchscreen nature.  If this isn't of importance to you they do make a high spec LCD screen version which is slightly more modestly priced.
Other top recommendations from today's article would be the Alienware, the Asus Rog Strix or the Razer blade stealth products.
Best Budget Laptop For Music Production?
Unfortunately in the world of audio production the faster the better, so as to avoid crashes and glitches or latency loss in the middle of recordings.  The top laptops for audio production we have looked at in this article all make for reasonably priced budget options.
The best value for money in our opinion would be the Alienware or the Razor Blade Stealth, each are gaming laptops with high-end graphics that have good sound processing capability, they have superior CPUs and great clock speeds and fair RAM and storage.  They aren't however exactly cheap.
The cheapest option on our list is the tablet option, the Lenovo yoga book, but it only runs an Android operating system so won't manage most full DAW.  It makes for a good option if cash is of concern, for younger users and those just curiously branching out into songwriting.  There are a decent amount of Apps that have great content for basic audio production.  If your budget simply won't stretch to the $1000 dollar mark this might be an ideal starting point for you.
Which Is Better For Music Production – Laptop or Desktop?
Ultimately a desktop is better for music production especially considering that they can be upgraded and built-on with relative ease.  Though much more capable, they have their drawbacks meaning they need to be set up and remain where they are located.  They are a worthy investment if you're serious about setting up a home studio, however, we live in a modern world that is constantly on the move and being able to take your work with you is every bit as valuable.
If you already have a studio set-up a laptop for music production essential tools for taking those hours of endless editing home with you to be done in more comfortable surroundings.
There are some great laptops around which bring with them their smaller footprint and the convenience of being able to set up shop at a moments notice in any situation, however, the truly capable ones with the ideal set of specs can set you back in excess of $2500.
If you are investing in a new laptop that can specifically handle your DAW workloads you will need one with a good number of USB ports (ideally 3.0 or Thunderbolt), a great processor, fast memory speeds, 16+ GB of RAM and a decent amount of SSD storage.
Conclusion
When considering a more costly investment such as a good laptop for audio production, you are going to want to make a well-informed decision before you part with a large amount of cash.
Today's buyers' guide has admittedly been on the heavier side to ensure you have all the necessary info presented in an understandable way.  Computers are of a complex nature so there is a lot to cover.
Many of the laptop we have chosen to review have attributes we haven't delved into in an effort to keep specification breakdowns relevant to audio production purposes.  We have also aimed to surmise in concise terms all of the more vital aspects you will require to get a laptop with optimum performance when running a digital audio workspace.
Whilst many of those we have looked at are capable of installing and running them fairly competently we have chosen to be very honest and clear as music production software can be very demanding of your computer as your production skills and methods evolve.
With technology improving at a steadily increasing rate, the modern market is awash with high-performance laptops so as long as you know which DAW you wish to use and how you intend to use it you should find a suitable laptop to meet its requirements.
To find the best laptop for audio production your primary concerns should be processing power and the correct OS.  Once you have narrowed it down then all you need is to find one in your price range, that is as rich in rapid RAM as it is stuffed with sufficient SSD storage for speedy retrieval.
Expert Tip
If you have a copious amount of cash to throw at a laptop investment PCAudioLabs make some fantastic laptop specifically aimed at audio production, their high-end models feature profuse processors and generous gigabytes.  They are a fantastic option because they are built with producers in mind they are more tailored to musical use start to finish.
Did You Know?
You will find that there is an armada of Android audio production Apps available to provide access to basic music making at your fingertips.  If you aren't planning on going platinum you may find a cheaper tablet device will jut about suffice.
If you've enjoyed this review by Music Critic, please leave a positive rating:
[vc_separator