If you spend the majority of your time sitting down while you're producing or mixing, then it's only natural to invest in the best studio chair so that you can be comfy and free from back pain. Are you a guitarist? Head over to our guide on the top guitar stools.
Many budding producers focus all their energy on the musical equipment and recording gear inside their home studio. They tend to forget that a studio chair isn't just a piece of studio furniture. It's also an essential object for contributing to your skills as a producer. If you're in discomfort then you won't be able to work in the studio for long hours. It's also impossible to feel creative and inspired if your lower back is aching.
If you're starting to put together a new studio, make sure to get the right insulation with high-quality bass traps (click here for the guide).
There are some fantastic music studio chairs on the market. To make life easier for you, we've spent time researching and testing them so you don't need to. We've settled on a top ten, which we'll show you in a moment, along with reviews of each product. At the end of this article, you'll find a handy buyer's guide and answers to frequently asked questions. You'll be ready to make a wise purchase once you've finished the article.
Let's begin!
Are you building up your music studio? Check out our review on the top monitor stands.
At a glance:

Our top 3 picks
Our team's top 3 recommendations
Best Overall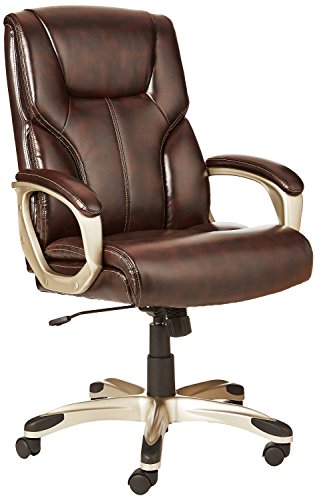 High-Back Executive

Padded back and seat areas
Adjustable seat-height
360-degree swivel
Premium Quality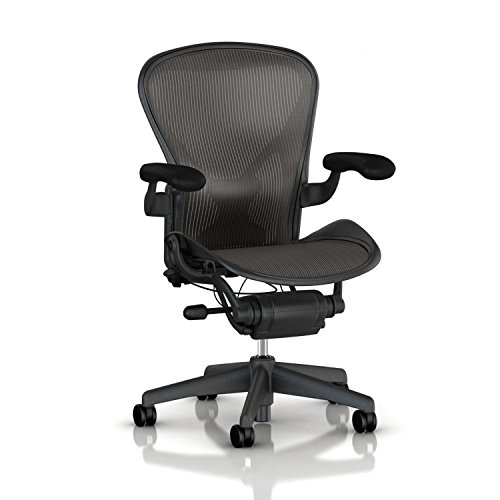 Herman Miller Aeron

Padded back and seat areas
Adjustable seat-height
360-degree swivel
Great value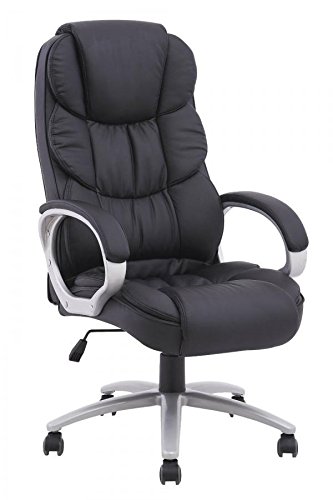 BestOffice Ergonomic

Padded back and seat areas
Adjustable seat-height
360-degree swivel
What Are The Greatest Music Studio Chairs & Stools on the Market this year?
AmazonBasics is a dependable brand for affordable, high-quality products that are functional without unnecessary frills. That's exactly what this great-looking producer's chair is.
This chair is covered in lush, brown leather, which gives it a vintage look that makes it suitable for a wide range of studios. It doesn't just look good either. There's a padded seat and padded back areas that provide you with ample support. That makes it ideal for all-night sessions in the studio. To add to the comfort, you can lean back into the chair and enjoy the softness of the foam inside the back. It's a pleasure to sit in. The price is very reasonable too.
It comes with an assembly instruction manual and is suitable for anyone who weighs 250lbs or less. It's made from PVC, has an adjustable seat height to make sure you can make it fit with your favorite studio desk, and also possesses a 360-degree swivel with wheels to allow you to reach for things effortlessly.
Pros:
+ Padded back and seat areas
+ Adjustable seat-height
+ 360-degree swivel
Why We Liked It - It's a gorgeous, affordable chair that's designed for comfort. AmazonBasics is a dependable brand too, so you can be assured that it will be durable and long-lasting. We're big fans of the way it looks, which is both vintage and modern at the same time. Above all else, it's a dream to sit on thanks to the integrated padding. You can put your feet on your desk, lean back, and consider your compositions with this one.
Back Support - While it may not be on the top of your list, you'll want to find a chair that offers ample back support. If you're putting in long hours in front of the computer, this will make a world of a difference and help you stay focused throughout your recording and mixing process. Make sure your chair is aligned so you don't have to bend down to look at your computer.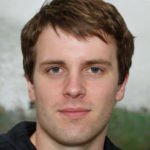 At the other end of the pay spectrum to AmazonBasics is Herman Miller, which is known for its luxury office furniture. Its products tend to be valued between $500 and $800. This might sound expensive, but we think Miller furniture is worth paying extra for, as it will last you years.
It also provides you with ample comfort, as well as ensuring you have correct posture thanks to the back support's ergonomic design. There are padded, adjustable arms, as well as a forward tilt and a tilt limiter.
It's available in three sizes (small, medium, and large) so it's possible to find one to suit you regardless of your height or weight. You can also choose from 16 stunning designs. It'll be easy to find one that fits your studio's decorative style.
Pros:
+ 16 designs to choose from
+ Available in various sizes
+ Posture fit back support
Why We Liked It - It's simply a fantastic chair. You can find it in the size or style that you want, and that versatility is a big plus, in our opinion. We also like the durable build, which means that it will last you years. It's also very comfy indeed. Well worth paying extra for, in our opinion.
BestOffice's producer's chair will instantly catch your eyes. It looks extremely comfortable and adequately padded even from its appearance alone. It also boasts a fantastic price for anyone who is on a lower budget or doesn't want to spend hundreds or thousands of dollars on a chair.
The brand offers a selection of three colors: black, brown, and white. It is in the Top 5 category of music chairs on Amazon and has received thousands of positive reviews. That means that you can be assured of its quality. It also comes in four sizes, has an adjustable seat height, and a smoothly working 360-degree swivel.
This chair is also resistant to any oil or water-based liquids, therefore you will not have to worry about stains or moisture damaging it. That's a big plus if you like a coffee or beer when you're producing tunes.
Pros:
+ Resistant to liquids
+ Arm padding
+ Soft PU leather material
Why We Liked It - This producer's chair is proof that you don't need to break the bank to get a quality product. It's a great choice for anyone on a budget who wants a solid combination of comfort and durability.
Reducing Excess Noise - I personally like to stay away from studio chairs that can rock back and forth or don't have a lot of padding. It's important to have a chair that doesn't make too much excess noise so that you can get totally clean recordings while running a session.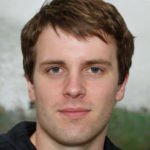 Modway is another brand that's capable of offering a lot for a budget price. This chair has a fashionable design that's both modern and vintage at the same time. For a very low price, this product delivers a huge amount of quality.
This Modway seat comes in three colors: black, white, and red. It has ergonomic support that provides support to the lower lumbar area. This is a part of your back that's prone to aches and pains if you've got an inadequately padded chair. Not only does it offer you support but comfort too.
You will be able to adjust the height of this seat without any trouble. It has a 360-degree swivel that gives you a lot of freedom to turn around while you're working. The dual-wheeled casters also provide you with easy mobility. Whether you're on a carpet or a hardwood floor, you can move around smoothly.
Pros:

+ Ergonomic support
+ Modern and fashionable design
+ Mobility across all floor types
Why We Liked It - Thanks to the ergonomic support that Modway incorporated into this chair, you can be be sure that you're comfortable during the longest of producing sessions. We're also big fans of the smooth swivel mechanism as well as the high-grade casters that both provide you with good mobility.
5. Flash Furniture Multifunction Swivel
This product from Flash Furniture is another chair that is available in a wide range of colors. There are ten of them to choose from. Each color is vastly different from the other so you can be sure to find one that suits your studio's style. It also comes in a range of designs. You can mix and match the colors and designs as well. It provides a lot of options, which is certainly a big plus in our opinion.
It's got a flexible, mesh material at the back of the chair as well as in-built lumbar support to keep you comfortable and free from aches or pains. The back is adjustable and sturdy, which means you'll always be in a stable position. The padding is more than adequate, in our opinion. You can adjust various aspects of the seat thanks to three paddles, which each adjusts a different element of the chair.
Pros:
+ Flexible mesh material
+ Sturdy and firm
+ Easy to assemble
Why We Liked It - Flash Furniture has given us a seat that is both comfortable and sturdy at an affordable and fair price. You will not have to worry about an aching back or discomfort thanks to the design of this chair. We're also impressed by the large choice you have when it comes to colors and design. A solid pick.
Space Seating is a brand that makes it their goal to make simple yet functional products that are compact and attractive. This chair is proof that this company has achieved what it set out to do.
The breathable air grid offers you long-lasting and sturdy support, as well as ensuring you don't overheat during a long recording session. The wheels are designed for carpeted floors on this model. It is possible, however, to change the casters if you want to be able to use the chair on a hardwood floor. The replacement casters come as standard. You'll just need to switch them yourself.
It offers a good amount of adjustability. You can alter the tilt of the back and the seat at the same time, which is a convenient feature, in our opinion. It comes in four different designs so you'll easily find one to suit your needs.
Pros:
+ Synchronized tilt option
+ Different casters for different types of flooring
+ Breathable back mesh
Why We Liked It - You can easily glide over carpeted flooring, which is a big plus. It's also got a breathable, mesh back and lots of adjustability options, providing you with ample comfort. A good chair for anyone on a budget.
CMO has become increasingly popular over the past few years. That's down to its affordable, quality products that consumers are rarely disappointed by. There are countless positive reviews of this product, and we can understand why.
This chair offers you complete control over the tilt angles. You'll be able to find a position that is perfect for your needs. It's also easy and quick to adjust. You can set the amount of resistance you get when reclining too. This is a feature that you're bound to like if you've used chairs in that past that recline too easily. The tilt can also be locked if you prefer the back to stay in a stable position.
It is padded with high-density foam that provides ample comfort, especially for your backside. The wheelbase is made from heavy-duty nylon which increases mobility. The 360-degree swivel allows you to easily turn the chair. As a producer, you'll constantly be moving around, and these features make that movement a breeze, in our opinion.
Pros:
+ Heavy-duty nylon wheels
+ Lockable tilt
+ Padded with high-density foam
Why We Liked It - The high-density foam is our favorite feature of this chair. It's a pleasure to sit on, and you won't get aches or fatigue when you're on it for hours. We also think the nylon base is a great feature that enhances the durability of this product. If you're looking for a comfy chair that will last you a long time, then you can't go wrong with this one, in our opinion.
Office Factor is another company that provides consumers with a huge amount of choice. You can find a range of affordable chairs from this company which always deliver a lot of durability and comfort. This seat is a great example of what Office Factor does well.
This music seat is available in seven options, some of which include casters, and some of which are stationary. It is a large chair that can support up to 250lbs. It's got some handy features too, such as an adjustable back, and the ability to twist it into four different directions.
It also offers a good amount of lumbar support. We found it to retain its position very well too. Even when you recline in the chair, it continues to be effective.
For hands-on producers who like to pick up a guitar or bass while you're producing, perhaps to show the band something, then you'll like the arms on this chair. You can fold them up with ease, freeing you up to put an instrument on your legs.
Pros:
+ Foldable armrests
+ 7 options
+ Adjustable and flexible back
Why We Liked It - This music chair is reasonably priced, which is why we rate it as a solid investment. Larger-bodied producers will like that it can handle 250lbs. And anyone who wants to be able to easily play an instrument while you're sat on it will also like the foldable armrests. It's a good choice for anyone on a budget who wants a bigger producer chair.
9. TOPSKY Mesh Synchronous
This chair from Topsky can often be found advertised for a discounted price. But even if you pay full price for it, then we don't think you'll be disappointed. It's available in two designs, either in black or gray. Let's look at some of its features.
The back is made from high-density mesh. The mesh is fully breathable and allows for air circulation both in winter and summer and all the seasons in-between. The back is designed to keep your back straight and in a healthy position while you're working. There's a lumbar cushion too that will protect you from back pain.
The best feature of this chair, in our opinion, is the awesome headrest. You can simply lean back into the chair for a few minutes each time you feel that your neck is starting to ache. It's made from a thick sponge that we believe to be extremely comfortable. If you pull an all-nighter in the studio, then you'll be thankful for the comfy headrest by the time morning comes around.
This chair also comes with a 1-year warranty to ensure you will be covered if any accidents should happen.
Pros:
+ Included headrest
+ Breathable mesh
+ Thick and comfy sponge
Why We Liked It - There's so much to like about this producer's chair. It's got a comfy, breathable mesh back, as well as lumbar support. It even comes with a one-year warranty for peace of mind. The standout feature, however, has to the be the fantastic headrest. It's a superb producer's chair, in our opinion.
Last on our list is another great chair from Herman Miller, which is a company we've already featured. It's got a highly original design that we love. Like the previous Miller product on the list, it is offered with lots of choices. You can pick from 23 colors for the foam cushion. The frame can be chosen in either gray, black, or white. You'll easily find a design and color scheme that suits your studio, we think.
It's not only a great-looking chair but also a highly functional one. You can move around on it with great ease, we think. The swivel function is useful too. There's also a breathable back that will keep you cool while you're working. No need to worry about a sweaty back with this one.
Pros:

+ Unique and eye-catching looks
+ 23 variations of color
+ Breathable mesh back
Why We Liked It - It's another great example of what Herman Miller does so well. We love the looks, as well as the huge range of choice you get over the colors. It doesn't let you down in terms of comfort either, with the breathable, mesh back being a good feature. We can definitely recommend this chair.
Proper Ventilation - If you live somewhere warmer, it may be wise to opt for an open back or mesh chair design to allow for easier ventilation. Studio chair padding can be extra supportive, but it can get warm quickly which could be distracting depending on your priorities.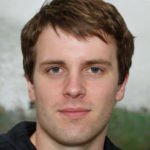 Buyers Guide
What is the Best Chair Type for a Music Studio?
When choosing a producer's seat, you will want to take into consideration a few factors.
A chair for a studio will need to be comfortable, above all else. It will probably have to have a breathable mesh back or a padded alternative, depending on how you prefer sitting and how over-heated you tend to get. Of course, your climate and the temperature of your studio will also impact how breathable the chair should be.
Any chair that has ergonomic support will be important for reducing back fatigue and relieving any aches and pains. Lumbar support is particularly important. If you're planning on sitting in the chair for hours at a time, then you must consider your back. No one wants to have to stop a recording session because of back pain.
What other features should you look for in a Studio Chair?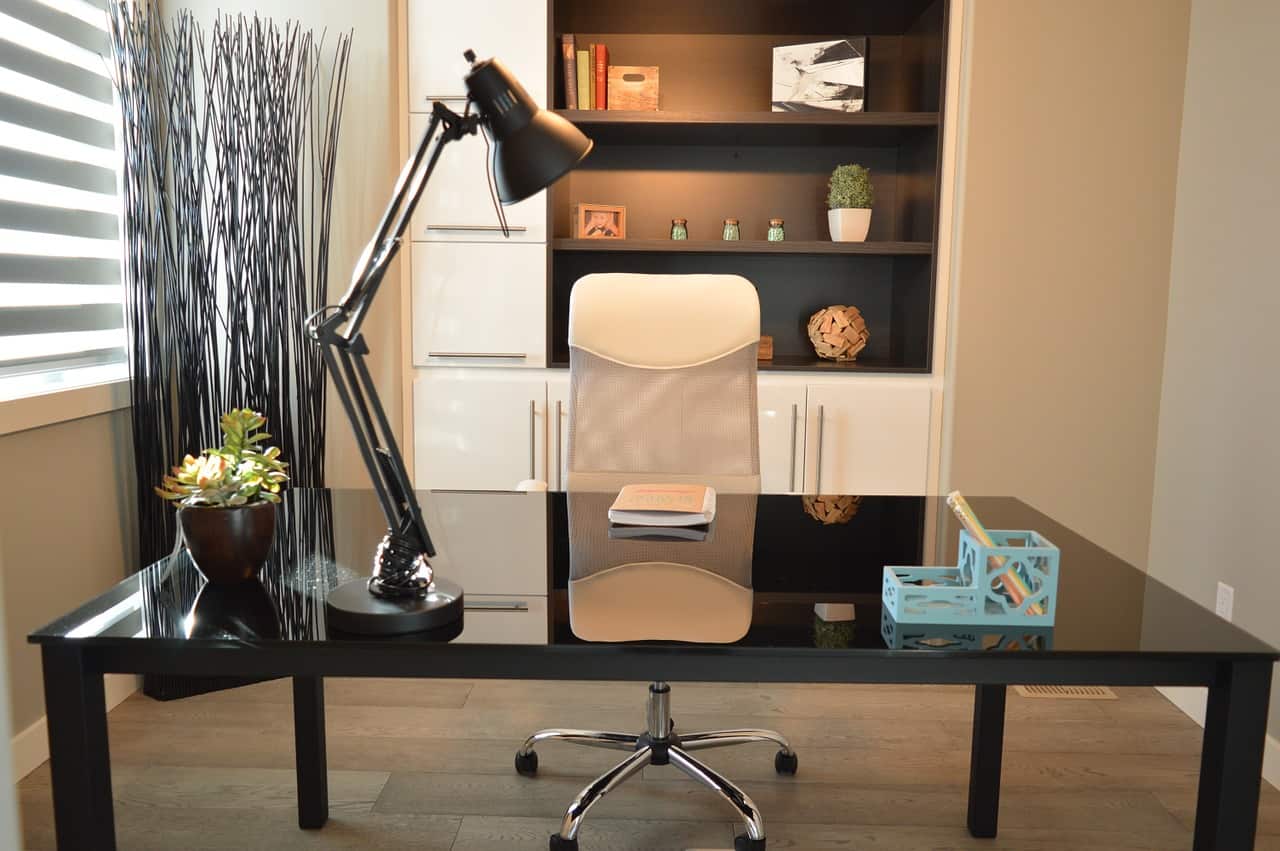 If you are going to play guitar or bass, the ideal solution is to buy a music producer's chair that can fold up its armrests. This way you don't have to sit on the edge of the seat to play the instrument. You may also want to rest a keyboard on your lap, and again, not having the armrests will allow you to do this.
While recording you may have also noticed that you move around a lot. Perhaps you have to grab a few instruments from different parts of the room or you need to move to and from your computer. It can be frustrating to have to get up every two minutes when you have already made yourself comfortable.
Getting a seat that has wheels integrated into the designs is a vital feature for anyone that wants to get high-efficiency work done. If your studio has a carpet, then ensure that you pick a chair that has the correct casters for moving over this surface.
A 360-degree swivel is another important feature for being able to move freely while you're in the studio. A lot of the chairs we've looked at have this component, so make sure to pick one that does if you want to be completely liberated while you're using your chair.
What is the Best Chair for Studio Mixing with Removable Arms?
The best pick in this regard is Herman Miller's Aeron. It is the most popular chair among music professionals and is often seen on pictures of pro recording studios.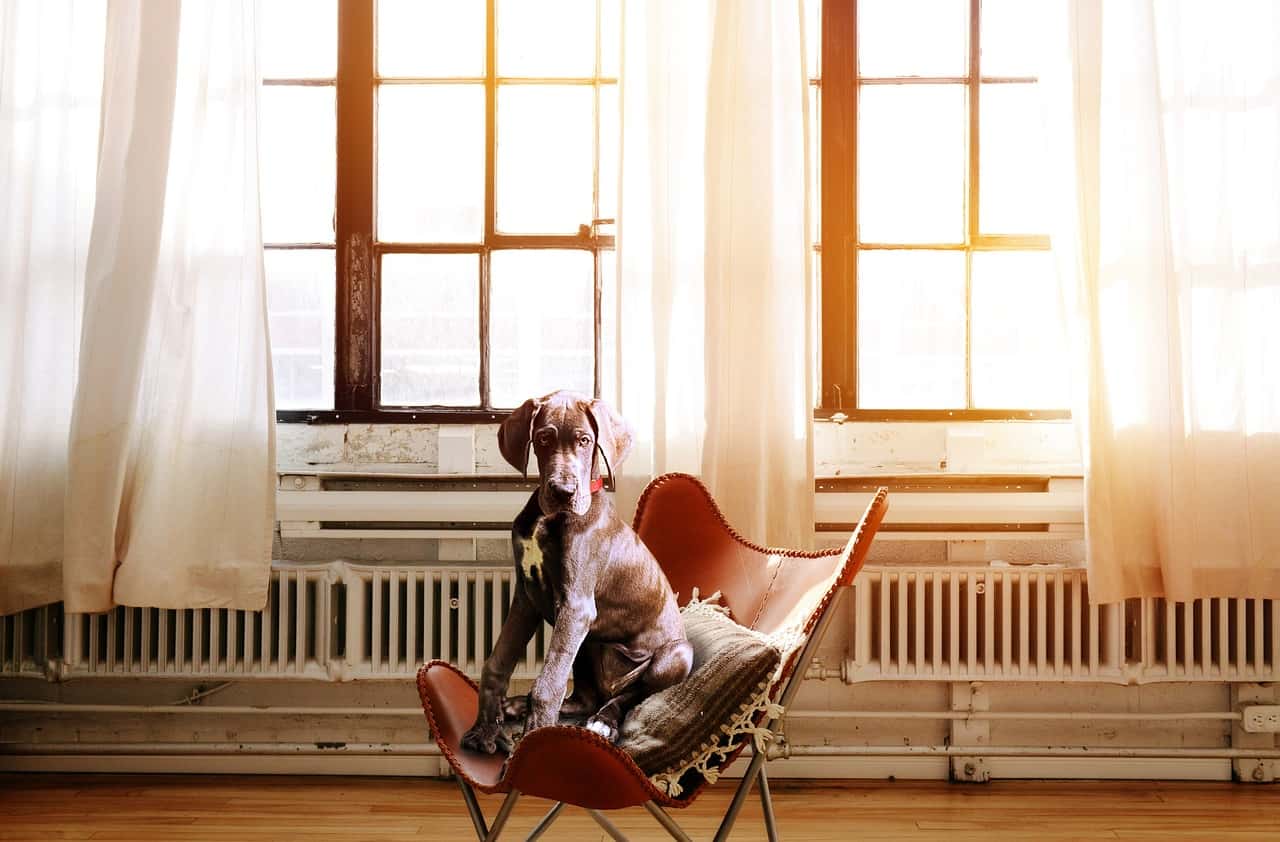 It's simply the top choice for its purpose. It has removable arms, a 12-year warranty in case of accidents, and a mesh back to help encourage ventilation and airflow. It's available in many different colors and designs too. It also provides you with long-lasting durability, making it a solid long-term investment.
Thanks to the support the Aeron provides to the lumbar regions of your spine, you can also be sure of profound comfort even during all-night recording studios.
Does ergonomic design matter in a Studio Chair?
The simple answer is: yes. If you sit for a long amount of time - sometimes hours on end - during your recording sessions, you most definitely need a chair with ergonomic support - see the study.
If you want to avoid serious back problems in the future - like strain injuries or skeletal disorders - you certainly need to invest in a chair that will support your back accordingly.
You might be young and healthy right now and think that this feature isn't important. You'd be wrong, though. Skeletal disorders develop over long periods. You might not notice you have a problem until it's too late. To keep your spine safe in the long term, then you should invest in a producer's chair that has an ergonomic design and lumbar support.
Top Choice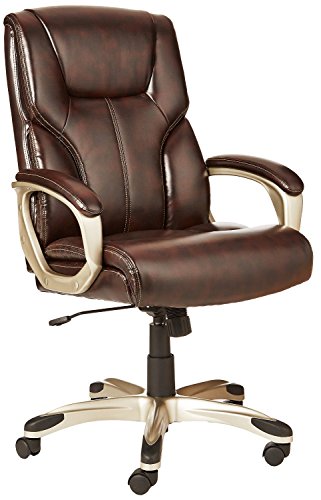 Our Top Choice spot has to go to AmazonBasics' great chair. It's got a superb reputation for performance. And it's also available for an extremely affordable price tag. If you want functionality, looks, and a deal, then you can't go wrong with this product, in our opinion.
The modern design will fit into any surrounding, we think. You can choose the chair's leather to be either black or brown. The integrated padding is very comfortable, in our opinion. They're also great for supporting your back. The casters are very high quality, allowing you to smoothly roll around your studio regardless of the type of flooring it has.
AmazonBasic's seat has to be our Top Choice thanks to its awesome combination of looks, durability, and functionality. We also think that it is a steal at the price it's available for.
Premium Choice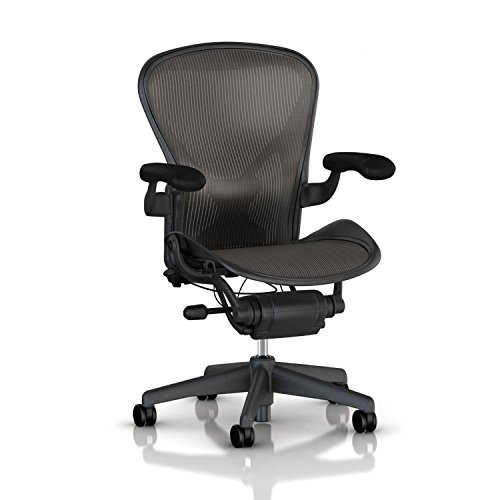 Our Premium Choice spot has to go to none other than Herman Miller.
It comes in a great variety of options when it comes to design and color choices, and even different sizes to suit just about anyone. Even though the price is rather high, you won't be disappointed if you invest in this chair.
It's no secret that Herman Miller is one of the leading brands when it comes to producer's chairs. The reputation is well-deserved, in our opinion.
There is a 12-year warranty included within the price to make sure that if you encounter any accidents, then the chair will be replaced for you by Herman Miller. The padded arms provide you with comfort too.
Herman Miller's chair is a great choice. It has fantastic padding, is available in a range of colors, and is built to last. A worthy winner of our Premium Choice.
Great Value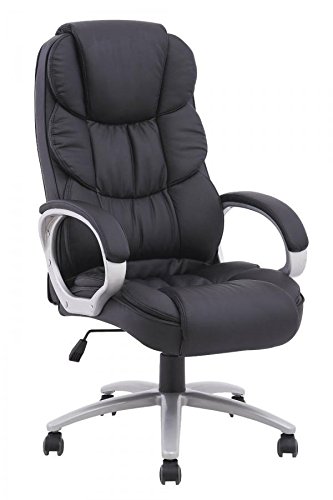 Our Great Value spot has to go to this product from Modway. It delivers a huge amount of quality for a very low price tag.
It comes in three different colors, which are black, red and white.
This chair provides full ergonomic support (click here for the study), which means that all of your back - especially the lumbar regions - will be supported adequately to keep your back straight and healthy. That means you won't have any pain while you're working or in the future.
The design of the chair is very attractive. It should fit in with your studio's decor without any problem. It's a stylish choice for anyone that wants to make their workspace more lively and attractive. The seat is also able to support up to 330lbs, and the casters are capable of working both on carpeted and hardwood surfaces without unwanted resistance.
Modway has excelled itself with this awesome chair. The price is very hard to argue with, while the quality is comparable with a more expensive product. We're also big fans of its great looks. You can't go wrong with this product if you want value for money.
Conclusion
There we have it. You've now been introduced to ten awesome producer's chairs.We hope that you've found the one you want.
We must stress that while looks are important, above all else the chair needs to be comfortable and supportive. You don't want to have any back or neck issues ruining your ability to produce. We can recommend any chair that's got lumbar support, ample padding, and an ergonomic design. For anyone who gets over-heated, then consider a mesh back too.
Always keep an eye out for small features too. For example, being able to fold up the armrests might not seem like an important feature, but it certainly is. If you want to play an instrument while you're sat on the chair, then make sure the armrests can be folded.
We hope that you've found this article rewarding. Let's hope that your new chair will help you on your journey to recording a Top Ten hit.
If you liked this review by Music Critic, please leave a positive rating:
[vc_separator