Finding the best budget monitor speakers for your recording-studio doesn't have to be difficult. Which is why the team at Music Critic reviewed the top studio monitors under $300, to save you the hard work.
Studio monitors (also called workroom monitors) are speakers that are specially designed to be used in the studio environment. Probably the biggest difference between workroom monitors and normal speakers is the level of precision. If you are a music producer and listening to the mix, you need to be exactly sure of what each sound is, otherwise, your work will affect. This is where workroom monitors come in handy.
They are a crucial piece of audio equipment for many different fields. These loud speakers range widely in terms of prices but you can easily find pocket-friendly workroom monitors online. These come from some of the most popular brands for sound systems in the world. If you have a tight budget too, there will be something that suits your needs for quality sound reproduction. Go through our reviews and buyer's guide section and we're sure that you will have the fittest product for you.
At a glance:

Our top 3 picks
Our team's top 3 recommendations
Best Overall
KRK Classic 5 Professional Bi-Amp 5" Powered Studio Monitor

Ample Headroom
Pristine, Crisp Sound Quality
Lightweight
Low Price
Superb Build Quality
Premium Quality
KRK RP5 Rokit G4 Studio Monitor

Ample Headroom
Pristine, Crisp Sound Quality
Lightweight
Low Price
Superb Build Quality
Great value
Mackie CR-X Series, 3-Inch Multimedia Monitors with Professional Studio-Quality Sound

Ample Headroom
Pristine, Crisp Sound Quality
Lightweight
Low Price
Superb Build Quality
Review of the Best Budget Studio Monitors of 2023
1. KRK Classic 5 Professional Bi-Amp 5" Powered Studio Monitor
This affordable studio monitor from KRK tops our list thanks to its professional level of performance for a budget price. KRK is a leader when it comes to studio monitors, and it's evident why when looking closely at this product.
It's crucial, in our opinion, for a studio monitor to offer some flexibility in terms of controls. Not every track is the same, and the monitor should be able to deal with that. Fortunately, this speaker allows you to alter both high and low frequencies so that it can be adapted to your needs. There's also a 'Bass Boost' function, which can also come in handy with playback.
This product includes top-quality components too, such as a soft dome tweeter and a low-resonance enclosure. It's a premium product with an affordable price tag.
Pros:
+ Ample Headroom
+ Pristine, Crisp Sound Quality
+ Lightweight
+ Low Price
+ Superb Build Quality
Why We Liked It - We're big fans of this product due to the amount of control it gives you over the sound. It's a bargain for the price.
Connectivity - While you probably don't want to connect your studio monitors via Bluetooth due to latency issues, it may be worth having bluetooth connectivity available. This will make it easy for you to play a reference track from your phone or other device if needed giving you valuable flexibility.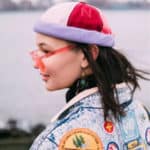 2. KRK RP5 Rokit G4 Studio Monitor
Next up is another KRK studio monitor. This one is a little pricier than our previous choice, but those extra dollars translate into more functions.
This is a two-way speaker that includes a 5.25", Kevlar, aramid, fiber woofer, and a 1" Kevlar, aramid, fiber tweeter. These two components combine to provide you with a frequency range between 43Hz and 40KHz.
The standout feature of this active studio monitor is the LCD screen that's found on the rear of the enclosure. It allows you to see in detail the EQ settings so that you can fine-tune the speaker to suit your studio. On top of this, you can also pair the speaker with the KRK app, which then allows you to take advantage of the 'Active Room Tuning' feature that ensures you'll get the optimal sound for the speaker's surroundings.
Pros:
+ Compatibility With KRK App
+ LCD Screen for Perfect EQ
+ Affordable Price
+ Kevlar, Aramid Fiber Tweeter and Woofer
+ Available in Two Colors
Why We Liked It - If your budget stretches a little higher, then this KRK studio monitor is an excellent choice due to its 'Active Room Tuning' mode and useful LCD screen.
3. Mackie CR-X Series, 3-Inch Multimedia Monitors with Professional Studio-Quality Sound
Mackie has excelled itself with this pair of tiny, 3-inch studio monitors. They're designed to be used with computers, making them ideal for anyone with a home studio.
They might be small, but they still pack a big punch. That's due to the 50W of power that they offer. The sound quality is pristine, clean, and clear, which is ideal for hearing subtle details while monitoring. There isn't any enhancement either, so you hear the sound in its natural form, which is crucial when producing music or any other audio through a computer.
Connectivity is simple with this product too. It's got ¼" TRS, 1/8" stereo, and RCA inputs, as well as a headphone jack on the front of one speaker.
Pros:
+ Compact Size
+ Ideal for Using with a Computer
+ 50W of Power
+ Natural Sound Quality
+ Stylish Looks
Why We Liked It - These Mackie speakers offer ample quality for a budget price, delivering natural sound quality, 50W of power, and lots of connectivity options.
Setting Up - Don't forget to consider your desk size and how much space your studio monitors will take up. It's important that you have enough space to be truly centered between the two monitors. In addition, the monitors should not be obstructed or partially obstructed by any objects or items on your space. You can also consider elevating the monitors or getting monitor stands.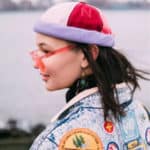 4.  Edifier R1280T Powered Bookshelf Speakers - 2.0 Active Near Field Monitors
This product from Edifier is downright high quality and made using the most modern components. First off, the sound is exactly what you would want a workroom monitor to have: powerful and clear. Secondly, it adds a lot of conveniences too by providing multiple input options including a double aux input. You can plug two devices via aux at the same time. Also, it will work with all the devices with dual RCA output or 3.5mm headphone output.
These budget-friendly Bookshelf speakers give the control in your hand with their remote controller. You can adjust the bass, treble and the volume just sitting on your couch. Edifier is a popular brand name so there is no doubt about the durability of these speakers. These may be pocket-friendly workroom scanners but they are designed to be durable. Their wood finish makes them even more stylish and sturdy.
Pros:
+ Remote controller
+ Two aux inputs
+ 2 Years Warranty
Why We Liked It - If you have an eye for style, then these bookshelf speakers under $500 is the perfect match for you. The soft wood finish on these pair of speakers looks quite stunning and no matter what type of décor you have in your workroom, these will add a lot of class.
5.  JBL LSR305 Studio Monitor
JBL has a big reputation when it comes to speakers and it is not really considered a pocket-friendly brand for speakers. However, the LSR305 workroom Monitor is an incredibly affordable product that offers high quality and loud sound. It is particularly suited for recording purposes because it offers greater depth. Another great thing about this monitor is that you do not have to be in the immediate vicinity of the speaker to get max output. It produces consistent sound throughout the room.
No matter what the room acoustics are, you will get neutral and loud sound all across the workroom. If you do not know much about what room acoustics produce optimized results, you should get this one. JBL speakers are used by professionals as well as general consumers who want to enjoy music or get loud audio with their movies and shows.
Pros:
+ Room friendly
+ Detailed sound
Why We Liked It - This one is simple and does what workroom scanners are designated to do i.e. produce clear and loud sound. For an average listener, this one is perfect because it will produce optimized sound regardless of the room acoustics.
6.  KRK RP6G3-NA Rokit 6 Generation 3 Powered
The KRK Rokit 6 is very similar to Rokit 5 with the main difference being that the glass aramid is 6 inches and produces great mid to tight range bass. You get the same frequency response range as well which is very high (up to 35 kHz). This has 73 watts bi-amped with class A/B amplifiers, which makes it one of the loudest on the list.
KRK is a brand known for crafting speakers with meticulous details and Rokit 6 is no exception. If you want even more power than the Rokit 5, look nowhere else as KRK has you covered with their Rokit 6. The low-frequency adjustments make it room friendly i.e. you do not need to be near the speaker to hear the max output.
Pros:
+ Multiple inputs
+ Increased power
+ Improved bass
Why We Liked It - With a clean design and high-quality components, KRK has managed to provide a product that offers great value. It is worth every penny you spend because it will last longer and produce the top results. It will work great in any workroom regardless of the acoustics.
7.  Yamaha HS5 Powered Studio Monitor
Yamaha HS5 is a power house of a speaker in every aspect. With a 5-inch quality cone subwoofer and 1-inch tweeter, this has the top 2 Way bass. The frequency range is also generous with the lowest frequency being 54 Hz and the highest 30 kHz. When you are buying a Yamaha product you can be sure about the quality and for that reason, this particular product is good value too.
This one is room friendly too and has high trim response controls. It accepts both balanced and unbalanced, XLR and TRS inputs. You get 45 W LF and then 25 W Bi Amp coming in it at 70 W in total which is ample for recording and mixing. Yamaha has improved the transducers on its HS series which means more accurate signal reproduction. Also thanks to the noise reduction technology, you get awfully clear sound.
Pros:
+ Powerful bass
+ Accurate and clear sound signals
+ Flexible controls
Why We Liked It - These pocket-friendly workroom scanners from Yamaha are technically advanced with features designed to improve the overall audio experience you will have from the speaker. It takes into account the constraints faced by workroom speakers and creates the top solutions.
8.  PreSonus Eris E4.5 2-Way Powered Studio Monitors (Pair)
These dual-way powered pair of studio monitors from PreSonus is the ultimate solution for clear highly amplified low and high frequencies. The 4.5 inches Kevlar transducers handle the low frequencies and the 1 inch low mass silk dome transducer handles high frequencies, producing a balanced sound that is top quality. The frequency response on this one is up to 20 kHz which is loud enough for most studio and room settings.
If you like controlling the contours of the sound then this workroom monitor set will suit you just perfect. It is great for mixing as it allows you to flatten frequency response. You basically get all the features you normally would on a high-end speaker. It is not that cheap as some of the other products on this list but the features you get justify the price.
Pros:
+ 50 Watts Bi amplification
+ More control
+ High-quality sound
Why We Liked It - These speakers look quite simple and clean which can be an added plus for some consumers who do not want superficial details. Those interested in just the sound quality and also a bit of personalization will love this.
9. Adam Audio F5 5" Powered
This is another great workroom monitor with dedicated low frequency and high-frequency drivers for an improved clear audio response. The audio response range is very wide producing a high sound of 50 kHz. With multiple input options, this pocket-friendly monitor has high connectivity. You have XLR, RCA, and TRS inputs available.
If you are short on space then this is the product for you. It is designed to be small enough for compact rooms. But do not think its sound is small as it produces very loud but clear audio. It features the flagship ART tweeter from Adam. It is pricier than most pocket-friendly workroom scanners but the sound you will get will make it worth the price.
Pros:
+ Wide frequency response range
+ Multiple input types
+ Compact size
Why We Liked It - The simple and compact design makes it highly usable. Many studios are nearly the same size as a normal bathroom so you can expect how cluttered it can be. This will fit right in no matter how many pieces of audio equipment you already have housed.
10. JBL LSR310S 10" Powered Studio Subwoofer
This JBL 10-inch Powered Studio Subwoofer has been custom-designed to deliver deep, low-frequency response and dynamic bass.
This subwoofer comes in a few settings for that dance club vibe; the Xlf extended low-frequency setting, and the xlf setting (which activates tuning that's been specially-engineered.) There's no chance of this subwoofer cutting out; it's been designed to run at full power for long periods of time. The Powered Studio subwoofer features balanced inputs and outputs. You know when buying this product that it's compatible with any studio monitor system.
Pros:
+ Deep, low frequency response
+ No danger of failure
Why We Liked It - This custom-designed subwoofer ensures that your bass will be dynamic; with it's low-frequency response, power, and settings, what's not to love?
Sound Proof - While considering the sound quality of your studio monitors is important, you'll also want to think about the sound treatment of the room itself. If possible, record in a small, echo-free room that's isolated from outside noise. You may need to invest in noise isolation panels and other record tools like a pop filter or vocal shield.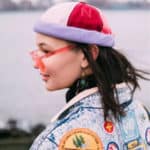 Complete Buyers Guide
Top Pick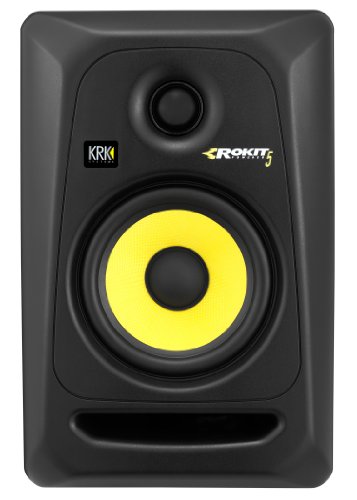 This is a no-brainer as KRK Rokit 5 is the top pocket-friendly workroom monitor in terms of power, sound, and durability. It gives you 35 kHz of frequency response and has high wattage too. You also get multiple input options so not only is it quality it is also a convenience to have in your recording or mixing setup.
The design is clean and simple as KRK is dedicated to improving the inside technology. It is a must have in your workroom if you want high-quality sound reproduction.
Premium Quality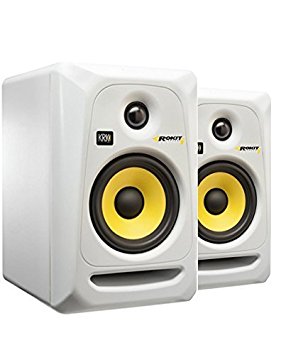 Multiply our top pick workroom monitor by two and what do you get? High quality, loud, distortion free sound that is parallel with high-end monitors.
These white pair of monitors can produce the sound you want anywhere in any type of studio regardless of the room acoustics. It is a mix of quality and affordability which honestly is hard to find these days.
Great Value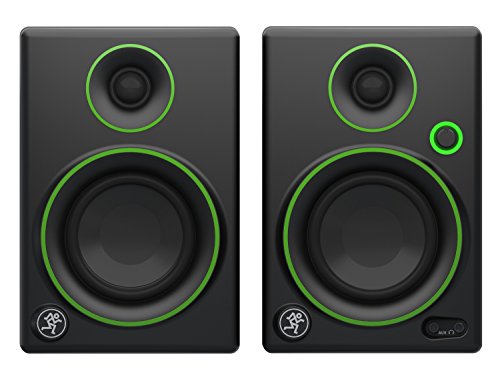 Mackie CR3 is downright the top value workroom monitor in this list because it is incredibly affordable. Anyone can easily buy it and it has the potential to take the recording and mixing to the next level.
The connectivity on this one is great as you also have Bluetooth on it. And the 20 kHz frequency response is what most experts recommend. See its price and see its amazing features and you can do the math to see that this product is the answer if your searching criteria for a cheap studio monitor is getting the perfect value.
FAQ
What are the studio or workroom monitors?
Workroom monitors are essentially loudspeakers that produce flat sound hence the named monitor is used. As a recording artist or engineer, you want to hear the sound as it is recorded to see which frequencies need a boost or which sounds need improvement. To do that you need a speaker that is loud and does not modify the sounds. That is what a studio monitor does and that is why it is used in studios for recording, mixing and playback.
They usually do not precise some frequencies but nowadays some workroom scanners do have bi-amped sound to produce an emphasized bass. Workroom monitors usually have amps built into them and are called active if they have these amps. Studio scanners have variable frequency responses which should only affect the volume range and not the output. A quality product produces quality sound with flat frequencies at all volumes. Some of the most popular brands for studio scanners include Yamaha, KRK, Alesis, Adam, JBL, and Mackie.
Do I need workroom monitors?
Workroom monitor may not be of value to any ordinary consumer but for producers, a studio monitor could mean the difference between good music and bad music. Normal speakers add a lot of coloration to the sound i.e. vamped up bass, treble, distortion or resonance. As a producer or sound engineer, you need to hear the sounds as they were produced which means the speaker must produce this sound as accurately as possible.
Workroom monitors are designed to do just that by producing flat frequencies with a wide range of frequency response. The cabinet is designed in such a way as to keep resonance as low as possible. This way you get to hear accurate playback which shows you your recordings as they are. Many of these are also room friendly so you do not have to worry about the acoustics of the room affecting the sound.
What are the top workroom monitors on a budget?
Any of the ten pocket-friendly studio monitors should do your money justice but if you want a breakdown based on different criteria, refer to our three top performers.
How to choose the top workroom monitors?
Workroom monitors can be very expensive too which budding musicians and producers may find hard to afford. Luckily enough there are ample options on the other side of the price spectrum. The pocket-friendly workroom monitors come from some of the top brands in the recording industry. Here is how to get one for yourself:
First of all, decide your allocation of funds as to how much are you willing to or can spend on the workroom monitor. You should decide your finances for all the monitors you will need because there are pairs available too.
Understand what are the main things to look for in a workroom monitor and how they compare with your own needs. You can use the buyer's guide in this article to understand different terms and features.
Select two to three monitors from this list or anywhere else that suits your need. For example, if you have a very small workroom with limited shelf space choose the smallest monitors you can find with suitable power and frequency response.
Read the reviews about these and select the one with the most positive reviews. You can also search on YouTube to see reviews or hear the speakers.
How many watts will I need?
Since there is not a lot going on in them courtesy of flat frequency production, the main choosing criteria for many is power. While power is definitely important it may not ascertain quality sound reproduction. There are other things involved too like the cabinet design or amplification. Regardless, the more power the studio monitor has the better the output will be.
Your sound should help you decide what wattage you need. Usually, music with transient details requires more power for reproduction. Low power could distort the sound and ruin the purpose of the monitor in the first place. For such music consider getting wattage of 50 W or above. For simpler sounds, a lower wattage could do too.
You will see that most decent quality products would have a power of 50W or more. This is because they want to give producers more room for experimenting with their music. The added power will produce complex music rather accurately.
Workroom monitors are basically loudspeakers that are designed for professional audio reproduction.
They are used in the workroom for mixing, recording, filming and radio stations as well. They can also be used in homes as part of stereo systems or home theatre. It is called a monitor because of its flat frequency response. Read our reviews of the lightest PA systems that are portable here.
Finding cheap workroom monitors will require you to be extra careful because some products may not live up to your expectations in terms of frequency response and quality. This short buying guide will help you comb out the perfect yet affordable workroom monitors among the myriads of product offerings.
Active Studio Monitors
Most workroom monitors you will find online and in stores will be active which means they will have amplifiers built into them. The benefit is pretty much self-explanatory as you will not have to find a compatible amplifier as you would have to with a passive workroom monitor. They also save you rack or room space by containing the amp too in the small case of the monitor.
Power
Power is perhaps the most important parameter for deciding which workroom monitor to get. We are not just talking about the volume but also the quality and range. The higher wattage means that you will hear a louder sound that is more detailed.
Wattage is also related to the head room as a monitor with higher power will give you more head room. Some forms of music with transient details can require more power than your average speakers. If the power is not enough the sound could get distorted so make sure it has ample power to produce the corresponding frequency response without distortion.
Single amp or Bi amp
A single amp is when the input is undivided and the bi amp is when the input is divided into two for different frequency configurations. The latter has two types of speakers: a tweeter for high frequencies and a woofer for low frequencies. There are some that even have a speaker for midrange frequencies and are termed Tri amp.
Bi-amp scanners have a flatter sound with a higher definition as compared with a single amp monitor. The drivers are producing each range of frequency with precise detail so the resulting sound is clearer and obviously better.
Frequency Response
The frequency response range basically tells you how loud the sound can be. It can start from just 20 Hz and go as high as 40KHz. If does not have much to do with the quality of sound. Get a wider frequency response range monitor if you want the sound to be loud.
EQ and Room Correction
This related to the acoustics of the room or workroom you will place the monitor in. Many workroom monitors have some form of EQ in them to tune the sound according to the room. Some even do that digitally to adjust the sound according to your room. Although these features are not necessary but they can improve the quality of sound and spare you from figuring out what is the perfect place for the workroom monitor. And the good thing is this feature is often present in pocket-friendly workroom monitors too.
If you liked this review by Music Critic, please leave a positive rating:
[vc_separator