The best subwoofers add soul to your music. The subwoofer is only intended to produce low frequency sounds as the high-frequency ones are taken care of by loudspeakers. If you're on a smaller budget, read on for the best budget subwoofer of 2023.
Without low-frequency sound (i.e. bass), a music track loses its vibe. Clubs, bars or even people who prefer a standalone music experience want that powerful bass drop and this is where a subwoofer comes in handy. The subwoofer holds an utmost importance in your music system, so be careful to do your research before buying a new subwoofer.
We'll highlight the top nine budget subwoofers which will give you an excellent music experience without draining your bank account.
At a glance:

Our top 3 picks
Our team's top 3 recommendations
Best Overall
PIONEER 8" SHALOW 700W Slim Box and WOOF

Trusted Manufacturer
Budget Price
Powerful Output
Distortion Free
Looks Good
Premium Quality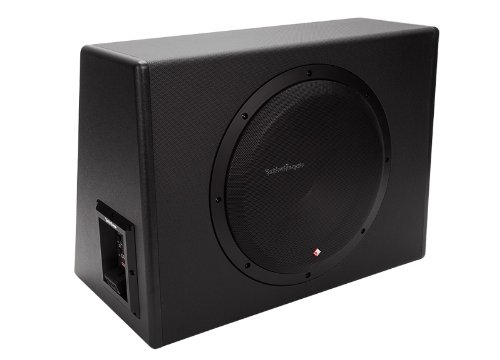 Rockford Fosgate P300-12 Punch 300 Watt Powered Loaded 12-Inch Subwoofer Enclosure

Trusted Manufacturer
Budget Price
Powerful Output
Distortion Free
Looks Good
Great value
Polk Audio PSW10 10" Powered Subwoofer

Trusted Manufacturer
Budget Price
Powerful Output
Distortion Free
Looks Good
View The Best Budget Subwoofer in 2023
1. PIONEER 8" SHALOW 700W Slim Box and WOOF
If you're purchasing your first car subwoofer and have no clue what the difference is between the seemingly similar units, then it can be a good idea to go with a trusted manufacturer. That's exactly what Pioneer is. This company has been at the forefront of audio electronics for almost a century, and for that reason, its products are always reliable choices.
This low-priced sub offers a maximum power output of 700w, as well as an average, RMS output of 250w. This is more than enough for a first car sound system, in our opinion.
The unit is well-built, and it features a high-grade, 2-Ohm single voice coil to deliver powerful, smooth bass. The enclosure has been covered in carpet, which allows you to place it more subtly inside your car. It also has an understated steel mesh grille on the front of the unit.
Pros:
+ Trusted Manufacturer
+ Budget Price
+ Powerful Output
+ Distortion Free
+ Looks Good
Why We Liked It - It's a budget sub that's been made by one of the most trusted names in the business.
All about the location - There are a few things to avoid when positioning your subwoofer if you want to get the best performance. Never place the subwoofer behind the listening area; try to keep it in line with the front speakers when possible. Don't put the subwoofer too close to your main listening position or within a few feet of corners.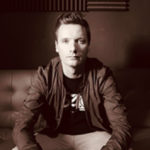 2. Rockford Fosgate P300-12 Punch 300 Watt Powered Loaded 12-Inch Subwoofer Enclosure
Do you want to rock your environment with a bassy punch? Well, the P300-12 by Rockford Fosgate has you covered!The P300-12 is an all-in-one solution for adding the bass to your old standby system.
This guy features a 12-inch subwoofer packed with a sealed enclosure and features a gigantic 300-watt amplifier. If you have the source, power, and ground, this subwoofer will get going without any extras.To handle such a powerful subwoofer, you need strong housing. The P300-12 features a durable exterior that resists bumps and shakes to make it even more reliable. Sweetening the deal, this subwoofer features a built-in adjustable bass-bost EQ so you can easily adjust the bass without it being overly complicated. It promises high-efficiency and low current along with over-voltage protection.
Pros:
+ Separate low-level and speaker level inputs.
+ Large AWG input terminals, remote base level control.
+ Constructed of ⅝ MDF.
+ Adjustable 12dB/Octave low pass crossover.
Why We Liked It - With a huge 300 watts built-in amplifier, closed-loop design and adjustable bass boost EQ, this subwoofer has amazing potential. Thousands of music lovers worldwide consider this their go-to choice.
3. Polk Audio PSW10 10" Powered Subwoofer
At the higher end of the budget price range is this premium product from Polk. It has been designed to be incorporated into a home sound system. It offers you a huge amount of bass in a compact, understated enclosure that won't take up much room in your living room.
A key feature of this sub is the powerful bass that it delivers. This is down to the exceptional driver inside it. It is a 10", front-firing driver that's been made from a polymer composite material. The bass has to be heard to be believed. Not only is it thunderous but it is also smooth and lacking in any unwanted distortion.
Another contributor to the superb sound quality is the surrounds that Polk has integrated into it. They've been made from high-roll foam. Once again, this ensures that the bass is smooth and clean.
Pros
+ Very Powerful Bass
+ Smooth, Distortion-Free Sound
+ Reasonable Price
+ Compact Unit
+ Stylish Looks
Why We Liked It - It's rare to find a subwoofer in this price range that delivers such sumptuous, powerful bass without any distortion. The compact unit also allows for easy, subtle placement inside the home.
In the corner - Despite what we just said about not putting your subwoofer within a few feet of corners, there are exceptions. If you have a large space and your subwoofer doesn't have the power to fill it, you can use room boundaries to increase the perceived power. Each boundary (walls, floor, ceiling) close to the subwoofer can increase power four times.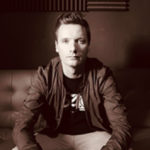 4. BIC America F12 12-Inch 475-Watt Front Firing Powered Subwoofer
For over 50 years, BIC America has been the choice of top music engineers everywhere. Known for its mid-range and high-frequency, this company had stepped up into the low-frequency game as well.
The F-12 by BIC America continues to deliver on the trust it has built up and would sound great as a studio speaker in your home studio set up.
This 12-inch front-firing subwoofer produces a high current 475W. It's engineered by BASH Technology and has a 12-inch injected molded long-throw woofer. Thanks to the patented BIC Venturl vent, there's no port noise. This subwoofer is packed up with a host of features like adjustable crossover, adjustable volume control, automatic signal sensing, high-level inputs, Dolby Pro-logic, and Dolby Digital DTS/ inputs.
Pros:
+ Magnetic shielding and gold-plated terminals.
+ 5-year warranty.
+ Frequency range of 25 - 200 Hz.
+ Input for Dolby Pro Logic and Dolby Digital DTS.
Why We Liked It - The F-12 by BIC America has upped the subwoofer game. With a frequency range of 25 - 200 Hz, inputs for Dolby Pro Logic/Digital DTS, and automatic signal sensing the F-12 is setting new standards.
5. Rockford Fosgate R2D4-12 Prime R2 DVC 4 Ohm 12-Inch 250 Watts RMS 500 Watts Peak Subwoofer
As its name suggests, the R2D4-12 by Rockford Fosgate is the big bad brother of the R2D4-10. The R2D4-12 covers everything a car audio fanatic needs in one convenient package. The voice coil is made of anodized aluminum so there's no chance of heating up while the subwoofer is in use.
This subwoofer is certified by CEA-2031 industry standards which means that it has the capability of handling power under continuous demand without damaging the voice coils.
Pros:
+ 12-inch size.
+ Dual 4-Ohm and 12 AWG compression.
+ Anodized aluminum voice coils.
+ Mica injected polypropylene cone with the poly-foam surrounding.
+ Integrated PVC trim ring.
+ Stamp-cast basket with integrated spider venting.
Why We Liked It - The 12-inch size of the R2D4 by Rockford Fosgate really lives up to its hype. With Dual 4-ohm impedance, dual 12 AWG compression, and stamp-cast basket with integrated spider venting this subwoofer is creating history.
6. BOSS AUDIO R1100M Riot 1100-Watt Monoblock, Class A/B 2 to 8 Ohm Stable Monoblock Amplifier with Remote Subwoofer Level Control
Are you looking forward to equipping your car with some extra bass and enhanced sound performance at an affordable price? Then the R1100M by Boss Audio if perfect for you. With a max of 1100 Watt power and MOSFET power supply, this 2-in-1 subwoofer will take your car's audio system to a whole new level.
The R1100M is loaded with features. For a high-efficiency output, this subwoofer includes a metal oxide semiconductor field effect transistor which quickly switches between full to non-conduction. Distortion is eliminated and output quality is elevated by the class A/B amplifier. It also features high and low-level inputs so that aftermarket products can be easily added. It also includes a variable low pass filter control the frequencies that pass over the subwoofer.
You get a wired remote control so you can control your subwoofer level for a tailored output. Maximum performance is achieved by adjusting the variable input control which allows you to match output and input signals.
Pros:
+ 1100 W max power via 2 Ohm or 550 W max power via 4 Ohm.
+ High and low-level input for adding extra amps.
+ Variable low-pass filter to achieve maximum results.
+ Switchable bass boost for boosting the low bass +18dB.
+ MOSFET for high efficiency.
+ Class A/B amplifier to lower distortion while increasing sound and power.
+ Automatic shut-off prevents from getting it too hot.
+ Remote subwoofer control.
Why We Liked It - With the R1100M you get to experience loads of features at an affordable price range. With the likes of MOSFET, Class A/B amplifier, and variable low pass filter this subwoofer delivers way more than you actually pay for.
7. Yamaha YST-SW012 8-Inch Front-Firing Active Subwoofer
Yamaha is known for raising the benchmark in the music world. The YST-SW012 by Yamaha gives you a true audio impression packed in a small size.
This front-firing subwoofer delivers miracles. Don't be fooled by the unique enclosure - this subwoofer will blast your ears. They are only intended to reach an intermediate level of bass. From a beginners perspective, the YST-SW012 truly fulfills all of your expectations.
Pros:
+ High 100W dynamic power.
+ Low-frequency response (28-200 Hz).
+ Linear port for minimizing disturbing noise.
+ 8-inch multi-range driver with magnetic shielding.
Why We Liked It - With a linear port to minimize the noise, a good low-frequency response range, and 8-inch multi-range driver, this subwoofer is the perfect partner for your home audio system.
8. Polk Audio PSW10 10-Inch Powered Budget Subwoofer
Let your music system relax and let the PSW10 handle all the bassy moments in your beats. This subwoofer is a great addition to give that live feel to your music. The PSW10 can be easily connected to any system as it includes a professional-grade line, speaker-level inputs. and speaker level outputs.
To keep things under control, this subwoofer includes a smart sensing circuitry system which automatically turns itself off and on. This system also limits distortion even at high volumes. But the PSW10 has even more features which could easily fill up an entire page.
Pros:
+10-inch subwoofer with a built-in high-current amplifier for producing big bass.
+ Engineered with a 10-inch polymer composite dynamic closed driver.
+ Improved linearity, deep and precise sound achieved by the new laser-based Klippel measurement technology.
+ Enclosure constructed with 0.75-inch thick baffles and internal bracing.
Why We Liked It - The PSW10 is designed to output distortion free low-frequencies and perfect volume. Many features are packed inside a compact design which makes this subwoofer a top choice for many.
9. Polk Audio PSW505 12-Inch Powered Subwoofer
The PSW505 by Polk Audio opens a new portal of thrilling low-end sound for your home system. The PSW series was designed to deliver powerful bass at a low price.
The wide, long-slotted vent ensures that you hear distortionless, precise bass. The big 12-inch long throw driver provides better linearity. That's not all! Check out more of the PSW505's features below.
Pros:
+ High current 300 Watt continuous power amplifier.
+ Magnetic Shielding for a safer placement next to any device.
+ Auto on/off the circuit.
+ Rock-solid MDF construction.
+ Huge Hi-roll surround.
+ Real wood veneer finish
Why We Liked It - The PSW505 by Polk Audio is one of a kind. With auto on/off, rock solid MDF construction, and a huge Hi-Roll surround. this subwoofer is a great product to spend your money on. If you're looking for a bigger sub, we've reviewed the best 18-inch subwoofers.
Best Budget Subwoofer Buyers' Guide
Top Pick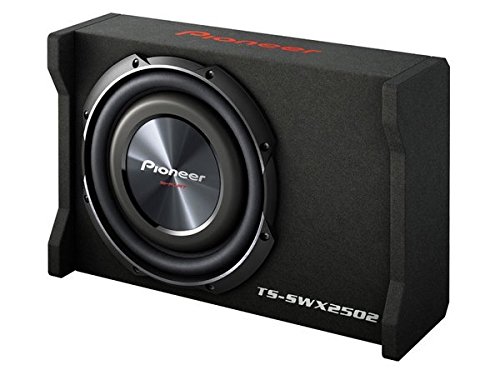 This is one of the best subwoofers you'll find at an affordable price range. Designed by one of the best in the business, the Pioneer TSSWX2502 subwoofer has everything you need to enter the world of quality sound.
Pioneer is one of the top brands when it comes to the manufacturing of quality audio products. It has been around for quite some time and makes top-notch products. The Pioneer TSSWX2502 subwoofer is yet another amazing product by Pioneer. Since this is a powered subwoofer, it's pretty easy to use and at the same time is capable of giving you great sound quality. It has 300 W AND 1200 W, giving it a reasonable range, so you don't experience much-distorted sound. It has a shallow, compact design, adding to the bass response of it. It has a scratch resistant, non-slip and carpeted enclosure surface.

Premium Choice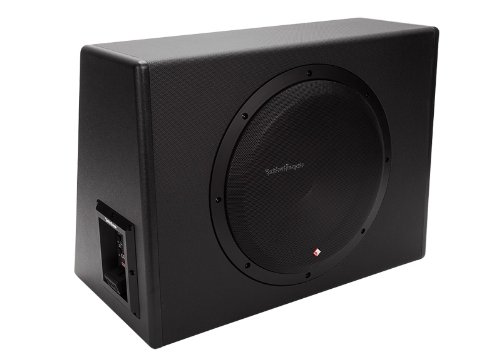 If you want to boost up your bass without any hassle, this subwoofer is the perfect option for you. Since it's a sealed subwoofer, the clarity you get with it is the best of the best.
This subwoofer is a powered subwoofer so you don't have to worry about connecting it to an external amp in order for it to work.
It's 300 watt, which is enough power to get the best bass at every volume. It also comes with thermal and over-voltage protection making it quite durable. One prominent feature that you'll find with this subwoofer is the bass boost equalizer. The best part? It also has a 1-year standard warranty.

Great Value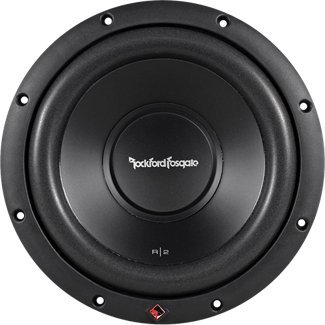 Whether we're talking about how it handles low frequencies with the utmost of ease or the large size of the driver, everything about this subwoofer is just perfect.
The prominent feature which makes this subwoofer different from all the others is its amazingly low price. You won't get many subwoofers at this price point with so many features. Power-wise, this subwoofer's amplifier has 250 watts RMS and 500 watts peak power making sure the sound that you get from it never gets distorted. It comes with anodized aluminum voice coil formers which make it great for high SPL conditions.
Before picking up a subwoofer, you'll want to consider two common questions: what are these subwoofers used for and who needs them? While compact speakers are really good at saving space, they don't offer much in the ways of bass. The in-wall or in-ceiling speakers will give you a lot of space but as far as their bass goes, they only go up to 120 Hz.
If you're talking about the large, costly floor-standing speakers, they're excellent at producing bass but they take up tons of room which isn't feasible for many folks. This is where a subwoofer steps in and gives you a complete solution to all your sound woes. Most of the main PA speakers, whether large or compact, are missing the deep bass. To fill up this bass you need a speaker cabinet with low frequency known as a subwoofer. Most subwoofers are self-amplified.
If you're going to hit the shops with the intent of buying a subwoofer, you'll quickly realize there are a number of options available to you. To simplify your options, there are some key factors to consider that will help you in purchasing the best subwoofer for your needs.
Passive or Powered
There are two different types of subwoofer, passive and powered. Passive subwoofers are simply unpowered and require an external amplifier to work. These subwoofers are less common and not as popular.
Powered subwoofers come with a built-in amplifier and don't require an external power source or an amplifier to work. Powered subwoofers are pretty easy to use and are absolutely hassle-free. You just need to connect the subwoofer with the main speakers in order for it to work. Passive subwoofers also give a bit of a breathing space to the receiver, by managing low frequencies on its own. These are the hardest frequencies to produce, so the powered subwoofer eliminates some of a burden from the receiver. It lets the receiver concentrate completely on the mid and high frequencies without worrying about the lows. The completeness that you get within your music and especially in home theater systems is amazing.
Which subwoofer to get completely depends on your needs. Want  hassle-free use and the best performance? Powered subwoofers are your best bet.
Front-firing or Down-firing?
Once you've decided to buy a powered subwoofer, you need to decide on the second most important consideration, whether you to go for front-firing or a down-firing subwoofer. Although the differences between these two sub-types of subwoofers aren't very prominent, they do play a role in placement. The way you plan on placing your subwoofer will be the deciding factor on which to pick up.
If you're placing the subwoofer close to the main speakers or even underneath the TV, then the ideal sub-type for you is the front-firing one. If you plan on putting your subwoofer at a distance from the main speakers you can go for the down-firing ones, which are also good for corner of the room placement.
Ported or Sealed Subwoofers?
This factor will have a very noticeable change in the overall outcome of the subwoofer. Sealed subwoofers are completely closed without any opening to the interior. On the other hand, ported subwoofers are equipped with one or more openings to the interior and allow a free airflow. The major difference between the two is the overall volume.
Sealed subwoofers offer a more controlled sound but will sacrifice a bit of the overall volume because of their sealed construction. Ported subwoofers are capable of giving you very high volumes but with the sacrifice of a bit of sound clarity. Put in simpler words, ported subwoofers are larger and thus more expensive
If you have a small room and want to avoid conflict with your neighbors, a smart choice would be a sealed subwoofer. Plus you'll get more sound clarity. On the other hand, if you have a huge space available, you can buy a ported subwoofer for that massive volume boost.
The Best Wattage
Wattage is simply a measure of electrical power. It actually tells you the amplifier's energy capability. This is always measured in two dimensions; one is the continuous wattage or the RMS, that the amplifier is capable of putting on for longer intervals and the other is peak or dynamic that the amplifier puts on for shorter intervals.
Some people think that the wattage is simply the loudness of the equipment, which isn't true. Wattage is the range of the subwoofer within which it will provide sound without any distortion.
Now here you can ask yourself a pretty important question. If you have two subwoofers with RMS and one with a peak of 1000 and 2000 watts and another with a 2000 to 3000 watt range, what's the difference? Well, the difference is the nature of the bass. Bass requires a lot of energy. This means that the wattage is directly proportional to the quality of the bass that the subwoofer has on offer. The higher the wattage of the subwoofer, the more energy and the better the quality of the bass will be. The quality of the bass will remain the same at all volumes. Remember you can control the volume but one thing that you can't control is the bass.
For the best quality, consider buying a subwoofer with high wattage. If you do, you'll avoid sound distortion. One more thing that you can look at while going for a subwoofer is the size of the driver. The size of the driver is measured in inches and is an important factor. The bigger the size of the driver, the better the sound quality. Opt for the largest sized driver you can afford. But keep in mind this means larger enclosures. These large enclosures will automatically occupy a greater space. So don't forget about how much space you have before choosing your driver size.
Wired or Wireless Subwoofers?
Whether you want to go for a wired subwoofer or you want to take the wireless route is completely a matter of your personal preference. Wireless subwoofers are easy to use compared to wired ones. They come with an easy plug and play set up. On the other hand, if you want a subwoofer with the best sound quality our advice would be to go for the wired ones.
FAQs
What is a Subwoofer?
A subwoofer is a speaker that is specially designed to reproduce bass frequencies. These low bass frequencies range between 20 Hz to 125 Hz. The sound you hear on these low frequencies tends to be pretty distorted and to keep it realistic and natural, you need a subwoofer.
How Important is a Subwoofer in a Home Theater System?
The biggest application of a subwoofer is with a home theater system. The experience of total sound makes it worthwhile to have a subwoofer. A subwoofer is necessary to give you the complete experience that you won't get using main speakers alone.
What are the Best Subwoofers?
A complete list of subwoofers has already been given above. If you want to go for the very best subwoofers, go for the ones with built-in amps known as the powered subwoofers. They should have a high powered amplifier and should also be equipped with large drivers.
What is the Difference Between a Passive and a Powered Subwoofer?
A passive subwoofer equires an external power source such as an external amplifier in order for it to work. A powered subwoofer comes along with a built-in amp and doesn't require any external power source. These are easy to setup and don't consume the receiver's power.
When to Consider Buying a Subwoofer?
It's a matter of your personal preference, but they add to the overall sound experience whether you want to listen to music or for your home theater setup.
Room treatment - Subwoofers aren't directional like studio monitors; they are omnidirectional and spread the sound around the room. Even without proper room treatment, soft furnishings can help a lot. Things like rugs, couches, and bookcases (make sure they are full of books) can absorb and scatter the sound very well.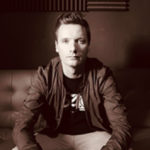 If you liked this review, please leave a positive rating:
[vc_separator