If you love nothing more than a booming bassline to nod your head to, then you've come to the right place, as we're going to be looking at the ten best bass speakers in 2023. Each of the products on our list delivers exceptional quality and will please the most discerning of audiophiles.
There is a huge range of speaker types on our list, including Bluetooth, P.A replacements, car woofers, and even travel models, alongside more run-of-the-mill, traditional woofers for a home sound system. For those of you who want even more depth to the low end, we have included a selection of subwoofers too.
For the best low-end performance, a speaker should deliver two key qualities. It needs to include a large woofer that's designed specifically for low-frequency response. It also should have a well-designed enclosure that will dampen unwanted resonance and regulate air intake.
To ensure that you pick the very best product, we've provided you with our list of the top ten bass speakers on the market. There's also a buyer's guide at the end of this article that will give you all the crucial information you require to make a wise investment.
At a glance:

Our top 3 picks
Our team's top 3 recommendations
Best Overall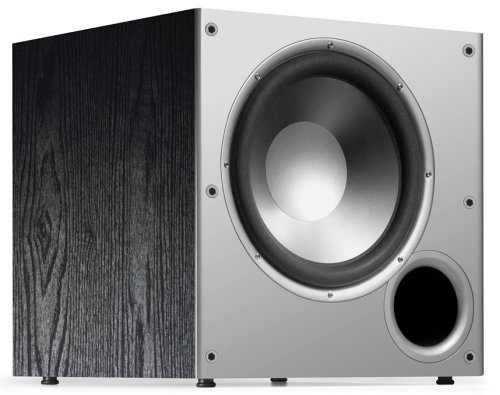 Polk Audio PSW10

10 subwoofer
Easy to connect, spring-loaded terminals
50w power output with an in-built amplifier
Premium Quality
Sony SRS-XG500 X-Series

10 subwoofer
Easy to connect, spring-loaded terminals
50w power output with an in-built amplifier
Great value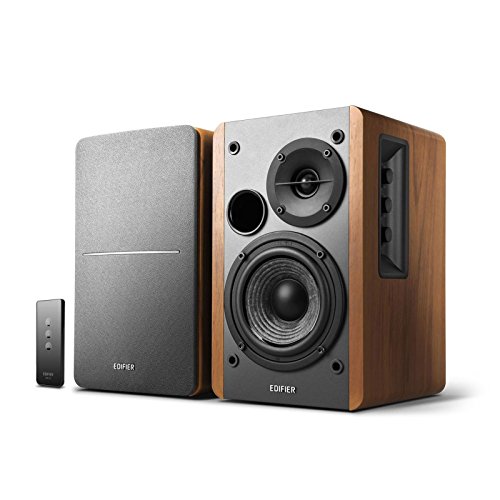 Edifier R1280T

10 subwoofer
Easy to connect, spring-loaded terminals
50w power output with an in-built amplifier
View The Best Bass Speakers Below
Top of the list is a superb, 10" subwoofer from Polk Audio. It's a reasonably priced, powered speaker that can be easily integrated into any sound system.
It features a high-grade enclosure that has a directed port to expel air more rapidly. It's been fine-tuned to effectively handle all low-end frequencies, which can take the pressure off the other components in your system.
The resonance-free, dynamic, balanced drivers are built from durable components and are internally braced and dampened to help counter any standing–wave resonances. That means that there's no chance of distortion.
This speaker also features Polk's state-of-the-art, Klippel distortion analyzer, which optimizes the motor structure motion, so that the sub's cone can move unimpeded. This translates into a flawless listening experience.
The suspension and voice coil alignment has also been tweaked to ensure optimal performance even at high volumes. You get consistent quality regardless of peaks and troughs in the sound.
It's advertised as a 50w speaker, but it also features sophisticated engineering and an in-built amplifier, which both combine to effectively double the power output to 100w. The power has to be heard to be believed.
It also has versatile I/O options and a toggle switch for hooking up to an additional subwoofer, which is great if you want to build a complex sound system.
Pros:
+ 10" subwoofer
+ Easy to connect, spring-loaded terminals
+ 50w power output with an in-built amplifier
Why We Liked It - Polk is a leader when it comes to audio equipment, and this product is proof of why the company has such a good reputation with audiophiles. Above all else, it is the distortion-free, consistent performance that makes this one of the best subs around.
Watts - Though the quality of your bass speaker will certainly benefit from a model with particularly high wattage, with 100 watts as a minimum for a large room, it is not the only determinant of the quality and power of your sound. A high sensitivity speaker will improve the quality at least as much as a high wattage speaker will.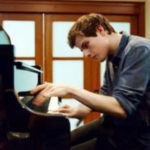 2. Sony SRS-XG500 X-Series
Sony needs no introduction. It's a global brand that's got an exceptional reputation for producing superb yet affordable audio equipment. This bass speaker is an excellent example of what Sony does best.
It's a wireless, portable speaker that has dimensions of 18.11" by 10.07" by 8.46". It weighs a little over 12lbs. There's an in-built handle so that you can carry it out and about with you. It's also got a water resistance rating of IP66, which makes it ideal for pool parties or beach visits.
The sound is powerful for such a small speaker, which is down to the X-Balance speakers inside it. The low end is particularly impressive with the bass sounding rich and full-bodied.
This speaker also offers good connectivity through Bluetooth, as well as with an input port for microphones and guitars.
Overall, this is a superb choice for anyone seeking a powerful, bass speaker that's also portable.
Pros:
+ Portable
+ Lightweight
+ Great Price
+ Powerful Bass
+ IP66 Water Resistance
Why We Liked It - It's simply a high-performance, wireless speaker that features water resistance, an in-built handle, and a lightweight design, while also delivering a powerful low-end performance that can fill a room.
Edifier has excelled itself with this gorgeous, great-sounding speaker set that's part of its reference series. This product has garnered countless glowing reviews from audiophiles over recent years, and you only have to listen to them to realize just how excellent these speakers are.
One of the reasons that this product is so highly desired and admired is because of the value for money that it offers. They are premium speakers, featuring high-grade components, as well as gorgeous looks, but they're also available for less than $100.
A top feature of this product is the heavy wooden cabinets that the speakers are housed inside. These enclosures ensure that they dampen the sound, which reduces unwanted rattling or distortion. Many of the materials used for these speakers would be found on products that retail for twice the price. They are an absolute bargain, in our opinion.
They certainly deliver on the low end too. That's because they feature a precision-engineered, bass reflex port. There is zero distortion when these speakers are being used.
They feature an excellent combination of drivers. First, there is a 4" bass cone, which takes care of the low end. Then, there is a tiny, 13mm, silk dome tweeter that offers crystal clear high end. They have a very effective DSP crossover which designates electrical signals to the appropriate allocated drivers for a seamless performance. The highs are distinguished and clear, the mids are very smooth and detailed, and the low end has an astounding depth to it.
They're also very easy to operate thanks to the user-friendly controls that give you the ability to equalize the sound to your needs. The controls allow for a lot of precision, and you can alter treble, mids, and bass separately. They're located conveniently on one of the speakers, but there is also a remote control that can also be used to alter the settings.
They can be connected to more than one device simultaneously, as they are equipped with dual RCA inputs.
Pros:
+ Expertly engineered, reflexive ported enclosures
+ Dual inputs
+ Affordable price-tag
Why We Liked It - They're affordable speakers that far outperform their price tag. They have lots of premium features, including a durable build and EQ controls. When it comes to value for money, they're hard to beat, in our opinion.
Outdoor Use - Many bass speaker models are only fit for use indoors, as they are not waterproof and will not hold up to the elements. If you're looking for the perfect bass speaker for pool parties, BBQs, and patio gatherings, you'll want to invest in a bass speaker that can manage the outdoors without wear and tear.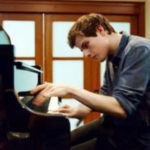 4. BUGANI Bluetooth Speakers
If you're looking for portable speakers that are perfect for an impromptu summer party at the beach or by the pool, then this product will be ideal for you. It is resistant against water, dust, mud, snow, and just about anything else that they might come into contact with. They're also built with shock absorbency, so nothing will harm their performance.
Not only are they durable, but they sound amazing too, especially when it comes to low-end. There are two tweeters and two woofers inside them, which produce a dynamic and powerful, 40w sound.
They've been designed to ensure that you get superb sound quality, whether you're indoors or outdoors. Portability is one of their strongest features too, as they are small and include a handle for carrying them.
Pros:
+ Extremely durable
+ Incredible bass
+ Portable
+ Dynamic sound
+ Bluetooth 5.0 connectivity
Why We Liked It - They're a great option if you're seeking portable Bluetooth speakers that deliver a lot of power on the low end, as well as being highly durable. They look cool too, we think.
Our next product is a legacy model that's designed as a replacement or upgrade component for inside a bass amplifier. It features a beautifully engineered, high-performance, 10" that's perfect for an OEM or DIY project.
It is expertly crafted from high-grade components, including top-quality copper voice coils, paper cones, and ferrite magnets. It's handmade from start to finish, which is typical for the majority of Eminence's high-end, pro audio electronics.
The driver features a durable, pressed steel basket, as well as great suspension to keep it performing at high outputs. It features a cloth edge surround to help dampen it between motion.
It works effectively at a power of up to 400 watts at 8 ohms. It is designed to be used for a bass guitar's speaker setup, such as an amplifier. It also works well as a mid in a PA system or a three-way bass cabinet.
Pros:
+ Perfect replacement component or DIY bass speaker
+ Ideal for 3x/4x/8x 10 cabinets
+ High performance
+ Punchy bass response
Why We Liked It - Eminence has more than five decades of experience with producing some of the finest loudspeakers on the market, which is why this is such a reliable choice as an upgrade or replacement component. We love how punchy the bass response is too.
Next, we have a fabulous, 30-watt Bluetooth speaker, which features a very attractive design thanks to natural materials, such as bamboo and cloth. It is a powerful little speaker with two-way, dual drivers and an integrated bass radiator.
Three separate EQ modes allow you to sculpt the sound to suit your needs. This means that you can alter the settings so that they enhance the musical genre that you're listening to. It can also help to spread out the workload, allowing you to get the best out of this lovely product.
It features a 'Super Bass' mode that effectively boosts the low end, making these frequencies clearer, as well as louder. It's also got an excellent lithium-ion battery that delivers a whopping ten hours of battery life from a single charge, making this a great speaker to take out with you, whether that's for a day at the beach or some music while you have a picnic in the park. It's also got a charging dock integrated into it so that you can charge devices, such as a smartphone.
It's got Bluetooth 4.2, which is one of the latest versions of this technology. It ensures that you get a stable connection at all times. You can connect to this speaker via Bluetooth up to a distance of 66ft. You can easily pair and synchronize your devices with it. And you can even purchase two of these speakers and connect them together so that you can get 60w of power.
Pros:
+ 'Super Bass' function and three EQ modes
+ Up-to-date Bluetooth technology with up to 66 feet range
+ Integrated bass radiator
Why We Liked It - It's an affordable little speaker that delivers a huge bang for the buck. We like that it delivers an extended battery life when not plugged in. But it has to be the excellent sound quality that packs a low-end punch that is our top feature of this product.
If you're willing to spend a little extra, then you can be assured of quality, which is exactly what this premium product delivers. It features a dedicated subwoofer that helps to take care of the low end.
It has two, high-end, precision, combination drivers, as well as two, rear-firing subwoofers that work hand in hand with the main drivers. Together, these components provide a deliciously rich sound with surprisingly powerful volume for a 30w model.
There's a tough, composite cone, which features high-grade, ferrite magnets. The cone has a sleek, triangular, prism-shaped design that directs the sound at an optimal angle for the widest sound dispersion. This translates into a full, rich sound that can fill a room.
It's completely water-resistant, so you can use it outdoors without any worry of the rain shorting it. The unit is compact and lightweight, which enhances its portability. It also comes with a handy travel case to store it in when you take it out with you.
It's got Bluetooth 4.1 technology with a range of 30ft. It delivers a stable transmission and can be easily paired with nearby devices. The controls are integrated into the unit and we found them to be very user-friendly.
The rechargeable lithium-ion battery provides a more than adequate ten hours of playtime from a single charge. It can also be used as a docking station to charge other devices. It is not, however, compatible with original Apple lightning cables.
Pros:
+ High-end, Bluetooth speaker
+ Premium sound
+ Easy pairing
+ Good battery life
Why We Liked It - The in-built subwoofers mean that this little speaker delivers powerful bass that belies its small size. We were impressed by the battery life, as well as how stable the Bluetooth 4.1 connection was. It's a pricy speaker, but it's worth every single cent, in our opinion.
Now for a speaker with a very appealing low price. It is a 20w, wireless, Bluetooth travel option, which delivers a lot of the same premium features as much more expensive models.
It features dual, precision drivers, which have been tuned to a wave-guide that delivers optimal performance. The cones have been constructed from a unique, pulp composite that maintains rigidity extremely well. This type of cone will last much longer than a standard paper cone.
Typically for a DOSS product, this speaker features a very solid build, which further enhances its durability. It is reminiscent of a house brick in terms of shape and size. But the design doesn't just deliver durability, it also helps to add depth to the sound, improving resonance and ensuring smooth low end.
Featuring IPX6 certification, this speaker is completely waterproof, making it ideal for outdoor use. It's got a handle integrated into it, which aids portability. It's got up-to-date Bluetooth technology too, so you get a stable, secure connection at all times, as long as the device and speaker are both within 30ft of each other.
Pros:
+ Solid construction
+ Waterproof
+ Portable
+ Low wattage
+ Low price
Why We Liked It - It's a robust, rugged, Bluetooth speaker that performs particularly well in terms of bass. We like how portable it is, thanks to the integrated handle, and we were also impressed by its water resistance. The price is very reasonable too. It's a great bargain, in our opinion.
Next on our list is another portable, Bluetooth speaker that delivers room-filling bass despite its compact size. It offers a 2.1 stereo surround sound all in one tiny package. It is, in our opinion, a superb product, which exemplifies the quality that NYNE is capable of.
It features a thoughtful, innovative design that impressed us a lot. It's got a hidden carry handle that offers you portability without affecting the sleek design detrimentally. It's also got rubber feet integrated into it, which helps to disperse the sound better, as it doesn't vibrate against the surface it's placed on. It's a simple feature that makes a big difference. That's also true for the round enclosure that also helps to optimize the audio dispersion. It's very well suited to the outdoors because of how it disperses sound, making it a good choice for someone looking for a travel speaker.
The components inside this product are of great quality too. Key to the booming bass performance that this speaker offer is the in-built woofer that handles the low-end frequencies effortlessly. It produces a natural response, contributing to a flawless overall performance.
It has Bluetooth 4.0 technology, and you can connect to it from a distance of up to 33ft. It will work for around ten hours when fully charged, and like some of the other products that we have reviewed, it functions as a charging station for USB devices. It also features an integrated mic, making it suitable for hands-free voice calls or for operating your voice assistant programmes, such as Siri or Alexa.
Pros:
+ Dedicated subwoofer and 2.1 surround sound
+ Wide sound dispersion
+ Suitable for outdoor use
Why We Liked It - It's a well-designed, compact speaker that delivers a huge amount of bass for its tiny size. It's very portable too, and the wide audio dispersion makes it ideal for the outdoors. Overall, it's a flawless little product that offers excellent value for money.
Last on our list is one of the best bass speakers for cars that has been made by the highly-acclaimed Pioneer. It's part of Pioneer's PRO series, which has countless fans around the world, including ourselves.
It has a durable design and impeccable high-output handling. It features a mid/bass/bullet tweeter combination array which is stimulated by over-sized magnets. The main cones measure 8" which is a large enough surface area for the low-end frequencies to have sufficient impact.
Each cone is composed of a high-quality, blended pulp that is long-lasting, robust, and rigid. Despite the rigidity, it still maintains the flexibility needed for a decent response. The cone is located in a corrugated surround. The surround has been thoughtfully designed so that you get smooth bass reproduction without any rattle or distortion.
The red, bullet tweeters are not only visually appealing. They also work effectively at high volumes and have been engineered with advanced cooling methods. They feature fantastic suspension and a strong, stamped steel framework that allows them to perform at rapid speeds.
The sound quality is flawless, in our opinion. The crossover is essential for the well-balanced audio, we think. This speaker also performs very well when it's turned up to a high volume. With the two speakers combined, then the peak output is 1,400w, and the RMS power per speaker is 180w. If you've got the appropriate amp inside your car, then we think these speakers are ideal, especially if you're all about that bass.
Pros:
+ Works well at high volumes
+ Oversized voice coils
+ Optimized bass response
+ Well-balanced and powerful sound
Why We Liked It - They're affordably priced speakers that deliver flawless sound quality, performing particularly well on the low end. Pioneer is a reliable brand, so if you're seeking new speakers for your car, then we think these are a powerful, effective option.
Bluetooth - Many bass speakers on the market have Bluetooth capabilities, but some still have not added that as a component. If you're using your bass speaker at parties playing trap, house, or EDM and you're looking for an easy setup to play music from your phone, an investment in a Bluetooth model might be prudent.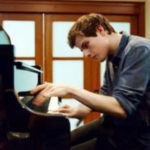 Bass Speakers Buyers Guide
Now that we've had a look at some awesome products, let's move onto the buyer's guide so that you can have all your important questions answered.
What To Look For in Bass Speakers?
Traditionally, bass cabs, speakers, amplifiers, and bins are known for their larger sizes, which is because low-end frequencies need a certain amount of space to resonate powerfully. With home sound systems, however, the bass speaker is typically a lot smaller than something used for live performances. Of course, there's a big difference between trying to fill an arena with sound and trying to fill a living room with it.
To get great-sounding, low-end frequencies from a smaller cabinet then certain features have to be in place. The enclosure, driver capabilities, frequency response, cone surface area, and crossover circuitry all have an important part to play.
Technology has advanced quickly over the last few decades. This has allowed manufacturers to produce audio equipment that can deliver professional performance for a reasonable price. Gone are the days when you needed to spend a small fortune on a speaker that would deliver exceptional bass.
If you are looking to get the best bass out of a home system, you will want at least one dedicated woofer to alleviate your left and rights of some of their more demanding low-end duties.
Some of you may even want to include a dedicated subwoofer in your sound system which further streamlines the workload and makes the system ultimately more efficient.
Conclusion
We've looked at a large range of speakers today. You'll likely have found one that delivers what you need. And that's important to keep in mind, as what's right for one person might not be right for another.
As our guide clarifies, so that you can make a wise investment, you need to think about the speaker's intended use, consider your budget and consumption carefully, factor in your type of amplifier - for example, if it is not a battery-powered or powered model - and then understand the specifications.
With all of this in mind, opt for models that are optimized for low-end performance. You should also remember that while the driver and its dimensions are important, for optimal performance, the enclosure should also be designed to enhance the sound and ensure that there's no distortion or rattling.
We hope that our article has provided you with all the crucial information you require to pick the best product. We can highly recommend any of the ten on our list. You simply need to choose one that's well-suited to your requirements, whether that's for a home sound system, for a car, or an impromptu party by the pool.
Expert Tip
If you are keen to know more about bass management and how to calculate your enclosure calibration in a DIY mod-build or are simply browsing for a good subwoofer for your car, then we think you might find our 10 best subwoofers for your car worth a read.
Did you Know
Whilst more watts generally means more volume, your speaker efficiency plays a much larger role in the capabilities of the speaker itself. For example, a high-performance speaker on a lower wattage setting will outperform a low-end set at the same power output.
If you've enjoyed this review by Music Critic, please leave a positive rating:
[vc_separator