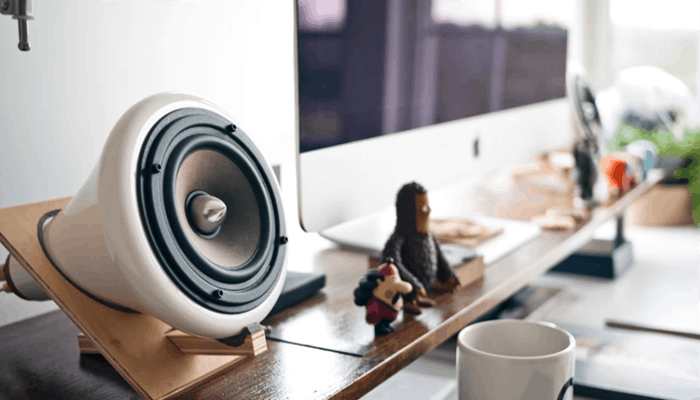 If the bass is basically all you care about within your mix, then you are in luck because this week we are looking at the 10 best bass speakers in 2020. We are going to review a handful of options that make for solid bass choices in their respective fields.
We have selected a range of different speaker types including Bluetooth ready, P.A replacements, car- woofers, and even travel options alongside your more run of the mill traditional woofer for home system integration.
For those of you who listen to sub-bass music genres, we have included some subwoofers to peruse too. To achieve great bass you need 2 key qualities catered to, a reliable large woofer for a low-frequency response, a suitable enclosure which has been designed to dampen unwanted resonance and keep an air intake.
Some companies manage this formula better than others so we are here to help you sniff out the top dogs from the factory flops. As ever we have included our usual buyers guide, this week brief but packed with useful info.
At a glance: Our top 3 picks
Your shortcut to our team's top 3 recommendations
View The Best Bass Speakers Below
First up we have a superb 10" sub from Polk Audio that provides a reasonably priced powered option which can easily be integrated into any system.
It features an idyllic enclosure engineered with a directed port to expel air more rapidly. It has been finely tuned to effectively handle all low-end frequencies and relieves your main speaker woofers of some of their heavier, low-end workloads.
The resonance-free dynamic balance drivers are built from durable components and are internally braced and dampened to help counter any standing–wave resonances, which could cause distortion.
In addition to this unique configuration, they also benefit from Polk's state of the art Klippel distortion analyzer which optimizes the motor structures motion allowing the subwoofer cone to move unimpeded.
The suspension and voice coil alignment has also been tweaked to ensure optimal performance even at maximized volume levels. They, in fact, maintain perfect volume levels throughout troughs and peaks.
Although it is a 50-watt speaker it features sophisticated engineering and its own built-in amplifier which effectively doubles the dynamic power to 100 watts in a genuine bass-boosting manner.
It has versatile I/O options and a toggle switch for hooking up to an additional subwoofer, for those who really love to feel the air move.
Pros:
+ 10" subwoofer.
+ Easy to connect spring loaded terminals.
+ 50 watts consumption with its own in-built amp.
Why We Liked It - t is a perfect example of how Polk can provide affordable audio electronics which don't disappoint.
If you are looking for a Bluetooth speaker with enough volume to start a party, and bass which has plenty of presence then look no further than this Extra Bass model from Sony. It too can be integrated into your home as it connects directly to your TV or PC with relative ease, but can also be used as a stand-alone solution.
This bass-heavy Bluetooth speaker features dual mid-range bass woofers and is an impressive 2-way class Bluetooth mode, which it ought to be considering its higher asking price. It can be used in an upright position with the woofers above and below one another, or laid on its side playing in stereo left and right.
The Extra Bass technology optimizes the low-end clarity and efficiently dampens unwanted resonance to prevent wave cancellation and deliver powerful clean bass.
It features up to date Bluetooth connectivity as well as direct plug and plays capabilities, courtesy of its USB port. You can even sync more of these bad boys together and use one as a "Party Host" and the rest of them in Party Chain mode.
They are adorned with LED lighting which produces a plethora of multi-color patterns synchronized to the beat of the track they are playing.
Pros:
+ Extra Bass optimization.
+ Stable wireless Bluetooth and NFC streaming.
+ LED lights.
Why We Liked It - As Bluetooth options go these guys are not too shabby, they have a much larger than average size in comparison to many Bluetooth options, the LEDs are a nice touch too.
The R1280T set from Edifiers remarkable reference series are pretty much a staple speaker example in our eyes and they have secured themselves a place in many of our reviews in the past year or so.
This is because they are an amalgamation of all the desirable characteristics in an efficient speaker model inside and out and they are packaged with a price that sits just shy of the 100 dollar mark- a glass ceiling for some.
They have powered bookshelf speakers and their premium quality parts, expertly calibrated enclosure and bass enhancements render them a great standalone pair.
They have wooden cabinets that naturally dampens and are a very well-constructed powered speaker set, crafted with good quality materials which typically retail for around 50% more.
They provide commendable bass without distortion and have a lot of room before the break-up, thanks to their precision-engineered, bass reflex port.
Their combination drivers are hard-working, and consist of a 4" bass cone, paired effectively with a tiny 13mm silk dome tweeter. They have a very effective DSP crossover which designates electrical signals to the appropriate allocated drivers for a seamless blend. The highs are distinguished and clear the mids are very smooth and detailed and the bass has an astounding depth to it.
The active speaker houses the user-friendly controls which include equalization adjustments. These tone controls enable users to shape their sound incrementally via the treble and bass presence in the mix. They are conveniently located but it also comes with a handy remote control to use instead.
They can be connected to more than one device simultaneously as they are equipped with dual RCA inputs.
Pros:
+ Expertly engineered, reflexive ported enclosure.
+ Dual inputs.
+ Accessible price-tag.
Why We Liked It - They have versatile connections, a well-thought-out design concept, and are durably built.  The drivers sufficiently perform the EQ can be micro-adjusted and the bass has great overall presence.
4. BUGANI Bluetooth Speakers
If you're looking for the best bass speakers to get your summer party started, then these from Bugani are an excellent choice. They're resistant against water, dust, mud, snow, and anything else you throw at them, as well as being shock-absorbent too.
Not only are they durable, but they sound amazing too, especially when it comes to low-end, bass notes. There are two tweeters and two woofers inside them, which produce the dynamic 40w sound.
They've been designed to ensure that you get superior sound, whether you're indoors or outdoors. Portability is one of their strongest features too, as they are small and include a handle.
Pros:
+ Extremely Durable
+ Incredible Bass
+ Portable
+ Dynamic Sound
+ Bluetooth 5.0 Connectivity
Why We Liked It - They're the best bass speakers for anyone seeking small, Bluetooth speakers that are portable, as well as very durable.
The following listing is one of the industries most popular legacy models for replacement (or upgrade) within a bass amplifier. It is beautifully engineered high-performance 10" cone speaker that is more than ideal for any OEM or DIY bass project.
It is expertly crafted from quality assured components, high-grade copper voice coils paper cones, ferrite magnets, and handmade start to finish like the majority of Eminences high-end pro audio electronics.
The driver features a highly durable pressed steel basket and great suspension to keep it performing at high outputs. It also features a cloth edge surround to help dampen it between motion.
It works at capably at a power of up to 400 watts at 8 ohms and is intended for use in professional bass guitar applications (such as an amplifier for performance use, but also works well as a mid in a PA or a 3-way bass cabinet.)
Pros:
+ Perfect replacement or DIY bass speaker.
+ Ideal for 3x/4x/8x 10cabs.
+ High performance.
+ Punchy bass response.
Why We Liked It - They make for a fantastic upgrade and Eminence have over 5 decades of experience behind them produce some of the worlds finest loudspeakers.
Next we have a more reserved power option, a fab 30 watt Bluetooth speaker, which we have included on today's top ten for its super bass functionality.
It features a very attractive design that incorporates natural materials such as bamboo and cloth. It is a powerful little speaker with 2-way class dual drivers and an integrated bass radiator.
It provides a versatile listening experience with its three separate EQ modes. The different configurations make it ideal so listening to a range of genres, capably delegating set frequencies to effectively handle audio workloads.
It's super bass function essentially works as a bass boost, making the lows audibly clearer. A table has a great quality lithium-ion battery that provides 10 hours of life and can also serve as a charging dock for other devices.
The Bluetooth version is 4.2, incredibly stable and can receive signals from a distance of 66 feet away. It synchronizes to available devices easily, and you can play two of the speakers together for a 60-watt option.
Pros:
+ Super bass function and 3-EQ modes.
+ Current Bluetooth with up to 66 feet range.
+ Integrated bass radiator enhancement.
Why We Liked It - It has been designed to optimize its bass capabilities and is reasonably priced, we like the option of hooking 2 together for extra decibel levels, and the battery life is pretty great.
If you have a little more cash to splash, and were tempted by the Photive M90 with its dedicated subwoofer, then the AX440 from Alpatronix just might sway you to part with some of it.
It is a little on the pricey side but can sell with promotions for as low a half-price, if you are prepared to keep your eyes peeled. It has 2 high-end precision combination drivers as well as 2 rear-firing subwoofers that work hand in hand with the main drivers to provide a deliciously rich audio-landscape with surprising levels for a 30-watt model.
The cones are a tough composite, the magnets within are high-grade ferrite, and the overall build quality is pretty tough to beat. It features a sleek, rounded triangular prism-shaped design that stands and directs the sound at an optimal angle for wider dispersion.
It is certified as very watertight making it ideal for a multitude of outdoor applications. It is compact and lightweight and comes with a useful travel case to store it during transit.
The Bluetooth is 4.1 and operates from a distance of 30 feet, it holds a very stable transmission and is effortless to pair to nearby devices. The onboard controls are centrally located and user-friendly.
The rechargeable lithium-ion battery provides a more than adequate 10 hours of streaming between full charge and it can also serve as a docking station to charge other devices although it is not compatible with original Apple lightning cables.
Pros:
+ High end Bluetooth model.
+ Premium sound.
+ Easy pairing.
+ Good battery life.
Why We Liked It - It delivers full range sound, the Bluetooth streaming is stutter-free, and the subwoofers enhance the low-end tenfold. 
Now for something with an exceptionally appealing low price. It is a 20 watt wireless Bluetooth travel option, engineered with the same benefits as higher-end models.
This wireless speaker features dual precision drivers, which have been tuned to an optimal wave-guide. The cones have been constructed from a unique pulp composite which maintains rigidity throughout the performance and ultimately lasts longer than a typical paper cone does.
It is very solidly built like other doss options we have reviewed previously. It has an industrial-like brick shape the depth allows for better resonance and the bass is impressive.
It is IPX-6 certified and therefore very waterproof and ideal for outdoor use. It features a secure handle to make it easy to carry around and its Bluetooth connectivity is up to date and very stable, working with transmissions as far-afield as 30 feet.
Pros:
+ Solid construction.
+ Waterproof.
+ Portable.
+ Low wattage.
+ Low price.
Why We Liked It - It is very robustly built and offers a lot of valuable assets, which is especially impressive considering it is our lowest priced travel Bluetooth option. It has some great enhancements and the bass capabilities really shine through, thanks to its processing capabilities and superb design.
Another portable Bluetooth speaker model which has room-filling bass capabilities is this little fella from NYNE. It essentially provides a 2.1 stereo surround sound option in one tiny economical package.
We really like the thoughtful design concept of this one, it features a hidden carry handle which makes it conveniently portable without detracting from its sleek style. It has its own feet which makes the audio disperse better, rather than vibrate the surface it is placed on, and the enclosure itself is rounded to further aid in the audio dispersion. This means it performs better in outdoor environments, which is a vital criterion in a travel speaker.
The drivers feature well-manufactured mechanics and the parts are great quality. It produces great booming bass with a resounding presence largely because it once again incorporates a dedicated built-in powered woofer that handles the lows with a quick and natural response, giving a flawless performance.
It has Bluetooth 4.0 connectivity and connects from a competitive distance of 33 feet, it can stream for around 10 hours straight when fully charged, and like some of the others we have reviewed, functions as a charging station for USB devices. It also features an integrated mic, making it suitable for hands-free voice calls and commands.
Pros:
+ Dedicated subwoofer (2.1 sound).
+ Wide dispersion.
+ Suitable for outdoor use
Why We Liked It - It is a reasonably priced speaker model with big bass, it has been beautifully designed, we love the attention to detail, it is clear the functionality has really been thought about creatively.
We are closing our review section for todays article with another speaker we have a soft spot for. The TS-M800 from Pioneers acclaimed PRO series is our best bass for cars option, and here is why.
It has a durable design and impeccable high-output handling. They feature a mid/bass/bullet tweeter combination array which is stimulated by over-sized magnets. The main cones measure 8" which is a large enough surface area for the bass to have sufficient impact.
They are composed of a high-quality blended pulp which is very long-lasting, robust and rigid, yet maintains the flexibility needed for a decent response. This is then seated in a corrugated surround, the fold of which absorb to counter vibrations that result after the electrical signal has passed.
The red bullet tweeters are not only visually appealing, aesthetically speaking (with the grilles removed) but they work at exceptionally high outputs and have been engineered with advanced cooling methods. They feature fantastic suspension and a strong stamped steel framework allowing them to perform at such rapid speeds.
The audio produced is accurately balanced by a nigh-on flawless crossover and has powerful volumes They can handle outputs of up to 1400 watts between them, with a peak RMS power of 180 each, if your amplifier is capable of providing it.
Pros:
+ Very high output option.
+ Over-sized coils.
+ Optimized bass response.
+ Well-balanced powerful sound
Why We Liked It - They deliver flawless bass without break-up, they harbor some high-end tech within and they have an affordable price.
Bass Speakers Buyers Guide
We have looked at a real eclectic mix of model types today so you may find our guide to be a little more generalized.
What To Look For in Bass Speakers?
Traditionally bass cabs, speakers, amplifiers, and bins are known for their larger statures because bass needs a certain amount of space.  In smaller home systems the bass speaker is typically a lot smaller than something used for live performance.
To get great-sounding low-end frequencies from a smaller cabinet many measures need to be in place to achieve an optimal sound.  The enclosure, driver capabilities, frequency response, cone surface area, and crossover circuitry all have an important part to play.
If you are seeking out a speaker with bass that doesn't rattle and mids that aren't muddy then you will probably find that you are in luck.
The rapidly advancing nature of the audio industry means the methodology behind the bass performance is constantly being improved upon as companies continue to go the extra mile for their consumers.
You are probably familiar with our trickle-down-tech talk from our extensive library of speaker-related articles but the proof really is in the pudding, the capabilities of modern models differ very heavily from models produced just a decade ago.
If you are looking to get the best bass out of a home system you will ideally want at least one dedicated woofer to alleviate your left and rights of some of their more demanding low-end duties.
Some of you may even want to include a dedicated subwoofer in your surround system which further streamlines the workload and makes the system ultimately more efficient.
Conclusion
We have looked at such a mixture of model types today that it may have seemed a bit of a menagerie, but we feel it has highlighted the optimal conditions for the best bass within a range of speaker categories, to give buyers a clearer picture.
As our guide clarifies, you need to think about its intended use, consider your budget and consumption carefully, know your amplifier if it is not a powered/battery powered model, and then understand the specifications.
With all of this in mind, opt for the bass optimized models and remember that whatever the driver dimensions the enclosure really is key as far as bass frequencies are concerned.
As always we hope our critical analysis and the dirt-dishing details provided in today's article will aid you in your future purchases.
Expert Tip
If you are keen to know more about bass management and how to calculate your enclosure calibration in a DIY mod-build or are simply browsing for a good subwoofer for your car you might find our 10 best subwoofers for your car worth a good read.
Did you Know
Whilst more watts generally means more volume, your speaker efficiency really plays a much larger role in the capabilities of the speaker itself, a high-performance speaker on a lower wattage setting will outperform a low-end set at the same power output.
If you've enjoyed this review by Music Critic, please leave a positive rating: