When Bluetooth speakers first crept onto the market, many failed to impress in the bass department. But for an overview of how they've evolved, we've rounded up the 10 best bass Bluetooth speakers in 2023.
We're living in a wireless world. If you want a speaker to amplify your devices' audio, then wireless connectivity quickly becomes a must-have.
If you're an avid follower of our speaker articles then you'll know that getting bass in such a small space is no easy feat. Recently, however, some speakers feature advanced engineering due to developments in the field. Here are our top-picks.
At a glance:

Our top 3 picks
Our team's top 3 recommendations
Best Overall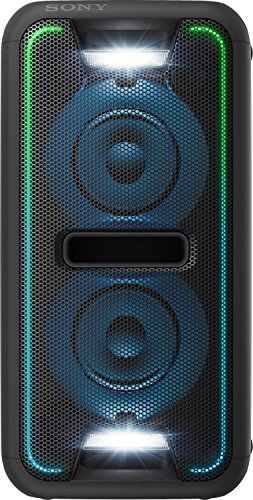 Sony GTKXB7B

Large size Bluetooth speaker option.
Extra Bass optimization.
Party mode syncing.
LED lights.
Premium Quality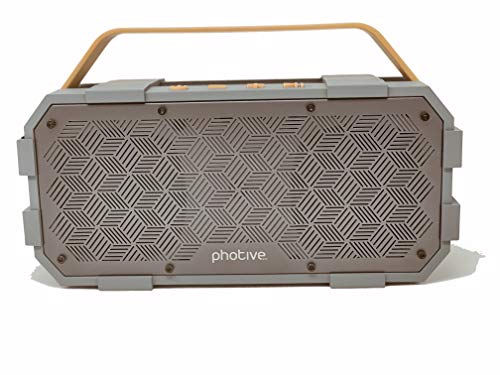 Photive M90

Large size Bluetooth speaker option.
Extra Bass optimization.
Party mode syncing.
LED lights.
Great value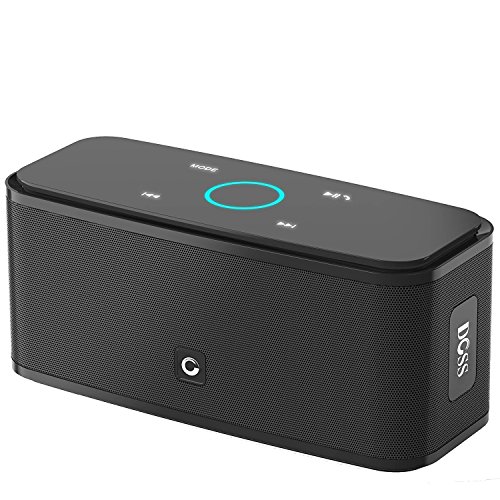 DOSS Touch Wireless

Large size Bluetooth speaker option.
Extra Bass optimization.
Party mode syncing.
LED lights.
View The Best Bass Bluetooth Speakers
We are starting off with a Bluetooth speaker with enough volume to start a party. It is one of the largest models on the market and provides bass with plenty of presence. It can be integrated into your home, connected directly to your TV or PC or used as a stand-alone product.
It is an impressive 2-way class model with dual mid-range bass woofers. It can be used upright or lying on its side.
It features Sonys Extra Bass technology which sees the drivers respond according to an accurate low-end frequency recognition mapping that optimizes the low-end clarity. Unwanted resonance is efficiently dampened for cleaner bass free of distortion.
It can function wirelessly or directly with its USB plug and play connection. They have the ability to sync to additional Sony GTKXB7B speakers, selecting one as the designated "Party Host" and setting the rest to Party Chain mode.
They are equipped with smart LED lighting that synchronizes to the beat of the audio track played.
Pros:
+ Large size Bluetooth speaker option.
+ Extra Bass optimization.
+ Party mode syncing.
+ LED lights.
Why We Liked It - As far as Bluetooth speaker models go, Sony has surpassed themselves and surprised us, to say the least. They have excellent capabilities but you will have to stump up a fair amount of cash for the privilege.
IP Ratings - Waterproof and dustproof ratings are measured with the IP scale. The IP scale has two numbers, e.g. IP67. The first number refers to dust proofing whereas the second refers to waterproofing. IP68 is the highest possible rating but anything above IP56 is very water and dust-tight. If you see IPX then this means there is no dust rating. E.g. IPX7 is waterproof but not dustproof (or it just wasn't tested for dust).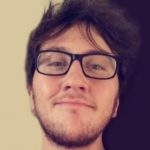 Now for another impressive option which we have previously reviewed the Photive M90 which presents us with a highly durable solution thanks to its robust construction.
It has an industrial carry-case design that is easily portable. The aesthetics are reminiscent of a boom box, it features a sturdy rubber strap handle to carry it around with. The grilles aluminum and it sports chunky buttons for on-board user-friendly controls.
The array provides a larger speaker area than competitively priced Bluetooth speaker models. It is well-engineered and features a dedicated subwoofer which gives it far better bass response than most.
It provides a full-range sound with good bass presence. The response is assisted by integrated bass matching technology for better processing delegation and an ultimately more accurate low-end. It delivers 20-Watts of power and is shockproof and water-resistant.
Pros:
+ Portable carry case design.
+ Good engineering.
+ Robust construction.
+ Affordable price.
Why We Liked It - They have managed to pack a lot for a low price, it is durably made and the bass-matching technology improves the response tenfold.
The Doss touch should also be a familiar face if you have followed any of our other Bluetooth speaker posts. It is a user-friendly Bluetooth speaker which is simple to pair and use.
It has stylish, top-mounted laser-carved touch controls, which have lit LED rims, they allow for convenient control and remotely answer hand-free calls. They can be touched or rotated as a dial for volume adjustment.
It has a robust brick shape, with curves and provides another heavy-duty option compact enough for handbags and backpacks ideal for taking out and about with you.
It has a hardworking array with dynamic, high-performance drivers that produce 360-degree stereo sound. The mix is well-balanced and full-range and the bass is enhanced through, component optimization and low-end processing guides within the electronic.
Despite being a 12 watts model there is a fair amount of headroom before the break-up and the bass is essentially distortion-free. It has 3 different modes to play from Bluetooth, a 3.5mm auxiliary in and an onboard micro SD card reader presenting buyers with versatile connectivity.
Pros:
+ Dynamic drivers.
+ 360-degree stereo sound.
+ Enhanced bass.
+ Micro-SD reader.
Why We Liked It - It provides distortion-free full-range sound and is very well-made, the addition of the micro SD card reader gives it an edge of some of its competitors.
Battery Life - Max battery life is usually listed for half volume or similar. So, 5 hours battery life might just mean 5 hours at half volume, which would be pretty good. But, beware that if you turn the speakers right up then you'll cut that battery life significantly. Some speakers can last many hours at lower volumes.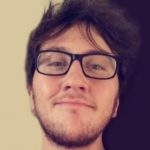 This is a 3rd edition stereo version of the original Angle 3 which supersedes the mono version. It has been granted a fair few upgrades by the engineers at Cambridge Sound Works. It has been refined to provide distortion-free bass and better clarity than ever before.
We have looked at a previous edition of this mode and we are fans of the rounded triangular design and not just for the aesthetics, it is functionally very suitable, It angles the audio towards the listener, It is better protected against knocks which could cause damage and it houses the downward-facing bass radiator enhancing the low end remarkably well.
The triangular form also allows for versatility in its use as it can lie horizontally on a desk using the additional surface area or vertically stood on one end dispersing the sound more naturally to those around.
It is a compact option with dimensions of 5.25" long, 2.6 high and 2.8 wide and it weighs less than 9 ounces lending it good portability.
It harbors dual precision drivers and as we mentioned incorporates a passive bass radiator. The components are of good quality and well constructed.
It features hands-free for use with mobile phones and has a 3.5mm auxiliary in to play directly from other devices. It benefits from Bluetooth version 4.2 that connects from a staggering 100ft away if unobstructed and is Alexa compatible.
The battery life on this one has also been updated it is now a bigger 2500mAh rechargeable battery capable of playing up to 14 hours running at approximately 2/3 volume. It's IPX-5 certified and can resist the elements.
Pros:
+ Compact.
+ Dual drivers stereo sound.
+ Low price.
+ Versatile durable design.
Why We Liked It - It deals with low frequencies very well for its appealing price providing distortion free bass and full range stereo audio without purchasing twice the speakers.
Next up something a little more premium quality the Anker SoundCore Pro+ is an awesome choice if your budget isn't too restrictive. It is a very capable model with advanced engineering and a rock-solid build. If you are on a tighter budget, feel free to check out these Bluetooth Speakers under 100 bucks.
It is still as compact as the rest but the drivers are formed from better quality components that outperform many in their class with matching dimensions.
This is largely due to the way the signals are processed and delegated to the array and how refined and accurate the response is.
They boast the brands' exclusive BassUp Technology which is a highly effective bass boost. It creates a real sense of depth within the audio mix, giving it a rich soundscape. The bass has a high impact and is powerfully delivered by its 25watt power handling.
The result is high definition audio from a small scale device ideal for traveling about. It carries an IPX rating of 4 which isn't completely watertight but it will handle outdoor use so long as there are no submersion risks involved.
Its high-grade 8000 mAh Lithium-ion battery can provide up to 18 hours between charges and it has an auxiliary input for direct use.
Pros:
+ Premium parts.
+ Quality engineering.
+ BassUp technology.
+ Sleek design.
+ Well-made.
Why We Liked It - It serves up high definition sound, the bass is exceptionally clear and It is reasonably priced for a premium quality product.
Next in our sights is another deluxe model with powerful audio and ace manufacturing. It has a neat, niche practical functionality which is the perfect dimensions and cylindrical design form that render it to be mounted in a cup -holder or bottle holder making it an ideal for cyclists.
It houses dynamically balanced dual 12watt drivers and double bass radiators for combating wave canceling reverberations. They produce true high definition audio with d bass and clear trebles. It has an indoor and outdoor sound mode which boosts the highs, giving them wider dispersion to keep them crisp enough to hear.
Given that they have an outdoor mode, they are also sufficiently protected to keep the electronics from the elements and come with an IPX4 certification to rate their resistance.
It pairs easily and provides a stable connection and also harbor an aux in as well. It has an integrated microphone for voice commands and answering hands-free calls mid listening. The battery delivers around 10 hours use which is more than adequate.
Pros:
+ Premium quality.
+ Specialized listening modes.
+ Great audio.
+ Stable streaming.
Why We Liked It - It is a reasonably priced product, it is constructed to a high degree, it reproduces high definition audio and we like its indoor outdoor automatic equalization feature.
The Anker SoundCore Pro+ listed here probably impressed but given that its price may be a little unrealistically achievable for some, we have chosen to include their older entry level model which retails in the low price regions at a far more attainable level.
The SoundCore is a best-selling, robust forward-facing model with a UniBody design similar in appearance to a miniature sound-bar speaker. It is very lightweight and its compact dimensions render it perfect as far as portability is concerned. It has a robust build which is impact resistant and advertised as drop proof.
It features dual full-range drivers which perform well thanks largely to their fine-tuned digital signal processing, which gives it the tools to produce rich audio with crisp detail. Whilst the bass-capabilities don't compare to the premium version it does pack a punch with a good presence in the mix and nominal distortion even at full volumes.
It houses an integrated mic and is super-simple to use as it has an instant setup function and is capable of remembering previous devices that have been used. The battery is highly efficient and can run for up to 24 hours of streaming when fully charged.
It is Alexa ( and other voice assistants) compatible and has Bluetooth 4.0 capabilities which are still compatible and running smoothly despite being a little older.
Pros:
+ Sturdy 'drop proof' build.
+ Good stereo audio.
+ Remembers the previous pairing.
+ Integrated mic.
Why We Liked It - It is a well-manufactured entry-level model which features impressive drivers for its low price the bass has good impact and the battery life is astounding.
Another model which demonstrates that 360-degree sound with its cylindrical shape is this capable contender from Tribit which as the title states is IPX-7 certified.
All internal components are sealed for protection and added longevity this speaker can actually survive a quick dunk so could be a poolside or beach travel solution.
It is sturdy and well-made and features a handy carry handle. It is equipped with fab drivers which pump out immersive audio which is hard to beat.
They benefit from the expertly engineered Xbass technology which kicks in at the touch of a button boosting the low-end frequencies to new heights. The audio has detailed mids clear of confusion, bright trebles, and booming bass.
They are highly compatible, they work wirelessly over a transmission distance of 66 feet with their Bluetooth 4.2 connection and can be paired in a dual manner to provide surround sound experience.
They have a very efficient rechargeable battery and can work tirelessly for up to 20 hours.
Pros:
+ Great audio-electronics.
+ Bass boost function.
+ Well designed.
+ High waterproof rating.
Why We Liked It - They are very well made, the bass boost button on the spine really gives it a punch and the battery is pretty generous.
The Sport II model from AOMAIS is a fantastic second iteration of their original edition which makes for another great option.
It is another affordably priced option which features a robust enough design. It is brick shaped but has molded curves to facilitate a palm-sized grip.
It has been designed to provide a high degree of resistance against the weather and can survive accidental submersion if it is dried out thoroughly.
It is durably built with a smooth rubber exterior to survive knocks and absorb impact shocks. shockproof, rainproof, snow Proof, Great for pool, shower, beach.
It is a 20-watt option with powerful well-balanced sound but can be connected to another speaker for 40-watt surround performance.
It has a built-in mic and can cope with hands-free functions. The rechargeable battery is high capacity and gives it around 15 hours of power. The onboard Bluetooth is version 4.0 and it features a USB port and auxiliary in with cables provided.
Pros:
+ Durable low priced option.
+ Powerful audio.
+ High IPX rating.
Why We Liked It - Its compact nature, lightweight, and high IPX rating make it ideal for traveling, and outdoor endeavors.
10. Utimate Ears BOOM 2 LE
We are leaving you with a commendable model from Logitech which come very highly praised by some well-reputed people in the industry. It is another option which provides 360-degree giving it a spacious dimensional quality, with natural sounding audio and a far more immersive feel.
The drivers respond well and the low end is impactive the bass is radiated well without rattling its confines.
It is surprising as a stand-alone but is intended to be boosted via its PartyUp function which allows for simultaneously hook up to as many as 150+ models for large social events.
The build quality is something else, all materials chosen are premium quality the grilles solid and shockproof. It features a waterproof design allowing for outdoor use and is actually advertised with a virtually indestructible tag-line which we think seems pretty fitting you can feel the caliber when its sat in your palm of your hands.
When it comes to ease of operations they have opted for bare-bones essentials, the whole thing is controlled by 2 simple buttons which function in tap combo manner. It also comes with access to an exclusive app for further control, PartyUp assistance, and personalization.
It has an integrated microphone and Siri and Google voice recognition for even easier control when accessing your favorite tunes. It has a 15-hour battery life which recharges in around 2.5 hours.
Pros:
+ Heavy Duty design.
+ Easy operation: Bluetooth NFC voice commands with app assistance.
+ Waterproof and shockproof.
+ Connect 150+ together.
Why We Liked It - It is a clever product which is nigh on indestructible, a good choice for the more adventurous and the potential of the PartyUp function is essentially limitless.
Does Bluetooth Version Matter? - You might notice that some speakers have higher Bluetooth versions than others. The latest Bluetooth version is 5.2 (as of 2023) Bluetooth 5.0+ is more reliable than Bluetooth 4.0 and will remain stable over longer distances. It can also carry a higher bit-rate, so will handle high-definition audio files such as FLAC and WAV.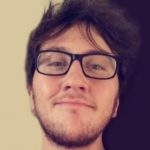 Bass Bluetooth Speakers Buyers Guide
Bluetooth speakers make life easy, modern chips and lower production costs have propelled the manufacturing and raised the consumer demand.
The primary benefit that a good Bluetooth speaker can provide to give your devices a richer sound than their internal factory stock speakers can. They are also typically smaller and more portable giving them the perfect properties for traveling and outdoor relaxing.
What to Look for in Bass Bluetooth Speakers?
This is a big question which is primarily dependent on your individual requirements. It hopefully goes without saying that having Bluetooth connectivity is the initial vital necessity.
As today's article is focusing on bass Bluetooth speakers it is important to add that audio quality is often biased from person to person as well and can be dictated by the genres of music you enjoy.
Preferences can also boil down to aesthetics when it comes to Bluetooth speakers because there are so many widely available out there to buy. The functionality and intended use, however, ought to be prioritized first and foremost.
With this in mind, we chose to select a few very different styled Bluetooth speakers each notable advantages adapted for different uses.
To work out which type better caters to your needs you must think about your lifestyle and how you would like to listen to help narrow down the requirements.
The key factor to initiate your decision which is whether you will be using them for indoor or outdoor use.
If you travel then you need to opt for something with good portability. A compact, lightweight design with an ample rechargeable battery that provides a long life between charges.
Obviously, if you are going to take your speaker on the go you would be wise to consider the manufacturing quality. You will want a model with durable components and a robust design concept.
You might want to consider a shock or impact proof model with water-resistant properties to combat getting caught out in the rain and accidental spillage.
For Bluetooth speakers in the home, you don't need to worry about thee features quite as much and you can instead prioritize the quality of manufacture and the audio.
The more you are dishing out the more you should demand especially in terms of durability. You want a robustly built Bluetooth speaker to get your money's worth. It should have a solid design concept whatever style you settle on and the components should be high quality.
As we are discussing bass speakers the audio processing should have the extended low-frequency response, it should ideally be assisted by bass optimization of some form to provide a more accurate reproduction and the bass driver should be vented or radiated in some manner to get the best possible sound.
As far as the wireless connectivity itself is concerned it will need the most current Bluetooth technology you can afford on-board to be compatible with all the latest gadgets more efficiently. There are some other useful, but non-essential bonuses you might want.
Firstly simultaneously pairing can be a convenient plus, allowing users to switch between transmitting devices far more easily.
Secondly, the link-up functions which some of these we have highlighted support is pretty appealing if you ever like to entertain.
Conclusion
You would be surprised at what your money can get you these days, modern advancements technological developments and mass fabrication lower production costs to provide a better deal for the consumer.
High-end speakers with Bluetooth capabilities will always trump the sound quality of a budget option but there are many which provide good value for money and will impress the majority of listeners.
There are a host of savvy solutions available online and as long as you consider all the factors relevant to your requirements you should find your match in no time.
We hope our candid reviews buyers guide have helped you to understand the specs better. Products don't differ in the bargain basement so you may find your choice rests on the aesthetics.
Expert Tip
If you want to be able to travel with your Bluetooth speaker and have a good bass presence you might want to consider some of the Bluetooth capable Boom Boxes in our 10 best boomboxes article.
Did You Know
JBL Harman make a fantastic range of Bluetooth speaker solutions we previously included some of their fantastic Flip series in our Speakers Under $100 article.
If you've enjoyed this review by Music Critic, please leave a positive rating:
[vc_separator