First of all, what are the best bass traps? They are usually large geometric cubes made of open cell foam, mineral wool and/or fiberglass. They are made to absorb and damp low-frequency acoustic sounds and make practice sessions quieter than usual.
Too often people get too so caught up in creating their new and ideal studio that they end up focusing on the fancy instruments instead of other, rather vital things! Particularly if you are going to be using acoustic guitars (click here for the review), setting up a bass trap plan for your studio is essential.
Since there are many options of bass traps out there and since it's a tricky topic, we decided to supply you with a few reviews and paragraphs to answer your pending questions!
At a glance:

Our top 3 picks
Our team's top 3 recommendations
Best Overall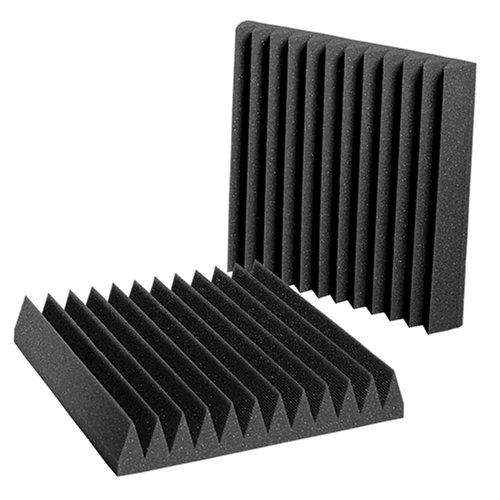 Auralex Acoustic Absorption Foam Panels

Small and compact
Low-cost
Easily removable and relocatable
Premium Quality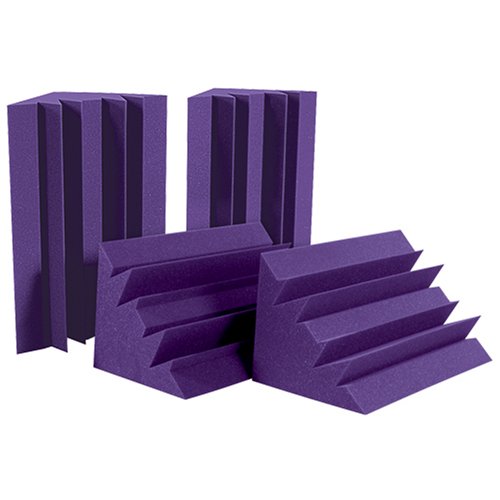 Auralex LENPUR LENRD Bass Traps

Small and compact
Low-cost
Easily removable and relocatable
Great value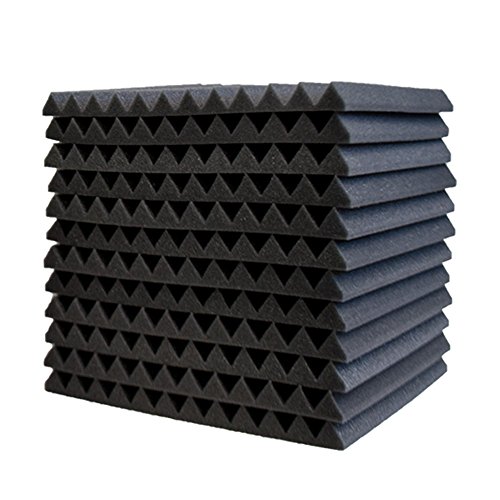 Value Acoustic Studio Foam Wedges

Small and compact
Low-cost
Easily removable and relocatable
What are the Best Foam Bass Traps for Soundproofing?
1. Auralex Acoustic Absorption Foam Panels
Being one of the most respected and famous brands in the industry, Auralex won't let you or your studio down. The Auralex foam panels can usually be acquired at a low cost, which means you can supply your studio or acoustic space (read the study from Harrison Williams of Worcester Polytechnic Institute). Having a B class fire resistance, this product proves to be relatively safe in case accidents happen.
Being more compact in size, they are ideal for creating an interesting placement scheme. Something that is hard to do with much larger and bulkier bass traps which take up a lot of room. With more wedges instilled in their design, they are also more open to absorbing sound waves.
The Auralex panels absorb a wide range of sound and eliminate any echo from the outside too, making it both useful for practice bands and people located around them. Many people notice a significant difference in the acoustics of their studios right after installation!
Pros:
+ Small and compact
+ Low-cost
+ Easily removable and relocatable
Why We Liked It - Earning its place in the top 30 section of Amazon's acoustic treatments, you can be sure Auralex's bass panels will serve their purpose well. Small and compact and perfect for designing intriguing patterns right within your studio, you will love this new addition!
Bass traps on a budget - There are two types of bass traps, porous absorbers, and resonant absorbers. In the most basic sense, you can think of porous absorbers as general sound wave absorbers, while resonant absorbers absorb specific bass frequencies. Resonant absorbers might provide a more targeted defense, but porous absorbers are far cheaper and are a good place to start on a budget.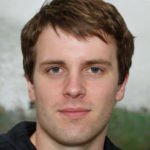 2. Auralex LENPUR LENRD Bass Traps
Here we have yet another Auralex product on our list, which is a bit more pricey than the previous alternative. Nevertheless it's a great choice, and comes in various colors too. The product is altogether light, easy to install, small and is designed to fit the corners of the studio with ease.
For best effect, the ideal option is to purchase several of Auralex's bass panels and locate them in each of the corners around the room.Each pack comes with 4 pieces of foam and the best effect can be measured down well into 750Hz.
The best thing about Auralex's bass trap is that you can visit the manufacture's website and check on your own the performance of the product before investing and plan accordingly. They are the perfect choice for when you want to smooth out the low frequencies that have been bugging you in your studio environment!
Pros:
+ Easy to set-up
+ Absorbs sound down to 75Hz
+ High-quality material
Why We Liked It - Like with the previous Auralex product, this is another great piece of merchandise from one of the industry's best companies. Whether you are looking to supply your garage, room or studio with new bass tiles, you will do well choosing the Auralex's Lenpur Lernd!
3. Value Acoustic Studio Foam Wedges
Boasting 5-star reviews all around, these foam wedges are another worthy pick. Exceptionally good at spot-treating the walls and corners of your studio or room, you will be left impressed by the quality of these bass panels; at a good cost too! Whatever method you will end up using to attach these wedges to the walls, they are confirmed to have good quality and not rip easily.
The wedges reduce the reverb, waves and any sorts of echos and are also easy to install. Being only one inch thick these wedges are better for reducing mid and high tones rather than bass. Made of good quality, these panels are truly worthy rivals of other big brands, even at such a low price. They are a perfect addition if you are interested in recording in an undisturbed and quiet area with crisp and clear sound - click to find your next Studio PA!
Pros:
+ Very affordable
+ Durable
+ High-quality
Why We Liked It - It's hard to not be compelled by this product, especially since it's listed as the second best product in acoustical treatment section by Amazon's standards. Coming in a pack of 12,24 or 48 you will have no trouble adjusting the bundles to supplying your room of choice
Positioning - There are three ways to mount a bass trap; each could perform best depending on your room. The first is a tri-corner placement where a corner between two walls meets the ceiling. The second is lower down in the corner or on the flat wall surface. Lastly, you can install a bass trap on the ceiling. Find out where they will perform best in your room before installing them.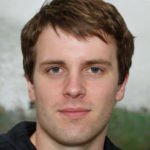 4. RESON8 Acoustic Sound Foam Panels
One of the best features of this particular product is that it already comes with a solution for sticking the bass panels on the walls. Many other products require you to find your own solutions as to how you will apply them to your studio, and most often times those solutions end up damaging the walls long-term.
With the RESON8 foam panels, however, that is no longer a problem, since they already come with an easy peel and stick application on the back! The unique pyramid design of this product helps to better reduce the reverb and sound waves that other products may struggle with.
These bass tiles are tested right after production to ensure they are of the highest quality for the market. The panel is thick, dense and durable to help reduce outside noises effectively. You can also alter between the two black and grey color choices that they have to offer.
Pros:
+ 2" thick, vast difference and improvement from the 1" industry standard
+ Stick and peel application
+ Unique design for enhanced functioning
Why We Liked It - Not only is the price fantastic, but everything that the product has to offer should convince anyone looking for new bass traps to invest.The unique and specific design, the stick and peel feature that is invaluable and the overall quality of the product should compel you to buy RESON8's sound foam panels for your studio!
5. Acoustic Foam Bass Trap Studio Soundproofing
Made with high-quality foam, these bass panels are sure to impress. Coming in bundles of 2, 4 and 8, you will be sure to find a perfect set to include in your studio and get the ultimate experience. These bass traps are designed specifically for corners and edges, for best you should make sure to note down the measurements since these are 12" per piece.
Being a high-quality product, Mybecca's bass panels are definitely a durable and effective choice when you are looking. Many people note a big difference in the bass response right after mounting these up in the corners. The design is also aesthetically pleasing and will make for a cozy yet useful addition to any studio, room or garage.
They are a great product if you are looking for a material to trap the bass frequencies and have crisp sound during recordings or jamming sessions.
Pros:
+ Durable and high-quality material
+ Affordable bundles
+ Great sound-enhancement
Why We Liked It - If you are looking for a smooth sounding room, Mybecca's bass traps are definitely the go-to. They are listed within the top 100 among bass traps, you will be impressed by what this product has to offer you at such an affordable price. Don't wait to get the ultimate recording environment with these traps! Make sure you keep the sound coming, and ensure your Monitors are are the perfect height with a Studio Monitor Stand here.
6. Pro Studio Acoustics Sound Absorbing Tiles
Armed with design-friendly and premium quality products, Pro Studio's foam tiles will be sure to make your studio or room more attractive with its striking apparel.
One of the best features of Pro Studio's panels is that the product comes uncompressed, something common to happen with other brands that send out their foam tiles. With Pro Studio, you will not only get a pleasing product but it will not arrive damaged, distorted or compressed thanks to not using vacuum packaging.
If you are looking for wedges that are a bit more colorful and appealing than other brands while still keeping their respectable quality, Pro Studio's wedge tiles are just the right product for you. You won't get warped or distorted tiles and will be able to enjoy the right from the start!
Pros:
+ Doesn't come in compressed packaging
+ Appealing design
+ Affordable bundle
Why We Liked It - These wedge tiles will greatly reduce the fluttering echoes in medium and small sized rooms and will work at their best when placed in such. Every tile is around 2" in thickness and around 1 square foot, coming in a pack of 12. The product comes just as advertised and won't disappoint both in appeal and quality.
7. OWENS Acoustic Insulation Bass Traps
OWEN's bass panels are one of the best in the industry, thanks to them being manufactured not from foam but from fiberglass. This seemingly minor alternation makes them the 1# choice when choosing acoustic bass traps for any studio, office or room. You can get a pack of 12 of OWEN's bass trap for under 100$, which is great quality and quantity compared to other offers available on the market now.
Coming in various densities (mainly 1", 2" and 4") these bass traps are perfect for anyone that needs specific thicknesses and measurements combine with a quality product. Although these bass traps weigh significantly more than the previously listed panels, it's for good reason. They are dense and therefore make for excellent acoustic sound panels that won't let any kinds of echoes through. They are still rather light-weight but can be considered rigid and durable.
Pros:
+ Varying densities
+ Great for DIY panels
+ Made of fiberglass instead of foam
Why We Liked It - Having so many density options and being made of fiberglass, it's easy to see why many people choose OWEN's bass traps. They are a great product for insulting noise from either outside or in and allowing for enjoyable and stress-free recording and practice sessions where you will get the most out of your instruments!
8. NOBLEPRODUCTLINE Acoustic Foam Bass Traps
Coming in a bundle of 4, these bass absorbers are fantastic for any sized room. They perform at their best when they are used as bass traps and for low-end node reduction. They are made from good quality foam and will make sure to put any kinds of echoes or reverbs to rest, which in turn will allow for a great and engaging work environment.
Predominantly available in different shades of charcoal, you will have to make sure that their apparel suits you and your studio (click here for the right furniture). Each of the bass traps measure around 12" x 12" x 24" and do their job well, whether it's in a home studio or room for recording new tracks, this product will do what it's advertised to do.
One thing to keep in mind for ultimate use is to alternate the panels horizontally and vertically as you set them up on the walls, ceilings, and corners, this ensures the bass traps to work at their best potentials.
Pros:
+ Good quality foam
+ Great for a room of any size
+ Puts echoes to rest
Why We Liked It - These acoustic bass traps will offer you hours of enjoyment as soon as you install them and will allow you to enjoy your music jamming, track recording or song writing at their best potential. Priced at just above 50$ it's a great offer for a long-lasting and long-term investment in a quality product!
9. Ultimate Acoustics UA-BTBG Bass Trap Foam
Although these bass traps are priced significantly over the averages of the previous products, they are certainly a bit more on the professional side. Not only do these come with adhesive squares which is rare with such products, where usually you have to arrange on your own how you will mount them, they are also dense and do an amazing job when elimination any fluttering bass sound completely.
Measuring at 24" long, they are also longer than the previous products listed. That means that they also fit into all kinds of rooms and acoustic panel set-ups. They drastically increase quality in recording and mixing sessions and reduce any low-frequencies and the material has a class B fire rating. That means if anything goes wrong, the damage won't be as tragically severe.
The bass panels are available in various selections of styles and sizes which is a sure way to please any customer looking for specific bass traps for the home or studio set-up.
Pros:
+ Bass tiles come with adhesive squares for easy and fuss-free set-up
+ Creates a clear recording environment
+ Available in various sizes and selections
Why We Liked It - If you are looking for a long-lasting and durable product in the bass-trap criteria, you can't go wrong with this professional choice. There will be no fussing around trying to figure out how to mount these quality products, and you will be amazed at how effectively just a few of these bass tiles can dampen the room and make a difference!
10. Charcoal Studio Soundproofing Wedges
These wedges are another appealing and quality design. Listed in the top 30 of their kind and boasting 5-star reviews, it's no wonder they are among the best pick when choosing bass traps. They already come in an alternating horizontal and vertical design that allows for maximum effect when trapping low-frequency sounds.The colors are available between blue and charcoal to suit any studio's needs. Measuring 1" in density it's perfect and light-weight to install on the walls and ceiling without a problem.
Ideal for home theaters, recording studios and the alike, these wedges will do a great job wherever you will put them. They are fantastic for filling in spaces too, or when combined with other corner bass absorbers. That will ensure that they perform at their best and give the ideal room for insulated, crisp and clear sounds. All in all, this is a perfect product for when you're making your ideal recording studio soundproofed (click to read the study).
Pros:
+ Well-priced with good-quality
+ Alternating horizontal and vertical design
+ Appealing colors
Why We Liked It - If you have to cover up a few walls and are on a budget, these panels are definitely the way to go. They do their job and are sure to give you a fantastic environment no matter if you will be singing, recording or working on any of your instruments. The quality is great, and it minimizes the vibrations and sounds like no other panel!
Room modes - All rooms have what we call room modes, standing waves, or modal resonances. These room modes are the primary cause of acoustic distortion around 300Hz, causing the frequency response to dip around 20dB. Room modes decay slower than other nearby frequencies, causing audible problems like a boomy sound. Understand your room before you buy bass traps.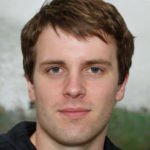 Bass Traps Buyers Guide
How do Bass Traps Work?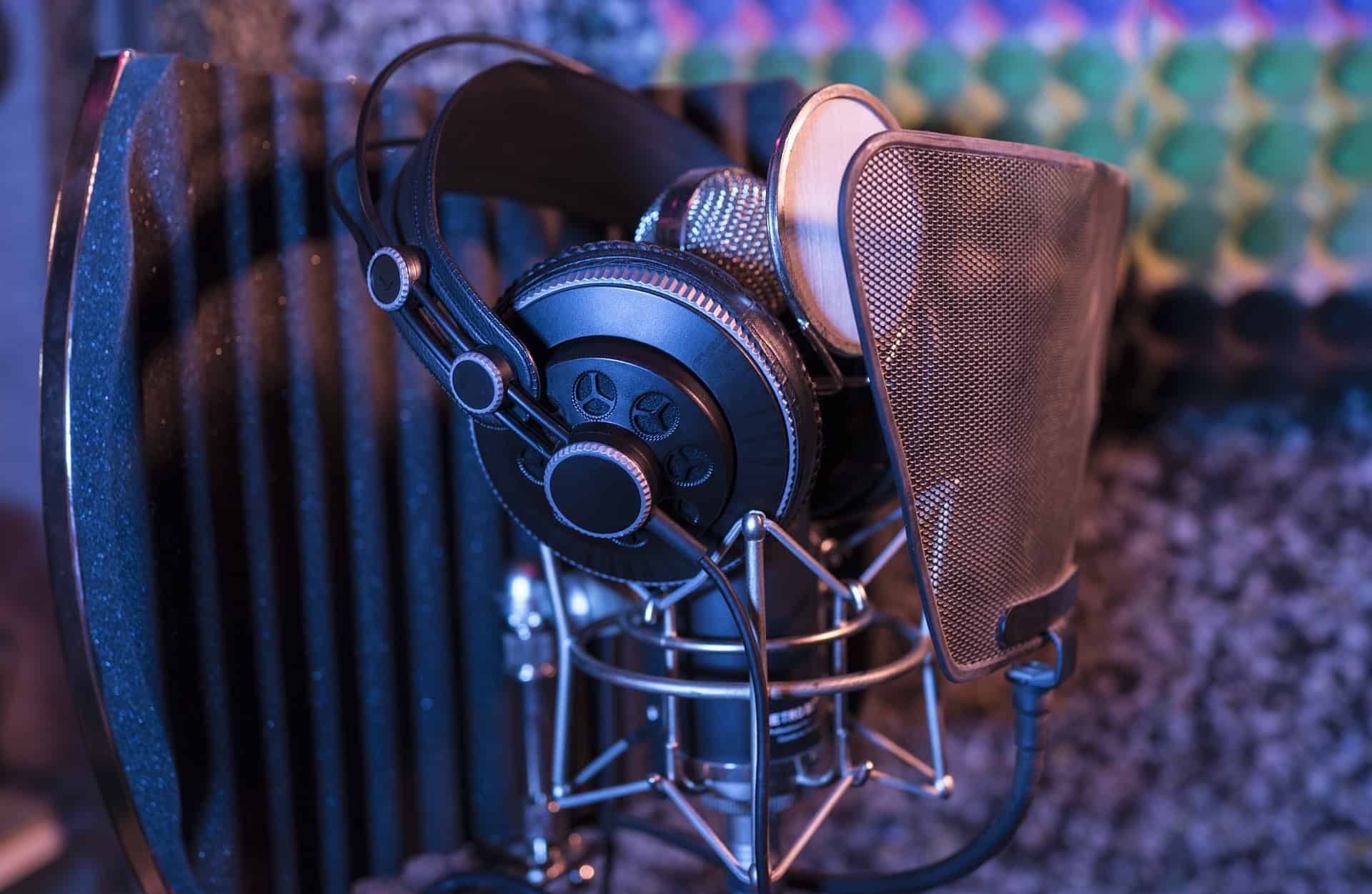 It's common knowledge that energy cannot be created or destroyed, that means that when we produce sound waves thanks to instruments, voices or equipment, there is so much we can do about it. We can redirect the sound waves or design the room in a way that they will encounter our bass panels and foam panels so that the vibrations will be trapped and in turn result in a studio that has crisp and clear recording properties.
What we want to do, essentially, is to slow down the sound waves thanks to friction to eliminate vibrations and flutter echoes. That's why we need bass traps; when the sound waves meet the bass traps (which are usually made of foam or fiberglass) we encounter friction. That friction, in turn, gives off heat, and heat reduces the intensity of the sound waves that are produced by us. That means that the vibrations are significantly lower and feel dampened.
Can you get Acoustic Foam Panels on a Budget?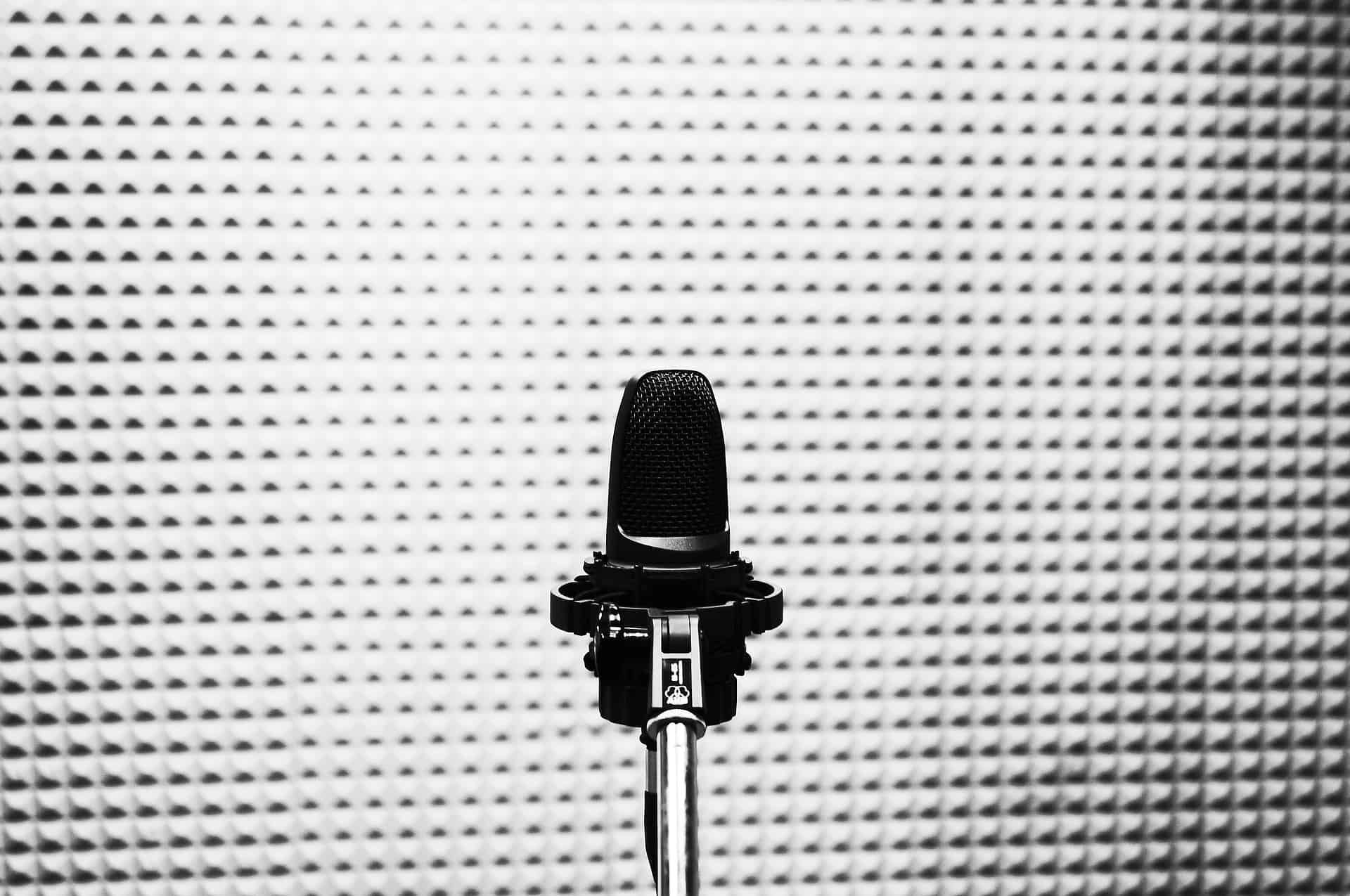 Definitely! They are fantastic options out there that can supply a whole room for under 100-200$, depending on which brand you will choose. Foamily's panels are great for people who are on a budget and still need quality sounds in their studios. Bass panels usually come in bundles, which means you don't have to buy individual pieces. Usually, they are between 4, 24 and 48, and can cover a whole wall, ceiling, etc. The corner bass absorbers usually need to be purchased separately, however.
If you really need a low-price alternative to the brand industry standard bass traps, there are always fiberglass rolls that can work wonders, but they don't look very appealing unless you go out of your way to make them look good on your own. There are also many brands out there that have plain, rigid Rockwool panels. If you are on a budget you can wrap the Rockwool panels in felt of your choice and it does a great job, you can choose the colors and design too!
If you do your research, you can end up with some bass panels that will be perfect for your needs! You just have to pick out the best thickness of whichever rigid material (lumbar, Rockwool, etc.) you will find most suitable, and then a material you can put over that to insulate (insulation blankets, wool, felt, etc.).
Where to Place Bass Traps?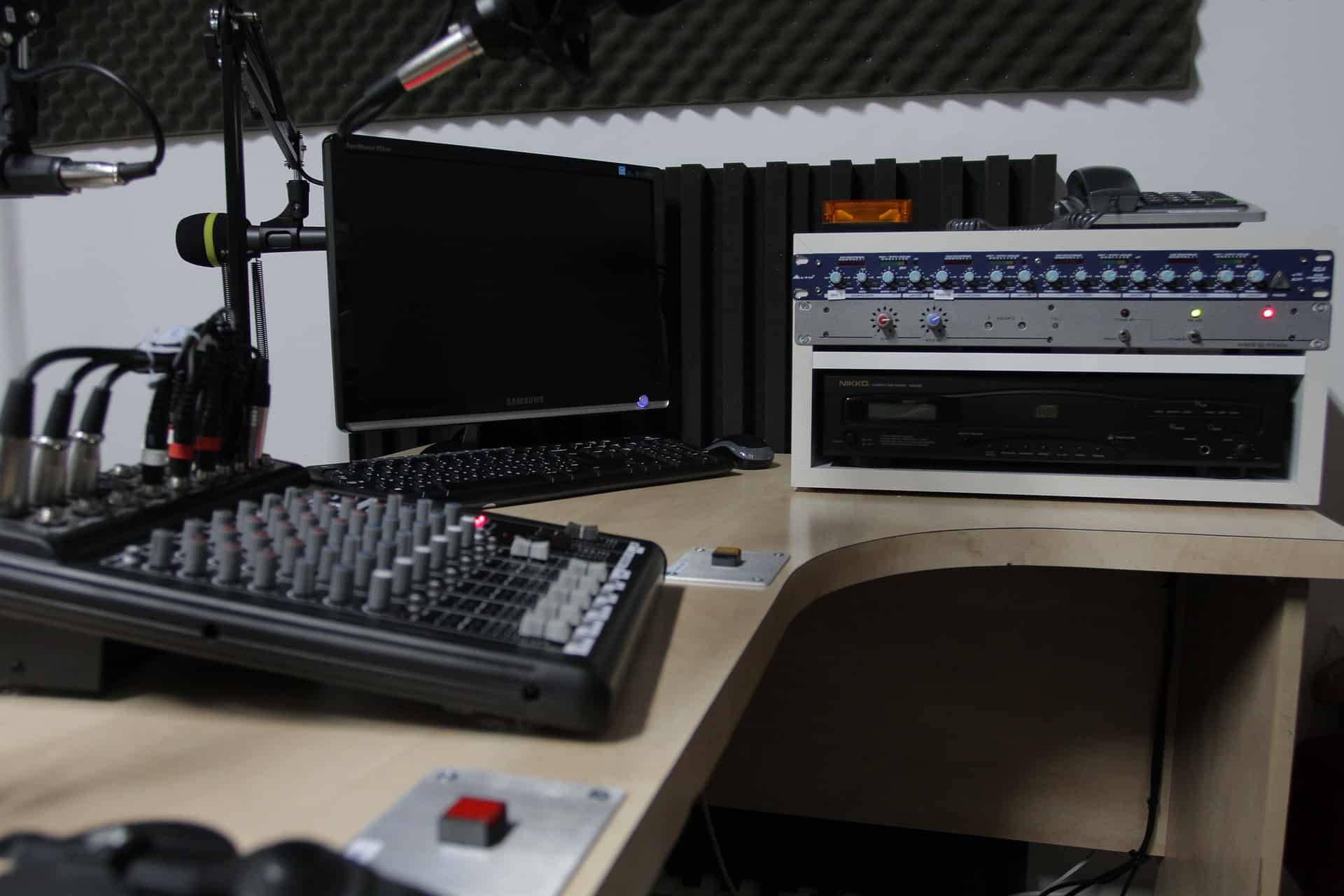 There is no doubt that you have already heard that the first thing you should do when you get your long-awaited bass traps... is to put them in the corners. Bass traps are made to reduce vibrations and echo flutters, and low-frequency sounds are known to build up most wherever you can find a boundary, like a corner. It's simple logic since the sounds will be coming from the two sides, they will pool within the corners, since that's where the two boundaries meet.
If you can, it's best to cover both the corners and the ceiling and on the floor with bass tiles, that ensure there will be a minimal amount of boundaries meeting and sound build-up. After that, you can start to consider your initial reflection points, then the ceiling and walls. To get the most out of the bass traps, you should avoid leaving any kinds of bare walls or ceiling, since that will keep the flutter or echo. Also, make sure to place the bass trap symmetrically to each other, both on the right and left walls, that will ensure they work at their best capacity!
Top Choice - Auralex Acoustic Absorption Foam Panels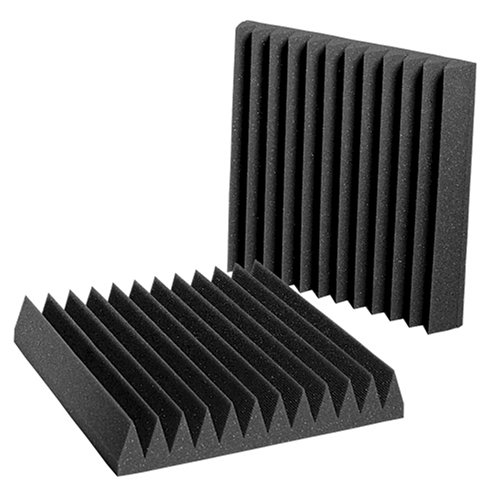 Our top pick is definitely Auralex's product. The wedges come in a bundle of either 4 or 24 panels and have an ideal design to limit vibrations and bass sounds to the bare minimum. They give you a fantastic performance for a low cost and will allow you to cover your whole room or studio under 200$; if you are looking for a good deal combined with a quality product, this is definitely it.
Auralex will tame your room's fluttering acoustics at a relatively low-cost, even if you will only want to cover one or two walls, it's perfect for spot treatment too. Many people frame this product and move it around the room if needed, even when framed the panels remain as effective as before and earn themselves a place in the top 30 acoustic treatments - read the study here.
Premium Choice - Auralex LENPUR LENRD Bass Traps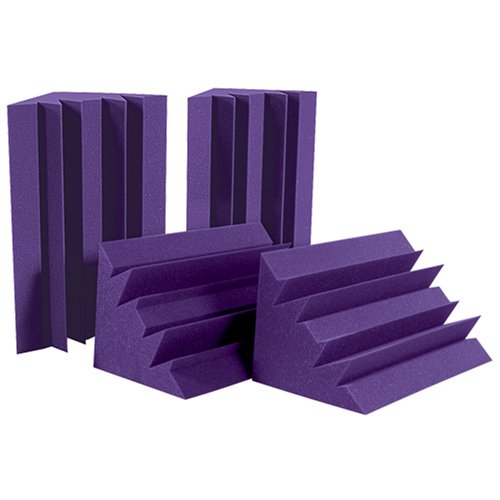 Our premium choice has to be another one of Auralex's products, and that's the Lenpur Lernd. These bass traps are easy to install and pose absolutely no trouble when mounting them in the corners of your office or near your finest studio desk. As bass traps, you will find no better. These triangular panels can absorb any sound that goes as low as 75Hz, which is a big accomplishment.
Whether you will be using them to dampen sound from outside or to make your music sessions sound more crisp and clear, this premium choice is the way to go. They will enlighten your studio with their distinct purple color and allow for cozy, quality recording or jamming sessions. No matter what you will use the studio for, these bass traps will always be there to serve you well!
Great Value - Acoustic Studio Foam Wedges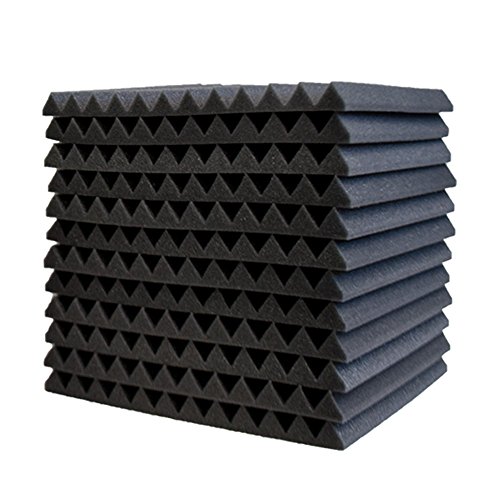 If you are on a tight budget or if you need to supply a whole room full of bass traps, these panels will definitely do the trick. They come in black, red or black and red combinations as well as the previously listed bundles of either 12, 24, 48, the last being priced at under 100$, which means you could easily have a full studio covered in under 150$! A 12 pack of these panels will cover 12 square feet easily, which is perfect for any isolation room.
Unlike many products of the same kind, these wedges come uncompressed and will not give you any deformed or damaged goods. Even though they are cheaper than the previously listed products, they are of high-quality and will not disappoint either in the packaging or in the studio itself. They will do their job and reduce and flutter echoes, reverbs and the alike, giving a pristine recording and practice environment.
If you liked this review by Music Critic, please leave a positive rating:
[vc_separator