If you're looking for the best acoustic electric guitar under 1000 bucks, but don't know where to begin – you've come to the right place. Got a smaller budget? Check out our review of the top acoustic electric guitars under $500. If you don't have a budget in mind, you can see the overall top acoustic electric guitars here. Got $700 to spend? We have a review on the best acoustic electric guitars for under 700 dollars.
The guitar industry is definitely a big corporation, and that means that the products that are put out onto the market have to be of top-quality craftsmanship. That also means that these products are usually very expensive and generally not available to the general public. We noticed this problem, and decided to provide a solution! If you are keen on buying your first acoustic electric guitar for under $1000, or if you are looking forward to replacing your old one at a good cost, we have some great options for you.
We have listed the Top 10 choices of acoustic guitars that rank under $1000, and we hope that you will be able to find your new purchase right here! There are many brands to look at and there's a lot of valuable information available in the FAQ section where you will surely be able to find answers to pending questions! If you are a beginner, you may wish to look at the top acoustic electric guitars for under 300 dollars.
At a glance:

Our top 3 picks
Our team's top 3 recommendations
Best Overall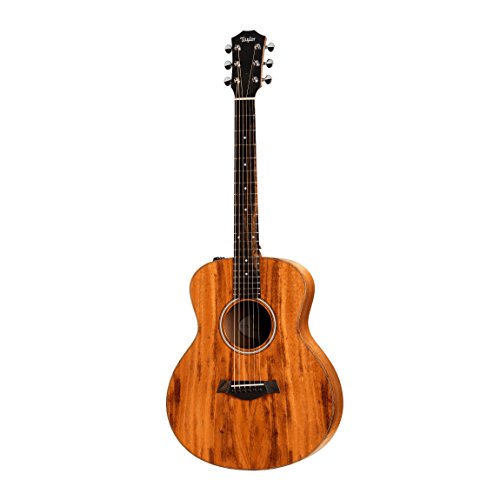 Taylor GS Mini-e Koa

compact, ideal for travel
warm, rich tones
comes with a soft case
Premium Quality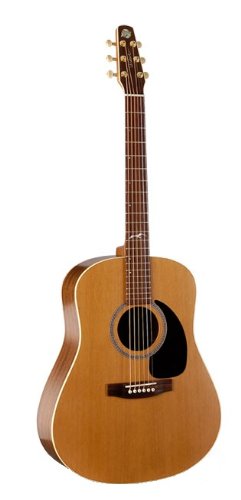 Seagull Artist Mosaic

compact, ideal for travel
warm, rich tones
comes with a soft case
Great value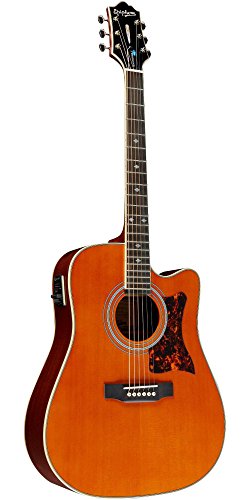 Epiphone DR-500MCE

compact, ideal for travel
warm, rich tones
comes with a soft case
Best Acoustic Electric Guitar Brands for Less Than 1000 Dollars
First on the list we have the acoustic electric guitar from Taylor; right from the star we can already see the smooth, polished wooden surface that can appeal to a lot of potential buyers. If you are into Hawaiian culture and would like a guitar that is influenced by it, this koa made acoustic is the perfect choice. It has 20 frets, an ebony fretboard, bottom and sides made of koa and the guitar sounds extremely clear and crisp. If you register your guitar by Taylor you will also be able to get a 12-year warranty, should some accidents occur. This guitar also has dot fretboard inlays, which prove to be useful for a lot of people.
Many customers praise this guitar for feeling both small and big, and with the Hawaiian Koa solid top, it's a very attractive instrument. If you are looking for a small body guitar to take along with you on travels, this GS Mini-e Koa acoustic the perfect choice. You should have no trouble using for songwriting thanks to the rich tones that it produces and the high-quality make ensures that you will be getting only warm and engaging guitar sounds. The shell of the guitar is also very sturdy and should endure any bumps or hits without showing any wear and tear for a long time after purchase.
Pros:
+ compact, ideal for travel
+ warm, rich tones
+ comes with a soft case
Why We Liked It - Taylor definitely knows how to take care of their customers; not only do they first and foremost provide you with a high-quality product for a great price, but they also offer to give you a 12 year warranty and a soft travel case if you register your guitar in the system! It's a fantastic deal and this original acoustic electric guitar will surely fit anyone that is looking for a new companion.
Tonewoods - Tonewoods play a big part in the overall tone of the guitar. If you are going close to $1000, you should expect to see some of the more luxurious woods. Mahogany, spruce, and ebony still hold their own, and there are many alternatives like katalox and sapele. Some are brighter, warmer, or punchier - try before you buy.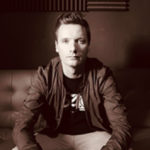 Seagull's acoustic electric guitar is simple looking, but it definitely doesn't take away from its appeal, in fact it adds to it! The sides and back of seagull guitars such as the mosaic and the seagull s6 original are solidly made and the fretboard is made of Rosewood, which has a very distinct, deep brown color that seems to sometimes look like it's going into a deep, chocolate red! This is a fascinating guitar that will surely grab the attention of many without a problem. It comes in a big, sturdy case that will make sure to keep your guitar safe both during its delivery and with you, if you decide to travel with! It also has wonderful tone, which makes it perfect for finger picking and general playing, you will not be able to keep yourself from introducing others to this great product.
If you are looking for a well-made guitar that is perfect for beginners and advanced guitar players alike, seagull guitars are very easy to play. It's made of solid wood that will help make and enhance the sounds you want to make with your guitar; the harmonies, melodies etc. sound fantastic here and many customers encourage people to buy this model, simply because it's a solid instrument - this guitar sounds wonderful and just makes you want to practice by being in the room!
Pros:
+ Comes with sturdy case
+ simple, classic design
+ solid craftsmanship
+ Great beginner guitar & also for intermediate players to enjoy
Why We Liked It - Seagull is known for making guitars that usually costs thrice as much as their products and sound the same; with Seagull's acoustic electric guitar, you get more for less and many people still don't understand how such a fantastic guitar can be sold under $1000! If you are looking for a rich sound, a travel case and a good guitar, this bundle is the best choice. Check out the Seagull S6 original as an alternative.
Epiphone is definitely a very well known brand in the industry, and their guitars can be regarded as stuff of legend, all of the Beatles members used Epiphones and so did Bob Dylan. If that isn't convincing, we don't know what is! This Epiphone comes in two designs, the natural and sunburst editions. The natural design is a simple, dark brown/red color and the sunburst has soft black edges leading from the outside in. It's made of a solid mahogany material and will be able to endure a lot of wear and tear, no matter where you take it.
Many of the customers state that it has the ideal craftsmanship, a beautiful build and an excellent, harmonized sound. It will give you the bright and loud tones you would expect to get from a Taylor for less the price. Some guitars around this price range usually tend to sound jangly, but this is definitely not the case here. This Epiphone has a full and sweet sound that any quality guitar should have to please its guitar player. The projection and volume here is great and the built-in guitar tuner is ideal for anyone that likes to have a lot of efficient features at hand.
Pros:
+ Built-in tuner
+ great, solid build
+ attractive design choices
Why We Liked It - Epiphone is a great brand that offers a lot of pleasing features, like the deep, full sound, the design choices and overall great craftsmanship. The mahogany wood that this guitar is made out of is sturdy and durable and will be able to endure all of the daily wear and tear you will be putting it through!
Solid wood builds - In this kind of price category, we should be looking for solid wood builds rather than laminated woods. That doesn't mean you won't find any laminated woods near $1000. It just means that if you do, the guitar should offer something else special enough to sacrifice a solid wood build. Any time you settle, make sure it's a worthwhile trade-off.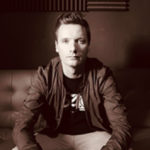 4. Yamaha NTX1200R Indian Rosewood
This acoustic electric guitar made by Yamaha is perfect for anyone that is looking for a reliable brand they can place their bets on when buying their new guitar. Yamaha has been on the market for decades and has supplied many giants in the music industry with their products, most often leading them to fame, success and glory! This acoustic electric guitar has three designs available that you can choose from before purchasing: the Nato Black & Sides, the Flamed Maple Black & Sides and the Rosewood Back & Sides. The African mahogany neck is a great contrast addition when you compare it to the main guitar body shape.
Yamaha has made it their goal to make this guitar versatile and contemporary. The NTX line of beginner guitars that this particular product also belongs to is designed with thin bodies and narrow necks, which makes playing fast, easy and enjoyable. You will be getting rid of the bulk that usually bothers many guitarists since it can strain your hands to stretch too much or to hold the neck too tight, resulting in painful spots. This is the perfect guitar for Latin, Jazz, Pop and Rock styles, which means almost everyone should be able to find something for him or herself when playing this guitar!
Pros:
+ Guitar sounds great plugged or unplugged
+ attractive design
+ thin and narrow design
Why We Liked It - Yamaha is known for making lines of beginner guitars that are meant to improve performance and make playing easy. The NTX line that this guitar belongs to is made especially for classical guitarists thanks to the narrow neck and thin body of the guitar that makes this instrument very easy and comfortable to play.
5. Breedlove SOLO Concert
Breedlove's acoustic electric guitar is perfect for anyone that is looking for a simple, beautiful guitar that does its job flawlessly. This particular product comes with a deluxe gig bag, which is ideal for anyone that wants to have an all-inclusive bundle. Every guitarist needs a gig bag, whether it's for storing your guitar at home or for taking it outside, it's essential, and Breedlove is fully aware of that. This guitar also has an onboard tuner that turns green when the string is in tune, which makes for a very useful feature if you don't want to be fussing around with a separate tuner trying to get the string to stay in tune!
Many customers testify to having been using this guitar for up to ten years without it having lost the original tone, which is incredible for any guitar. If you are looking for a warm, sweet and full sound, which doesn't get too bright and cheery even with Major D songs, this is definitely a fantastic choice. This guitar can definitely endure a lot of wear and tear and is perfect for those guitar players that will be touring and using this product anywhere and everywhere. You can easily amplify it and the guitar sounds just as good unplugged as it does when it's plugged in!
Pros:
+ Warm, rich tones
+ Heavy-duty guitar body shape
+ Comes with gig bag
Why We Liked It - Breedlove's acoustic electric guitar is perfect for anyone that is looking for a reliable travel companion. If you are known for playing gigs outside or for travelling on tours, this is the ideal product that will be able to endure a lot of heavy-duty use while still maintaining its original sound!
6. Martin Road Series DRS1
This martin acoustic electric guitar has one of the most original body colors on this list; it's a deep, rich red that crosses with a chocolate brown. It looks very warm and inviting and is definitely one of a kind. Upon purchase you will also get a hard-shell travel case to put your guitar into, which is definitely a vital addition if you know you will be traveling or if you simply need a safe space to store your guitar.
This Martin guitar was initially made in 2001 and then reintroduced, it was meant to be a quality guitar designed for guitarists that are always on tour and needed to buy a guitar on a tight budget. The important feature Martin focused on when designing this guitar was to make it durable without losing the quality of the sound. The neck is built of multilaminate strata bond that makes it extremely rigid and durable. If you don't like narrow necks that tend to wobble and feel fragile, Martin will provide you with the best alternative. Many people say that at first they didn't like the sound the martin guitar made, but gradually ended up falling completely in love with the originality of the tones this guitar makes and is now one of the top favorites!
Pros:
+ Comes with hard-case
+ very original sound
+ rigid and durable body and neck
Why We Liked It - This martin guitar is one of the most original products out on the music market right now when it comes to sound.
If you are looking for a good, durable and sturdy guitar that will give a very original sound to your style of playing, this is definitely the best choice to go for. Especially if you are a traveler and like to be on tour, then this little martin acoustic electric has been tailor-made for you and your travels with its stunning endurance capabilities! Check out the Martin DRS2 as an alternative.
7. Yamaha LS16M (L-Series)
Another one of Yamaha's products has made it onto our list, simply because the variety and quality of sound is fantastic here. Upon purchase you will be able to choose from 4 completely different designs which one you like most, and the designs are: black, natural, brown sunburst and dark tinted. This guitar is easy to play and has some fantastic features for its price range; it has been made using a 'passive' electronics system that gives you the most authentic, original acoustic sound that you could ask for. The gain here is also very powerful and the guitar itself comes packed in a hard-shell traveling case, where it is protected by a heavy-duty plastic liner that ensures your guitar was kept safe and sound during its journey home.
Many customers praise this guitar for being able to hold its tune for more than a week, which is incredible for any guitar! It's easy to see that the craftsmanship here is top tier and has been handmade, since even the bindings are made from wood, and the richness of the sound available within this guitar could not be achieved without a handcrafted help! If you are looking for a solid guitar that will keep you company during your practice sessions and tours, this Yamaha will definitely do its job well with the fantastic tones and harmonies that it provides even when plugged in to an amp!
Pros:
+ Quality workmanship
+ great acoustic sound
+ comes with hard-shell case
Why We Liked It - This Yamaha acoustic electric guitar is the ideal choice for anyone that wants to invest in a durable and well-made product that will help improve their playing. This guitar comes in a hard-shell case that will certainly make for a great travel companion whenever you go on tour or to jam sessions! Check out the Yamaha a3r as an alternative.
8. Blueridge BR-140CE Historic Series
When choosing Blueridge's acoustic electric guitar, you will have a wide variety of options to choose from when it concerns what you would like within your bundle. For example, there are four sizes to choose from, two design options and one case with a turquoise underlining. The pick guard on this guitar is very elegantly designed and has a nice pattern that is a nice contrast to the simple, basic color of the front face of the guitar. The Adirondack solid spruce top will give your strings the best clarity you could ask for, each note will ring out with a rich and warm tone without jingling.
The back and sides are robust and sturdy, made from mahogany to encourage a warm sound resonance whenever you will play. The narrow and slim neck will help you play faster and more confidently since the thickness won't be getting in the way of you're playing. This also increases the stability and accuracy of your playing since you will be able to be way more accurate! Blueridge was aiming to bring back the 30s vintage guitar look, and they have certainly succeeded, both with the design and the sound of this guitar!
Pros:
+ 30s vintage pick guard design
+ comes with hard-shell case
+ precise and smooth tuners
Why We Liked It - Blueridge's acoustic electric guitar is the ideal product for anyone that is looking for warm sounds common to the 1930s. It's the perfect guitar for someone that is looking to have a new, reliable companion as they practice and try and break their way through into the music industry! And if they already have, it's the best product to have to help you experience a new range of tones and playability.
9. Eastman AC422CE Grand Auditorium
Eastman's acoustic electric guitar is known for offering the Eastman limited lifetime warranty of the product, which is a fantastic offer, since many guitarists have experienced on their own skin how easy it can be to place your guitar in the wrong place at the wrong time and then suffer the consequences of broken fret boards or cracked necks. This guitar is very versatile and you will be able to easily use it for finger picking, flatpicking, vocal packing and much more. The sides are made of solid indian Rosewood and the sounds that come out of the guitar are very well balanced and won't show you any inconsistencies. The volume is robust and perfect for people that like to play in ensembles.
This guitar sounds wonderful both when it is unplugged and jacked into an amplifier of the guitarist's choice, which is definitely something many guitar players look for. It's very important to have the same quality of sound with these guitars whether they are plugged in or plugged out. The craftsmanship of this guitar is one of a kind and many people prefer this product to more expensive ones thanks to all these features. It's handcrafted and definitely worth the price you pay for it.
Pros:
+ sound great plugged and unplugged
+ Versatile
+ Solid indian Rosewood back and sides
Why We Liked It - Eastman is a very well-known brand in the music industry, since it's been a rival to Gibson and Martin for years now, and many customers turn to buying their products from them thanks to the amazing craftsmanship and fantastic prices that they offer, and the same is with this specific guitar. You will get the best intermediate and beginner guitars in this price range, and features if you decide to invest in this Eastman!
10. Blueridge BR-70CE Contemporary Series
This Blueridge acoustic electric guitar is the ideal product for anyone that is looking to buy his or her first guitar or a replacement for an old, worn-out one! No matter which one it is, this guitar has the classic, simple design that the top-selling classical guitars have had for years and it should fit anyone that likes the basic outlook. The indian Rosewood that is incorporated in the design on the side and back of the guitar gives a very rich, balanced sound that will make sure to eliminate any inconsistencies that you may have had with playing other guitars. The mahogany neck is slim and narrow and will offer you the speed and agility that is hard to achieve with any other guitar.
The on-board tuner is also another great addition that will help you quickly bring your guitar to the state it needs to be in when playing in studio or live. The Rosewood fingerboard ensures that you will get that smooth and silk-like playability that is common when including indian Rosewood into the guitar designs. The guitar has a natural high-gloss finish and a natural, black pick guard. The attention to detail on this guitar is also phenomenal; the craftsmanship is top tier and will allow you to play for years to come without any wear and tear trouble!
Pros:
+ Classic design
+ on-board tuner
+ smooth indian Rosewood fretboard
Why We Liked It - Blueridge's acoustic electric guitar is one of the best value guitars out on the market with the best sound. It comes with a hard-shell case and you will be able to enjoy the endurance and playability of this guitar for years to come. No matter if you are a beginner or advanced guitar player, this is simply the best choice for anyone that is looking for a solid guitar! It is simply fantastic for all skill levels.
Pickups - Even at $1000, you probably won't get the very best in electro-acoustic pickups. But, what you should get are pickups that don't alter the natural tone of the guitar. You should be looking for transparency, and if that comes with a little EQ control, it's even better.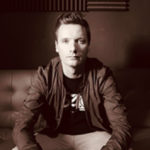 Budget Acoustic Electric Guitar Buyers Guide
If you were looking for a brilliant buying guide to choose your budget acoustic electric guitar - you've come to the right place!
What to look for in an Acoustic Electric Guitar?
Buying an acoustic electric guitar can be a difficult endeavor! Especially if you haven't played the instrument before and you're trying to find you're away among all the good-looking and attractive sounding products. It can be overwhelming to try and choose a guitar that you may be using every day and you need to know if it's right for you and your style of playing.
Every guitar has a different sound and that's the beauty of buying any instrument: any brand and product line will have a tune specific to themselves. Whether it's a rich, funky tone or a mellow, deep rich harmony. Luckily, there are a few things you can look for when buying an acoustic electric guitar, and we hope we can help you choose one that has features just for you in this buyers guide!
Budget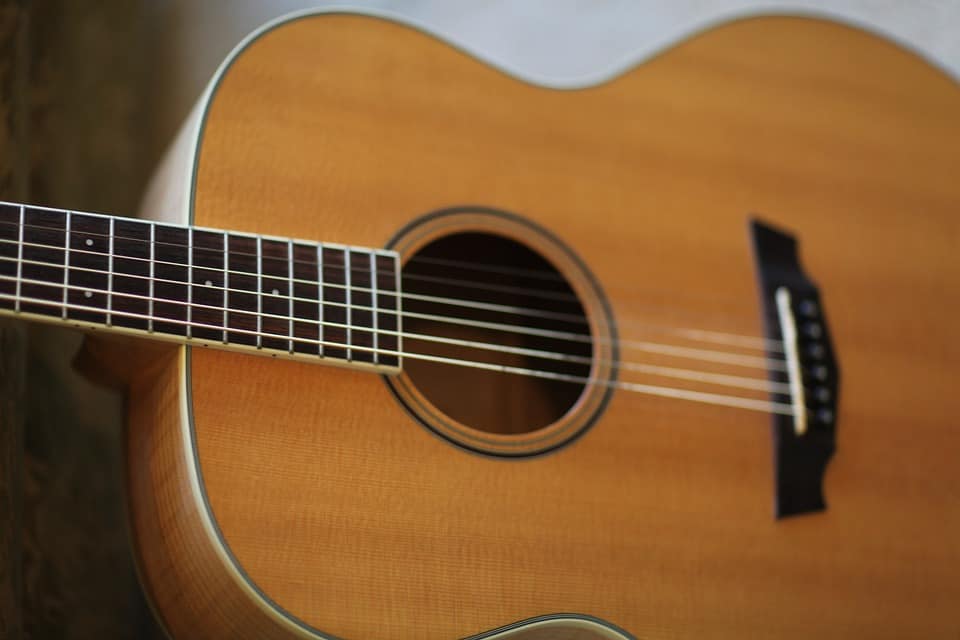 First of all, it's best to decide a general budget, which you are willing to spend on this guitar.
This can include cleaning supplies, a second set of strings in case some break or even a carrier case, be it soft or hard-shell.
Usually cases are included with every guitar purchase that prices over $500, but the other two factors are usually not included unless you find a specific bundle!
You can usually get a very solid guitar under $1000, and acoustic electric guitars are fantastic for skill levels such as advanced, beginner and intermediate guitar players alike, since they sound just like common acoustic guitars when they are not plugged in. If you are upgrading and want a better guitar or if you are still looking for your first choice, an acoustic electric guitar can help open doors to live performances and studio recordings and help you gain confidence with an amplifier.
Design
It's also good to figure out what kind of design you would like to have on your guitar, since you will be looking at it every day it's recommended to either choose a simple, basic design or if it's a more eccentric one, choose something that you know won't start annoying you down the line! Deciding what you will be using the guitar for is very important too. Nowadays even pick guards on the front of the guitars have designs of their own, which can be a bit overwhelming if you are looking for a simple guitar. There are always many main body pattern designs you can choose from, going from a jagged wood pattern to a smooth deep chocolate red.
Purpose
There are specific brands that have tailor-made guitars for specific genres of music, while others can play almost anything and make it sound good. If you already have a style, it's good to take a look at the specific-genre guitars since they can really enhance your playing if you know what you're doing. Playing a lot of different genres can be a lot of fun too, and if that sounds more like you then you should get a guitar that can faithfully allow you to do that.
If you are going to play with a band it's also good to check beforehand if the new sound will fit into the group and represent the sounds faithfully. If you are just looking for a hobby instrument you can always buy a simple guitar for now and then upgrade! After all, that's the only way to truly explore what you like and don't like and what could be improved. Upon the next purchase you will already be able to point out what kind of wood you like to represent your guitar and what design and sound suits your needs.
Guitar Strings
Many artists don't like to play the same acoustic guitar strings that initially come with the guitar itself, since you can't know how long they've been on there, how good they are (unless stated in the description) and how durable they are. That's why many guitarists buy a new packet of strings with their new guitar so that they can install the sound they need themselves instead of relying on a game of luck.
The most famous string brand is D'Addario and they truly have a fantastic variety of choice for all kinds of guitars, be it for a guitar or a ukulele (click for full guide). If this is your first time buying a guitar, make sure to grab an extra pack of strings just in case, and if you want to be a bit more adventurous you can try and research and find strings that fit your particular style of playing and buy those too! That way you can learn to change strings on the guitar very early on, too.
Guitar Body Styles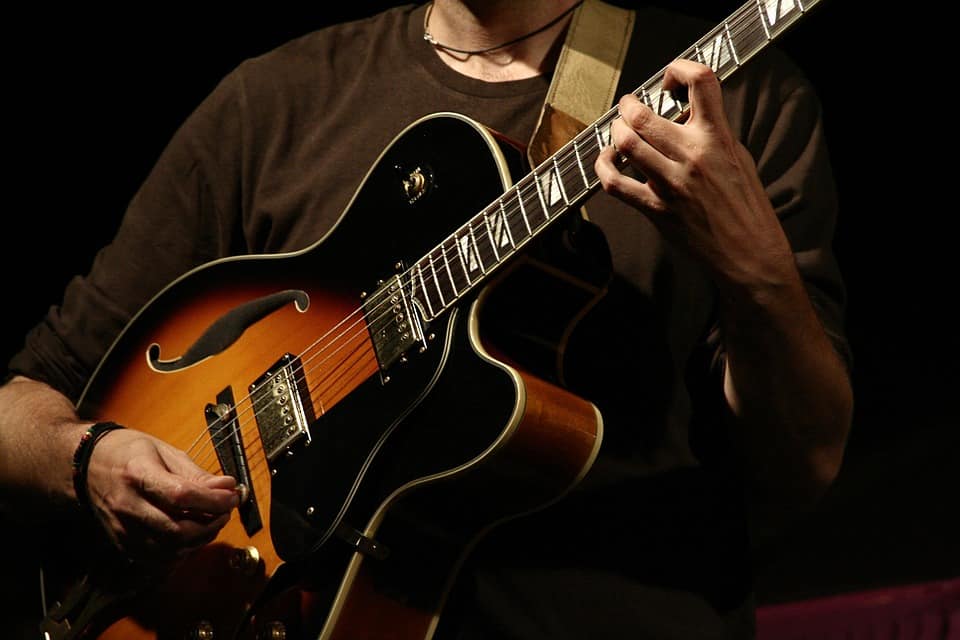 Many people think that a guitar has one default cut that is used worldwide, but that common misconception is false! There are different body styles for guitars, and they each have a name. These cuts will determine how comfortable the guitar is for you, and if it will be just as comfortable whether you are standing and playing or sitting down.
The general rule of thumb is: the larger the soundboard, the deeper the louder the sound of the guitar. The soundboard referred to here is the top portion of the acoustic guitar.
The body styles usually available in retailers are: concert, auditorium body, jumbo, travel and dreadnought bodies.
+ Concert and grand concert guitars are generally rather compact and have a small soundboard, which means they have bright, happy, punchy sound and can help you achieve a very powerful mid-range. Usually this guitar body shape is perfect for shorter individuals since it can allow them to not feel overwhelmed with a big, bulky instrument.
+ An auditorium body guitar is the kind of guitar that is easily found in any retailer and mall shop, it's the common average sized instrument many people are familiar with. The hourglass shape of the auditorium body helps to achieve good tones and has a very wide range of playability. If you are looking for a full balanced playing experience that will have the ideal tone, volume and comfort, the auditorium body is the best choice.
+ Dreadnought bodies are known for having very big soundboards that usually take on a rather square shape. This means dreadnought acoustic guitar products tend to have a very deep, rich tone that is often used when playing jazz or bluegrass. These guitars have a very powerful sound, which makes them work very well with over powerful instruments, like the contrabass, or even solo.
+ Jumbo guitars are commonly known to be associated with country music, they are perfect for playing live gigs since they project very loudly and clearly and resonate deeply to help give you that rich, warm sound many guitarists are after.
+ Travel acoustic guitars are perfect for anyone that has to go on tour often and needs a lightweight, compact electric acoustic with less frets and narrow body. If you are looking for comfort while traveling this body style is definitely the one for you.
Steel vs. Nylon
The debate about whether guitarists should be using steel or nylon strings has been present since the very beginning, and the truth is there isn't one correct answer! It all depends on the individual's preferences, but there are a few general differences to look at when considering the two. Many people think you can swap between the two when you want to upgrade, but you can't switch from nylon to steel strings on the same guitar, and that's where the confusion stems from.
You will need to decide beforehand which kind suits you more. Nylon strings have a reputation for being perfect starting strings for beginners, but that's also a common myth. Nylon strings have a soft, mellow tone that doesn't override any other instrument. They are perfect for the budding guitarists that want to play classic or Latin music.
Steel strings are the most popular among the general public, and they create a very loud and projecting sound that nylon strings are unable to. Rock, metal, country and pop musicians usually use these.
Tone wood
If you have been looking at guitars for any period of time, you will have certainly noticed that many guitars are made of different types of woods. Usually the necks are made of rosewood and the rest of the body of mahogany, ebony, koa, solid spruce or rosewood. There are of course dozens of other wood varieties used for making guitars, but these are the most common. Each of these woods has their own characteristic and a large percentage of how your guitar will sound depends on what kind of wood it is made from!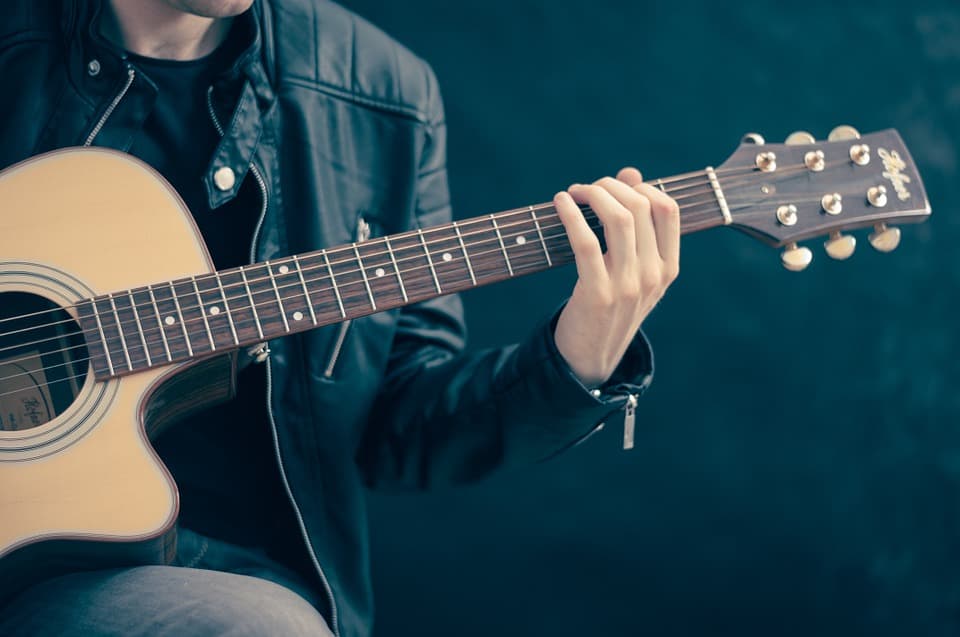 + Mahogany wood is perfect for country and blues guitarists, the wood is very dense and gives off a delayed response if used on the bottom half of the guitar.
If it's used to make the top part of the guitar, it emphasizes high-notes and gives out a strong, powerful sound.
+ Rosewood is by far the most popular tonewood in the industry, usually most guitar necks are made of this wood. It's known for having rich and distinct overtones that are strong even when you are surrounded by bass-heavy passages. The response here is almost instant and projects extremely well when playing.
+ Koa is a Hawaiian wood that is known for having distinct mid-range tones.
+ Ebony and solid Spruce top tonewoods are usually used for the necks of the guitar thanks to their lightweight and the fact that they can give very good resonance without wrestling with the clarity and balance of sound.
What are the Most Popular Guitar Brands?
There are many popular guitar brands out on the market today, and it's important to know what brand is specialized and associated with what sound. The most renowned guitar brands today are: Martin, Taylor Guitar, Gibson, Fender, Yamaha and Epiphone. Both acoustic and electric guitars are supplied by all these brands and it can be difficult to choose a fitting guitar when you have so many leading brands with such high-quality instruments. All of these companies have been on the market for decades and have relentlessly supplied eager, budding and professional guitarists with their merchandise. Most of the products from these brands have been on tour with professionals, in studios with hobbyists and present during recording sessions of your favorite hits!
What Acoustic Electronic Guitar Below 1000 is Ideal for Beginners?
There are various guitars that are tailored for beginners, and they are usually equipped with the basic equipment that a beginner would need and all of that is offered at a very good price. One of the best acoustic electric guitars for beginners is definitely the Seagull S6 original. There are four different designs to choose from here: black, mahogany, natural and Tennessee red. It's the perfect, affordable guitar for any beginner or budding artist that wants to upgrade from their acoustic-only alternative. It's made with quality Canadian wood, a solid cedar top that gives a very unique tone to anyone that is willing to invest a lot of time in practice.
The back and sides of the guitar are made of Maple, which is perfect for the main body of the guitar since any damping that can occur on the inside won't affect the sound. This wood is perfect for emphasizing high-end notes and is known for its ideal low response rate, which is vital when you want the guitar to take on the sound of the top soundboard, like the solidcedar top on the seagull s6 original. The low resonance that this tonewood is perfect for playing live since you will still be able to let yourself be heard even among the mix of many other instruments. This is the perfect instrument to grow and develop with and is ideal for anyone that is looking for a good, solid instrument with a distinct sound.
Best thing about this guitar bundle is that it comes with a carrying case and video lessons, which should be the perfect starting point for any beginner. With this kind of bundle you will be able to progress quickly and without any trouble since you will already be equipped with a carrying case for travel purposes and learning material that should last you a few weeks at minimum and months or years to master.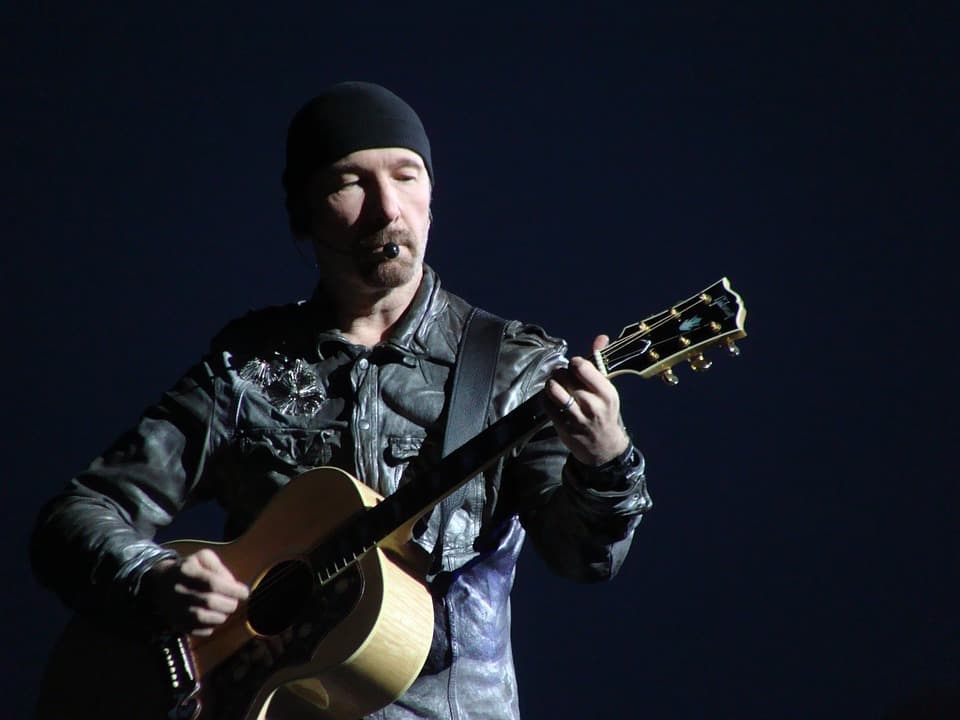 Many people state that this guitar is definitely worth twice or thrice as more as it is because the sound is simply amazing, but Seagull keeps this instrument available for anyone so that they can start learning on their long musical journey! It's very comfortable to play and should fit just about anyone, though many people say its designed for people that play finger picking style due to the wide area of the neck near the tuners.
What Left Handed Acoustic-Electric Guitars can you get for less than $1000?
If you are left-handed and have found that right-handed guitars don't fit you and you find them uncomfortable and awkward to hold, there are plenty of left-handed acoustic guitars, like the Yamaha FG820 or Yamaha FG800. It has over 11 colors to choose from, from blue to deep red to orange, you can be sure that you will be able to find something suitable for you here. Yamaha definitely has the most color options out of all of the electric acoustic guitars we listed today. There are also many bundles to choose from here, you can get a bundle with a 12-string guitar, with an accessory pack, or even a gift card bundle if you are intending to gift this guitar to a loved one.
Yamaha is known for having a guitar suitable for almost anyone that wants to buy one. There are two body shapes available which is ideal for people who like to be able to choose their comfort level or if they have a favorite shape, and there are also five different grade and tonewood options. The scalloped bracing that is integrated into the design here is perfect for helping an acoustic guitar achieve the perfect, top soundboard sound that will help give that distinct solid cedar top tonewood sound that many are looking for. An up and coming product is the Yamaha FG800 - so be sure to check it out if you're in the market for a new musical instrument.
Top Choice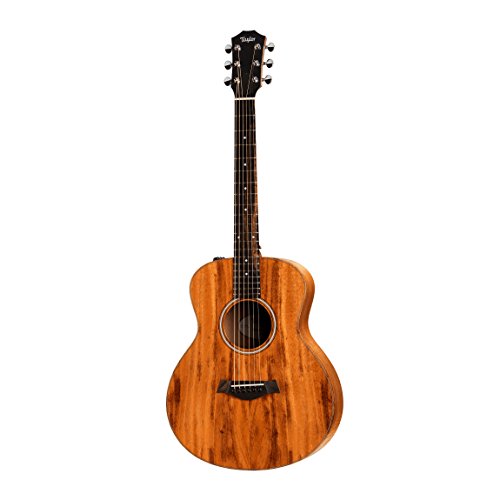 Our Top Choice acoustic electric guitar has to be Taylor's GS Mini-e Koa. If you like the designs of ukuleles or just a general tree bark pattern spread out on the front side of your taylor guitar, this one will make you feel like you are always on holiday and will surely give you the motivation to write and play new songs just thanks to its appeal. It has a small body and is the ideal travel companion. If you are looking to have a taylor guitar that looks both attractive and has great craftsmanship and can endure a bit of beating, the GS Mini-e Koa is the ideal candidate.
Taylor acoustic guitars will provide you with a 12-year warranty if you just register your product with them and they will also provide you with a free travel case when you buy the product. If you are often on the road and find it hard to practice and find sufficient space to practice with big guitars, this is a great alternate. There are 20 threats on this acoustic and there are dot fretboard inlays, which are a must to have for many artists. The bottom and sides of the guitar are made from Koa and the fretboard is made from ebony.
Our Top Choice product is Taylor's acoustic electric guitar simply because it's the perfect little bundle for its price! The warranty, the soft case and the overall fantastic product itself are hard to beat!
Premium Choice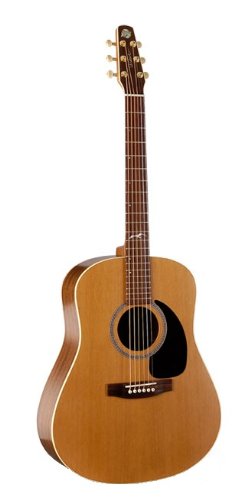 Our Premium Choice has to be Seagull's product, simply because it comes at a great value and can really enchant anyone with its beautiful sound. The design is simple and not overbearing, which is ideal for those people that like to keep their instruments simple and bare. Regardless, the wonderful deep red tone of the indian Rosewood that is incorporated into the design here is a fantastic addition and makes this guitar very appealing to look at.
Upon purchasing this product, you will also get a hard, durable, sturdy case that you will be able to put your guitar in for the times when you won't be practicing. This also makes this the perfect bundle for travelers or for people that have kids around and don't want them to ruin the instrument!
If you are looking for a guitar that has the capability to play like guitars twice or thrice more expensive, you will not be left disappointed. Many customers stated that this guitar makes them want to play just by knowing how great the guitar sounds! If you need to practice for long periods of time and find yourself struggling to do so, this guitar is the best solution you can get out on the market today.
Our Premium Choice is definitely Seagull's acoustic electric guitar thanks to all of the great features that it includes, like the hard carry case, Indian Rosewood additions and rich sound! It's a charming instrument that will surely enchant anyone that decides to purchase it.
Great Value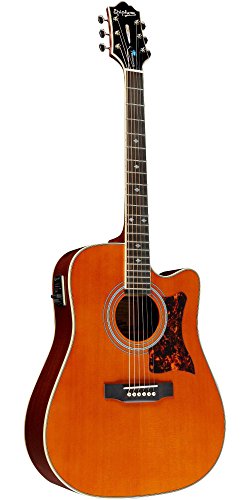 Our Great Value choice has to be Epiphone's acoustic electric guitar, it's a wonderful product that comes at a great price. If you are looking for a new guitar or if you are buying your first one, Epiphone has got you covered with this inexpensive, high-quality product.
If you are on a budget or simply don't know if you will take to playing the guitar, this is the best choice you could go for. There are two design choices you will be able to choose from, the neck is one-piece and made from mahogany and the bridge is made from Rosewood.
When plugged in, this guitar will provide you with many possibilities and options, like the magnetic and piezo pickup systems for acoustic guitars.
With these, you can tailor your guitar to have the best sound to suit you and your style of playing precisely. The Epiphone also has a large guitar body shape, which is perfect if you want to get a lot of mid and low frequencies when playing. Playing loud and/or live is definitely wonderful with this guitar thanks to the richness of the sound that is fulfilled when playing at top volume!
Our Great Value product has to be this Epiphone! It's made of sturdy mahogany and the guitar sounds fantastic when played live, it's one of the best purchases you could have around this price range!
Conclusion
Acoustic electric guitars can be expensive, and it can be hard to choose a good guitar when industry giants offering you their best products at every corner surround you. The best solution is to go and test which sound fits you most at a local guitar store, or simply go online and check the samples! Guitars can really give out good vibrations, as this study shows!
Each of the guitars we have mentioned in this buyers guide have features that make them special, and it's definitely up to you which of those will fit you! Regardless of which guitar you end up going for, we wish you all the luck in finding your new best playing companion!
If you've enjoyed this review by Music Critic, please leave a positive rating:
[vc_separator