Our guide will help you find the best hollow body and semi-hollow body guitars on the market. These guitars have been rocked on the stage and in the studio ever since the 1930s because of the beefy sound they deliver. They sound just as good amplified as they do acoustically.
If you're looking for electric-acoustic guitars on a budget - click here. Looking to take the full plunge into all-electric? See our review on the top electric guitars below $1000 here.
Although many guitarists love to play these heavy-duty guitars, few know how to pick the best. With so many axes to choose from, it can be challenging for a beginner to know where to start. So, what are the best hollow body and semi-hollow body guitars for newbies?
When buying a guitar for the first time, there are some accessories that you should purchase to make your life easier. One of these accessories is the mighty Metronome! A Metronome will help you keep perfect time.
In this guide, you'll get all the details you'll need to choose your next guitar. With a review of the 10 best semi-hollow and hollow-body guitars, as well as a handy buying guide, you'll have all your questions answered.
At a glance:

Our top 3 picks
Our team's top 3 recommendations
Best Overall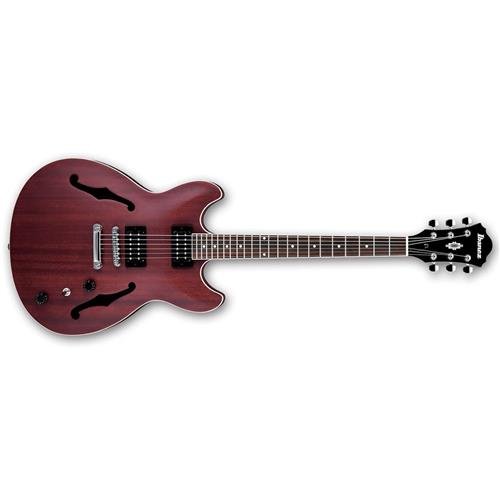 Ibanez AS53TRF Semi-Hollow Electric Guitar

ACH Pickups for a Warm Tone and Quick Response
Slim and Comfortable ArtCore Set-In Neck 17th fret Joint to Provide Comfortable Access to Higher Notes
Sure Grip II Knob Support
Premium Quality
Gretsch G9520E

ACH Pickups for a Warm Tone and Quick Response
Slim and Comfortable ArtCore Set-In Neck 17th fret Joint to Provide Comfortable Access to Higher Notes
Sure Grip II Knob Support
Great value

Epiphone Riviera Custom P93 Semi Hollow Body Electric Guitar

ACH Pickups for a Warm Tone and Quick Response
Slim and Comfortable ArtCore Set-In Neck 17th fret Joint to Provide Comfortable Access to Higher Notes
Sure Grip II Knob Support
View the Best Semi-Hollow and Hollow Body Guitars Below:
1. Ibanez AS53TRF Semi-Hollow Electric Guitar
Back in 1945, a Japanese man called Hoshino started distributing Spanish guitars that were named Ibanez. After 15 years of successfully selling these guitars, Hoshino purchased the Ibanez brand name. Ever since then, Ibanez has been making funky-looking guitars that it has sold all around the world.
From semi-electric guitars to accessories, Ibanez produces everything for musicians in an affordable manner so one can unleash their potential and improve their skills quickly.
The AS53TRF guitar by Ibanez is another example of an affordable, high-grade ax. The AS53TRF was designed to handle every genre possible, so no matter what sort of must you're into, this guitar makes sure that you'll be able to play it. It's a great choice in terms of versatility.
Feedback isn't an issue with this guitar either. Why? It has pickups that are mounted into a sustain block so that feedback is eliminated but sustain is enhanced. The ACH pickups deliver a gorgeous, warm tone and offer a quick-response experience.
No matter your level, from a beginner to a pro, this guitar will offer you easy playability. The 17th fret joints allow you to access higher notes with ease and comfort. It's an enjoyable guitar to play.
Pros:
+ ACH Pickups for a Warm Tone and Quick Response
+ Slim and Comfortable ArtCore Set-In Neck 17th fret Joint to Provide Comfortable Access to Higher Notes
+ Sure Grip II Knob Support
Why We Liked It - This Ibanez semi-hollow guitar ticks all the important boxes, it's got ACH pickups, Sure-Grip II, and allows for comfortable access to the whole of the fretboard. It's a safe option for guitarists of all levels.
Who Are Hollow Body Guitars Suitable For? - Hollow body guitars are primarily used in jazz and blues. They produce soft, articulate tones that resonate more naturally. They have a warmer, more acoustic tone - hence why they're often also called semi-acoustic guitars. Many guitarists fall in love with the tone of hollow bodies but they are very different from standard electric guitars.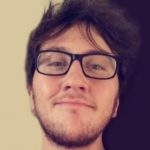 Next on our list is this Gretsch guitar that's an absolute dream to play. Typically for Gretsch, this product has been made from high-grade materials, with it featuring a basswood top, body, and back, as well as a nato neck and walnut fretboard.
The materials used for this guitar don't just contribute to the rich, warm tone that the instrument offers. They also help to aid playability. The neck and fretboard are a dream to play, which can be something that's lacking with guitars in the same price range.
The standout feature of this Gretsch, however, is the electric pickup. It means that this guitar sounds fantastic when amplified. When some reverb is added into the mix too, the sound has to be heard to be fully appreciated. You also don't need to worry about static when this ax is amplified too as the pickup ensures smooth, clean, and crisp sound all the time.
Pros:
+ Great Value
+ Exceptional Pickup
+ Smooth Playability
+ Suited to Blues, Rockabilly, and Bluegrass
+ Cool Looks
Why We Liked It - It's a beautiful guitar that includes an incredible electric pickup, plays like a dream, and is very reasonably priced.
3. Epiphone Riviera Custom P93 Semi Hollow Body Electric Guitar
Epiphone is one of America's oldest and well-loved manufacturers of semi-hollow body guitars. It was founded back in 1873. It's a brand that's known for making versatile guitars that are suited to all styles of music. It's a brand that's known for combining conservatism and innovation to create popular, affordable instruments.
The Riviera is a classic Epiphone guitar that's popularity endures to the current day. This Riviera is an updated version that includes all the essential vintage features with a few new twists thrown in. It offers a slightly different tone, as well as a distinctive look.
The Custom P93 is loaded with three Epiphone "Dogear" Alnico-V P-90 pickups critical for the gorgeous tone it delivers. It includes that classic ES-style body and is given a beautiful wine-red finish.
Key to the playability of this instrument is the Bigsby B70tremolo plus. The three Epiphone "Dogear" classic P-90 pickups with alnico magnets, individual volume pots, and one master tone, so you have the utmost control over your sound.
This semi-hollow body guitar comes with a stunning wine-red finish that includes gold hardware extending to 14:1 ratio Wilkinson machine heads. Furthermore, these heads promise a whole new level of superior tuning stability and accuracy. They are arguably the best on the market.
Pros:
+ Warm and Clear Output Makes it Ideal for Jazz, Blues, and Country
+ 3 Epiphone "Dogear" Alnico-V P-90 Pickups
+ Wilkinson Machine Heads Provide Superior Tuning Stability and Accuracy
Why We Liked It - The Riviera is a classic, and this updated version is easy to fall in love with. The P90 pickups deliver a gorgeous, luscious tone suited to a wide range of musical genres. This ax has to be heard to be believed.
Electroacoustic Guitars: Avoid the Confusion - Hollow body and semi-acoustic guitars are the same thing. They're electric guitars with hollow bodies which affect the character of the sound to make it sound more acoustic in tone. Electroacoustic guitars, however, are acoustic guitars that are capable of amplification using internal pickups. Electroacoustic guitars are not the same as hollow-body guitars.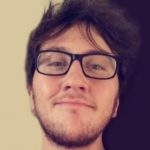 4. Epiphone ES-339 Semi Hollow Body Electric Guitar
Epiphone guitars had developed a stellar reputation since the company's founding back in 1873. No matter what Epiphone instrument you pick, you're always guaranteed impeccable quality for an affordable price.
The king of the classic shape semi-hollow body guitars is the ES-339 PRO by Epiphone. It was designed to emulate those classic Epiphone guitars that rocked the world back in the 50s and 60s.
The reduced size, ES-style body, and alnico classic pro pickups make the ES-339 the complete package so that guitarists can enjoy a vintage touch with advanced style and sound.
Pickups are the heart of any semi-hollow body. The ES-339 by Epiphone features alnico classic pro humbucker pickups in the neck and bridge positions. The three-way pickup selector provides a huge variety of tones and features a push/pull coil tap.
The smaller body of this guitar also helps to enhance playability. It's lighter than similar guitars for the same reason. It's a typical Epiphone product in that it suits guitarists of all levels.
The price tag is hard to beat too. After all, when it comes to value-for-money, then you can always be guaranteed that you'll get it from Epiphone. It's quite simply a gorgeous, user-friendly guitar for guitarists of all levels.
Pros:
+ Smaller Body for Easier Playability
+ All Nickel-Plated Hardware Ensures Durability
+ All-New Epiphone ProBucker Humbucker Pickups
Why We Liked It - The small body makes playing this guitar a dream (click here for the even smaller Ukulele!) But playability isn't the only feature we loved about it. The tone is exceptional too, which is down to those famous Humbucker pickups. It's ideal for beginners too.
5. Ibanez Artcore AS53 Semi-Hollow Electric Guitar
Who doesn't love Ibanez? Over the years, we've never come across anyone who has criticized this stellar company. Ibanez just has a passion for creating gorgeous instruments that no one can hate. Its guitars are always funky in appearance as well as impressive in tone.
The price is always hard to beat too. It makes Ibanez guitars an affordable choice for beginners of all ages. But the quality is also good enough for world-famous rock stars. We've lost count of the number of rockers we've seen with an Ibanez strapped to their shoulders.
Ibanez doesn't just make electric guitars. It does semi-hollow body guitars too. The Artcore guitar was released in 2002 to cater to the taste of semi-electric guitar fans. And, boy, is this one super guitar. It's no wonder that it's become so popular over the last decade.
Artcore combines affordability and quality, making it the choice of many musicians from versatile genres like blues, country, rock, and jazz. This guitar can be played smoothly and quietly, or it can be used for rocking out hard. It's entirely up to you how to play this versatile guitar.
This semi-hollow body guitar is known for its tone, sustain, and the way it holds the tuning. Each of these features is outstanding. ArtCore is here to push the boundaries of music.
The Infinity R pickups featured in the AS53 are not like other pickups. These pickups feature warm, balanced articulation and great response. It's a guitar that has to be heard because the tone is just gorgeous.
Pros:
+ The Top, Back, and Sides are Made from Sapele Wood
+ Master Volume and Master Tone Control Knobs
+ Infinity R Pickups
Why We Liked It - It's one of the best performers in this price range. It's a truly stunning guitar that delivers remarkable value-for-money. As with all Ibanez guitars, then you can be assured of long-lasting quality for a very low price.
6. Ibanez AG75BS Artcore Hollowbody Electric Guitar
The history of Ibanez speaks for itself. This company has done just about everything when it comes to making guitars. It's offered replicas of iconic guitars from other brands, as well as manufacturing its iconic guitars. With more than half a century of experience, Ibanez has developed a trustworthy reputation. You know what you're getting when you buy Ibanez.
The Artcore series of Ibanez was first introduced in 2002, and who would have predicted that this semi-acoustic semi-hollow body would become so popular? The Artcore series combines elite quality hardware in an affordable price range, making it such an excellent choice for guitarists looking for a great value product.
Diverse genres like blues, country rock, and jazz are all suited to the AG75BS Artcore. It offers a lot of tonal versatility. And you can create just about any sound you might want with it.
The AG75BS offers premium tone, extreme sustain, and fine-tuning ability by Ibanez. This guitar is equipped with classic elite pickups that provide a rich yet nuanced tone with fat low-end on the pickup side. Thanks to the ART -1 bridge, you get improved sustain and tuning stability.
On many guitars, the controls are often crafted with poor quality materials. Still, in this instrument, The Sure Grip III knob is designed for precise control along with non-slip functionality.
Pros:
+ Mahogany Neck and Large Frets
+ Classic, Elite Pickups that Offer Rich yet Nuanced Tone With Fat Low-End
+ Suited to a Range of Genres, including Rock, Jazz, and Blues
Why We Liked It - It doesn't get any better else than AG75BS Artcore by Ibanez. With elite pickups for providing rich sound, large frets, and bound rosewood fingerboard, this semi-hollow body is a superb choice.
7. Gretsch G2420 Streamliner Hollowbody
Ever since 1883, Gretsch has been creating innovative products with a huge amount of passion. Each of its instruments has its own soul. This is why musicians love using Gretsch guitars. They look and sound like a lot of care has gone into them. Ever since its humble beginnings in a Brooklyn workshop to its move to This company has continuously strived to be the best it can be. And it's safe to say that it's impossible to fault Gretsch's achievements.
The G2420 is a big, bold guitar that is highly innovative. It truly breaks with the norms. It's a great guitar for guitarists who also like to challenge the norm. It's a commanding guitar that's ideal for versatile guitarists. It's got modern sonics, updated electronics, and a stylish pickup to give you that beautiful, iconic Gretsch sound, which we think is one of the best around.
How can a guitar like this produce such pristine highs, throaty mid-range, and dynamic lows? Well, the secret lies in the pickups. It has two Gretsch Broad Tron humbucker picks that are designed with tonal versatility in mind. They sound amazing. We think you'll love the tone this guitar offers.
It's got a traditional control layout that's perfect for tweaking your tone and sound. It's got a neck and bridge pickup volume control, as well as a master tone control, a master volume control, and a three-way switching system that ensures you have total control over your guitar's sound.
Pros:
+ Broad'Tron Humbucker Pickups
+ Three-way Pickup Switching With Individual Controls for Volume and Tone
+ Chromatic II Tailpiece Ensures that the Guitar Stays in Tune at All Times Even While You're Rocking Out on Stage
Why We Liked It - It's a great-sounding, gorgeous looking guitar that delivers a tone that cannot be argued with. Each component is of the highest quality, making this hollow-body guitar an excellent choice for the long-term. Gretsch has done it again!
8. Cort YORKTOWN TAB Hollow Body Single Cutaway Electric Guitar
Delivering the best musical instruments isn't easy; you have to be passionate about sound and ready to explore boundaries. Cort has it all. 50 years of experience, detailed know-how, and a desire to continually improve is what makes Cort so well-loved.
Engineers, designers, and every person working for Cort focus on providing instruments that will last generations. Quality components experienced craftsmen, and excellent customer service makes this a next-level company.
Yorktown Tab by Cort carries those same high-level fundamentals with the vintage style to attract high-quality guitarists. The single-cutaway semi-hollow body acoustic design creates killer looks that will look amazing on stage.
The top is made up of spruce, and the back and sides are crafted from maple to give the impression of professionality. Rosewood material is used for the fretboard with a rectangular white pearl inlay.
Classic Rocker-II pickups are at the heart of this semi-hollow body guitar. These state-of-the-art pickups produce hot, vintage, and fat sound. They have been said to be the best, and we agree.
One can genuinely rock the stage with the Yorktown semi-acoustic single-cutaway guitar by Cort.
Pros:
+ Single Cutaway Semi-Acoustic Design
+ TOM Bridge and C-Harp Tailpiece
+ Classic Rocker II Pickups
Why We Liked It - With classic rocker II pickups, a single-cutaway semi-hollow electric design, and separate volume and tone controls, this guitar offers great value and is a safe investment.
9. Ibanez Artcore AF Series AF75T Hollow Electric Guitar
The Artcore series was first made in 2002. Ibanez wanted to create guitars that could be used for blues, country, rock, and jazz. This guitar gives you everything you want. It's designed with soul in mind. And, boy, does it offer you soul, as well as the heart. This guitar is for musicians who play with emotion. The tone it provides allows you to express your feelings through music.
This AF75T semi-acoustic electric guitar features a high-grade maple top, back, and sides to deliver that typical Artcore series look. Speaking about the fretboard, it is made up of rosewood and is contrasted by brilliant Acrylic block inlays to give you a warm feel.
The neck is made from mahogany, which has been known for its reliability throughout the years. An old school vintage vibrato provides country and rockabilly nuances to the rich tones. Similarly, 21st-century roller saddles eliminate that old school tuning problems that guitarists used to struggle with.
The big, full-toned, and well-balanced output is achieved by Ibanez Classic Elite pickups that allow guitarists to push the boundaries of what is possible.
Pros:
+ Mahogany Set-In Neck Delivers Reliability
+ VBF70 Vintage Vibrato Provides Country and Rockabilly Nuances and Rich Tones
+ Top, Back and Sides Are Made from Maple
Why We Liked It - This Ibanez semi-acoustic electric guitar from Ibanez is reliable, great-sounding, and has killer looks. It's the whole package for the price, especially when you consider how quality the set-in neck, chrome hardware, and elite pickups are.
10. Guild Starfire II ST Hollow Body Electric Guitar
Continuing the old-world craftsmanship, modern design, and innovative thinking, Guild Guitars are here to outfield competitors. Guild Guitars are made for the players who are ready to take on stage with full power.
Guild Guitars are known for their old-world craftsmanship, modern design, and innovative thinking. They're a company that continually outfoxes its competitors. Their guitars are made for people who want complete power.
The Starfire II ST guitar by Guild has a Florentine cutaway neck and an extra thin mahogany body. It's a world-class guitar that's designed for guitarists of all levels, as long as they dream of becoming world-class guitarists.
This guitar is equipped with dual LB-1 little bucker pickups, which hold the same quality as original smaller sized humbucker pickups. With these pickups, you hear that unique Guild Guitars sound.
For increased stability and sustain, the Starfire II features a Tune-O-Matic bridge and stop bar tailpiece, so you get that typical Guild sound.
Pros:
+ 2 Neck Pickup Volume and Tone Controls
+ Three-Way Toggle
+ Tune-O-Matic Bridge
Why We Liked It - It's hard to find a guitar that's loaded with so many great features as this one. It's got two LB-1 Little Bucker pickups, a three-way toggle, and a Tune-O-Matic Bridge, making it a superb, world-class hollow body guitar.
Amplifiers for Hollow Body Guitars - Hollow body guitars are best paired with a vintage or valve amplifier. Pairing a hollow body guitar with a Line 6 Spider, for example, is not ideal at all! It's about the full package - the soft, semi-acoustic tones of a hollow body combined with a vintage or analog valve amp sounds sublime.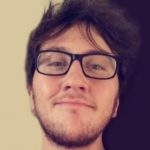 Hollow Body Guitar / Semi Hollow Guitar Buyers Guide
You have read the reviews of our best semi-hollow bodied electric / semi-acoustic guitars above. Now you know which guitar brands are producing what and some idea of what you should go for. However, you're still not ready to make the right choice as the market offers you such a wide range of choices.
This section of our article will explain different parts of guitars, the type of sounds the guitar makes, and give you our three exclusive top picks.
For any musician, especially a young and enthusiastic one, it is important first to know what genre of music he or she will be playing. Young musicians have to be sure of what type of music they will be producing, like jazz, rock, pop, blues, country, or rock. It is important to understand that semi-hollow body and solid guitars each produce different sounds suited to a particular genre type.
So, to start things off, we would begin with explaining in more detail the hollow and semi-hollow body guitars, plus a few words on solid guitars as well.
Semi Acoustic Guitars
As the name suggests, semi-hollow body, acoustic guitars produce the most acoustic-oriented sound. The sound produced is crisp, clear, and natural. Of course, all these features come with little limitations. You can never be good at semi-acoustic guitars if you perform at a mid or high-level volume. This is the reason why you hardly see musicians performing with a hollow guitar during live concerts or other demanding performances. Well, this is probably the only downside of this semi-hollow body. The sound quality has no parallel, which is why it is still favored by music enthusiasts from all around the world. You just can't picture a jamming session without this instrument. Hollow-bodies have the best bass response, and nothing can beat the true round tone of semi-acoustic guitars (click to view a study). These guitars have a niche following. It is also the best choice for anyone who doesn't know how to play but wants to buy a guitar and learn the basics himself.
Semi-Hollow Bodies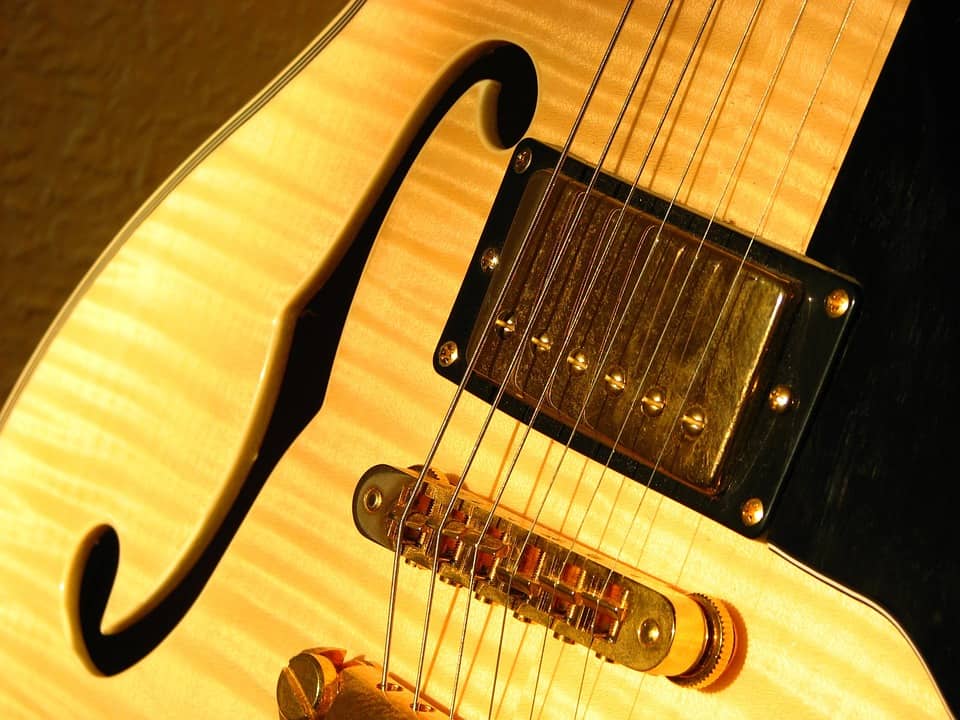 Nothing can deliver better than semi-filled bodies when you want a warmer tone from your semi-hollow body instrument. These guitars are the best at producing pleasing, woody, and resonant sound. Semi-unfilled guitars are just full of harmonic richness. The best thing about these guitars is that they can almost produce a sound similar to unfilled bodies. All you need is the right setting on your amplifier to get the best out of it.
The only downside with these guitars is the unwanted feedback they struggle with. But the use of humbuckers has addressed this issue as well. Semi-hollow body guitars are lighter in weight, making them easier to carry around on stage and in the studios.
Some musicians also believe that these guitars offer the best versatility compared to the other three types in the discussion.
Semi-hollow guitars are best suited to environments where there is a lot of noise, thanks to their low pitch, acoustic sound when they're not amplified.
If you're into jazz music, you are simply going to love these guitars. They are the best for jazzy riffs. Also, guitarists who are inclined more towards early rock and vintage music should go for them.
Solid-Body Guitars
Solid-body guitars should be your go-to guitar if you are looking for sustainability. When compared to their counterparts, these guitars perform like a charm at high amplification. When you are holding these guitars in your hands, you don't have to worry a single bit about the body resonance. Due to this fact, solid guitars are available in a wide variety of shapes and designs.
These guitars usually work in the absence of any resonating chambers. They entirely depend upon amplification. For this reason, they are best suited for the use of effects. Any musician who is into hard rock, punk, metal, or similar rock genre should have at least one solid body guitar in his arsenal.
Now that you know what different kinds of guitars are suited to, it is also important to understand that the use of amplification and different effects can sometimes eliminate major differences between them. However, the difference between the guitars will always be present when it comes to the basics and learning music.
In the end, it usually comes down to these three factors when it comes to choosing a guitar - the feel, the sound, and individual preferences.
To make your search easier, we have decided to pick the best three guitars - please check below.
1- Top Pick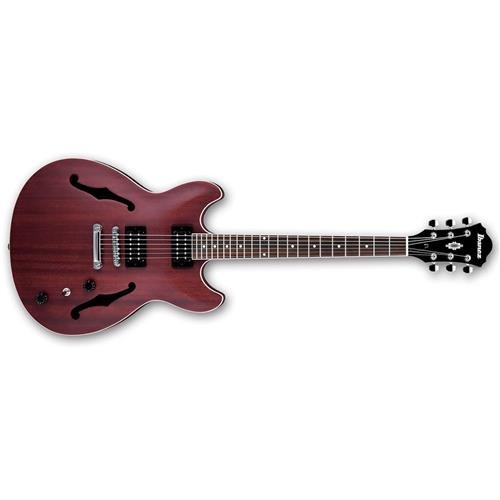 Our best pick from the list above is the Fender Modern Player Starcaster. The selection was never easy as our list above was already well thought out. But when talking about this guitar, there is something special about it. The looks on this guitar are simply amazing. It has off-set, semi-acoustic, cool stripes, and a distinctive headstock, which makes this semi-hollow one of our favorites. Whether you're a professional guitar player or someone new to the game, this guitar has something to offer you.
2- Premium Choice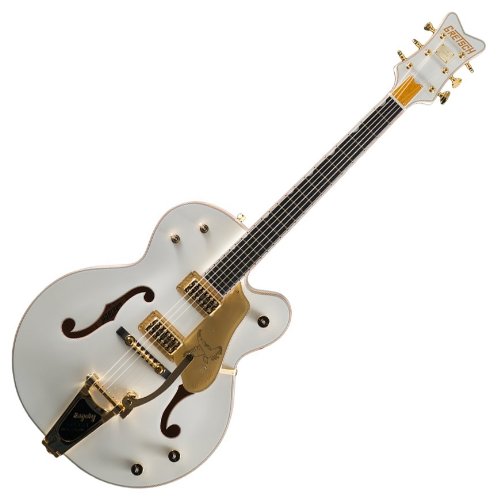 If the price is no object for you, then the Gretch White Falcon semi-hollow body, Electric Guitar is here to amaze you. This guitar is a classic, mostly when we talk about the design. It looks like a violin from some angles. The sound quality is awesome and other specifications like weight, angles, and shape just make it our premium choice.
The materials used to make this masterpiece are top-notch. We have talked to many musicians who own this guitar, and they believe that it feels exceptional to hold. And as you know, it all starts with the right feeling when producing great music.
3- Great Value

Value is important when selecting an instrument. Every musician wants to pay a small amount for an excellent product. But it can be difficult to find instruments that offer that essential value-for-money. Fortunately, we have found a product that does exactly that. It's the Epiphone Riviera Custom.
It won't empty your bank account to buy it, but it will sound amazing when you're on stage or practicing in your bedroom. It's got a laminated wood design as well as a double-cutaway body. It's a cute little guitar that packs a huge punch. If you're looking for the best bang for your buck, then you can't do worse than the Riviera Custom. It is pretty much perfect. It can be used to catch attention or to create music. It can do whatever you want it to.
FAQ's
1- What is a hollow and semi-hollow guitar?
Hollow and semi-hollow guitars might resemble shape and name, but there is a huge difference between them.
Hollow/Semi-Acoustic Guitar
Semi-acoustic, hollow-body guitars were invented back in the 1930s, and they share their roots with electric guitars.
In the 1930s, guitarists were facing difficulties while performing with guitars as the overall volume wasn't even close to other instruments. This was making the situation tough to perform with guitars and other instruments in large orchestras. In 1936, Gibson was the first to try a series of designs that focused on amplifying the signals through a loudspeaker.
The ES-150 by Gibson stepped into the market, and that was it; guitarists went bonkers over the clear sound that this guitar offered. The ES-150 was based on a standard archtop with f-holes embedded on the face of the guitar's soundbox, which resembled a traditional jazz guitar that was counted amongst most desired at that specific time. This guitar was electrically amplified by a Charlie Christian pickup that was a magnetic single-coil pickup. This pickup converted vibrations into electrical signals.
Until the ES-150, pickups came as an attachment, but the new model ES-175 and ES-5 released by Gibson in 1949 came with standard built-in electric pickups making them the first two fully-fledged semi-hollow bodied guitars.
After the ES series's success, Gibson went a step further for musicians who wanted that same 1930s style but with the same versatility and comfort of new solid guitars.
Gibson released the ES-350T to accommodate the growing call.
After the reign of the ES-350T, the ES-175, the ES-5, and the ES-150, Gibson started to innovate. Other companies and Gibson invested in an entirely new type of guitar that featured solid wood between the front and back sections of the guitar's cutaway. This specific type of guitar functioned in both ways, acoustically and electrically, which was the best compromise for all.
Competitors were also fired up. A company named Rickenbacker started designing semi-electric guitars in 1958 after the ownership change in 1954. A German guitar crafter, Roger Rossmeisl, was hired to develop semi-hollow guitars that didn't feature any f-hole mechanism. This series was titled 300. Instead of an f-hole, Roger used a sleeker dash hole on one side of the guitar, and the other side featured a large pickguard. In the past, nobody would have thought that the underdogs – Rickenbacker - could compete with Gibson's shoulder to shoulder.
So, you might be thinking: What differs between a semi-acoustic guitar and other guitars. Right?Semi-electric and hollow-body guitars were chosen for their clean and warm tones, which made them the best choice for jazz communities. As innovations came in, these guitars gathered a popular circle of pop, folk, and blues fans.
On the other side of the story, some guitarists who played in large halls avoided these guitars as they sometimes produced feedback when played at loud volumes. But that wasn't the end of the story, as when rock became more experimental in the '60s and 70's people creatively used that feedback factor to make these guitars a good choice for every guitarist.
Semi-Hollowbody Guitar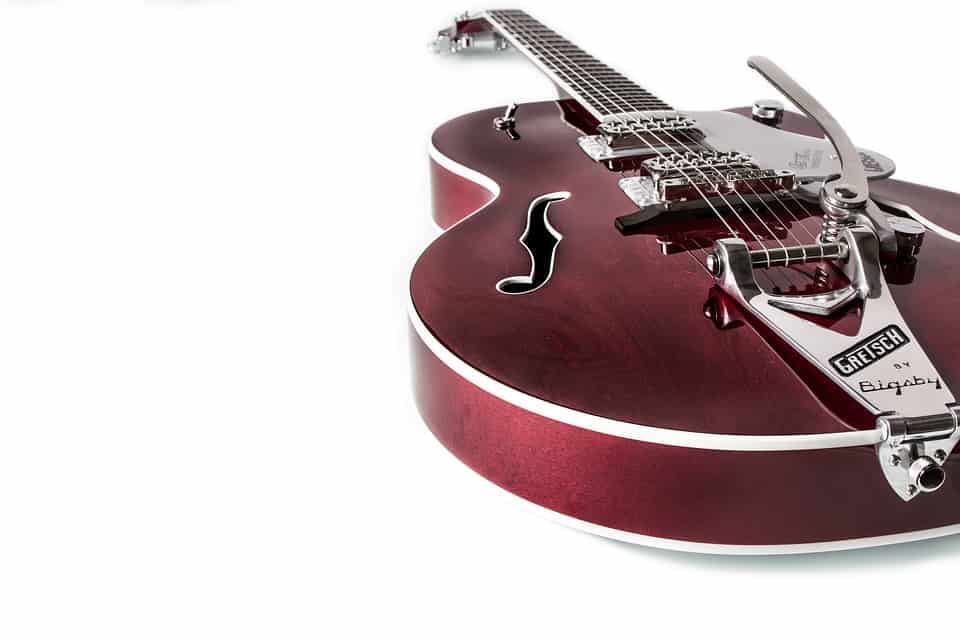 When you combine the sound, functionality, and style of a semi-acoustic, hollow body, you get a semi-hollow body guitar with a solid guitar. Since the 1950s, semi-hollow guitars have been a game-changer as they offer a wide variety of tones with that same characteristic look.
Back in the 1930s, acoustic guitars' popularity (see the physics here) led to the need for a more powerful output that could be heard alongside other instruments. In reply to the demand, companies generated amplified guitars known as hollow-body guitars.
Gibson, Rickenbacker, and other companies innovated hollow-body guitars one after another. While amplifying signals to a high volume, guitarists noted that a howling feedback sound was ruining the whole performance.
In solving that feedback problem, Gibson introduced its first semi-hollow body guitar known as the Les Paul - click to view the different types. The Les Paul was a solid guitar made by attaching a guitar neck to a simple 4" x 4" slab of pine that had a pickup mounted on it. This guitar worked like a charm and eliminated that annoying feedback factor. But it wasn't long until the creator's ideas were put on hold.
Log, who created the guitar, had an idea that was an electrified archtop by Les. In 1942 Les Paul took an Epiphone Broadway archtop and added a steel bar to brace the body while replacing the pickups with his own hand-wound pickups. The invention was titled "The Clunker" which promised stability and feedback resistance.
What is the Sound of a Semi-hollow body guitar?
Semi-hollow body guitars are all about warm dynamics and lovely sustains, exciting overtones, and carved mid-tones. While eliminating feedback and giving you a wide variety of tonal possibilities, this guitar has some serious game.
One cannot measure the versatility provided by a semi-hollow guitar. Suited to almost every genre with its rich tonality, players can count on this guitar to take their playing to a whole new level.
Size and Shape Matters!
Hollow wings make these guitars lighter than a hollow-body guitar. Unlimited amplification potential allows them to have a thinner yet more user-friendly shape. Such capabilities enable them to be comfortable while rocking the stage.
A semi-hollow guitar rules every genre. Combining the warm and rich tone of a hollow-body guitar along with feedback resistance, this guitar will surely unlock the doors of success for you.
2- What makes up the anatomy of an electric guitar?
A variety of elements combine to make up an electric guitar. We'll discuss some of the important ones.
Pickups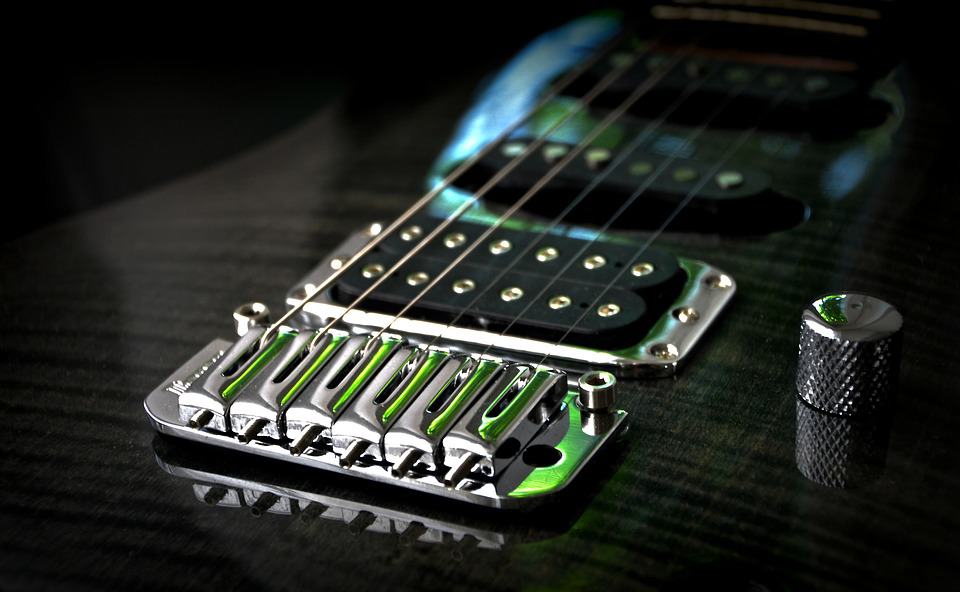 A magnet packed inside a coil of copper wire is called a pickup. When a string is plucked, the vibrations cause a magnetic flux in the pickup, which converts the input into electrical signals.
Passive single coils are the standard pickups for a Fender Stratocaster. This pickup output is bright yet clean but has a lower output result, resulting in a thinner sound.
Another success, the P90 pickup is much larger than a typical single coil, which results in a warmer sound.
The humming effect created in the background often disturbs the tempo that is why Humbucker pickups were introduced. Humbuckers use two magnetic coils operating in the opposite direction that cancels out the humming sound associated with single-coil pickups. This pickup delivers a warm and fat sound that is associated with the blues and rock genres.
Pots
Potentiometer - also known as pots - control the volume and tone. Guitars that have more than two pots separately assign volume and tone to different pickups.
3- What are the most common tonewoods?
Mahogany
Mahogany is a highly dense, heavy wood with large pores and open grains. On the tonal side, it provides good low frequencies, smooth highs, and great mid-range. The sound is a mixture of mellow, soft, and warm tones.
The high density is responsible for excellent sustain levels, and it also makes a guitar less vulnerable to scratches and dents.
Rosewood
This type of wood is usually used to craft the back and sides of guitars and the fingerboards. Rosewood possesses extreme density that makes it an acoustically reflective tonewood.
Rosewood is dark brown and has reddish, orangish, or purplish stripes running through it.
4- What is a pickup, and how can it influence the sound of your guitar?
A pickup converts the into an electrical output so that it can be played through a speaker or amplifier. Inside a pickup, there is a magnet wrapped around in a coil of copper wire.
A pickup is all about picking up the signals generated by strings. Different types of pickups offer separate electrical signals depending upon the efficiency. For instance, humbucker pickups cancel out the humming sound in the background providing a cleaner output.
5- Do different guitar necks have an impact on the sound that is created?
Before getting into the question, let us first discuss what a neck is.
A neck can be a single piece of wood or several pieces glued together then carved into a single shape. Necks can be glued together or bolted on to each other. Mostly, necks are made up of wood, but some companies use carbon fiber for cost reasons.
Now let us move onto the question about the types of neck and how they affect the sound.
Bolt-on neck
The neck is attached to the main body via bolts further held by a mounting plate to increase the stability level. Mounting plates makes it harder to access higher notes, so some companies use a hidden plate.
Set neck
The set neck is attached to the body using glue. Set necks are mostly found in acoustic guitars as electric guitars have to be built at a high standard, and once glued, the neck cannot be adjusted.
This neck provides warmer tones, easy access to higher frets, and more sustain making it the best match for electric or acoustic guitars (click here to see the guide).
Thru-body neck
The thru-body neck extends through the entire body's entire length, making strings, fretboard, pickup, and bridge lie on the same ground. Similarly, the bolts are attached to the central stick via gluing.
Having the quality of extreme sustain and easy access to higher frets, the thru-body neck isn't favored by the mass manufacturers but liked by almost every professional.
So yes! Different type of guitar necks is responsible for providing you with different sounds.
6- What should you look for in an electric guitar?
Body types of an electric guitar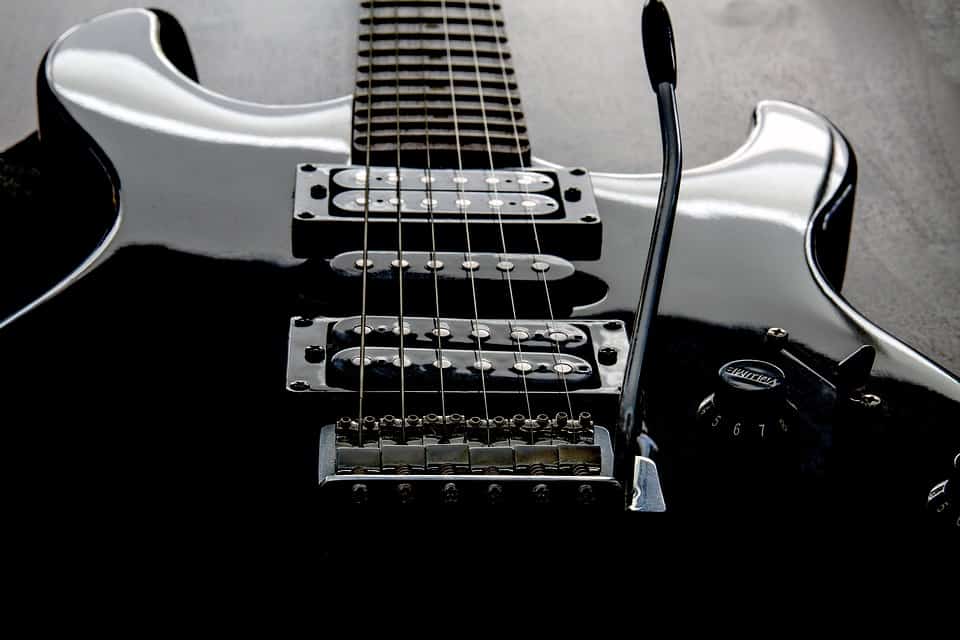 efore stepping further into the debate, one should identify different body types of an electric guitar as each holds its exclusive abilities.
Solid body electric guitars are made from a solid slab of wood. With a range of styles, types of pickup, and decoration, a solid-body guitar doesn't produce as much deep quality sounds as that of a half acoustic-electric guitar.
As suggested by the name, half acoustic guitars have hollow bodies, making them produce deeper quality sounds. This type of guitar features an archtop, but all semi-acoustic guitars are vulnerable to feedback. Known for providing full yet rich tones with deep bass response, guitarists who are fans of jazz find hollow-body guitars appealing.
The younger brother of a semi-acoustic guitar is known as a semi-hollow ody guitar. It features every single quality of its precedent with the ability to eliminate feedback. Along with the feedback elimination, semi-hollow body guitars add stability and sustain, all thanks to a solid center wood block. From blues to jazz, this guitar can handle everything you throw at it.
Pickups
After examining the body type, one must look at pickups, as they have the most significant effect on the way guitar sounds.
The first pickup was composed of a single magnet with fine wire wrapped around it, known as Single-coil pickup. When strings are played this pickup captures the vibrations and converts them into an electrical signal. The tone is bright and crisp but prone to producing hum and interfered with by strong magnetic signals.
To eliminate the background hum and to refine the output, humbucker pickups were designed. Two opposite charged magnets are arranged in series to cancel out the buzz. Likewise, they have a thicker, louder, and more powerful tone when compared to single-coil pickups.
Now look for a guitar with humbucker pickups, so you don't have to worry about unwanted hum.
Know your budget
At last, know your limits and don't overspend or look outside of your budget. Burdening yourself with a high-tech guitar or buying a super cheap guitar isn't a good option. Stay reasonable and pick according to your needs to get the best option for you.
If you liked this review by Music Critic, please leave a positive rating:
[vc_separator