If you're looking for the very best classical guitar under 500 dollars then you'll be well aware of how beautiful this instrument is, both in terms of looks and sound. You'll also know that it's possible to purchase a high-quality version for a budget price. But you might not yet know which one to choose, as there are so many on the market. Picking the right classical guitar doesn't have to be difficult. If you are, however, a little overwhelmed by the choice, then you've come to the right place. You might be interested in also looking at acoustic-electric guitars under 500 dollars.
In this article, you'll discover our ten favorite classical guitars, as well a be provided with all the essential information to make your purchase as easy as possible. Our recommendations all deliver superb sound quality, are constructed to a high-grade and will appeal to musicians of all levels, as well as being available in a range of budgets. Make sure you have a top-quality set of classical guitar strings to get off to a flying start! Got a bigger budget? See our review on the top classical guitars for under 1000 bucks here.
At a glance:

Our top 3 picks
Our team's top 3 recommendations
Best Overall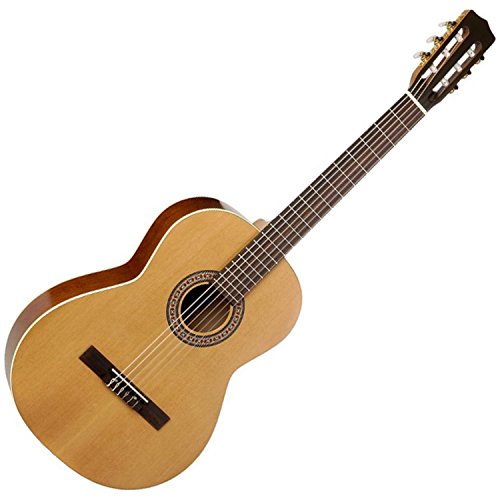 La Patrie Etude

Solid cedar top
Radiused fretboard
Simple, no-frills design
Premium Quality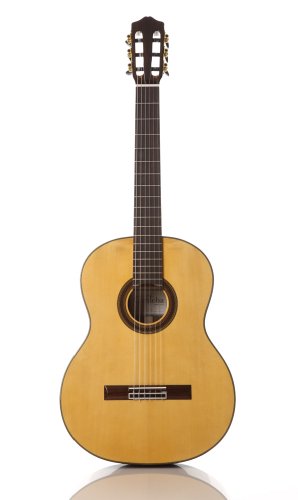 Cordoba C7 CD

Solid cedar top
Radiused fretboard
Simple, no-frills design
Great value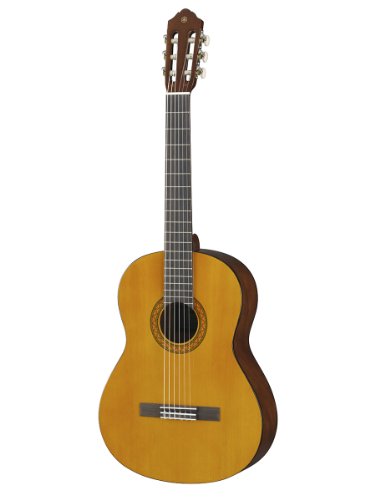 Yamaha C40

Solid cedar top
Radiused fretboard
Simple, no-frills design
What are the Best Cheap Classical Guitars under $500 in 2023?
Having been on the market for over a decade now, this La Patrie classical guitar has earned countless fans during this time. We're certainly part of that group of admirers too. It's a no-frills guitar, with a simple design, and it delivers a crisp, clear sound. It's designed to make learning and playing as easy as possible without it being loaded with unnecessary extras that most budding guitarists won't require.
The slightly curved fingerboard helps your fingers to find their place, which improves technique, and this means that you will be able to play complicated pieces of music in no time. This is an awesome feature for beginners, in our opinion. It also allows for an easier grip of the guitar strings making them easier to play.
The tusq nut width and compensated saddle help the guitar achieve clear and smooth intonation regardless of how it has been tuned. The sides are laminated in a wild cherry hue and the cedar soundboard helps you get a diverse and unique sound from your guitar which is well-suited to a diverse range of musical genres. If you're looking for a gorgeous sound combined with a thoughtful design, then this guitar should be considered, especially if you're a novice or early in your journey with this lovely instrument.
Pros:
+ Solid cedar top
+ Radiused fretboard
+ Simple, no-frills design
Why We Liked It - This guitar by La Patrie has been popular for a long time, and we're big fans for many reason, one of which is the pressure tested cedar top that remains solid and intact even after hours of play. When the price is taken into account, this instrument delivers exceptional value-for-money. A safe pick, in our opinion.
Strings - If you're a beginner just learning the ropes of classical guitar, you'll want to invest in a guitar with nylon strings, as opposed to steel strings. This is because nylon strings are easier to play as a beginner due to the lightness of the material which takes less finger strength to pluck.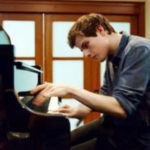 This is another popular classical guitar in the under $500 price range that features nylon strings and delivers beautiful sound quality. The solid European spruce top of the Cordoba C7 cd will is key to the rich tone and powerful projection. It's also a durable material which means that you can rest assured that it won't break anytime soon. The Indian rosewood back and sides are also highly durable and add to the gorgeous looks of this affordable instrument.
Another plus is that Cordoba provides customers with a gig bag as part of the package. This is a superb feature, in our opinion, as hard-shell cases can be expensive, so it enhances the value-for-money of this product because you won't need to purchase a gig bag separately. It also means that you can take your guitar traveling, and to practice sessions, guitar lessons, tours, studio jam sessions, etc.
Cordoba also prides itself on attention to detail and quality control. Its guitars go through a rigorous testing procedure before being shipped off to customers. This procedure includes the guitar being tuned using the tuning pegs, the frets being leveled, and the action will also be checked. The volume and clarity of this Cordoba c7 cd are fantastic. It's hard to find another guitar that sounds this good for this price!
Pros:
+ Solid spruce top
+ Comes with gig bag
+ Great projection
Why We Liked It - If you're looking for a good combination of affordability, functionality, and performance, then this Cordoba classical guitar is an excellent option, in our opinion. The Indian rosewood is a premium feature that you won't find on other budget guitars. It's an all-round, superb guitar that we can highly recommend. Alternatives to this product that you could consider are the Cordoba C5 acoustic nylon string classical guitar and the Cordoba fusion acoustic guitar - click here for the top acoustics of 2023.
Yamaha is one of the most popular brands when it comes to musical instruments. It's easy to see why. This affordable, high-quality classical guitar is an excellent example of what Yamaha does so well. As always with Yamaha products, you always get the sense that they should cost double the price. That's why value-for-money is always one of the key reasons why people invest in Yamaha instrument.
Let's have a look at the materials used. The Indonesian mahogany back and sides ensure that this guitar is strong and durable, making it capable to withstand more than its share of accidental bumps and knocks. The melamine gloss finish helps the C40 stay fresh and like new for years. The mellow sound is easy to fall in love with too. It's ideal for beginners, we think, as it is more understated than overly full of character, which makes it a versatile choice, suited to a huge range of genres.
Pros:
+ Mellow, crisp sound
+ Low action
+ Gloss finish
Why We Liked It - It's a typically high-quality product from Yamaha. For the price, it's hard to argue with. A safe choice, as you'd expect from Yamaha. We love how it sounds too!
Wide Neck and Fretboard - Classical guitars generally have wider necks and wider fretboard than standard electric and acoustic guitars have. This might pose difficulty for people with small hands or people who have ingrained habits in playing standard electric or acoustic guitars, so there might be an adjustment period getting acclimated to your classical guitar.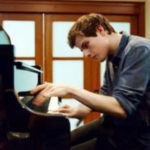 4. Cordoba Dolce 7/8 Size
If you're looking for a guitar that you can take on trips without worrying about its weight, then the Dolce is exactly what you're searching for. It's a very lightweight instrument that delivers surprisingly powerful and rich sound. The solid Canadian cedar top is stable and supports the strings and weight of the guitar flawlessly.
If you are looking for a rich, full, resonant sound then this guitar is a wonderful choice. It delivers projection that many of its peers in the same price range just aren't capable of. The tuning pegs are also high-quality and they ensure that tuning is stable, as well as easy to achieve, even if you're a novice. It also features Savarez strings that also contribute to the instrument holding its tune very well. If you prefer a deep bass guitar sound, then you'll like how the Cordoba Dolce performs on the low end.
This is an affordable instrument that is ideal as a first guitar or for use for practices and rehearsals as you improve your skills. It won't break the bank, but it will deliver superb performance for that budget price tag.
Pros:
+ Full, mellow sound
+ Fantastic intonation
+ Gorgeous appearance
Why We Liked It - This guitar delivers powerful profection, a rich, mellow sound, and it is very affordable too. The lightweight hollow body of the guitar is perfect for transporting it, and the Savarez strings will help to ensure that you don't need to retune it every time you pick it up. It's a lovely, budget-priced classical guitar that we can highly recommend.
This customizable, Yamaha classical guitar offers that well-known value-for-money guarantee that we expect from this world-famous brand.
You have several choices when it comes to customizing the product before purchasing it, such as choosing the style of the top of the guitar, of which there are three options: a solid cedar top, a solid spruce top, or a simple spruce top. There are also different styles to choose from, such as a classic acoustic or an acoustic-electric guitar (click here for the top 10). The natural matte finish helps this guitar stand out without making it too showy or flashy at the same time.
The rosewood fingerboard contrasts exceptionally well with the hue of the cedar top. The guitar has 19 frets and has fantastic low string action, which is a feature that more expensive guitars have. The tone has to be heard to be appreciated. And the projection is equally as impressive.
If you are a fan of traditional songs, then the loud, dry, woody tone will certainly appeal to you. The performance of this instrument is stunning when the price is taken into account. It's just another fantastic Yamaha product that we were very impressed by.
Pros:
+ Low string action
+ Customizable
+ Wonderful tone
Why We Liked It - This classical guitar from Yamaha has it all. The sound, tone, and projection are all exceptional. And the ability to customize it is another big plus. It's an excellent choice if this is the instrument that you pick.
6. Ibanez GA Series GA5TCE
This Ibanez guitar is very popular and it's easy to see why. It looks fantastic, which we all know is something that Ibanez always offers with its instruments. The gold top fits perfectly with the dark mahogany back and sides. The thin line body allows you to easily access the higher frets without any trouble thanks to the cutaway located on the left-hand side of the guitar. The neck is made of mahogany and goes up to the 14th fret.
The narrow neck is very comfortable to play. It doesn't feel bulky when held like steel-string acoustic guitars' necks tend to. This, of course, means that this guitar is equipped with nylon strings, and thanks to it being both a classical acoustic guitar as well as an electric guitar you are provided with an Ibanez piezo pickup system for the acoustic, and a 3-band EQ that allows you to amplify your nylon strings with an amp, which is ideal for live performances.
This model is well-suited to guitarists of a range of levels, from beginner to intermediate. It has been built to a high level and is certain to endure countless hours of jamming and performing.
If you're looking for an instrument that will take you to the next level without emptying your wallet, then the Ibanez GA is a fantastic choice because of its gorgeous sound combined with quality craftsmanship. Ibanez is known for making great electric guitars for under 1000 bucks, but this product is proof that it knows how to make a superb classical guitar too.
Pros:
+ Narrow neck
+ Includes Ibanez piezo pickup system
+ Equipped with nylon strings
Why We Liked It - Ibanez is a popular brand in the guitar world, and it's easy to see why. It makes fantastic electric guitars, and this acoustic electric guitar (click for under 1000) by Ibanez is no exception. If you are looking for a budget guitar that delivers wonderful tone, then this product will be for you!
If you are looking for a nylon string guitar that doesn't cost an astronomical price, then we think this one might be up your street! This Antonio Giuliani guitar comes in a bundle that includes all the accessories you could ever ask for.
And, on top of these extras, all Giuliani guitars come with a lifetime warranty and a 45-day money-back guarantee if you're not satisfied with the quality. If you don't like the product, all you need to do is pack it up and return it! And no matter what happens to your guitar - whether it arrives damaged or you notice some inconvenient craftsmanship inconsistencies - the lifetime warranty will have you and your guitar covered.
All the frets are polished to ensure a lot of comfort when playing and the Indian rosewood back and sides combined with the solid Canadian cedar top gives you a warm, rich sound that is truly gorgeous, in our opinion.
Pros:
+ Lifetime warranty
+ Comes with case
+ Rich and smooth tone
+ Solid Canadian cedar top
Why We Liked It - If you are looking for a guitar that comes packed with great accessories like a guitar tuner (click for full guide), capo, and extra string set as well as a case, then this bundle is a superb choice. The solid Indian rosewood and cedar solid woods combine perfectly to creat a luscious, rich, and warm tone too. It's an excellent budget choice.
This Yamaha guitar is special. When purchasing this product you have two options to choose from. You can choose for the top to be made of cedar or spruce wood. The fingerboard is made from ebony and the bridge from rosewood. These materials give the guitar a very original honey and chocolate that makes it stand out from the crowd.
As with all Yamaha instruments, this classical guitar is built to last, with the construction sturdy enough to withstand years of use. It's designed to appeal to guitarists of all levels, and the sound is so good that you can grow with the instrument and not feel that it holds you back, which is sometimes an issue with low-price, beginner guitars.
Another element of this instrument that we loved is the rosette, which features a mosaic design and enhances the already beautiful looks of this product. It's a lovely guitar that we think you'd enjoy playing.
Pros:
+ Solid build
+ Resonant sound
+ Appealing design
Why We Liked It - It's easy to see why this guitar is so popular around the world. It's a solid, authentic instrument that performs exceptionally well and is perfect for any beginner or experienced players who want a cheap guitar to practice with or take on holiday.
9. Jasmine JC27CE-NAT J-Series
This guitar's solid cedar top is made to endure a lot of wear and tear, as are the sapele back and sides, and the dark cherry chocolate colored fingerboard and bridge. If you are looking for a guitar with a classical look that also has a very appealing outer design, even with simple wood color combinations, then this instrument is a wonderful choice.
The slim neck helps you navigate the fretboard easier and the natural gloss finish helps enhance the beauty of this instrument. Jasmine is a manufacturer that takes its customers' feedback seriously, and constantly strives to improve its products based on what its customers have said, that's what sets it apart from a lot of other guitar manufacturers. The advanced classical bracing system has quarter sawn braces that give you excellent stability while the top remains as clutter-free as possible.
Pros:
+ Advanced classical bracing
+ Slim neck
+ Attractive design
Why We Liked It - This is a solid guitar that has an advanced bracing system which helps your guitar resonate very clearly. If you are looking for a clear and rich sound that is supported by a well-made rosewood fingerboard and cedar top, this is the guitar for you!
10. Alhambra Classical 1OP-US
Alhambra is another brand that gives its customers options as it allows you to customize the product before purchasing it. You have the choice of the traditional classical and cutaway alternative shapes. For guitarists who struggle to reach the frets at the bottom of the fretboard, then the cutaway shape is recommended.
There are also two styles to choose from when buying this guitar. The styles include a high gloss finish and an open pore finish. Also, depending on what color scheme you like better, you can either order the solid red cedar guitar or a solid Canadian cedar version.
Released in 2016, this guitar is still very new to the market but it has already conquered the hearts of many beginner and experienced players. When purchasing this guitar you also get a soft case to help keep your instrument safe and sound.
Pros:
+ Comes with case
+ Many design options
+ Lightweight
Why We Liked It - It's a durable, lightweight guitar that comes in a variety of styles and shapes, which makes it likely that you'll find one that suits your needs. Alhambra provides its customers with a soft case to help keep their new guitar safe, which is another plus. One other big advantage is the very reasonable price tag.
Size - If you're purchasing a guitar for your child, you'll want to decide whether the best fit will be a 1/4 sized, 1/2 sized, or 3/4 sized. These will be best for 5 years old, 8 years old, and 12 years old respectively, though these are of course just estimates, and specific measurements should be taken before purchase.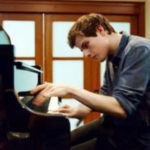 Budget Classical Guitar Buyers Guide
What to look for when buying a Classical Guitar Under $500
It might seem overwhelming when confronted with so many classical guitars under $500 to choose from, but it isn't a difficult process to pick the right one. You firstly need to establish your skill level, so that you can pick one that's going to perform well enough for your abilities. You'll also want to establish your budget. Of course, you know your top limits, but if you only want to spend a few hundred bucks, then make sure to only look at guitars that cost this amount. Above all else, the two most important features of this instrument are how it sounds and how well it has been built. Good craftsmanship can mean that the guitar will be in your arms for years to come.
Guitar Bundles
If you're a beginner, then you'll want to look out for a guitar bundle. This is a much better value-for-money option than simply buying a guitar on its own. Many of the top manufacturers offer these bundles, and it's a fantastic way to save money. It will also get you ready to start playing right from unboxing. Some of the most common accessories that you'll find in a bundler are tuners, capos, and extra string sets.
It's important to note that while bundles can save you money, there is always the risk that the accessories they come with aren't of the highest quality. You're better off choosing a reputable brand, such as Yamaha, as you're then more likely to receive high-grade accessories, which is what you want. There's no point getting a bundle if the accessories are useless and you need to buy replacements. Check the reviews from other customers to ensure you're buying the best guitar bundle.
Nylon Strings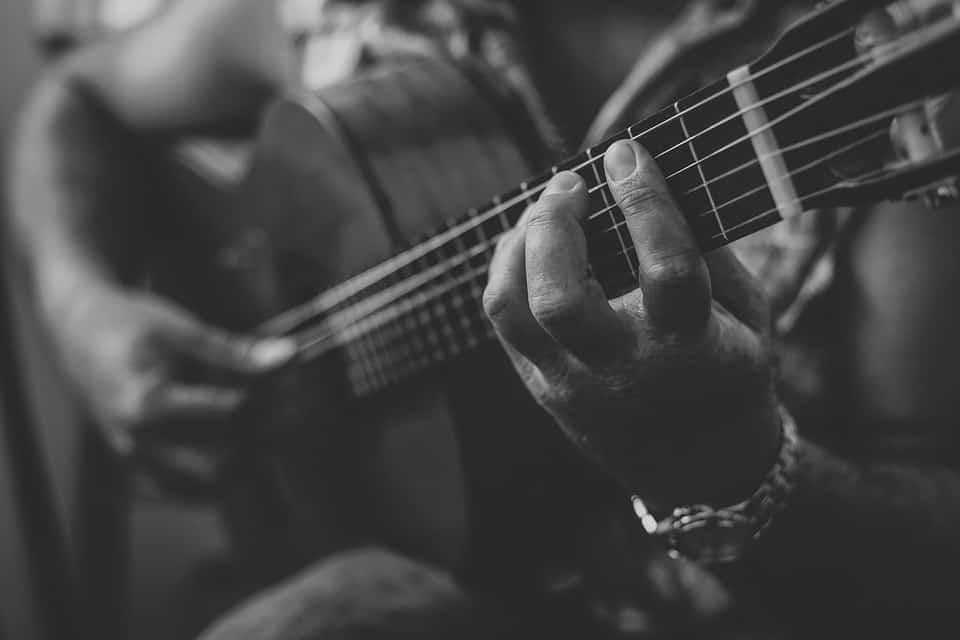 Usually, guitars come with a default set of electric or acoustic guitar strings. It's important to check the brand and quality of the strings in the description of the product or the bullet-point section.
This will help you determine what strings you will be using and upon a bit of research, you will be quickly able to decide if they are any good.
A common problem with buying nylon string guitars from internet retailers is that the product may be well made but the strings that are initially provided with the guitar may make the instrument sound worse than it is. If it doesn't have good quality classical guitar strings, it won't sound the best it can!
Types of Wood
There are at least a dozen types of wood to choose from when buying a classical guitar, from spruce to cedar. It's important to know what kind of wood gives you what kind of sound. The type of guitar wood you end up choosing will also help determine how durable and solid your guitar is. Some solid woods are more hollow sounding, like spruce and maple tonewoods, while some are thicker and have a distinct low, rich sound, like mahogany and rosewood.
What Classical guitar is best on a Budget?
There are plenty of fantastic choices when it comes to buying quality classical guitars under $500, and one of such choices is the Yamaha CG182C. If you are looking for a quality instrument that delivers exceptional value-for-money, then the Yamaha CG is a great option.
Not only does it have two wood tops to choose from, both cedar and spruce, but it's also a beautiful looking guitar that features an understated design. Finding an authentic classical guitar that offers quality sound and affordable pricing can be difficult, but Yamaha has made it possible with this guitar, which is why it's so popular not just with us but with countless satisfied customers around the world.
What Classical Guitar For Beginners Is The Best Value?
The Best Value guitar, in our opinion, has to be the Ibanez GA5TCE. Not only is it affordable for anyone who is on a tight budget, but also it doesn't sacrifice quality to deliver that stunningly low price. Equipped with 14 frets, a narrow neck, and tuner (for your tuning pegs), this classical acoustic-electric guitar is a solid investment, not just for beginners but also intermediate guitarists.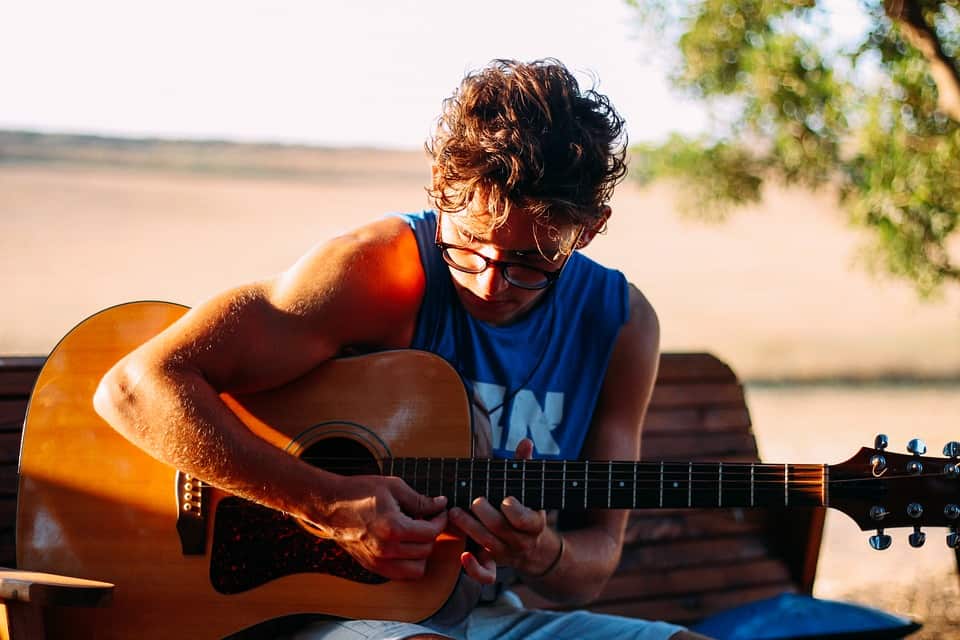 The spruce top helps this guitar achieve a clear and crisp tone that few other guitars in the same price range are capable of providing.
Ibanez is one of the most respected guitar brands when it comes to guitar making, and the Ibanez GA5TCE is no exception.
There is little to fault it. It's a fantastic instrument that has a high-gloss finish and beautiful colors both on the back and sides and it's all available for a very reasonable price, which is why we've chosen it as our best value pick.
Can You Get Classical Guitars For Small Hands?
Of course! If you are looking for a guitar for small hands it is recommended to look for guitars that have the keywords "slim" or "narrow" neck listed in the description. Slim necks are generally much easier to play for people with smaller hands since they allow you to fully wrap your hands around the rosewood fretboard.
You may also want to choose a guitar that is 3/4 size, which is particularly useful if you don't just have small hands but also a petite frame. A 3/4 guitar will still provide you with the same volume and tone as a larger version, it will just be a lot easier for you to handle.
If it's possible to borrow a guitar of this size to experiment with it, then it's recommended, as we think you'll then see just how good the quality is when compared with a larger version. One thing that's also important to remember, is that you should always be comfortable when playing the guitar, as this is the best way to make the most of it, so if you do have small hands, don't settle for a guitar that's too large for you. Instead, simply purchase one that has a slim or narrow neck and perhaps a 3/4 body too.
Editors Choice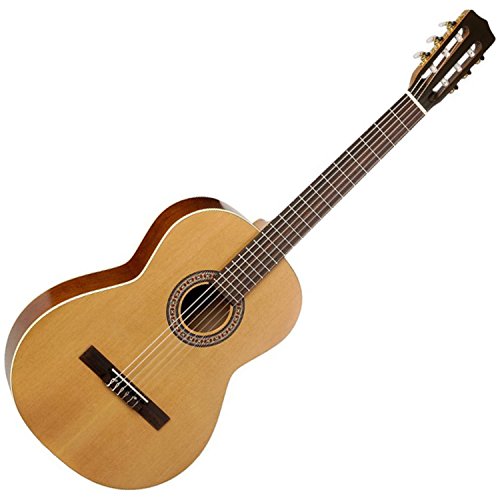 Our Editors Choice has to be this La Patrie guitar!
The pressure-tested cedar top is solid and can endure a lot of wear and tear. The intonation that this guitar delivers is also fantastic thanks to the tusq nut width and compensated saddle.
If you have been looking for a guitar to grow with while you improve your skills, all for a budget price, then La Patrie is a fantastic choice.
The radiused fingerboard is designed to help you play with ease and comfort. La Patrie knows how frustrating it can be to have a fully straight rosewood fretboard that can cut and gnaw at your fingers in an uncomfortable manner. A curved fretboard helps support your fingers in a way that a straight rosewood fretboard cannot. When you curve your fingers around a radiused neck the joints follow suit and wrap around the neck easily, in turn helping the guitarist press down chords, which all makes for an easier playing experience.
Our Top Choice product has to be this La Patrie guitar thanks to its quality sound, well-designed fretboard, and durable craftsmanship!
Premium Choice
Our Premium Choice has to be the Cordoba C7 guitar thanks to its solid craftsmanship and rich, mellow sound.
Cordoba knows how important it is to keep your guitar safe and sound, and many guitars don't come with gig bags or cases, and that's why Cordoba includes a free gig bag with the instrument.
Not only does it have solid rosewood back and sides, but it also has a set of Savarez strings that resonate extremely well and stay tuned for days.
This guitar delivers great volume and clarity and is the perfect product for anyone looking for a budget purchase that delivers quality sound. The rich and crisp tone will help any budding guitarist fall in love with this instrument and inspire them to practice as often as possible.
Our Premium Choice has to be Cordoba's guitar thanks to its fantastic, mellow sound and solid, natural cedar wood top.
Great Value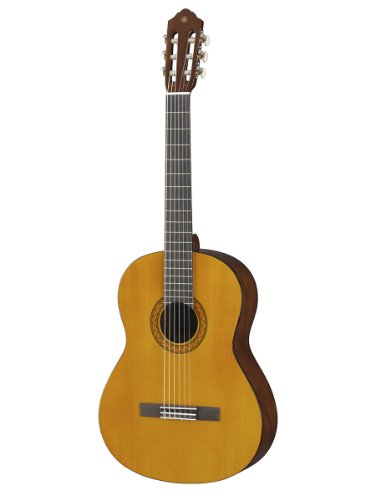 This Yamaha guitar has to be our Great Value pick thanks to the appealing design and the superb value-for-money that the product delivers. It's designed as a beginner's guitar but can also be used by experienced players who want a quality budget guitar to practice on.
The Javanese rosewood fingerboard contrasts exceptionally well with the spruce top and dark, mahogany back and sides. This gives the guitar a unique 'dark and light' effect that we think looks gorgeous.
The melamine gloss finish also enhances the looks and gives the instrument a shimmer when it catches the light.
As ever with Yamaha, it has produced an instrument that delivers quality that far outperforms the budget price tag. It's built to last, looks good, and the sound quality is very impressive too. It offers powerful projection, and we think that it could even be used for small gigs. It's a deserved pick as our 'Great Value' choice. A very good purchase, in our opinion.
Conclusion
Now that you've read this guide, you'll see just how many fantastic classical guitars for under $500 that there are on the market. For anyone who wants to learn guitar then you've got so many choices. All you need to do is read our reviews, choose which ones appeal to you, then do a little extra research. You may even want to see if you can find a video of the classical guitar (click here for the study on classical guitar methodology) being played so that you can hear it in action. It's important just to make sure that you focus on three main areas. Sound quality is the first. The build quality is the second key feature to look out for. And the third is the price. You always want to get good value for money, in our opinion, regardless of the product. If you focus on these three key areas then you'll be assured an instrument that will last you years.
If you've enjoyed this review by Music Critic, please leave a positive rating:
[vc_separator