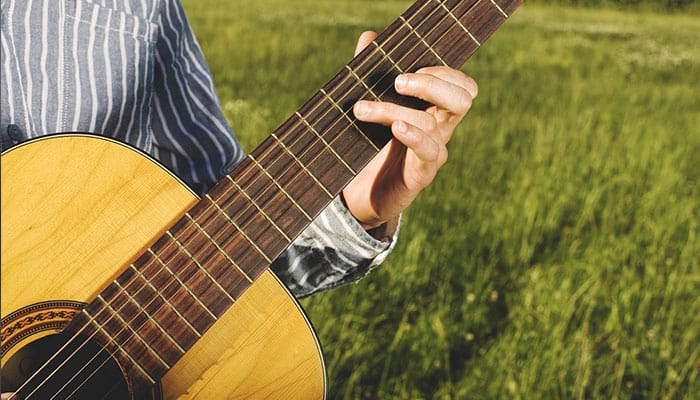 Buying the very best classical guitar under 500 dollars can be an engaging and fascinating journey, especially if you are buying your first guitar ever! You might be interested in also looking at acoustic electric guitars under 500 dollars. If you have run into a wall with all of the different options, and don't know where to go, we have an article that can hopefully solve all of your problems! Choosing the right classical guitar can take a long time... It has to feel right, sound right, look right and perform right. This can be overwhelming for any beginner or even experienced players; making choices that require you to commit to one product for years can be very intimidating.
Since we know how frustrating and scary it can be to go through this search-phase alone, without any recommendations/tips and tricks, we decided to provide all the eager future customers with a list of the products we have found to be the best on the market in their category! Make sure your have a top quality set of classical guitar strings to get off to a flying start! Got more of a budget? See our review on the top classical guitars for under 1000 bucks here.
At a glance: Our top 3 picks
Your shortcut to our team's top 3 recommendations
What are the Best Cheap Classical Guitars under $500 in 2020?
Having been on the market for over a decade now, La Patrie's classical guitar has been a favorite among many customers. It's a simple guitar, with a simple design and clear sound. If you have been looking everywhere for a good product but have quickly found that many of them have useless features, then La Patrie guitar etude can offer you a fuss-free experience thanks to its fuss-free design. The slightly curved fingerboard will help your fingers quickly find their place and you will be able to play complicated pieces of music in no time.
This kind of fretboard is designed to help your finger curve around and grip the classical guitar strings making them much more easy to play, thus making the playing experience more comfortable. The tusq nut width and compensated saddle help the guitar achieve clear and smooth intonation no matter how you tune your guitar. If you are looking for a great sound combined with a good design, the La Patrie guitar etude should definitely be your pick. The sides are laminated in a wild cherry hue and the cedar soundboard helps you get a diverse and unique sound from your guitar no matter what kind of genre of music you play.
Pros:
+ solid cedar top
+ radiused fretboard
+ simple, clear design
Why We Liked It - This La patrie guitar has been on the market for a long while and it is on the top of our list for a few reasons, one of which is the pressure tested cedar top that remains solid and in-tact even after rigorous jam sessions. It's close to impossible to find a guitar that plays this good in the same price range!
Cordoba is another very popular choice of an acoustic nylon string classical guitar among customers who are looking for a guitar priced under $500. The solid European spruce top of the Cordoba C7 cd will help you feel confident in your playing and you can rest assured that it won't break anytime soon, instead it will help you achieve clear and rich sounds. The Indian rosewood back and sides make for a great addition that enhances the design from each side.
Cordoba is also known for supplying its customers with gig bags with every guitar purchase. This is an exceptionally sought-after feature since hard-shell cases can be expensive, and Cordoba knows that you need somewhere to store your guitar when you're not using it. That's why they provide each customer with their very own gig bag so that they can take their guitar on travels, practice sessions, guitar lessons, tours, studio jam sessions, etc.
Cordoba is also known for testing their guitars before shipping them off to customers. They do a free set-up where they will tune the guitar using the tuning pegs, check if everything is alright and up to par and level the frets and check the action. The volume and clarity of this Cordoba c7 cd is fantastic and it's hard to find another guitar play this good at this price!
Pros:
+ solid spruce top
+ comes with gig bag
+ great projection
Why We Liked It - If you are looking for a guitar that has a great price combined with great functionality and sound, Cordoba's guitar is a fantastic choice. When buying this product you can rest assured that you will be kept in good company with the clear volume and sound that this guitar offers you. We think the Indian rosewood is the cherry on top! A good alternative is the Cordoba C5 acoustic nylon string classical guitar or Cordoba fusion acoustic guitars - click here for the top acoustics of 2020.
Yamaha is one of the most popular guitar brands in the music industry, and it's easy to see why their traditional classical guitar is so well beloved. With over 100 reviews and mostly 5-star reviews, this guitar has won the hearts of many since the year 2000 and continues to do so thanks to its affordability and quality. Yamaha knows how important it is to create products that will suit everyone, both sound, price and design wise and that's why they made the C40.
The Indonesian mahogany back and sides help the guitar stay strong and durable no matter what kind of intense practice session you put it through. The melamine gloss finish will help the C40 stay fresh and like new for years. The mellow sound will suit anyone that is looking for a simple, engaging sound and is perfect anyone that is taking guitar lessons. Not only that, the C40 is also listed in the Top 10 in the guitar category on Amazon and is also on the list of Amazon's Choice products. One doesn't have to look far to notice that this guitar is a very popular choice among people looking for an affordable and quality guitar.
Pros:
+ mellow, clear sound
+ good low action
+ gloss finish
Why We Liked It - Yamaha provides its customers with a guitar that is a durable, quality product provided at a fantastic price. If you have been looking for a guitar that will not rob your savings but will still provide you with quality sound that you enjoy and can work with, Yamaha's guitar is the one for you!
4. Cordoba Dolce 7/8 Size
Cordoba's Dolce guitar is well known for its lightweight qualities and classical sound. If you have been looking for a guitar that you can take on trips without worrying about its weight, then the Dolce should be your guitar of choice. The solid Canadian cedar top is stable and supports the classical guitar strings and weight of the guitar flawlessly.
If you are looking for a rich, full, resonant sound then this guitar is a wonderful choice. Many full-sized nylon string guitars fail to have such great projection and full sound as this one; the tuning pegs here are also of high-quality and can help you easily bring your guitar to the tone you want.
The full and mellow sound is the perfect sounds for anyone that is looking for a solid practice guitar that will help them advance both skill and performance wise. The guitar overall is comfortable and the default Savarez brand strings that initially come with the product hold their tune very well.
If you like a deep bass guitar sound that comes with the lower strings, the Cordoba Dolve represents those exceptionally well. If you are looking for a guitar with a mellow, rich sound and great endurance, this is the best option!
Pros:
+ full, mellow sound
+ fantastic intonation
+ appealing appearance
Why We Liked It - The Cordoba Dolce is a guitar that has a sweet, mellow and full sound that will help you be more confident with your playing thanks to its fantastic projection capabilities. The lightweight hollow body of the guitar is perfect for any traveling guitarist and the Savarez strings will help you achieve all the tones you need to have a good performance, with the help of a delicately placed sound hole!
Yamaha's CG122MCH guitar is the go-to guitar for many customers that are looking to combine low-budget shopping with quality content. Yamaha gives us several choices when it comes to customizing the product before purchasing it, like choosing the style of the top of the guitar, of which there are three options: a solid cedar top, a solid spruce top and a simple spruce top.
There are also styles of guitar, you can choose from having a classic acoustic or an acoustic-electric guitar (click here for the top 10). The natural matte finish helps this guitar stand out even though its natural, original design.
The rosewood fingerboard contrasts exceptionally well to the hue of the cedar top. The guitar itself has 19 frets and has fantastic low string action, which many people are surprised to see since that's usually a feature that more expensive guitars have. Many people report this guitar to have a fantastic tone and are easy to play.
If you are into playing traditional classical guitar songs, the loud, dry, woody tone will fit your needs perfectly. The full-sized body guitars tend to allow for a punchy, projecting sound that people with guitars that cost twice as much as this one will envy!
Pros:
+ great low string action
+ many choices available
+ wonderful tone
Why We Liked It - Yamaha allows their customers to choose their guitar tops and styles, this set of options allows the customers to have a control over what kind of guitar they want to have. The sound of this Yamaha is fantastic as is the tone, and the design is simple yet inviting.
6. Ibanez GA Series GA5TCE
This Ibanez guitar has been a very sought-after product when it comes to buying budget nylon string guitars. The gold color of the guitar fits great with the dark mahogany back and sides. The thin line body allows you to easily access the higher frets without any trouble thanks to the cutaway located on the left hand-side of the guitar. The neck itself is made of mahogany and goes up to the 14th fret.
The narrow neck is very comfortable and doesn't feel bulky when embraced like steel string acoustic guitars' necks tend to do. This, of course, means that this guitar is equipped with nylon strings, and thanks to it being both classical acoustic guitars as well as an electric guitar you are provided with an Ibanez piezo pickup system for the acoustic, a 3-band EQ that allows you to amplify your nylon strings with guitar amps to help them perform their best.
This model is meant as a beginner guitar as well as meant for intermediate players that are looking to improve their skills through many practice sessions; this guitar has been made to endure countless hours of jamming and performing.
If you have been looking for a guitar that will take you the next level without completely robbing your wallet, this Ibanez GA is a fantastic choice for anyone that wants quality sound combined with quality craftsmanship. Ibanez is known for making a great electric guitar for under 1000 bucks, but did you know they also made amazing classical guitars too?
Pros:
+ narrow neck
+ includes Ibanez piezo pickup system
+ equipped with nylon strings
Why We Liked It - Ibanez is a very popular brand in the guitar world, and it's easy to see why. They make fantastic electric guitars, and this acoustic electric guitar (click for under 1000) by Ibanez is no exception. If you are looking for a budget guitar that has a wonderful tone regardless, then this guitar is the choice to go for!
If you are tired of looking at nylon string guitars that have astronomical prices and no accessories to help care for them, then we have a great solution for you! This Antonio Giuliani guitar comes in a full bundle with all the accessories you could ever ask for. If you are not convinced yet, all Giluiani guitars are labeled with a lifetime warranty and 45-day money back policy.
If you don't like the product, all you need to do is pack it back up and return it! And no matter what happens to your guitar, whether it arrives damaged or you notice some inconvenient craftsmanship inconsistencies, the lifetime warranty will have you and your guitar covered.
All the frets located on this guitar are polished to help ensure the best comfort when playing and the Indian rosewood back and sides combined with the solid Canadian cedar top gives you a warm, rich sound that is perfect for practicing and playing.
Pros:
+ lifetime warranty
+ comes with case
+ rich and smooth tone
+ Solid Canadian cedar top
Why We Liked It - If you are looking for a guitar that comes packed with great accessories like a guitar tuner (click for full guide), capo and extra string set as well as a case, then this bundle is the best choice for you! The solid Indian rosewood and cedar solid woods used to make this guitar help it easily achieve the beautiful tones that it's capable of producing.
This Yamaha guitar is a special one and it's easy to get intimidated by all the 5-star reviews that it's given! When purchasing this guitar you will have two option to choose from, mainly if you want the top to be made of cedar or spruce wood. The fingerboard is made ebony and the bridge from rosewood; these combinations give the guitar a very original honey & chocolate look that looks pleasing right from the get-go.
This guitar was developed to give you the best quality sound and performance at an attractive price, and if you have been looking for a traditional classical nylon string guitar that will help take your skills further, then this is certainly it.
The Yamaha CG182C has a very authentic and solid feel that helps someone about to learn guitar feel comfortable and confident thanks to the snug build of the instrument. The rosette features a mosaic design that helps the guitar take on the character.
Pros:
+ solid build
+ resonant sound
+ appealing design
Why We Liked It - Yamaha has been producing instruments since 1887 and are the largest manufacturer in their genre. It's easy to see why this guitar gets as much praise as it does; it's a solid, authentic instrument that performs exceptionally well and is perfect for any beginner or experienced players that needs a new companion!
9. Jasmine JC27CE-NAT J-Series
Jasmine's solid cedar top is made to endure a lot of wear and tear, as are the sapele back and sides and the dark cherry chocolate colored fingerboard and bridge. If you are looking for a guitar with a classical look that also has a very appealing outer design, even with simple wood color combinations, then this Jasmine from the J-Series is a wonderful choice.
The slim neck helps you navigate around the frets easier and the natural gloss finish helps enhance the beauty of this instrument tenfold. Jasmine is one of those guitar brands that take their customers' feedback and uses it to get better and make modern, useful solutions to old problems and that's what sets them apart from a lot of the other guitar brands. Their advanced classical bracing system has quarter sawn braces that are placed in a way to give you the best stability while having the top remain as clutter-free as possible.
Pros:
+ advanced classical bracing
+ slim neck
+ attractive design
Why We Liked It - Jasmine has provided the market with a solid guitar that has an advanced bracing system that helps your guitar resonate more clearly than ever. If you are looking for clear and rich sound that is supported by a well-made rosewood fingerboard and cedar top, this is the guitar for you!
10. Alhambra Classical 1OP-US
Alhambra is another brand that gives its customers many options when it comes to buying a customized guitar that is suitable for your needs and your needs only. You will have to choose from size and shape, both the traditional classical and cutaway alternative. If you find it hard to reach the top frets and feel like you need something to help you, then it is recommended to order the cutaway version.
There are also two styles to choose from when buying this guitar, and the styles include a high gloss finish and an open pore finish. Also, depending on which color scheme you like better, you can either order the solid red cedar guitar or a solid Canadian cedar alternative.
Having been released in 2016, this guitar is still very new to the market but has already conquered the hearts of many beginner and experienced players. When purchasing this guitar you will also get a soft case to help keep your instrument safe and sound.
Pros:
+ comes with case
+ many design options
+ light-weight build
Why We Liked It - The Alhambra classical nylon string guitar is the perfect instrument for anyone that is looking for a solid product. This guitar will help you advanced in your skills and will be sure to accompany you for many years thanks to its endurable build! Alhambra also made sure to provide its customers with a soft case to help keep their new guitar safe.
Budget Classical Guitar Buyers Guide
What to look for when buying a Classical Guitar Under $500
Buying a classical is overall a challenging road to begin with, but trying to sift through hundreds of quality guitars that leading guitar brands provide under $500 can be even more difficult! No matter if you are a beginner or happen to be experienced players, it's good to know what you should look for when buying a guitar in a certain price range, and what features you should look for before you purchase your new instrument. After all, it will be serving you for years to come - you should be comfortable both with the sound, craftsmanship, and design of the guitar.
Guitar Bundles
If you are a beginner and have only been looking at single guitars, then you have been missing out on a whole other world of opportunity! There are plenty of guitar brands nowadays that help customers get a quality product, with accessories, for under $500. Especially budget products from Yamaha; they come with accessories like tuners, capos, and extra string sets, etc.
A beginner can find it hard to get all of the appropriate accessories for their guitar, especially when their prices can sum up to at least a quarter of the guitar price itself! This is why it's better to see what bundles are on offer on the market - so that you can decide what fits you and your needs better!
Nylon Strings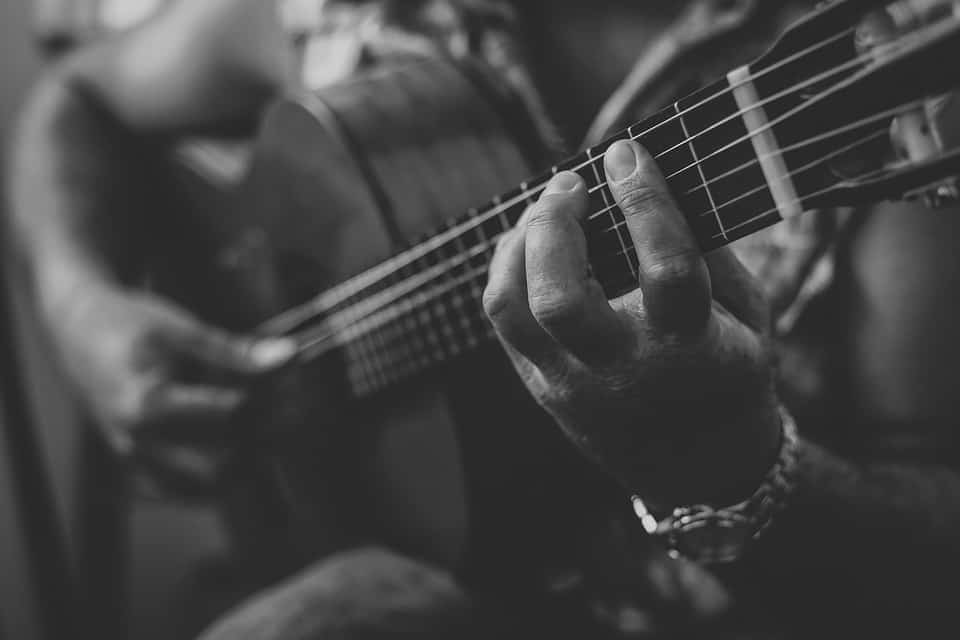 Usually, each guitar you buy will come with a default set of electric or acoustic guitar strings, and it's important to check the brand and quality of the strings in the description of the product or in the bullet-point section.
This will help you determine what strings you will be using and upon a bit of research, you will be quickly able to decide if they are any good.
A common problem with buying nylon string guitars from internet retailers is that the product may be very well made but the strings that are initially provided with the guitar may make the instrument sound much worse than it is. The guitar may be extremely well made, but if it doesn't have good quality classical guitar strings, it won't sound the best it can!
Types of Wood
There are at least a dozen types of wood to choose from when buying a classical guitar, from spruce to cedar, it's important to know what kind of wood gives you what kind of sound. The type of guitar wood you end up choosing will also help determine how durable and solid your guitar is; some solid woods are more hollow sounding, like spruce and maple tone woods, while some are thicker and have a distinct low, rich sound, like mahogany and rosewood.
What Classical guitar is best on a Budget?
There are plenty of fantastic choices when it comes to buying quality classical guitars under $500, and one of such choices is the Yamaha CG182C. If you are looking for a quality instrument that should cost at least twice as much as it does but doesn't, then the Yamaha CG is a great option.
Not only does it have two wood tops to choose from, both cedar and spruce, but it's classy and the design isn't overwhelming. Finding an authentic classical guitar that has quality sound and affordable pricing can be difficult, but Yamaha has made it possible with this guitar, and many customers swear by it!
What Classical Guitar For Beginners Is The Best Value?
The Best Value guitar, for us, has to be the Ibanez GA5TCE. Not only is it affordable for virtually anyone that is looking for a guitar on a budget, but also it doesn't sacrifice quality over price. Equipped with 14 frets, a narrow neck, and tuner (for your tuning pegs), this classical acoustic electric guitar is fantastic for anyone that is looking for a good product.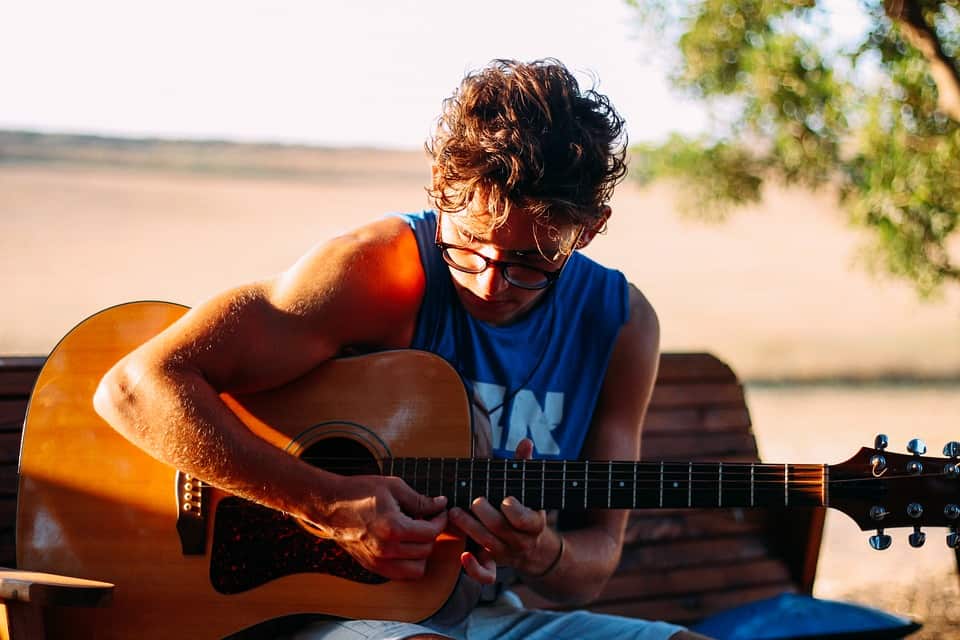 The spruce top helps this guitar achieve clear and crisp sounds that can be hard to come across when purchasing cheaper guitars.
Regardless, Ibanez is one of the most respected guitar brands when it comes to guitar making, and the Ibanez GA5TCE is no exception.
There is no question about it, It's a fantastic instrument that has a high-gloss finish and beautiful colors both on the back and sides that is offered at a wonderful price by a leading industry brand.
Can You Get Classical Guitars For Small Hands?
Of course! There are many, variously sized guitars that you can choose from, however, many standard guitars are only available in one average size. If you are looking for a guitar for small hands it is recommended to look for guitars that have the keywords "slim" or "narrow" neck listed in the description. This will help you find an instrument that has a slim and narrow neck, and slim necks are generally much more easy to play for people with smaller hands since they allow you to fully wrap your hands around the rosewood fretboard.
Editors Choice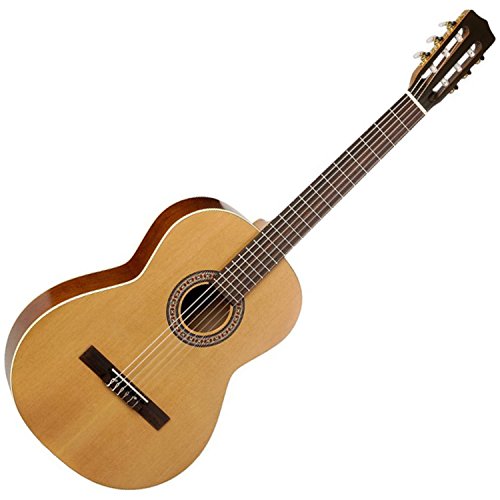 Our Editors Choice has to be the La Patrie guitar!
The pressure tested cedar top is solid and can endure all the jam sessions you put it through, the intonation within this guitar is also fantastic thanks to the tusq nut width and compensated saddle.
If you have been looking for a guitar that can help you better your skills without spending hundreds of dollars, then La Patrie is a fantastic choice.
The radiused fingerboard is well designed to help you play with ease and comfort. La Patrie knows how frustrating it can be to have a fully straight rosewood fretboard that can cut and gnaw at your fingers in an uncomfortable manner. A curved fretboard helps support your fingers in a way that a straight rosewood fretboard cannot. When you curve your fingers around a radiused neck the joints follow suit and wrap around the neck easily, in turn helping the guitarist press down chords and therefore - easier to play.
Our Top Choice product has to be the La Patrie guitar thanks to its quality sound, well-designed fretboard, and durable craftsmanship!
Premium Choice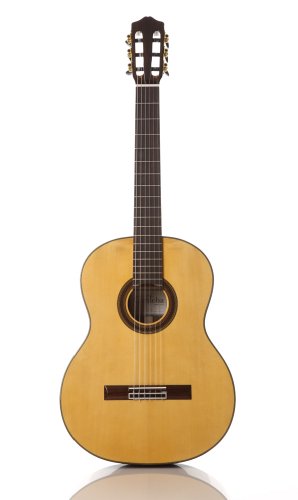 Our Premium Choice has to be the Cordoba C7 guitar thanks to its solid craftsmanship and full, mellow sound.
Cordoba knows how important it is to keep your guitar safe and sound, and many guitars don't come with gig bags or cases, and that's why Cordoba found it important and necessary to include a free gig bag within the price.
If you know you will be traveling or going on many tours, this is the perfect guitar for you.
Not only does it have solid rosewood back and sides, but it also has a pair of Savarez strings that resonate extremely well and stay tuned for days.
The guitar has great volume and clarity and is the perfect product for anyone that likes to combine a budget purchase with quality sound. The tone is fantastic and the rich and crisp tone will help any budding guitarist develop their skill and style.
Our Premium Choice has to be Cordoba's guitar thanks to its fantastic, mellow sound and solid, natural cedar wood top.
Great Value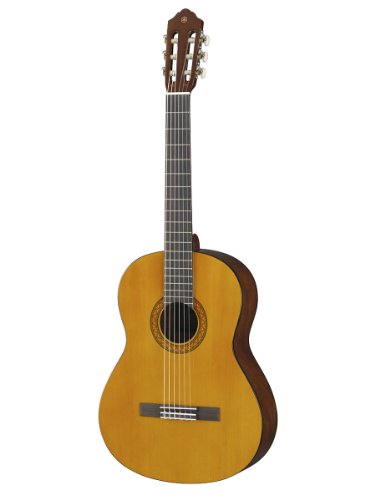 Yamaha's guitar has to be our Great Value product thanks to the appealing design and the quality combined with the affordability of the product itself. It's specifically designed as a beginner guitar and can also be used by experienced players that need a quality budget guitar to practice on.
The Javanese rosewood fingerboard contrasts exceptionally well to the spruce top and dark, mahogany back and sides. This gives the guitar a unique, dark vs. light look that many people are into.
The melamine gloss finish is ideal for anyone that likes to have a bit of a shine to their guitar when they play.
Yamaha has made it their goal to experiment and combine all the best features of a traditional classical Spanish guitar with a good, affordable price.
Our Great Value Choice has to be Yamaha's guitar thanks to all of the fantastic features that it comes with; not only does it have three types of wood within one design, but it also has an attractive gloss finish that many people will appreciate.
Conclusion
Finding a good classical guitar under 500$ for someone who hopes to learn guitar can be difficult since many of the popular guitar brands have taken it upon themselves to create affordable, quality guitars under that price tag and it can be very hard to choose when most of the reviews show 5-stars! We hope we have given you a good overview of a few products that we have found to be the best representatives of good classical guitars out on the market today (click here for the study on classical guitar methodology). It may take a while to choose the most suitable guitar for your needs and budget, but it's surely possible and we wish you the best of luck with finding your future jam session companion!
If you've enjoyed this review by Music Critic, please leave a positive rating: