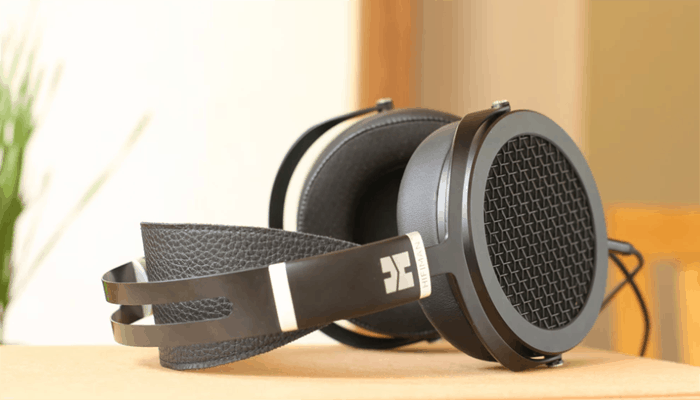 We are once-again diving headfirst into the murkier waters of the budget audio electronics realm, this time to assess which are the 10 best budget noise-canceling headphones in 2020.
It is difficult to listen to your tunes in peace without the hubbub of modern life distracting you from your audio, whether its chatter or roadworks. Using headphones whilst traveling is highly popular and this can often mean your tunes have to compete against train horns and even jet engines.
The value of noise cancellation capabilities in a headphone set is therefore becoming more of an essential for many of us
We have rounded-up a range of budget headphone designs which do a great job at providing that much-needed clarity to keep our conversations free of interference and confusion for better communication.
Related Review; Noise Cancelling Earbuds.
At a glance: Our top 3 picks
Your shortcut to our team's top 3 recommendations
View The Best Budget Noise Canceling Headphones Below
First up a reasonably priced large-aperture, over-ear set with 40mm diaphragms are driven by neodymium. They are well engineered, with a broad and provide deep bass, clear mids and bright trebles with high definition and a seamless balance.
They have a good amount of headroom before the bass begins to distort (nominal) and the active noise cancellation on board is cutting edge. They filter the background noises isolating the direct input. They work in a wired or wireless mode and the onboard ANC is very effective in either functionality.
They have a fair decibel reduction when the cancellation is activated (via the flick of a button) drowning out all day to day ambiance and providing an immersive listening experience.
They have a closed back design which passively noise cancels. They are pretty comfortable to wear, and feature memory protein cushioned ear-cups and they come with an airline adapter although they don't quite overpower the engine they do a good job of deadening it to a level where it is far less noticeable.
Pros:
+ Overhead active noise canceling.
+ Decibel reducing.
+ Broad range audio.
Why We Liked It - They are a good example of an active noise canceling set, they are priced accessibly and durably made.
Our second selection is a set you may be familiar with from our previous articles, they are a great low-cost wireless option, which offers both passive and active noise cancellation.
They are a fully collapsible closed-back circumaural headphone set which stores very compactly. Their ANC chip is modern and effectively reduces decibel levels.
An affordably priced pair to consider is this closed back set from Cowin. The E7 model can collapse to be more compact for storage like the set above thanks to their flexible band and swivel mounted cups.
They are actually a fairly matched product for the set we opened with, employing a similar memory foam protein for comfort.
They boast 45mm drivers, which provide extra surface area for better audio reproduction. They serve-up well-mixed audio with great bass and high definition trebles and mids.
They feature a good quality microphone and capably provide about 30 hours between charges.
Pros:
+ Compact collapsible design.
+ Active and passive noise cancellation.
+ Integrated microphone.
+ 30 hours battery.
Why We Liked It - The active noise cancellation is very efficient, they have a strong collapsible design and are ideal for reducing the decibel levels around you.
This next set is a fair match for the first in terms of comfort, they feature a folding design which makes them better suited to traveling and just manage to shave a few more bucks off of their asking price to boot.
They have matching sized drivers which once again utilize neodymium to motivate the speakers. They produce good quality dynamic audio with a fair blend and their active noise cancellation is managed with the same up to date chip.
They both passively and actively noise cancel in the same method via signal footprint isolation and their closed back nature. They again can work in a wired or wireless fashion providing up to 8 hours of streaming use via their built-in Bluetooth and NFC.
They are well-manufactured, their folding mechanism seems strong, they store compactly. They reduce outside decibel levels significantly and they are comfortably cushioned for long haul flights.
Pros:
+ Strong folding design.
+ New industry standard ANC.
+ Closed-back, fully immersive.
Why We Liked It - They are another strong contender that comes in below the $50 mark and the folding mechanics appear pretty durable.
4. XSOUND H5D Noise Canceling Headphones
Next in our sights Is this set from XSOUND which provide larger diaphragms for a powerfully impressive output.
The 50mm drivers are manufactured from great quality components, the audio has fabulous dynamics and rich layers. The bass is warm and has a good impact in the mix, the mids are mud-free and the highs are clear.
They can be used wired or wirelessly and although the Bluetooth on-board is a little older it is still widely compatible and supported by tech to keep signals stable.
These budget headphones provide a good level of noise intrusion elimination with their ANC abilities which only works in wireless mode. The batteries have good capacity allowing the user to stream music for up to 20 hours per charge.
Pros:
+ Large high-output drivers.
+ Great audio.
+ Good noise elimination and decibel reduction.
Why We Liked It - They are well-made and provide a versatile option with their wired vs wireless mode, though it's a shame the ANC only works wirelessly.
This next wireless set offers a very ample battery time with a quick charge function. Just 2 hours plugged in can provide up to 35 hours of use, thanks to their large capacity battery.
Despite being a primarily budget-friendly Bluetooth set they do have an auxiliary connection for hooking up to the computer. The 40mm drivers are pretty capable, they rely on neodymium to function and they handle a wide-frequency response with good clarity and detail. They feature the industries favorite AptX technology which ensures the wireless signal is as high fidelity as possible.
The audio has a good depth to it and is well-balanced. They are well-made and have comfortable ear cups which are once again formed from a memory protein leather. The headband adjusts to fit a range of sizes and provide a good fit with zero cranial pressure.
The active noise cancellation is provided by a cutting edge T-Quiet chip. It features 2 microphones one on the cups and one on the auxiliary.
Pros:
+ AptX tech.
+ T-Quiet chip.
+ PlayXtend battery.
Why We Liked It - They are a very sturdy set and the headband has a good comfortable design, the noise canceling works both passively and actively due to their closed-back nature and generous padding.
This set from JVC provide one of the best on-ear noise canceling sets on the market in the lower regions.
An on-ear design does less passive noise cancellation but this set has a clever double housing design which gives it a secondary layer of insulation. It works hand in hand with their advanced chip with its excellent isolation tech do a fantastic job.
It utilizes a feedback system which monitors the processing constantly, allowing the headphones to effectively cancel out up to 85% of background sound.
They also feature a newly developed attachment technique to affix the memory foam cushioning to the pads which further assist in keeping the outside environment quiet.
They harbor 40mm neodymium drivers which deliver well-balanced dynamic audio.
They are well-built and the ear cups can flatten into a more compact size. They are one of the lightest models on the market because of their innovative design.
They are equipped with very efficient active noise cancellation technology which can be activated when needed to keep the battery life at is full potential. They are rated for up to 50 hours of use.
Pros:
+ Great audio.
+ Comfortable slim headband.
+ Innovative design.
+ Long battery life.
Why We Liked It - They are very well designed and have great engineering in place to provide great audio with decent noise cancellation abilities.
This next set makes for a good cheap headset choice, they serve up fair audio and are suitably comfortable for long sessions and they have a good quality active noise cancellation chip on board to help keep your gaming experience fully immersive.
It is lighter than average for a gaming headset and the drivers serve-up diversely dynamic audio perfect for hearing your enemies footsteps as well as high impact jump scares. The sound mimics a 7.1 surround sound set up and the audio is very well defined.
They are beautifully built with a tight but ergonomically fitted headband which has supports to keep it durable during rough-handling.
They are well insulated to eliminate outside interference and feature a flexible microphone which is also removable. It has good recording capabilities and is equipped with a patented filter that can cancel surrounding noise and isolate your voice for clearer communication.
Pros:
+ Sturdy but lightweight design.
+ 7.1 sound quality.
+ Great communication transmission.
Why We Liked It - They are well-built and provide audio with crisp definition and we like the removable microphone which is well supported by its tech.
The NC80 model from Linner has a very attractive price-tag and bring some great capabilities to the table.
They are well-constructed and suitably comfortable for long periods. They have swivel mounted cups which rotate up to 90 degrees. They have top-notch drivers which work fluidly to serve up superb audio they are certified as a high resolution which is almost unheard of in a low-priced pair.
They feature tap controls on the right ear cup which give users the convenience to answer calls and switch on the mic in an instant.
They provide good active noise cancellation which reduces background noise levels by 35 decibels. The battery lasts for up to 35 hours and charges fully in just 2.5 hours which is pretty impressive.
Pros:
+ Dynamic audio.
+ Swivel mounted comfortable cups.
+ Good noise cancellation.
+ User-friendly 'smart listening' tap controls.
Why We Liked It - They are very well manufactured for a cheaper noise canceling set, the cancellation does a good job and doesn't drain the battery too heavily, although these are not quite capable of drowning out an airplane engine.
Another travel worthy set of over-ear headphones with good noise canceling capabilities to consider is the CQ7 model from Conambo.
They are, once again, like the others decked out with comfortable memory protein covered ear-cup padding. They retail accessibly and have a durable build so should last a while. The headband is flexible and adjusts to the wearers head.
They feature 40mm dynamically balanced drivers with good quality components that work hard to deliver a good stereo blend. The lows have good presence and the mids have good clarity.
They are super-lightweight and highly compatible, they come with an airline travel adapter and have a decent integrated mic. The hands-free is assisted by the noise cancellation and fingerprint isolation technology which helps keep communication lines clear.
They can be used wired or wirelessly capable provided 20 hours of wireless noise cancellation and around 50 hours with their optional wire.
Pros:
+ Durably made.
+ Suitably comfortable.
+ Wired/wireless option.
+ Long battery life.
Why We Liked It - They are another great example of a travel set of noise canceling headphones.
We are leaving you with a premium level model which does have a retail double the asking price of many we have highlighted but offers up professional active noise cancellation.
They are exceptionally well-built and have a robust retractable headband design. They are fabricated from lightweight but strong materials which give it a comfortable feel. The cups are cushioned with memory protein pads to help you relax and passively cancel the outside whilst the ANC eliminates outside signals when activated.
They operate using a patented audio fingerprinting system which very effectively hones in distinguishing between desired and undesired sounds.
The audio is impeccably clean, and generously rich, with a broad range balance. They capably provide between 15 hours wireless playtime but also, come with an optional cord for 20 hours wired active cancellation.
They fold for portability and come with a compact high-quality storage bag.
Pros:
+ Premium build.
+ Awesome audio.
+ Advanced ANC.
Why We Liked It - They illustrate the impressive capabilities of a higher-end pair but still have an attainable price-tag.
Budget Noise Canceling Headphones Buyers Guide
Whether listening on the go, or in the comfort of your own home background noise can be a distraction which can make listening less enjoyable.
When you are in an outdoor environment you are literally at the mercy of your environment and if you are often out and about in a built-up area you can be subjected to a lot of unwanted noise.
If you are an avid music fan these sounds can even block the sounds coming through their headphones if they are high decibels. A good set of noise-canceling headphones can prevent this, by reducing the outside volumes for the wearer.
How Do Noise-Canceling Headphones Work?
There are two types of noise cancellation, categorized as passive, and active though many modern headphones with an over-head design can employ both methods and do a more thorough job of canceling-out distractions.
Passive cancellation
Firstly let's briefly discuss passive noise cancellation because it functions fairly naturally as the name suggests and requires no power or advanced capabilities.
Essentially passive cancellation is down to the headphone design itself, and the materials chosen within its fabrication. All headphones provide a degree of passive cancellation as they block your ears muffling your environment. They also direct audio to your ears whether they are in-ear or over-ear, but technically speaking a set of circumaural headphones do this job best.
They are commonly called closed-back headphones and sometimes go by the label around-ear. They provide passive cancellation because they fully enclose your ears and form a seal around them. This obviously blocks a lot of external noise and provides an immersive listening experience.
Whilst passive cancellation provides a nice private listening experience if outside sounds are at high decibel levels they simply can't compete with active noise cancellation which fights external noise head-on.
Active Cancellation
In order to understand how active noise cancellation works you must first understand a little about sound waves and how headphones function.
Sound waves are a little like water waves they form crests and troughs from compression and rarefaction. The main difference is that sound waves are longitudinal and they move the air (medium) spreading the molecules.
The distance between two compressions determines the wavelength and how compressed it is determined the amplitude or the loudness in other words.
In terms of sound, the frequency or number of compression's per second determines the pitch. The higher the frequency the higher the pitch and the less frequent the disruption the lower the sound.
Dynamic headphones are the most common headphone type they function by utilizing operate by employing a voice coil attached to the narrower end of a conical diaphragm and a permanent magnet.
Audio plays from your devices as an electrical signal the current flows through the voice coil producing a magnetic field. The direction of current flow determines the polarity of the field.
Placing the voice coils within the magnetic field of a permanent magnet causes it to flip its polarity back and forth as the magnets attract and repel each-other constantly.
This makes the voice coil vibrate and it transmits the motion to the diaphragm which in turn moves rapidly in response to the voice coils vibrations and this is what generates the sound waves.
Sound waves are identified as musical if they feature a distinct waveform. If they are random or unpredictable they are noise, being able to differentiate between the two is what allows active noise cancellation to step in and take charge.
Active noise-canceling headphones employ a structural barrier to block high-frequency sound but they also actively erase low frequencies.
Their chips and technique are quite advanced but to put it very simply they employ an inbuilt microphone which listens to the sound outside of the ear cups and they reproduce the sound creating their own waves.
These intruding waves from outside are played completely out of phase by 180 degrees. This lines up the crests with the troughs and the troughs with the crests of the 2 audio input signals and they effectively cancel one another out altogether.
This is known as destructive interference and it allows the listener to hear what they want to hear, though some audiophiles find the noise cancellation muffles the sound and spoils their enjoyment.
What To Look For When Buying Budget Noise Canceling Headphones?
What to look for mainly comes down to the headphone style you prefer and how well it is made for the sake of durability. The noise cancellation capabilities are entirely dependent on your individual needs. If you are traveling a lot you might want something far more heavy duty.
The best noise-canceling headphones can provide a noise reduction of around 80 decibels, which will block jet-engine noise, which registers as around 75 to 80 dB inside of a plane.
You should always seek a set with good quality materials and components as the audio quality will be better and opt for one with the most up to date noise cancellation chip you can afford as the technology is developing rapidly.
Conclusion
If you're stuck for cash and could do with drowning out a little of the day to day noise around you all of the sets we have looked at making a decent investment.
With our fast-paced modern lives in an over-developed world, there is no doubt that some form of noise cancellation capabilities can only be a good thing. They allow for a much more private and enjoyable experience, they help to keep communication lines free with microphone-equipped headsets.
We hope today's selections make for good inspiration and demonstrate what is available without too big a commitment-cash wise.
There is a multitude of merit-worthy noise canceling sets to choose from and we're confident that with today's in-depth buyers guide in the back of your mind, you will find the perfect set for you and your needs.
Expert Tip
Active noise cancellation requires a built-in battery to function so you should look for a pair which have a high capacity battery and provide a decent life between charges. It is also desirable if they have a quick recharge time to make life easier.
Did you Know
Bose was the first company to introduce noise-canceling headphones after the founder of Bose Corporation Amar Bose put on a pair of airline-supplied headphones whilst flying in 1978 on a flight to Europe only to find that his audio was ruined by the loud roar of the jet engines.
If you've enjoyed this review by Music Critic, please leave a positive rating: