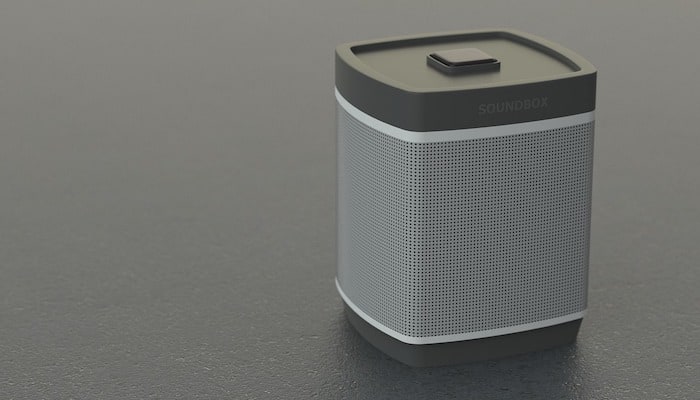 In this article, we are going to peruse what we believe are the 10 best Bluetooth speakers for under $100.  In our current electronic age more and more of us find our selves reliant on our digital devices some are even guilty of never putting one down!
It is fair to say that as modern conveniences are becoming ever more prevalent in day to day life many of them offering integrated Bluetooth capabilities that having a decent set of Bluetooth speakers can only be a good thing.
There is literally an armada of audio products out there boasting Bluetooth connectivity options as well as an extensive variety of dedicated devices specifically designed for Bluetooth amplification exclusively.
Now some of them can be a little gimmicky with a plethora of colorful plastic trademarked character designs that go from farm animals and superheroes all the way to just about anything imaginable. They perform the task required but generally speaking most of the development and production cost has gone into creativity and aesthetics rather than maximizing the model's technical abilities.
To help pick apart the good from the bad we have sought out 10 of the best Bluetooth speakers for reviewing alongside a buyers guide to resolve your FAQs. 
At a glance: Our top 3 picks
Your shortcut to our team's top 3 recommendations
View The Best Bluetooth Speakers Under 100 Dollars
The Flip 4 is a cylindrical compact portable Bluetooth speaker from JBL Harmans next generation series.
JBL is a reputable audio product fabricator who consistently keeps up to date with technological evolution.
It is powered by a rechargeable 3000mAh lithium ion battery which provides roughly 12 hours of continuous use.
For its understated stature, it delivers surprisingly powerful sound in stereo. It has a built-in JBL Bass radiator for less distortion risk with low-frequency sounds and you can wirelessly connect 2 smartphones or tablets to easily switch between. It can also be easily linked to multiple JBL speakers for additional volume and fuller thicker audio.
It is built from entirely waterproof components so is an ideal choice for audio enjoyment on the go or outdoor breaks.
Pros:
+ Waterproof.
+ Rechargeable battery operation.
+ Compact, lightweight and portable.
Why We Liked It - It can be utilized come rain or shine, its waterproof nature makes it suitable for a wider range of uses.
The Sony XB10 makes for an affordably priced stylish entry. It is decidedly compact and we probably don't need to tell you twice that Sony knows a thing or two when it comes to audio.
This model features EXTRA BASS properties, which essentially means it has an impressive built-in passive radiator that works seamlessly with the internal speaker to boost the low frequencies in lieu of its tiny size.
As affordable Bluetooth speakers go this one won't fail to impress. It can be auto-linked to a secondary Sony speaker for the full range, rich stereo sound. It is made with water-resistant parts for protected outdoor listening in case the weather decides to turn. This outdoor speaker has a long-lasting battery life (16 hours)
Connecting can be made via Bluetooth tech or Near Field Communication protocols.
Pros:
+ EXTRA BASS.
+ Small (pocket-sized) lightweight design.
+ Water resistant, worry free listening.
Why We Liked It - We like their little round shape for optimal portability and the NFC connection is a bonus. You can speak to Google and Siri via this speaker as well.
The Flip 3 from JBL is the previous model in the award-winning flip series to the one we looked at in the first of our reviews.  It is actual fact has identical dimensions and specifications as the first. It features the same built-in noise and echo canceling technology for crystal clear sound ideal for speakerphone conferencing. It is constructed from waterproofed materials and has a 3000mAh battery which lasts around 10 hours at a time.
The only difference is that it was deemed to have parts unsuitable for children and quickly got slapped with a choking hazard warning.
We have chosen to include it in our reviews because when people are specifically shopping in low price regions it is because their budget is of concern. The Flip 3 model is still available to buy and it comes in more than 30% cheaper than the Flip 4 model it offers exactly the same room-filling sound and can be multi-linked to other JBL speakers etc.
It is a cheaper alternative for those who are certain it will never find its way into little mouths.
Pros:
+ Low priced.
+ Good bass response.
+ Rechargeable lithium ion battery.
Why We Liked It - They are great Bass Bluetooth speakers they cleverly interconnect for maximizing volume capabilities and are available in a range of different colors to match your style.
This is another ruggedly built water-resistant option from Bose, it is well constructed with non-slip silicone and has a large speaker grill it provides bold sound.
This one has had a lot of thought put into it and the company has worked closely with developers to design an app which makes the connection and switching as simple as using the drag and drop interface instead of rifling through your Bluetooth menu. The app also allows users to personalize their settings.
It holds up to 8 hours charge has stereo and party mode works via voice prompts and you can use Siri and Google directly
Pros:
+ Bluetooth and NFC enabled.
+ Comes with an app for easy control.
+ 2 modes (stereo & party).
+ Micro USB recharge.
Why We Liked It - The included app makes for a neat addition, the syncing of devices is simplified and effortlessly controlled from your phone.
This one came hurtling into the market from Logitech and created a pretty big buzz, receiving praise from Gizmodo and Wired.
It provides 360 degrees sound which gives a far more immersive feel. It is once again a waterproof design which is slowly becoming the new standard with modern Bluetooth speakers. It has simple to use volume buttons (+ - style).
It provides a pretty surprising sound alone but insanely you can hook over 150 of these bad boys together using its PartyUp function for ultimate social events.
It has Siri and Google voice recognition for even easier access to your favorite tunes.
Pros:
+ Bluetooth NFC voice commands etc.
+ Waterproof and shockproof.
+ Connect 150+ together for massive parties.
Why We Liked It - It is a clever product which is reasonably priced and well constructed from decent materials it is rugged and shock proof as well as waterproof.
This next model is outstandingly durable its of a very robust structural construction and provides a larger speaker area than similarly priced Bluetooth speaker choices.
It retails for around the $50 mark and to be completely honest it's very impressive what they have managed to pack in at this low budget level.
The Photive M90 features a built-in subwoofer and provides 20 Watts of power which is pretty darn respectable for something cheap and with such a compact nature.
It has an easily portable industrial carry-case -like the design, With a sturdy, newly refurbished rubber strap handle, a tough aluminum grill,  and chunky on-board control buttons.
It provides full range sound has integrated bass matching technology for great bass streaming with its sub and is shockproof and water resistant.
Pros:
+ Carry case design makes it super portable.
+ Affordable.
+ Shock proof
+ Water proof.
Why We Liked It - With it's industrial look it reminds us of a minimalist retro boom box., we like that it has a dedicated subwoofer to provide a more flawless bass response.
The Doss sound box is incredibly low priced for a device that offers high-performance sound quality.
It is compact and portable it is no larger than a house brick.
Doss is a competitive brand who produce some fantastic inexpensive cutting-edge audio technology. They are a respected manufacturer with a couple of decades of experience under their belts which they have poured into their SoundBox series products. They feature high-performance combination drivers with enhanced bass for better clarity and fidelity with less than 1% harmonic distortion.
It is 12 watts and it delivers an impressive 360-degree sonic definition with peak volumes that are shocking from its deceptively small size.
It has a long lasting battery (12 hours continuous) and a touch-sensitive control panel which is top mounted for easier accessibility.
Pros:
+ Rechargeable.
+ Portable.
+ Micro SD slot.
+ Bluetooth 4.
Why We Liked It - This one provides surprisingly capable sound, the touch sensitive controls are easy to manipulate and the price is just unbelievably low given the premium functionality.
The Second flare serves up 360-degree quality sound, it is driven by two state of the art neodymium drivers which are set back to back and dual passive radiators to produce a fully immersive room-filling audio which has great bass handling.
It features patented BassUp Technology which is basically a form of customized onboard DSP which helps to enhance bass frequencies with real-time analysis to prevent unwanted distortion, making it one smart cookie.
Its durable construction utilizes 100% water resistant materials tailored into a hardcore impermeable marvel.
It comes with access to their proprietary app which allows for equalization control and even has stored EQ settings for a host of respective genres. You can tailor and save your sound preference to you.
It can be connected to Echo Dot and other amazon speakers. On top of everything, it has LEDs that light the underside and are beat driven to phase in-time to the music It has 5 color themes and illumination patterns which can be customized via the app as well.
Pros:
+ Waterproof.
+ Dual driven with passive radiators and on board DSP analysis for better bass handling .
+ LED light show.
+ Alexa compatible.
Why We Liked It - It is another pretty impressive Bluetooth app with an appealing price-tag the LEDs are a nice touch for a bit of added ambiance in the evenings.
The Klipsch Groove inexplicably manages to project huge sound from a humble sized package. Klipsch audio products outperform most of their competitors the company has over 70-year production under their belts to benefit from technology.
This USB recharging Bluetooth speaker has an admirable 8-hour battery life and fills a room regardless of its palm-sized form. It features dual, side firing passive bass radiators to cope with low pulsations which are paired with its 3-inch high excursion driver. Together they work to produce crisp clear and un-muffled sound.
It delivers high fidelity audio which is life-like and dynamic. it has user-friendly top mounted controls or can be used directly from your devices Bluetooth itself.
It Is well made, robust in its design and splash proof/ water resistant.  The charger is included.
Pros:
+ 8 hour battery life.
+ Splash resistant.
+ Crisp clear and un-muffled sounds.
+ Dual bass radiators.
Why We Liked It - We like the multi driver set up that covers broader frequencies and produces a rich sound which is not tinny.
The Clip 2 makes for one of the smallest Bluetooth speakers that we are reviewing, now it might not pack as much punch as some of the bigger or more powerful products listed but its prowess is not to be underestimated. It has a clip on, fob-watch-like design, which is ultra-rugged and well constructed. It is completely waterproof and will survive full immersion unphased!
It allows for easy personal wireless streaming on the go, it is super lightweight and the clip on nature leaves hands free for everything else. It has an integrated cable and microphone for handling speakerphone calls. It has a decent battery life and easy charges via USB. They come in a number of colors to suit you. It also has a fairly good sound range and does not buzz at high volume levels.
Pros:
+ Palm sized
+ Clip on.
+ Surprising value for money.
+ Waterproofed.
Why We Liked It - It is a handy Bluetooth speaker great for on the go or working on sites it can clip to your belt of onto nearby things. It is buzz free and has a good amount of battery life.
$100 Bluetooth Speakers Buyers Guide
Bluetooth speakers make for modern wonders, wireless connectivity has propelled product manufacturing into cutting-edge realms. It is a market which is actually over-saturated with products so you won't find one hard to come by. When the market is literally littered with choices it can be harder to navigate especially if you are shopping online so here are some of your top questions we have answered for your information.
What to look for in Bluetooth Speakers Under $100?
What to look for is entirely dependent on your individual requirements. Preferences will vary from one person to the next, but aside from the glaringly obvious Bluetooth connectivity availability there are some useful, but not essential requirements. Firstly the ability to connect multiple devices at once is highly advantageous. This provides users the ability to seamlessly switch between transmitting devices at their command. You will want to make sure it has the most current Bluetooth technology on-board to cater to modern gadgets more efficiently.
If you travel a lot then battery-powered Bluetooth speakers are a handy solution for audio amplification on the go. Luckily the majority of speakers designed specifically for Bluetooth use are rechargeable by default so this shouldn't be too tough to cover.
Naturally, if you are going to take your speaker out and about with you-you will want to ensure you pick a model with quality manufacturing, durable compound, nuts and a robust overall design concept.
Many Bluetooth speakers have water-resistant properties to combat the rain and accidental spillages some even cover full-submersion safety measures to reinforce their products portability.
Other things to consider with regards to sound quality are whether it has dedicated drivers for the different ends of the frequency spectrum.  If it is unequipped to deal with bass it will inevitably buzz and distort. Likewise, the high frequency response will be better if it has a dedicated tweeter.
Can you get good quality Bluetooth speakers for under $100?
You would be surprised at what $100 can get you on the market these days, modern advancements technological developments and mass fabrication all play an important part in lowering production costs on the whole.
High end speakers with Bluetooth capabilities are always going to provide a better quality of sound than a budget option but there are plenty around that won't disappoint.
The main beneficial convenience that Bluetooth model speakers provide is a compact size and portable nature that allows for listening to devices aloud with a richer sound than the devices internal speakers are capable of. They typically have properties which are better for traveling audio needs or outdoor relaxing.
Typically the real audiophiles out there aren't going to kick back and listen outdoors or on the go via their blue tooth devices as they will probably own a high end set of speakers for their own leisurely enjoyment.
Best waterproof Bluetooth speakers under $100
The majority of our reviewed Bluetooth speakers in this article have water resistant properties making it a very tough one to call. Some of the waterproof items are IPX5 classified and others feature IPX7 certified designs so these are arguably more waterproofed than the rest. From those at the top of their game in this price region, we would say choice for best waterproof Bluetooth is undeniably narrowed down to the Flip 4 from JBL or another option is the Sony XB10 but it isn't quite as loud as the JBL and you need to purchase 2 for stereo sound.
Remember if you are wanting louder volume levels the JBL speakers can be multi-linked and for a budget of $100 dollars, you can get 2 to start you off.
Best value Bluetooth speakers under $100
Without a shadow of a doubt the best value out of all of our reviews is the Doss which unexpectedly manages to pack a great punch in comparison to some of the other products listed and it comes in at a price of around 25 bucks which is unreal, of course, it is often subject to fluctuation but it undercuts all the rest. IT is so low priced and simply put beats all expectations, making it undoubtedly another great front-runner for best Bluetooth speaker.
The best  sound value in direct relation to the money spent from our reviews today,  our clear favorite is the Photive M90. It has 20watts of power a dedicated subwoofer that really packs a punch. It doesn't have some of the more mod cons of the others with their hip inclusive apps nor does it feature any LED frills or fluff but it Is incredibly rugged and well made, with an impressive sound and great battery life.
Conclusion
As long as you understand the specs of what you are reading shopping around for your perfect pair of Bluetooth speakers shouldn't be too difficult. There are an overwhelming wealth of low priced options. Since Bluetooth development plenty have been keen to jump on the band wagon and extend the connectivity compatibility.
There really is only one major factor to weigh in on your decision which is whether you will be using them for indoor or outdoor uses, if the answer is the latter you will obviously want to seek out a suitably waterproofed model that is lightweight and portable but also durable enough to withstand accidental dropping. Once this key question is answered it's then down to how many hours you wish to use it and how much volume you actually need.  So long as you pick a decent model with unbiased reviews that has been well manufactured you will be golden.
You need to consider all the factors which are relevant to you and your needs on a personal level in order to find the best match for your requirements. Products don't differ a whole lot within the lower price regions so you may find your choice might even simply boil down to aesthetics when all is said and done.
Expert Tip
If you are looking for audio quality above all else and don't need the portability or waterproof conveniences most Bluetooth speakers offer for audio on the go... May we suggest you head on over to our 10 best powered speakers article. It takes an in-depth look at some bookshelf/ monitor speakers some which are surprisingly compact and portable but offer a better fuller range of sound quality and some of which have the all important Bluetooth capabilities you are after.
Did You Know?
The majority of us listen to MP3 audio files which are 128kbps bit rate, which sound essentially no different on wired or un-wired speakers, however, the differences quickly become more noticeable at higher bit rates. Most casual listeners will enjoy the freedom of their Bluetooth speakers.
If you've enjoyed this review by Music Critic, please leave a positive rating: