Consumer Electronics have really come a long way in recent years and the development of cheaper CSR chips has paved the way for budget Bluetooth, so we have rounded-up the10 best wireless headphones under $100, for a sneaky-peek.
With constant development and heavily competitive industry, you may be surprised at just what one hundred bucks can get you.
We have tried to include a variety of headphone styles in today's article to cover all bases, so whether you prefer in-ear or over-ear you should find a set for you.
As ever we have included some best-sellers which we get a lot of FAQS regarding and some of them shine a little brighter than others in terms of their capabilities, their ranking isn't always a true reflection of how well they perform and so we have tried to be candid about what they can and can't manage.
If you are still undecided about what sort of set you should be looking for then you're in luck as our buyers' guide ought to help fill you in.
At a glance:

Our top 3 picks
Our team's top 3 recommendations
Best Overall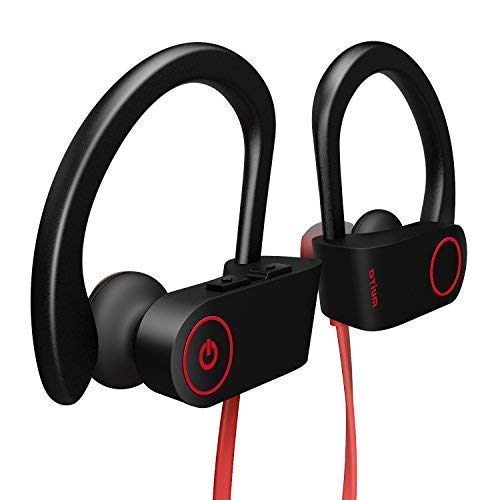 Otium Bluetooth Headphones, Best Wireless Earbuds

Sports model.
Well-made.
Hardworking drivers.
8 hours of use.
Premium Quality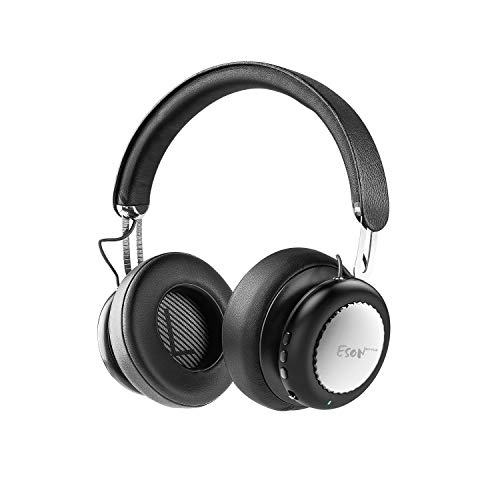 COWIN E7 Active Noise Canceling Headphones

Sports model.
Well-made.
Hardworking drivers.
8 hours of use.
Great value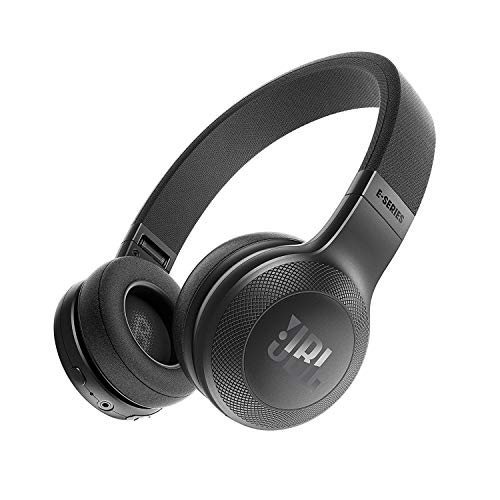 JBL E45BT On-Ear Wireless Headphones

Sports model.
Well-made.
Hardworking drivers.
8 hours of use.
View The Best Wireless Headphones Under $100 Below
1. Otium Bluetooth Headphones, Best Wireless Earbuds
First up for consideration in today's review section is a cheap sports earbud model with Bluetooth from Otium which utilize full over-ear hooks to keep them well positioned within the ear.
These wireless headphones are designed with an optimized angle that better directs audio and renders the model lighter than others allowing a better range of motion.
They harbor hardworking drivers which are tuned with a great response. They outperform many similarly priced sets providing well-balanced stereo audio with surprising bass presence and good definition in the mids and trebles.
They operate with Bluetooth 4.1 connectivity and work for around 8 hours between charges and they come with a selection of comfortable skin-friendly silicone tip sizes to choose from.
Pros:
+ Sports model.
+ Well-made.
+ Hardworking drivers.
+ 8 hours of use.
Why We Liked It - These cheap wireless headphones provide a bare essential, sports option which is solidly conceived and well-fabricated, the audio has good balance, and the bass has good impact.
2. COWIN E7 Active Noise Canceling Headphones
Now for a look at and over-ear option instead, The COWIN E7 model is an affordably priced closed-back immersive option with good active noise canceling capabilities.
They have a flexible band and swivel mounted cups and are designed to completely collapse which makes them far more compact for storage between uses when you are out and about.
The cups are padded with a memory foam protein to ensure they are comfortable to wear.
They feature large-aperture drivers which measure 45mm, this gives them better-suited properties for handling bass frequencies. They serve-up balanced audio with impressive depth and great definition.
They have an integrated mic which provides hands-free operation and the battery is high capacity, running for up to 30 hours.
They are an older edition which can be a little buggy and has a previous Bluetooth version, but you can save yourself a little cash.
Pros:
+ Effective decibel reduction.
+ Large aperture drivers.
+ 30 hours battery.
+ Older model with a price reduction.
Why We Liked It - They perform very well and the audio is impressive, they run for extensive periods between charges and the collapsible design is pretty robust, though we would say their chunky buttons are probably one of their weaker points.
3. JBL E45BT On-Ear Wireless Headphones
So far we have had an in-ear and over-ear model so let's examine an award-winning on-ear model from JBL Harmans E series. An on-ear option is capable of delivering better audio than the tiny drivers of an earbud model can and their smaller size gives them better portability than a circumaural set.
They are closed-back, which gives an immersive experience and they have a sturdy folding design with strong hinges that keep them durable.
The cups are sufficiently cushioned and covered in breathable textiles. The headband is covered in a similar manner and very comfortable to wear. The drivers within are tuned to respond to a wide frequency measure and reproduce sound with lavish layers and good overall depth.
They operate wirelessly but feature an auxiliary port for a mini-jack, which they come with. They are equipped with a mic for answering hands-free voice calls. They pair easily and work from a good distance from devices if the signal is unobstructed.
Pros:
+ On-ear set with a smaller footprint.
+ Strong folding hinges.
+ Breathable cushioning.
+ Well manufactured.
Why We Liked It - They are well manufactured with a strong folding design concept, the battery lasts impressively, though some users have reported degradation over time.
4. Bluetooth Headphones, Letsfit Wireless Headphones
This next selection is a great wireless earbud option with full over ear hooks, aimed at sporty individuals who want audio on the go and the freedom to move about. The hooks provide the necessary stability for a wider range of motion. They are made with flexible materials to keep the hooks comfy to wear.
They are IPX-7 certified and all internal components are nano-coated to help keep them protected from the elements.
They are ergonomically designed and very comfortable to wear, they are kept together via a linking cord which sits around the back of the neck loosely and can be clipped back. they stream wirelessly from any Bluetooth enabled device, pairing effortlessly and remembering previously connected devices.
They have a multi-function button control which is easy to operate and provide an ample battery life between charges. They harbor an integrated microphone for hands-free calls and voice operation.
Pros:
+ Full over-ear hooks for support.
+ Comfortable ergonomic design.
+ Nano-coated and IPX-7 certified.
+ Simple pairing.
Why We Liked It - They are very well designed, the hooks help keep them in idyllic positioning and allow the user to workout uninhibited.
5. MX10 Bluetooth iPhone Headphones - Ear Buds Wireless Headphones
The MX10 set are a MultiTed pair of earphones designed not to fall out, withstanding the most energetic of workout routines. Their ergonomically shaped tips form a strong seal within the mouth of your ear canal and the strong but comfortable over-ear hooks are full-size and help them maintain their positioning perfectly.
They are a recently upgraded set which has clearer sound with better definition than the previous iteration and the battery has also been tweaked and updated to provide an extra 2 hours of power. They now capably run for 10 hours with active noise cancellation.
The integrated microphone is good quality and provides a clear stable signal via its onboard Bluetooth assisted by its up to date CSR chip. The noise cancellation helps reduce outside decibel levels and keep the conversations free of interference and confusion. They can be connected to 2 devices at one time, pairing with relative ease.
The miniature driver array works very well and provides balanced high-definition audio with depth and clarity.
They are IPX-7 certified to ensure they are protected in the rain and they come with 3 silicon tips and 2 different sized foam cushions to choose between to provide an ideal fit and the best level of comfort possible.
Pros:
+ Good range of tips.
+ Stay in place.
+ Audio updated.
+ 10-hour battery life.
+ Gift-boxed.
Why We Liked It - They are another great alternative the hooks give them fantastic support, they have a range of tip options and come with a complimentary storage case arriving packaged in a nice gift box making them a good option if you are buying them for somebody else as a present.
6. SENSO Bluetooth Headphones, Best Wireless
Another set of Bluetooth headphones worth a look in is this model from SENSO which are an effectively adapted sports model which relies on full over ear hooks for a non-slip solution during vigorous motion.
The hooks are formed with a lightweight flexible rubber which gives them good stability but keeps them comfortable to wear. They don't get in the way of a workout.
The actual tips also have anti-slip properties they are ergonomically formed and feature a skirt at the bottom to help seal the audio in as well as ensure they stay securely in place.
They are donned with high-performance drivers which recognize a broad spectrum response. They deliver powerful audio with sufficient definition in the all-important mid-range frequencies, for better audio clarity.
They are IPX-7 certified which makes them very moisture resistant and lends them the idyllic properties for an intense workout free off worrying about excessive perspiration. The battery capably delivers 8 hours of power between charging despite running active noise cancellation.
Pros:
+ Secure over ear hooks and anti-slip skirts.
+ High-performance drivers.
+ IPX-7 certified.
+ Great Active Noise Cancellation.
+ Capable battery.
Why We Liked It - They feature a foolproof design to keep them in prime listening position, they are well-made the audio is well-balanced and the noise cancellation is very effective too.
7. Skullcandy Crusher Bluetooth Wireless Over-Ear Headphone
Next up a closed back over-ear set from the pro's at Skullcandy which passively block out exterior noise for a more immersive experience.
They are well-manufactured and feature a strong folding design which utilizes reinforced arm mounts, making them more portable for traveling around with.
The audio drivers measure 40mm and are custom tuned to deliver powerful, live-sounding audio-rich with texture and impressive dynamics. They have an integrated subwoofer driver which tackles the low frequencies head on. The bass is adjustable allowing users to equalize the mix preferentially.
They have a good quality mic and are easy to control via their on-ear controls, integrated microphone, and user-friendly on-ear controls. They can unbelievably run for around 40 hours and boast a rapid recharge function, providing 3 hours of listening for every 10-minute top-up, fully charging in just 2.5 hours.
Pros:
+ Sub-woofer/dual drivers.
+ Haptic bass EQ.
+ Robust folding design.
+ Quick charge function.
Why We Liked It - They are designed with the listener in mind, they feature good quality components the drivers work very well and we love the inclusion of a subwoofer for a broader-range reproduction. The Haptic bass equalization gives it a personal feel and some might say a slight edge over their competition.
8. Avantree 40 hr Wireless Wired Bluetooth
Another set which matches the impressive battery life of the Crusher model from Skullcandy is the Avantree 40hr model which are once again a closed back over-ear wireless headphone product. You may have seen them highlighted in previous articles as we like their versatility a lot. They can function wired or wirelessly and their detachable cord design is strong.
They are well-made and have a fully adjustable headband which is generously plump to alleviate cranial pressure and strongly stitched, though we have found the covering begins to peel after a long duration.
They feature comfort-cushioned ear cups which are swivel-mounted allowing for natural adjustment and better general comfort.
They feature hardworking dynamic drivers crafted from good quality components. The diaphragms are formed from a premium pulp which grants them sufficient rigidity to perform at a higher output and keeps them durable as well.
They are supported by AptX technology to keep the streaming stutter free and high-quality, they deliver punchy audio with good overall balance and surprising definition. They can be synced to 2 devices simultaneously and switch easily between.
Pros:
+ Comfortable cushioning.
+ Closed back PNC set.
+ Great audio.
+ 40-hour battery life.
+ AptX tech.
Why We Liked It - They are another fine example of a low-cost over-ear model with great capabilities and generous battery life.
9. iJoy Matte Finish Premium Rechargeable Wireless Headphones
The Matte finish Premium set from iJoy is another bare-bones solution which provides a cheap but durable option for those on a smaller budget. They have a strong folding design with reinforced mechanical parts that can survive rough handling.
They are one again, a closed back set and have wired/wireless bi-functionality which makes them versatile enough for a wider range of applications and extends the battery life. The onboard Bluetooth is a little older but still provides a stable connection for streaming, free of any stutter. They pair easily and actually feature a built-in radio antenna to tune into broadcast stations without plugging into a device.
The audio array is neodymium driven they have a wide response and perform well with good dynamic detail, serving-up serve-up adequate full-range stereo sound. The lower frequency response is extended so bass handling is optimized and has a better impact on the mix.
One of our favorite features is their mini-SD card reader which allows you to take your playlists with you and listen independently of any device.
Pros:
+ Durable fold-up design.
+ Great bass response.
+ Built-in radio antennae.
+ Micro SD card reader.
Why We Liked It - They are a well-made, low-cost set of fold-up over-ear headphones, which actually, bring some unique features to the table allowing them to function independently. They make for strong competition despite their older Bluetooth onboard.
10. Paww SilkSound Headphones - Stylish Foldable
We are leaving you with a stylish set which is designed with women in mind (though not exclusively) to appear more like a typical headband than a set of headphones. Concealing their audio abilities within the confines of a fashion accessory that is available in 4 very unique styles; Tortoise Shell, Blue Frost, Golden Yellow, and Black Onyx.
The SilkSound model makes for an intriguing set with aesthetics at the core of the design though the functionality is still key. They are lightweight and compact, they fold up to store away and are roughly the size of a banana when in their sturdily built carrying case.
They provide a stable 4.1 Bluetooth connection and harbor a built-in microphone for voice activation, answering calls and talking to virtual assistants. They pair easily and can connect to multiple devices simultaneously.
The drivers are fairly capable the audio delivered is full-range stereo sound, they work for up to 8 hours.
Pros:
+ Discreetly mimic a fashionable headband.
+ Affordably priced.
+ Strong folding parts.
+ Full-range sound.
+ Good built-in mic.
Why We Liked It - They are beautifully made to match your outfits, which for the more fashion conscious among you is pretty inventive. They are far more compact and lightweight than other folding over-head/over-ear options and the folding design itself is very strong and durable.
Wireless Headphones Under $100 Buyers Guide
When shopping with a budget in mind there will always be one or two more factors to consider and of course, the products available to you becomes narrowed down, restricted by the money you have allocated.
For the majority of average shoppers, the $100 dollar mark is a solid cap, a threshold which many simply will not cross.
Manufacturers are aware of this and so quite often will market their products with a retail price ever so slightly below. So you may find you get the opportunity at getting your hands on a set for 99 bucks which are more on-par with a pair typically priced around the $120-$150 marks.
This is because the headphone industry is a highly competitive one and the manufacturers constantly try to undercut one another.
If you are not lucky enough to be looking at the upper regions of our one hundred dollar cap you will still be pleasantly surprised at just what is available and many of the products below the $50 mark don't differ too heavily from each other if you know how to spot a genuinely good pair amid the cheap rubbish.
What To Look For When Buying Wireless Headphones?
It goes without saying that the first thing you should be examining is its wireless capabilities. It is always wise to opt for a recent version of Bluetooth as the compatibility will be easier and the transmission more stable but Bluetooth is a constant work in progress and they fling out updates as often as you change your toothbrush, so don't be afraid to hang back if cash is short.
Most of us choose wireless for its convenience within our busy modern lives, we tend to travel about our business with devices firmly in our grasp but if you don't need them to be wireless all the time then you may want to consider a set with an optional auxiliary connection. This gives a lot more flexibility in terms of practicality and also helps extend battery life.
Which headphone style?
What you need to suit your individual requirements is somewhat subjective and down to preference as well as functionality. You need to think about their intended use and keep comfort at the forefront of your thoughts when settling on which style to go with.
Over-head sets are typically padded to keep them comfy but many people find them a little on the large side and if they aren't well-designed and fully-adjustable then they can be tight on your head. In-ear models are more compact and in general, the most popular choice, though some find them uncomfortable simply because they sit within the ear canal.
If you decide to go in-ear, look for a set which provides a range of tip sizes because one size doesn't fit all. Over-ear options typically perform better because they feature larger driver arrays.
If you like to listen whilst traveling then portability becomes the main priority. Ideally, you need something lightweight and compact If you want the audio of an over-head set you might want to look at a fold-away set. If you travel on foot, you will need to consider a waterproof pair.
If you are sporty then an in-ear set is usually the best solution, they are far less cumbersome but you will want a set with auricle fins, wing tips or full/partial over ear-hooks to keep them in place.
Conclusion
Choosing a pair of headphones comes down to your preferences but is ultimately governed by your intended use. Most competing models have similar functionality and are manufactured from almost identical components unless you have a lot more cash to splash.
Most Bluetooth headphones on the market utilize the same CSR chips for their wireless capabilities, you need to remember to opt for something current to get the best out of your product.
There are plenty on the market to choose from, the quality is the most critical thing to think about. We think we have mustered up a few worthy candidates in different styles for you to think about and as always we hope our guide will prove useful in helping you decide on your next set.
Expert Tip
If you are specifically searching for a set with good active noise cancellation properties then head on over to our 10 best noise canceling headphones in 2023 article for inspiration.
Did you Know
Wireless headphones have come a very long way in their short lives, some might say the solid state radio models of the early 1950s helped pave the way despite being ridiculously over-sized as they were in essence 2 miniature radios strapped to each ear!
If you've enjoyed this review by Music Critic, please leave a positive rating:
[vc_separator