Join us today as we examine the 10 best USB microphones Under $100 for a look at what's available online. There are many reasons to choose a USB powered mic but the main advantage is their plug and play functionality and the convenience which comes with it.
Now idyllically you want a decent traditional microphone for anything truly professional, but with the way of the world becoming much more social media focused many of us are trying our hand at blogging and podcasting even if it is only to a small select group of friends and family rather than an audience.
For this a USB mic is an easy way to get better sound quality on your videos. They are also a useful tool for songwriters who want a quick way to get a passing idea recorded down on the fly as inspiration can strike at the least convenient of times and powering up a DAW can take too much time.
The technology is getting better and there are many USB mics on the market which is well worth a thought.
On a smaller budget? See our review of the top USB Microphones under $50.
At a glance:

Our top 3 picks
Our team's top 3 recommendations
Best Overall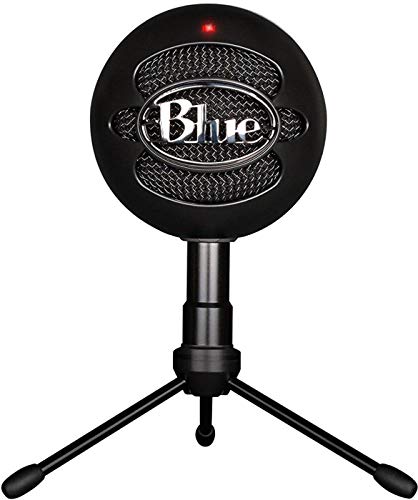 Blue Snowball iCE

No drivers required.
Good Value for money.
Blue heritage audio production
Premium Quality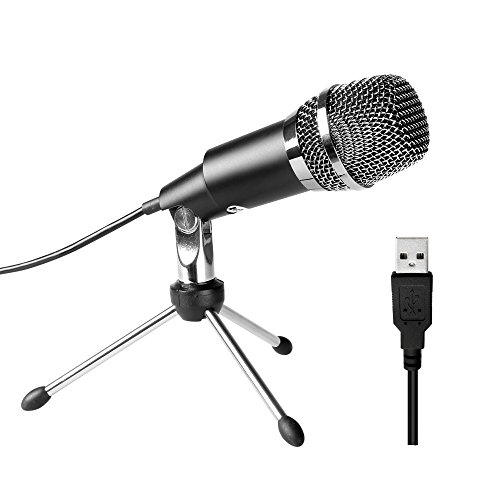 FIFINE TECHNOLOGY K668

No drivers required.
Good Value for money.
Blue heritage audio production
Great value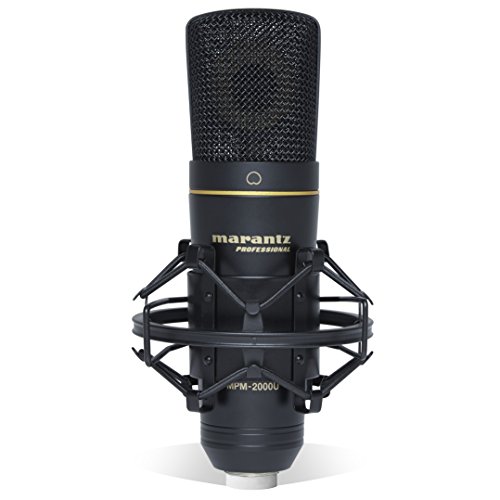 Marantz Professional MPM-2000U

No drivers required.
Good Value for money.
Blue heritage audio production
View The Best USB Microphone Under $100 Below
The Blue Snowball iCE is the newest edition of the original snowball which we will be taking a look at later. Usually, a fresh iteration sees a few upgrades along with a revamp but the iCE model was actually conceived as a low-cost version of its progenitor so there are a few functions the other packs in that this model has forgone.
It has a uni-directional pick-up which means it is focused on the speaker and this allows it to offer up a clear signal with good fidelity, keeping the reproduction very true to input. It does a job of countering further away sounds as-well because the pick-up pattern gives it isolation properties which keep it focused on its immediate field.
It has a frequency response of 40-18KHz and replicates audio with good mid-range equalization keeping spoken word very audibly defined. It hasn't got input volume level controls on-board like the original snowball model but these things can be controlled via software. Its polar response is average by comparison to higher priced mics on the market but despite the lack of fine-tuning it still presents a great option for those on a lower budget as it serves up the Blue Designs signature sound without a heavy investment.
Pros:
+ No drivers required.
+ Good Value for money.
+ Blue heritage audio production
Why We Liked It - It is a decent entry level mic, you literally plug in and play, it has no buttons or special functions to figure out and it delivers a good response, the mic is not too sensitive and well contained, it doesn't really need a pop-filter to prevent sibilance which is good.
Cord Maintenance -You'll want to make sure you keep your associated USB cord in tip top shape since damage to this cord could cause a faulty connection or even latency issues. Also, before you start jamming out, make sure you research the best way to position yourself in front of the microphone. This can make all the difference between a professional and novice recording.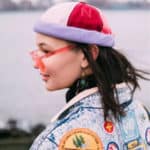 2. FIFINE TECHNOLOGY K668
Next, we have a one of FIFINE techs cheaper bus powered plug and play models. It has a compact size and comes with its own customized tripod stand that has reinforced joints to stop it slipping and rubber feet to prevent desk reverberations from affecting the captured sound. It is adjustable to a good degree and supports the mic pretty well.
The microphone is fairly well manufactured if you take into account its super-low price, the grille could be a bit more heavy duty ideally as accidents happen and the grilles tend to take a few knocks in the long-run.
Its smaller size makes it a highly portable option for intimate on-location interviews. The microphone itself has an omnidirectional pick-up pattern which provides fool-proof background noise isolation but does mean that the pickup radius is lessened, it is a distance of around 3-8 inches.
Omni-directional mics are ideal for spoken word and so best for applications such as narration, interviews, chatting, podcasting and addressed speeches. The frequency response is smooth and flattened for accuracy it recognizes and reproduces frequencies between 50Hz-16Hz which along with its high signal output eliminates the muddier lows keeping the vocals crisp and clear.
It has a generous 5.9ft cord and is widely compatible and effortlessly connects to Macs and PCs and is instantly recognized by most major DAWs.
Pros:
+ Omni-directional pickup option.
+ Good background noise reduction.
+ Flattened tuning and mid-range frequency response.
Why We Liked It - It is an ideal budget choice for voice applications, it is advertised as having a wide frequency response and being ideal for singing but we think this is a little unrealistic. It is incredibly impressive for a cheap choice.
3. Marantz Professional MPM-2000U
Next in our sights is this 'professional' USB condenser mic from Marantz, it is top of their current bus-powered line and makes for another fab choice.
Whilst it is marketed as a professional mic and it does have a frequency response on par with a pro model (10-18000), we feel it is unfair to state it is a professional mic as the real seasoned musicians out there will argue until the cows come home. That being said it is durably made and has a decent amount of weight to it and is far better conceived than some of the cheaper products we are including.
Marantz has earned a good reputation in a short space of time they are actually an offshoot of the inMusic brand which harbors Alesis and NuMark under their wings.
It is a cardioid condenser microphone and it has a far better-tuned pick-up response, recognizing and responding to a finer degree of accuracy. The overall sound produced has good natural acoustics it's not tinny or robotic sounding as some USB mics can be.
It rejects background noise which is great for keep vocals clear but because of this, you have to stay in close proximity. It would be ideal for solo ventures such as narration or video calls as it muffles quite quickly at a distance.
It captures effortlessly sending input directly to your DAW or any sound recording software. It comes with a complimentary pop filter.
Pros:
+ Good background noise rejection.
+ Good acoustics.
+ Range of accessories including shock mount.
Why We Liked It - It has good amplification levels and the noise rejecting pick-up patterns make it ideal for bedroom use in urban areas.
Microphone Accessories - Don't forget to include the cost of microphone accessories in your budget. You may want to invest in a pop filter or sound paneling in order to get the most out of your equipment. While these affordable microphones aren't the most advanced microphones on the market, setting them up in a proper environment can help elevate your sound quality.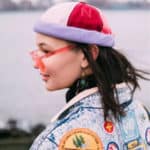 4. FIFINE TECHNOLOGY 669B
Another low-priced FIFINE model to consider is the 669B which again provides instant Plug and play capabilities via a USB connection. It is both Mac and PC compatible and is recognized as an input within most DAWS.
It is well made and features a sturdy metallic construction. It comes with its own custom tripod to keep it stable during use.
It has its own onboard volume to allow you to amplify the signal before it is sent and processed. This adjusts the sensitivity and allows it to be versatile for speaking and as well as singing.
It is a cardioid patterned condenser mic but requires no phantom powering. It has a good frequency response and transient response the signals are pretty free of interference thanks to the quality of the components and its overall engineering.
It has a 5.9-foot cable which is long enough for most home studio set-ups.
Pros:
+ Cardioid mic.
+ On-board volume/sensitivity controls.
+ Robust build.
Why We Liked It -It is exceedingly well made for a low-priced model we typically see far lower quality in the low end and the volume adjust is a bonus too.
5. FIFINE TECHNOLOGY K670
Now for another FIFINE to consider, we have included 3 today because the brand does a good job of creating accessibly priced options that compete with far more expensive ones.
If you have a little more cash at your fingertips the K670 model has a lot more to offer in terms of how crisp the signal reproduction actually is. It has good fidelity to the original input and offers great value for money. This is largely down to the quality of the double-shielded cable which eliminates interference.
It is again very well put together and features good quality components. It is a large diaphragm condenser mic which has been tuned to flattened frequencies for accuracy and a smoother sound.
The response ranges from 50Hz-15kHz which highlights transient and higher frequencies isolating the input and reducing unwanted background noise.
The audio captured has more dimension and warmth than the model above. It has a detachable metal mount and features similar level adjustment controls but is also equipped with a 3.5mm headphone jack for real-time monitoring without lag.
Pros:
+ Flattened response.
+ Large diaphragm.
+ On-board level adjustment.
+ Headphone monitoring.
Why We Liked It - It has great audio reproduction capabilities the signal is loss-less and fairly true to input, it has a warm analog feel and interference is nominal thanks to the higher quality of the USB cable provided.
Next up we have an entry from Samson which we have highlighted in the past for its innovative design concept. It is very well-fabricated, stylish USB studio mic which has a decent weight to it, a retro wider form and a sturdy protective grille.
It features a built-in tripod which has clever twin functionality, it keeps the microphone stably supported for you speak freely into without needing to buy a mic stand separately and eliminating the noise from the grasp of your hands but quite ingeniously the tripod legs fold up to protect the microphone when it is not in use.
It diaphragms measures 25mm and is built form quality components its pick-up sound with a cardioid polarity and produces good quality recordings. It features an in-built stereo headphone jack for monitoring which is zero latency and idea for professional live applications. It has a small footprint, so it won't hog desk space.
It is tuned with a flattened frequency response which keeps it accurate for critical listening and has a wide 20Hz-20kHz range.
It harbors built-in controls, namely a dial for managing input levels and a handy mute button making it good for streaming use and preventing accidental interruptions in your environment.
You can monitor level setting visually thanks to its smart LED. It has wide compatibility syncing to a variety of majorly recognized operating systems and DAWS.
Pros:
+ Cardioid pattern Condenser.
+ Zero-latency direct headphone monitoring.
+ Built-in controls.
+ 16-bit, 44.1/48kHz.
Why We Liked It - It makes for an affordable alternative to many high-end options on the market and does a good job at competing. The audio capture is accurate and fit for a range of uses, the zero latency monitoring is a very valuable asset.
When it first burst onto the scene the Snowball from Blue designs was an instant hit for its plug and play conveniences. With the tech being relatively new it was a little pricey for some which is why the Snowball iCE model we opened today's reviews with was conceived.
Whilst the iCE provides a good stepping stone the Snowball is somewhat superior with its dual capsule technology that keeps the signal fidelity far more authentic and free of interference that could muddy-up the clarity.
It features an omnidirectional polarity which better captures the surrounding sound it has a closer radius which allows it to eliminate background noise. It is therefore much better suited to dual interviews acting more like a bi-directional microphone.
It features input volume level controls allowing users to set levels manually via the mic itself instead of within their software. This is useful for louder instrument recording for example drums as you get a natural decibel reduction before the input is sent electronically and this helps prevent distortion and feedback.
It is well made, with good quality parts and the spherical nature makes it naturally better for withstanding plosive and heavy breathing as the air is naturally directed around its streamline shape.
It syncs to the majority of DAWS, it has an ample cord length and is Mac and PC compatible.
Pros:
+ Affordable omni-directional mic.
+ Onboard decibel controls.
+ Dual capsule technology.
Why We Liked It - Its ideal for interviews/podcasts with its omnidirectional field polarity, the proximity is not as restrictive as some models and the analog to digital conversion is pretty authentic sounding.
Another good low-budget option to think about if cash is tight or you are just a hobbyist is the BC master model. It is another wider-bodied mic with a good weight to it and is well-manufactured, though we suspect is mass produced elsewhere as it reminds us of many other condensers on the market from bigger brands. It has a cardioid pick-up pattern and offers adequate sound quality.
It features a proprietary condenser capsule to help keep the signals true to input it is constructed from good quality components and the diaphragm is not overly sensitive. It measures 16mm which is a little smaller than some but it does a bang-up job of isolating the source you want to capture from the background.
It features a low-cut switch which eliminates the low-end frequencies for better definition in the mid-high regions giving it great vocal clarity (spoken and sung).
Pros:
+ Ideal for vocal recording.
+ Low-cut off switch.
+ Cardioid polarity.
+ Low-priced.
Why We Liked It - It is another shining example of a good quality inexpensive USB mic. It has been through quite a rigorous amount of testing and performs well. It records authentically and the low-cut switch helps counter the buzzing of low guitar strings, it captures vocals but we feel it is a little synthetic sounding and probably better suited to VOIP or narration.
9. Audio-Technica ATR2500
Over to Audio-Technica one of the biggest brands in the biz for an affordable entry-level side-address cardioid USB condenser microphone.
Despite its low price-tag, it packs in some higher-end features such as a premium quality AD converter with a 16 bit, 44.1/48 kHz sampling rate for excellent fidelity, true to input. It has a large diaphragm and provides a fantastic response.
The polarity helps to reduce unwanted sounds isolating intentional directional input precisely. It is fairly sensitive and will capture the nuances of a vocal performance beautifully and is ideal for a wide range of applications.
It has an extended frequency response functioning within the 30-15,000 Hz region.
It comes with a pivoting stand specifically designed for the microphone. It features built-in line level controls (up and down) and a 3.5mm TRS auxiliary out for live headphone monitoring.
Pros:
+ Seamless plug and play functionality.
+ High-quality analog to digital converter.
+ Cardioid polarity.
+ Large diaphragms.
+ Durable but affordable choice.
Why We Liked It - It is exceptionally well-manufactured and has a lot to offer for a low-priced model, Audio-Technica are at the top of their game providing audio electronic equipment for huge professional events such as the Grammys, The Olympics, and many more, you can read about their credentials in our 10 Best Audio Technica Headphones article if you are interested in learning more.
Today's last entry for consideration is another large diaphragm condenser microphone whose larger element gives warmer recording with an older analog vibe.
It is once again a cardioid pick-up with a side-address axis set-up which is better at isolating the directional sound source. It has an extended frequency response and good transient response and it is tuned to interpret the signals very smoothly making it suitable for a wider range of applications.
It is well-manufactured from durable components and harbors a Bass-reduction switch (low-cut off) to further reduce unwanted external ambiance. It is also equipped with a 10dB overload protection switch which reduces distortion and feedback from louder input signals that could damage the diaphragm.
It comes with its own mounting tripod which is good quality. It is instantly compatible with most software be it Mac or PC related OS.
Pros:
+ Large Diaphragm side-address cardioid.
+ Extended frequency response.
+ 10dB overload protection switch.
+ Bass-reduction switch.
Why We Liked It - It is another great example of an affordable home recording option it has some neat features in place which not only serve as useful functions but keep the mic components protected extending the products shelf-life.
Portability - Even if you don't use one of these as your primary microphone, these can make excellent microphones to take with you on the go. This way, you can still get a decent recording while traveling with one place to the next without having to be weighed down by an interface or preamp. USB microphones are perfect for portability.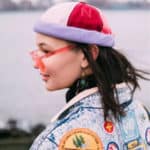 USB Microphones Under $100 Buyers Guide
What Makes A Good USB Condenser Mic?
This really does depend entirely on what you intend to use it for. USB mics should ideally provide instant use the moment they are plugged-in without any driver installation.
The signal provided ought to be clear and free of background noise without hum or internal noise produced when they are switched on.
The minimum audio quality for recording should be 16-bit but a higher resolution of 32bit is better. They must not harbor any internal noise of their own which can typically be heard as a hum or hiss.
Zero latency monitoring directly from the device is always a desirable little bonus as well.
How to pick which type you need is again governed by its use. Spoken voices and singing voices differ heavily in terms of their SPL (Sound Pressure Levels) a smaller diaphragm probably won't handle someone belting out a huge chorus.
The body shape dictates whether the axis extends perpendicular to its diaphragm or not. Side-address/side-firing mics usually house larger membranes and are perpendicular. microphones with smaller diaphragms are known as top/ end-address or end-firing.
For most uses a cardioid pattern will be best as generally, we speak into a microphone from one side, a cardioid polar pattern is directional and reduces what is picked up from the sides as well as behind the mic, isolating the source.
The cardioid pattern was named aptly after its resemblance to a heart shape when its polarity pattern is drawn in a 2D model.
Conclusion
There is no doubt that USB desktop microphones are convenient and whilst the professionals out there aren't quite ready to do away with audio interfaces completely, the freedom and access to the home recording they provide for the average user are groundbreaking.
They typically don't require a driver install and are the hassle-free way to go even if it's just for clearer video calls as an upgrade to your integrated factory mic.
To choose the most fitting USB mic for your needs, first, consider your intended use and then limit your options via your budget allocation, as you can see from today's reviews there are plenty out there to choose from which sit at accessible prices.
Expert Tip
If you have a little more cash to spend than the allocated budget you might want to consider a Blue Yeti USB condenser microphone it has quickly raised the industry bar, setting a new standard it has a larger diaphragm and functions using their patented Tri-Capsule technology which keeps signals pristine.
Did you Know
We previously reviewed the Blue Yeti in our Top 10 Best USB Condenser Mics article last year and a few of today's selections previously made the grade, though there are many others to consider highlighted as well.
If you've enjoyed this review by Music Critic, please leave a positive rating:
[vc_separator