In this article we are going to sift through the 10 best wireless microphones in 2023, pick them apart and put them through their paces, for a thorough investigation into just how stable and noise free the transmissions and signals really are, to determine whether they are a genuinely viable option in these modern times.
The conveniences that come with the age of wireless technology have accelerated manufacturing and electronic audio evolution to the point that today, essentially anything you can think of, you can bet they have or are working on, a wireless version!
Wireless mics have been utilized in the field and for professional live performance the world over effectively since we first began broadcasting. The majority of our reliable products are high end and were once for 'elite' use, employed in large scale productions, late night live shows, and almost exclusively for professional television studios or out and about for documentary or journalism use.
With that in mind many a professional will be a little skeptical of the capabilities of a lower priced model and they do have a few drawbacks so today we are showcase the top ten on the market for a closer look. Alongside our comparative wireless mic reviews we have included and informative buyers guide to give you the 411 before you buy.
At a glance:

Our top 3 picks
Our team's top 3 recommendations
Best Overall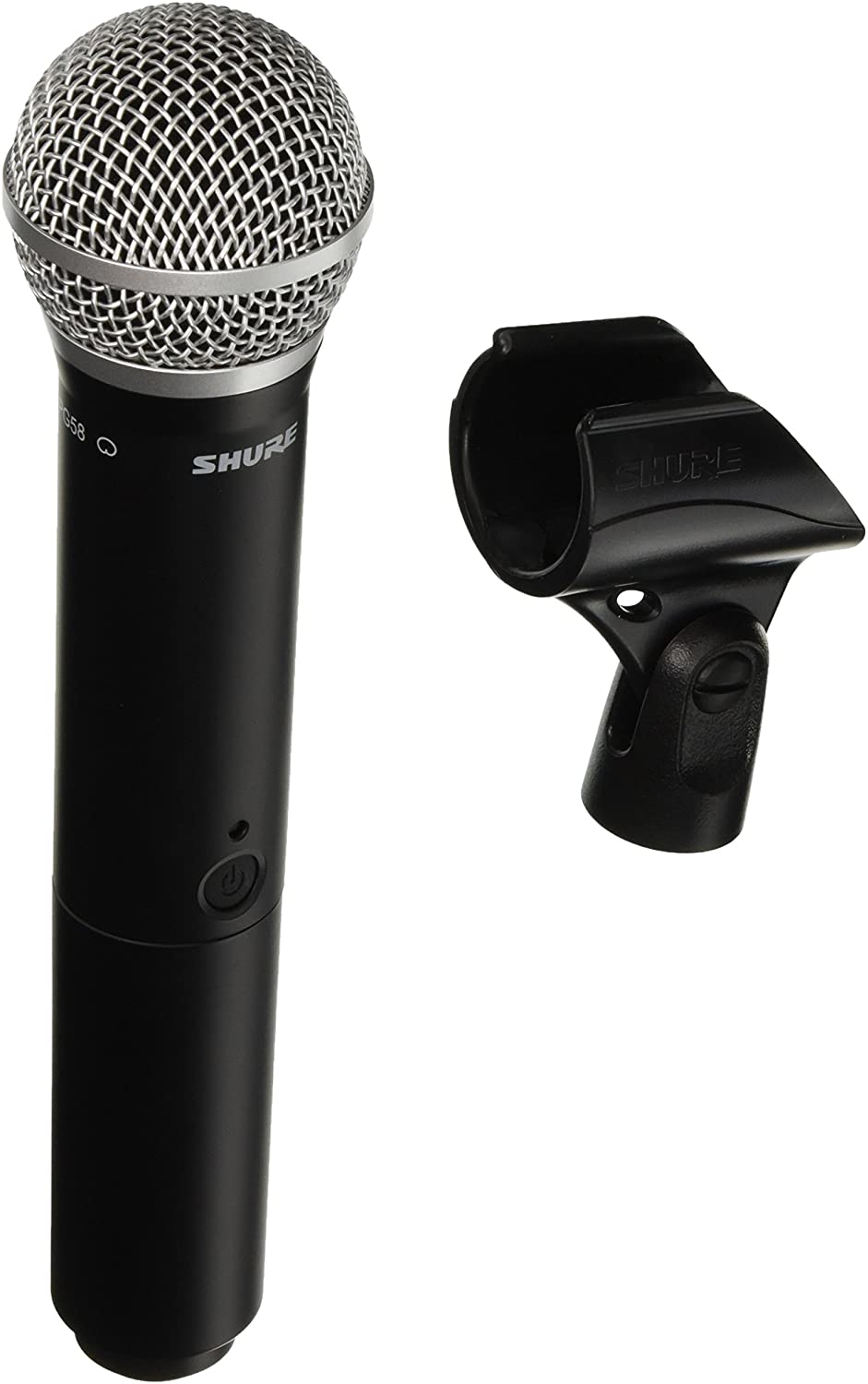 Shure BLX2/PG58

Built-in spherical filter.
Rugged construction for outdoor use.
Delivers professional sound.
Premium Quality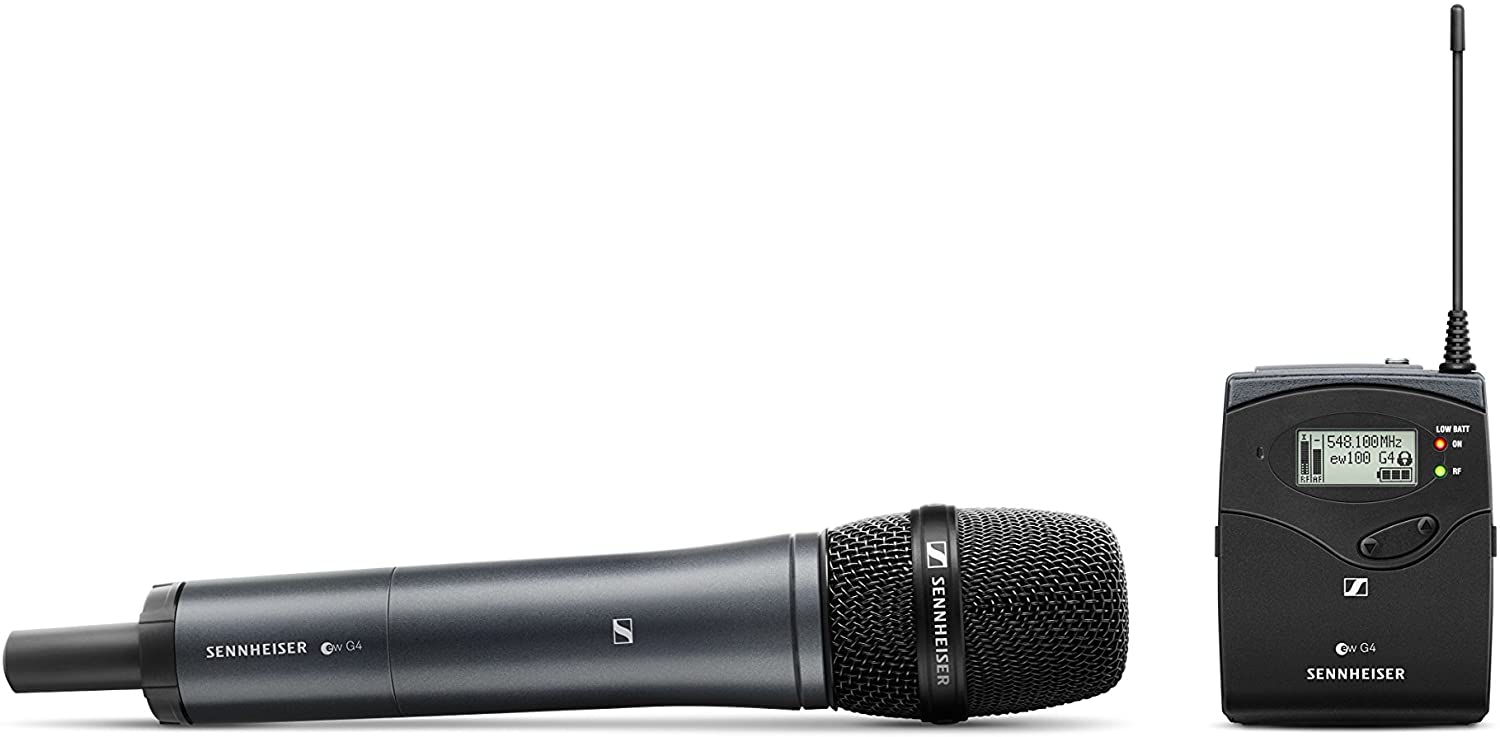 Sennheiser Pro Audio

Built-in spherical filter.
Rugged construction for outdoor use.
Delivers professional sound.
Great value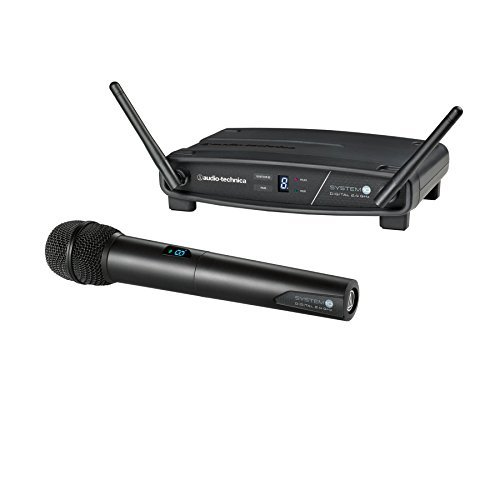 Audio-Technica System 10 ATW-1102

Built-in spherical filter.
Rugged construction for outdoor use.
Delivers professional sound.
View The Best Wireless Microphone Below
Feel like a star with the Shure BLX2/PG58 wireless microphone. This microphone delivers crystal clear audio wirelessly, no matter where you perform. Professionals can rely on this microphone; Shure has specifically designed it for live performance and studio recording.
It features a tailored sound response and a built-in spherical filter, so whether you're rocking out or giving speeches, this microphone will work for you. The filter will also keep background noise at bay, making it a great choice if you're performing outside on a cold and windy day.
Its rugged, heavy-duty construction makes it perfect for indoor and outdoor use. Don't worry about accidentally dropping this microphone - it'll still work like magic, thanks to its shock-mount system. And despite the rugged design, it still looks sleek and stylish and will fit comfortably in your hand.
Pros:
+ Built-in spherical filter.
+ Rugged construction for outdoor use.
+ Delivers professional sound.
Why We Liked It - This microphone is perfect for outdoor use. Whether you're battling wind, rain, or a noisy crowd, you can still give a professional performance.
The Big Guns - The big guns of the mic industry are Sennheiser, Sony, Shure, and Audio-Technica (from this list). Each of their wireless mic systems offers a solid benchmark of quality. The Shure SLX2/SM58 uses an identical capsule to the original SM58 so if you're familiar with that mic then you'll know what you're getting.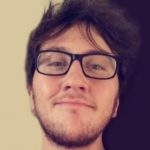 The Sennheiser Pro Audio is a portable microphone you can take just about anywhere thanks to its all-in-one wireless system. This microphone is best for journalists; the high flexibility makes it perfect for interviews, mobile journalism, and documentary use.
This Sennheiser model prides itself on a fast setup time, so if you're out in the field and need to get a snap interview done, this microphone will see you through without a hitch.
This dynamic microphone offers a range of up to 330 feet (or 100 meters) and ensures powerful wireless transmission. In addition, it features a lengthy operation time of eight hours to meet all your interviewing needs. So if you have a long day of interviews ahead of you, it won't let you down.
The construction and sound quality of this microphone are excellent. Sennheiser really has made a model to rely on.
Pros:
+ Perfect microphone for journalism.
+ Good sound and construction quality.
+ High flexibility.
Why We Liked It - When it comes to interviewing, this microphone won't let you down. From its rugged construction to its fast set-up, all its features are created to make interviewing a breeze.
3. Audio-Technica System 10 ATW-1102
Another awesome option is this system set-up from Audio-Technica. It is sold as a full system at a reasonable price, which offers high digital fidelity to provide a user friendly 24 bit/48KHz operating set-up.
It functions within a completely separate range than TV and DTV interfaces so it can maintain a signal that is free of any interference
It has an instantaneous channel selection feature, all receivers and transmitters display an easy to read unique identity. They utilize Time Diversity and Space Diversity to maximize signal integrity and can configure multiple pathways simultaneously.
Pros:
+ Super simple operation.
+ Noise-free bandwidth operation.
+ Time & Space Diversity.
+ Complete system.
Why We Liked It - The instantaneous channel selection and unique IDs make it a foolproof option.
Budget Setups - If you need something a little more cost-effective then budget wireless mic kits will work fine over shorter distances. The Phenyx Pro PTU-5000 for example provides 4 microphones at a pretty crazy price. You wouldn't want to go micing up Lady Gaga or Andrea Bocelli with one, but still, they really pack some quality features for the price.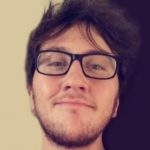 We began todays reviews with an exemplary wireless microphone model from Shure – their legendary SM58, this is a full system version as opposed to the just the microphone itself.
The handheld system features one of their most current cutting edge 24 bit/48KHz receivers with a clean RF signal, it capably receives transmissions within an 80-meter field range and provides 5 channels per frequency band to choose from.
The wireless S58 microphone is perfectly tailored for vocals and known for its bright mid-range frequency response and bass roll-off. It functions in a unidirectional manner with its cardioid magnetic field.
It is expertly crafted, very durable and incorporates a built-in 'pop' filter as previously divulged in our first review.
Pros:
+ Industry go to SM58 vocal mic.
+ 80 meter range.
+ 5 channels per FQ bandwidth.
+ Good durability.
Why We Liked It - It Is a reasonably priced professional system for live use that comes from a well-loved and trusted manufacture.
Now for a sneak peak at the next step up in Shures extensive wireless range. It is a dual-channel handheld wireless BLX288 system with an integrated PG58 Mic cartridge. It sells with not one, but two wireless SM58 premium quality vocal microphones. They are newer models which have been updated to a more industrial design with rugged metallic finished grilles.
They come with an XLR and quarter-inch jack outputs, making them more versatile. It is precision engineered and is solidly built to deliver professional quality, world-renowned sound.
They have an excellent operating range of 91 meters and broadcast on a 24 MHz bandwidth. It benefits from one-touch QuickScan frequency selection, which locates and allocates optimally available channels to prevent interference. It features two color audio status indicators which serve as a good visual during live performances and the batteries last for around 14 hours.
Pros:
+ 2 x Legendary SM58 mics.
+ Versatile output options.
+ QuickScan frequency selection.
+ Upgraded industrial level durability.
Why We Liked It - The microphones are far more robust than previous wireless models, you get two making it ideal for duos. If you happen to cross signals with another broadcast within its large range, you can change to the next available at the touch of a button.
If a traditional handheld wireless system just isn't what you're looking for you may be swayed by this Sony clip-on communication set.
It is an affordably priced discreet clip-on mic and receiver it is ideal for field use with a camera. It can provide interference-free high quality, interactive two-way communication. I can be used up to 150 feet away from the camcorder.
It provides a pristine line for clear vocals direct and noise canceling. It comes with a range of attachment options including an armband and over ear hangers for the earphone parts, all cables and a hand carry a purse for storage.
It operates on a modern Bluetooth bandwidth and has several channels to choose between.
Pros:
+ 2-way wireless com set.
+ Interactive field use.
+ All accessories included.
Why We Liked It -It is an accessibly priced, 2-way communication system, which is invaluable for use on set.
Now professionally speaking you are going to want to look at the Shure or Sennheiser systems above, but let's be honest they sit in the upper regions of an average budget. If you simply have no cash to hand for the investment, this sensibly priced system from Innopow speaks volumes for what is available at the lower end of the market.
The system is a dual ultra high-frequency setup which features 80 channels over a range of bandwidth allocations. It has a 60-80 meter max transmission field and comes with 2 well-made metallic cardioid microphones with batteries that last around 14-16 hours of continual use.
Whilst it doesn't boast the best mic on the market, we found it to be perfectly adequate for casual use and would even go as far as saying it would be suited to semi-professional local karaoke hosting too.
Pros:
+ Dual unidirectional microphones.
+ Long distance.
+ 80 channels.
Why We Liked It - It is a budget friendly dual channel handheld wireless system which offers up good value for money, the audio is adequately accurate and the system functions well, providing a fair abundance of channel choices to the user for eliminating possible inferences.
We are aware that sitting well over the one hundred dollar mark, the dual set above might still be a little too rich for some tastes, so before we finish todays reviews we have included a couple of shoe-string suggestions for amateur dabbling.
First, we have this single handheld option from Toner UHF which retails well below the fifty dollar mark and may be more up your street.
It features one cardioid pattern dynamic microphone, which in all honesty is a little less rugged than the higher end products but it wouldn't be very fair to compare given its low price-tag. The grille mesh is metal and serves some protection, but we would be a little more cautious with this one or it is bound to get a few inevitable dents.
The signal is stable, transmission is clear and they are easy to set-up. It can pick up from a maximum range of 80 feet which is a good distance that allows for free movement. It provides 10 different ultra high-frequency bands and 8 hours live use and is rechargeable via USB (cables provided). It supports Bluetooth and can stream audio from synced devices.
Pros:
+ Bog-standard system set-up.
+ Cardioid microphone.
+ Won't break the bank.
+ Bluetooth.
Why We Liked It - It is a popular choice among schools for presentations and provides a functioning bare bones system which is easy to use.
This next one actually manage to undercut the above model providing an even cheaper alternative.
It is a compact and convenient handheld system which capably serves up 20 ultrahigh-frequency channel to select from, so you can be sure you'll find one without interference.
It can receive long distance transmissions, working stably from a distance of up to 75 feet away from one another.
It features a good quality cardioid microphone which feels pretty weighty in hand despite being of an ABS plastic construction. It is dynamically balanced has a secure grille and provides a decent mid-range sound quality with vocal clarity and a reasonable amount of high gain without feeding.
It retails for just under the 30 dollar mark and is incredibly easy to use benefiting from a simple 3-step set-up process.
Pros:
+ 20 channels available.
+ Ideal for DJ use.
+ Cheap choice.
Why We Liked It - The majority of products in this price region aren't really worth a good look but this one really stands out among the rest.
We are ending with an accessibly priced complete system which offers unbeatable value for money providing 4 separate channels each with a dedicated microphone inclusive in the asking price.
We have reviewed this Phenyx Pro system before and it really is a testament to the evolution of the electronic audio industry. It features a sturdy metal construction which can be rack mounted into a professional rig.
The microphones borrow from high-end new industry standard dynamic unidirectional designs. There are, as previously mentioned, four of them and they each have a color-coded ring at the grille joins, which not only serves as a good visual indicator but strengthens them a little more too.
They operate within the 530-580 MHz range and can be used within a radius of 80 meters max.
It has a very informative LCD display which helps make it simple to use and keep track of the quadruple channels. There are nice optional extras within the Phenyx Pro range which add to the already versatile unit
Pros:
+ Quad channel system.
+ 4x cardioid microphones.
+ Good range.
+ Solid construction.
+ Rack mountable.
Why We Liked It - It is a professional quality quadruple channel system which is affordably priced.
Lapel and Lavalier Mics - Lapel and lavalier microphones are suitable for broadcasting, film, and TV purposes. They're designed to be ultra-discrete so they don't appear on camera and fix onto clothing. They work in the same way as standard wireless microphones but will require a bodypack as well as a receiver. This is because they're not big enough to house their own transmitter.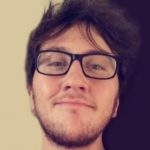 Wireless Microphone Buyers Guide
What is a Wireless Microphone?
A typical microphone works by converting an audio signal into an electrical one and sending it through a cable to a desk and then an amplifier. A wireless microphone picks up audio signals utilizing the exact same magnetic field process as any other microphone, the only way in which it differs from its wired counterpart is in the manner in which it sends its signal to be amplified. It manages to do this via radio waves, much like a CB radio, or indeed any radio. Wireless mics usually operate on ultra high frequency (UHF) bands.
Wired Vs Wireless microphones
A wired microphone is generally accepted as better so long as the cables are of high quality the signal will usually be stronger with absolute integrity because there is no way for it to become interfered with.
A wireless microphone can be subjected to other waves crossing through its path and as they tend to have a generous transmission radius and many modern devices operate with wireless in modern times this can sometimes be problematic but manufacturers typically try to counter this within the technical aspects of the receiver engineering.
There are many scenarios, live performance and otherwise where a wireless option is essential. They allow for much more freedom of motion unimpeded by cables. This makes them ideal for larger stages and audiences without the trouble of having endless meters of hazardous cable strewn about the place.
The other benefit of having a wireless mic is a tidier appearance, if you are behind or in front of a camera wearing a microphone about your person is not only liberating in terms of being less restricted to a certain spot but the audience doesn't see the wires in view.
Handheld wireless systems are perfect for public address, DJ MCing, karaoke, play narration, comparing, street interviews, and much much more.
What to look for when buying a Wireless Microphone?
Some important things to consider are if the microphones are for singing, speaking or commentating or perhaps a bit of both.  There are many different microphone pickup patterns and each is suited for different things. The majority of those we have looked at today are uni-directional which means they pick up from directly in front of them (or on top really) meaning they need to be pointed at the source. This pattern is called cardioid which you will have seen mentioned throughout.
This is because the shape of the magnetic field generated by the microphones components resembles a heart shape although speaking in 3-dimensional terms it is also sometimes referred to as apple-shaped in appearance as well.
This is a good microphone pattern for isolating what you want to pick up rather than general background ambiance. A lot of the mics we have compared are also dynamic by nature meaning they respond to a wider frequency range and can really pick up the dynamics of the audio making them perfect for singers who often have an impressive range and unique nuances in their vocals.
Wireless systems rely on battery operation, usually one or sometimes both parts will have a built-in rechargeable battery of some for this is preferable as some sets will need constant battery replacement which can end up pricey with long term use.
If Bluetooth capabilities are important to you then you should for look for a system which is compatible, however a word of advice as many people carry around their own Bluetooth devices the signal can subject to less stability regardless of not being paired to a stranger devices specifically.
The best bet is to choose a system which operates in bandwidths not used by television broadcasting, and typical radio frequencies to rule out the possibility of interference altogether.
If you are looking to invest in something for professional use you should be prepared to part with a fairly large lump sum of cash. From today's reviews, we highly recommend the Shure and Sennheiser sets as some of the oldest companies in the business and manufacturers of products which have continually set and raised the industry standards time and again they are a sound choice and superbly built to boot.
Conclusion
What was once reserved for bigger fish, is now a product attainable for many. The benefits of wireless microphones are mainly motion and a modicum of professionalism. They are quickly becoming a go-to for far-field recording with cameras eliminating the need for a huge boom (and operator) which is an expense many budding media makers just can't afford.
There is a range available in recent years which are much more accessible to the masses and some of them even have a pocket money price tag which is great news for younger enthusiasts and non-profit organizations which want to hold events.
Many of those on the current market is very easy to pair and use and most have measures in place for quick channel changing should anything dare to interrupt your signals. The higher-end models we have looked at obviously offer more in terms of quality, clarity, and longevity but there are plenty of affordable options out there as well. We hope today's reviews along with our wireless microphone buyers guide will help you make an informed purchase.
Expert Tip
Always buy newer systems and always do your research if a deal seems suspiciously too good to be true, the law was changed in the early 2000s to prevent certain frequencies from being used by the general public, and some older systems operating on illegal bands are still available for sale despite this fact.
Did you Know
If you are planning something really extravagant you can actually get wireless systems that broadcast from 300 or even a whopping 500 meters away.
If you've enjoyed this review by Music Critic, please leave a positive rating:
[vc_separator