If you own a drumming kit, you're probably asking yourself, "What are the best drum mics on the market?". It's definitely a fair question. There are plenty of drum mic options out there, and it can be hard to choose the right one for you.
Drum Microphones are specially made to accurately record your drum sounds. They capture the depth and original sounds of the drums to provide you with quality recordings later on. They will catch all the rolls and hits you perform on your drum kit flawlessly, and they'll allow you to listen to your performance later on. If you're looking to invest in some new drum sticks as well, then click for the full guide.
Although most of the gear in this niche is expensive and can reach up to, and beyond $200, a drum mic is one of the best investments you can make if you want to be a professional.
If you're looking for new equipment for your studio that can give good quality recordings, then you should invest in a few quality drum mics. To make this process easier, we've given you a few overviews of the best mics out now. Check out our FAQ after if there's anything you're unsure about!
At a glance:

Our top 3 picks
Our team's top 3 recommendations
Best Overall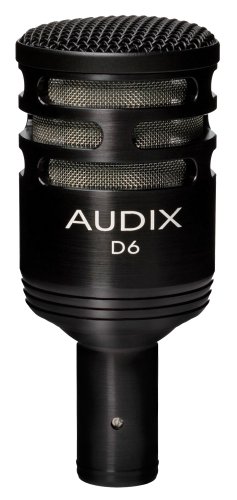 Audix D6 Dynamic

handles high-pitched noises without distortion
allows for clear recordings
portable
Premium Quality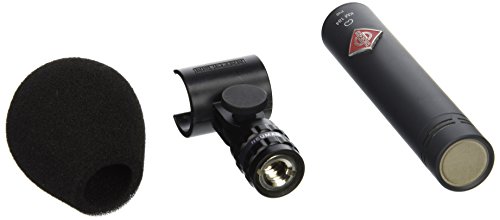 Neumann KM184 MT Cardioid Studio Condenser

handles high-pitched noises without distortion
allows for clear recordings
portable
Great value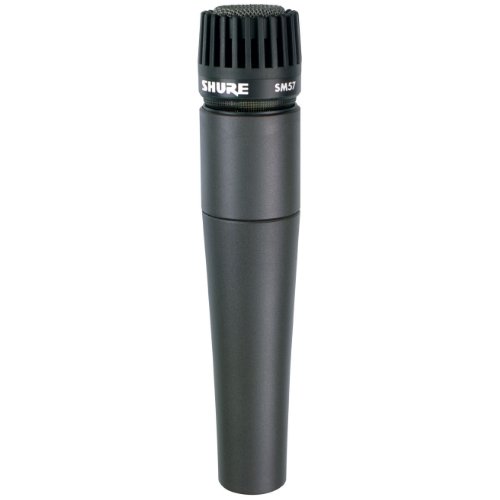 Shure SM57-LC Cardioid Dynamic

handles high-pitched noises without distortion
allows for clear recordings
portable
What is the Highest Rated Drum Mic for Live Sound & Recording?
The Audix top quality dynamic mic comes in a stylish black design that will make you look like a professional from the get-go. It works at its best when you place it near floor toms, a kick drum or bass cabs. Not only that, but it can also handle very high sound pressure levels without screeching or distorting them; something common to other cheaply made drum mics on the market.
Audix tests all of their microphones before they ship them out onto the shelves and you can be sure that the D6 is no exception. You will only experience high-quality sounds with clear playback. The diaphragm also gives a fantastic transient response for whenever you will be quickly hitting the kick or snare drums and will only give you the best quality recordings. It isn't picky about where you should place it and improves kick drum sounds significantly.
This is one of the drum mics that is praised most for its specific features. The quick and clear response it gives in capturing all of the particular sounds of each of you drumming sessions is phenomenal. You can rest assured that if you end up going for the Audix D6 you will be only getting quality gear that can up your recording sessions to another level.
Pros:
+ handles high-pitched noises without distortion
+ allows for clear recordings
+ portable
Why We Liked It - Audix provides the market with a fantastic drum mic for recording your drumming kit sessions.It can be placed anywhere around the drum kit and still give quality recordings and will capture any high-pitched sounds without distorting them in any way. If you are looking for a good-quality drum mic, Audix's D6 is a fantastic option!
Makeshift drum chamber - when it comes to the kick drum, you have to be careful with any spill from the cymbals and snare entering the kick drum. Take a couple of microphone stands, and an old blanket draped over the kick drum to create a chamber. Doing this will make life easier in the mixing stage because you are free to boost high frequencies without highlighting unwanted cymbal noise.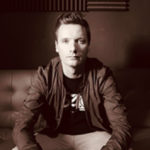 2. Neumann KM184 MT Cardioid Studio Condenser
Neumann is one of those brands that has a fantastic reputation both within the world of drum mics and outside. They are a bit more on the pricey side, going up to 800$, but they usually come with suitable accessories and high-quality recording properties. The KM184 can be used as a spot or overhead mic and they record genuinely crystal clear sounds; you won't get any rustles, distortions or crackles, no matter what you play. The mic is extremely sensitive which will allow you to pay good attention to what and how you play to make sure you only record the best bits of your training sessions!
You will get an instant feel of the Neumann quality of recordings the first time you play back your sessions. Even though the product isn't cheap, it's well worth investing in if you are looking to rival any other professional drummers in their recording endeavors. It has the best immunity to any electromagnetic interferences that could occur during your training sessions.
The KM184 is a slick piece of mics equipment that will be shipped to you with a case, windscreen and stand so that you can start using your new purchase from the doorstep!
Pros:
+ transformerless circuitry
+ professional sound
+ sensitive and reliable
Why We Liked It - Neumann's mics are sought after professionals that are looking for quality recording technology with a sleek design. With that said, we can see why this is one of the best quality microphones to be investing in even if it's a bit more on the pricey side. The product is reliable and gives the best recordings that your drum kit certainly deserves!
3. Shure SM57-LC Cardioid Dynamic
Shure has some of the most quality mics available in the industry today and it's because they make bundles that are available for everyone. You can buy just the drum mic, or you can buy bundles that include the drum mic, adapters, cables, stands, windscreens; there is a bundle for every possibility. The price varies depending which accessory you will end up adding if any at all, but it's still an extremely affordable product if you have just spent thousands of dollars buying or upgrading your other equipment.
It's also a very durable mic and will definitely end up lasting you a couple of years and will be a worthy companion through your drumming adventures. It offers you a professional reproduction of sounds and even works to capture high-quality sounds from amplifiers and nearby instruments. If you are looking for something to use with your amps, it's surely a useful feature to have. High-volume sounds will not bother this drum mic, and it will handle all of the high-pressure sounds you throw its away with the best dignity.
This mic has not only been used as a drum mic but for speeches for well over decades and with great success; it's the best affordable bundle no matter which options you end up choosing!
Pros:
+ professional sound-quality
+ reliable industry product
+ handles high-pressure sounds
Why We Liked It - Shure has made a wide range of mics available for the general public and we commend them on that. The SM57 will prove to be the best investment for anyone that is looking for an affordable bundle of accessories to start their new recording adventures! Each of the bundles available from Shure will have all the gear you will need to start recording your drum kit sounds from the get-go.
Front head on the kick - Depending on the style of music, it might be left intact, have a hole cut in it, or taken off entirely. There are no rules; it comes down to your taste. But there are a few general guidelines. Jazz music works well with the resonator intact. Rock and pop music relies on a hole cut in the head for a microphone and potentially dampening materials. For metal, you might want to remove it completely.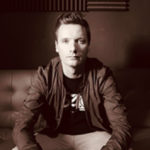 4. Sennheiser E604 Dynamic
The Sennheiser will not only equip you with affordable and best-quality equipment but it will also give you a 10 year warranty on your product. The design is as compact and comfortable as it can be and will be easy to place wherever you will find a suitable place for it to sit and do its job. It handles high-pitched sounds very well and won't give you any additional distortion troubles.
The E604 is a reliable piece of gear that will cancel out any high feedback rejection. It's easy to use and set up and will capture even the smallest sounds you will make to then provide you with clear and crisp audio of your drumming session. It's a highly portable device and there isn't a rim that this compact drum mic won't clip to!
It's a light-weight piece of gear that will supply you with outstanding sound no matter where you place it. Some people find the E604 so reliable that they end up buying two or three more to clip onto other rims so they can capture all of the sounds their drum kit has to offer them!
Pros:
+ 10 year warranty
+ outstanding quality of sound
+ compact and clips to any rim
Why We Liked It - Sennheiser has been a very reliable brand when it comes to drumming mics. Their microphones are very affordable and can allow you to buy multiple mics for a low price. The E604 has outstanding sound and comes in a very compact design that won't be hovering over you but will sit quietly in its corner doing its job!
Beyerdynamic's product is also a very affordable option that will provide you with quality sound. This is one of the mics that actually comes with a gooseneck included in the price already. The gooseneck is available to be either flexible or angled and it's compact while also possessing a horizontal swivel point. It has a wide transmission range and comes with a clamp so that you can set it up wherever you desire on your drum kit!
It's a very small drum mic that does a fantastic job and works like a charm. One of its new features is the expanded frequency range that allows it to capture more sounds than Beyerdynamic's previous mics. You can clip this little portable to any drum rim you desire and get quality results with just one product.
Beyerdynamic is known to use only the latest technologies, and the TG-D58C isn't an exception to the rule. It has a significantly improved signal to noise ratio and will provide only the most authentic reproduction of your drum kit sounds. This will ensure you only get quality recordings when you decide to play them back!
Pros:
+ comes with gooseneck
+ small and portable
+ faithful reproduction of drum sounds
Why We Liked It - Beyerdynamic not only gives us high-quality gear that will improve our recording sessions, but it also gives us accessories such as the gooseneck that can be twisted and manipulated in any way to suit your drumming needs. No matter if you want to record your snares or cymbals, this drum mic will do its job with the best pride whenever you decide to put it to use!
Miktek's mics are very solid and dependable and will give you only quality sounds. They are a bit more expensive than our previously reviewed mics, ranging from 200-300$ depending on the offer you catch. If you are looking for a drum mic that can represent all the sweat and tears you put into your drum practice sessions, you can be sure that Miktek will do that faithfully.
The Miktek drum mic offers you a capsule design that will give you the opportunity to reproduce your drum kit sounds with the best accuracy. It's a dynamic mic that is usually used with tom-toms and snares. You can rest assured that you will experience only full and robust sounds from Miktek's high-quality product. You don't have to be worried about the mic being damaged during delivery either, it's carefully packaged and comes in a protective case and a commonly used drum mics clip.
It's the best piece of equipment whether you're at home, in the studio or on the road waiting for your next gig. It's a fantastic mic that can be used for general recordings too, even though it is optimized for tom-toms and snares. Even if you end up accidentally hitting the drum microphone with your drumsticks it won't make any difference to the quality of the recording. You can move the mic around however you want and put it wherever you find it suitable and it will still put up the best performance!
Pros:
+ capsule design for tailored reproduction of sounds
+ optimized for snares and tom-toms
+ sturdy, durable and accurate
Why We Liked It - Miktek allows even beginner drummers to achieve high-quality recording sounds with the PM10 mic. It's right in the middle of the price range, it's not astronomically expensive but not cheap either. It's one of the best investments if you need new drum mics to record your snares and tom-toms and reproduce their sounds with the stunning quality!
7. Shure BETA 52A Dynamic
Another one of Shure's mics has made it to our list and for good reason, it's on of the dependable drum mics from one of the industry's leading companies. Microphone optimized for kick drum usage, this product will make sure you get the deep bass undertones best recorded whenever you're hitting against the drum. Its frequency response is manufactured specifically to align with the kick drum and other bass instruments and therefore works best when placed near or around it so that it can capture the full robust sounds with accuracy. It also rejects any unwanted sounds that could make the recording or performance of any lesser quality.
Thanks to the hardened steel mesh you can be assured that Shure's drum mics won't be wearing out or breaking anytime soon. It's specifically tailored to be durable for as long as possible and to withstand any accidental hits it could take when the drummer is in the zone. The 52A delivers the most studio-quality sounds out there and you can usually find it for about 700$. Nevertheless, it's a product often used by professionals thanks to its high-quality performance with drum kits (click here for our full guide).
Pros:
+ best for kick drums and bass - see our soundproofing guide for studios.
+ made to sustain damage
+ professional studio sound
Why We Liked It - Shure doesn't cease to surprise us with the quality of the mics they produce. 52A drum mics are used by industry professionals and will not allow for all the hours you put into your training to go to waste with a bad spin-off replica of your performance. It will only give you the highest quality recordings available out there!
Here we have another one of Miktek's high-quality affordable mics. It usually ranges in prices between 200-250$ on the market, and proves to be a very good investment for anyone that is looking for a good drum mic to include in their studio arsenal of recording equipment. It performs as its best when attached near the toms, kicks or bass. It also does well in capturing sounds that come from an amplified bass. The capsule design of these drum mics allows for immediate rejection of unwanted sounds.
These drum mics are designed to give you a faithful reproduction of your drumming sessions so that all your practice won't go to waste. It also provides some of the most praised rear rejection out there. One thing is sure with the PM11: you won't be getting any unwanted sounds on your recordings; just the pure sounds of your drum kit that you created. It will graciously accept any high-pressure sound levels that are prevalent when playing the drums and the cymbals in particular without any noticeable distortion.
It's a tough piece of equipment that will withstand a lot of the abuse that may come with accidentally hitting it when aiming for a drum instead!
Pros:
+ best for recording toms, kick drums or bass
+ durable and sturdy
+ capsule design for ultimate quality sound
However, you get something that will last for years to come.
Why We Liked It - Miktek not only offers mics for affordable prices but also gives high-quality performances that will shine within and outside of the studio environment. The capsule design of the mic will allow you to capture only the top-quality sounds and reject any rear noises that could be making their way through to sabotage your recordings. If you are looking for a reliable piece of new equipment, try Miktek's mics!
AKG's mics pride themselves with 5-star reviews all around but it's quite a pricey investment too. At 500$ you can hope for only a best industry professional performance from your new drum mics, and that's exactly what the AKG Pro mic has to offer you. It has a stylish, unique design and is covered with an extremely thin diaphragm that will give you only the most accurate sounds, since they won't have to travel through any additional useless layers of material.
AKG has been on the market for six decades and has developed some impressive features over the years that are included in their mics. The cardioid polar pattern will make sure that none of the other instruments will make their way into your specific drum recording. There are also three presets that can be altered and adjusted to match the ideal sound of your specific drum kit. The options are the vintage sound, the kick drum sound, and the closed kick drum.
The AKG Pro is one of the most quality low-frequency mics out there; if you are looking for those thick robust kick drum sounds, this drum mic will be your choice!
Pros:
+ best for professional recording quality
+ cardiod pattern to reduce other sounds
+ stylish and unique design
Why We Liked It - Even though AKG's drum mics are more on the expensive side, you couldn't ask for better drum mics to accompany you and your drumming adventures. It has a professional design to ensure no overspill from other instruments makes its way into your recordings and it also has a stylish design that will fit in any room or studio!
10. Audio-Technica AE2500
Audio-Technica is another brand that offers high-quality drum mics from the top-shelf. It ranges in price from around 500-550$ and is a lot to ask for when it comes to investments, but choosing this mic will give you studio-quality sound for years to come and will only replicate your drum kit sounds in the most accurate manner. It also has a robust design to endure long trips and bumps on the road for when you are going to gigs or riding around on a tour. A vital feature if you are looking for more sturdy mics that need to endure a bit more of a rough life!
Something that Audio-Technica does differently from other drum mics is that it combines both the condenser and dynamic functions, which is like have two mics condensed into one! It's also another ideal drum mic for recording the kick drums specifically and is optimized to work at its finest when used according to that. This is as close as you can get to natural reproduction of the sounds that come from your drum kit! A fantastic choice if you need a new mic that you can take on the road and not worry about its durability thanks to the sturdy design.
Pros:
+ condenser and dynamic functions in one device
+ robust design to endure life on the road
+ natural sound
Why We Liked It - Audio-Technica has been supplying the market with drum kits for years and they have a history of best selling mics thanks to the quality craftsmanship. If you are looking for drum mics that encourage the reproduction of a natural and accurate sound to replicate what your drum kit does in the studio, AudioTechnica 's mic is the way to go!
Prep the kit - When possible, replace the drumheads a day or two before you record. That gives enough time to get them played in and ready for the session. If you can do that, you'll get much more clarity and brightness from the kit. You should also think about the choice of sticks and beaters before recording. Anything that alters the tone is worth prepping.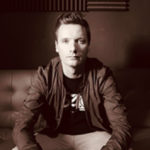 Drum Microphone Buyers Guide
What are drum Mics?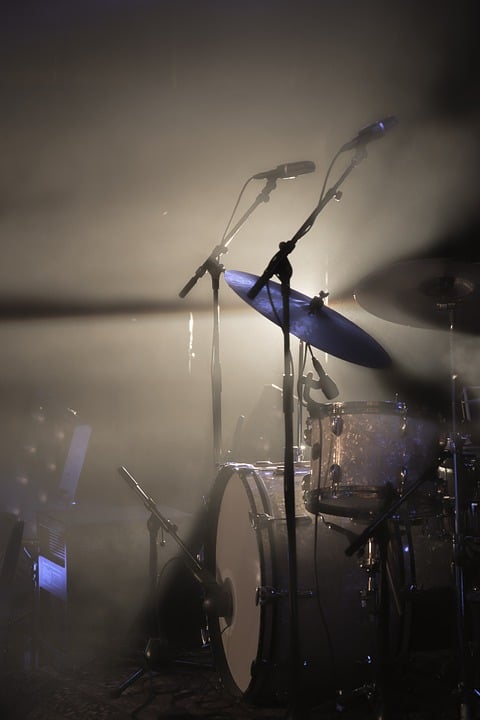 When it comes to drum kits, drummers don't have it easy; not in the slightest. While keyboard players and guitar players have to only supply mics for their instruments alone and maybe a mic for a guitar amplifier, drummers have to go all on out and possibly supply a mic for every drum, or at least to cover each corner of the drum set - click here for electronic alternatives. This means that you may even need to get individual and specifically tailored mics for each piece of gear, since the mic you use for your snare drums may not be the mic you can use on you kick drum or on the cymbals.
The fact of the matter is that the mics are tailored to the specific drum kit parts, and it will usually say it in the title if the mic works with only a kick drum, or can tom-toms and snare drums be included within that. It's vital to look at these seemingly minor points since many people gloss over the information and end up being dissatisfied with their product when they expect it to perform well with tom-toms when it was made to take in sounds from a kick-drum.
There are three types of drum mics: a dynamic mic, a condenser mic, and ribbon mic.
+ Dynamic Mic- a mic with an extremely thin diaphragm of foam or mylar and specializes in capturing high-frequency sounds like that of cymbals
+ Condenser Mic- a mic usually found within studios, they have a high-frequency response and are sensitive to loud noises; they can also reproduce the speed of the sounds you make best and have a loud output
+ Ribbon Mic- doesn't pick up sounds from the sides and is fantastic with very high-frequency sounds as well as taking in fast transients
Does a good Drum mic require a big budget?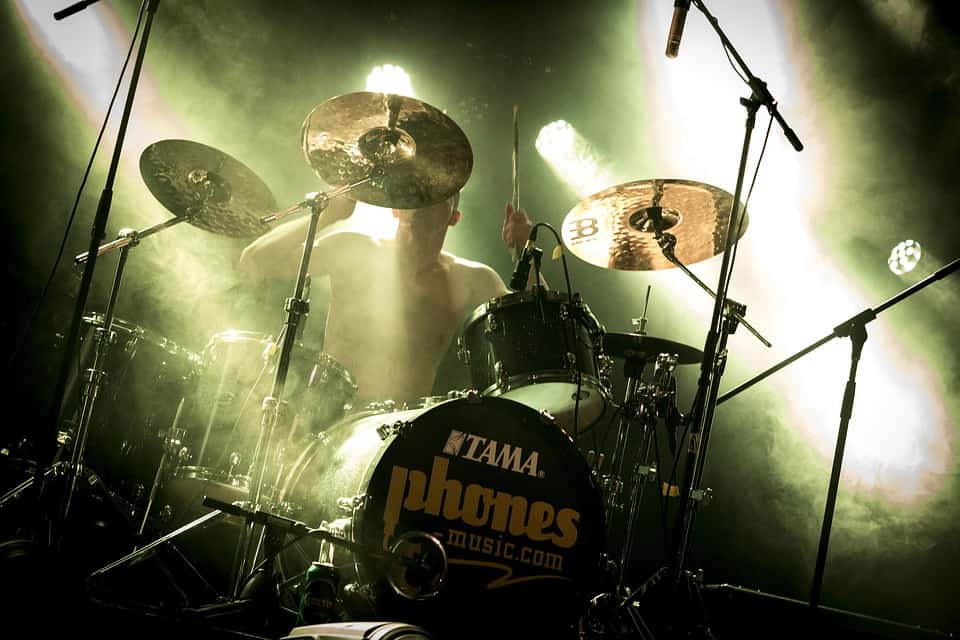 It depends on what one would consider a budge, but generally, if you are looking to spend under 50$ for a mic it's rather impossible to get anything of any sort of quality. It's questionable even if there are drum mics priced that low! The starting price is about 100$ for one mic, which is fair since you are expecting this little device to replicate all of the sounds you make with great accuracy.
The mic prices usually start at 100$ and go well up to 1000$ and beyond, but there are definitely the best offers you can catch that hang around the 100-500$ range. Especially if you head to the official websites of the drum mics there are often sales going on and you can quickly come into possession of a 1000$ mic that ended up costing you 500$ in the end.
If you are able to spend at least 100$ on your new mic gear you should get a high-quality product that will capture the sounds of your drum kit with the best accuracy, but going below that would probably get you something of cheap craftsmanship and questionable make.
The final answer is that yes, you can definitely get a quality mic on a budget. You definitely don't need the thousands of dollars that some people spend to get studio sound, especially if you are intending to buy more than one drum mic- it's vital to take that into consideration too. If you end up buying four mics, each for 100$ you will have supplied the needs of recording and reproducing sounds of all of your drum kit!
What should you look for when selecting a Drum mic?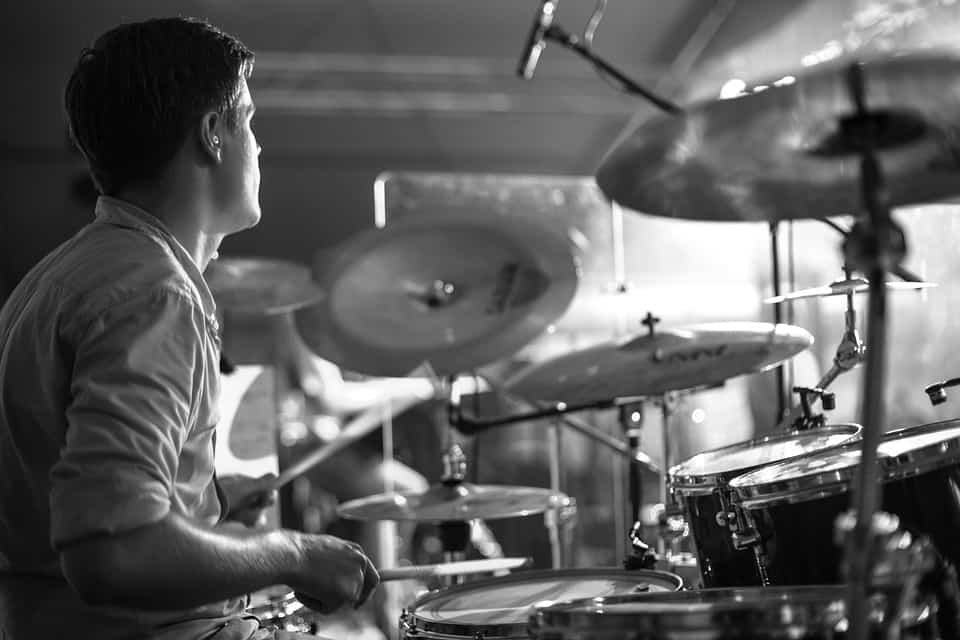 When looking for your first drum mic you will probably end up being a bit confused in the process. There are so many types of drum mics and the prices vary astronomically between all of them. How do you decide which mic is most suitable for you?
First of all, you should start by defining your budget, the mics range from 100-1000$, therefore if you have a price listed between any of those two marks you should be fine. Then you need to decide which part of the drum kit you need to supply with drum mics; is it the kick drum, the snares, the cymbals, the tom-toms? It's essential to know this beforehand since you will need to choose a different type of mic for each of these pieces of equipment.
Once you have decided which drum gear you want to supply with a mic, it's time to go out and search! Make sure to read plenty of pro and con reviews that will tell you pros and cons that the product could be suffering from. Also, you will get information about the specs and how it works with the specific gear you chose. You need to look out for bundles too, usually, the windscreens, pop filters, cables, stand clamps and the alike need to be bought separately. There are however brands like Shure that just give you bundles to choose from with a bit of an extra price and you will be good to go. It certainly comes out cheaper than buying all of the accessories separately and you should keep an eye for good bundle offers whenever you can!
Choosing a good drum mic that will be within your budget is often a long road and requires a lot of research. There are many videos on the manufacturer's websites that demonstrate drum songs and beat recordings that were made with specific mics they are offering and you can compare them all. You don't have to worry about buying anything that isn't tested since you can check it for yourself most often. Usually, some of the reviewers record their own videos to show other customers how well the mics capture and reproduce sound.
All in all, as long as you are looking at reliable companies and stay within the 100-1000$ budget you should be thrilled with the quality of whatever mic you end up buying!
Top Choice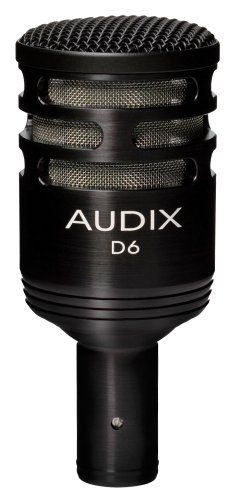 Our Best Choice has to be Audix's drum mic. It surprises everyone with the clarity that shines through the recording and live performances. The way it handles high-pitched noises without adding on any distortion makes for a dependable mic that won't be surprising you with any frustrating sounds. Whether it's a studio session or a live performance the D6 mic will not only look stylish and professional but is also optimized to capture the tones and sounds of floor toms, kick drums and bass cabs.
It's dead easy to set-up and you will be noticing an improvement in the kick drum right from the beginning hits you place. It's also a durable product that will last you years if you take care of it well and don't hit against it too hard, even by accident! You can place it in a wide range of spots (click for the study guide) to get the finest sound selection of sounds and that makes it highly portable. That is another plus if you are looking for a mic that is easy to transport and place without fussing around.
Audix's drum mic is our Best Choice simply because it's at just the right price that a quality mic should have, and thanks to all the best features it also allows you to get the finest performance out of your drum kits!
Premium Choice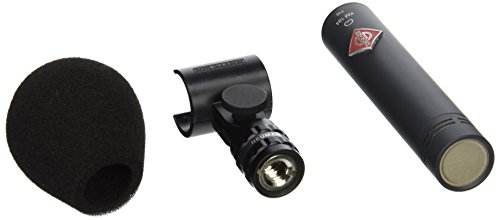 Our Premium Choice has to go to Neumann's product, simply because Neumann has been in the industry for decades and knows how to upgrade each of their mics to suit the customer with the best precision. The mic comes in a bundle with a windscreen and clamp, which is way more than the usual drum mic bundle which usually only supplies with a mic and no stand or clamps. While this is one of those mics that borders on the 1000$ mark, it's understandable due to the professional quality. This is the kind of drum mic you can find in professional recording studios and backstage of famous performers.
It can be used either as a spot or overhead mic and the cardioid pattern will make sure that the other instruments don't interrupt your drum kit recordings in any way. The drum mic is available in both matte black and nickel colors so you will be able to find which one of the two suits the rest of your gear. You won't get any distortion from high-pressure sounds with Neumann, you can be sure to only achieve quality sounds with this high-quality drum mic.
Neumann's product is our Premium Choice thanks to the bundle it offers during the purchase and the simply phenomenal sound quality that you can only get from best quality studios.
Great Value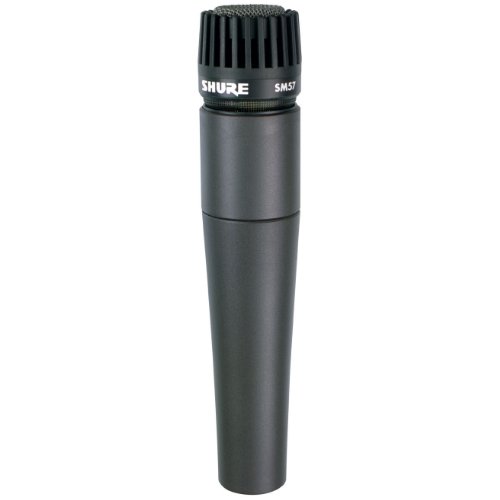 Our Best Value choice has to go Shure's product. Shure not only has a long history of existing on the market but also has a history of selling only high quality mics. The SM57 has an appealing capsule design that will make sure to block out any unwanted sounds that could come through from other instruments or background noise. It also comes in bundles with different accessories you could need when you are setting up your drum mics to hold up near your equipment. It comes with either a cable, XLR and USB adapters, a stand and windscreen.
These drum mics are an affordable and durable piece of gear that will give the finest kind of sound reproduction that you can get from an affordable brand. The mics are developed in a way to provide a good variety of materials that will help with the accuracy of the sound that will be coming through to give the most accurate representation 0f the drum kit sounds. It's made to focus specifically on one source of sound output which makes for an ideal drum mic that will give you those crispy drum sounds that you desire.
Our Great Value choice definitely has to be Shure's drum mic thanks to the amazing bundles it offers and the simple high-quality of the performance output, whether it's live or in studio - read the study on what mic to use for which here!
If you liked this review by Music Critic, please leave a positive rating:
[vc_separator