In this article, we're honing in on the 5 best USB mics under $50. This is for those of you shopping on a lower budget, who'd still like the ability to record with something that's good quality.
Despite $50 being a fairly low price-threshold, you'll be surprised to know that you can get your hands on some half decent models with very little outlay.
We've taken a look at the world of USB microphones in the past and found some good products. Today, we've narrowed down cheap choices that still offer impressive specs.
At a glance:

Our top 3 picks
Our team's top 3 recommendations
Best Overall
Pardunll USB Microphone

Cardioid Pattern
Affordable Price
Includes Pop Filter, Shock Mount, and Other Accessories
Easy Setup
Crystal Clear Sound
Premium Quality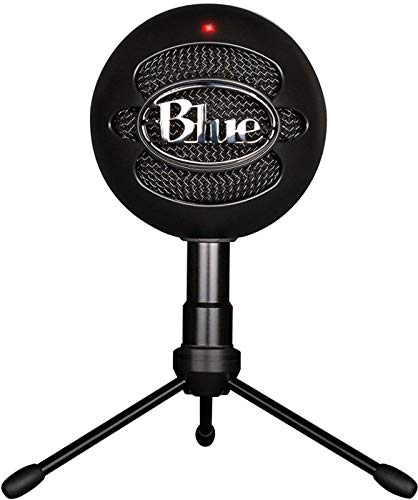 Blue Snowball iCE Condenser Microphone

Cardioid Pattern
Affordable Price
Includes Pop Filter, Shock Mount, and Other Accessories
Easy Setup
Crystal Clear Sound
Great value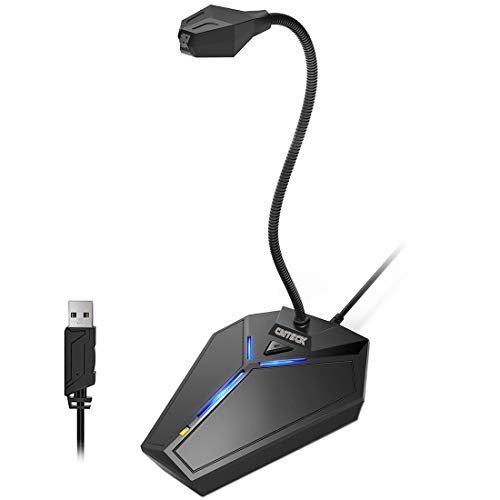 CMteck USB Computer Microphone

Cardioid Pattern
Affordable Price
Includes Pop Filter, Shock Mount, and Other Accessories
Easy Setup
Crystal Clear Sound
View The Best USB Mics Under $50 Below
1. Pardunll USB Microphone
This USB mic from Pardnull is undoubtedly one of the best on the market for the price. It's perfect for use in a home studio, either for a newbie producer or broadcaster or for someone looking for a cheap, professional-sounding product.
The cardioid pattern allows for crystal clear vocals to be picked up without any external noise also being amplified. The sound is rich, warm, and professional.
It's also a simple product to use. You just need to plug it into your computer through the USB connection and you're ready to start recording.
A particularly good feature for anyone investing in their first USB mic is that it comes with all the accessories you might need. There's a tripod, so you can place it in the optimal position. Then, there's also a pop filter and windscreen, which are necessary for eliminating plosives and other sounds that could ruin your recordings or broadcasts.
Pros:
+ Cardioid Pattern
+ Affordable Price
+ Includes Pop Filter, Shock Mount, and Other Accessories
+ Easy Setup
+ Crystal Clear Sound
Why We Liked It - It's an effective, affordable USB mic that comes with all the accessories you need to start recording or broadcasting.
Expectations - Make sure you manage your expectations with these microphones. While you can get fairly clean sound with these USB microphones, these might not be the best pick for specialized or precise recordings. If you're looking for a microphone that's catered for clarity and accuracy, it may be best to save up a bit more for your initial purchase.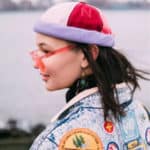 2. Blue Snowball iCE Condenser Microphone
The Blue Snowball iCE is essentially a less-expensive edition of the highly popular Snowball from Blue Designs which serves up a budget version of their signature sound.
It is a spherical shaped directional condenser mic which enables it to keep signals clearer. The original model was actually omnidirectional.
It has a fair frequency response and its mid-range equalization is very well-tuned which makes it ideal for both singing and spoken voice. It is a single capsule cardioid and has a strong diaphragm.
It has its own proprietary stand adapted perfectly to its spherical stature. It has rubberized feet and adds to its cute aesthetics and has a small footprint. is well-manufactured. The cable is a generous 6 foot in length.
Pros:
+ Generous cable length.
+ Direct input isolation.
+ Mac and PC compatible.
+ Appealing aesthetics.
Why We Liked It - It presents pretty impressive value for money we would say the isolation could be better, but with a decent pop shield and a little input-adjustment through your DAW; it is a great cheap plug-and-play mic.
3. CMteck USB Computer Microphone
Next-up we have a great cheap chat option from CMteck which has a modern gamer-centered design and sports cool blue LED accent.
It has a compact stand with a fully adjustable goose-neck mounted mic, the USB cable length is 5 foot. It features a convenient mute button with an LED indicator that helps you work out it status visually.
It provides channel noise cancellation to keep signals clear, thanks to its high-performance chip. It has instantaneous plug an play capabilities and is widely compatible.
Pros:
+ Awesome chat microphone.
+ Goose-neck mounted.
+ Mute button with an LED indicator system.
+ Mac and PC compatible.
Why We Liked It - CMteck make a lot of cool computer peripheral microphones and the flexible goose-neck design gives a good range of flexibility making it perfect for even the smallest of set-ups.
Identifying Needs - Figure out what you plan on using your microphone for first. What you use for gaming versus what you use to record interviews or songs will have entirely different features and designs. Also, keep in mind that you may have to get a USB to USB-C adapter depending on your computer set up.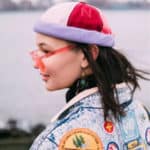 4. TONOR PC Microphone USB Computer
The Tonor PC USB mic is a very cheap and cheerful option which is very well-designed and fabricated it has a sturdy-enough supporting tripod mount which has an adjustable angle and can be swiveled up-to 180 degrees.
It holds the mic securely in place, the anti-slip feet are designed to reduce vibrations and interference and keep the mic protected from shocks. It is reasonably well-manufactured though the grille is a little on the cheaper side. It has a 10-foot cord for set-up flexibility.
It is compact and very easily portable and again offers driver free facile installation and high compatibility.
It has low line level distortion and records with good fidelity. The frequency response has a reasonable range and the audio reproduction has great quality.
Pros:
+ Stable tripod.
+ Good adjustability.
+ Low line-level distortion.
+ Budget USB mic.
+ Mac and PC compatible.
Why We Liked It - It presents almost unbeatable value for money it is well-made and the parts are reasonably durable.
5. Samson Go Mic Portable USB
The Samson Go is a miniature USB mic which features a novel fold out swivel arm and is reminiscent of a Dictaphone in its style. Its innovative product design reduces its footprint to pocket-sized and makes it super-portable for location to location recording. It can be clipped directly to your laptop itself or sit self-supported on a desktop area.
It is equipped with well-engineered dual cardioid capsules which gives it a wider range of applications as it can function in a front facing side-address manner like a typical cardioid microphone or be used as an omnidirectional mic instead. The components used are very high-quality so it's tiny size is compensated for, it is practically incomparable to similar sized microphones on the market.
It is a great conferencing tool and is also great for keeping and updating audio notes or memos. It's smaller size does mean it has restrictive sound pressure level handling but as long as you aren't trying to mic up a drum kit it's pretty capable.
It comes with Samson Sound Deck Noise Cancellation software which helps to keep the signals impeccably clear of interference.
Pros:
+ Mac and PC compatible.
+ High-quality components and meticulous engineering.
+ Palm-sized and highly portable.
+ Switchable pick-up patterns.
+ Noise Cancellation software.
Why We Liked It - It is a stylish pocket-sized USB mic with an innovative design concept and perfect portability that is ideal for on the fly recording. It outperforms the majority of similarly sized USB mics on the current market and the software is a great aid.
USB Mic under $50 Buyers Guide
Why choose a USB Microphone?
Their strong-suit is essentially their plug and play capabilities, which render them a quick and easy recording solution. They are also generally speaking a much cheaper option as they cut out the need to buy an audio interface of any sort.
A decent audio interface can be very pricey and if you aren't looking to professionally record your next album or open a small studio set-up to the public then they are a very convenient fix.
Their faster, freer nature makes them perfect for recording on the fly because they are so easy to access they can be used to record spur of the moment ideas which is handy for creative songwriters who can often find that inspiration strikes without warning.
What to look for in a USB Microphone Under $50?
First off you need to think about its application to help narrow down the style you are after. For most uses a cardioid polarity microphone is going to be well-suited it has a versatile pickup pattern and is good at keeping direct inputs isolated from background noise.
If you intend to use the microphone for interviews and cash is really tight then you might want to look for a bi-directional (omnidirectional) microphone which can record from directly in front and behind at the same time. A decent one can help eliminate the need to purchase 2 separate microphones.
Are USB Microphones Under $50 Actually Any Good?
Whilst many seasoned producers who are working with the top of the range set-ups might turn up their noses at a USB microphones capabilities they are nothing to be sniffed about.
When the first crept on to the market they were deemed to become a fad at face-value but they have evolved splendidly since their early conceptions and come a long way in a short amount of time.
There are many professional and semi-professional Vloggers and online broadcasters who utilize a USB microphone for its mod-cons instead of a regular microphone for their weekly/daily podcasts. There are also a number of streaming gamers who opt for independent USB microphones over their integrated headset mics for their better quality.
Conclusion
As our picks, today will have probably proved there are a number of bus-powered microphones on the market which are worth their humble asking prices. They provide good value for money and a real quick-fix recording solution.
Of course a more expensive model will probably audio reproduce more accurately so you might find your voice sounds less recognizable with a cheaper mic but this is no big deal unless you want to record impersonations let's say.
For less than fifty bucks, we really do think they are a steal and at that sort of money, there really is no reason not to buy one and see for yourself.
We hope our run-down and additional guide will have helped inspire and inform you along the way.
Expert Tip
Though USB mic will work with your standard PC recording program we recommend getting a good digital audio workstation for better control over your microphones equalization and input settings. If money is super-tight there are plenty of free downloadable programs online which do a pretty good job.
Did you Know
Some of today's selections were previously included in other top ten write ups which you can read here Top 10 Best USB Condenser Mics & The 10 Best USB Microphones Under $100.
If you've enjoyed this review by Music Critic, please leave a positive rating:
[vc_separator