With their use becoming increasingly popular we decided it was about time to compile our list of the top ten best USB condenser mics for great sound. Although they don't exactly cut the mustard in competition with their superior XLR mics, constant development and refinement have led to a rise of some incredible USB mics that make for worthy adversaries.
What essentially began as a bit of a fad has truly evolved in recent years and as a result, we are beginning to see them used in much more of a professional capacity, especially within the realms of live podcasting. Of course, the major advantage they offer is their plug and play convenience an aspect which makes them an ideal choice of microphone for recording vocals on the computer and embarking on a quick easy and small home studio setup.
There is much to consider when choosing between the range available and each has different specifications but out revealing reviews and exegetic buying guide to USB condenser mics, should prove to be a valuable resource if you are potentially in the market for one. 
At a glance:

Our top 3 picks
Our team's top 3 recommendations
Best Overall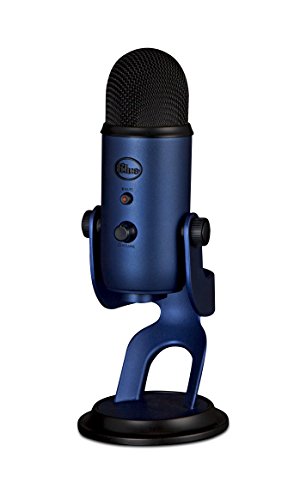 Blue Yeti

Multiple pattern settings.
Compatible with all major operating systems.
Perfect for pristine vocals.
Premium Quality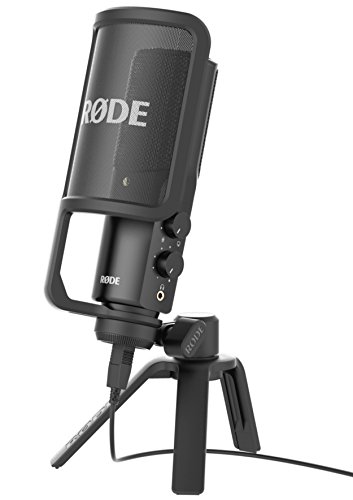 Rode NT-USB

Multiple pattern settings.
Compatible with all major operating systems.
Perfect for pristine vocals.
Great value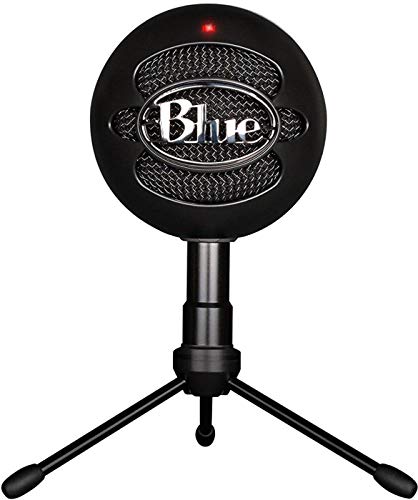 Blue Snowball iCE

Multiple pattern settings.
Compatible with all major operating systems.
Perfect for pristine vocals.
View The Best USB Condenser Mic Below
The Blue Yeti in our opinion is one of the best USB condenser mics for its unparalleled audio recording capabilities. Thanks to their 'Tri-Capsule' technology they produce immaculate, crisp renditions. This propriety Tri-capsule array essentially means that you are getting 4 for 1 of the most well-regarded microphone pattern types used in the professional industry. Making them fit for versatile use, singing, instruments, narration/voice-over, podcast, conferencing, interviews etc. They record with a high degree of accuracy. The user-friendly controls account for pattern selection, microphone gain control and a nifty instant mute. The pickup patterns to switch between are as follows;
Cardioid - Which is favorable for directional recording in front of the mic.
Omnidirectional - Best for capturing the overall ambiance as it records the whole surrounding area.
Bi-directional – Which records front and back simultaneously ideal for interviewing without the need for twice the number of microphones in the market. It is also equally as good at recording the nuances of instrumental playing.
Stereo - Which uses left and right channels it records the way the sound is heard within the space so when you play in stereo sound the sounds that were on the left play form the left this gives a more accurate representation of the sound within a dimension.
Pros:
+ Multiple pattern settings.
+ Compatible with all major operating systems.
+ Perfect for pristine vocals.
Why We Liked It - This popular USB microphone is a superb choice for audio production, featuring cutting edge technology and fabricated to an expert level. The frequency response on these Blue Yeti's is so quick! The Blue Yeti USB microphone for podcasing is one of the most well-known USB microphones on Earth.
On the Case - Figure out your use case before investing in your microphone. Are you hoping to use your microphone to record vocals, a podcast, or a combination of the two? Each of these different types will likely require separate accessories so you'll certainly want to figure out your gameplan before you start shopping.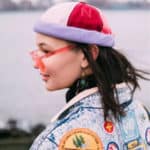 The Rode NT-USB audio gear mic is a great side-address style microphone from Aussie audio company Rode Microphones. It has 2 easy dials for simple control over monitoring levels and mixing it couldn't be simpler to set up and comes with everything you need for straight out of the box recording.
The Rode NT-USB also features a built-in stereo headphone jack which provides users with zero latency monitoring capabilities. This means what you hear as you play is in absolute perfect sync eliminating loathsome latency issues once and for all. It reviews positively with many users singing its praises for the clarity at which it records speech in particular.
It also comes with a premium grade pop shield that is specifically tailored to sit the optimal distance from the microphone. A pop-filter is an undeniable necessity if you want your recordings to be free of interference and harsh plosive sound spikes. The Rode NT-USB is easy to attach to its complementary ring mount and tripod stand. Both are of a solid build. It has the same frequency range as the Blue Yeti.
Pros:
+ Compatible with all mainstream applications (windows & Mac based) including Apple iPad.
+ High quality recording studio microphone with USB conveniences.
+ Comes with useful accessories including a storage pouch.
Why We Liked It - The Rode NT-USB USB mic is a competitively priced USB condenser microphone that offers some high end capabilities. It is an ideal option for use on YouTube, Twitch, and other platforms for its zero latency features, but also records vocals and instruments to a superb standard. We also like it's forward thinking cross-platform capabilities. One of our favourite USB amazon microphones on Earth.
If you're looking for a cheaper option, check out these USB Mics under $100.
The Blue Snowball iCe is a newer version of the well-received original snowball dual capsule USB condenser by Blue designs. Typically newer models feature additional aspects but in deference to this the Snowball iCE actually lacks some of its progenitors abilities for one the input volume control and most notably it is solely a cardioid microphone.
The original snowball has an optional omnidirectional pattern. The removal of these options is what allows for the reduction in production costs and inevitably makes it a low budget version. This is great because we get the exact same crystal clear audio of the Snowballs high-quality recording capabilities for a far lower current price. Unless you are specifically after omnidirectional recordings for dual interviews you really are better off.
The decibel control feature of it's pricier counterpart whilst useful for particularly loud instruments (drums etc) is really neither here nor there, as it can be controlled through the operating system or recording software easily enough anyway, so you really aren't losing out on anything. The frequency response is 40-18KHz. Whilst its equalization is mainly at a mid-range, and its polar response doesn't appear to be as fine-tuned as some offer it definitely offers value for money.
Pros:
+ Plug and play no drivers required.
+ Affordable option.
+ Blue heritage audio production.
Why We Liked It - It makes for a great entry level mic provides a pretty decent sound without distortion and has no silibance even without a pop filter.
On the Go - If you plan on recording on the go, it's worth considering the portability of your microphone choice. Depending on the shape and make of your microphone, you may need to invest in a sturdy case. This small additional cost will help protect your investment and keep your microphone in great condition for longer.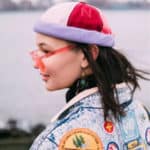 4. Marantz Professional MPM-2000U
This is another great choice of USB condenser microphone that again is of a Cardioid polar pattern. So you can expect high-frequency pickup without the muddy lower ends dampening the quality of musical recordings or unwanted background noise from your environment. It has a decent amount of weight to it and is of good quality construction Although the grill does appear less durable than we find with more expensive brands. It's frequency response of 20-18000 in league with professional studio level audio recording. Its USB connectivity allows for effortless audio capture direct to your digital audio workstation.
The Marantz professional USB Condenser Mic is the top of their current line of USB options and provides exceptional audio production. Whilst a relatively new company, they are an inMusic brand own a variety of reputable brands that know a thing or two when it comes to audio production, M-audio NuMark, and Alesis to name a few which should help put minds to rest on reliability. It has a pop filter but it doesn't appear to be of a superb quality. It works best in close proximity as the range seems to be fairly limited muffling when you venture further away.
Pros:
+ Good background noise rejection.
+ Good acoustics.
+ Range of accessories including shock mount.
Why We Liked It - The sound level is pretty good it picks up instruments really well and gives users instant access to plug and play audio recording.
5. Audio-Technica AT2023USB+
This next choice of USB condenser mic needs no introduction as it is already one of the most popular USB mics going. The Audio-Technica AT2023USB+ is an innovative USB functioning version of their phenomenal critically acclaimed XLR AT2023 providing recording studio level audio recording. It is a typical side-address cardioid condenser mic. It has a small footprint so is ideal for small home setups as it won't get in the way. Its current price is reflective of its audio quality capabilities. The range is great you really don't lose much with distance.
The Audio-Technica AT2023USB+ USB recording microphone has great latency and can be monitored in time with its featured headphone audio jack like the RodeNT. It features a low mass diaphragm for extended frequency. Its low self-noise makes for reliable consistency and natural sound pick up with digital recording software. You can control input levels on the mic for a better mix.
Pros:
+ Easy direct to DAW recording.
+ Smooth extended frequency response.
+ Superior transiency response.
Why We Liked It - The Audio-Technica AT2023USB+ recording microphone is sensitive enough to replicate a pristine representation of inputs but not so sensitive the background noise interferes. It offers unbelievable sound for a reasonable price.
As with the majority of new technological products is isn't very long before we start to see smaller versions. The Samson Go is prime example of this trend. This Samson Go MicUSB functioning miniature mic features novel product design with its tiny fold out swivel arm concept. It can clip to your laptop or sit at the desk. Easily one of the most exceptional examples of tiny condenser microphones in the market.
The Samson Go Mic contains dual cardioid capsules which allow for typical front-facing side-address cardioid pickups use or optional omnidirectional pattern. It provides an unimaginably good sound for its stature and physique you should, however, keep expectations realistic.
Due to its size, it doesn't handle higher sound pressure levels as well as standard sizes. This means it won't be any good for mounting up a drum set nor recording at distances but the Samson Go Mic is a fantastic option for conferencing, audio notes/memos and is especially good for in the field or on the go audio recording.
Pros:
+ Mac and PC compatible.
+ High-quality components and meticulous engineering.
+ Unbelievably compact (palm-sized).
+ Switchable pickup patterns.
+ Comes with Samson Sound Deck Noise Cancellation software.
Why We Liked It - Whilst your probably not going to produce a hit record with this Samson Go Mic, you might find it incredibly useful tool to 'pen' down you next big song. Perfect for on the fly recording and remarkably good for VOIP, the additional extras make for more bang for your buck. Plus we should probably mention how cute and stylish this baby is!
This stylish Samson Meteor

 USB studio mic has a wide weighty form similar to the Yeti. It features a clever and functional design; its tripod stand legs fold up and protect the microphone when not in use. The Samson Meteor

 mic has a 25mm Diaphragm to collect home recordings as well as in-built stereo headphone jack for zero-latency headphone monitoring. It is of a similar size to a blue yeti but has a slightly smaller footprint and wont obscure screens. Has smooth flat frequency response again matching that 20-20kHz frequency range.
The Samson Meteor

 mic has a dial for managing your monitoring volume levels and a mute button. Features a smart LED that helps with the level setting as well. It is USB compatible with a variety of OS including iOS and most DAW's it offers driver free rapid recording solutions for the modern man. Samson is an industry leader in professional audio since they embarked on their journey in 1980 pioneering wireless router microphone technology and going on to set the bar for industry standards in USB condenser Mics.
Pros:
+ Cardioid pickup pattern Condenser.
+ Zero latency monitoring.
+ 16-bit, 44.1/48kHz
+ Fraction of the cost of close competitors.
+ Mute button!
Why We Liked It - The Samson Meteor

 mic makes for an affordable Blue Yeti alternative and provides industry level audio capture fit for a range of uses from Skype and YouTube video audio to voice recording and it's even a great mic for recording acoustic guitars and singing.
This Razer Seiren X desktop USB mic has been designed specifically with live streaming in mind. It is a digital condenser mic that filters and reduces background noises and optimizes sound. The Razer Seiren X mic is compact and sleek and features a built in shock mount to dampen unwanted vibrations. The housing is beefy black, aluminum brushed, the mini~USB to standard USB is also high grade and durable. It's Digital Audio Converter works at a rate of 24-bit 192kHz. It has a built in sound card allowing for audio out monitoring by headphone or speaker should you wish.
The Razer Seiren X houses a triple membrane diaphragm to enable users to pick between 4 polar patterns: Stereo, Cardioid, Bi-Directional, and omnidirectional in a similar manner to the Blue Yeti. It is a very sensitive mic which can actually pick up a whisper from 3 or 4 feet away. It makes for the best USB streaming mic but is so entirely fit for purpose it won't do your singing vocals any justice, this one is truly for the gamers out there.
Pros:
+ Designed to elevate stream sound quality.
+ Zero latency monitoring.
+ Super-cardioid pick up pattern.
Why We Liked It - We like Razer have tried their hand at creating a their own product that this is specifically aimed at live streaming use well it has been well thought out and features super-cardioid polarity pattern to allow for switching what you care to pick-up. Check out the Razer Seiren Elite for an alternative. .
Now as to be expected in the lower price region the FiFine USB mic isn't going to be of nearly as reliable in terms of build quality construction. It is, unfortunately, something you have to come to expect with a low price tag the cheaper production goes hand in hand. That being said it appears to be a sturdy nature and has received great feedback overall as another simple plug and play USB mic option.
The FiFine USB mic has mix controls for volume input levels and a smoothly extended frequency response 20-20kHz again It makes for a pretty sensitive mic as it is omnidirectional it should pick up mainly what is directly in front but you may need to consider windshield as it seems to pick up a lot of environmental stimuli such as keyboard typing and breath.
The FiFine USB Mic itself has been manufactured with a built-in USB cable. Cables typically wear close to their USB connectors from prolonged used and the natural wear and tear plugging and unplugging them. So this could be a bonus.
Pros:
+ It is ideal USB microphone for Podcasting, teamspeak,and video narration.
+ Cardioid polarity pattern.
+ No drivers for easy install (Mac and PC).
Why We Liked It - The FiFine USB mic provides high sound quality and level of recording for an unbeatable current price, no frills just cheap and cheerful plug and play production. A definite contender for the best cheap USB mic.
This is another inexpensive USB desktop condenser choice. It offers great sound quality we have no real gripes with it. The low cut switch does a fairly bang up job of removing low rumbles from vocals. It also works well for reducing bass string buzzes from acoustic guitar as well.
The BC Master features a custom made condenser capsule and its diaphragm measures 16mm. It looks like a standard bodied cardioid mic and reminds us of the mic that comes with the Focusrite Scarlett Studio in a box kit. So it is probably from a production line that fabricates for a variety of mass-produced brands.
It provides adequate sound and tests well with voice recognition and discord voice chat. It comes with a nice sturdy storage case which is always a sensible accessory. It really is good practice to store your mic to prevent degradation from debris and shelter it from impacts, which can have irreparable consequences.
Pros:
+ Ideal for vocal recording, pod-casting, and YouTube video narration.
+ Cardioid polarity.
+ Under $30!
Why We Liked It - We included this in our reviews as another budget USB mic alternative in live demo's it does a pretty impressive job, though we daresay it is more suitable for VOIP or narration purposes.
Adapters - Keep in mind that you may need to purchase additional adapters depending on your computer's port. For example, if you have an Apple laptop or computer, you'll need to purchase USB C adapters to connect some of these USB condenser microphones to your system. Don't forget to install any additional drivers upon purchasing your microphone.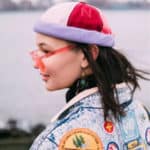 USB Condenser Mic Buying Guide
What is a USB Condenser Microphone?
It is a condenser mic (a microphone that uses diaphragm vibrations as a capacitor), which is powered by a Universal Serial Bus or (USB). The USB provides the pre-amplification then converts the audio data.
Polar Patterns
The polar pattern of a microphone indicates it's sensitivity to the directional sound coming from different angles around its axis.
The body shapes of the microphones determine whether the axis extends perpendicular to its diaphragm or not. Large membrane microphones are typically perpendicular and known as side-address or side-fire smaller diaphragms are typically top-address, end-address or end-fire.
Some microphone housing combines dual membranes.
Whilst it isn't the most thrilling, this informative video from Lynda.com gives a clear, detailed visual explanation on the subject of directional polarity in microphones.
https://www.youtube.com/watch?v=0cj18EQQAm8
Best USB Condenser Microphone For Vocals?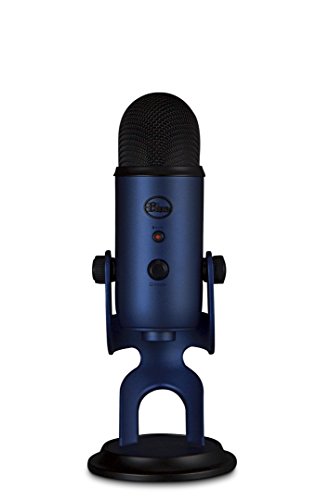 This is largely down to whether the vocals are spoken voice or singing voice as the SPL (Sound Pressure Levels) created though singing is completely different. Simply put you aren't going to be able to Belt out any big notes if the diaphragm can't handle it. The Blue Yeti pro popular USB microphone is a very good USB Microphone for vocals as is AT2023.
Depending on the professional quality you are going for you might want to invest a few bucks for a USB recording microphone.
Best USB Condenser Mic Under $100?
The Samson Meteorite Mic makes for a good option it is a good Blue Yeti alternative whilst it doesn't provide the Tri-Capsule technology and as much control over your options it makes for a great zero latency, large diaphragm, and ultimately a great choice for best USB condenser mic under 100 bucks.
Best Cheap USB Condenser Mic?
Our two main contenders for best cheap USB condenser mic are the Samson Go and the Blue Snowball iCE both offer exceptional value for money as desktop USB microphones. If your budget still happens to be a little lighter the FiFine performs well for its monetary value.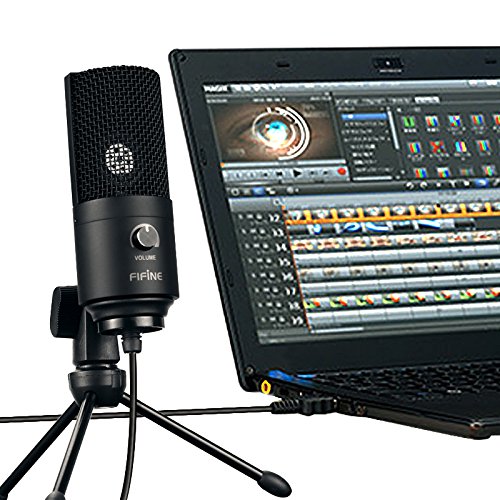 What Makes A Good USB Condenser Mic?
This is a great question but in actuality, there is no concrete answer because it depends entirely on what you intend to do with it. In all honesty, most of the lower end USB microphones don't differ a lot from one another in terms of frequency, decibels etc.
A good USB Condenser mic should plug in easily (preferably need no drivers to install) and provide instant use. Secondly, they should provide a clear signal without background noise interference. You want a minimum audio quality of 16-bit (ideally 32-bit). They should not produce a "hum" or internal noise of their own.
For most uses, you will want a cardioid pattern as typically we speak into a microphone from one direction. Cardioid polar pattern reduces what is picked up from the sides and behind, and better isolates the direct source however the ability to switch between provides a good all-round basis for alternative uses later down the line without an inevitable investment in a different mic in the future.
Zero Latency monitoring is another desirable quality for self-explanatory reasons.
If you are seriously looking for the best USB condenser microphone you probably need to be prepared to part with a fair amount of cash for a more pristine audio signal.
Conclusion
USB desktop microphones make for a mega modern convenience, with technologies such as this developing we are able to say goodbye to cheap audio interfaces and complicated driver installs for good.
If you Skype regularly, chat in-game, Podcast or just generally like to record your thoughts and musings a USB Condenser mic is a pain-free way to go. The nature of our current culture sees many of us recording our voices for a variety of reasons. Unless you are specifically songwriting and producing music you are going to want the convenience of USB powered devices. They work from the get-go with most digital audio workstations.
A few of the higher end models are evolving to be on par with some of the top XLR condenser microphones. This gives musicians and singers the access to recording in a home studio set up without the need for an audio interface at all. In order to choose the best USB mic for you first, you must think about the requirements suited to your intended use and all importantly your budget. Wit a pretty decent range available at either end and the assistance of our guide and USB port mic reviews we have no doubt you will be able to narrow it down for yourself.
Expert Tip
If you are buying a particularly sensitive microphone (which typically the best USB mics are) you are going to want to invest in a great pop-filter. Some desktop microphones we have reviewed come with their own however to really understand whether its a good build quality or useless to you might find our buying guide section in our review of the top ten best pop-filters for the Blue Yeti, whilst the majority of our reviews were Yeti specific many of them will fit a variety of mounts.
Did You Know?
Cardioid polarity pattern mics were named so because of their heart-shaped sensitivity pickup patterns in a 2-D sketch up. In 3-dimensional terms, they have an apple shaped field in which the microphone sits at the core of.
If you've enjoyed this review by Music Critic, please leave a positive rating:
[vc_separator