There are many reasons you may be looking into buying a personal voice recorder. They can be immensely useful in a wide variety of situations. Musicians can use them to record rough demo ideas quickly, writers can "think out loud" and come back to a concept later, and doctors and lawyers can record meaningful conversations. Since none of us have flawless memories, a voice recorder can help you hold onto those essential ideas so you can come back to them when you have more time.
The best voice recorders come in a variety of sizes, capabilities, and user-friendliness. Some have all of the basic features you need with a ton of add ons, and you have your basic bare-bones models. If this is your first time buying a voice recorder, you may be curious as to which one may be the right one for you. It is our goal in this article to help you narrow down the choices. Here are the ten best voice recorders in 2023.
At a glance:

Our top 3 picks
Our team's top 3 recommendations
Best Overall
Zoom H1 Handy

LED display
Multi-directional condenser mics
Pocket-sized
Mountable on other devices
Single battery powered
Premium Quality
Sony ICD-UX533BLK

LED display
Multi-directional condenser mics
Pocket-sized
Mountable on other devices
Single battery powered
Great value
Olympus WS-853

LED display
Multi-directional condenser mics
Pocket-sized
Mountable on other devices
Single battery powered
View The Best Voice Recorder Below
The ZOOM H1 Handy is a very conveniently sized voice recorder with live sound capturing capabilities. It is small enough to fit into your pocket, and come with multi-directional condenser mics which are suitable for recording high-quality live audio. Both MP23 and WAV files are supported with the H1 allowing you to work with varying sizes of files.
It is powered using a single AA battery, which will last for up to 10 hours of continuous use. 2GB of standard memory is not enormous, but it is compatible with micro SD cards with 32GB of space. It comes with mounts so you can place it directly on top of a camera or other recording device, and all of the controls you need are available on the LED screen.
Pros:
+ LED display
+ Multi-directional condenser mics
+ Pocket-sized
+ Mountable on other devices
+ Single battery powered
Why We Liked It - It is a sound voice recorder for live audio. If you're at a concert and want to capture the sound along with a video, this is an excellent option for audio quality and ease of use.
Multipurpose - Voice recorders are commonly used to record voice notes, interviews, and so on. However, they are pretty versatile tools given a chance. I love to use mine when I want to capture direct audio from a mixer without the background noise. It could be at a tradeshow or even a friend's gig, and you end up with a nice clean recording.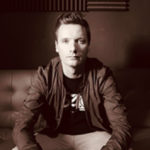 Are you merely looking for a user-friendly voice recorder? If so, the ICD-UX533BLK from Sony is one of the best options for you. With easy to use and easy to understand navigation buttons, it is hard to get overwhelmed. It records using stereo microphones, which gives you very detailed voice recordings.
4GB of standard memory is enough to allow you to record for up to 1072 hours continuously, and you can expand the memory using a micro SD card. This voice recorder automatically adjusts itself to the levels being inputted but can be adjusted manually if necessary. The battery, a single rechargeable AAA battery, keeps going for up to 30-hours. It will save you money and time by allowing you to recharge instead of replacing it.
Pros:
+ 4GB of standard memory
+ Long battery life/rechargeable
+ Easy navigation
+ Stereo recording
Why We Liked It - For the everyday user, this model is all that you'll need to keep your ideas close at hand. Without a lot of extra features, it gets right to the point and does not confuse.
The Olympus WS-853 personal voice recorder is an excellent budget option for those looking for a simple model. It does not come with a ton of extra features and is best used during the day without any backlight to speak of, but it holds a lot of recording time on the 8GB memory card. It uses two 90 degree angle microphones to help capture a wide range of audio and does so in MP3 format.
That allows the recorder to keep files smaller, and thus, record more. It is connectable to your computer using a USB stick attached, and the battery life is designed to last up to 110 hours. It is very user-friendly and compact, making it suitable for on-the-go recording. Along with being quite budget-friendly, it does what you'll need for every day recording purposes.
Pros:
+ 8GB of memory
+ 110-hour battery life
+ Budget-friendly
+ User-friendly
+ Multi-directional microphones
Why We Liked It - It is simple, affordable, and fits right in your pocket. With over 1000 hours of recording capabilities, it will be a reliable note-taker for school or work.
Whenever and wherever - Voice recorders are great for capturing ideas, whether it's lyrics, a melody, or even writing a book. The idea is to capture your creativity as soon as it hits you, so you don't lose it. But, a lot of people get self-conscious when using an audio recorder in a public place. Our advice is to remember your idea is more important than a few seconds of feeling awkward, so just do it.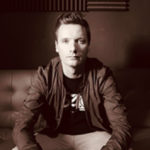 Simplicity in design and function, the ICD-PX440, is meant to be used in everyday situations as well. It is comparable in many ways to the Sony ICD-UX533BLK; however, it is more affordable. It is super user-friendly and straightforward as far as the controls and navigation are concerned, and it is minimal and compact, making it easy to take anywhere with you.
4GB of memory allows you to record up to 1072 hours of audio, and the two AAA batteries last a long time. It uses intelligent noise-cut, which helps cut down on the excess background noise that you hear in some recordings. It is excellent as an affordable, user-friendly, any time anywhere voice recorder.
Pros:
+ User-friendly
+ Compact
+ 1072 hours of memory
+ Long battery life
Why We Liked It - If you don't need a ton of add ons and want a simple voice recorder to keep track of your daily notes, then the ICD-PX440 is an excellent option for you.
The TASCAM DR-40 is an excellent option for people who want to have a little more of a beefy recording capability. It comes with a few extra features that some of the less expensive models have.
However, it is still well within the affordability scale. Where many voice recorders will only have the built-in microphones with which to record, the DR-40 has inputs for XLR and TRS balanced mics. It is still small enough to fit into a jacket pocket, but if you want to be able to isolate and highlight specific sources, then you can do so with this one.
The controls are slightly more complicated than many of the other options on our list, but with that comes greater capability. The DR-40 is best for people who are not afraid of a little more of a learning curve and want a higher level of recording capability.
Pros:
+ Mic inputs
+ Wider capabilities
+ Built-in condenser mics
+ 15-hour battery life
+ Tripod mountable
Why We Liked It - Because of the extra input capabilities, you can achieve greater detail and variety in your recordings. Best for people who are sightly tech-savvy and plan on doing some beefy recordings.
The primary motivation in the design of the Olympus VN721PC is user-friendliness. It has been carefully positioned as a device that anyone can use, even if they have no experience with technology or voice recorders in the past. It can hold up to 790 hours of voice recordings and is best suited for people who want a simple note-taker on the go.
It is portable, affordable, and straightforward. The microphone is quite impressive, and it will pick up sounds coming from miles away. It also has a sound filter for the times when you only want to record particular audio without having too much over bleed from background noise. It is a well thought out device without a ton of bells and whistles to keep your ideas in order.
Pros:
+ Lightweight and compact
+ Simple user-interface
+ High-quality built-in mic
+ Effective background sound filter
Why We Liked It - As an affordable device that will allow you to keep track of your ideas, this one does not confuse and doesn't come up short. Good mic quality, easy to use, and affordable.
The Sony ICD PX333 is another simple, no-frills voice recorder that will work well for school or business. It does not have a ton of high-quality features and add ons, but it gets the job done as far as a note-taker is concerned. It holds up to 4GB of memory, which translates into over 1000 hours of voice recording time.
This portable audio recorder takes two AA batteries and is compatible with both Mac and PCs. The interface is pretty easy to figure out, so there isn't much of a learning curve with it either. It records in MP3 format, so transferring to your computer or tablet is very easy and won't take up too much of your time. It has a handy intelligent noise gate, which will help you filter out any unwanted background noise as well.
Pros:
+ Compact and portable
+ Records in MP3 format
+ Simple user-interface
+ 1072 hours of recording time
+ Effective noise filter
Why We Liked It - Another excellent option for a recording device that doesn't come with too much confusion or hassle. It is simple and effective at taking voice notes practically anywhere.
8. Tascam DR-05 (Version 2)
With the TASCAM DR-05 recorder, you get the capability of working with both WAV and MP3 files. That is handy when you want to be able to work with a higher-quality WAV file instead of a compressed MP3. It has 4GB of memory and an expandable slot that can hold up to 64 GB of additional space. Unlike many of the other 4GB recorders, it can only hold 150 hours of recording time instead of the standard 1072.
When you consider the expandable memory capabilities, that isn't as much of an issue. Also, 150 hours are 6 consecutive days of recordings. The interface is simple to use, and it is designed without too many surprises or confusion points. It has stereo condenser mics to help capture the highest quality sound possible, whether you're taking personal notes or recording a concert.
Pros:
+ Expandable memory
+ Condenser mics
+ Lightweight and compact
+ Easy to use
+ WAV and MP3 capabilities
Why We Liked It - It is an excellent personal recorder that is simple and easy to use. The WAV files are high quality and help you get the detail you want out of your recordings.
If you want long battery life, lots of storage space, and an easy to figure out interface, then the VN-722PC version may be an excellent way to go. It is not your voice recorder for picking up every single detail at a rock concert, but it is definitely worth its pennies in recording your personal voice notes when on the go.
It can hold up to 1600 hours of recording time, with 1 – hours of battery life on two AAA batteries. It has an expandable memory section, which will give you an additional 32GB of memory if necessary, and it is compatible with PCs. If you're looking for a high-end recorder that can do everything under the sun, then this is not your go-to. But as far as a simple recorder goes, it does no wrong.
Pros:
+ Simple user interface
+ Long battery life
+ Expandable memory
+ Affordable price
Why We Liked It - It is intuitive and straightforward and doesn't take much to figure out how to get this recorder working. You will not be disappointed with the battery life or memory capabilities, either.
Your entry-level option of a voice recorder with no bells and whistles. It records voice when close-up and keeps it smooth with a simple interface. It has up to 1500 hours of memory, but no sc slot for expandable memory. It may not be best suited for recording lectures or things that are not in the immediate vicinity, though.
Voice activation makes it simple, and there are fast and slow playback options to mess around with. Be sure that you check the compatibility of your devices before purchasing, as some have had issues with transferring their data from the device to their computers.
Pros:
+ Easy to figure out
+ Voice activation
+ Multiple playback speeds
+ 1500 hours of recording memory
+ Lightweight and compact
Why We Liked It - We like this model as a starter option and for the simplest tasks. It is affordable and will work well for keeping personal notes from the immediate vicinity.
Adding a lav mic - I often see people using voice recorders when creating video content for YouTube, etc. For example, if only one person is speaking on screen, they might sit a voice recorder on a table or even hold it. In that situation, adding a lavalier mic to your voice recorder lets you get closer to the sound source and look more professional.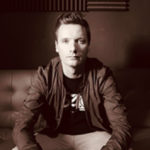 Voice Recorder Buyers Guide
Important Things to Consider
Recording Quality
No matter what you are keeping track of, you want the quality to be high enough that you're not straining to figure out what's happening. Low quality of the recording may hinder your ability to understand what is being said honestly, and, if you're recording a meaningful conversation, you want to be able to hear everything that's going on. If you have stereo recording capabilities, with condenser microphones and noise isolation filters, then your recordings should be crisp and clear the way you want them to be.
Battery Life
Many of the best digital voice recorders come with a lot of memory, sometimes up to 60 days. You don't always need to have that much memory space, but the battery life is something that will affect your user experience. If you can find a recorder with rechargeable batteries, or one that only uses a single AAA, you won't need to carry around lots of extra weight in your bag. The last thing you want is to have your recorder's battery die halfway through a recording with no way of bringing it back to life.
Durability
Many of us are taking our voice recorders everywhere. Because of this, it needs to be durable enough to handle life on the go. Your notes or recordings will not be worth much if your speaker or casing is broken, and you cant listen back to it anyway. Ensure your voice recorder is tough enough to handle your lifestyle.
User-Friendliness
Unless you already know your way around recording devices, chances are you're going to be drawn towards a device that is simple to use and figure out. Many of the best voice recorders are very user-friendly, and it goes a long way.
If you don't need to be fiddling with recording speeds or playback options, stereo or mono inputs, and equalization, then you will have a more seamless experience. However, some of us do need a little more capability, and the learning curve increases along with it.
Is Noise Isolation Necessary?
Noise isolation is the feature that will help you filter out the sounds that you don't want so you can focus on the ones that do. Many of the best recorders have capabilities that allow you to raise and lower the intensity of the filters, depending on where you are.
If you're recording your voice outside and you only want to capture what is close-by, then putting in a noise gate is essential. However, if you are not concerned with filtering out background noise and want to capture everything that's happening, then noise-isolation isn't a top priority.
What's the top digital voice recorder for live music?
If you're out at a concert and you want to capture the moment perfectly, then the best recorder for this purpose is the Zoom H1 Handy. It has the highest quality condenser microphones and a wide range of sound capturing capabilities.
It is a little more complicated in its user-friendliness, but that's okay. Since it is mountable on a tripod and connectable to a camera, it will be the best option for those high-octane recordings that are going to help you reminisce about the show later on.
Conclusion
Now you're ready to capture all of the essential notes and moments in your everyday life. There are plenty of options for the daily note-taker, but if you want a more high-powered music-specific recorder, then go with the Zoom H1, it will do the job for you.
If you've enjoyed this review by Music Critic, please leave a positive rating:
[vc_separator