Are you looking for the best ribbon mic? No problem! Once you've developed your musical skills, you'll probably want to record, and you'll need to buy a mic to do that. This leads to another question - what kind of mic should you buy? While there are many microphones that are great for vocals, ribbon mics complement your voice in many incredible ways.
This list will only focus on ribbon mic products. However, if you're interested in the comparisons between ribbon, dynamic mics and condenser mics, you can skip right to the middle, where you'll find our FAQ! If you're also looking for a new mic pop filter, then click here.
Ribbon mics have been used by beginners and professionals for a long time. Whether this is your first or fifth mic, you'll find something that will leave everyone in awe, both performance, and skill-wise. For improving your singing skills, you can head over to our review of the top karaoke machines.
We took it upon ourselves to help you with the search for your ideal ribbon mic. We're sure you'll find a few worthy contestants here that will even lead to a final purchase! If you're more of a rapper than a singer, head over to our review of the greatest mics for rapping here.
At a glance:

Our top 3 picks
Our team's top 3 recommendations
Best Overall

Golden Age Project R1 MK2

comes with travel case and microphone cable
smooth and clear sound
suitable to record all kinds of sound sources
Premium Quality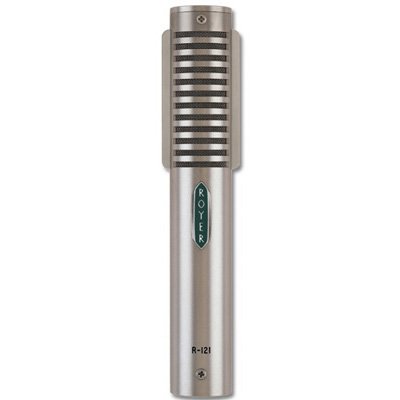 Royer Labs R-121

comes with travel case and microphone cable
smooth and clear sound
suitable to record all kinds of sound sources
Great value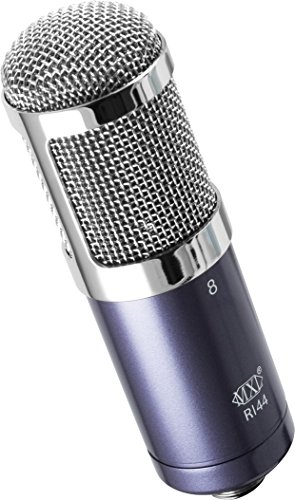 MXL R144

comes with travel case and microphone cable
smooth and clear sound
suitable to record all kinds of sound sources
What is the most Ideal Ribbon Mic for Vocals or Instruments this year?
1. Golden Age Project R1 MK2
It is not common that a more expensive product is listed in the Top 10 Amazon list, but this ribbon mic by Golden Age that prices in at exactly 200$ does just that. It's showered relentlessly by five-star reviews from happy customers that have had great success with using the product and all of its features.
This ribbon mic is a vintage, high-quality recording and performance device. It will give you something that many other microphones can't- a clear and natural sound that has only been present in a select few mics before. It's a sound that has been prevalent in classic mics and compared to one of the best unique sounds out there.
It's best suited for recording all kinds of sound sources, from vocals to acoustics (click here for the acoustic sound wave study) to orchestras to horns and the alike. It has many features that also allow it to stand above many other products during live performances- that's when this product really shines. It has a warm and smooth tone that is backed up by ultimate clarity of sound. They sell extremely fast and even though you will also need to invest in a good preamp (since this mic has a low output level) you will be glad you did, the quality of this ribbon mic should have it be priced at two or three times as much money!
Pros:
+ comes with travel case and microphone cable
+ smooth and clear sound
+ suitable to record all kinds of sound sources
Why We Liked It - Golden Age is among the Top 10 of its category, and it's easy to see why. The price is great for a ribbon mic and the quality of the sound and tone can be compared to much more expensive ribbon mics. It's no wonder that nearly all the customers have went out of their way to recommend this is as one of the best pieces of gear in their studio!
Microphone Sound - Ribbon microphones tend to have a more natural sound than the standard condenser microphone. This sound is sometimes described as "darker" since ribbon microphones don't have the embedded boosted high frequencies. Ribbon microphones can be great for recording vocals, as you can still boost the high frequency input in post-production.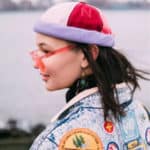 This ribbon mic by Royer Labs has been on the market since as early as 2009, and it still gets as much positive feedback as it did back then, and there are many reasons for that. It is able to handle a high-frequency range without distorting the sound that comes through in any way, shape or form. Although this specific ribbon microphone has the average price for a product of its kind (up to 1,200$) this is a long-term investment and should be viewed as such.

The ribbon part of the mic is not affected at all by heat or humidity, therefore if you live in a hot climate or like to rock it out closer to the ribbon mic than usual, Royer Labs will keep your new gear safe, dry and unaffected. The residual noise that is leftover will be kept at a bare minimum and have you be surprised at the accuracy of the reproduction of the sounds.
This ribbon mic possesses no inside electronics that could interrupt or distort your sessions, either. Royer Labs steers away from any including any sources that could disrupt your playing like other mics do. This makes this one of the highest quality ribbon mics out there thanks to the basic and intuitive design that leaves out all unneeded features.
Pros:
+ impressive SPL capabilities
+ basic design
+ immune to heat and humidity
Why We Liked It - Royer Labs is one of those brands that goes out of its way to create the greatest ribbon mic possible, but while still keeping the simplicity and flare of a basic microphone that doesn't have any useless electronics attached that could disrupt your playing. This is why this ribbon mic is very high up on our list, it's one of the top choices if you are looking for a simple, clean and crisp sound!
MXL will be appearing on our list a couple of times, each time representing a different and worthy contestant from their microphone arsenal. This ribbon microphone in particular comes at a great price that is under 100$ and is perfect for anyone that is on a tight budget or wants to invest in a trial microphone to see if ribbon microphones are worthy of all of the praise that they have been getting from professionals and hobbyists over the years.
The customer will also be given to options when purchasing this ribbon microphone, the first one being the bundle including just a microphone, and the second that will give you the microphone along with a shockmount that you can place it on by adding a few dollars to your purchase.
Sound wise, this ribbon microphone has a very rich and smooth sound that is common within the classic microphones of its kind. The pattern that MXL has manufactured naturally is able to capture all of the instrument and room sounds flawlessly. The high SPL capability make this ribbon microphone simply ideal for anyone that plays an electric guitar or any sorts of horns as their main instrument. It's a compact, small device that can be take everywhere and is one of the top choices for anyone that wants to try some different sounds to go with their gear!
Pros:

+ high SPL capability
+ classic rich and smooth sound
+ compact design
Why We Liked It - MXL has been on the market since 2001 and it has a place in the Top 10 category of ribbon mics, which makes it one of the top choices when looking at ribbon microphones. It's a small and compact design and even comes with a shock mount if you are willing to invest a few extra dollars!
Experiment -Don't use a ribbon microphone just for vocals! These versatile mics can be used to record just about anything with their true to sound design. You can record excellent drum, horn, piano, and just about any sound with these versatile mics. Use a pop filter with ribbon mics to cut down on some of the harsh sounds from consonants.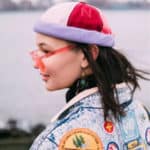 Nady is another brand that cares about the fact that their product should be available for people of all budgets, and that's one of the reasons as to why we think this is one of the top choices when it comes to choosing a ribbon microphone. This ribbon microphone manages to retain the classic and legendary sound of a microphone at a price that is under 100$. You can be sure that even this mic by Nady can provide you with a suitable arsenal of sounds for your studio. 

The interesting and universal design will give you more engaging performances whether they be live on stage or in the comfort of your studio while recording. Many other mics have an unfortunate way of delaying the sounds that you produce through your instrument or vocals, but Nady's RSM-4 is known for having one of the fastest response times out there. It gives a faithful reproduction of sounds and keeps the them realistic and clear as a result.
Made with all of the finest materials, this microphone also comes with a shockmount to keep your mic in tact and ready to work. This also encourages durability and stability which will give you a product that can be kept safe and sound and free from unfortunate accidents.
Pros:
+ comes with storage bag
+ unique and versatile design
+ fast and reliable response
Why We Liked It - Nady has given us a microphone that has one of the most attractive prices out on the market. Combine this with the fast and flawless response time that will not delay any of your performances and you get a fantastic bundle of features that is perfect for anyone who wants to invest in a new and fresh ribbon microphone.
MXL has a wide range of products that are in the microphone genre, and each one has its own characteristics and traits. This individual is a bit more expensive than its predecessor, but it also comes with a shockmount as an option if you are looking for additional provided accessories.This microphone will give you a classic ribbon sound that is both warm and rich and reproduces all the sound sources around you in a faithful and true manner to the original. The small and compact design will make it an easy travel companion that can be easily taken on tours without adding any extra weight to the already heavy gear.

It's the ideal pick if you are looking to broaden your horizons and see what other features and sound a simple microphone can offer you.The high SPL capability make this mic suitable most for electric guitars; many customers have spoken out about how wonderful this ribbon microphone is when placed near a guitar and could definitely be worth way more than it is already! We have also formulated a list of microphones for acoustic guitars.
You can catch this ribbon mic at some great deals, no doubt what price you end up paying for this little device, you will definitely end up with a good pick when going with a product produced by MXL, since they have some of the most unique sound variations out there.
Pros:

+ shockmount available
+ faithful reproduction of sounds
+ quick response time
Why We Liked It - MXL's microphone has given many happy customers a great variety of warm, clear and crisp tones to enjoy when using this ribbon microphone for either recording or live purposes. Whatever purpose you will end up using this ribbon microphone for, you can be sure that it will be a faithful representative of products of its category and truly one of the most quality purchases you can make!
This ribbon microphone, also produced and manufactured by MXL, can catch your attention within an instant with its blue base. It's rather rare to get a microphone like this in any sort of color and it would certainly be a nice change to incorporate some color into the presumably black, white and gray studio spaces that many people seem to have. With this ribbon microphone from MXL you got more for less, even though this product prices in at just over 100$, you still get some of the leading industry quality sound.
You will get a shockmount and a microfibre cleaning cloth within your purchase to help you take care of your new device better. The shockmount will keep your mic steady and the special cleaning cloth will help you eliminate all the dust particles that could be piling up inside the holes of the microphone, which can in the long-run end up damaging the device.
You will also not get any active electronics within the internal structure of the microphone that could disrupt or color your recordings or performances- this feature makes this product by MXL one of the top choices in its category. To keep things simple, this ribbon mic also doesn't have any switches that could disrupt the flow in the circuit path.
Pros:

+ shockmount included
+ microfiber cleaning cloth included
+ simple, straightforward design
Why We Liked It - This product by MXL caught our attention from the very beginning, simply because of its unique color. A blue, or any color for that matter, among ribbon mics is usually not something you commonly see. It's great to see MXL incorporate more lively patterns and color schemes into the gray world of the usual microphones you see on the shelves!
ART's microphone is a very small and compact device that will not cease to impress the customers. Many give it a five-star rating due to how well it works with guitars in particular. The warm and clear sound helps keep your sound sources sound believable and faithful to the original sound being produced. You will have no problem performing, practicing and recording with this little device while still being able to keep the original tone of your performances.
This ribbon microphone is one of the best choices when it comes to avoiding dark sounding microphones and investing in a warm tonal palette that could enhance your playing every way. It also comes with an ample shockmount to help you equip your microphone bundle with the suitable accessories. If you are looking to add a warm boost to your recordings and live performances, ART will help you do that without a problem.
The price ranges from 120$-140$ and is the ideal for anyone that wants to take out the microphone on a test run to see if the warm sounds are suitable for their style of playing while still trying a quality product to do that with. Whether you are going to invest in this ribbon microphone because you need a new one or because you want to broaden your sound palette, you will certainly not be disappointed, as this is one of the leading, warm sounding mics out there.
Pros:

+ warm and enhancing sound
+ comes with shockmount and cable
+ perfect for studio and outdoor spaces
Why We Liked It - ART's ribbon microphone is one of the leading products when it comes to having a small and compact but powerful device to help you keep your performances and recordings sounding warm and inviting. The fact that the company also went out of their way to include a shockmount and cable in the price is also a plus, since many people don't want to spend hours fussing over these small accessories if they can get them in a bundle beforehand!
MXL has a lot going for them with this specific product, not only is it another example that not all mics need to be gray or black, but because this is also the world's first USB ribbon microphone. That is quite an achievement for MXL, and it's easy to see why it's one of the best- they manufactured this feature and it's natural that they would be the best at producing it. 

If you are looking for a series or warm, mellow or melancholic sounds to introduce to your sound arsenal, you will be happy to hear that you found your math. This ribbon microphone has the classic ribbon mic design and is able to produce CD/DVD quality recordings that sound as professional as you can get. You will also be able to experiment with the headphone jack feature that will give you zero-latency monitoring.
Even though this ribbon microphone usually prices in at 300$, it is well worth the price for what you will be getting. Not only is MXL the first to produce a USB ribbon mic, but they have fantastic features and a wide range of rich sounds to keep you on your toes when recording. For a wide overview of the top USB Mics around click here. It's one of the greatest mics when it comes to originality, and purchasing it will help you expand your current sound palette to more a professional sounding one!
Pros:

+ rich sound palette
+ first microphone to have a USB port
+ a classic design
Why We Liked It - It's clear that MXL is not a stagnant brand that clutches to one way of doing things. They provide the market with both affordable and expensive microphones and are not afraid to experiment. The result of that is this microphone in particular, the USB port is a fantastic modern addition and fits great combined with the classic look and sound of a ribbon microphone.
Beyerdynamic is one of leftover the brands out there that are still producing ribbon mics, and they have been doing it extremely well for well over a decade now. Their classic products are still as good as they ever were and they have a fantastic transmission quality. It's perfect for recording stringed instruments, like a guitar or a violin (click here for violins for beginners), or even pianos and even a microphone for drums. It all depends on how you set up your new device! The small and compact design of this microphone allows for easy use both in the music and film industry, since you can take it anywhere, at any time, and put it everywhere you like- it will fit!
It's ideal for a stereo recording environment when combined together with a dynamic microphone, it's the perfect combination if you are looking for an all-around engaging and perfect fit. Anyone who is looking forward to enrich their studio spaces with some warm and rich sounds like that of a ribbon microphone will find it comforting to know that Beyerdynamic is one of the brands that has lasted the longest on the music market and provides us with some of the ideal gear for both performing and recording purposes!
Pros:
+ fantastic transmission quality
+ compact and easy to transport
+ used by industry professionals
Why We Liked It - Beyerdynamic knows what it takes to make a good microphone. Their microphone has been on the market for longer than a decade and has received five-star reviews from nearly everyone that decided to invest. It may seem like a pricey investment, but it's definitely worth for anyone that is looking for a versatile microphone to add to their other gear to add some warmth into their performances!
Rode is another brand that provides the market with a very high-quality product that also boasts a lot of five-star reviews. The price may seem too far-fetched for some, but 500$-800$ is the average price for mics that can be frequently seen in the studio of professionals, some even go over 1500$! This is a highly sensitive microphone that will capture all the sounds you play immediately without any delay. This of course means you will have to be well skilled and experienced when trying this microphone so that you can get the most out of it! This also makes it ideal for live performances where a lot of noise is present and it's important to not miss any notes and have them all be heard.
This microphone also has an internal shock mounting which can prove to be an extremely useful feature for many. It also has a heavy-duty matte black finish that won't get scratched off any time soon. It easily keeps the finish safe from any accidents that can happen when recording live and knocking the mic off. The microphone itself is also made of a durable and sturdy material that keeps this little device working for a long time. The simple durability of this product is truly one of its leading features!
Pros:

+ built-in shockmount
+ highly-sensitive
+ heavy-duty matte finish
Why We Liked It - Rode's microphone is one of the leading quality microphones out there, not only because of all the useful features that it has built in (like the internal shockmount) but also because of the rich and warm sound that it provides everyone with. If you are looking for some of the worthiest professional ribbon mics to buy, try Rode's!
Phantom Power -Make sure you have the right amount of Phantom power for your ribbon microphone. Not all ribbon mics use phantom power, but if yours does, it's important to have the appropriate amount available to keep your microphone in tip top shape as ribbon mics can be somewhat delicate.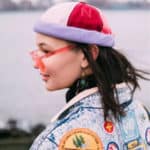 Ribbon Microphone Buyers Guide
Ribbon VS Condenser Mic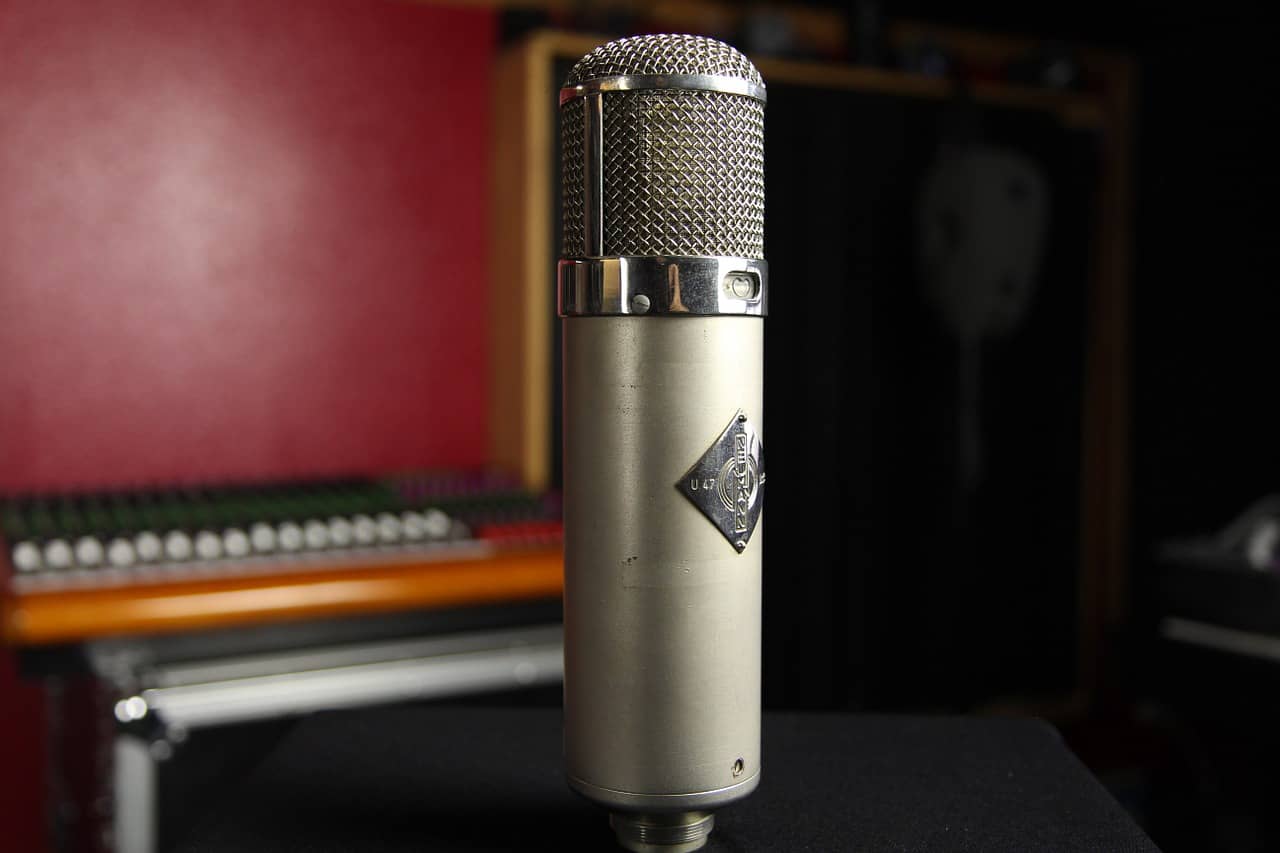 This is a common question that arises when people search for a new microphone to add to their already existing arsenal of gear. How are ribbon and condenser mics different?
It's a bit like comparing an orange and an apple, or comparing a brush to a pen. Both are in the same category, but are usually used very differently and for vastly different purposes.
A ribbon microphone usually has a warmer and smoother sound than a condenser microphone. They also don't give out a high-frequency bump that USB condenser mics tend to do to enhance their clear and crisp sound. If you want a piece of your music to sound classic, vintage or extra warm, the ideal solution is to use a ribbon microphone. They are able to cut out harsh sounds and make them sound more pleasant and attractive to the listener.
If you are looking for a more clear sounding microphone that has more frequency depth, the ideal choice here would be to choose one of the condenser mics available out on the market.
What are the Advantages of Ribbon Microphones?
The biggest benefit of using a ribbon microphone is the compact size of it! They are not heavy and are usually made of very durable and sturdy materials that can take quite a beating despite their size while still retaining their sound. If you are looking to record music that should have very clear high notes and accurate low tones, it's close to impossible to match a ribbon mic in that regard. They are a device that records a very detailed range of sounds, which can sometimes make them sound a bit dark.
Thanks to the pattern that is used with them, they are the ideal products when it comes to recording music that should have a vintage yet clear sound. They are a very flexible recording and performance device that can be used for many things if you know how to set it up!
Do I Need a Ribbon or Condenser Mic for Vocals?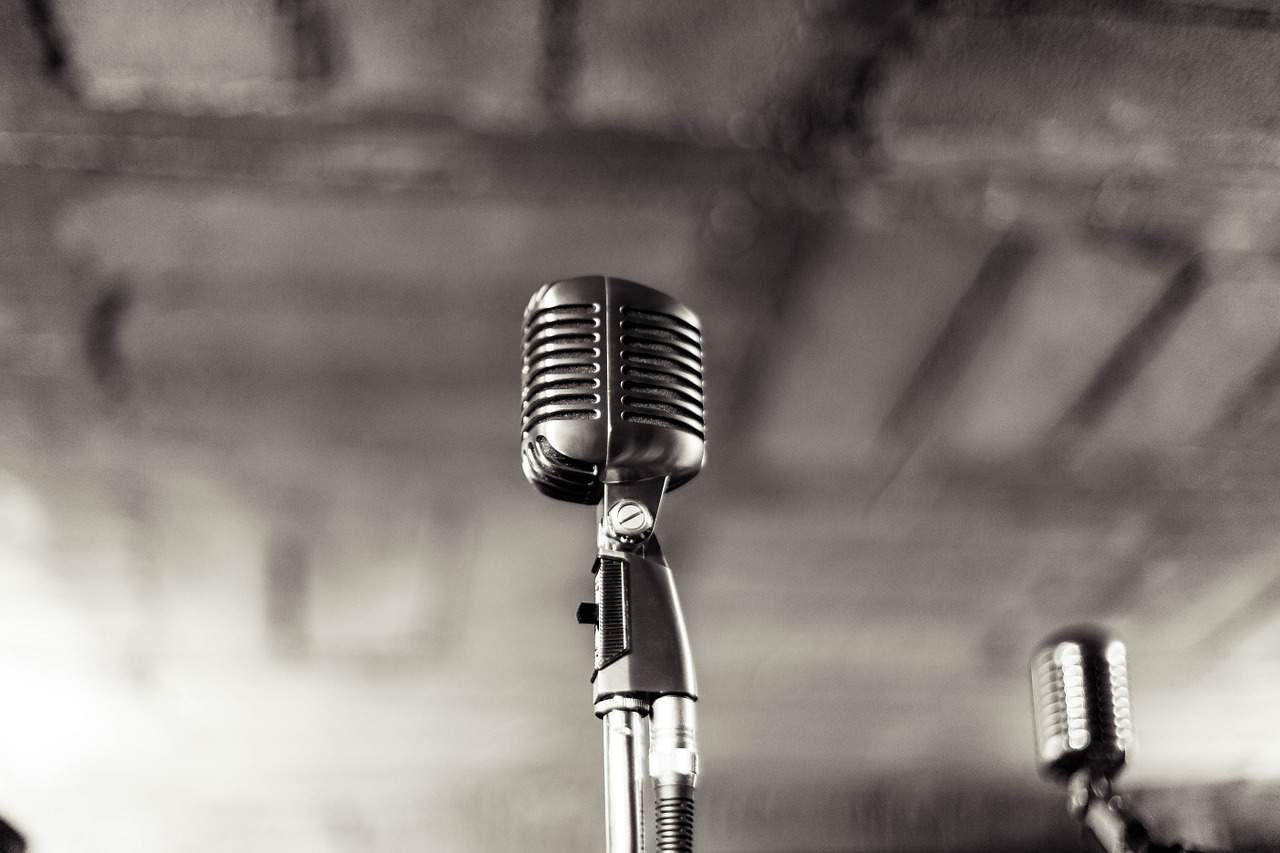 Each voice has its own and distinct sound, which makes it hard to choose any obsoletes in this case, but recording studios will direct their lead vocalists to go with a condenser microphone simply because it's an industry standard and these devices do the best job when it comes to capturing subtle nuances that a singer exposes their voices too, and they promote a defined high end too.
They are truly mics made for in-studio vocal recordings, while dynamic mics are better on-stage thanks to the durability of their build. As for ribbon mics, they can be a bit fragile, but if you are looking for a mellow and warm sound to enhance your voice, it's also one of the top picks.
What is the Top Ribbon Mic for Vocals?
It's almost impossible to suggest one certain microphone to work for all vocals since everyone's voice is different, ranging from tenors and sopranos, and those minor differences could require a different microphone entirely for each person. However as a general choice, one of the top ribbon mics for vocals has to be the Golden Age R1 MK2. 

It will help you explore your voice range and keep your tones warm and rich without dragging them down. You will be able to record your vocals accurately and with great detail with this microphone! If you are into jazz, swing or soul, this mic will do wonders with the recordings and performances you will give out and produce.
How does a Ribbon Microphone Work?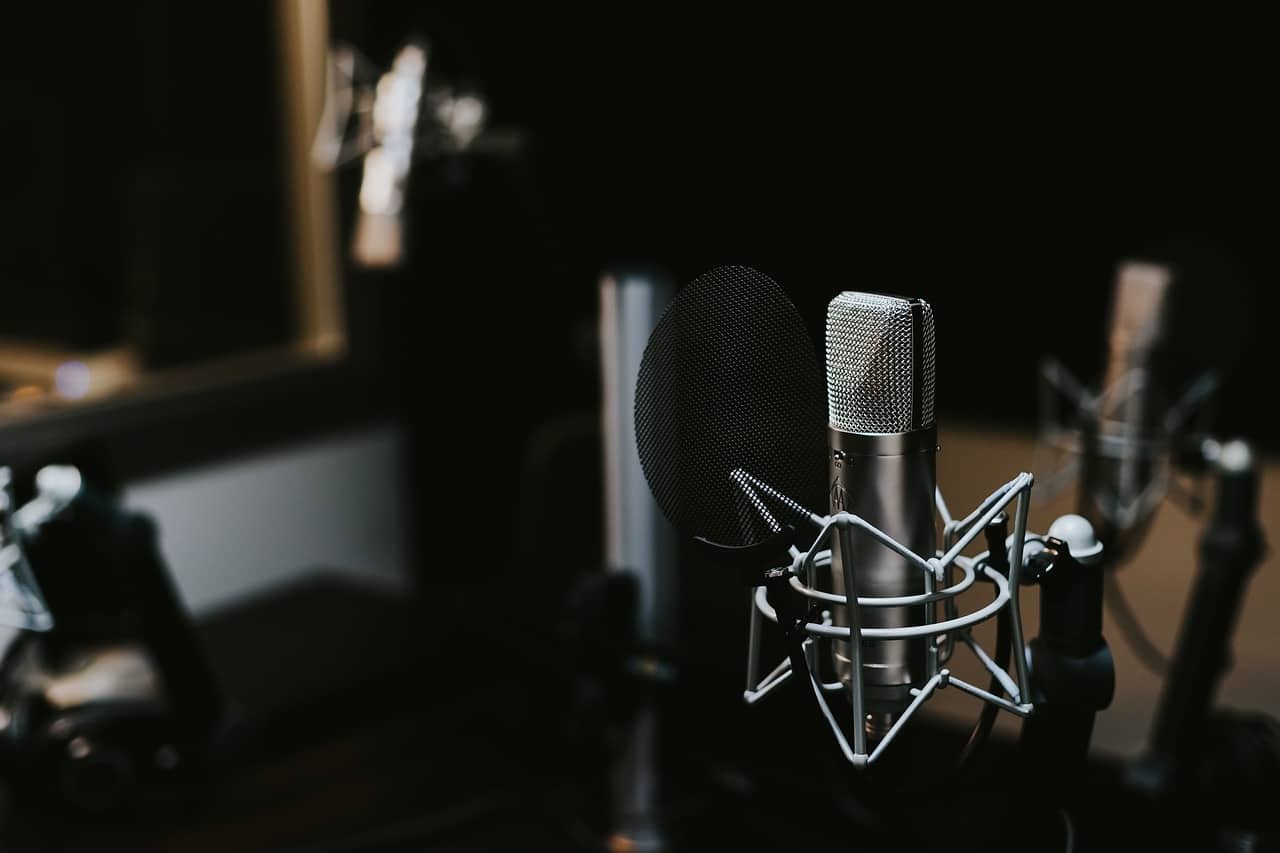 Ribbon mics have had a reputation for being rather fragile, although many brands have already addressed that aspect and tried to make some of their products more durable and sturdy when used in harsher environments. Regardless, they are made of a very thin strip of aluminum material that is suspended within a magnetic gap.
This is usually a very thin layer, and a strand of hair is more than 40 times as thick as that layer. It's easy to see now as to why these microphones have to be generally handled with care and should be kept protected from extreme winds or plosives that are common when singing. This layer then reacts to the speed of the air particles, which in turn generates a small kick of voltage that is proportional to the speed of the particles that just hit the layer.

What is a Ribbon Microphone used for?
Ribbon mics are used for a wide variety of reasons, usually, they can handle brass and student trumpet instruments very well since they already give out a deep, rich sound and these microphones can enhance and warm up these sounds to make them sound even better.
They can also be used for recording vocals and guitars, providing that under the bullet points it says that the ribbon microphone has high SPL capabilities. If it doesn't state this under the product, be careful, since it can damage the delicate outer aluminum layer. They can handle high-pitched sounds, but they are very fragile to large gusts of wind or plosives and need to be kept at a reasonable distance from the vocalist/instrument.

Top Choice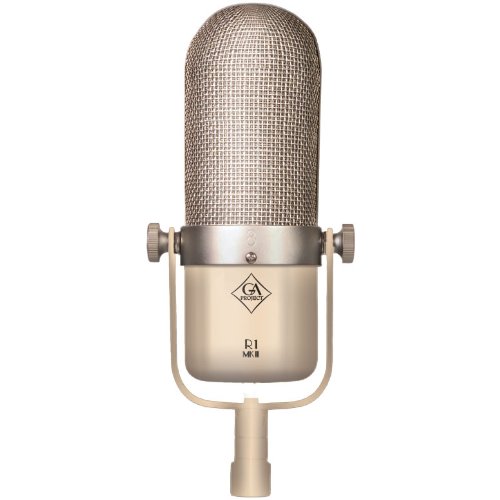 Our Top Choice spot has to go to one of Golden Age's best products, their R1 MK2 ribbon mic. Not only is it available at a wonderful price, but it has kept the customers so satisfied that they have constantly kept it within the Top 10 list on Amazon when it comes to ribbon mics. To add to that, Golden Age also supplies all of their customers that purchase this ribbon microphone with a travel case and mic cable. 

It's a microphone that keeps the classic and vintage appeal that is usually not present in ribbon mics anymore. It allows you to record almost any instrument and vocal while reproducing it faithfully as well as enhancing it with a warm, clear and crisp tone. If you are also looking for something a bit more durable, this is definitely it. It has been proven that this ribbon mic can withstand quite a lot of accidental damage while still retaining its sound and quality intact.
Golden Age's ribbon mic has proven to be a great investment out in the market today, not only because of its price but because of its outstanding performance that has it be compared to mics much more expensive!
Premium Choice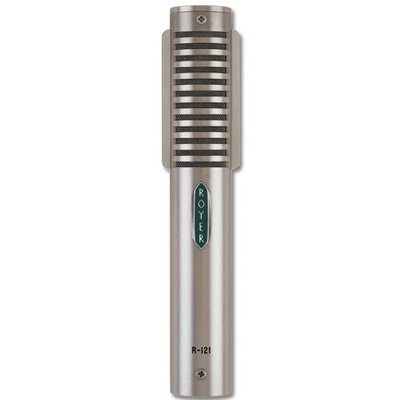 Our Premium Choice spot goes to none other than Royer Labs! Their ribbon mic has managed to be in the Top 30 of Amazon's ribbon mics even though it prices well over 1,000$, which is a worthy achievement. Some name it as one of the top mics out there, and it can be easily used to record and reproduce nearly all sounds and tones that you could ask for. 

If you want to take a deep plunge and be impressed by one ribbon mic, this is it. Many customers go out and buy more of these faithful devices to supply all the rest of their instruments and bandmates with quality products.
This mic will give you no trouble and keep you fuss-free when setting it up and have all of your instruments and vocals be faithfully reproduced with a crisp, clear and classic sound that is second to none.

Royer Labs has one of the top mics at a fantastic price when it comes to products of this category- they make sure to keep your ribbon mic experience a positive one. There is absolutely no doubt that this microphone is worthy of all of the praise that it has been getting since 2009!
Great Value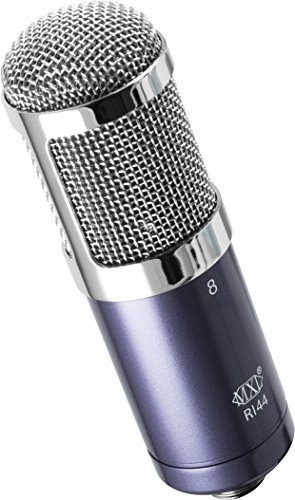 Our Great Value spot simply has to go to MXL's microphone. It's the top product if you are looking to try out a ribbon mic for the first time or if you just need an additional microphone in your arsenal to liven things up. Whichever reason, this microphone will give you a unique set of sounds that cannot be compared to any other mic. If you want to expand your horizons when it comes to music gear, this is the place to start. The rich tones of this product will keep you entertained for hours on end and the compact design will allow you to take this little device anywhere you want.

The additional feature of shock mount that can be added to the product at a fair price is also a great feature, since usually, you have to go out of your way and buy these separately and that sometimes leads to sizing and fitting problems. MXL has combined quality with comfort and doesn't shy away from providing its customers with options other brands refuse to.

All these points combine to make this microphone one of the top listed products here. It definitely makes its away as our Great Value choice, simply because you get a great bundle for a fantastic price!
Conclusion
Whichever ribbon mic you will end up choosing, it's a sure thing that you will have hours of endless fun trying to experiment with what this little device can do. You will be surprised also at the warmth that it can bring into the music you produce and how it can customize harsher sounds to sound warm, mellow and inviting. Either way, whichever microphone will end up being your go-to, we wish you all the best with your performances and recordings (click here for recording technique advice) with your new purchase! You can learn how to adjust your singing voice for different microphones in this study. While there are many, many different types of mics on the market, it can get confusing trying to figure out which type is best for you - use this study on mics to help you out.
If you liked this review by Music Critic, please leave a positive rating:
[vc_separator