Whether you are a musician or a sound engineer, behind the mixing desk or in the booth, finding the best Microphone Preamp is essential for a clean and professional sound. You can have the most advanced microphone in the world at your disposal but without preamps to project the output or the technology to regulate the frequency, you will only see a fraction of its potential.
There are many different factors that must be taken into consideration when choosing the top 10 preamps for your microphones such as reviews, budget, and specifications. As with many things in life, price is top of the list. As long as you have a realistic budget there should be models available to meet your needs at both ends of the spectrum.
The next area to look at is the technical specs. The product you need will be specific to you and your needs. What do you require it for, large live events? Recording studio? Personal use? Each of these scenarios will dictate how powerful a unit you will need, how many channels it will need and what kind of preamp you will need - tube, solid state or hybrid. We have compiled a fantastic list of preamps and reviews of them so you can choose the best vocal Preamp for you.
Finding the best preamplifier you possibly can really is essential in today's music and sound engineering industries. Sound engineers, musicians, record labels, producers and consumers all now expect a very high level of quality when it comes to recorded or live music.
This is because advances in technology now make it possible for even the most low budget recording, produced entirely independently without any professional intervention whatsoever to obtain a level of quality that was genuinely unthinkable only a short time ago. By simply listening to today's new, up and coming artists first independent releases this concept is vindicated.
They are for the most part far superior than that of their predecessors who had a similar budget and skill level. Some of these new independent releases are even better than professional recordings from established artists of the past few decades.
This really does show how far things have come. As we said this is down the advances in technology and recording and mixing techniques. In order to achieve the best level of quality that is now expected certain pieces of equipment are essential and the best product is on that list.
At a glance:

Our top 3 picks
Our team's top 3 recommendations
Best Overall
Focusrite Scarlett 18i20

Compact
Easy to work with
Features a range of pro tools
Premium Quality
BEHRINGER Audio Interface

Compact
Easy to work with
Features a range of pro tools
Great value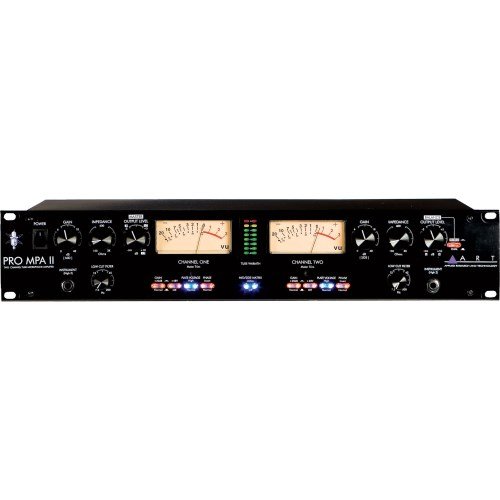 ART Pro MPAII Two Channel

Compact
Easy to work with
Features a range of pro tools
What are the Top Rated Preamps for Mics in 2023 ?
1. Focusrite Scarlett 18i20
The Focusrite Scarlett 18i20 interface is easy to work with for all musicians. It comes with access to the Focusrite iOS Control app, which allows you to adjust mixes remotely from your Apple devices.
It features eight natural-sounding Scarlett mic preamps that come with lots of gain. It also features two instrument outputs for hot pickups. As a result, get super-low latency and excellent sound quality, just like the rest of the Scarlett range.
It has a frequency response of 20 Hz to 20 kHz and 0.1dB and an impedance of 430 ohms. The 2-in, 4-out USB audio interface will help you record and perform at a studio-quality level against a cue mix.
Get access to a range of pro tools, including Focusrite Creative Pack, Ableton Live Lite, Focusrite's Red Plug-in Suite, Softube Time and Tone Bundle, and more! All you have to do is purchase and register.
It's compact and lightweight for easy portability - take it anywhere you need to go! Just power it via the USB port.
Purchase without risk - Focusrite offers a 3-year warranty on the Scarlett 18i20. Not just that - they offer it on all their other products, too.
Pros:
+ Compact
+ Easy to work with
+ Features a range of pro tools
Why We Liked It - One of the best things about the Scarlett 18i20 is how compact it is. Take it anywhere you need to go with ease. This model will see you through all your audio needs.
Accurate metering - Preamps with hardware VU meters look great, but they won't always give the most precise reading, especially with a fast attack. The meter in your DAW is more reliable because it comes directly from the A/D converters in your audio interface.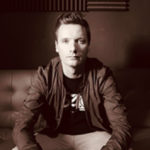 2. BEHRINGER Audio Interface
If you're looking for a professional microphone pre-amp, look no further. Behringer Audio Interface comes with all the tools you need to transform your computer into a professional-level recording studio. But if this is your first time learning DAW and using preamps, you can do so with ease, thanks to all the tools they offer.
It features amazing XENYX preamps that offer a bandwidth that extends from below 10 Hz to above 200 kHz and a dynamic range of 130 dB. Get crystal clear performance every single time. These preamps are so professional, they're compared to stand-alone pre-amps in terms of power and quality.
Get access to Tracktion, one of the easiest Digital Audio Workstations, which will help you record, edit, mix and share all your music. Experience amazing features such as unlimited track count, MIDI recording, dynamic automation, and so much more.
The Behringer Audio Interface comes with downloads for all the software you need to get started, all completely free of charge. It provides compatibility with most popular recording software, including Ableton Live, Avid Pro Tools, and more! Just go to behringer.com, and you can edit, podcast, or record until your heart's content. This model also features a free download of 150 instruments and sounds, putting creativity right at your fingertips.
Connecting has never been more versatile. This model features direct monitor selection, which results in an even better performance. It comes with direct monitor level control, phone output, status, signal clip LEDs, and USB-supplied power. The combination jacks accept balanced XLR, ¼ " TRS, unbalanced ¼ " TR, and ¼ " TRS. It also comes with a +48 V phantom power switch, a USB 2.0 port, and RCA playback options.
Pros:
+ Powerful, world-class preamps
+ It comes with professional software
+ Easy connection
Why We Liked It - The preamps found on this Behringer Audio Interface are so powerful, they're comparable to stand-alone preamps. This model has everything you need and more to play and record music professionally.
3. ART Pro MPAII Two Channel
ART, or Applied Research and Technology are a company created by audio enthusiasts, for audio enthusiasts. They were established in 1984 and have sought to deliver high end equipment at affordable prices, specifically with musicians in mind. They specialise in vacuum tube preamps that are known for their reliability, versatility and quality of sound.
The first thing most people notice about the MPAII is its solid and robust construction. This thing looks as though it can take a serious amount of punishment, which is one of the best attributes of any piece of gear should it be being used night after night in a busy and fast paced venue. Also just by looking at it you really get a feel for the power and reliability the MPAII has to offer.
An impressive range of features can also be found on this microphone preamp. It has 48v phantom power capability which is selectable, making it compatible with condenser mics. It also boasts variable input impedance and can also be used for either dual mono or stereo requirements.
Pros:
+ Solid and robust build
+ Highly reliable
+ Versatile and powerful
Why We Liked It - Overall this would be best for musicians and sound engineers of any level. It is absolutely solid in regards to both its construction and to the technology implemented into it. It has a good level of functionality however what we like most about this product is that it really is an 'every man's' preamp. It won't break the bank, is easy to use and yet powerful and versatile enough to add a real professional element to your recordings and/or mixing.
Too Hot - In the past, people would record with higher gain to overcome things like tape hiss. These days, all that leads to is digital clipping that you can't undo in post. Set your gain so the peaks are around 10-12dB below 0dBFS.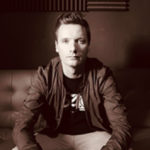 4. Behringer Ultragain Pro MIC2200
Behringer are a company that needs no introduction. Established back in 1989 they are one of the largest and best musical equipment manufacturers in the world and will be a household name to nearly every single musician, recording artist and audio enthusiast on the planet.
The MIC2200 is renowned for its professional quality and is the go-to preamp when only the warmest and cleanest sound will suffice. Regardless of whether you use the console, hard disk recorders, DAT recorders or the countless other formats, it does not matter, this will considerably improve your output.
It is only a 2 line unit however it is hard to find a product that can boast such low noise levels, the Ultragain Pro is as quiet as it gets. Its built-in 12AX7 vacuum tube is what really adds warmth and clarity. Any sound picked up via a mic connected to this will be clear and crisp and have a detailed presence within the overall mix.
Functionality is also excellent with 2 fully adjustable eq's covering center frequency, level, and bandwidth. When it comes to mixing this unit makes things as simple as can be with a 12 segment LED for ultra-precise cutting.
Pros:
+ Extremely professional and high quality preamp
+ One of the quietest units on the market
+ Adds a real warmth, depth and clarity to your output
+ Excellent LED display
Why We Liked It - An outstanding product. It's hard to find such a quiet unit that adds such warmth and clarity yet the Ultragain Pro achieves this with ease. A best in class product and should be a mandatory purchase for anyone looking for professionalism and quality in their mix. Another terrific release from Behringer, as many reviews will agree with.
DBX are godfathers of the audio equipment and recording industry. Established way back in 1971 they have released countless preamps and have been responsible for pushing the boundaries of this field for years. Many of their releases have been ground breaking during the early days of some of the associated technology and their name is synonymous with high quality mic preamplification.
They first started only creating single signal audio equipment but through various mergers and acquisitions over the years their product range has expanded considerably. They were best known in the '70s for releasing some of the best Compressors in the youth of the technology, however, they now have an impressive and enviable back catalog.
The 286s is one of their flagship preamps and it's easy to see why. Known for adding an unrivaled quality and clarity to vocals, in particular, it is an essential piece of kit for singers and voiceover artists.
It is made up of 4 separate, studio quality vocal processors that can be used independently or in conjunction with each other in any combination you desire. Functionality is great, allowing you to fine-tune your output and reduce unwanted sound. It also features impressive Gain control, 48v Phantom Power and a very effective high pass filter.
DBX is known for their high-performance Compressors and the 286s is no different. This power combined with wide-ranging functionality give it an unparalleled ability to bring superior levels of clarity to your output and allows for high precision manipulation, while offering projection and drive that is hard to achieve with other preamps in the field of microphone preamplification.
Pros:
+ The 'go-to' preamp for vocalists
+ Wide ranging functionality
+ Extremely high levels of output clarity
+ One of the powerful units on the market
Why We Liked It - DBX are a top class outfit. They have been releasing exceptional preamps for decades now and are masters of their craft. For a powerful preamp that delivers outstanding clarity and precision with a very reasonable price tag, nothing beats the DBX 286s.
PreSonus are relatively new kids on the block in comparison to some of the others on this list. They were established in 1995 and quickly became one the leaders in their field, specialising in audio equipment and live-sound software and hardware. They are best known for their preamps, software, signal processors, mixers, monitors and speakers.
The BlueTube looks great with a stylish and eye-catching blue faceplate, has illuminated input level meters and the chassis is also rack-mountable. It sports a 12AX7 vacuum tube and also supports solid-state gain stages making it dual path. Combined mic and instrument inputs mean this is a great choice for those looking for something more versatile, a real 'all-rounder'.
It also has integrated tube drive saturation control, an 80hz high-pass filter, minus 20db pad and a polarity-reverse switch. A top shelf, specialist and groundbreaking preamp this is not. What it is, however, is a great, no-frills unit that offers versatility and a decent level of functionality usually found across multiple preamps, condensed into a single bit of gear.
Pros:
+ Versatile
+ Varied functionality
+ Stylish design
Why We Liked It - This preamp is best for anyone looking to hit a lot of different bases with a single unit. It is a 'get the job done' kind of product which we like. If you are not looking to break the bank and are not fussed about having the most specialist product on the market then this may be the preamp for you.
7. Cloud Microphones CL-1
Cloud are a great company with a long and rich history. They are renowned for their commitment to environmentally friendly packaging and manufacturing methods. They also strongly believe in home-grown products that are created and manufactured in the United States.
The CL-1 Mic Activator, better known as the CloudLifter is a truly exceptional product. What is so impressive about it is that Cloud clearly had a specific purpose and end goal in mind when they created the CL-1 and have undeniably been successful in achieving it.
This product is one of finesse, balance, and professionalism. Cloud was looking to solve a problem with the CloudLifter, a problem that ails many preamps. That is how to add sizeable amounts of gain and power to sound output while cutting unwanted noise, and not adding to that unwanted noise in the process.
Cloud has definitely solved this problem. The CL-1 runs on Phantom Power, is compatible with nearly all microphone types and can add over 25db of power to your output. It is perfect for use with all passive dynamic mics (click for the main guide) and also for recording into DAW interfaces, cleaning up noisy amps and bringing out lower end sources such as acoustic sounds - check out our review on soundproofing panels.
Pros:
+ Adds a considerable amount of gain and power to your output
+ Ultra clean and effectively reduces noise
+ Compatible with many different systems
Why We Liked It - Cloud are a great company and the CL-1 is a great product. It is rare to find such a finely balanced product that solves a problem so effectively. The combination of the power it brings and the ability of the CloudLifter to completely clean up noisy sources make this an almost mandatory purchase for any sound engineer or audio enthusiast.
8. PreSonus DigiMax D8 8-Channel
This is the second product on our list of reviews from PreSonus and this highlights the calibre of equipment these guys are creating and how quickly they are creating a name for themselves. Especially when you consider that PreSonus were only established in 1995 and the other companies on this list were founded in the 80's or earlier.
Releases from PreSonus have a great reputation for being robust, no-frills preamps that get the job done and the Digimax D8 is no exception. It is a powerful, hard-working unit that could easily support the needs of an entire home studio. This is due to its 8 channels and ultra-wide dynamic range. Also considering the price tag the PreSonus is outstanding value for money, genuine 'bang for your buck'.
Many use this via a light pipe with the D8 doing all the heavy lifting. The quality of the preamp really shines through in larger setups like this and due to its onboard phantom power, it can support most microphone types.
As well as mic inputs it also has front facing instrument inputs and can also be used to power a PA system. However, as we previously stated, while the phantom power is great for compatibility with various microphone types the location of the switch on this preamp can be somewhat of an issue and perhaps the only flaw. It is situated on the back of the unit making it difficult to access if rack mounted.
Pros:
+ Powerful and versatile unit
+ High quality preamp
+ Spectacular value for money
+ Works great at the center of a larger setup
Why We Liked It - A wonderful unit, robust, powerful and versatile. For the modest price tag it supports a wide variety of systems and can be the centerpiece of your home studio. If you are looking for a powerful model that will do exactly what it says it does, minus a bank breaking price tag this is the unit for you.
This is the second ART product on this list of reviews. Anyone familiar with their gear knows that ART are well known for creating top shelf equipment at affordable prices. Their units are also renowned for being extremely reliable and robustly constructed.
The TubeOpto is a high-quality preamp which is powerful and versatile. It boasts a full 8 channels making it perfect for racking at the center of your setup. Adding a great tube sound to their output is the goal of many sound engineers, both professional and laymen. However, this is usually accompanied by a rather large price tag as a good quality tube preamp can be a very expensive piece of equipment. ART's TubeOpto has completely smashed this old assumption now though.
The 8 channels are 24-bit ADAT digital audio quality and are accompanied by 8 class-A tube mic preamps. Every channel also supports gain and level controls and low-frequency roll off switches so as well as being a unit that packs a punch it also boasts wide-ranging functionality.
It sports a strong and stylish build with a full metal casing and faceplate. Other features include 2 hi-z instrument line inputs and 8 TRS balanced outputs which are a quarter inch. This is an outstanding product with a very reasonable price tag.
Pros:
+ Powerful and professional preamp
+ Versatile with an excellent range of functionality
+ Incredible value for money
Why We Liked It - If you want your money to go far and you are searching for a preamp that can be at the center of your setup then this is the unit for you. The TubeOpto brings a quality of output and a wonderful tube sound of much more expensive preamps. A top release and great value for money.
10. Solid State Logic Alpha VHD
Solid State Logic are a small outfit from Oxford, England that are all about the quality over quantity approach. Their units are always some of the best and boast some of the most impressive technology of any on the market. This is highlighted by some of the biggest names in music using Solid State gear over the years for their live sound engineering such as Blink 182 and Depeche Mode. Their releases are also widely featured in the TV and broadcast news fields.
The Alpha VHD boasts some of the most impressive features of their famous back catalog such as their flagship Duality console and built on it. It features Solid State Logic's industry renowned VHD Pre Circuits in 1U. Rich harmonic distortion can also be achieved via the variable harmonic drive circuit. This is a unit packed with incredible and unique features.
Through the preamp, your sound will be immaculate and flawless. Impressively, while retaining this clarity of output the Alpha VHD can also reach gain levels of +75db which is outstanding. Although the high end of the scale of this preamp does not have to be utilized to release the quality within this unit. On the low gain end a smooth, analog warmth will wash over your sound and bring out each individual layer perfectly.
Other impressive features are the 48v phantom power capability, mic and line xlr input/outputs, hi-Z switches, 20db pad switches and countless more. For those looking for the best of the best, this is the preamp for you. A powerful and extremely professional unit that is synonymous with quality.
Pros:
+ A truly professional preamp
+ Unique and powerful implemented technology
+ Industry renowned brand
Why We Liked It - This is a top class product indeed. One for the professionals in search of the very best. If you are looking to separate yourself from other sound engineers and push your abilities to the next level then the Alpha VHD will help you do that and more.
Using a pad - If you hear distortion, check your gain settings to make sure you aren't overdriving your AD converter before using a pad. Always use the pad on your preamp before a pad on your microphone. Using a pad at the wrong stage can degrade your overall sound quality.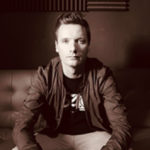 Mic Pre Amp Buyers Guide
What is a Pre Amp?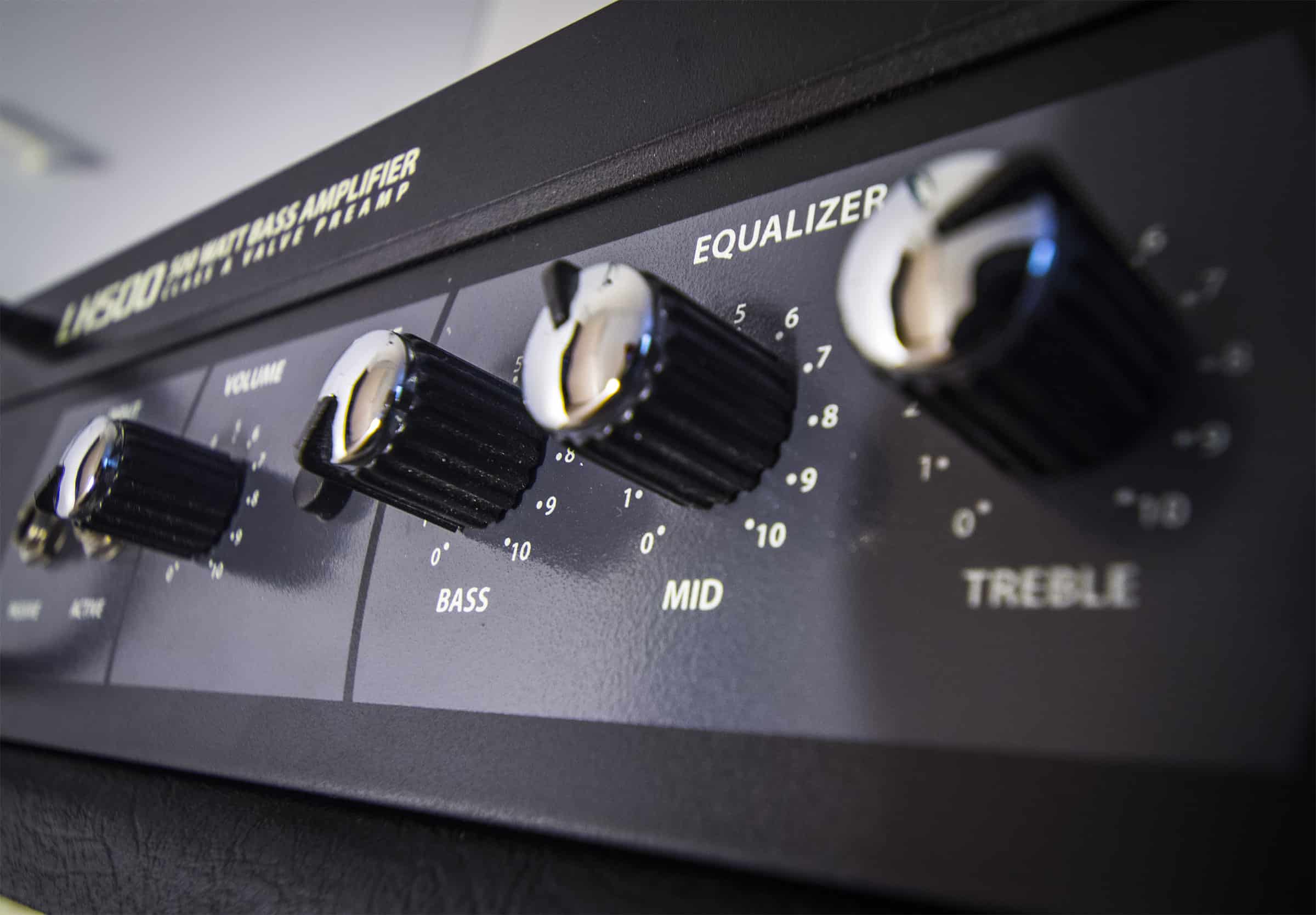 A microphone preamp is a device used in the field of sound engineering. It can be utilized in environments such as recording studios or home studios, during shows and concerts to mix live output, in the TV, radio and news broadcasting fields or by musicians who want to boost and clarify their sound.
The first amplifier was invented in 1909 by Lee de Forest and as you might expect, consisted of tube technology. The even though tube technology was replaced for the most part by transistor-based amps in the late 60's many people still seek that classic tube and valve sound today. This is no different when it comes to preamplification.
Due to the inherently weak signal transmitted by most microphones, it is very difficult it extracts a high-quality sound good enough to be mixed by a desk (click for studio furniture) or console. This is obviously a major issue when vocals, drums and a whole host of other instruments are projected via microphone.
Microphone preamps solve this problem. They do so by preparing the signal of the mic in a certain way that allows it to be processed by sound engineering equipment. This is achieved by boosting the signal and also by clarifying the sound, projecting individual layers of the output to ensure they can be heard as part of the overall mix and by reducing unwanted noise, hiss, and hum.
The preamp unit itself will have a vast array of functions that allow the user to boost and manipulate the sound as they see fit. Obviously, depending on the quality of the product the level of functionality available will vary.
A typical preamp will consist of functions such as gain boost, this can be used to increase the signal level of the mic up to a certain db level depending on the model in use. There are also features such as the ability to cut certain types of unwanted noise and manipulate sound to avoid 'clipping', which is when an amplifier tries to deliver an output beyond its capacity, resulting in sound 'dropping out'.
Another common function of a preamp is what is known as Phantom Power. This is usually associated with condenser microphones and is the process of an XLR cable being the conduit for power, usually between 12 and 48v. Therefore you have a single audio cable that is used to send not just audio back and forth but also power.
Why and when do you need a Microphone PreAmp?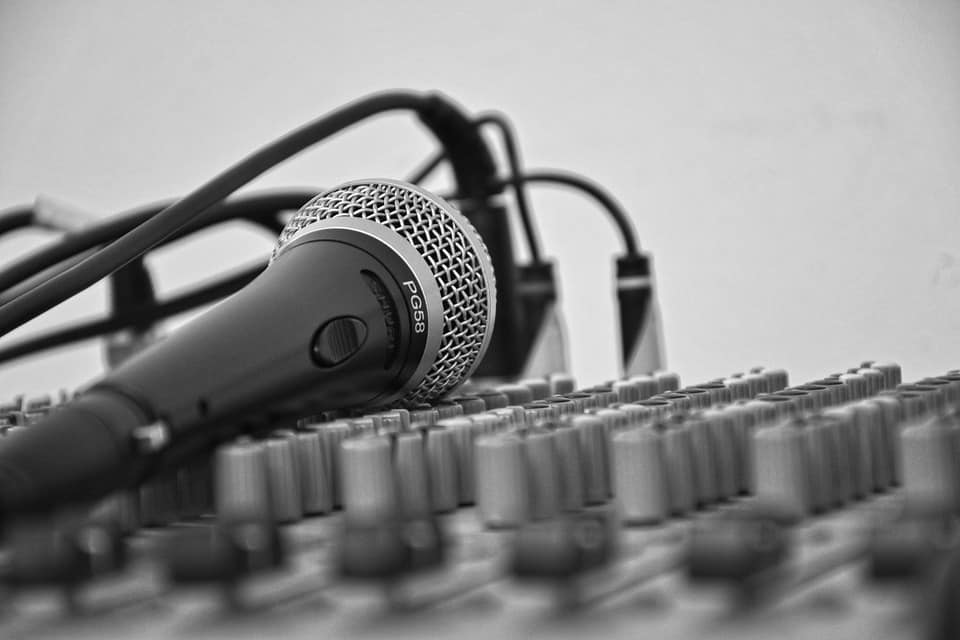 Many new to the world of sound engineering or music tech often question the necessity of a preamp, wondering if this is yet another item they have to spend money on or if it is possible for them to do without.
The truth is that for anyone looking to produce a professional, high-quality sound capable of being anywhere near commercial viability there is no way around it. A good preamp is essential and should be a salient part of your recording studio, home studio or mixing setup.
There are myriad reasons why you need a microphone preamp. However the most important is that which we have touched on above. To have a sound which is up to recording standards, to add a professional touch for musicians or for any type of live performance sound to meet the levels of quality that is now expected of the industry, a preamp is an essential investment.
They are always needed when mixing and recording (click here for the best mics for home recording). Think of a recording studio scenario where vocals, drums or acoustic guitars are being used. These will be recorded via mics and therefore a preamp will be needed to prepare and boost the signal to recording quality. To record your acoustic guitar you can use a mic for guitar amps - see the guide.
When mixing live sound a good unit is vital. The sound engineer of the venue, artist or band will utilize a preamps functionality to fine tune the audio on a continuous basis to ensure a well-balanced sound and a good show. Good LED displays are a useful function of these units during live mixing especially as it gives a great visual indicator of output levels.
What are the different types of Microphone PreAmps?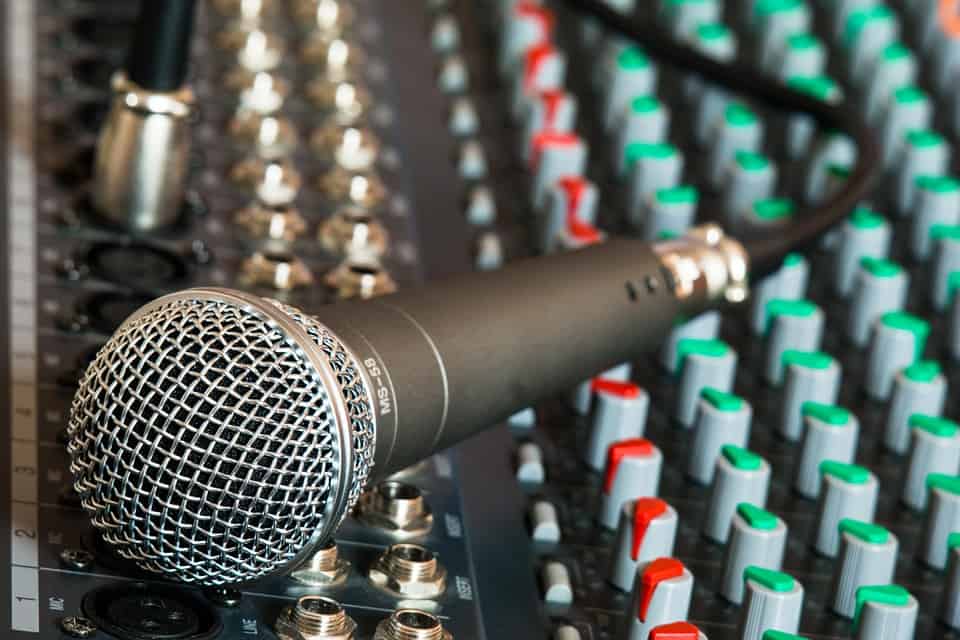 There many different types of preamps, some are defined by their specific purpose while others are defined by technological reasons or by the way they can affect audio output. Of these main types they can be divided into tube preamps, solid-state preamps, hybrid preamps, digital preamps, and a few others type that we will touch on.
Tube preamps utilize what is known as vacuum tubes, or valves in the UK. These are an older technology that was first used in the original amps and preamps. Yet they are still highly sought after due to the raw, analog warmth they bring to a sound.
Due to the 'old school' technology of these units, they add a unique, fat sound to your output. It is for this reason that they are still so popular. Sound engineers or musicians searching for that particular coloring of their sound would almost definitely turn to a tube preamp.
Solid state microphone preamps can be thought of as the next stage in the technological development of this field. Instead of tubes, they utilize transistors which are much more effective at producing high levels of gain. They also operate better under high gain conditions than tubes do as they add only minimal distortion.
Hybrid microphone preamps are, as you might expect, a combination of both tube and solid state models. The best elements of each of these units are implemented into a single product known and hybrids.
The 2 best elements are of course the warm and robust sound generating capabilities from tubes and the high-performance gain levels from solid-state units. This is achieved by the implementation of solid state circuitry and tube output gain control.
Digital microphone preamps are again the next natural stage in the evolution of products within this field. These have 2 main functions. The first is obviously that of a preamp, boosting microphone signal, clarifying and preparing for processing at the mixing desk or console. The second, however, is interesting. Digital preamps can also be used as digital interfaces, effectively converting an analog signal into a digital signal.
The other main type of preamps is those for use with instruments. We are only touching on microphone preamps here, however, instrument-based models are a whole other category with their own features and quirks.
What is a channel strip on a Mic Preamp?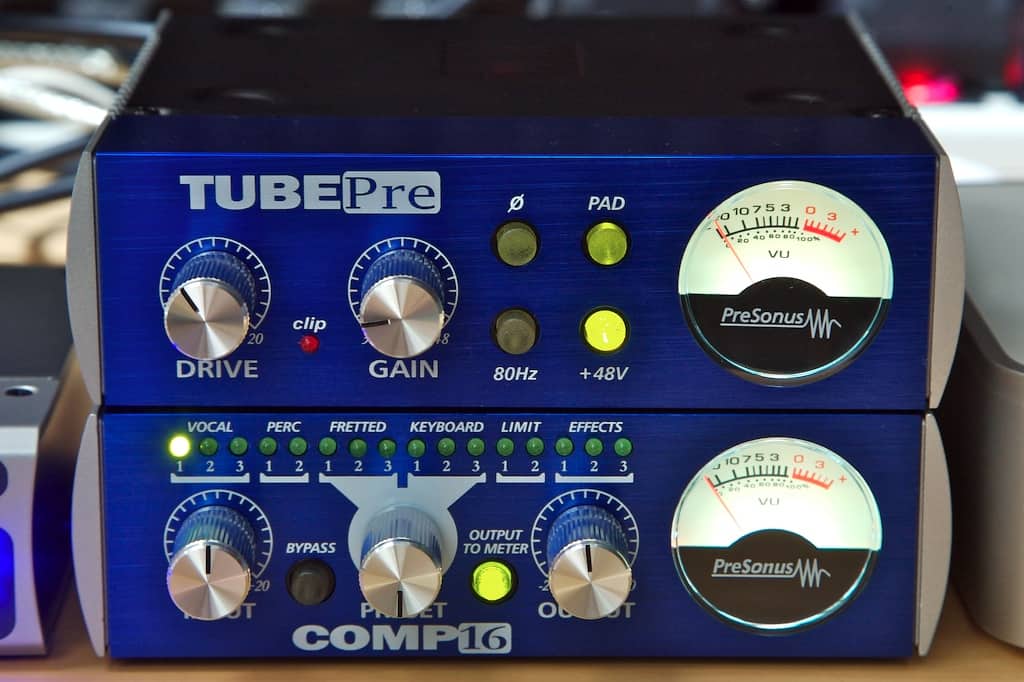 A channel strip can be a single unit or made up of multiple units within a mixing desk or console. However in regards to microphone preamps specifically a channel strip is a preamp with additional integrated features and circuitry. These can be incredibly powerful and are an important tool in studio recording and live to mix.
Although variations are available a typical channel strip is an outboard microphone preamp with the addition of a built-in compressor and EQ. The purpose of these units and what makes them so powerful is that they are essentially everything you will require for signal processing condensed into a single product.
The most commonly employ solid state or hybrid technology and were born out of convenience more than anything. Sound engineers did not want to waste studio time connecting together and configuring multiple units. Combined into a single box channel strips offer maximum power (read the study on the power supply), functionality and simplicity. This versatility and ability to manipulate your output so robustly from a single product means that when mixing the user can begin to mold their sound before it reaches the final recording end of the studio setup. You can find out more about preamps in this study.
How do you determine which Microphone PreAmp is best?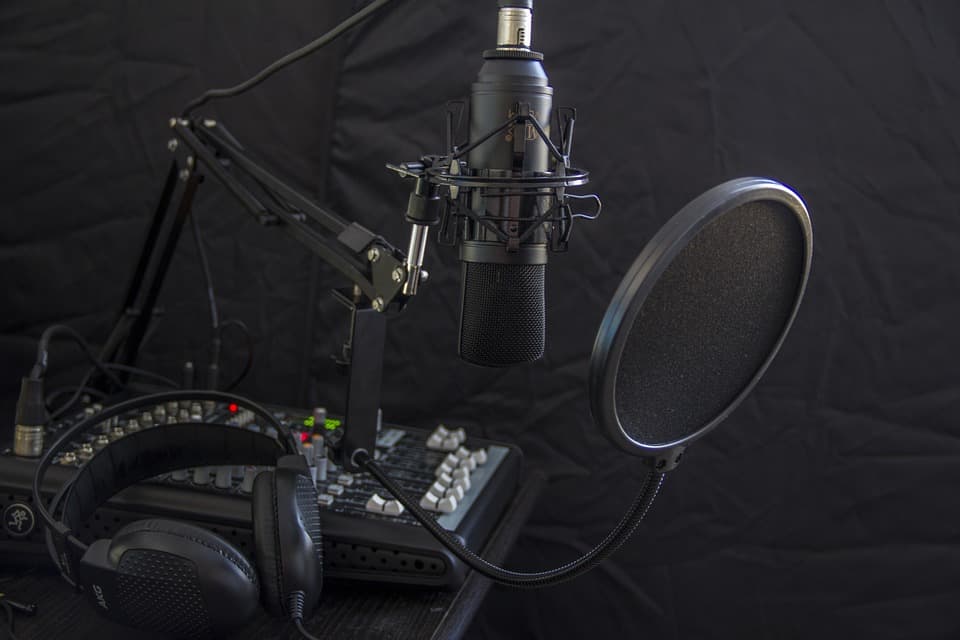 By reading the reviews above you should already have begun to get an idea what kind of preamp you would prefer depending on your specific requirements. It could be to achieve a certain sound, therefore, you would focus more on either a tube of solid-state model. Or it could be that you need a powerful and versatile unit with wide-ranging functionality to be an integral part of your studio setup. In the case, you would be looking more at individual models and their associated features.
When warm and robust sounds are needed a tube preamp will be exactly what you need. However, if something with a more modern and varied sound solid state or hybrid units should be your best area of focus.
The other main factor in choosing the best microphone preamp for you will, of course, be your available budget. Once you have ascertained your exact requirements and therefore the type of unit you need the next step is to look at what models are available in your price range. In our reviews above we covered multiple units which are excellent value for money. It is important not to rush this stage to ensure you get the absolute best value for money that you possibly can.
In essence, determining which unit is best for you is a simple process. First, you must realize exactly what you are trying to achieve from the preamp, then understand which types of the unit will be required to do so. Upon doing this you then compare your available budget to what models on the market are a viable purchase for you.
Top Pick - Focusrite OctoPre Preamplifier

FocusRite is an excellent company who originally made their name producing high-end preamps for the professional end of the market. However in the years since they have altered their approach and now have an outstanding offering of equipment which is both technologically brilliant yet highly affordable. It goes without saying that some sacrifices have to be made in quality when targeting a slightly lower area of the market however this is minimal. FocusRite is well known in the industry for creating wonderful preamps at respectable prices.
The Octopre units have been a mainstay of the FocusRite range for many, many years. However, they have recently been given an impressive overhaul to include more numerous and impressive features.
As the name suggests this unit sports 8 inputs and the quality of the preamps is of the same high standard that we have come to expect from FocusRite. The initial 2 inputs are located on the front of the unit, with the remainder located at the back along with 8 additional analog outputs. On the rear of the unit, you will also find a digital ADAT connection which is an upgrade from previous models.
-10db pads on every channel add to its already top class gain range. Also, it is worth noting that the LED display on these units is excellent and extremely accurate making mixing simple and precise.
Overall there really isn't anything we can say that we do not like about this unit. It is powerful, versatile, highly functional and has a level of professionalism and quality that is hard to find in other models. An easy choice for our best and the top pick.
Premium Choice - Grace Design M101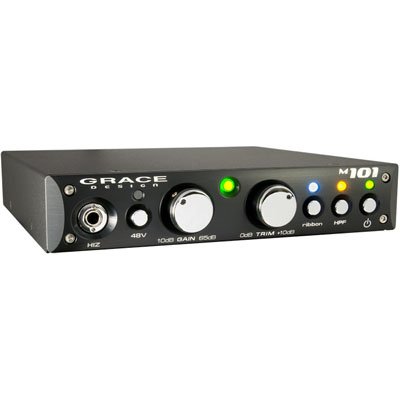 The M101 is undoubtedly one of the cleanest microphone preamps ever produced. Grace is a US company based out of Colorado and was a huge part of the industrial revolution that saw individual sound engineers start doing it for themselves. The high quality and professionalism of the M101 combined with its affordability saw a huge increase in independent recording studios and home studios.
The M101 is all about balance and clarity of output, it gives you a high-end signal processing ability for a very average market price. Now to be clear it will not give you an extravagant and unique edge to your sound. This is a premium and professional product designed to bring out the true sound of your microphones, making them fit for studio recording.
One thing that is notable when it comes to Grace as a brand is that they have the best and most loyal customers. This is invariably due to their extremely high standard of preamps. Often you will find that consumers who own the most recent model of the M101 have owned several of the previous versions also.
If you are after a professional unit capable of adding ultimate clarity and transparency to your sound then look no further than the M101. This would be perfect for home studios and big budget recording studios alike. With this product, you will only hear the mic, not the preamp and that is the highest level quality you can ask for.
Best Value - Cloud Microphones CL-1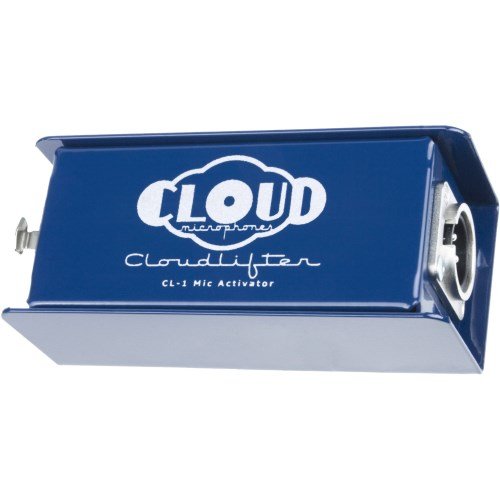 The CL-1 is the best when it comes to no-frills, 'get the job done' microphone preamps. They are exceptional value for money and are the ideal purchase for anyone looking to make their money go as far as possible. This will give you high quality, professional, crystal clear sound, yet it is also capable of giving you huge amounts of gain.
This can work perfectly as a general, all-round preamp without issue. However if it has one specialist area it would be for sounds on the quieter end of the scale, think acoustic guitars and softer vocal parts. This is due to its ability to really project sound and add lots of gain while retaining transparency of output and adding distinction and emphasis to each layer of the overall finished product.
Cloud really is a great company with a rich history and best known for producing some of the industry's best preamps. Their microphones are industry mainstays and the circuitry in this preamp is designed to work seamlessly with them (click here to read the design study). Overall this is an extremely high standard of microphone preamp from a great company and all for an incredibly affordable price.
Conclusion
When it comes to microphone preamps this in an area and product category where your current situation and also your end goals are of paramount importance. The type of sound you are looking to achieve and also your specific requirements must be considered, along with reading many different reviews and perspectives.
Do you need a unit for a home studio? Are you a sound engineer working in a large, big budget recording studio? Are you a sound engineer who mixes sound for live shows and concerts? These are all questions that must be asked when choosing the best microphone preamp for you.
If you liked this review by Music Critic, please leave a positive rating:
[vc_separator