If you are looking for a range of classic amplifier sounds, without investing heavily in a tonne of classic amps, then without a doubt you are going to want to source a great modeling amp. Likewise if you are a gigging guitarist who typically lugs around a several amps and a large pedal board to venues you would be mad not to want to reap the benefits of authentic modeling in a single amplifier They give the guitarist the freedom to perform without pedal boards and guitar accessories, to explore tones in an unencumbered all-in-one product. For keyboard players, check out our review on the top keyboard amps!
Amps are evolving at an unbelievable rate and the technological advancements bring with them seemingly infinite sound options. Allowing players to effortless switch up their sounds and even find a unique individual tone. When it comes to choosing the best modeling amp for your needs there are many factors to take into consideration Fortunately we have compiled a practical list of the top ten best modeling amps in no particular order.
At a glance:

Our top 3 picks
Our team's top 3 recommendations
Best Overall
Vox Adio Air GT Modeling Guitar Combo Amplifier

Lightweight design.
Perfect sound.
Perfect for at home and performances.
Premium Quality
Vox VX50 GTV Digital Modeling Combo Amplifier

Lightweight design.
Perfect sound.
Perfect for at home and performances.
Great value
Marshall Amps Guitar Combo Amplifier

Lightweight design.
Perfect sound.
Perfect for at home and performances.
View The Best Modeling Amp Below
1. Vox Adio Air GT Modeling Guitar Combo Amplifier
If you're looking for a modeling amp to help your practice, record and perform, the Vox Adio Air GT Modeling Guitar Combo Amplifier is the perfect solution for you. This amp features many voice effects and impressive amp models. Get a range of guitar sounds to take your playing to the next level.
This amp features a uniquely designed cabinet for an impressive listening experience. Pair with your music playback device, including your smartphone or tablet. The amp is lightweight and compact, but don't be fooled by the small design - it boasts 50 watts of output for a powerful experience, outperforming similarly priced amps.
Use this amp for both practice and fully-fledged concerts. With a bass reflex structure and a Proprietary chassis design, you can get powerful sound and an immersive, high-quality listening experience
Pros:
+ Lightweight design.
+ Perfect sound.
+ Perfect for at home and performances.
Why We Liked It - We love how small and compact this amp is. Despite its lightweight design, it still packs a punch with power comparable to other, larger amplifiers.
For blues players - For an authentic blues sound, you'll want a modeling amp that provides an American Tweed sound. Obviously, that kind of sound is thought of as Fender-ish, but you don't need a Fender amp to get it. Fender and many other brands offer that overdriven bluesy tone.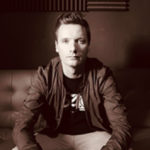 2. Vox VX50 GTV Digital Modeling Combo Amplifier
There are a great many things to love about the Vox VX50 GTV Digital Modeling Combo Amplifier. This 50-watt digital combo amp features 11 amp models and a USB audio interface. It comes with eight effect types, which are perfect for getting started. You can switch styles effortlessly – so no matter what style you're fancy playing that day, do it with ease.
This amp's small size and lightness provide great portability, so you can practice wherever you need to. But don't let the small size deceive you - this little amp is powerful enough to rattle the windows! It performs well at both high and low volumes
Pros:
+ Small size.
+ Features a lot of power.
+ Performs well at low and high volumes.
Why We Liked It - This amp gives an outstanding performance at both high and low volumes. Play softly or, if you want to rattle the windows, crank up the volume!
3. Marshall Amps Guitar Combo Amplifier
Take your practice sessions to the next level with this reliable Marshall amplifier. This amp features a custom 10-inch speaker that's lightweight for easy portability. But don't let the lightness of this design fool you – this high-quality amp delivers a great range of tones, from classic to modern, for all your playing needs.
With modern digital effects, you can create the sound you've been searching for. This amp also features manual and preset channel modes, and line in for jamming. It comes with clean, crunch, OD1, and OD2 channels, offering all those essential features that players need to get started.
The sleek and stylish design of this amp looks good, too!
Want to practice without disturbing anyone? No problem! This amp comes with a headphone output so you can engage in silent practice. Practice whenever and wherever
Pros:
+ Sleek and stylish
+ Includes all the essentials.
+ Headphone output for silent play
Why We Liked It - We love that this amp comes with the headphone output for silent practice. It means you can practice without disturbing anyone.
For gigging musicians - If you are buying a modeling amp for gigging, you should think in advance about how you will set up on stage. For example, does the amp have an emulated XLR output so you can go directly into the PA system? or how will you monitor your sound if using a modeling amp without a speaker? Also, make sure you buy an amp with enough (wattage) volume to be heard in the mix.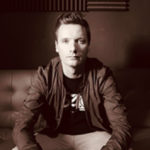 This Yamaha THR10 is a great example of an excellent modeling amplifier. With 5 separate channels and a whole host of effects, this modeling amp has plenty to offer. The product was developed and aimed at the heavier rock guitarists in mind who love high gain and distortion. Emulating the response of a cranked up stack it delivers subtly diverse distortion, fuzz and much more.
Some of the more notable effects include a Flange, Phaser, and tremolo, it also has spring-reverb as well as hall style reverb settings. It also benefits from an additional compressor and noise gate exclusive to the THR 10 X model. Its array of controls give electric guitar players the ability to manipulate bass middle treble effects delay/reverb gain and master. Sporting vintage aesthetics with its army green metallic look case and strong carry handle for portability. The Yamaha THR10 comes with an assortment of useful guitar accessories and a copy of Cubase for branching out into a recording.
Pros:
+ Authentic tube tone at a reasonable volume.
+ User memory switch and a tap/tuner switch.
+ Complimentary studio headphones.
+ USB auxiliary out.
Why We Liked It - It can also be powered by batteries making ideal for outdoor jamming on a sunny day. You can also silently practice leads along to the track whilst wearing the studio headphones that are part of the package.
5. BOSS KTN-HEAD Portable Katana
Another fantastic product from the amazing Katana series by BOSS, the line beautifully represents the company's intentions of providing exceptional 'rock sound'. Featuring finely-tuned processing over the generations relying on the same processes that perfected the popular Waza amplifier, this portable 100-watt amp head is a powerful, compact modeling amp. It delivers genuine tube-like' amp tones in a convenient modeling amp.
Expertly manufactured It presents five amp well-known characters: Clean, Crunch, Lead, Brown (derived from the Waza amp), and Acoustic which you can simultaneously use a combination of up to 3 at a time. The additional BOSS Tone studio editing software is a digital perk which offers up 55 delectable sounds, all can be fully customized, enabling users to build sounds from scratch. You can store 15 of the effects on board for quick retrieval in live situations.
Pros:
+ Glorious crunches.
+ Pristine clean.
+ Powerful distortions.
+ 100 watt amp head
Why We Liked It - This is a great value for money modeling amp, it offers a fair few watts for your dollars and incredible integrated software meaning custom sounds can be recalled for performing.
This analog valve modeling guitar amp features revolutionary circuitry and a newly developed modeling engine. Utilizing Virtual Element Technology which carefully analyses the compo0nants of the circuit itself VOX have taken manufacturing to the next level.
Fabricated with a tightly sealed cabinet which enhances responses for better reproduction of classic tube modeling tones. The VOX Valvetronix valve modeling guitar amp features a preamp design which contains analog circuitry Including a vacuum tube capturing unmistakable subtleties like vacuum amplifiers.
Choose from 11 realistic amp models which can be run through 33 preset programs. Modify with 13 high-quality built-in effects.
Pros:
+ Built-in tuner.
+ AUX in jack, Headphones out, and USB connectivity.
+ Super compact modeling cabinet with an 8-inch speaker and just 20 watts.
Why We Liked It - The VOX valve modeling guitar amp has been Skillfully calibrated improvements to circuitry, it offers a good range of amp models providing electric guitar players with lots of options. Boasts unique distortion tones and a propriety bass-reflex. You can also try the VOX VT40X.
Unbelievably this micro modeling guitar combo amp delivers 8 guitar amp models including the renowned JC-120. The battery-powered electric guitar amp models benefit from Roland's breakthrough composite object sound modeling (COSM) the latest DSP modeling technology which produces near perfect computer reproductions of sound wave effects. You would be hard pushed to find better imitation capabilities from another modeling amplifier. This Roland modeling guitar combo amp has five different built-in effects and is capable of providing amp tones suitable for playing across a diverse range of genres. Manufactured to a high quality this Roland Micro Cube GX stereo guitar combo amplifier is battery powered and is a durable ultra-compact amplification option. Perfect for practicing on the road, camping and beach days. It has a lot to offer in such a tiny package,it is an ideal choice if you are looking for a low budget modeling amp. Featuring an independent delay/reverb processor for a bit of slap-back in addition to chorus and flange, phasers and tremolo effects. Cute retro aesthetics.
Pros:
+ Can be played for up to 25 hours without an outlet using 6 AA Batteries.
+ Sweet carry strap.
+ Stereo auxiliary input to jam along to your MP3s.
+ Handy, built-in chromatic tuner.
Why We Liked It - It is hard to believe this modeling combo amp offers so many modeling amplification settings.
8. Blackstar IDCORE10 Stereo Combo
This combo amp is the economic pride and joy of 7 years technical development by the Blackstar company founded by ex-Marshall employees. While relatively new to the scene they have already produced a whole host of notably reliable amplifier series. The IDCORE series represent their leap into digital guitar amplifiers for today's modern guitarists. Ideal practice volume levels, it is a small but powerful home amp. Controls are simply laid out for easy use and include gain, volume, and ISF equalization.
It has 4 main onboard effects that manipulate into 12 built-in effects using digital delay, reverb and modulation settings. It provides clean warm tones as well as a clean crunch/super crunch to tweak up and manually store. At just 10 Watts you can't deny it makes a fantastic low energy consumption option when choosing a great modeling amp.
Pros:
+ Super wide stereo sound quality
+ Features a mini USB connection.
+ Handles low registers well.
Why We Liked It - A great modeling amp which provides access to an affordable range of easy to dial and store sounds, giving an electric guitar player great tones for home practice use.
Another tube-modeling option from the one of the industry's bests. The Fender champion benefits from sophisticated manufacturing from a company with decades of experience that only come from dedicated research and development. Shape your sound with the straightforward turn of a knob dial your bass and treble equalization and play with the lush spring or hall reverb and a host of chorus options. Featuring 17 amp emulations so you get plenty to choose from for your money. Presets to experiment with include vibrato or tremolo effects, delays that go all the way to slap-back classic Fender tweed tones and other emulated sounds 60's/70'/80's British, Princeton, and metal options to name a few. Useful auxiliary extras easy jamming to real drummer loops etc. This Modeling amp is also suitable for bass guitar.
Pros:
+ MP3 auxiliary.
+ Open back cabinet with lead storage facility.
+ Headphone output
+ Suitable for electric guitar and bass guitar
Why We Liked It - It is a suitable beginners modeling amp for guitar, with its simple controls, no overwhelming digital interfacing but plenty of tone options to play with and up to date enough to accommodate for jamming with track and silent practice.
Marshall are undeniable industry giants with plenty of experience when it comes to amplification design. This single input 50-watt solid state amp option of their Code series line presents the same versatility for sound options. With pretty similar specs as the 100, it offers 4 power amp models and 24 onboard effects including Compressor, Classic 'Stomp-box' Distortions, Auto Wah, Pitch Shifter, Chorus, Phaser, Flanger, and Tremolo. It has never been easier to replicate some of the best-loved Marshall tones. Use the Equalization controls experiment with the delay/reverb and modulation to tap into your desired tones. You can use 5 effects simultaneously to create exactly what your craving. With up-to 100 presets it offers plenty of bang for your bucks. It is surprisingly loud for a lightweight compact 20-inch cabinet. It has 8-inch speakers and combines state of the art technology compatibility.
Pros:
+ Portable.
+ Blue tooth integration.
+ A class power.
+ Lots of auxiliary options.
Why We Liked It - It really provides guitarists with all they need in one single complete set up.
For home practice - Modeling amps come in many shapes and sizes, covering a broad price range from beginner to professional amps. If you only intend to use it for home practice, stick closer to the budget price range. Otherwise, you'd be spending a lot of money for an amp that you can't push to its limits (unless you want some angry neighbours).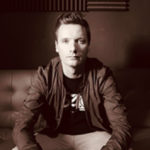 Modeling Amp Buying Guide
What is a Modeling Amp?
Simply put, a modeling amp is an amplification device which models itself and tone capabilities on acclaimed higher end guitar amplifiers. They contain presets that mimic well known, popular classic-amp tones. They provide a good quality digital emulation of distinctively recognizable sounds at a more affordable price. In a quest for sound superiority, the bias usually sways in favor of a tube amp based in the opinion that they respond more dynamically presenting an authentic audio headphone output that reflects the guitar player.
Modern modeling electric and acoustic guitar amps have come a long way and now contain such advanced modeling technology they capably imitate the response accuracy of their tube modeling muses. Their modern circuitry boards take the place of fragile, vacuum tubes and antiquated analog circuits.
Essentially they take the raw electric guitar input and run it through a program which has a mathematical database of the physics of what its tube-driven forefather did to affect the sound wave on the genuine article. It uses the maths to imitate the effect of the signal processing. The compact circuitry design eliminates the need for bulkier cabinets making them more portable multi-tool.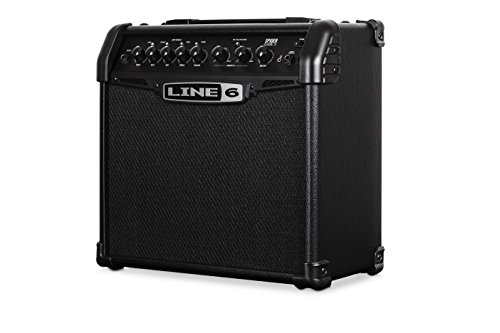 The majority of professional guitarists will have a preferred sound and some generalized knowledge about the amps they prefer playing with but this is an acquisition that comes with time and experience. You could try a few electric or acoustic guitar amps in-store but this can be an unnerving experience for a novice player.
Purchasing a guitar modeling amp with a decent range of tone capabilities is an advantageous way to experiment with infamous sounds and find what you like.
Modeling Amp VS Effects Pedal?
This is a tough question which boils down to mainly to preference Modeling guitar amps have a handful of that outweigh a lot of pedal cons. If you like to perform with diverse tones or you play multiple genres then the amount of multi-effects pedals can soon add up.
Even expression pedal board options which aim to cancel out the problem of carrying around multiple pedal effects by condensing them all into one handy device have their own issues. They limit the guitar player to staying in one space within reach of their multi-effects pedals this can affect musicians stage presence. It can also be a lengthy process to dial in desired tones beforehand and set them up for easy switching in live performances. Modeling amps essentially run computer programming offering quick cycling through classic and unique desirable tones at your fingertips in an all in one product.
Best Modeling Amp Under 500 Dollars
There are a variety of electric and acoustic guitar amps below this mid-range price, at this level they usually offer lots of perks. The Marshall 100 watts reviewed above is a clear contender it harbors a variety of clean tone options along with vintage crunches. Users can mix and match combinations to suit them it really promotes musical creativity. The app integration just opens up possibilities tenfold. If you are going to spend this sort of budget is important to do some research and understand the specs.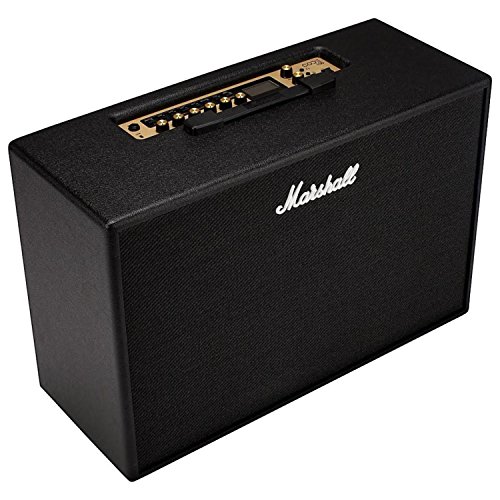 Sometimes amps can be confusing but hopefully, our buying guide has helped with that! Go for an option that gives you real value for money some of the lower budget amps we have reviewed have pricier upgraded models which offer a variety of added extras such as software, and direct community access, etc.
Best Modeling Amp Under 300 Dollars
FENDER Mustang GT40 makes for a great choice for a guitar modeling amp under 300 bucks it is very versatile and comes with a host of extras. It realistically models amp response offers and is compatible with a range of modern day technologies. Other amps also worth strong consideration are VOX Valvetronix VT20X which offers combined vacuum tube technology allowing it to produce superior comparable tube sound. Or maybe the Yamaha THR10X above which features a host of guitar accessories including a copy of Cubase software great value for the money.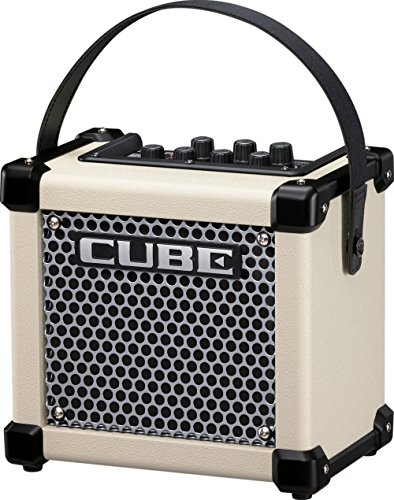 To be candid if you are honestly just looking for a great cheap guitar amp under $200 and you aren't gigging the Roland Micro Cube offers adequate the sound manipulation in a carry around design and is one of the cheapest options available from a well-reputed company. When you are only looking to spend minimal cash sometimes the lower budget options are only available because production costs have been slashed by replacing parts with cheaper ones. If you don't want miss out on quality go with a brand name you can trust.
Conclusion
If conservative budgets, size or energy consumption are an important factor for you then a modeling amp is a great way to go. Whether its a quest for a more convenient, reliable tube tones without dragging around a monster amp or simply just the desire to ditch the pedals once and for all. As with buying any amplifier the decision for which is the best modeling amp to go for boils down to what sounds good to your own ears but the benefits of a good modeling amp speak for themselves. They provide a lush tube flavor in a digital, economic package which promotes industry evolution, in keeping with the direction of modern day production.
Expert Tip
If you still firmly prefer the convenience of switching via foot control for stomping into your lead breaks most digital modeling amps have optional footswitch compatibility to accommodate for old habits die hard! Some offer them as part of the package and they even come with integrated software editing capabilities for the right price.
Did you Know
To generate their tone modeling amps use computer programmed chips with mathematical models that replicate the effect that analog components have on electric guitar signals. Researchers studied using Sine waves and made observations of how changing settings in vacuum tube amps incrementally changed the initial sound wave. They recorded the effects and codes were written to teach an amp the tools to replicate the performance digitally.
If you've enjoyed this review by Music Critic, please leave a positive rating:
[vc_separator