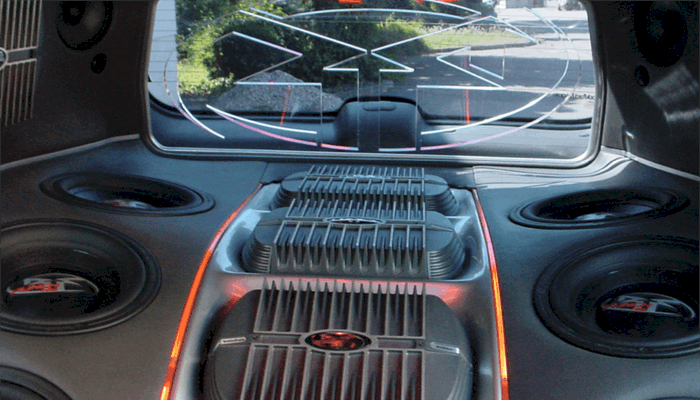 We recently reviewed some of the best car speakers on the market, but what kind of music critics would we be if we didn't give you a good look at the top 10 best car amplifiers to power your new pair with.
If you're upgrading, and don't have a brand new audio system setup, the chances are you're going to need an amplifier upgrade. This should have a few more watts than the standard stock model.
Luckily, building audio from scratch is not as taxing as it might first appear and, thanks to the world wide web, it's no longer something that's 'best left to a professional'.
There are a few things you need to consider before you buy an amplifier, so we've reviewed some of the best user-friendly and cost effective options on the market. Our detailed buyer's guide to help you along the way.
At a glance: Our top 3 picks
Your shortcut to our team's top 3 recommendations
View The Best Car Amplifiers Below
2 channel or 4 channel - If you're planning on installing multiple amplifiers to get a more well-rounded sound, you're going to want to invest in a 4-channel amplifier. If you're not sure whether or not you'll want a second amp, you can get a 2-channel amplifier and still change your mind later and purchase a Y-adapter.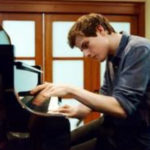 First up in this week reviews a robustly built, raucous Rockville amplifier, which provides a very powerful 3200 watts (800 watts RMS).
The dB series is a pretty impressive one overall, the components used are great quality and can hold their own among the most popular amps from top competitors Rockford Fosgate and Kicker.
This affordable, 4-channel amplifier, provides a high output low impedance solution for powering your cars' bass speakers. It features a great subsonic filter and has a fully adjustable crossover with differential circuitry so users can adjust their bass to their taste.
Another important advantage is the built-in delay soft start technology which prevents the system from turning on at the full volume they were switched off at, preventing driver damage. They are also protected by controlled peak circuitry by a professional grade peak limiter, to guarantee top quality distortion-free playback.
Pros :
+ High speed power supply.
+ Full IC controlled protection.
+ Fully adjustable bass equalization.
Why We Liked It - It is a fantastic option for powering some high output speakers, without breaking the bank.
2. Rockford Fosgate R500X1D
Over to one of the most popular car audio specialists for a look at the competition. We have chosen to review an amplifier at the same price level as the first. Now to be honest with a product from industry professionals with the knowledge and know-how like Rockford Fosgate, this price level really only covers their one channel model.
It is a prime 500-watt mono amplifier, it too has a MOSFET power supply and features advanced over current and under current protection. It also has a cast Aluminum heat-sink and highly responsive, real-time power supply thermal sensors to further prevent overheating.
On board is an easy access Punch EQ control for a full range of adjustability. It has high-level inputs and RCA pass-through outputs.
Pros :
+ Durable design.
+ Expertly made.
+ Multiple protective measures in place.
Why We Liked It - It is a high quality high output single channel amplifier which outperforms the majority of other mono models.
3. BOSS Audio R1100M Riot
Another top MOSFET Mono-block option would be this fab model from Boss Audios Riot series. It is very well made and very low priced a combination which puts it on the best sellers list and with good reason.
It is a class A/B amplifier with great quality linear circuitry, which is why it can cope so effectively with high power outputs. It racks up an impressive 1100 watts at just 2 ohms giving an RMS of 825 watts.
It has high and low-level inputs to help achieve optimum performance, and a variable low pass filter putting you in control of what passes through to your cars' subwoofer. The woofer levels can be controlled via a wired-in remote. It also features a bass boost function which adds a whopping 18 decibels to the low end with a simple switch.
It also benefits from automatic shut-off protection to prevent shorts. It constantly monitors to detect heat issues and electric failures in the connected speakers.
Pros :
+ Linear circuitry.
+ High and low input options.
+ Bass boost function.
Why We Liked It - The crossover allows users to fully customize their sound to their preference.
Wattage - Depending on the size of your car, you'll need different amounts of power for your amplifiers. For smaller cars, an amplifier that can handle 50-watts RMS should do fine. For larger cars, you'll want an amplifier that can handle closer to 80-watts RMS, with some models going up to 100.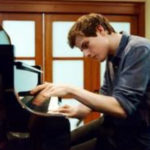 4. BOSS Audio AR1500M
For a direct comparison whilst the other is fresh in your mind, here's a quick look at a slightly higher powered option from one of BOSSs other popular lines-The Armor series. It should probably come as no surprise that BOSS is featured on our list, whilst we are on the subject we should probably give you a quick heads up that we have included a fair few BOSS products in this article.
It is a robust but slimline, edgy looking, killer 1500 watt option. It benefits from the same great Class A/B linear circuitry to effectively perform with high outputs, free of distortion. It has some beastly bass tones and really puts users in control with its fully-variable low pass filter control working hand in hand with its Bass Boost switching capabilities and Remote Sub control.
It too features a MOSFET power supply that can instantly switch between full and non-conduction and capably dish out 1125 watt peak RMS power.
It also provides switchable inputs, its sensitive controls allow for adjustments direct from the head unit for a customized optimal balance. It also has built-in short protection, which will automatically shut off if it detects the risk of overheating or speaker failure.
Pros :
+ Bass EQ.
+ Affordable option.
+ Switchable bass boost.
+ High output (1500 watts).
+ Intelligent protection.
Why We Liked It - It is a solid choice for a mono amplifier, it provides meaty low ends and means business.
If you crave more than a mono option a fantastic 4-channel choice which is a step up from the Rockville we opened our reviews with is the RX300X4 from Rockfords esteemed Prime line.
It is priced just slightly higher than the Rockville but benefits fro Rockford Fosgates expertise in engineering audio electronics. It features Class A/B circuit topography and also has the advantage of Rockford incorporated cast aluminum heat sink, to keep things running smoothly.
It is a very versatile amplifier capable of running an entire system, which can provide either 4 separate 50-watt channels running at 4 ohms/ 4 separate 75-watt channel is 2 ohms or even 2 channels bridged working at 150 watts (4 ohms).
An ideal set up would be full range or component speakers on the front channels with subwoofers on the rear running in bridge mode.
Pros :
+ Class A/B circuitry.
+ Versatile crossover.
+ Top-mount controls.
+ High and RCA level inputs.
Why We Liked It - It makes for an ideal workhorse amplifier, it is not overly powerful but can capably run a small system at reasonable levels, perfect for most listeners.
6. BOSS Audio PT3000 Phantom
Heading back to the BOSS Audio range for a flick through the Phantom amplifiers specs which blow away the entry level models we have looked at. It is a premium quality 2-channel class A/B amplifier with eye-catching aesthetics. Its top notch MOSFET power supply superbly delivers 3000 Watts max power at 2 ohms, with a peak RMS power of 1125 watts.
It features a variable crossover network of circuitry which enables users to adjust low-end crossover. Users can also shape their preferred bass equalization utilizing the innovative Bass Boost Switch. It also harbors multi-layer on-board protection against overloads, overheating, as well as short circuit prevention. This upgrade in classification, circuitry refinement and wattage comes at a cost but its exemplary capabilities speak for itself.
Pros :
+ Class A/B circuitry.
+ 3000 watts max power.
+ Variable crossover.
+ Built in protection measures.
Why We Liked It - It makes for an extremely versatile two channel option that packs a real punch.
7. Rockford Fosgate R150X2
Whilst we are in the two-channel amplifier region, let us just take a quick nose at the competition from Rockford Fosgates Prime series. It retails for around half the price of the BOSS Audio above, which is hardly surprising, given that it is a much lower output option. Its two-channel versatility and onboard protection make it a top contender for best in its class under the hundred dollar mark.
It accepts both high level and RCA level inputs. It can provide 50 watts to each channel at 4 ohms or 75 watts at 2 ohms, alternately you can bridge the two channels together into one 150 watt channel running at 4 ohms. It features a variable crossover for tailoring your bass in the mix to suit your tastes. It benefits from one of Rockford Fosgates advanced cast aluminum heat sinks with top mount controls, and of course, their superb short protection cut off technology.
Pros :
+ Low output option.
+ Versatile input choices.
+ Variable low pass crossover.
+ Half the price of top competitors.
Why We Liked It - Having two channel options make it ideal for full range, or component speakers.
Back to another extremely low-priced option from BOSS Audio, which is a pretty astounding amplifier. We honestly don't know how they manage to offer up, a top quality, multi-channel amp, with pristine Class A/B circuitry for next to no investment.
It has 4 channels to accommodate for high as well as low-level inputs. The channels can be used to provide 400 watts at 2 ohms or 200 watts at 4 ohms. The switchable input sensitivity, enables adjustments over the input signal from the head unit, enabling a better balance overall between the power levels and sound quality for ultimately better performance.
It still features some of the more important built-in functions of the more expensive BOSS models, such as the MOSFET power supply, the automatic shut off protection to prevent shorting, and distortion free efficient linear circuitry.
The only thing it really seems to be missing is a variable low pass filter, but in fairness, this can be controlled somewhat elsewhere in the system.
Pros :
+ 2/4 channel option
+ 400 watts max output.
+ Short protection.
+ Very low priced.
Why We Liked It - It is incredibly priced for a 4 channel option, it competes with some amplifiers 3 or 4 times its price, but the lack of a low pass filter control could be a deal-breaker for some of you, regardless it makes our list as a top option.
9. Ignite Audio 2 Channel
Now whilst we could probably dedicate an entire article to BOSS and Rockford car amplifiers, in the interest of trying to remain unbiased, lets have a look at what the market has to offer elsewhere.
First up for review is this cheap double channel option, it is a competitively priced Class A/B amplifier from the team at Ignite.
You can use it as a 2 channel amplifier at a high output of 90 watts at 2 ohms or lower at 60 watts. The other option is to use it as a bridged one channel amplifier for 180 watts peak RMS power.
It has good quality circuitry and has a sensitive heat sensory device to help detect and prevent possible overheating.
Pros :
+ Class A/B circuitry.
+ Cheap 2-channel option.
+ Overheating prevention methods.
Why We Liked It - It is simple to install and hook-up. It won't set you back, in terms of cash and makes for a great middle of the road 2 channel option which will run a small setup.
10. Skar Audio SK-2500.1D
Last on our list is this heavy-duty, high-impact, 4 channel option from Skar Audio. We should probably note it is a D Class model so the circuitry might not be as efficient as some we have perused previously but it still offers up great versatility in a compact design.
It is actually capable of serving up more than 200 watts to each channel at 2 ohms, which is pretty darn admirable for its price level.
Another of its greatest assets is it enhanced set of crossover controls, subsonic filters, and crossover multipliers as well as dampening controls which essentially make it one of the most versatile amps we have looked at today. So for a quick power run down; here are the numbers. 200 watts x4 channels at 2 Ohms/ 130 watts x4 channels at 4 Ohms
It has a bass boost function (from 0dB -9 dB) and remote gain control, which is always a bonus for those who like their bass a little louder. Most importantly this amplifier features 4-way on board protection, against thermal, voltage, speaker and circuitry failures.
Pros :
+ Full range digital mono-block amplifier.
+ Compact and versatile.
+ Full range crossover selection (HPF/Full/ LP-BP)
+ Bass boost.
Why We Liked It - It is another great alternative, it may have a lower classification but it offers a high output solution with 4 way protection circuitry to boot.
Amplifier location - Make sure to take proper measurements of the location in which you plan to place your amplifier before you finalize your purchase. Whether your amplifier will be placed under the passenger seat, under the driver's seat, or in the trunk you want to make sure, first and foremost, that it will fit comfortably in your desired location.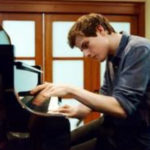 Car Amplifier Buyers Guide:
There are a few factors to consider before you buy a car amplifier so to assist you in your search for a suitable speaker amp we have answered some of your top questions.
What Does A Car Amplifier Do?
In simple terms, a car amplifier provides power amplification from your head unit to your car speakers.
Different speakers set-up will require different output connection options as well as different power outputs. Generally speaking, the most typical amplifier types are Mono, 2-channel (or dual) and 4-channel
Mono- Will provide power to a solitary item and is best hooked up to a subwoofer.
2-channels are the minimum requirement for a full range 2-way or 3-way class speaker they are ideal for a sub and satellite set up (left and right, and bass).
4- channel offers up the most flexibility because it gives users the opportunity to use 2 pairs of speakers in conjunction with your subwoofer for a more dynamic and full range sound.
If you opt to buy a 4-channel but only have a 2-channel set up requirement you can bridge it, and still have the opportunity to add a secondary set of speakers if it takes your fancy in the future.
How Does A Car Amplifier Work?
An amplifier is an electronic transistor circuit which employs capacitors and resistors to adjust the flow of electrons. It takes a small voltage signal and uses it to control a much larger voltage signal effectively boosting an inaudible line-level signal from your head unit (car stereo) until it is able to power the drivers of your speakers to move their cones. Most head units aren't capable of driving a loudspeaker, so if you want a full-range sound to enjoy on a long road trip with decent quality free of buzzing and less synthetic an amplifier is the only way to go. This is especially true for those of you who like your bass booming a subwoofer takes a fair amount of power to pump and a standard car stereo just isn't fit for function in this case.
You have probably seen that the majority of those we have reviewed state that they have a MOSFET power supply. This is an acronym for Metal Oxide Semiconductor Field-Effect Transistors. It is a type of field-effect transistor which features a gate separated from the body with an insulating layer so that the conductivity of the device can be set by gauging the voltage requirements. When the voltage is below the threshold, it generates very little or no conduction at all between the terminal and the drain source.
This means they can change the voltage to amplify and switch electronic signals smoothly and safely.
Having a MOSFET power supply means that your system will run efficiently there is no waste energy, and you can't overpower your speakers- resulting in distortion, overheating, shorting and long term damage.
How To Install an Amplifier In Car?
The time it was, you would have to seek a professional for amplifier installations and whilst it is always recommended and indeed advisable if you are a novice or ill-equipped for the task, fortunately, modern models aren't too difficult to install in your car.
Many of those we have reviewed come with detailed instructions and there are a host of instructional videos on YouTube to help you like this DIY how to install a car amplifier video from Crutchfield;
https://www.youtube.com/watch?v=Ef6r6g1kAeo
or this how to install a mono-block amplifier to power a subwoofer video from AnthonyJ350's channel.
https://www.youtube.com/watch?v=JGAXMntEwnU
Best Car Amplifier Brands
The three brands that dominate the market are; Kenwood, Rockford Fosgate, and Boss Audio. We think Kicker is also worth special mention, their speakers are hugely popular both for home audio and car audio. Their amplifiers are actually great and hold their own against their stiff competition, but it is difficult to compete with companies like Kenwood who have so many years behind their success.
Conclusion
Budget amplifiers needn't cost the earth in fact in most set-ups they are usually one of the cheaper pieces, typically a subwoofer will set you back a lot more than the donkey that's gotta do all the leg work. Thanks to the constantly evolving industry, you can find a reasonable amplifier for around the $100 mark, though it might not adequately suit a more grandiose set-up.
The key factor to consider is your channel requirements, which can be a little tricky but we hope our buyers guide break-down will have helped shed some light. We recommend you sit and plan in advance and then shop with your idea in mind. If you just fancy a quick upgrade check out the set-up you already have and match it may be adding a few more watts to the punch or at the very least an upgraded L/R speaker with a new modern tweeter for better audio clarity, dynamics, and definition.
We also advise going for an amplifier with a variable low pass filter adjustment to give better control over the workload delegation of your system for better performance and to allow you to shape your equalization.
Expert Tip
In the interest of a smooth set-up, with pristine communication it is often a good idea to power your car speakers with the same brand amplifier, though this is not imperative in any way, it can make performance better.
Did you Know
If you are still thirsty for more juice, the BOSS Audio Armor line has a fantastic 4000 watt option, which is well worth a look.
If you've enjoyed this review by Music Critic, please leave a positive rating: