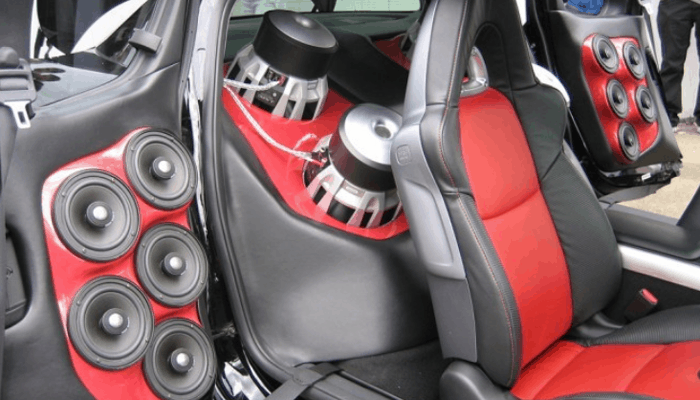 For those of you who read our best subwoofer for cars article and felt worried about their consumption and decibel levels, we have compiled the top 10 best car speakers for bass in 2022 to give you some more level-headed options.
Over the last year or so, we have looked at an armada of car speakers - from component speakers to power-guzzling, bass-booming, low-frequency subwoofers that take over your trunk.
There are many of us who like our bass loud, but not all of us are rallying to break the next sound pressure level world record. If you value the low-end of your car audio highly and find yourself disappointed with the capabilities of your car stock speakers, finding they distort when you try to crank them up, then you'll want to look for a model manufactured with a number of bass enhancement and distortion countering methods in place.
For your convenience, we have selected ten that we think go the extra mile to deliver distortion-free bass without breaking the bank. We have also included a handy buyer's guide, giving you the lowdown on low-frequency speakers for your car.
Read on to find the best car speaker for you.
At a glance:
Our top 3 picks
Our team's top 3 recommendations
JBL GTO629

Pioneer TS-M800PRO

Rockford Fosgate R165X3

Premium 2-way class.
Reasonable price.
Uni-Pivot tweeter, which directs audio to the listener's ear.
Great low end, free of distortion.

High sound output.
Good bass - perfect for loud music.
Powerfully loud - high peak RMS power.
Well-balanced, full-range car stereo audio.

Good value for money.
3-way class option.
6.5 inches standard size, which requires no modifications.
Lower power consumption and a wide frequency range.
View the Best Car Speakers for Bass Below
This remarkable pair of 629's from JBL's very commendable GTO series has received plenty of praise for high-quality sound. 
They are a coaxial array, which measures 6.5 inches, and employ a bass woofer twinned with a uni-pivot tweeter to provide premium 2-way classified audio with a great crossover.
The drivers on this JBL car speaker are high performing, and the woofer cones benefit from Plus One technology, which helps increase the cone's overall surface area. As we have explained in previous articles, this gives them a larger area to radiate and provides a better bass response than you would typically get from other cones which measure the same dimensions.
They feature a dual-level tweeter volume control, which can be easily adjusted and customized to suit your individual listening preferences.
They are low impedance and run at 3 ohms, and they have dedicated 12-decibel crossover circuitry to delegate frequencies accordingly.
Pros:
+ Premium 2-way class.
+ Reasonable price.
+ Uni-Pivot tweeter, which directs audio to the listener's ear.
+ Great low end, free of distortion.
Why We Liked It - The whole of the GTO series provides reasonably priced products that incorporate premium components from their higher-end models throughout. They also employ advanced technological methods to optimize audio clarity. That's why they're one of the best car speakers for bass.
What is Bass?! - We hear a lot about bass, but what is it?! We all know that bass are low frequencies, but how low? Actually, bass is divided into two parts; bass and sub-bass. Bass covers frequencies below around 300Hz - most full-range speakers cover that just fine. But sub-bass is optimized for frequencies below the 60Hz mark- you'll need a subwoofer for that.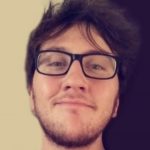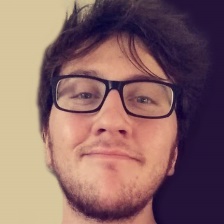 2. Pioneer TS-M800PRO
If you're looking for the best car speakers for bass, the TS-M800 is hot off Pioneer's PRO series, with its impressive output handling.
These bass speakers are durably built and feature a mid/bass driver, which provides accurately balanced sound in conjunction with the bullet tweeters incorporated within the array. Get the high-quality sound you deserve.
The drivers measure 8 inches and are made using high-grade optimally blended pulp, which has more longevity than typical paper cones provide. The woofer features a lightweight corrugated, vibration-absorbing surround, and the tweeter is expertly designed to function at its best under the pressure of high-frequency waves. All of these contribute to amazing quality sound.
These car speakers are stimulated by oversized magnets, and together, they serve up audio that is powerfully loud with presence above the engine and the outdoor ambiance of driving.
These car speakers are anchored by high-strength steel frames to allow them to perform freely. They can handle staggering peak power of around 1400 watts between the two of them, with a peak RMS power of 180 per car speaker. This is a better sound output than most models.
Pros:
+ High sound output.
+ Good bass - perfect for loud music.
+ Powerfully loud - high peak RMS power.
+ Well-balanced, full-range car stereo audio.
Why We Liked It - We have peeked at a few Pioneer models in our time, and for a very good reason. If your amplifier can handle it, these babies allow for louder volumes and boosted bass without sacrificing great sound quality. They are priced very competitively, and we also love their bright red 'bullet' tweeter centers - they look very cool with the grilles removed. So if you're looking for something that sounds great and looks good, these are the best car speakers for bass for you.
3. Rockford Fosgate R165X3
We really couldn't write ourselves a car speaker review without rounding up a respectable Rockford Fosgate offering for a quick ogle.
These car speakers for bass are 6.5 inches, which is the same size as the JBL GTO set we opened our reviews with. However, they're a lot cheaper in comparison. Get your hands on some well-mixed audio with an extended frequency range and better middles than most - and all with a low-budget 3-way class set.
The 3-way array consists of dual mid-range drivers (one at 6.5 inches in diameter and the other at 2.5 inches). They have a tiny half-inch tweeter that powers through the higher responses.
These car speakers also have a much lower continuous power handling (90 watts max), but many of us don't have the amplifier requirements to deal with a higher sound output anyway. Not to mention - with bass, sometimes less is more to ensure optimal sound quality.
The woofers are Polypropylene which is a popular material chosen for its idyllic characteristics. The tweeter is silk-domed and pole-mounted. The array is enveloped in a stamped steel basket. All of these features make these some of the best car speakers for bass on the market.
Pros:
+ Good value for money.
+ 3-way class option.
+ 6.5 inches standard size, which requires no modifications.
+ Lower power consumption and a wide frequency range.
Why We Liked It - These coaxial bad boys serve up great quality audio, are built to last, and have a very appealingly low price tag as well. So if you're looking for a budget option, these just might be the best car speakers for bass for you.
Wiring Car Speakers - Your existing car speakers can be swapped out for aftermarket speakers relatively easily, so long as they're the same size. But bear in mind, you may need to upgrade your head unit if you want to upgrade to larger speakers. Always check your head units' channel output rating and compare it to your speakers before you buy.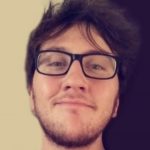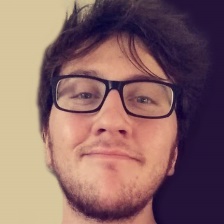 4. NVX 6 1/2 inch Professional Grade
This set of car speakers from NVX is advertised as a professional upgrade for your stock speakers - and they certainly won't disappoint.
These car speakers are also a fairly low-watt option, which means they'll work with most factory car speaker amplifiers. They are very affordably priced, making them an ideal quick replacement option.
These car speakers are very well made and feature some great components, especially considering other models in the same price region.
They are a 2-way class set that features a sturdy 6.5-inch vacuum molded polypropylene woofer cone with a high-quality acoustic dampening surround. The woofer driver delivers punchy bass, and the treble is taken care of by the high-energy 1-inch silk-dome tweeter. These car speakers have a built-in high-temperature KSV voice coil which helps prevent overheating.
The crossover is well-designed and calculated, and the mix seems fairly natural - nothing sounds out of place or unfairly equalized. They serve better sound clarity than other models. The bass doesn't break up, and together they have a peak power handling of 160 watts per pair (RMS power of around 80). They're great, affordable car speakers for bass.
Pros:
+ Affordably priced.
+ 80 RMS per pair.
+ Premium parts.
+ 6.5 inches size
Why We Liked It - These car speakers for bass are an awesome 2–way class solution for audio lovers with a low budget. They feature some great refinements we typically don't see on cheaper models and produce high-performance sound. So if you're looking for some great aftermarket speakers, try these.
If you're looking for a top-quality quad option, try these bass speakers from Rockville's RM Pro series. They employ some very high-end tech advancements.
This set consists of four separate 8-inch mid-range speakers with woofer grilles and open baskets to mount. The cones are made using pressure-treated Kevlar-reinforced pulp, providing perfect properties for a punchy bass response and, of course, durability.
These car speakers perform exceptionally well and are ideal for those who prefer a bass-heavy equalization. Their large surface areas help the performance excel, and having a foursome hooked up means the depth is unbelievable. Break up at high volumes is a thing of the past.
The cones are centered in a treated cloth accordion suspension that incorporates a Progressive Cones Spider (PCS). The surround help with dampening, and they feature oversized coils which can withstand high temperatures. These car speakers have a peak power rating of 300 watts and are reasonably priced.
Pros:
+ 4 x mid-range woofers.
+ Impactive, deep audio.
+ Kevlar-reinforced pulp cones.
+ Superb response.
+ Great deep bass.
+ Large 8-inch option.
Why We Liked It - These car speakers are an awesome foursome that works capably well, providing car-filling bass.
6. Pioneer TS-G6945R 400 Watts
These car speakers for bass have a more comfortable power rating than the TS-M800PRO at 1400 watts.
This set is a 400-watt set of 3-way class speakers for your car. They are incredibly low-priced and make for an impressive upgrade from your vehicle's factory speakers.
These car speakers feature a combination of one 6-inch and one 9-inch injection-molded polypropylene large cone woofers, which are solidly driven to deliver amazing bass. They are suspended in a rubber-coated cloth surround which helps to prevent sound wave cancellation, keeping audio clear of distortion and muddiness for better-defined bass and sound quality.
These car speakers will need to be part of a larger sound system. Although they have an extensive low-frequency response range, their higher frequencies will need a dedicated tweeter.
Pros:
+ 400 watts max peak power.
+ Cheap option.
+ Punchy bass.
+ Large cone surface for better response
Why We Liked It - These car speakers are a slightly more realistic set that will work with lower-power car amplifiers. They have an accessible price tag and provide dual bass woofers for your set-up for those who like loud music. So if you're looking for a budget option that still has excellent sound quality, these might be the best car speakers for bass for you.
7. Pyle 6.5 Inch Mid Bass
As a trusted brand, Pyle produces some of the most popular audio-electronic products for your car. A few of their models have graced our presence in previous reviews, and these 6.5-inch coaxial speakers struck our attention for their unbelievable price.
These car speakers will barely set you back, given they are priced at just over ten bucks. So what do you get for your nominal outlay? An easy-to-mount standard-sized 2-way class model with eye-catching bright industrial yellow polypropylene injected cones.
The cones once again feature your typical entry-level rubber-treated surround to help keep unwanted reverberations at bay.
The 6.5-inch mid-bass woofer is assisted by a 1-inch high-temperature voice coil to cope with up to 300 watts of peak power. Get amazing bass and sound quality for a great price.
Pros:
+ 2-way class.
+ Impressive quality for a low-end product.
+ Shoe-string budget-friendly.
Why We Liked It - These car speakers make good quality low-end replacements. They provide pretty impressive outputs, bass, and sound quality with a fair amount of gain. They're one of the best car speakers for bass if you're on a tight budget.
8. BOSS Audio CH6530 Car Speakers
Here we have a low-priced 3-way class Chaos Exxtreme model from BOSS audio.
These bass speakers feature genuine piezoelectric tweeters with premium voice coils, which are more heat resistant. The cones are metal and polyurethane injected composite, which provides a smooth response. They have suitable rubberized surrounds in place for dampening the distortion on the low frequencies and feature a durable stamped basket structure.
These BOSS Audio speakers are very well designed and fabricated, especially for a bargain set. They flawlessly handle a high peak power of up to 400 watts max per pair at an impedance of 4 ohms.
Pros:
+ 3-way class.
+ Honest to input audio.
+ Amazing value.
Why We Liked It - The piezoelectric tweeters are high-performance and fatigue-free. You can purchase a pair of these car speakers for around the twenty-dollar mark, which really does make them amazing value for all the fab assets they have to offer. If you're looking for the best car speakers for bass from a trusted brand, you've found them.
We're throwing another Rockville into the mix before we round up today's reviews. We have the RM64, this time from their popular SP factory line. This car speaker features Kevlar-treated pulp cones to provide a rigid surface flexible enough to react to field disturbance rapidly and accurately.
The cones are held within a high-compression super SPL flat foam suspension, which dampens and allows for uninhibited piston motion.
These car speakers are a mid-bass, mid-range combo that measures 6.5 inches in diameter and has an open basket design. They are super slim and can be easily mounted into car doors. They feature top-class magnets and respond incredibly well, delivering full-range sound.
These speakers have the same Linear Progressive Conex Spider boasted about in the PRO series line. Rockville has provided four bass-ready car speakers with a high sound output. They have a peak power handling of 480 watts.
The capacitors within the crossover prevent harmful frequencies from being signaled to the drivers, giving them a longer-than-average shelf life.
Pros:
+ Mid-bass mid-range frequency response.
+ Deep audio.
+ Quality parts.
+ Safe circuitry which prevents speaker damage
Why We Liked It - These car speakers are very well made. They feature a great design that employs many assets from Rockville's higher-end models, and they are competitively priced in a comfortable region. So if you're looking for excellent bass and sound quality on a budget, these might be the best car speakers for bass for you.
Wrapping up this article's top-ten section is our ultimate choice from the speaker kings at Kicker. These are another set of four, but this time, two speakers are circular, and two are oval-shaped. This ensures they can tailor to many different stock speakers.
These car speakers feature a heavy-duty motor-magnet structure that implements extended voice coils typically found in more sophisticated high-end models. The magnets are high-quality neodymium which has worked incredibly well.
The cones are once again treated polypropylene, and they are seated in ribbed foam and polyester surround, supported by a stamped steel framework. All components are UV treated to keep them looking brand new, regardless of their time on the road.
The high-output tweeters measure about half an inch and ensure a better sound compared to other models. Together, they have a peak power of 300 watts per speaker, totaling 600 watts per pair (RMS 200).
Pros:
+ Great driver performance.
+ Good quality components.
+ Neodymium magnets.
Why We Liked It - These car speakers are one of the pricier sets we have compared today but are by no means inaccessible. They feature superior quality drivers compared to most car speakers in their class and provide an excellent upgrade for your car speaker. The bass and sound quality is clear and has a lot of headroom. They make a great addition to your car audio setup.
RMS and Wattage Ratings - RMS is the figure to concentrate on when it comes to speakers, not peak. When matching speakers to an amp or head unit, you want to match your head unit's channel output to your speaker RMS. So, a 100w 2-channel head unit can power one 100w RMS speaker per side. But, this can get complicated when adding more than one speaker per channel.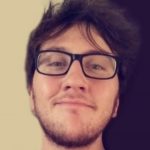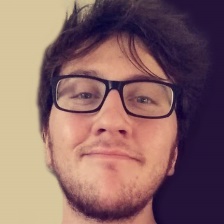 Car Speakers for Bass Buying Guide
Shopping for the best car speakers can be overwhelming. That's why we have broken our review into two separate sections to make everything easier. One runs through car speaker characteristics in general, and the other hones in on bass performance in a bit more detail.
What to Look For in Car Speakers
When buying a new set of speakers or updating your car's sound system, the biggest decision you need to make is whether or not to upgrade your amplifier with it. Your factory amplifier power levels (namely the power rating and channels available) set the limit as to what set-up you can have. So considering your amplifier needs is the first thing you need to do before buying a whole new car audio system.
You need to know how many channels you have and what each is capable of providing, and at what impedance. Some amplifiers can switch outputs and impedance easily, giving a versatile solution for adding to a simple set-up along the way.
Next, we will address the car speaker shape and size. Typically most factory-built car speakers are 6 or 6.5 inches and circular or 6X9 inches and oval. These replace and install easily in most cases, but you'll have to consider the mounting depth available within the door. Some speaker sets require car modifications which is a much bigger job, and ought to be professionally installed.
We have reviewed a couple of larger 8-inch options in today's top ten best car speakers article. This is because we're focusing on bass, and a bigger cone surface area means optimal bass and sound quality.
A decent set of car audio speakers will need to be at least 2-way classified to provide a full-range sound, although a 3-way class set-up can provide a much more rounded overall sound. The mids tend to be better attended to, in comparison to a typical 2-way woofer/tweeter combination.
Look for a product that offers the best quality components available in your price region. Above all else, you want something well-manufactured with a good solid and durable build.
All high-output tweeter models should have the relevant cooling methods in place to keep them working at maximum efficiency and eliminate the risk of overheating.
What to Look For in Car Speakers for Bass
What to look for in a set of car speakers for bass is subjective because it depends on how you like your bass. If you're a real bass-head who wants a deeper bass performance as you roll up in your hood, you're likely looking for something to provide loud sound.
Ideally, you don't want your sound to distort, but there are those among us who are so used to overtaxing inadequate car audio systems that they have come to know and love the buzz of a beta bass speaker.
Audio enthusiasts who want to hear more definition between the different respective frequency regions will need to set their sights on aftermarket car speakers that better handle the low ends without the risk of distortion. They'll want a decent amount of volume available for days when you want to let loose.
There are literally thousands of options on the market for car installation, and they are all highly competitive, squabbling for the crowning position. This is beneficial to buyers as it means we can quite often find a good deal with great quality sound, even in the lower-budget regions.
If you want particularly heavy bass, you may want to think about having at least a 2.1 system with a dedicated woofer to help bear the brunt of the bass load. All of those we have reviewed today would make excellent left/right channels in addition to a larger set-up.
Conclusion
When shopping for a set of speakers for your car, you need to know your requirements inside out beforehand. Settle on a set that matches your available channels, power, and impedance.
The market for car audio electronics is awash with affordable models, and many of them are relatively easy to mount yourself, although seeking a professional is generally recommended.
The best car speakers in the world will only be as good as the amplifier they are hooked up to. If you are considering a new amplifier for your car, you can check out our 10 Best Car Amplifiers article for inspiration.
Remember, the best car speaker for you will depend on your requirements. It's not just all about good bass or louder sound. Are you looking for surround sound? Consider the frequency range: are the high frequencies more important to you? Do you want a car stereo that looks good too? These are all questions to ask yourself.
Some speakers will have a range of different features, such as a balanced dome tweeter or extended voice coil technology. If you're not sure what something is, check out the description on the product's website.
When it comes to the best speakers for bass, the idea of bass quality is very subjective, but we hope our detailed buyer's guide will have shed some light on what you need.
Expert Tip
If you play a lot of music with sub-bass frequencies, you will likely want to head on over to our 10 Best Subwoofers For Your Car article for a nose at what's available to you.
Did you Know?
The Focal Ultima Kit was recently deemed the world's most expensive car audiophile system after it sold for $20,000. It employs a beryllium dome tweeter and has a woofer and dedicated subwoofer set up. It was first installed in a modified GT-R.
If you've enjoyed this review by Music Critic, please leave a positive rating: