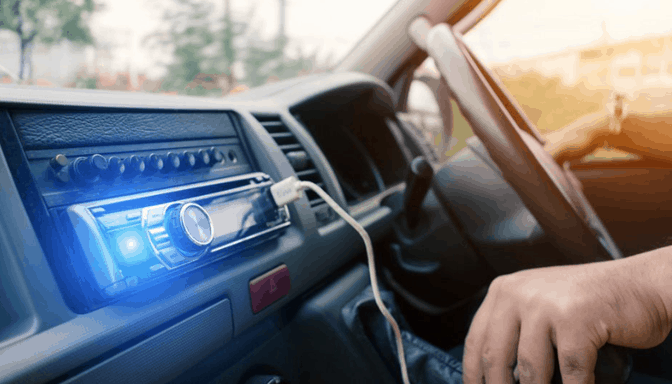 As the year starts, we are going to round up what we feel are the 10 best car audio speaker in 2020.  We have grazed over a handful of car speaker choice in the past, but today we are going to delve a little deeper into some of the best models on the market.
You can expect to see some recognizable names as car speakers require different expertise to a studio monitor or Public Address system.  The world of audio electronics can sometimes be confusing territory with so any products competing and development snowballing and improving all the time.  The specifications can at times read like nonsense.
In our reviews we will compare a range of different classifications from a selection of affordably priced choices and be candid.  Hopefully this will help decipher the descriptions you will usually be faced with when buying online.  In our buyers guide we will clarify the all important information, in-case you fancy an audio upgrade for your next road-trip too.
At a glance: Our top 3 picks
Your shortcut to our team's top 3 recommendations
View The Best Car Audio Speakers Below
1. Rockford Fosgate R165X3
Heading up todays car speaker reviews is this fantastic set of four, 3-way coaxial stereo speakers from industry legends Rockford Fosgate.  They are robustly built and benefit from some top engineering.
The drivers perform really well are highly-responsive and have a peak power of 90 watts per speaker, the route means squared power is 45 watts each.  They make for a great upgrade from stock car speakers because of their 3-way arrangement with its dedicated tweeter, as typically standard speakers will be 2-way class.
The tweeter itself is an impressively active silk dome Piezoelectric with a quality graded magnet.  It effortlessly handles high-frequency response and produces accurate audio.
Having a 3-way set-up allows for more separation of the different frequency ranges.  Dedicating drivers respectively, ultimately provides much more natural sounding audio.
They are 6.5" in diameter and have a mounting depth of 2-3/16 inches.
Pros:
+ 180 Watts.
+ Well built durable design.
+ Four speaker set.
Why We Liked It - These 3-way speakers provide distortion free, full-range sound.  They have an extended high and low frequency response because they effectively emulate a traditional loudspeaker.
The first of the few kickers we are featuring in today's reviews is this 2-way class, a coaxial pair from their ever-popular CS series.  They make for an immediate upgrade to stock speakers as they employ an extended voice coil in their drivers.
The woofers are made from Polypropylene which is sufficiently flexible to pick up vibrations, whilst maintaining the necessary rigidity required of them.  It is ribbed to enhance the dispersion and UV treated for optimal longevity.
The 6.5" woofer is paired with a zero protrusion 1/2" PEI tweeter for absolute audio clarity.  Their drivers feature highly durable motor/magnet structures.  They handle impeccably with an astounding peak power of 600 watts per pair (200 watts per pair RMS).
Pros:
+ Great 2-way class sound.
+ Exceptionally well made.
+ Excellent power handling.
Why We Liked It - They are affordably priced but provide audio with a better balanced mix, they feature durable composite components ideal for their functions.
Now onto JBLs top notch GT series for a cheeky gawp at a great 2-way class component speaker option.  In deference to a coaxial set, the woofer/tweeter combination are housed as individual separate entities.  This allows for more flexibility in terms of speaker placement.  For a surround sound set-up in your home typically tweeters will be at ear level and can be directed to optimize the sound, component bass speakers for your car enable the same effect.
The 6.5" woofer is expertly designed and featured a carbon injected cone formed utilizing their proprietary Plus One technology which provides a greater overall cone area.  This allows them to move more air delivering more bass than others cones the same dimension.
The soft dome tweeters handle smoothly and tirelessly thanks to their over-sized voice coils which help to rapidly dissipate heat.
They feature dual level tweeter volume adjustment and benefit fro JBLs patented I-mount system for unprecedented placement control.
Pros:
+ Separate tweeter placement flexibility.
+ Greater bass capabilities.
+ One of thew best in its class.
Why We Liked It - Typically we only see component speakers from higher-end lines, and generally they this is reflected in their price-tag.  JBL have managed to manufacture a accessible pair for under $100, which have their bass boosting Plus One tech on board and deliver some of the best audio comparative to other in their 2-way class.
Back to Kicker this time for a look a 4-pack set of thin-profile coaxial speaker upgrades.  They are 2-way class and consist of a mid-range woofer and tweeter coupled to power handle a hopping 480 watts per 4-pack (120 watts peak RMS per set of 4).
The 6.5" mid-range woofers feature stiff polypropylene cones and are seated in acoustic-foam surround to maintain optimal performance.  They are driven by highly sensitive motor structures, which deliver increased volume outputs despite lower power factory head-units, whilst also being able to endure higher power from add-on amps.
The domed tweeters are made from polyethylene-naphthalate, have zero to the minimal protrusion, and are just 13mm across.  They are easy to mount, with a drop-in design and are flexible enough to fit any vehicle door.
Pros:
+ Low profile.
+ Rich sound with good depth.
+ 4 pack.
+ Value for money.
+ High sensitivity motor structures.
Why We Liked It - They are a hard-working set of four which sensitively respond to even the lowest audio input.
Now the majority of those we have reviewed so far have been circular in shape and standard dimensions.  So whilst we think the majority of Pioneers car audio range are worthy 10 best candidates we have opted to showcase one of their oval shaped 6 x 8" set of 4 surround sound car speakers.
They are very competitively priced in the same region as many other 2-way and 3-way class speakers but these bad boys actually provide a 4-way classified set-up.  The audiophile array comprises of a woofer, mid-range cone, tweeter and super tweeter which share the workload, covering a much wider frequency response and providing high-quality audio with dramatic dynamics, natural definition, and unbelievably realistic depth.
The bass is delegated to the multi-layer mica/matrix woofer, it delivers rich, distortion-free lows as all unwanted resonance is countered by its elastic-polymer surround.  The mid-range driver pumps a 1-5/8" paper cone, the dome tweeter and super tweeter are polyethylene-terephthalate and their composite nature renders them superbly capable at dealing with the energetic demands of high-frequency response.
They have a power handling of 350 watts max per speaker (60 watts RMS each) and will not fail to impress.
Pros:
+ High performance drivers.
+ Set of 4.
+ 4-way class.
+ Next level sound quality.
Why We Liked It - They are incredibly low priced given their superior capabilities, the sound has a fantastic extended response and the details in the audio clarity are on par with studio set-ups.
6. Kicker 43DSC504 D-Series
Now for a low priced entry level option fro kickers D-series, which don't boast all of the bells and whistles of their flagship bar-setting companions but benefit from many of kickers engineering and circuitry development.
They are a surprisingly powerful 2-way class pair that is ideal for smaller amounts.  They feature 5.25" woofers made from the same high-quality polypropylene cones as some of their top-rated models and fierce competition.
They are rigid and are suitably dampened in their polyester-foam blend speaker surrounds.  The bass handles fairly well balanced in the mix with the distinguished highs taken care of by the tiny high stamina domed tweeter.  It has oversized voice coils and other cooling methods in place to outperform similarly priced products.
They are sensitive, have a decent frequency response and an impedance of 4 ohms and run a maximum of 400 watts power, 50 watts peak RMS each.
Pros:
+ Cheap and cheerful choice.
+ 5.25" catering to smaller speaker replacement needs.
+ Good crossover engineering.
Why We Liked It - This pair make for a great budget upgrade for your car speakers and are surprisingly capable.  They reportedly show some distortion at maxed levels, but this can be down to a number of external forces that may not be accounted for.
Another great 2-way choice priced reasonably just above the hundred dollar mark is this pair fro the JL Evolution series.  They have a standard woofer/ tweeter pairing for well-rounded sound.
They have a good frequency response with the lower end capably handles by the 6.5" woofer.  It has an injection molded cone which contains a mixture of Polypropylene and mica filings.  It is driven by a very capable driver and centered in a butyl surround to combat unwanted resonances.
The tweeters are silk dome and around 19mm, the high compression driver copes with the higher frequencies swiftly and is durably made.
Together they run at 4 ohms impedance and have a power range between 15 and 60 watts with 100 watts peak power per pair.
Pros:
+ Great 2-way option.
+ Affordable price tag.
+ 100 watts.
Why We Liked It - They are composed from an ideal mix of materials to manage a wide frequency range and deliver fuller sounding audio.
Hot off of the the new Kicker line, are another affordably priced pair of coaxial car speaker replacements.  They are also a 3-way classified set with a super tweeter working in the mix to provide pristine highs, better frequency coverage overall, and therefore fuller-ranged audio.
They are low profile with nominal tweeter protrusion.  They are composed of a high-end blend and are very well designed to produce crisp highs.
They feature a robust design and the basket surround helps with keeping the compression driver parts cool as well as equally dispersing the sound in a wide radius for room-filling audio.
They handle a peak power if 360 watts with a max RMS power of around 70 watts and have no distortion.  The circuitry is top notch, the crossover is well refined to keep a great balance in the audio mix, and they are easy to install.
Pros:
+ Ultra High Frequency tweeters.
+ Distortion free bass.
+ Affordably priced choice.
Why We Liked It - They produce some of the most clear highs in their class, the sound is crystal especially in terms of vocal details.
Now for look at another 4-piece option on offer from the adroit and accomplished audio engineers at Kenwood.  They are 3-way classified with a tweeter and super tweeter to cope wit the intensity of the higher speeds demanded of them by the high frequency registers.
The tweeter is a 2" PEI balanced dome tweeter with a larger surface area than some, the super tweeter is ceramic to cope better with temperature build-up.  They are housed in a steel black basket to reduce noise cancellation for clearer sound.
They have impressive power handling coping with 800 watts between the four of them.  Their RMS power is 45 watts (90 per 4 pack) and they have an impedance of 4 ohms.
Pros:
+ 4 pack
+ High power-handling.
+ Super tweeter addition.
+ Provides great value for money.
Why We Liked It - They are affordably priced, the super tweeter extends the response to ultra high frequencies to provide crystal audio vocals cut through well and there is no muffling or distortion at max volumes.
We finish our review section with one last entry from JBL which is a reasonable price, rugged pair of coaxial car speakers guaranteed to impress.  They are a best-selling pair fresh off of their GT7 series which are very accessibly priced and provide decent, balanced audio.
The woofer measure 6.5" and features their Plus One technology borrowed from their premium line models.  Its cone is Polypropylene and the tech helps it achieve a wider surface area for projection and dispersion and wave cancellation prevention to boot.
It is paired with a PEI balanced dome tweeter, for the great response and wide range audio.  They handle exceptionally well with a combined peak power of 270 watts/ 90 watts per pair RMS power.
Pros:
+ Great bass dispersion.
+ Plus One technology.
+ Low priced option.
Why We Liked It - They provide great value for money, they are a high performance 2-way class pair with a great design marketed at an appealing retail price.
Car Audio Speakers Buying Guide
When it comes to choosing car speakers there is a fair amount to consider first, and you need to a have good idea of your amplifier situation.  To make things easier we have taken some of your most frequently asked questions to answer in our buyers guide.
What to look for in Car Audio Speakers?
The most important factor to keep in mind when you buy a car speaker is whether your amplifier can run them to their ideal power levels.  It is also important to understand how the channels of your amplifier operate, some will often have impedance options which restrict the power.  So knowing the impedance of the speakers you need to buy is also crucial.
After amplifier spec's you need to think about the speaker size itself and mounting depth.  If you don't have to modify your car, that is always the preferable route to go, unless you intend to super-size and pimp the hell out of your audio.
Once these more pressing matters have been addressed you should think about the sort of audio you desire.  Any of us will find a standard 2-way woofer and tweeter combo will suffice for a full-range balanced mix, some may prefer a subwoofer set-up for a mix with more bass.  If this is the case you can find a 3-way class option which includes a fairly reasonable subwoofer or if your amplifier can support it get a separate Subwoofer altogether.  If the amp is unequipped to support a sub, you could invest in a mono-block amp as a dedicated sub power supply.
You will have noticed we included a component speaker option in our reviews to demonstrate another audio set-up option which places tweeters at a more optimal level for directional dispersion towards the driver/ passengers in line with their ears.
This can impact the sound quality elevating it as it gives more of a surround sound feel, and creates space adding a dimensional quality to the audio all of which is important to the authenticity of what you are listening to.  This may be an ideal choice if you have refined tastes.  Generally, a component speaker set for your car is priced a little higher than a typical coaxial set but the one we have highlighted is priced fairly accessible.
In a car, our radio sometimes has to compete over the general sound of traffic externally as well as the purr of the engine itself.  Car speakers are typically mounted into doors or other parts of the car's interior, they respectively then become the speaker enclosure.  Enclosure design is an integral part of audio production and can be crucial to how good the sound actually is from the drivers and cones.
When choosing a car speaker it always best to opt for quality, you don't want to have to replace them time and again.  They should be of sturdy construction and sometimes you are better off sticking to a reputable car speaker manufacturing brand.
What is the best way to install car audio speakers?
The recommended way is to take your car to a mechanic, but seeing as though your audio speakers don't actually affect the mechanics of your vehicle, and that the speaker manufacturers go out of their way to simplify installation for DIY use, you can fit them yourself if you are confident in your abilities.
What car audio speakers are best for my car?
This is actually a much trickier question than it sounds because it depends on a number of things, What car you have, what amplifier (and it's capabilities), what genres of music you enjoy and how you like to listen to it and of course the size of the speaker your require.  Fortunately, many of those we have compared today come in a range of sizes and different power requisites, so finding the one for your car from their series shouldn't be too difficult.
To keep things simple we have decided to give a quick summary of today's entrants as they are all great options for your car, if any of the specs don't fit your requirements have a nose through the rest of the series as most of the top manufacturers produce the models in a range of dimensional sizes as well as voltages.
From today's reviews, the best in terms of performance and audio quality in pour opinion is the 4-way class TS-A6886R set from Pioneers popular range.  They serve up the best sound of the bunch, their oval shape needn't put you off and make the same speaker in a traditional circular shape as well.
The best in terms of value for money is the Kenwood which are a fantastic 3-way class set with delectable trebles for ultimate vocal clarity.  If budget is really of key concern to you we recommend the JBL GT7-6 pair they provide decent 2-way class audio that is well balanced and widely dispersed thanks to its Plus One tech.
Conclusion
Updating your car audio speakers is never a bad decision unless your car has been specifically designed with its audio system in mind as a unique selling point chances are your sound-system won't be as good as it could be.
We are confident the selection we have examined in this article makes for a nice upgrade to the majority of stock speakers, of course, their performance is only as good as the amplifier powering their drivers, so it might be worth an overhaul in the long-run.
For the audiophiles out there we suggest the 4-way class set, if the budget won't stretch, all of the 3-ways we have highlighted perform well.  The best 2-way option in our opinion is the component speakers with their flexible mounting capabilities optimizing the tweeter position can really help to enhance the audio.
Expert Tip
If you are looking to amp up your bass levels you might want to look at adding a dedicated subwoofer to your set-up, these needn't be the monstrous kinds featured in the SPL wars.  Thankfully there is a sensible happy medium for bass-heads who still need to drive their car to work.
Did you Know
If you are unsure of your amplifiers ability or have an older model of car it might be worth finding a new amplifier and starting a system from scratch.