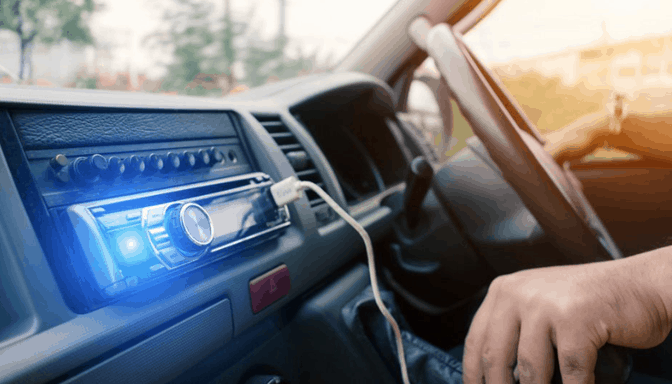 If you love to put the pedal to the metal while listening to some of your favorite tunes, then having the best car audio speakers is essential. In this article, we're going to show you our top ten, so that you can be in a good position to invest your money wisely.
There's no need to be an expert to find our guide useful. You don't need to know anything at all about car speakers to gain the benefits of this article. We'll give you all the key information in concise, clear language so that you will be able to work out what product best suits your needs. We're well aware that the technical jargon can be confusing, so we'll keep it to a minimum.
We'll tell you all about the different classifications. We'll also provide you with choices in a range of price categories too. After our list, we'll move onto our buyer's guide, where we'll answer all the key questions you might have. By the end, you'll be ready to upgrade your car's sound system, so that you can set out on a road trip, safe in the knowledge that your new speakers deliver exceptional sound quality. Let's get started!
At a glance:
Our top 3 picks
Our team's top 3 recommendations
Alphasonik 3-Way Car Audio Coaxial Speakers

KICKER 43CSC654

JBL GTO609C

180 Watts
Well-built, durable design
Four speaker set

Great sound quality
Exceptionally well made
Excellent power handling

Flexibility with placement
Powerful bass
One of the best in its class.
View The Best Car Audio Speakers Below
1. Alphasonik 3-Way Car Audio Coaxial Speakers
Top of our list is this set of four awesome speakers from car audio legends Rockford Fosgate. It's a set of four, three-way, coaxial, stereo speakers that feature high-grade engineering and robust, rugged construction.
We were very impressed by the responsiveness of the drive. Each speaker offers a peak power output of 90w, as well as an RMS output of 45w. The three-way system makes them a great upgrade on standard speakers inside a car, as they tend to be a two-way system. With a three-way system like this one, you have a dedicated tweeter that's designed for high-end frequencies, also known as trebles.
The tweeter that's part of this system is highly impressive. It is an active, silk-dome, Piezoelectronic tweeter that effortlessly handles any high frequencies. This translates into crystal clear, accurate audio.
Having dedicated drivers for low, mid, and high frequencies is ideal, as it means that each driver can focus on one task, creating a fuller, more balanced, and natural sound.
Each speaker is 6.5 inches in diameter and has a mounting depth of 2-3/16 inches.
Pros:
+ 180 Watts
+ Well-built, durable design
+ Four speaker set
Why We Liked It - These three-way speakers provide distortion free, full-range sound. They have an extended high and low frequency response because of the three-way system. We rate them as the best on our list and can highly recommend them.
Head Units - Car speakers need to be wired to head units. You'll have to look closely at the wattage rating of your head unit's amp. Lower-powered amps will be able to drive most speakers, but you might not get much loudness. As a rule of thumb, your head unit output per channel should equal or exceed the RMS rating of your speakers.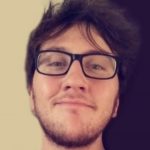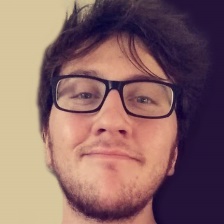 2. KICKER 43CSC654
This is the first Kicker product on our list, but it isn't the last. It is a two-way, coaxial system that features two speakers. It's part of Kicker's popular CS series that many drivers around the world have used to replace stock speakers in their cars. Why? Because they feature an extended voice coil in each driver that delivers exceptional sound quality.
The woofers are made from polypropylene which is sufficiently flexible to pick up vibrations, whilst maintaining the necessary rigidity that they need for optimal performance. It is ribbed to enhance the sound dispersion and UV treated for better longevity.
The 6.5" woofer is paired with a zero protrusion, 1/2", PEI tweeter for pristine audio clarity. The drivers feature a highly durable motor, magnet structure. They offer a significant amount of power handling, with an astounding peak power of 600 watts per pair or 200 watts RMS per pair.
Pros:
+ Great sound quality
+ Exceptionally well made
+ Excellent power handling
Why We Liked It - They're affordably priced and deliver premium performance. Our top feature is the exceptional sound quality that the two-way system delivers. We also think that they're very durable, so a safe long-term investment. Certainly, they are a big improvement on stock speakers.
Now we move onto a very good product from JBL, which is a brand you might recognize, as it produces a wide range of audio equipment. It's part of the highly-rated GT series that JBL produces for cars. It's a coaxial system that features woofers and tweeters that are in separate enclosures. That allows for more flexibility in terms of speaker placement. For a surround sound set-up in your home typically tweeters will be at ear level and can be directed to optimize the sound, component bass speakers for your car enable the same effect.
The 6.5" woofer is expertly designed and features a carbon-injected cone, which has been formed with JBL's proprietary Plus One technology. This provides a greater overall cone area. It also allows it to move more air, delivering more powerful bass than other cones with the same dimensions.
The soft dome tweeters handle smoothly and efficiently thanks to their over-sized voice coils, which also help to rapidly dissipate heat.
Thanks to dual-level, tweeter volume adjustment controls, you can accurately find the perfect volume for inside your car. They've also got an I-mount system that allows you to place them exactly where you want them for a more immersive and enjoyable listening experience.
Pros:
+ Flexibility with placement
+ Powerful bass
+ One of the best in its class.
Why We Liked It - Typically, we only see component speakers from high-end lines, which translates into a very high price tag. These speakers, however, are available for less than $100, which represents exceptional value for money. The Plus One technology also helps to deliver a huge amount of bass, which we love. It's certainly one of the best products in the budget price range, which has been made by a reliable brand.
Fitting Car Speakers - To fit car speakers properly, you'll need a good amount of acoustic foam and wadding to pad the rear of the speaker out. Otherwise, you'll lose the impact and warmth of the speaker's bass. Make sure the speaker fitting is very tight and secure so your speakers don't vibrate around.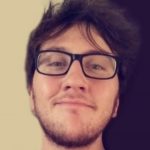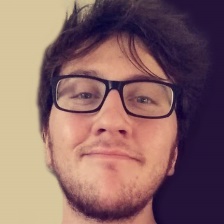 4. Kicker 41DSC654
Next up, we've got another excellent Kicker product. This one is a set of four, thein-profile, coaxial speakers. It's a two-way system, which consists of a mid-range woofer, as well as a tweeter. The power handling is 480w for the four, as well as 120w of RMS for the whole set.
The 6.5", mid-range woofers feature stiff polypropylene cones and are seated in an acoustic foam surround to maintain optimal performance. They are driven by highly sensitive motor structures, which deliver increased volume outputs despite lower power head-units. They're also able to endure higher power from add-on amps.
The dome tweeters are made from polyethylene-naphthalate. They have close to zero protrusion, and they are just 13mm in diameter. They are easy to mount, with a drop-in design, and are flexible enough to fit any vehicle door.
Pros:
+ Low profile
+ Rich sound with good depth
+ Four pack
+ Value for money
+ High sensitivity, motor structures
Why We Liked It - They're reliable, hard-working speakers that deliver a gorgeous, rich sound for an affordable price tag. Kicker is a company that can be trusted, and this product will offer a marked upgrade on stock speakers inside your vehicle.
So far, most of the products we've looked at have been circular, featuring standard dimensions. This product, however, is a little different. Each of the 6 x 8" speakers is oval-shaped. There are four of them in the set, providing you with complete surround sound.
This Pioneer product is very reasonably priced. In fact, it costs a similar amount as a two-way or a three-way system, and yet, it is in fact, a four-way system. That means that you get a much more detailed and fuller sound quality. The system is composed of a woofer, a mid-range cone, a tweeter, and a super tweeter. These four drivers combine effectively to create a much wider frequency response, providing you with dynamic, natural audio with plenty of detail and depth.
The multi-later, mica, matrix woofer handles the low-end frequencies, ensuring a rich, distortion-free bass sound. There's no unwanted resonance, as the elastic-polymer surround that the woofer is housed inside eliminates it. The mid-range driver is a 1-5/8" paper cone. The dome tweeter and the super tweeter are made from a polyethylene-terephthalate composite, which makes them perfectly reproduce crisp, clear high-end frequencies.
Each speaker offers a peak power handling of 350w, while they each offer 60w of RMS handling. They're powerful, great-sounding, and the complete package.
Pros:
+ High-performance drivers
+ Four speakers for surround sound
+ 4-way system
+ Next level audio quality
Why We Liked It - They're low-priced, considering the huge amount of quality that they deliver. The four-way driver system means that they offer an extended frequency response that translates to crystal-clear sound quality that's almost as good as you'd hear in a recording studio. Quite simply, these are fantastic, high-grade speakers that audiophiles will adore.
6. Kicker 43DSC504 D-Series
Now for a low-priced, entry-level option that's part of Kicker's D Series. It doesn't include lots of the fancy extras as some of the other products on our list, but it still includes Kicker's high-grade engineering and circuitry.
It's a pair of surprisingly powerful, two-way speakers that deliver enough volume for many drivers. They feature 5.25" woofers that are composed of high-quality, polypropylene cones, which is a component that's found in many more expensive models.
The cones are rigid and are housed in plaster-foam surrounds that dampen unwanted resonance. They offer a solid amount of bass, and this combines perfectly with the crisp highs that the domed tweeters take care of. They've got oversized voice coils, as well as cooling components that ensure quality sound, as well as reliable, long-lasting performance.
The frequency response is impressive for speakers in this price range. They offer a 4-ohm impedance. In terms of power, you get a peak output of 400w and an RMS output of 50w.
Pros:
+ Very affordable price tag
+ Ideal for replacing 5.25" speakers inside a car
+ Good crossover engineering
Why We Liked It - You can't go wrong with these speakers if you're looking for a small, budget choice. The sound quality far outperforms the low price tag, which is down to them being made by Kicker. They're also built to last, so you can be assured long-lasting performance from this product. A great value-for-money option, we thing.
Now we move on to another superb, two-way model that retails for just above $100. It's made by JL Audio and is part of its Evolution Series. It features a standard two-way system, which means a woofer and a driver, which both combine to deliver well-balanced sound quality.
This product delivers an excellent frequency response, while it performs particularly well on the low end, thanks to the 6.5" woofer. It features an injection-molded cone that's composed of a mixture of polypropylene and mica. It's got a butyl surround that ensures there's no pesky resonance to ruin the sound.
To take care of higher frequencies, they've got silk dome tweeters. These 19mm, high-compression drivers deliver the wonderfully crisp and vibrant treble.
Together, they run at 4-ohms impedance. They deliver a peak power output of 100w per pair, which will be more than enough for most drivers' needs.
Pros:
+ Great two-way model
+ Affordable price tag
+ 100w peak output
Why We Liked It - They're made from fantastic materials that help to deliver a wide frequency response with a full, powerful sound quality. The price is very affordable too. If you're looking for power on a budget then this product is perfect.
Next, we have a product that's part of Kicker's newest series. It's a pair of coaxial, car speakers that are very reasonably priced. They're a three-way system, that includes a super tweeter, which produces pristine highs, and it allows for a wider frequency range. Overall, these speakers deliver a full-bodied, well-balanced sound quality.
They are low profile with nominal tweeter protrusion. That means that they can effortlessly fit into your car.
They feature a robust design and the basket surround helps to keep the compression driver parts cool. It also contributes to equally dispersing the sound in a wide radius for room-filling audio.
They handle a peak power of 360 watts with a max RMS power of around 70 watts. There is zero distortion on the low end. The circuitry is top-notch, the crossover is well refined to keep a great balance in the audio mix, and they are easy to install.
Pros:
+ Ultra high-frequency tweeters
+ Distortion-free bass
+ Affordably priced
Why We Liked It - We were blown away by how crisp and clear the highs were from these speakers. The ultra-high frequency tweeter ensures that vocals sound bright and beautiful. As they're made with cutting-edge technology, then they're likely to perform well in the long term.
This product is made by one of the world's most famous manufacturers when it comes to car audio equipment, which is Kenwood. There are four speakers in the set. And each speaker has a three-way system, which means you have a tweeter, super tweeter, and a woofer.
The tweeter is a 2", PEI balanced dome component with a larger surface area than many standard tweeters. The super tweeter is made from ceramic to cope better with temperature build-up. They are housed in a steel, black basket to reduce noise for clearer sound quality.
Together, the four speakers can handle a peak power output of 800w.  Their RMS power is 45 watts each, and they have an impedance of 4 ohms.
Pros:
+ Four speakers
+ High power-handling
+ Super tweeter for high frequencies
+ Great value for money
Why We Liked It - They're superb speakers that feature an excellent super tweeter that delivers gorgeous, crisp highs that are well-suited to vocals. They also are free from distortion and muffling when turned up to loud volumes. Kenwood is also a reliable brand, so they're a safe investment.
Last on our list is another entry from JBL. It's a set of rugged, coaxial speakers that are guaranteed to impress. They're part of JBL's GT7 Series, which is a reasonably priced range. They deliver well-balanced, crisp sound quality, which will please most drivers.
The woofer measures 6.5". It features JBL's Plus One technology, which is also used on many of its premium line models. Its cone is made from polypropylene. The Plus One tech helps it achieve a wider surface area for better projection, audio dispersion, and wave cancellation.
The woofer is paired with a PEI, balanced dome tweeter. Together, they deliver a wide frequency response and well-balanced audio. They handle exceptionally well with a combined peak power of 270 watts and 90 watts per pair of RMS power.
Pros:
+ Great bass dispersion
+ Plus One technology
+ Low priced option
Why We Liked It - They provide great value for money, in our opinion. They are a high-performance, two-way class system with a great design and perform just as well as you'd expect from JBL speakers.
Car Speaker Wiring - Fitting car speakers DIY is fairly straightforward depending on your car. It depends whether you're making a straight swap for pre-existing factory speakers or are fitting totally new speakers into a new location in your car. The latter is much harder to do DIY without previous experience (but still possible if you're pretty handy with tools).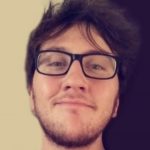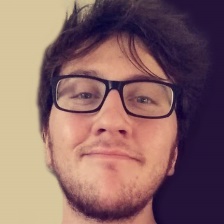 Car Audio Speakers Buying Guide
If you're purchasing car speakers for the first time, then you might be overwhelmed with the amount of information to consider. To make things easier, we've provided you with this buyer's guide, which will answer all the most important questions. By the end of it, you'll be ready to make a purchase.
What to look for in Car Audio Speakers?
The most important factor to keep in mind when you buy a car speaker is whether your amplifier is compatible with it in terms of power handling. It is also important to understand how the channels of your amplifier operate. Some amps will have impedance options that will restrict the power. So, you will need to check what impedance your amp is compatible with before choosing speakers. Once you know this, then you can focus on products that share the same impedance.
Once you've worked out what your amp's specs are, so that you can pick products with the correct impedance, then you need to think about sizes. Unless you want to modify your car, then you'll want to choose speakers that can be mounted into the same space that the stock speakers currently are. Check the size of your current speakers, then choose replacements that are of the same size. 6x 9 is one of the most common sizes.
Once these more pressing matters have been addressed, you should think about the sort of sound quality you desire. Many of us will find that a standard, two-way system with a woofer and a tweeter will suffice, as it should deliver full-range, balanced sound.
Some people, however, may prefer a subwoofer setup, as this will provide you with a much more powerful bass. If this is the case, you can find a three-way option that includes a fairly reasonable subwoofer, or, if your amplifier can support it, get a separate subwoofer altogether. If the amp is unequipped to support a sub, you could invest in a mono-block amp as a dedicated subwoofer power supply.
You will have noticed that we included a component speaker option in our reviews. This was to demonstrate another audio setup option. It places tweeters at a more preferable level for directional audio dispersion that is aimed at the driver and passengers' ears.
This type of speaker creates a much improved sound quality that audiophiles will enjoy. It gives more of a sense of surround sound. It also adds extra dimensions to the sound, providing you with something more dynamic and authentic, enhancing the music that you're listening to. Some would compare it to the sound that you'd get in a recording studio. It's simply that good. Of course, choosing component speakers means that you'll need to pay extra than you would for a coaxial set, but the benefits are evident. If you're willing to pay extra and you want the best quality audio, then we think a component speaker is a good option.
In a car, our radio often has to compete with the sound of traffic, as well as the purr of the engine. Car speakers are typically mounted into doors or other parts of the car's interior. They will have an enclosure around them, and these enclosures can have an impact on the speaker's sound quality. If you want to avoid rattling when you're sat in a traffic jam, then make sure to check that the enclosures and surrounds are made from high-grade materials.
When choosing a car speaker, it is always best to opt for quality. You don't want to have to replace them after only a few years of use. They should feature a sturdy build quality, as well as include durable components that are built to last. If you want to be ensured reliability, then we recommend that you choose products that have been made by well-known manufacturers, like JBL, Kicker, or Pioneer, as you'll be more likely to get a durable, long-lasting product.
What is the best way to install car audio speakers?
It's recommended that you go to a mechanic to get the speakers installed. They are professionals who do such work every day, so they can swiftly and correctly fit them in your car for long-lasting performance.
If you don't want to spend the money on a mechanic, then you could also look online for a guide on how to do it yourself. As long as you're not a stranger to DIY, you should be able to do it quite easily without needing a lot of tools. You simply need to remove the old speakers, wire in the new ones and then mount them in the gap left by the old ones. That's it.
What car audio speakers are best for my car?
This is a trickier question to answer than you might think. The reason is that it will depend on several factors. You need to take into account the car you have and its specification. You'll also need to consider what amp is in the vehicle. Next, you need to think about the type of music you enjoy listening to. Then, we need to know what sort of power you want, as in how loud you like to play music. Fortunately, you'll find a product on our list that will cater to your car's and your own needs.
If however, none of the items on our list meet your needs, then we recommend that you take a look at the top manufacturer's websites and see if you can find one that has the right specifications. All the products on our list are made by reputable and reliable brands, so we suggest that you should focus on these manufacturers.
To keep things simple, we have decided to give a quick summary of today's entrants.
From today's reviews, the best in terms of performance and audio quality is, in our opinion, the four-way, TS-A6886R set from Pioneer's most popular range. They serve up the best sound of the bunch, we think. Their oval shape needn't put you off, as it only enhances the audio quality. Pioneer also makes the same speaker in a traditional circular shape as well.
The best in terms of value for money is, in our opinion, the speaker made by Kenwood. They are a fantastic, three-way set with crisp trebles that produce optimum vocal clarity.
If budget is of key concern for you, then we recommend the JBL GT7-6 set. They provide decent two-way audio that is well balanced and widely dispersed thanks to its Plus One technology.
Conclusion
Updating your car's speakers is never a bad decision. Most vehicle manufacturers install stock systems that don't deliver the same quality as an affordable upgrade can offer. You'll notice a marked improvement if you replace these stock speakers with one of the excellent products on our list.
Remember, the amplifier will also have an impact on sound quality. You may want to consider upgrading the amp at the same time as the speakers. If you do, you'll also have complete freedom when it comes to choosing speakers, as you don't need to worry about finding a set that is compatible with the stock amp inside your car.
For all the audiophiles out there, we suggest the four-way system. It delivers the widest frequency range, meaning you get the fullest, most detailed sound quality. If your budget won't stretch to a four-way system, then all of the three-way speakers on our list will do a decent job too. The best two-way option, in our opinion, is the component speakers with their flexible mounting capabilities, which optimizes the tweeter position, and this can help to enhance the audio quality.
That's it. Now we've provided you with ten awesome products, as well as a very useful buyer's guide. You're now ready to go out and buy some new speakers for your car.
Expert Tip
If you are looking to beef up your bass levels, you might want to consider adding a dedicated subwoofer to your setup. There's no need to purchase a hugely powerful one that will make the ground rumble as you drive over it. There are lots of subs out there that focus on clarity above volume, and they won't set you back too many dollars either. Adding a sub to your system will simply add depth to your sound system, which is something that rap, electronic, and techno fans will certainly appreciate.
Did you Know
If you are unsure of your amplifier's specs, or you have an older car, it might be worth finding a new amplifier and starting a sound system from scratch.