In this article, we're going to be looking at the 10 best 6x9 speakers in 2023. These are essential components for drivers who want a better sound system in their cars, which can make a daily commute or a long journey far more enjoyable.
When choosing audio equipment, it's always important that it delivers good quality sound. And all the products on our list tick this crucial box. They are also built to last, offer easy installations, and are affordably priced.
We'll explain all the features to look out for, including impedance, circuitry, and the class of the products. We'll also tell you what the maximum and average power capabilities are that they offer too.
After the reviews, we'll provide you with a useful buying guide, so that all your questions will be answered. By the end of this article, you'll be in the perfect position to choose your new 6x9 speakers. Let's begin!
We think you'll also like: Best Budget Subwoofers Review.
At a glance:

Our top 3 picks
Our team's top 3 recommendations
Best Overall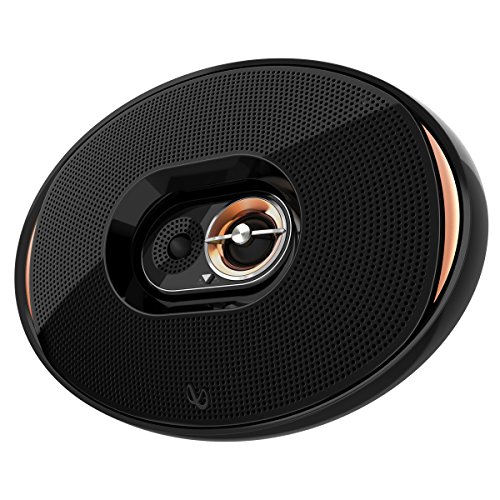 Infinity Kappa 693.11I

Well made
High-quality components
UHF tweeter
Premium Quality
Pioneer TS-A6960F

Well made
High-quality components
UHF tweeter
Great value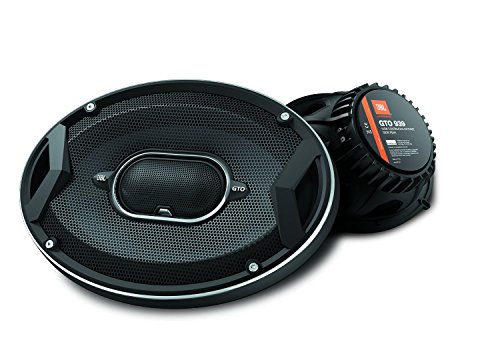 JBL GTO939

Well made
High-quality components
UHF tweeter
View The Best 6x9 Speakers Below
1. Infinity Kappa 693.11I
Our first set of 6 by 9s are these well-made, 3-way, coaxial speakers from Infinity. They are part of the manufacturer's much-lauded Kappa series. These highly sensitive speakers include exceptional circuitry. This ensures incredibly low impedance that counteracts any unwanted resistance. They make for an excellent upgrade on the stock speakers that come as standard with your car.
Each speaker features a three-way setup. This means that they have a carbon-injected, glass-fiber cone, which features Infinity's patented Plus One technology. This technology allows Infinity to increase the surface area of the cone, making it more powerful than other drivers of the same size. Also included in the speaker is a 1" soft, dome, edge-driver, and ultra-high-frequency tweeter, which delivers crystal-clear trebles.
In terms of power, they can handle a peak output of 330w each or 660w for the pair. And the RMS output is 220w for the pair or 110w each. That's more than enough for most drivers, even if you do like your music turned up loud.
Pros:
+ Well made
+ High-quality components
+ UHF tweeter
Why We Liked It - They're quite simply a great pair of speakers. Our favorite feature is the Plus One technology, which makes them perform much better than other products in the same price range. That low price is also a plus, as this product offers excellent value for money, in our opinion.
Bass Focus - Many 6x9 speakers cannot access low-end frequencies particularly well, but some models can do well enough. If you listen to genres of music that rely on deep bass frequencies, such as EDM, trap, or house, you should prioritize a 6x9 speaker that advertises high-quality bass with minimal distortion.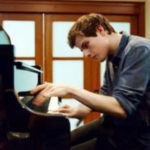 If you're looking for a speaker with sublime detailing and powerful depth, try out the Pioneer TS-A6960F. This speaker can handle 450 watts per pair. The mica reinforced and multilayer carbon woofer provides deep, powerful bass and lows. It offers a great frequency response at 34 - 25, 000 Hz and a sensitivity of 89 dB.
Get a seamless transition between midrange and tweeter drivers, thanks to the smooth sound concept. Hear and feel the music, even if the speakers aren't facing you.
Pioneer's A-Series provides an easy upgrade for high performance. The design matches the subwoofer and full-range loudspeakers for clear, dynamic sound and deep bass.
This speaker also comes with Alphasonik Earbuds.
Pros:
+ Comes with Alphasonik Earbuds
+ Deep, powerful bass
+ Great sound detail
Why We Liked It - The bass is the stand-out feature of this speaker. No matter your listening level, you'll still get that deep bass sound you've been craving.
Related Review; 6x8 Speakers.
JBL is another fantastic manufacturer that's known for its superb audio equipment. These speakers are perfect proof of why JBL has such a great reputation. They feature Plus One technology, which means that the cone is larger than is found in similarly classed products.
Also inside these speakers are soft-dome tweeters. Each tweeter features over-sized voice coils, which ensures that the high-frequency output is optimized. They also have been designed to effectively eliminate any overheating issues. We found the sound to be very well-balanced, with them performing particularly well with mids and highs.
Typically for JBL, they feature premium components. One example of this is the high-quality, cross-over circuitry inside them, which means that low impedance is dealt with expertly. These speakers can handle power between 250w and 300w.
Pros:
+ Reasonably priced
+ Good power handling
+ UHF tweeters
Why We Liked It - They provide well balanced sound and are affordably priced. What's not to like? And, of course, they're made by JBL, which is a brand that can be relied on for long-lasting performance.
Distortion - If you like to listen to your music quite loud, you should be aware that most 6x9 speakers will distort the sound when played at high volumes. This problem can be solved by purchasing a supplemental amplifier to connect to your 6x9 speaker to improve its audio quality and boost its volume.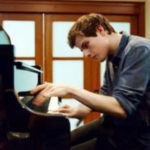 Next up are these coaxial speakers from New Kicker. They feature a 3-way system, which means they offer dynamic, full-range audio that's balanced across the sound spectrum. They will do justice to a wide range of musical genres. They are, quite simple, crowd-pleasers.
We like the thin profile that they offer. There's zero tweeter protrusion. That means they can seamlessly fit in your car. The tweeters inside them are also very good. They are made from a composite material, and the sound they deliver is sublime. If you're a fan of crystal clear highs, then you'll like this product a lot.
They feature a lightweight yet durable construction. That's because of the basket design, which also ensures optimal sound dispersion, and it also aids in cooling the speakers, so there's no need to worry about overheating. They've also got top-notch circuitry integrated into them, which ensures very low impedance. We found them to be simple to install. You just need to have the right battery to power them.
They handle a peak power of 360w with a max RMS power of around 70w. There's no need to worry about distortion either.
Pros:
+ UHF tweeters
+ Zero distortion
+ Good value for money
Why We Liked It - Paired with a decent amplifier these speakers are some of the best in their class. The sound quality is flawless, and we particularly like the crispness of the highs.
Next up, we have this excellent product from JBL which is part of its Stage Series. All speakers in this series are calibrated for a bigger power output than the GTO Series that JBL also manufactures. This pair is certainly powerful with a peak power output of 420w as well as an RMS output of 140w.
They're classed as a 3-way system, which ensures that they offer a wide frequency response. We found the sound to be well-balanced and full-bodied.
They are incredibly low-priced for a pair in their class. They're cheaper than the new GTOs and are even a little more powerful. They handle bass exceptionally well due to the injection-molded, polypropylene woofers. Highs are blissfully crisp and natural thanks to the highly responsive, Piezo, electric, super tweeters.
They come with all the necessary accessories for easy installation, including optional grilles.
Pros:
+ Low price
+ Dedicated woofer and tweeter
+ Great bass handling
+ 420 watts peak power handling
Why We Liked It - They're powerful, affordable, and reliable. We liked them a lot. They perform particularly well on the low end, so you won't even need a sub if you install them in your car.
Kenwood has been producing some of the best pieces of car audio equipment for decades. This pair of 6x9s are part of its Performance Series. And, if we're honest, they certainly do perform very well indeed. They're also reasonably priced, making them a solid value-for-money option.
This product is a set of two speakers that feature a 5-way system, which produces a premium listening experience that will please the most discerning audiophiles.
They off a high amount of sensitivity and an extremely low amount of impedance. Kenwood's experience has clearly paid off with these speakers. The attention to detail in the design is second to none.
In terms of components, there is a paper cone, a 3/4" paper cone, and a 1/2" PET balanced, dome tweeter. There's also a 1/2" super tweeter. All these components combine perfectly to deliver exceptionally crisp, powerful audio.
Their maximum peak power is on the lower side at 125 Watts. For most car audio users, however, this will be more than enough to boom out your favorite tunes.
Pros:
+ 5-way system
+ Bargain price
+ High-fidelity, pristine sound quality
+ Zero distortion or muffling
Why We Liked It - This is a remarkable product. The sound quality is exceptional and they've been built to last. The price is much lower than you'd expect for such a premium product too. If you're looking for the ultimate bargain, then this is it.
This is a 3-way system from JVC that provides a peak output of 400w with each speaker offering 45w of RMS output.
The sound quality is well-balanced, in our opinion, with each frequency dealt with thanks to the three-way system. For the lows, there is a sturdy, Mica cone woofer. Then you've got a polyether, dome tweeter to take care of the crisp highs. They've also got a hybrid, composite surround, which ensures that reverberations are optimized.
Another plus for these speakers is the low impedance that they deliver. This is particularly useful if you're going to install them in an older vehicle, as it will compensate for resistance caused by low-quality, factory wiring in the car.
This product is also one of the lightest on our list. That's down to the composite materials that have been used to create them. They're also very well made and, we think, they're easy to install too.
Pros:
+ 3-way
+ Dedicated Mica cone woofer.
+ Low price
Why We Liked It - They offer a wide frequency response, can handle a large amount of power, and they're reasonably priced. That makes them a solid investment as a replacement for stock speakers inside a car.
At number 8, we have a set of Alpine speakers that are a little more expensive than our previous products but are certainly worth paying extra for, in our opinion. They offer a whopping peak power output of 520w per pair, as well as an RMS output of 170s. They've been designed to deliver an extra-wide frequency response, so should be considered by serious audiophiles. They're also made from high-grade components that ensure they produce nominal impedance.
These three-way speakers feature cones that are made from a composite material, which has been expertly designed by Alpine. The drivers combine perfectly to create a balanced sound across the whole spectrum. They perform extremely well on the high end, which means smooth and pristine highs that aren't shrill with too much treble.
These speakers are a bit heavier than others we have reviewed, but that's because Alpine has put time and energy into ensuring that they're highly durable.
Pros:
+ Robust build quality
+ 3-way system
+ High power output
Why We Liked It - They offer natural, well-balanced sound, and deliver a huge amount of power too. We think that they're the most durable, robust speakers on the market, as well. A good choice.
9. Rockford Fosgate Punch
The penultimate set of 6x9 speakers on our list is this product from Rockford Fosgate. We're big fans of this company, which is known as one of the best for car audio equipment.
The circuitry inside these speakers is very high quality, we think. The PEI dome tweeters feature Rockford Fosgate's patented 3Sixty DSP technology. They also have an in-built crossover. This all combines to produce sensitive speakers with a wide frequency range.
The build quality is superb, in our opinion, especially when the low price is taken into account. These speakers are part of Rockford Fosgate's low-end series, but they still feature many of the same characteristics of the more premium lines that RF also offers.
They've got a 4-way configuration, which ensures a large frequency range, as well as a sound that is natural, full-bodied, and crystal clear. The cones are mineral-filled, injection-molded, and housed in a rubber Butyl surround. They deliver a peak power output of 150w and an RMS output of 75w. They utilize a Vertical Attach Surround Technique (VAST) which increases the cones' radiation area for better sound dispersion.
They have a FlexFit basket design, which allows for easy adjustments. They come with grilles and mounting hardware too. They're also an absolute breeze to install.
Pros:
+ 4-way configuration
+ High-quality manufacturing
+ Bigger cone area for optimized sound dispersion
Why We Liked It - These four-way speakers deliver exceptional sound quality, which we found to be layered and full of depth. They're also made by one of the most reliable brands around. If you're looking for Rockford Fosgate speakers that don't break the bank, then they're an excellent choice, we think.
Last on our list is this speaker set by CT Sounds. It's certainly not a cheap product, but if you want quality, then you have to be willing to pay for it. And these two-way, coaxial speakers certainly deliver a big amount of quality.
First, they are made from premium components that have been expertly put together. The build quality is flawless, with attention to detail being evident in every aspect of their construction.
They feature high-caliber, silk dome tweeters, as well as ferrite and neodymium magnets, and a high-end voice coil. The cones are made from fiberglass and have a Nitrile Butadiene rubber surround. They have spring terminals and a PC spider design. They offer a resonant frequency of 58Hz. They have a wide frequency response and are very low impedance. That's down to their premium wiring and innovative crossover circuits, which contribute to the high-fidelity sound.
In terms of power, they can handle a peak output of 240w and an RMS output of 120w. The sound dispersion is excellent too. They certainly fill a car with their gorgeous sound.
These speakers also come with a mesh grille and a chrome-plated ring.
Pros:
+ Superior quality crossover circuit
+ Premium design
+ Very crisp highs
Why We Liked It - They're highly impressive speakers that offer a premium listening experience. They're not cheap, but if you're willing to spend the big bucks, then you won't be disappointed with the quality this product delivers, in our opinion.
Tweeter and Woofer Materials - The best quality 6x9 speakers will come with silk tweeters for higher frequencies and polypropylene woofers for lower frequencies. Cheaper 6x9 speakers will substitute out graphite, ceramic, and metal materials for silk and will substitute out fabric or synthetic metal for polypropylene - this will reduce the price, but it will also reduce the sound quality.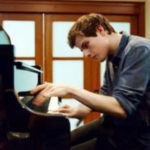 6x9 Speakers Buyers Guide
What to look for in 6x9 speakers?
If you know that you're getting 6x9 speakers, then you've already chosen the size of the product, and you can then focus on the specifics of what they offer.
Speakers are categorized into classes according to the number of drivers that are integrated into them. The minimum class you will want to look at for a pair of decent car speakers is 2-way. That means that it will perform effectively across the whole sound spectrum, as there is a driver for the mid and high frequencies, as well as one for the low end.
Let's have a look at the main components you'll find inside a speaker of this type.
A rigid cone attached to a voice coil is centered in a magnetic field. The circuitry receives audio as an electrical signal and the signal disrupts the field, which causes attraction and repulsion between the components and a second fixed magnet. As the field constantly changes from negative to positive, the cones are pushed in and out in a piston-like fashion. This disperses a lot of air and generates heat at high frequencies.
As each end of the frequency spectrum affects the cone differently, the optimal solution for distortion-free audio is a speaker system that has at least 2 types of cones. Each of these cones then has a different purpose.
A three-way class is much more desirable than a two-way class. Why? Well, in a three-way system, then mid-range is not overlooked. Some three-way systems will incorporate a woofer to provide much better bass.
Tweeters and ultra high-frequency tweeters - which are sometimes referred to as super tweeters - provide clearer, more powerful highs. Without a tweeter, the sound can be a little muddy or muffled. Tweeters are designed to handle the high-frequency electric signals that high notes in music creates. Tweeter designs are important. They have to be designed for better cooling and be built from heat-resistant components. They are the smallest drivers that you'll find in a speaker.
Once you've settled on the class of the speaker, then you can move onto other elements, such as the build quality and components inside the speaker. Remember, the class has nothing to do with how good the product is. It just relates to the number of drivers that are integrated into it.
Let's have a look at the materials used.
Typically, speakers' cones are made of paper composites. Some models feature more cutting-edge compositions that produce better results than paper but can push up the price. In the price range that we've looked at today, surrounds will typically be rubber or plastic. We recommend rubber over plastic. Also, the tweeters will typically be made from silk or another woven material.
You'll notice a lot of similarities in the products that we've reviewed in our article. But don't let that fool you into thinking they're all the same. There are some key differences between each of them. Looking at the specifications is important, but you also need to ensure that the speaker has been build to a high level. You should also look at the power offered by the speakers. The more important number is the RMS output, as this is the average output rather than the peak, which is only used in short bursts. All the products on our list deliver ample power for most ordinary drivers' needs.
We should also mention that price has to be considered too. If you define your budget before you start searching, then this can cut down on the amount of time needed to make your choice.
Best overall 6x9 speakers?
We rate the Kenwood speakers on our list as the best overall. Despite having lower peak power handling than lots of other products, they still deliver much better performance. The key to their quality is the five-way system that's integrated into them. It means that you get exceptional sound quality that allows you to hear all the subtle details in your music. If you're an audiophile and you want flawless sound quality, then these are certainly the best choice. The price is remarkably reasonable for such a good product too, so you can be sure that buying them will offer you great value for money.
Best budget 6x9 speakers?
A lot of the speakers on our list are in the budget price range. The JBL Stage Set is the cheapest we've reviewed, while the Pioneers are a little more expensive but not much. Still, the Kenwood speakers we've chosen as our best overall are only $20 more than the JBL and Pioneer speakers, so it is worth paying a little extra if you're able to.
Best 6x9 speakers for Bass?
If you're a big bass fan, then we think that the Rockford Fosgate speakers are the best choice. Why? Well, they have DSP built into them, and they're also made from premium components. This all translates into a lot of powerful low end, even more so than the quality Kenwood speakers. They're up there with the most expensive products on our list, but they're worth the money if you want big bass.
If your budget simply won't stretch to the asking price of the Rockford Fosgate speakers, then we can recommend the JVC CS as a cheaper alternative. Their optimal class category includes a dedicated Mica woofer, which delivers a good amount of low-end performance. They're incredibly low-priced and deliver a peak power output of around 400w.
If you are looking for something less meaty that still offers decent low-end performance, then you could go for the JBL set instead. They also include a dedicated woofer that provides distortion-free bass. They are also very affordably priced.
Best quality 6x9 speakers?
All the speakers on our list deliver a lot of quality. That's why they made it on the list! They're made by some of the most well-respected manufacturers around, including JBL, Rockford Fosgate, and Kenwood. That means that it's difficult for us to pick out one set as offering the very best quality ... but, if we were forced to, then we would have to go for the Kenwood speakers. The five-way system makes it stand out from the crowd. The sound quality is simply flawless.
For those on a budget who don't require a five-way system, then either the Alpine or the Pioneer speakers are also worthy choices.
In short, we think that purchasing any of the products on our list will be a safe investment. Simply find one that ticks your boxes, is inside your budget, and is made by a reputable brand that will allow for reliable, long-lasting performance.
Conclusion
In the modern world, you have countless options when it comes to affordable, high-quality audio equipment for cars. Technology is at a point now that manufacturers can include high-grade components into speakers that can be afforded by the masses. As a consumer, now is a great time to be buying.
We've shown you ten excellent products on our list. Each of them delivers good sound quality, a durable build, and an affordable price tag. To choose one that suits your needs, then you simply need to identify your budget, as well as decide what power you require and how important sound quality is. Choosing between a two-way, a three-way, and a five-way system will then allow you to narrow down what further specifications you require.
We hope that this article has been valuable. We've tried to answer all the important questions you might have, and we've also shown you our top-rated 6x9s. Now you're ready to transform your car listening experience so that you can have more enjoyable journeys with your favorite tunes booming out of some quality speakers.
Expert Tip
There's no need to over-spend in the current market. Some consumers think that the more you pay, then the better the quality is. That's not entirely true. Of course, if you compare a budget-priced and a premium-priced product then the gulf in quality will be evident. But if you're shopping in a specific price range, then don't just go for the slightly more expensive option because it's pricier. Instead, read the reviews of each product carefully, and pick the one that's best for you, regardless of how much it costs.
Did You Know?
We have a whole load of speaker articles you might want to take a look at. So, whether you are looking for 6.5 inch speaker set for your car or fancy mounting a subwoofer in your trunk, or are shopping for a set of speakers for your PC, then we've got you covered!
If you've enjoyed this review by Music Critic, please leave a positive rating:
[vc_separator