From time to time, we like to shake things up a little and categorize our product reviews according to their retail price, and so today we are going to scrutinize the 10 best bookshelf speakers under $500.
Given that the electronic audio market is drowning in competitive products finding something superb, for the moderately flexible budget, should be a piece of cake if you know what to look for in a bookshelf speaker.
In an effort to ascertain the key assets and help you make an informed decision we have included a bookshelf speakers buyers guide to answer some of your queries.
If the upper regions of our budget restriction are a little too rich for your tastes, you might want to head over to our 10 best bookshelf speakers for under $200 article for something a little more comfortably priced.
If you have a bigger budget for your new bookshelf speaker set, consider these bookshelf speakers under $1000.
This list will help you find out what is best for you and your sound. We will include the best for quality, the best all-rounder and the best value to give you all the options.
At a glance:

Our top 3 picks
Our team's top 3 recommendations
Best Overall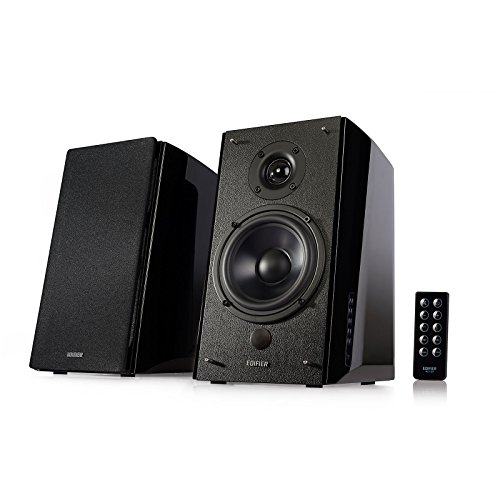 Edifier R2000DB

Dual connections.
Eagle Eye tweeters.
High quality.
Premium Quality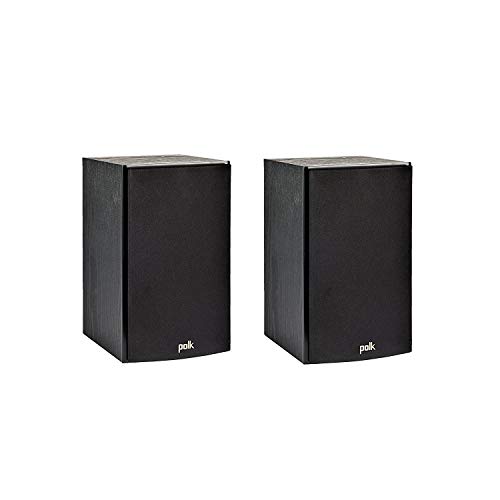 Polk Audio T15

Dual connections.
Eagle Eye tweeters.
High quality.
Great value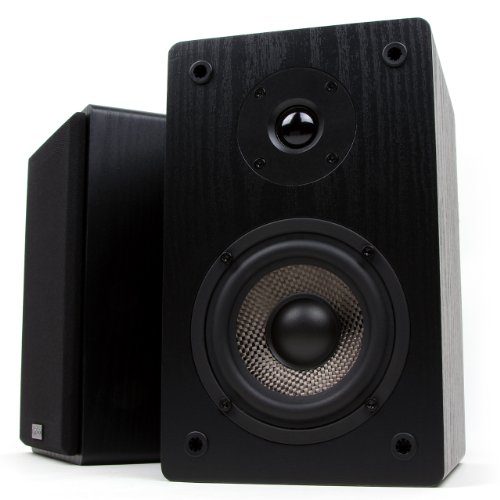 Micca MB42

Dual connections.
Eagle Eye tweeters.
High quality.
View The Best Bookshelf Speakers Under $500 Below
Top of our list is a shining example of an affordable pair of powered near-field studio monitor quality speakers from Edifiers professional level line.
The bass is driven by a 5" metal alloy cone woofer which is highly responsive and suitably surrounded to protect against distortion. They feature Edifiers newly developed Eagle Eye tweeters, which are 25mm and silk domed, they make even the quietest of whispers crisp and clear.
All of the circuitry has been given a modern overhaul the onboard DSP, is top quality and hand in hand with their built-in Dynamic Range Control effectively eliminates distortion altogether.
It has versatile dual connections, optical and RCA input you can connect 2 devices simultaneously, and it has Bluetooth pairing capabilities. The controls are user-friendly and enable tonal adjustment (2-band EQ) and can also be controlled wirelessly as well
Pros:
+ Dual connections.
+ Eagle Eye tweeters.
+ High quality.
Why We Liked It - They have a superb build quality great frequency response for a 2-way class pair, the audio is beautifully balanced with natural highs and rich clear mids.
Speaker Aesthetic - When picking out bookshelf speakers, one of the most important considerations is the overall aesthetic. You'll want these speakers to fit in well with your bookshelf so that they don't look out of place. In addition, you'll need the speakers to be compact enough to sit on the far left and right sides of the bookshelf.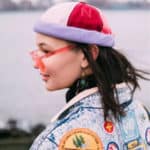 Now for a pair that sits at the bottom end of our budget, the Polk T15 home theater bookshelf speakers.
They are an incredibly versatile set of speakers and they cost a fraction of the price of some. They are a fantastic re-imagining of their monitor series loudspeakers. They are 2-way class employing a 5.25" composite coned bass driver and a 0.75" silk dome tweeter to deliver full-range sound.
The enclosure is constructed from furniture grade MDF and features a front-firing bass port calibrated with Polks Dynamic Balance Technology to ensure absolute clarity in the lower register free of distortion. They have a classic black oak finish and removable grilles.
Their frequency response is fairly wide, they are low impedance and ideal front or rear surrounds for an at-home system. They set-up easily and support Dolby and DTS.
Pros:
+ 200 watts peak power combined.
+ Nominal impedance.
+ Vented enclosure.
Why We Liked It - They are high performing and exceptionally low priced, Polk make some very accessible products that are great quality without an unexpected price-tag.
A comparatively priced model from Micca that matches the high-quality construction of the top end sets in this compact stylish pair.  They are passive and make a great left and right surround.  They incorporate some premium components and design features for a pair with such a small price tag.
They are substantially loud especially considering that they have a relatively small footprint (5.8" X 6.5") and are only 9.5" tall.  Their peak power is around 75 watts per speaker.  The enclosure is ported for optimal bass audio quality and it is constructed with high-grade MDF with a wood-grain vinyl covering.
The woofer cones are made from woven carbon fiber surrounded by rubber to eliminate unwanted vibrations.  It is 4" and provides a great bass response.  The woofer is paired with a high performance 0.75" silk-dome tweeter, which features a filtering capacitor crossover.  Together they cover a comfortable frequency response and give an overall balanced and dynamic range of sound.
Pros:
+ Compact pair.
+ 150 watts.
+ Low price.
Why We Liked It - They outperform many similarly priced passive models, so we feel they deserve highlighting in amongst the higher priced options on our list.
Sound Quality -Sound quality is key when picking out speakers. This is a fairly personalized choice, as you can pick out speakers that have an emphasized low, mid, or high frequency range. For the most accurate portrayal of sound, you'll want to take a look at the frequency-response graph provided by the manufacturer. This sound gives you a precise picture on how your speaker is altering the input signal.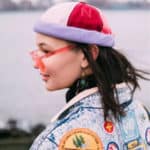 If you are looking for a powered pair with built-in Bluetooth capabilities then check out this upgraded model from Edifier which has been equipped with the mod-cons of optical, coaxial and wireless inputs.
It features a 4" composite cone woofer that works in harmony with its 13mm silk dome tweeter. They have a wide frequency response and together provide a great blended, well-rounded overall sound, the highs satisfyingly bright, vocals crisp and defined and great smooth mids.
They benefit from all of Edifiers cutting edge technology, their carefully calibrated flared bass port design and high-quality composite cones that perform with great endurance.
The user-friendly controls are located on the active speaker, giving users convenient volume control access and tone shaping options with its bass and treble equalization. It can also be controlled remotely.
Pros:
+ Wireless.
+ Optical and coaxial inputs.
+ Flared bass port enclosure.
Why We Liked It - They are another affordably priced option well below our budget, that perform extremely well.
Another striking studio monitor style pair from Mackies CR series with their eye-catching colored trims. They too are low price coming in well below one hundred bucks. They are built using high-performance components for lush sound with rich depth, suited to all multimedia uses.
The designers have been meticulous with its manufacturing. The drivers are high output and handle effortlessly. It is a 2-way classified set featuring a 3-inch woofer and dedicated tweeter which are housed in an all-wood cabinet.
It has a front panel volume control and a headphone auxiliary which are conveniently accessible. If you are willing to part with a little more dosh Mackie make a Bluetooth streaming version.
They have very low output power 28 watts, so are a low consumption option.
Pros:
+ Low watt.
+ High performance drivers.
+ All wood enclosure.
Why We Liked It - It is another low priced option, ideal for those with a restricted budget.
Over to nose at what Sony is serving up, this versatile pair made our 10 best bookshelf speakers in 2023 article which you can read here. Essentially they are a newly upgraded model from their top-notch series. They make for a great 3-way class bookshelf speaker. They feature a rigid Mica Reinforced Cellular woofer, it measures 5.2" the composite diaphragm cellular nature actually boost bass frequencies giving it an edge over similarly sized drivers.
The tweeter is 0.98" and the brand new additional super-tweeter is 0.75" and has wide dispersion despite its tiny size. Each has precise acoustic tuning to ensure absolute definition. The design also incorporates sound-absorbing felt to counter rear sound pressure issues. The high-performance components are housed in a sturdy all wood enclosure which is ported and provides optimal conditions for authentic audio reproduction, they have a peak power of 100 watts and are affordably priced.
Pros:
+ 3-way classified set.
+ Increased high frequency range.
+ 100 watt system.
+ Sony 3-ways professional level sound.
+ Great improvements.
Why We Liked It - This new set benefits from some awesome improvements. The MRC cones are heavy duty and handle impeccably, providing high performance well rounded audio.
Another affordable top contender is the R-14M from the Reference bookshelf speaker series by Klipsch. We have previously reviewed other models from this series as they impressively feature some high-end design aspects.
One being their decision to go with a square horn tweeter designed with their proprietary 90x90 Tractrix Horn technology and aluminum Linear Travel Suspension (LTS). This gives the speakers and extended high-frequency response and the suspension also minimizes distortion risk.
The woofer is made from injection molded graphite which is copper spun and handles exceptionally well with a very little breakup. It measures just 4" but paired with the LTS tweeter and advanced crossover technology delivers optimal audio, outperforming the majority of speakers in their class. They have a peak power of 180 watts (RMS) per pair.
The enclosure is well-manufactured and durable with adequate cooling and dampening measure in place it has been designed with a rear-firing port which is flared to combat distortion and noise.
Pros:
+ 180 watts combined peak power.
+ Tractrix horn technology.
+ High quality components.
+ Value for money.
Why We Liked It - They are packed with advanced features, for a very modest price when compared to similar speakers on the market, providing great value for money.
These 3-way speakers from Yamaha is another model that has seen a recent upgrade to circuitry and components. They have been designed for larger 7.1 set-ups and provide a professional level audio solution.
They have an ultra-wide frequency response thanks to their dedicated 3-way set-up, which consists of a high output woofer, a mid-range driver and a balanced dome tweeter. They are of a composite nature and engineered from high-quality parts. They benefit from Yamaha's extensive research and capably deliver a clear and tight sound response. The woofer has a rubber surround is 8" the mid-range driver is 4" and tweeter just 7/8". together they perform at a combined peak power of 140 watts.
They are magnetically shielded to make them suitable for home theater application and make the ideal front or rear surrounds or you could even hook them up as auxiliaries for a second room.
Pros:
+ 8" woofer.
+ Powerful full-range sound.
+ Ultra wide range frequency response.
+ 3-way class.
+ Wooden housing.
+ Great dispersion.
Why We Liked It - The bass is tight, some bookshelf speakers don't have the depth and bass response to handle bass well was a stand alone pair but these do, they are impressive alone and a perfect addition to any home set-up.
Now for a Bluetooth capable active pair of bookshelf speakers from Edifier that also made our 10 best bookshelf speakers in 2023 article.
They feature some of Edifiers most renowned design aspects such as their refined advanced digital signal processing and Dynamic Range Control to ensure clear audio free of distortion. The high-performance bass driver is 4" in diameter and engineered from a top quality composite mix. The silk dome tweeter is 19mm and copes extremely well with optimized cooling in place.
Unwanted resonance is naturally dampened by its acoustic wooden enclosure, which features a flared, front-facing bass reflex port providing emphasized, and idyllic bass response.
Conveniently located, you will find control dials on the active speaker in the pair which allows users to adjust their treble and bass equalization and of course volume levels. They are low watt at a low price to match. They also notably have wireless capabilities, Bluetooth pairing is easy to pair.
Pros:
+ 66 watts peak power.
+ Reasonably priced.
+ All wood enclosure design.
+ Wireless connectivity.
Why We Liked It - TThey are a great powered option they wont break the bank and they benefit from some of edifiers top design features and have the modern convenience of Bluetooth connectivity to boot.
We are rounding up our reviews with this rather gorgeous pair from Pioneer. Pioneer is known for their amazing audio and this set is a credit to them. They have been painstakingly and lovingly engineered by world-renowned Andrew Jones and they pack in some premium design aspects. They are RF molded cabinets which have been curved to reduce internal standing waves.
They are the first rate, 2-way classified set, with a designated woofer tweeter blend. The 4" woofer as a newly structured surface and now harbors over-sized magnets and a vented pole piece to improve bass beyond the capabilities of most in its class and dimensions. The tweeter is 1" and highly efficient it is a soft dome tweeter design, each of the drivers is constructed from hand selected composites, suited to their designated areas of the frequency spectrum, their response is great.
The most important improvements its new 6 element Complex Crossover, which blends seamlessly between the two providing a full and rich mid-range that is high definition quality. They have a power handling of 80 watts.
Pros:
+ Expertly engineered by Andrew Jones.
+ Great enclosure design to combat unwanted noise.
+ Complex crossover technology.
+ High performance tweeter 19mm top of its class (2-way).
Why We Liked It - These are beautifully made every aspect has been carefully calculated, all distortion risks have been accounted for and tackled head on in some fashion. Did we mention their aesthetics,because these guys are understated eye candy?
Speaker Extras - Bells and whistles like remote or bluetooth connectivity can be helpful, especially for casual listeners. While these features aren't entirely necessary, they can be a great deciding factor when choosing between two potential speaker options. It may be helpful to make a list of needs and wants when determining the best speaker set for you.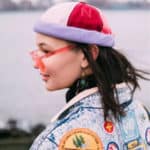 Bookshelf Speakers Under $500 Buyers Guide
What to look for in Bookshelf Speakers under $500?
You will likely have noted that surprisingly not one of the prices in our product reviews climb any higher than the halfway mark in price here, this is because in recent years the industry has evolved to such a state where there is little room for improvement and manufacturing of electronic has ever been easier to the source. These key ingredients mean that we see a lot of very capable models with price-tags that get lower over time.
Those we have looked at today represent a good cross-section of the best available on the current market in their given class or type. We have looked many great bookshelf options, that will slip into most surround setups and perform perfectly as well as a few powered options. For more powered speaker choices you can check out our 10 best-powered speakers article here.
$500 for bookshelf speakers is actually a pretty ample budget, especially if you are shopping for a passive pair and intend to add them into a larger system. To use them for 5.1 and up you will only be looking at a 2-way class requirement as your bass will be handled separately more efficiently, allocating less of a workload.
The majority of the passive pairs we have looked at will work best in at least a 2.1 system.
At this price level, enclosures made of wood are a must, if it is housed in plastic-pass.
Given that we see some exceedingly inexpensive models on the market in modern times, before parting with the top end of our budget, you want to do a little comparative research to make sure it is best in its categorical class.
Enclosure designs are paramount with smaller speakers, so make sure they have been well-thought out with methods in place to help will ventilation and dampening, for distortion-free optimal audio.
What are bookshelf speakers?
A bookshelf speaker is a type of speaker intended to be placed on a shelf or raised surface. Where a speaker is placed in the set-up is actually important and can dramatically affect the type of enclosure the speaker needs to sound its best. Although they will suffice alone as a stand-alone pair of loudspeakers in a 2.0 system, many are designed to be left and right front or rear surrounds in larger systems.
Often you will find the bass is not as deep as you might like or maybe not punchy enough in the mix, this is because bookshelf speakers usually have a compact size and bass in a restricted space must be optimized. Many manufacturers combat this by adopting ported or vented enclosure designs. That utilizes a piece of tubing for fresh and constant air intake.
How many bookshelf speakers do I need?
You only need one pair of bookshelf speakers, fortunately, they rarely sell as individual models. If they are not active (powered models) you will require a speaker amplifier.
Even a larger system, for example, will only incorporate one or two pairs of bookshelf speakers. These will be dedicated front left and front right channels as well as rear left and rear right channels For the majority of smaller home set-up two will suffice.
All of those we have looked at today make for a great addition to any home system and with the prices so low you probably won't begrudge buying a second pair for a more powerful system.
What are the best budget bookshelf speakers?
It is always a really tough one to call, especially with the speaker market so awash with bargain options. Of those we have reviewed in this article the Polk Audio set are the cheapest option, they aren't the most powerful pair on the market but we can't stress how good the design features actually are for less than fifty bucks, they are a steal.
Polk audio has some fantastic speaker options and the T series is very appealingly priced so check out the rest of it if you fancy a bit more power but don't have a lot of capital to invest. With not one of our items coming in anywhere near the top region of our restrictions, we would deem them all as good budget bookshelf speakers. So to give you a quick roundup best overall sound we award to the Edifier R2000 set they are truly hard to beat, the runner-up for us would be the Sony set.
Conclusion
With the freedom of the world wide web, it really has never been easier to get your mitts on a well-manufactured model. You realistically only need to spend around $100-$300 bucks on a decent set of bookshelf speakers, we wouldn't suggest parting with more if you have your heart set on a 5.1 or 7.1 system.
Anything too high watt or too high priced isn't worth the investment. Unless you are running a business and music is key anything over the $300 mark will probably just be overkill. If you aren't satisfied with the wattage or fancy more of a browse we have a large number of speaker articles archived that may be worth checking out.
We have reviewed some exceptional choices here today some outperform others if we had to pick a favorite in terms of quality audio we would settle for the Sony 3-ways they are an ideal stand alone but the Edifiers are close contenders. For a bigger system, a 2-way class is ample and we suggest the pair of Pioneers.
Expert Tip
If one of our budget bookshelves catches your eye, it is always worth browsing through the rest of the series, sometimes an upgrade won't set you back as much as you might think.
Did You Know?
Edifier make some superb systems which you can buy as a bundled set-up they cater to all budgets and power needs and are well worth a look.
If you've enjoyed this review by Music Critic, please leave a positive rating:
[vc_separator