If you're looking to kit out your car or upgrade the old to the new, then today's article will inspire you, as we're reviewing the 10 best 6x8 speakers in 2023.
6 by 8 is a typical car speaker size for oval openings. Most cars can house this size without any modifications, and you can fit them in a DIY manner as long as you know what you're doing.
We've selected a handful of the best-sellers for you to browse. Each offers a substantial upgrade to your factory standard fitted speakers.
Car audio speaker placement can be restrictive. As they effectively turn your doors or dashboards into speaker cabinets, there's a lot to consider design-wise. Some companies engineer their electronics better than others, meaning they can cope with the problems that can arise.
We've chosen a few standalone options that outperform the rest of the competition.
Alternative review; Best 6x9 Speakers.
At a glance:

Our top 3 picks
Our team's top 3 recommendations
Best Overall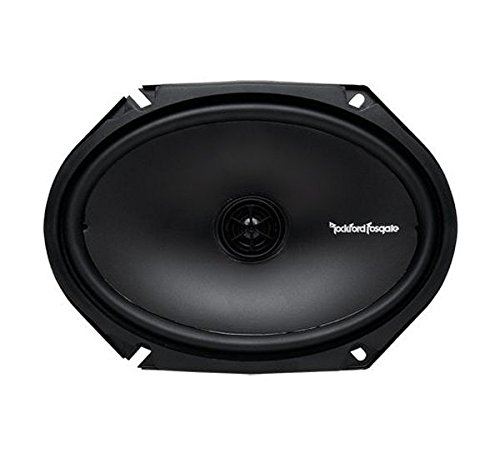 Rockford R168X2 Prime 6 x 8 Inches Full Range Coaxial Speaker

Quality components.
Weather resistant.
Affordable.
Rubber surrounds.
Premium Quality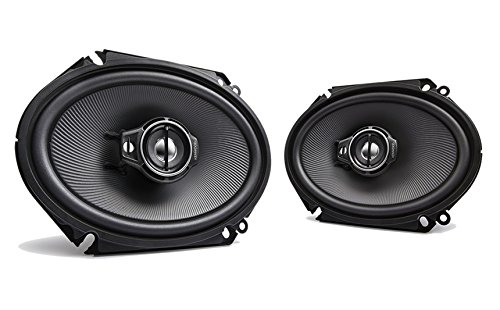 Kenwood KFC-C6895PS 6x8" Oval Custom Fit

Quality components.
Weather resistant.
Affordable.
Rubber surrounds.
Great value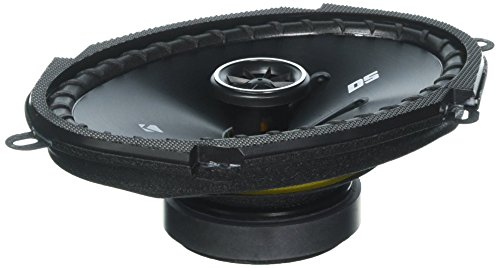 Kicker 43DSC6804 D-Series 6x8-Inch 200W Speakers Pair

Quality components.
Weather resistant.
Affordable.
Rubber surrounds.
View The Best 6x8 Speakers Below
1. Rockford R168X2 Prime 6 x 8 Inches Full Range Coaxial Speaker
We are getting the ball rolling with this realistically priced 2-way class, set of two, coaxial speakers from Rockford Fosgate. They are a standard 6 by 8 oval design which have been well-manufactured. They are actually listed as a marine speaker suitable for use mounted on board water faring vehicles.
This is because the circuitry and electronics are sheltered away to keep them protected and all materials used within the construction are carefully designed to withstand a wide variety of environments, so they will have great longevity within the confines of your car.
The cones are made from vacuum-formed polypropylene and they sit within a rubber surround to help dampen them. The drivers are efficient and they provide full range stereo audio.
They have a dedicated silk dome tweeter which is flush mounted and an integrated high-pass crossover. They come with a generous length of speaker cable. They have spade terminals for an easy install and the grilles are included.
They have a power rating of 55 watts RMS and make for a great set of factory replacement speakers.
Pros:
+ Quality components.
+ Weather resistant.
+ Affordable.
+ Rubber surrounds.
Why We Liked It - They are very well-made, they give great performance and are suitable for marine mounting.
Weather Resistance - If you plan to use your 6 x 8 speakers outdoors, you should confirm that the components of the 6 x 8 speakers of your choosing will be able to stand up to the elements. This won't increase the price tag too much, and it'll keep your hardware safe.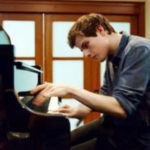 2. Kenwood KFC-C6895PS 6x8" Oval Custom Fit
Next in our sights are this reasonably priced set from Kenwood which also make for an impressive upgrade to the stock speakers in your car. Importantly they will need an adapter for stock replacement which is a fairly simple cut and wire job.
They are a set of 2 coaxial, oval (6x8) speakers, which serve up broad-range 3-way class sound with an automatic crossover. They are exceptionally well manufactured and the array better designates the workload splitting it between the 3 portions of the spectrum for better efficiency.
They are made from quality components and feature rigid paper cones and are driven by rare earth magnets.
They run at a max power consumption of 360 watts and have an RMS of 85 watts at an impedance of 4 ohms.
The audio is very clear, the mid-range has good detail and the woofers are very capable of providing excellent bass presence with good headroom before the breakup.
Pros:
+ Quality craftsmanship.
+ 3-way class option.
+ 85 watts RMS.
+ Impeccably clear audio
Why We Liked It - They are another great example of Kenwood engineering and manufacturing, they do the brand a credit they are exceptionally engineered, well fabricated and deliver dynamic audio with mud-free mids. They are an excellent upgrade and sound ace in a 2.1 or higher system.
3. Kicker 43DSC6804 D-Series 6x8-Inch 200W Speakers Pair
Now for some cool competition from Kickers fab D-series they are an awesome alternative replacement for your worn-out speakers in your car. They are a low profile 2-way class, full-range coaxial set which measure 6x8 to cater to oval speaker mounts.
They provide dynamic, powerful sound, the bass/mid driver is formed of polypropylene and has a ribbed polyester foam surround which provides the idyllic absorbent surface for deadening unwanted reverb.
They have a wide response and the highs are dealt with by the zero-protrusion tweeter. The tweeter is a PEI domed high capacity driver, it measures half an inch and works very efficiently
They give great clarity and good volumes, they handle up to 50 watts RMS (200 watts peak power) at an impedance of 4 ohms, the grilles are not included.
Pros:
+ Low profile, zero protrusion flush-mount.
+ Quality components.
+ Dynamically balanced sound.
+ Low consumption.
Why We Liked It -They are another set which perform at the top of their 2-way class, they are well put together and audio has great dynamic balance.
2-way or 3-way - If you're looking at a new pair of 6 x 8 speakers, you'll want to know whether a 3-way class is worth the extra investment. A 3-way class speaker will allow for more nuance between low-, mid-, and high-end frequencies, so it will bring a rounder, fuller sound to your music, but for an extra bump in the price.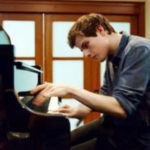 4. JBL GX862 6" x 8" 2-Way GX Series Coaxial Car Loudspeakers
We have nosed at the GX series in our other car speaker articles and we have been very impressed, so we simply had to include an entry in todays top ten which is suitable for an oval reception in your car.
They are a beautifully manufactured coaxial design which has been well-engineered for optimal performance.
The array features a 2-way class set up which provides fab crossover balance and produces high-fidelity audio. The woofer cones benefit from patented PlusOne technology which exploits every bit of space available to provide a cone surface area far larger than other speakers with matching dimensions.
The extra space to vibrate makes for a better response and ultimately provides better bass performance. The woofer is paired with an edge-driven soft dome tweeter.
They make for a good upgrade and have a peak power of 360 watts (120 RMS per pair) over a low impedance.
Pros:
+ Well manufactured.
+ PlusOne Tech.
+ Good balance.
+ Low impedance.
Why We Liked It - They are a trendy set which take advantage of the dimensional confines to optimize the audio delivered.
5. Rockford Fosgate T1682 Power 6"x8" 2-Way Full-Range Speaker
Time for another Rockford entry this time a slightly higher output set. They are a shallow depth drop-in pair hot off the very well received Get Power series.
They are another full-range, 2-way class coaxial set which benefits from the trickle-down tech of Rockfords top of the line component speaker models, such as a proprietary 3Sixty signal processor.
The capable woofer is composed of a rigid but flexible carbon fiber & polypropylene which is injection molded. The cones are seated in a butyl rubber surround and it's paired with a tiny aluminum dome tweeter which has an offset polyurethane cantilever suspension mount. This reduces anomalous wave canceling anomalous reverberation.
They utilize a Vertical Attach Sound Technique (VAST) that increases the usable surface area of the cones much like the PlusOne tech of the set reviewed above. It actually makes them around 25% more effective than similar models.
They have an integrated concealed crossover (ICC) and can handle 160 watts 85 RMS they come with all of the hardware for mounting and are competitively priced.
Pros:
+ Robust construction.
+ Higher-end engineering.
+ VAST design.
+ ICC.
+ Capable woofer and tweeter combo.
Why We Liked It - They are a great quality, well-built, high output pair which benefit from expert development. They have an integrated but concealed crossover which is less messy, more durable, and less confusing to fit.
6. Alpine SPR-68 6x8" Coaxial 2-Way Type-R Speaker Set
Our sixth selection is an oval option for those with a more capable amplifier. They are constructed well and feature great quality components.
The high-performance woofer features a multi-layer hybrid fiber cone which handles the bass in its stride as a standalone option though they are exceptionally impressive in a 2.1 system providing some of the clearest mids we have heard.
The woofer is retained within a High Amplitude Multi Roll (HAMR) Santoprene rubber surround, which allows for ample cone motion and reduces unwanted reverberation that can make audio mussy sounding. The audio is rich they outperform most in their class.
They are a real power-horse pair with a max combined handling of 600 watts per pair / 300 watts each, RMS: 200 watts per pair / 100 watts each. They are low profile with a top Mount depth: 2-9/16 inches.
Pros:
+ Well-made.
+ Quality components.
+ Higher output set.
+ Powerfully dynamic audio.
+ Impressive bass.
Why We Liked It - Their performance is on par with far higher-priced coaxial sets. The audio has great definition and the bass is punchy.
Alternative; 6.5 Speakers Review.
7. Pioneer 250 Watts 6 x 8" 4 ohms 2-Way G-Series Coaxial Full Range
Back to the lower priced regions for a top notch offering from the folks at Pioneer who are constantly creating products which encompass their aim to provide affordable quality for all.
They have a 2-way woofer/tweeter combo design. The two work efficiently with a seamless crossover to handle their respective frequency regions with a good degree of accuracy.
The woofer is sculpted from Pioneers strong but lightweight MPP composite. It is highly sensitive and can handle larger inputs. It is nestled within a Conex damper which helps resolve wave cancellations in the rear.
The 1 3/4inch balanced dome tweeter is driven by a ferrite magnet and performs very efficiently producing bright, crisp highs.
They handle 250 watts peak power (40 watts RMS), they have a shallow mounting depth for easier installation and come with custom fit baskets and brackets.
Pros:
+ Strong design concept.
+ Good quality parts.
+ Good value for money.
Why We Liked It - They are an accessibly priced pair which have been well designed and fabricated, they make for a good upgrade to your car and are simple to install.
8. Blaupunkt 6 x 8-Inch 300W 4-Way Coaxial Car Audio Speaker
Another high quality alternative which are advertised as a 4-way class set are these oval 6 by 8 coaxial array car speakers from Blaupunkt. They are made thoroughly to a high technical specification and developed out of 9 decades worth of engineering experience.
They feature a top quality polypropylene cone woofer with a foam-butyl surround and a Mylar dome tweeter. They are driven by ceramic magnets. The aluminum voice coil is high-temperature resistant making them far more efficient and giving them better durability for longer use.
Together they cover a broad response and seamless crossover to provide balanced dynamic audio with rich bass tones.
They are easy to mount and have they have a power handling 300 watts (300 watts peak) and an RMS power handling of 120 watts at 4 ohms impedance.
Pros:
+ Beautifully made.
+ Effectively driven.
+ Quality parts.
+ Good engineering.
Why We Liked It - They utilize quality components, the ceramic magnets keep cooler and are very efficient. The audio has good dynamics but we aren't convinced they are actually 4-way classified.
9. Infinity KAPPA-86CFX 6" x 8" Two-way Car Audio
Now for another 2-way class option with a lot to offer. This set from Infinity's Kappa series are a very durable pair which have passed rigorous Harman Standard Reliability Testing to prove heir worth.
They like the Pioneer pair are equipped with patented Plus One cone technology which grants their glass fiber woofers a little additional surface space for delivering better bass.
The woofer is assisted by an energetic UniPivot edge-driven textile dome Tweeter. They incorporate over-sized voice coils and can resist thermal overloads.
They operate as a tight unit covering the spectrum and capably coping with high input/output and delivering audio with smooth balance and crisp details.
They have high sensitivity and have a peak power handling of 100 Watts RMS, 300 Watts max, and a low impedance of 2.5 ohms
They come with all the required installation hardware including speed clips for an easy mount.
Pros:
+ Durably built.
+ Plus one Cone tech.
+ UniPivot tweeter.
+ High output handling.
+ Great audio.
Why We Liked It - They are a high-performance set which are well designed and provide fantastic audio for a reasonable price.
10. Skar Audio SK68 6" x 8" 160W 2-Way Performance
Occupying the ultimate spot in our best 6x8 car speakers article is this competitively priced pair of 2-way classified coaxial speakers from Skar Audio. They are very well engineered, the circuitry and processing is well manufactured, and they very effectively deliver quality sound.
The mid-range woofers are composed of a high-grade pulp fiber mix with quick and accurate response thanks to its idyllic properties. They work in unison co-axially with low-protrusion 0.8-inch premium silk dome tweeters, which handle the highs effortlessly. They have cooling measures in place to assist performance and optimize the set-up.
The array is seated in rubber butyl surround to minimize interference and prevent distortion and muddiness.
They are driven by ferrite magnets and the array also utilizes oversized KSV copper voice coils. Their performance is pretty impressive and the sound reproduction has surprising clarity, the highs are silky and bright, with special attention to detail making vocal definition top-notch.
They have a maximum Power of 160 Watts per pair with an RMS of 80 watts combined, they have good sensitivity and work at 4 ohms impedance. They don't come with the wiring so you will have to order some yourself.
Pros:
+ High grade components.
+ Top-quality engineering.
+ Great definition and clarity.
+ Good handling and performance.
+ Great value for money.
Why We Liked It - These bad-boys make for a great solution for upgrading the stock factory speakers in your car, they have powerful motion and phenomenal sound which doesn't fail to impress. They are very conservatively priced given their surprising capabilities.
Bass Focus - If you listen to a lot of music that is particularly bass heavy, such as trap, EDM, or house, you will either want a 6 x 8 speaker model for which you can dedicate one speaker specifically to bass, or you can purchase a subwoofer and leave the high- and mid-end frequencies to your 6 x 8 speakers.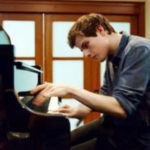 6x8 Speakers Buying Guide
Whilst you have probably noticed that many of the arrays available don't differ too heavily from one another in terms of their design and functionality, though some exceed the capabilities of others.
In this guide, we aim to give you a good general overview of what to be aware of before you buy.
What to look for in 6x8 speakers?
When shopping with a dictated dimension, the space available is limited between each product, however, there are some manufacturers who implement clever design refinements to ensure their speakers will take advantage of the space more effectively, work more efficiently, respond more accurately, and are better balanced in the crossover.
This can be seen in the PlusOne cone technology model and the Vertical Attach Sound Technique employed in some of those we have presented in today's reviews.
Bass Response
One thing to consider is just how you like your bass, as that can be the most difficult thing to do justice in a smaller space. If you listen to bass heavy genres it is probably wiser to opt for a 2.1 setup in your car with a speaker dedicated to handling the low-end frequencies and freeing up your left and rights to deal with the mids and highs.
Speakers usually function far better in an arranged set-up. If you listen to particularly low-frequency genres or you like to feel the air move and aren't averse to growling distortion you may even want to take this one step further and invest in the subwoofer.
Amplification Requirements
Of course, your set-up is largely dictated by your speaker amplification powers. First you need to know how many channels you have available and at what power and impedance each is capable of working at. Some amplifiers have versatile channels which give the user a little more wiggle room to play with.
If you don't know your amplifiers specs, it might be wiser to seek a professional to upgrade or replace your speakers. If you want to go ahead on your own we suggest replacing each speaker with a model that matches the specs of the one removed.
Installation
Replacing a speaker isn't too difficult a job and if you are willing to do a bit of digging you can typically find an instructional video or two online with details, you may even find a video specific to the model you are looking to install on your car itself. Though it isn't a huge job if you have a little know-how, it is important to remember that it is recommended to let a professional do the job.
If you don't have too much experience you are probably best off opting for a coaxial style car speaker as they are already paired to handle the highs and lows together in unison, but some cars call for component speakers it is really dependent on your original set-up.
Component speakers allow for more control over your treble frequency placement often opting for separate tweeters (high-frequency response speakers) on the dashboard itself closer to the driver. The majority of tweeters these days can pivot which makes the sound more accurately directional and allows you to control where the audio produced is directed. You might want to head on over to our 10 Best Component Speakers article for inspiration and information in its detailed buyer's guide.
The high frequencies usually hold the details of the audio, if they aren't catered to well, then the audio loses a lot of clarity and definition and it becomes difficult or muffled to hear. This is especially true for spoken word so if you listen to radio programming or use Bluetooth for hands-free calling in your car it is essential to have a good mid-range and high response to get the necessary definition and avoid confusion.
For full-range sound you need at least a 2-way classified set to better cover the highs and lows typically this will be a woofer-tweeter pairing with the woofer ideally taking the mid-range in a 2.1 system, however, the audiophiles out there will probably be better of seeking out a 3-way classified set to better cater to their tastes. A 3-way class set supported by a dedicated sub cover a far broader spectrum and provide richer, spacial audio.
The quality of construction and engineering is most important as well as the materials used within the components. Speaker cones need to both rigid enough to withstand the motion but flexible enough to sensitively pick up the signals processed and respond. Typically they are of a stiffened paper or pulp composition, sometimes this is more synthetic utilizing polypropylene for example as you will have seen in some of our top ten selections.
The magnets need to be good grade and oversized voice coils react better within the magnetic fields. The tweeters should be dome style and if there are pivot mounted they will direct the sound better providing better definition.
Conclusion
Generally speaking, the majority of dedicated car speakers on the market typically have a little more to offer than your stock speakers and with a competitive market full of manufacturers trying to undercut the next we are seeing some surprisingly good products which cost very little to purchase.
There has never been a better to replace your car speakers than in the current economic climate, even the models sitting in the lower priced regions serve as a great upgrade.
We have highlighted a fair few options which each makes for strong candidates and our buyer's guide will hopefully have helped to clue you in a little more before you commit to your new speakers.
Expert Tip
If you are inspired by today's 6x8 options but need a circular option head on over to our Top 10 Best Car Amplifiers article.
Did you Know
If you don't know much about your amplifier or are looking for an upgrade you might find our Car Speakers for Bass article enlightening.
If you've enjoyed this review by Music Critic, please leave a positive rating:
[vc_separator