For many drivers, having deep, booming bass coming out of their car's sound system is a must. To ensure that you can hear your favorite tunes' basslines clearly and loudly, then you're going to need a quality sub. Fortunately, we've put together this list of the ten best subwoofers for cars, so that you can nod your head along to your favorite basslines while you push the pedal to the metal.
If you're not particularly tech-savvy or haven't bought this type of speaker before, then you could easily be overwhelmed by all the jargon that's used in product descriptions and reviews. Fortunately for you, we've done a lot of research and presented our reviews in an easy-to-read manner, so that by the end of this article, you'll know exactly what sub you want to purchase.
We think you'll like: 6x9 Speakers
We'll explore all the key features of this important piece of equipment, looking at size, power, and the enclosures that the speaker comes in. If you want to get great bass in your car then you've come to the right place, as all the speakers on our list have impressed our hard-to-please experts. Let's get on with the article!
Looking for a smaller option? Try these top-rated 6.5 speakers.
At a glance:

Our top 3 picks
Our team's top 3 recommendations
Best Overall
Alpine S-W12D4 S-Series Subwoofers

Good customer service
600 watts RMS
Excellent sound
Premium Quality
Skar Audio Dual SDR Series Subwoofer Bass Package

Good customer service
600 watts RMS
Excellent sound
Great value
JBL Basspro Hub

Good customer service
600 watts RMS
Excellent sound
View The Best Subwoofer For Car Below
1. Alpine S-W12D4 S-Series Subwoofers
Get great sound with the Alpine S-W12D4 S-Series. These 12-inch subwoofers feature dual 4-ohm voice coils, and a kevlar reinforced pulp cone to ensure maximum sound. They come with a frequency response of 26-200 Hz and can handle up to 600 watts RMS, with 300 watts per coil.
The sound quality of these subwoofers is exceptional, especially if you purchase the whole Alpine system.
Reviewers have also mentioned that Alpine has great customer service! So if you do encounter any problems with your subwoofer, give them a call
Pros:
+ Good customer service
+ 600 watts RMS
+ Excellent sound
Why We Liked It - The S-W12D4 S-Series subwoofer is a no-nonsense music device that will bring you great sound. It's sure to last a long time, too - reviewers have mentioned they had their previous Alpine subwoofer a great number of years before having to replace it!
Active Subs - Active subs are by far the simplest options for those who just want to whack a sub straight into their car without upgrading the head unit. Modern active subs still pack tons of power and you won't need an expensive head unit to run them. Always check that a sub is active before you buy (most are).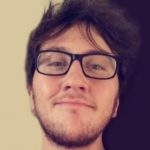 2. Skar Audio Dual SDR Series Subwoofer Bass Package
This all-in-one package is specially designed to bring you great bass. With a peak power of 2,400 watts, you can rest assured that this subwoofer offers exceptional and powerful performance.
The package comes with two SDR subwoofers that are pre-wired for easy set-up and seamless installation. The Class D 1,200-watt monoblock amplifier delivers high sound quality.
Not to mention, these subwoofers look good, too! Their sleek and stylish appearance will fit right into any car, turning every single car journey into the road trip of your dreams
Pros:
+ Sleek and stylish design
+ The whole package
+ Perfect for bass
Why We Liked It - This subwoofer package features everything you need to create the car sound system of your dreams. With its sleek and stylish appearance and easy set-up, you can get started straight away
Get deep, powerful bass with the JBL Basspro Hub. It features a power output of 200W RMS and a bass boost that ensures those lows are even deeper. The Class D amplifier delivers 200W RMS for a sound that, in their words, 'rattles your rear view mirror'. It'll deliver deep bass, low distortion, and no anomalies for a sound experience like no other. It also features temperature and current protection, no matter your listening level.
The installation is probably the stand-out feature of this model. The hub fits right into your spare tire, saving space. In addition, you get a wired remote control to adjust your sound, creating a driving experience tailored to you.
You'll find everything you need to get started right out the box, including all the hardware you need, a remote, and a Quick Start Guide
Pros:
+ It runs cooler than other subwoofers
+ Space-saving design
+ Deep, powerful bass performance
Why We Liked It - The best thing about this subwoofer is its space-saving design. You can experience great audio while your subwoofer works in the background. It's the ultimate space saving solution.
Size - Some subs are pretty massive, especially dual sub units. These won't fit in many hatchbacks or convertibles. Or at least, they're a bad choice if you expect to have any trunk space leftover whatsoever! Always check your trunk dimensions before you buy - you don't want a nasty surprise when your sub turns up and you can't find it inside your car!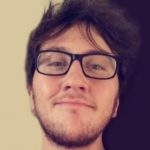 4. MTX Audio 5512-44 5500
This one is another 12" bass speaker from MTX audio. This time, however, you just get the speaker component, so that you can install it where and how you wish. It's got a dual 4-ohm woofer and also features MTX's Spider Plateau Venting to keep the speaker cool and free from distortion when used at loud volumes. The venting keeps warm air away from the voice coil, which is essential for ensuring that the speaker keeps performing to the best of its ability.
It features an inverted, apex surround that is narrower than a typical roll surround. This creates a larger surface area for the cone and means that the speaker can displace more air.
It's certainly thoughtfully designed. The heat-sink system means that the speaker absorbs heat from the voice coil and then sends it out via the backplate, allowing for a very efficient cooling system.
The key, though, to why this speaker is so highly rated by our team is the sound quality. It is up there with the best subs. And when the price is taken into account, we think this is a great value pick.
Pros:
+ Dual 4-ohm woofer
+ Thermal management and spider plateau venting
+ 400W RMS power
Why We Liked It - It's easy to install, affordably priced, and features an effective cooling system. What's not to like about this sub? If you're looking for a bargain, then this one will be up your street.
Kicker has a great reputation for its excellent speakers, made with top quality components that are always affordably priced. And that's exactly what this sub is.
It's a versatile sub that could just as easily act as a replacement for a broken sub or be your first subwoofer to power your system. The 8" design means that it can be incorporated just as easily inside sealed enclosures or vented enclosures. In terms of watts, it delivers 300w RMS power, as well as a peak watt output of 600w.
We loved the design of this speaker. The 4-ohm voice coil and magnet structure make it perform effortlessly. It also helps to contribute to the warm, booming bass that it delivers and which we loved a lot.
Pros:
+ 600 watts peak power
+ Highly responsive
+ Super durable
+ 300 watts RMS
+ Dual voice coil
Why We Liked It - It's a great budget sub that's made by a highly respectable brand. Above all else, it's the performance of this affordable speaker that we loved the most.
Next up is a 10", shallow mount sub from Pioneer. It features a mica-injected resin cone structure that increases the surface area, allowing for a more effective performance for the size.
It's certainly a powerful speaker. But it doesn't just deliver volume. It also offers a broad frequency range of between 10kHz and 125kHz, which means that you'll be able to hear a huge range on low-end frequencies.
It's also a very versatile speaker due to its top-mount depth being just 3 1/8", so you can fit it just about anywhere in your car. The combination of its small size, big volume, and reasonable price make it a superb choice for bass fans.
Pros:
+ Affordable
+ Resin cone
+ Top-mount depth 3 1/8"
Why We Liked It - Pioneer is one of the world's most popular brands for car audio equipment for a reason. It always offers great value and high performance. That's what this sub offers too. We love how powerful it is considering its shallow depth. It's great for drivers who want big bass but also don't want too much space being used up by the sub.
7. Kenwood KSC-SW11 Compact
If you're simply looking for an effective sub that will give you a decent bass boost, then this product from Kenwood is a superb choice. It's got a low profile, meaning that it won't take up much space in your car. You can even slide it underneath one of the seats. The small size doesn't impact on the speaker's durability, though, as it comes inside a very strong enclosure. You don't need an external power source for it too, as it is powered by its own built-in amplifier. In terms of numbers, it offers 75w of RMS power and will give you a peak power output of 150w.
Installation is an absolute breeze, as all you need to do is to connect it to your car's battery and then wire it into your head unit. Just as easy as the installation is how it is used. It's got a remote control so you can adjust the levels while you're on the road.
As with all Kenwood products, then you're ensured long-term performance. The compact size also means that you could even double-up with this sub, perhaps placing one underneath the driver's seat and another underneath the passenger's seat. Together, you'd get floor rumbling bass that still won't set you back too much, as this speaker is very affordable indeed. It might not offer the same power as some of the bigger speakers, but you're getting the benefit of a much smaller size as a result.
Pros:
+ Compact
+ All in one car audio subwoofer system
+ High-quality construction
+ Installation can be done very easily
Why We Liked It - It is a perfect product for drivers with limited space. It might not deliver the same volume that larger subs will do, but it is capable of giving a decent bass boost that will satisfy most drivers. The ease of installation is another superb feature.
8. Dual Electronics BP1204
This system features a pair of high-performance subs that deliver studio-level sound quality. Each speaker has a 12" diameter and together they are capable of delivering a whopping 1,100w of peak power. That means that you get an RMS power of 600w at a 4-ohm impedance level.
They also deliver increased output capabilities, which is thanks to the specialized tune port integrated into them, which includes 2.5 voice coils and cones that have been brushed with aluminum.
It isn't just the speakers that are high-grade. Their enclosure is made from a high-grade, extra-strength MDF. It's also been carpeted to improve the sound quality, as you won't get any unwanted rattling. The enclosure also features a plexiglass window so that you can see the ventilated control circuitry inside them. We think that this looks great. It's a shame most drivers will need to hide them away in the trunk of their car. Then again, it's more important that you listen to these powerful speakers rather than look at them.
Pros:
+ Dual 12" bandpass subwoofers
+ Carpeted enclosure with reinforced construction
+ Built-in crossover for easy installation
+ 600w RMS and 1,100w peak power
Why We Liked It - The bass response is stunning. For anyone looking for a good combo of power and performance, then these subs are for you. The in-built crossover makes it easy to add them to an existing speaker system. They also looks just as good as they sound. A high-level sub system that we like a lot!
This Class D speaker from Pioneer is capable of 300w of RMS output and 1,100w of peak power. It has high-sensitivity woofers that work best when put inside small enclosures, which makes this speaker a good safe-saving choice.
Let's have a look at some other great features that it offers.
It has a variable bass boost of 0 to 12 dB or 40Hz to 100 Hz. This provides you with much greater sound control. You can adjust the input gain using the bass remote or the input gain control, which you can find on the side panel of the enclosure.
The design of this subwoofer is excellent in our opinion. The trapezoid shape is highly rigid, increasing the flexibility of installation. Speaking of flexibility, you can install it in the cabin, in the rear, front, or under the seats. It doesn't matter where, as this subwoofer is durable enough and compact enough to go just about anywhere you might want it to be.
Pros:
+ Class D.
+ Good sound control
+ 300w RMS and 1,100w peak power
Why We Liked It - This is an exceptional product that's made by Pioneer, which is a brand we adore. It delivers good performance for an afforable price tag. The power output is very impressive too. And we like the ability to control the speaker via a remote or via the panel on the side of the enclosure. A great overall sub that will suit a lot of drivers' needs and fit their budget too, we think.
Last on our list - but by no means least - is this 12-inch, dual subwoofer from Kicker, which is a company that's taking the car audio equipment industry by storm.
The enclosure itself is a front-facing reflex design with a tuned port. It has been factory built and tuned. The construction is high-quality. The design of the enclosure provides an even better bass response, in our opinion. It is made from high-density MDF and features a carpet to help keep the sound crystal clear and free from rattling. The size has been specially calibrated for optimal use, and it's a re-manufactured product benefiting from a host of improvements.
It houses two 12" subwoofers, which are each capable of 1,000w peak power at an impedance of 2-ohms, totaling a tremendous 2,000w peak output. It has solid brass terminals and we found it to be incredibly easy to install.
Pros:
+ 2,000w peak power
+ All in one option
+ Easy to install
Why We Liked It - It's an affordably priced dual subwoofer that offers a simple installation. Quite simply, it's a great all-rounder that delivers quality without being loaded with unnecessary frills. And, of course, it's incredibly powerful too, which bassheads will love!
Replacement Subs - Some subs are available as standalone speaker drivers, with no enclosure or cabinet. You'll need to fit these into your own cabinet or find another way of fitting them inside of your car or vehicle. Of course, you can use them to replace drivers in existing subs. You can also buy bare enclosures to create your own subs.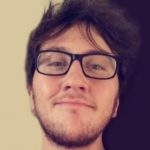 Car Subwoofer Buying Guide
Now that we've looked at our top ten picks, we're going to move onto the crucial information that any subwoofer buyer will need to know. You'll learn all the vital info here so that you can then invest your money wisely.
What is a Subwoofer?
A subwoofer is a speaker that's specifically designed for low frequencies. A sub will be composed of one or two woofers, which are loudspeakers that reproduce a frequency range at the lower end of the sound spectrum. Subwoofers are used in many audio setups from desktop computer speakers, home cinemas, home studio speaker setups, concerts, festivals, and raves.
It is easy to notice the huge difference between a system that includes or excludes a sub. With it, the sound is more balanced, as the low-end has been represented properly, and this adds much more depth to the music. Without one, the sound can come across lifeless, tinny, and just missing an essential feature.
They are built to withstand the sound pressure level (SPL) of low frequencies. They were originally designed so that regular speakers didn't have to produce a very wide frequency range that could lead to them becoming over-stretched, leading to lower quality output.
They move large volumes of air and often require a lot of power. It's fairly simple to generate high-volume bass over a small bandwidth and many cheap car subwoofers do exactly that. Creating studio-level sound quality is a little trickier and requires more powerful amplification, a larger bass driver, or several small ones.
Subwoofers all function in a very similar manner but the styles and specifications differ. It can sometimes be difficult to pick apart the pros and cons.
How Do Subwoofers Work?
Most subwoofers are electromagnetically powered. They house a stiff cone that's driven by a single voice coil centered in a magnetic field.
The single voice coil is attached to the back of the speaker cone. It moves when the current flows through it. It then pushes and pulls on the driver cone, which moves in and out like a piston, creating soundwaves.
Shape
Typically, they're circular, as the majority of speakers are. This is an ideal shape for funneling directional sound so that it goes in an optimum direction for listening. It also produces a cleaner sound, which is far less distorted than other shapes, which some companies experimented with during the early 2000s.
Other shape options were initially explored for car use because, ultimately, a car is not well suited for typical loudspeakers. A decent speaker requires a fair amount of space to function to the best of its abilities. Bass cabinets - AKA bass bins - that house loudspeakers for concerts are sometimes larger than the trunk of a car.
The displacement volume is what reproduces loud low frequencies. Without space then the displacement is not as powerful and impactful as it could be.
Non-circular shapes allow for bigger cone areas in limited mounting space situations but at the sacrifice of sound quality. The louder it is, the more the sound will distort.
Another key factor is the room that a sub is put in, due to its natural acoustics. You can probably guess that a speaker for a vehicle isn't suited for use in an auditorium or theater.
Sizes: 10-Inch Subwoofers Vs 12-inch Subwoofers
The vast majority of subs will be between 8" and 21". It's unlikely to find larger or smaller than this in commercial use. For cars, however, you'll find the most common subwoofers are either 10" or 12". This is an ideal size for a car. There's not much need to go bigger than this. And we find that there isn't much difference between the sizes. It's more important to consider the peak power and RMS power that they deliver. Of course, if you want the speaker to be loud, then you're better off with a smaller, more powerful sub than a larger, less powerful one.
One key factor to bear in mind when picking the size of your speaker set up is to check the size of the trunk in your car. Keep in mind that the sub will always be inside there, so you don't want too much space taken up.
Type Of Enclosures
You'll find that subwoofers will either come already inside an enclosure or they will be 'naked', which means that you'll need to buy or make an enclosure for the speaker separately.
The enclosure style can have more of an impact on the performance of the subwoofer than the diameter size difference. Speaker enclosures in general need to successfully separate the soundwaves that project forwards from those at the rear. This is because otherwise, the two cancel each other out. They will be out of synch and produce a terrible bass response. That's why the enclosure is much more important than most think!
Usually, the sub's driver is hidden inside of a bandpass cabinet, which is a tuned box that can resonate efficiently. This is what we see in typical home setups. The majority of powered car subwoofers adopt a reflex design over a closed box design.
Bass reflex enclosures are sometimes called ported enclosures, vented boxes, or even reflex ports. Ported enclosures employ a hole with a section of tubing or pipe. The two work in harmony like a pipe-organ. If they are built with accurate volume calculations, then they can be louder than a sealed enclosure.
The math, for those interested, is explained in this Youtube video:
https://www.youtube.com/watch?v=VDHhCsNoSpc
The equation is based on the Thiele/Small parameters. It also takes into consideration Hoffman's 'Iron Law'. The fundamentals of the equation take into account the projected area of the diaphragm of the driver, the mass of the parts, and the compliance of the driver's suspension. it also takes in the mechanical resistance, the voice inductance, the volume of air, and much more.
Passive Vs Active?
Passive subwoofers contain a driver that is powered by an external amplifier. They typically have internal passive crossovers. Active ones have a dedicated subwoofer amplifier built-in.
It's a matter of taste as to which one you select. It will also depend on the type of system that you have. If you don't want to have to buy an external amp, though, then you'll be better with an active speaker.
What is the RMS Power Rating?
RMS stands for Root Mean Square and it is a statistical measurement of voltage or current. The RMS power rating indicates the highest possible amount of continual power that the speaker can handle. It's the most important number to look at when trying to work out how powerful a sub is. This is how powerful it will be capable of for long periods rather than for brief spells, which is what you will find out by checking the peak power output.
How to Install A Subwoofer In A Car?
The method depends on whether you've bought a bare sub or one that's already inside an enclosure. Either way, you're going to find the installation process very simple.
Thanks to the popularity of the SPL wars, there are copious amounts of instructional videos available online.
https://www.youtube.com/watch?v=TzPbEaKmQyg
If you are still unsure, you could contact a professional. There are millions of garages and mechanics worldwide, who are all capable of making the correct connections and ensuring that everything is neat and in working order.
Conclusion
Now that you've read this article, you might have concluded that there's a lot more to choosing a car subwoofer than you could have first thought. Then again, we hope that this article has outlined everything you need to focus on. We also think that it's more than likely one of our ten picks will meet your requirements too.
If you're still struggling to make sense of the type of enclosures and can't decide what to go for, then we recommend that you opt for something already contained.
If you're building your own enclosures, then you might want to seek some advice. Fortunately, the popularity of the SPL wars has led to a whole subculture of extreme car 'souping.' This means there is a wealth of material on the subject available online. You can learn from others' mistakes and benefit from their failures. There are some amazing low-cost car accessories out there to give your motor a sufficient bass boost.
It's important to remember that less is sometimes more as far as audio quality is concerned. The next important factor to remember is that the enclosure is key. The most expensive speaker from some of the best brands when put in the wrong enclosure will sound awful and vice versa. Size and money aren't factors that are important when it comes to sound.
We hope we have provided you with sufficient food for thought and a few fantastic options to consider for purchase.
Expert Tip
Although the human ear only detects a certain range of frequencies, using sub-bass tracks and amplifiers, loud volumes can have irreparable effects on your hearing. We ought to warn you about the dangers of listening within an enclosed space, such as your car. You're at risk of tinnitus, as well as low-frequency hearing loss altogether. The sensitive hairs in your ears die over the course of your life as they are exposed to individual frequencies. Overexposure reduces longevity. If you listen to a lot of loud bass music, ultimately, you will lose your lower range of hearing earlier than most other people.
Did You Know?
Subwoofers have been around for quite a while. Many believe that the best of them were originally created in the 60/70's. Back then, they were designed for movie theatres, so that you got a jolt when something scary happened!
If you've enjoyed this review by Music Critic, please leave a positive rating:
[vc_separator