Summary
A powerful subwoofer is essential if you want to create room-filling, thumping bass. And that's exactly what the Bose Sub2 bass module offers.
It's designed to be incorporated into the Bose L1 Pro Portable PA System – and it will perform best when paired with this equipment – but it will also be compatible with almost any PA system.
Power is important, of course. And with a 1,000w Class-D amplifier, then the Bose Sub2 Bass Module is certainly powerful. Sound quality, however, is the key for any subwoofer. Fortunately, the Racetrack driver inside this bass module allows for crystal-clear, distortion-free low-end, regardless of how loud you get it pumping.
One of the most surprising features of this powerful subwoofer is its size. Just like the rest of the L1 PA system, it's lightweight and compact, making it highly portable.
Overall, the Bose Sub2 Bass Module is one of the best on the market, delivering huge power, exceptional sound quality, and a portable design.
About the Bose Sub2 Bass Module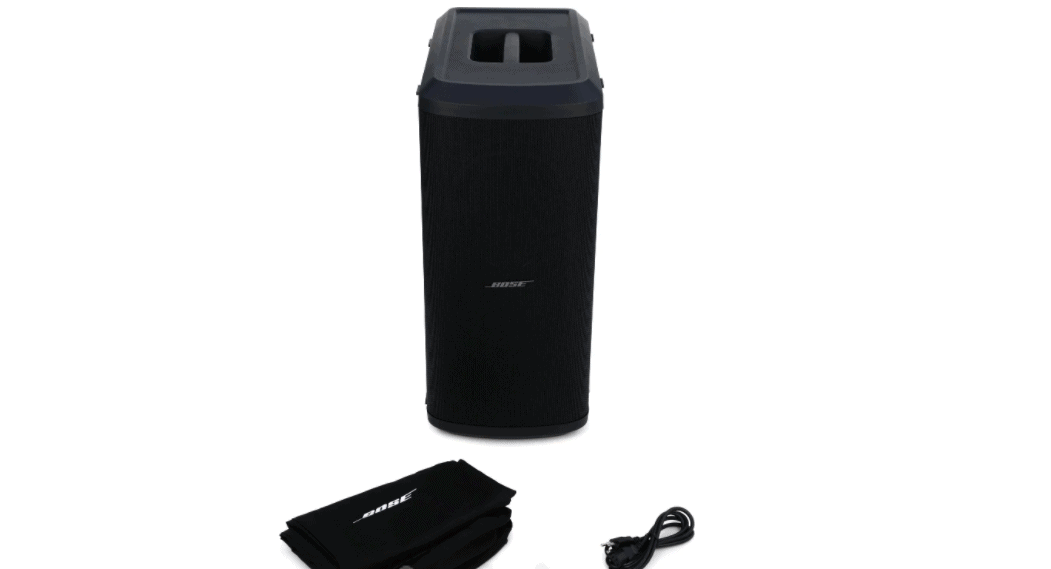 Key Features
Let's have a look at some of the key features of the Bose Sub2 Bass Module for L1 Pro Portable PA Systems:
Racetrack Driver: This neodymium drive is slim and efficient with dimensions of 10" by 18".
1,000W Class-D Amp: Power is a key element of the Sub2's amplifier, providing low-end reproduction down to 37hZ.
SubMatch Cable: Connectivity with the L1 Pro Portable PA System is simple with the SubMatch cable that comes with the Bose Sub2 Bass Module.
Speaker Pole Compatible: If you prefer to have your sub elevated, then there is a hole for the M20 mounting pole to easily slot inside.
Compact Size: Dimensions of 27.2" by 12" by 21.7" make this a surprisingly compact subwoofer considering its power capabilities.
Lightweight: At just 51.7lbs, this subwoofer is also a portable weight, especially when the 1,000W of power are considered.
Pros
+ The Racetrack driver and 1,000W Class-D amplifier create a perfect combination of power and sound quality. The fact that it can deliver low-end down to 37hZ is another big plus.
+ The compact size and weight of 51.7lbs make it a portable subwoofer that delivers a lot of bang for the buck. It's ideal for a small venue or use by a touring musician or DJ.
Cons
- The only drawback is the cost. But for a product of this quality, it's to be expected..
Who Is It Suitable For?
It's designed for the L1 Pro Portable PA System. If you own this system, then it's the ideal sub for big bass. But it's also compatible with other PA systems.
Why We Like It
The Bose Sub2 Bass Module for L1 Pro Portable PA Systems is a stunning subwoofer that delivers room-filling, great-sounding low-end while remaining a portable size and weight.
If you liked the article, please leave your feedback.